AIA APPROVED CONTINUING EDUCATION COURSES
ON LATEST DESIGN INNOVATIONS
*AVAILABLE FOR VIRTUAL WEBINAR OR IN PERSON LUNCH & LEARN
NEW AIA/GBCI CE PRESENTATION AVAILABLE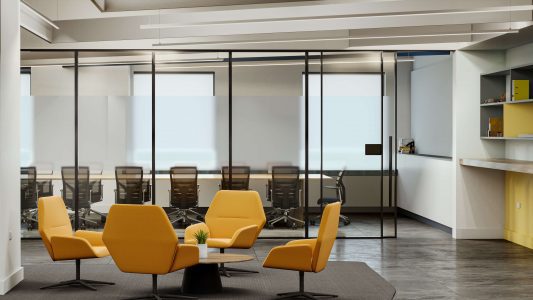 WALL TO WELL™ – DESIGNING WITH GLASS WALL SYSTEMS TO CREATE FLEXIBLE SPACES AND AESTHETIC CONSISTENCY
(1) AIA HSW CE 1 HOUR
ModernfoldStyles is excited to announce we are offering a NEW AIA and GBCI CE approved presentation! In our efforts to continue supporting and educating the A&D community, join us in our Wall to WELL presentation to learn how WELL criteria can be met though building with glass. This presentation highlights and demonstrates the ability to solve common design challenges that are associated with glass systems.
SEE OUR PRODUCTS IN ACTION
Visit our showroom in Bergen County, NJ to operate a variety of space management solutions under one roof, including operable glass walls and partitions. Stop by our acoustic design lab to learn more about sound and how partitions can help with privacy between spaces.
BOOK NOW
QUICK TALK PRESENTATIONS ARE ALSO AVAILABLE TO DISCUSS PROJECTS
IN PREDESIGN, DESIGN, PRE CON, AND OTHER PRODUCT SPECIFIC QUESTIONS
For immediate assistance regarding project info, scheduling, or other inquiries, please contact:
Timothy Yarrish : [email protected]
Angelica Urena: [email protected]