FAITHFUL + GOULD'S NEW HEADQUARTERS
A NEW APPROACH TO MODERN DESIGN
Faithful + Gould, a global construction management consulting firm, embarked on a firm-wide endeavor to relocate many of its offices to new, modernized spaces with the goal of fostering greater collaboration, improving space utilization, and reducing their footprint.
DESIGN CHALLENGE
For the firm's new Americas Headquarters located in New York City, Faithful + Gould sought a modern workspace with an agile, open floor plan. With greater collaboration as a key goal, it was clear the firm wanted a departure from the traditional cubicle-style office. The challenge was how to create a modern office with collaborative spaces yet also provide private spaces free of distraction to accommodate employees and regional team members visiting the New York headquarters.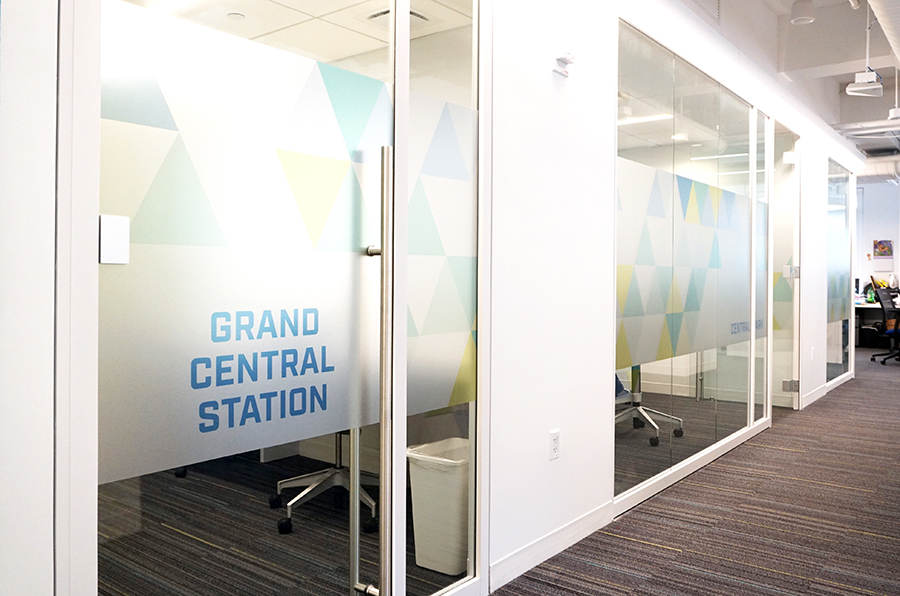 To create the contemporary balance of shared and private spaces with the overall sense of openness, JJ Falk Design incorporated the Moodwall P2 Glass Wall System into the architectural design. The Moodwall glass was used to enclose the corner CEO office, two huddle rooms, and four "quiet rooms". Small, single personal spaces allow employees a private place to read, make a confidential phone call or just relax. The huddle rooms offer increased opportunities for impromptu collaborations and greater productivity for small teams as opposed to the larger executive conference rooms.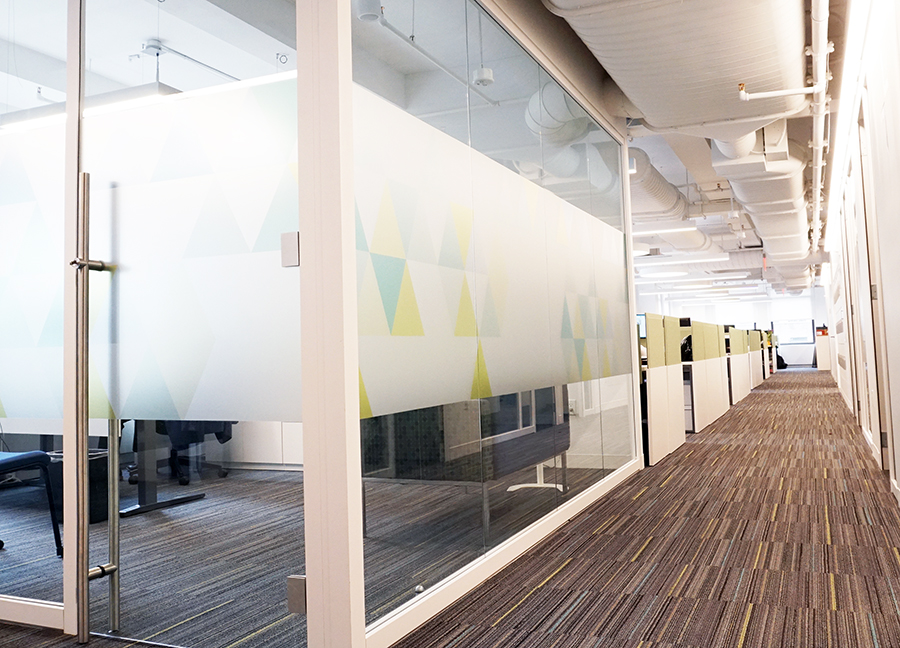 The flexibility of Moodwall P2 made it an excellent choice for the entire project. Its minimalist style gives the huddle and quiet rooms a fluidity that can be used for a variety of different needs. 8 ft. high frameless glass swing doors with 60-inch brushed stainless pulls close on perimeter rubber seals to minimize sound transmission. Fixed glass sidelites enhance the flow of natural light into the rooms. For the CEO's office, the 8-ft. high, ½ inch tempered glass wall meets the frameless door at an aluminum corner post. A white electrostatic powder coated finish on the framing provides high durability and scratch resistance. Architect JJ Falk commented, "The Moodwall P2 Glass Front was an excellent match in terms of time, budget and the quality of product, as was ModernfoldStyles' follow through and installation services. It was an important part of project's success."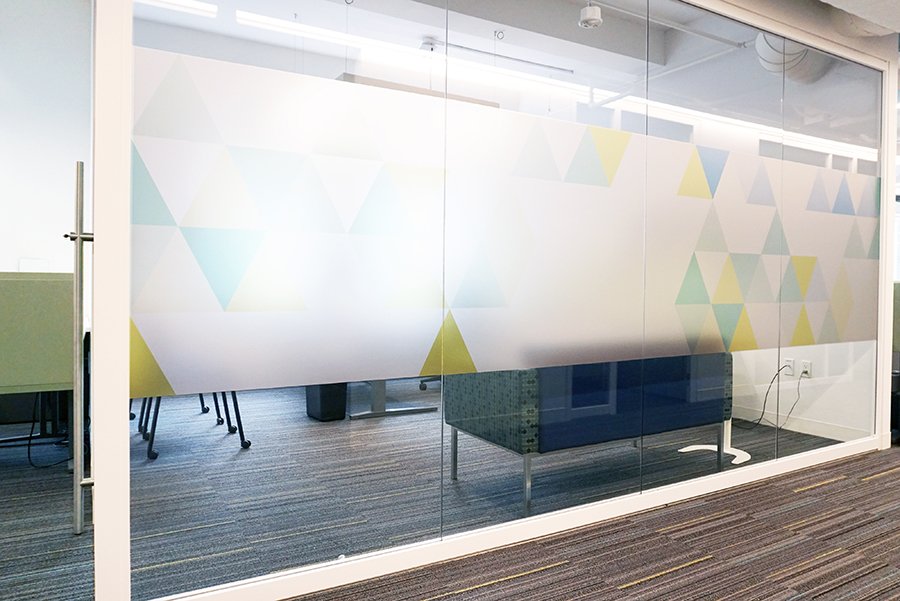 The modern design of Faithful + Gould's new Americas Headquarters has set it on its way toward achieving its goals of increasing team collaboration and improving space utilization. The balance of both open and intimate office spaces can now accommodate a variety of rapidly changing needs of the company's highly mobile workforce. By incorporating the Moodwall P2 Glass Wall System into the design, Faithful + Gould was able to abandon the outdated cubicle-style office in favor of a contemporary, agile space designed to inspire creative thinking and communication throughout the company.
ARCHITECT:
JJ Falk Design

GENERAL CONTRACTOR:
Cross Management Corporation

PRODUCT / COMPONENTS:
– Moodwall P2 fixed + swing glass doors

---
"The Moodwall P2 Glass Front was an excellent match in terms of time, budget and the quality of product, as was ModernfoldStyles' follow through and installation services. It was an important part of project's success."
~ JJ Falk,
JJ Falk Design, LLC
---