GLASS WALLS + OPERABLE PARTITIONS
SPACE DESIGN SOLUTIONS
ModernfoldStyles, Inc. is the trusted leader in space management design solutions in the New York, New Jersey and greater Philadelphia area since 1957. Our showroom is open to the A&D community, general contractors and clients. Visit our showroom to discover a wide variety of innovative operable partitions, glass wall systems and fire + smoke protective systems. Our acoustic design lab provides a sensory experience and demonstrates room acoustics.
3D VIRTUAL TOUR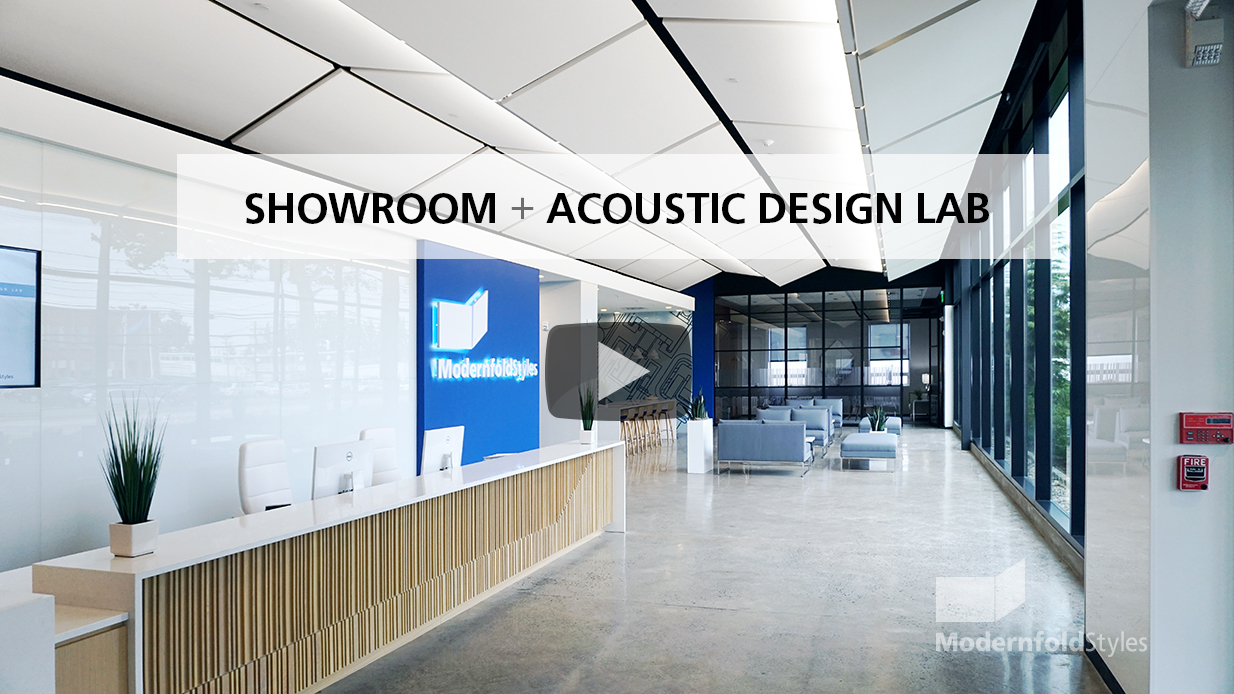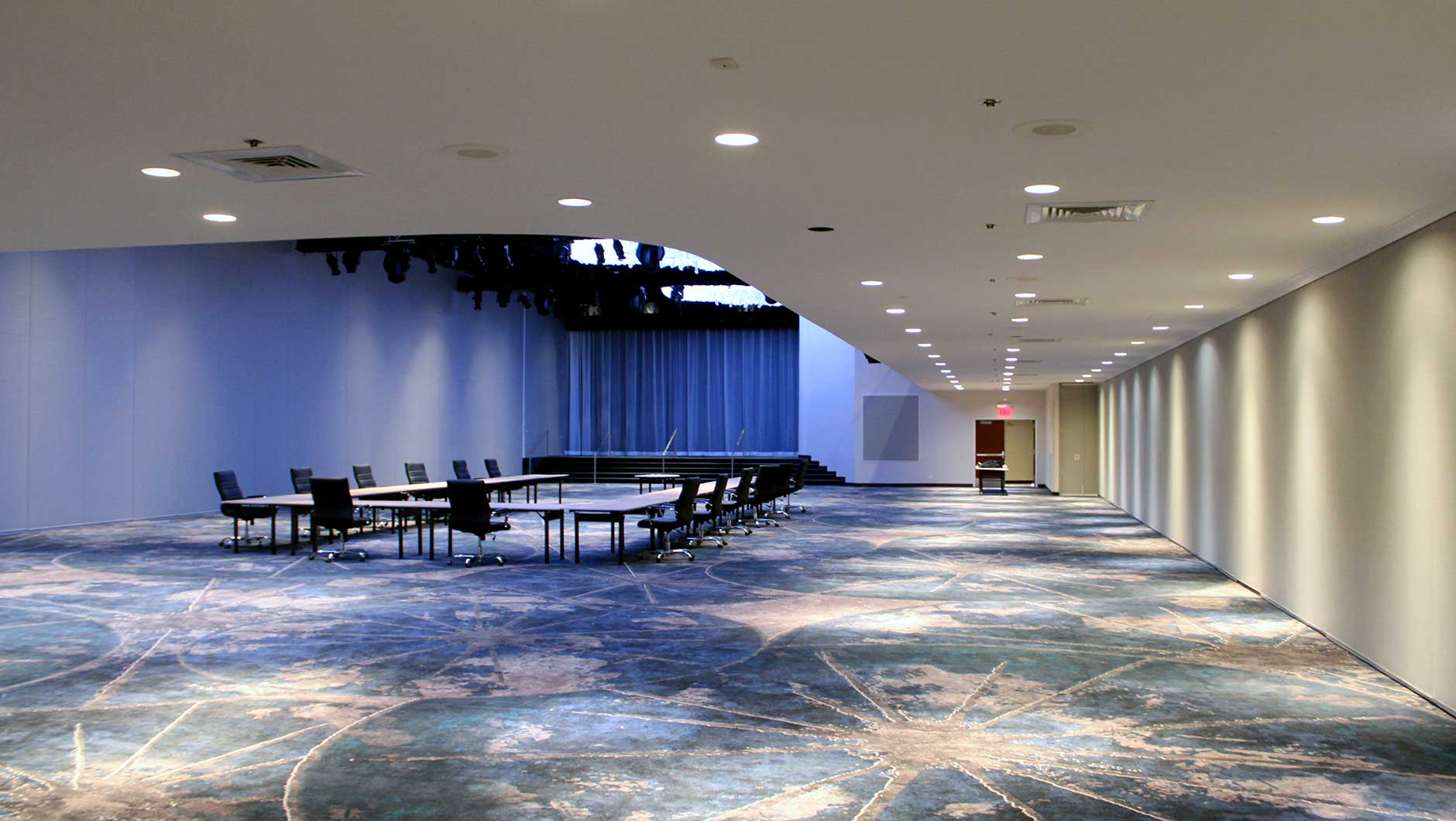 MARRIOTT
Get a Glimpse of the Massive Renovation Project Underway at the New York Marriott Marquis
The original installation of Modernfold Acousti-Seal 931 and 932 partitions took place 30 years ago by ModernfoldStyles, Inc. With their trusted service over the next 30 years, the assortment of flexible space management solutions enabled the staff to transform large spaces into individual venues on four different floors of the hotel. Resulting in great flexibility and profitability as these moveable walls allowed the property the ability to tailor private spaces (there are 48 venues at this property) based on the expected number of attendees.
One of the largest spaces, The Broadway Ballroom, features 21' and 18' high walls that intersect to make a "T." As these walls were too big to even get into the building, they were constructed in two sections and expertly spliced in the field. Custom pockets were built to store the panels neatly when the venue is completely opened up.
READ MORE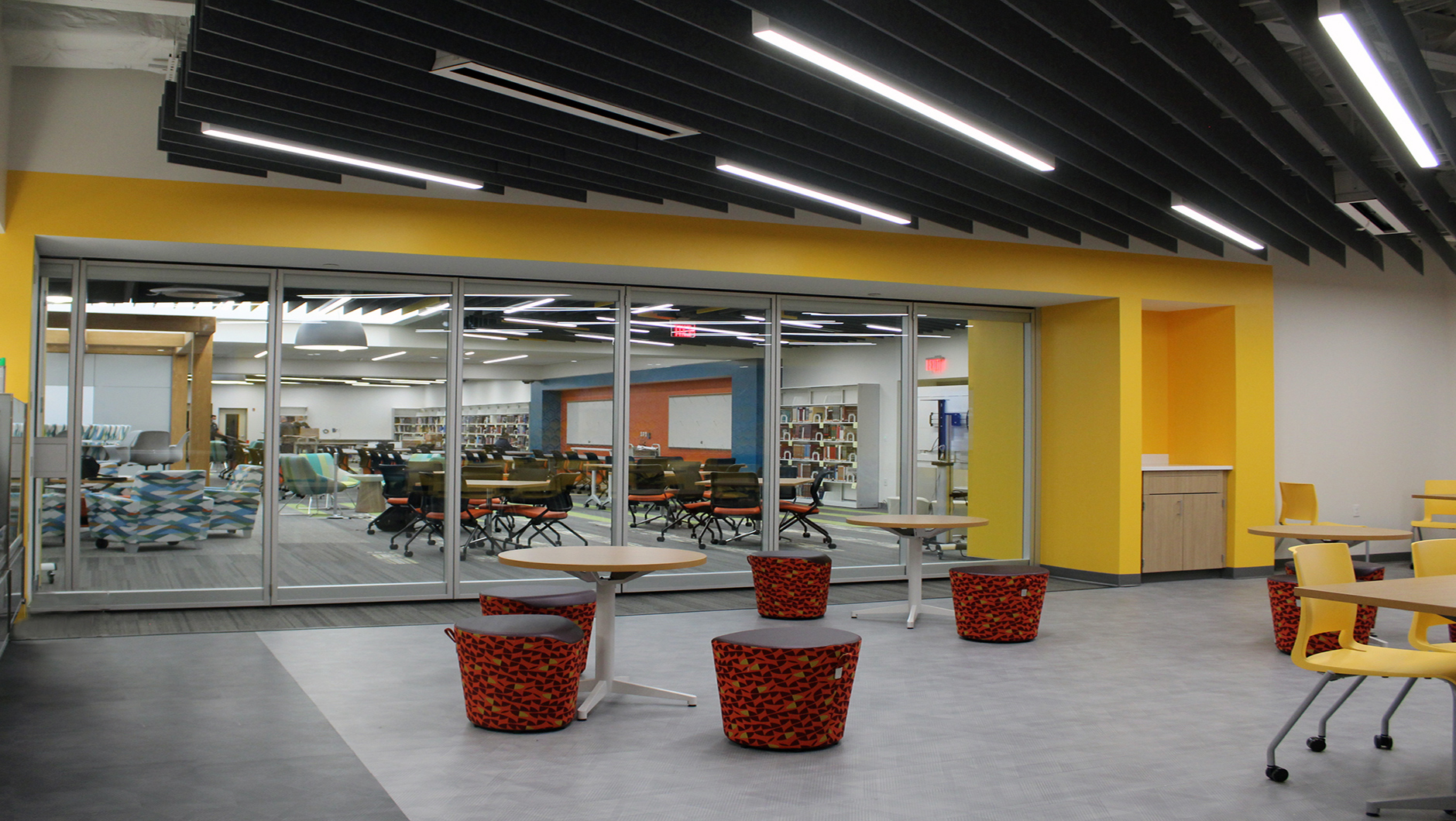 WATCHUNG HILLS HIGH SCHOOL
Glass Wall System Carves Out Quiet Space
Located 25 miles from NYC, in Somerset County, NJ, Watchung Hills High School's media center recently underwent a renovation headed up by Spiezle Architectural Group Inc. and GC Apex Enterprises of Union Inc.
One of the rooms can be completely closed off from the adjoining area. Modernfold Acousti-Clear paired panel glass walls, measuring 25'W x 8'H allows this space to be easily reconfigured. Students can attend a large lecture then easily break out into a small group. The glass walls can be shut entirely for focused learning and privacy from the adjacent space. With automatic top and bottom seals, as well as two layers of glass, the Acousti-Clear partition boasts a sound rating of 45 STC. The walls can be left open, to improve air ventilation and flow of students. When the walls are fully open, the panels store neatly out of sight in a pocket.
READ MORE