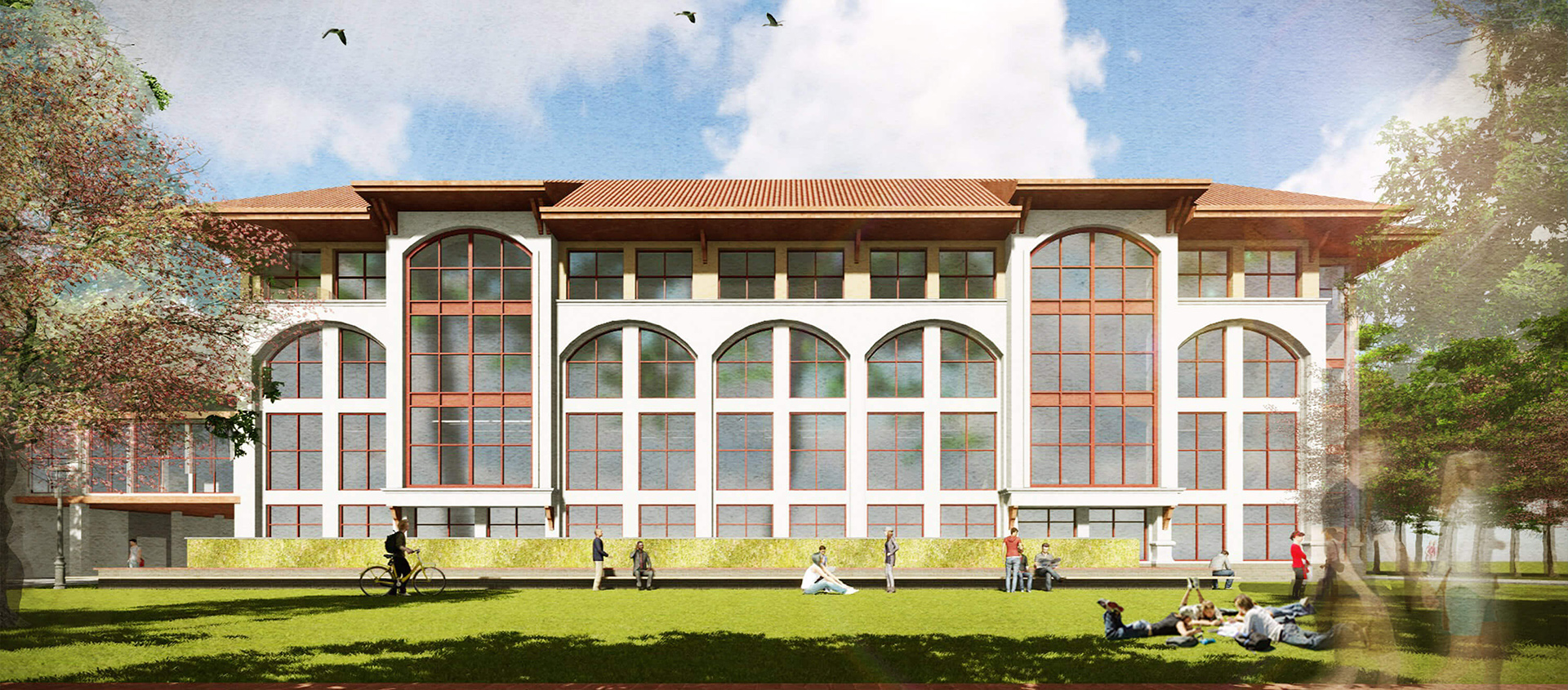 MONTCLAIR STATE UNIVERSITY
MALLORY HALL RENDERING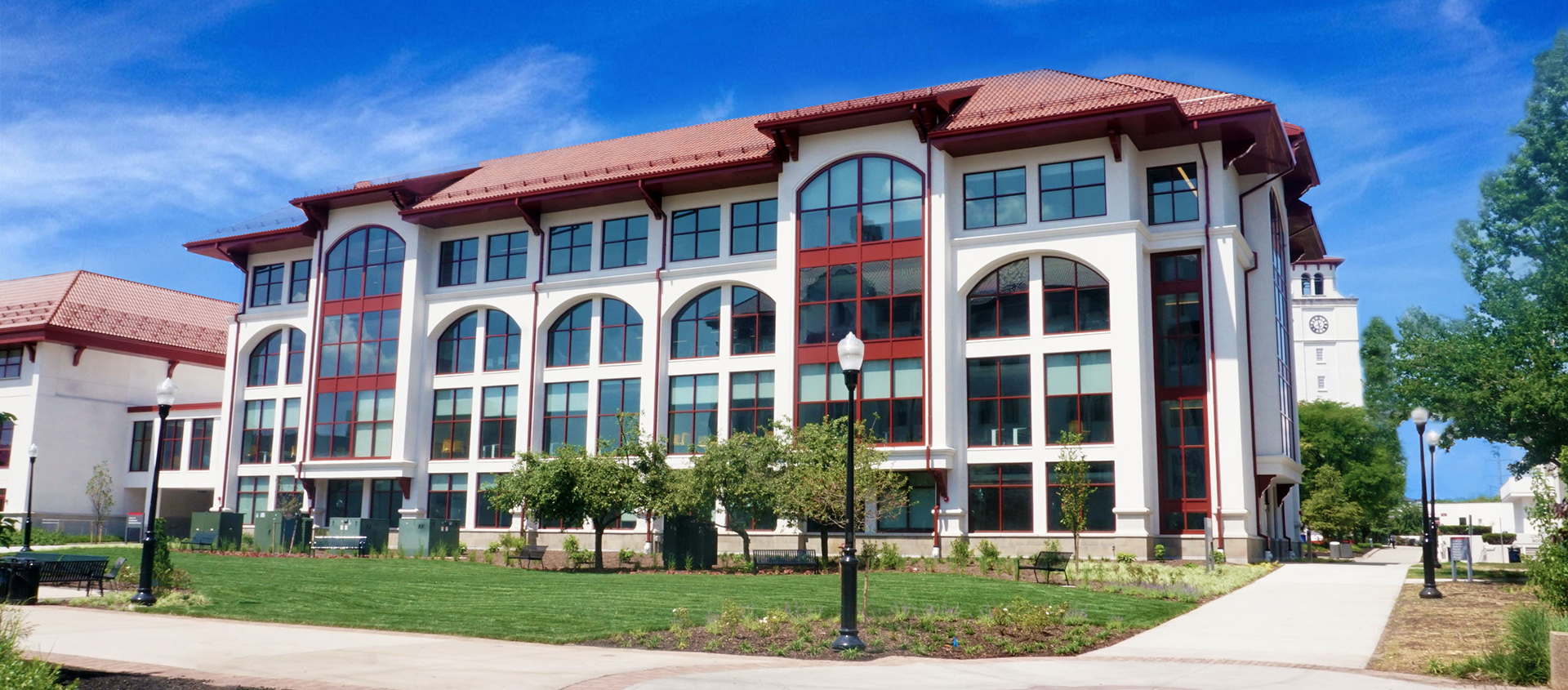 MONTCLAIR STATE UNIVERSITY
MALLORY HALL RENOVATION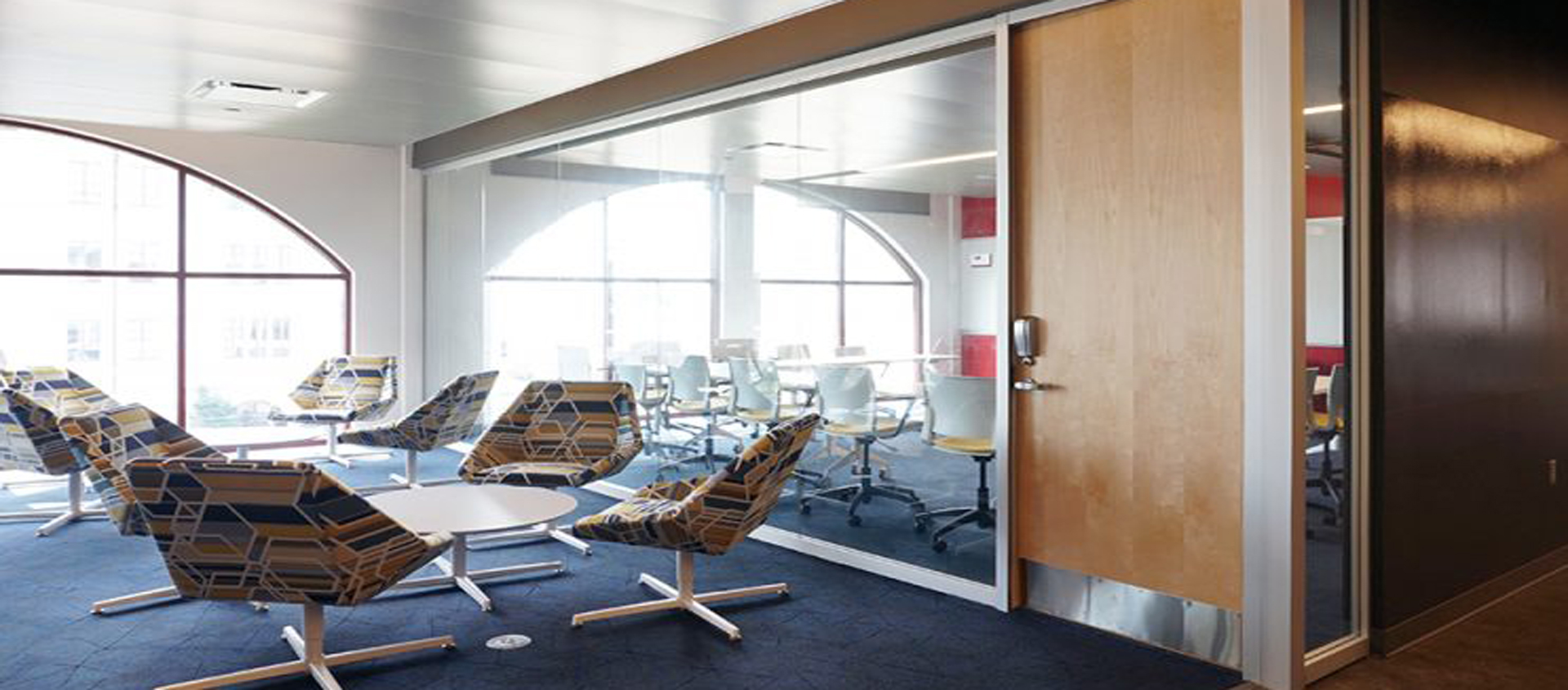 MALLORY HALL RENOVATION
MOODWALL P2 DEMOUNTABLE GLASS
MONTCLAIR STATE UNIVERSITY – MALLORY HALL
A STATE-OF-THE-ART TRANSFORMATION
Montclair State University transformed the 52-year-old Mallory Hall into a new state-of-the-art Center for Computing and Information Science.
At the time of its opening in 1963, Mallory Hall was a cutting-edge educational facility. After having reliably served the community for decades, by 2018 an overhaul was necessary to meet the explosive demand for computer science and technology programs.
In addition to creating a high-tech facility to house research labs and data centers, the expanding university envisioned a building with lots of open communal and meeting spaces that would break down departmental silos and encourage a dynamic and integrated learning environment. Clarke Caton Hintz architectural design included a 4th floor expansion bringing the size of the building to 43,800 sq. ft. for an increase of 9,400 sq. ft.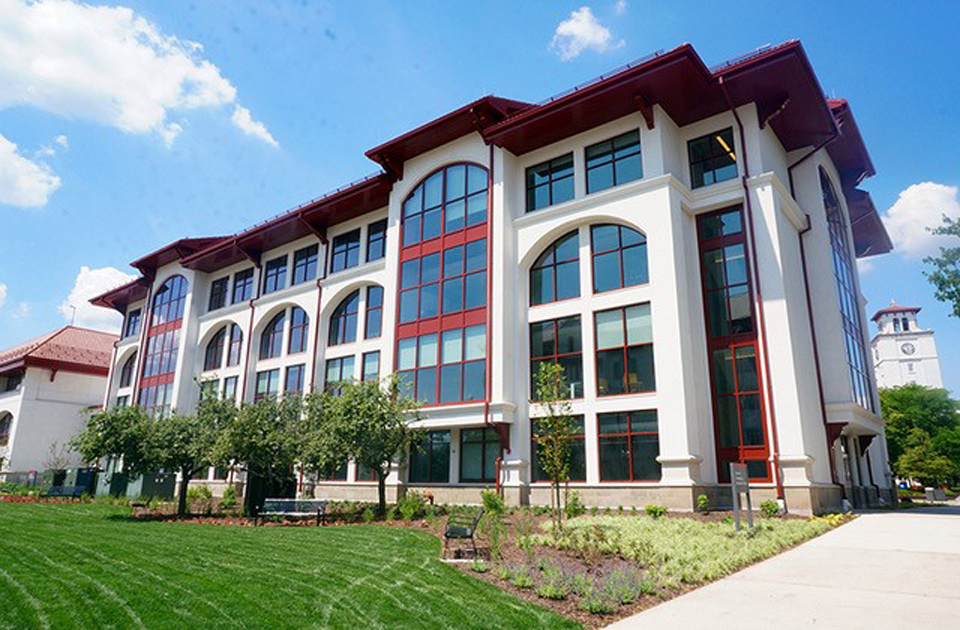 INTERIOR SPACE DESIGN
To create an aesthetically attractive, collaborative environment that inspires innovation, the design specified the use of glass walls for maximum daylighting. The Moodwall P2 Glass Wall System was the solution of choice. Approximately 600 linear feet of the Moodwall P2 demountable glass walls were installed on all four floors of the new building. The ⅜ inch tempered glass walls were installed in several configurations employing both wood doors and sliding doors with (55) 60″ high brushed stainless steel locking back-to-back ladder pulls with LFIC. The easy addition of design features such as clearstory glass and marker board panels in the center's many classrooms, offices and meeting spaces made Moodwall the optimal solution for creating the open educational environment the university desired.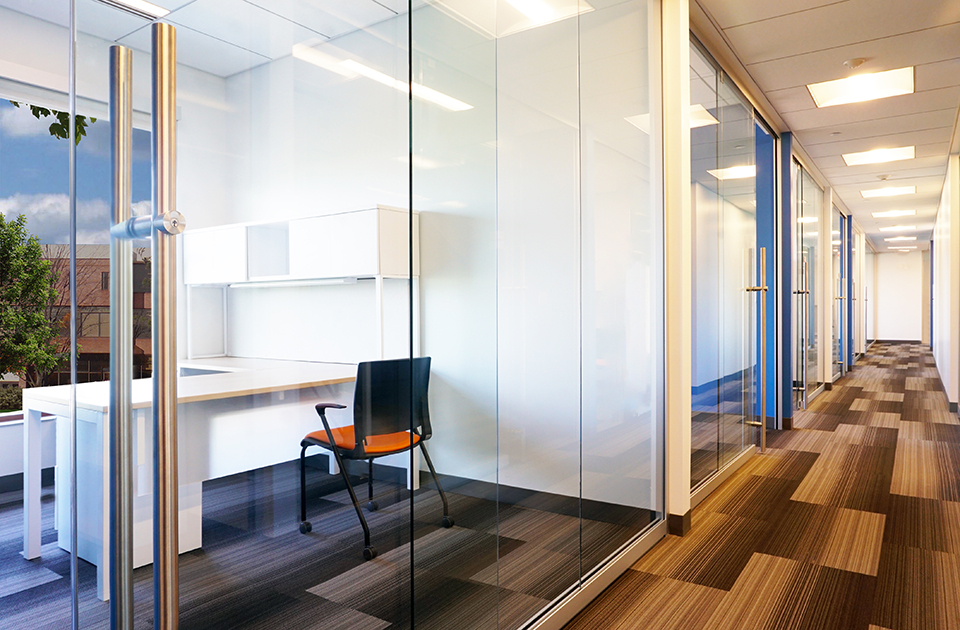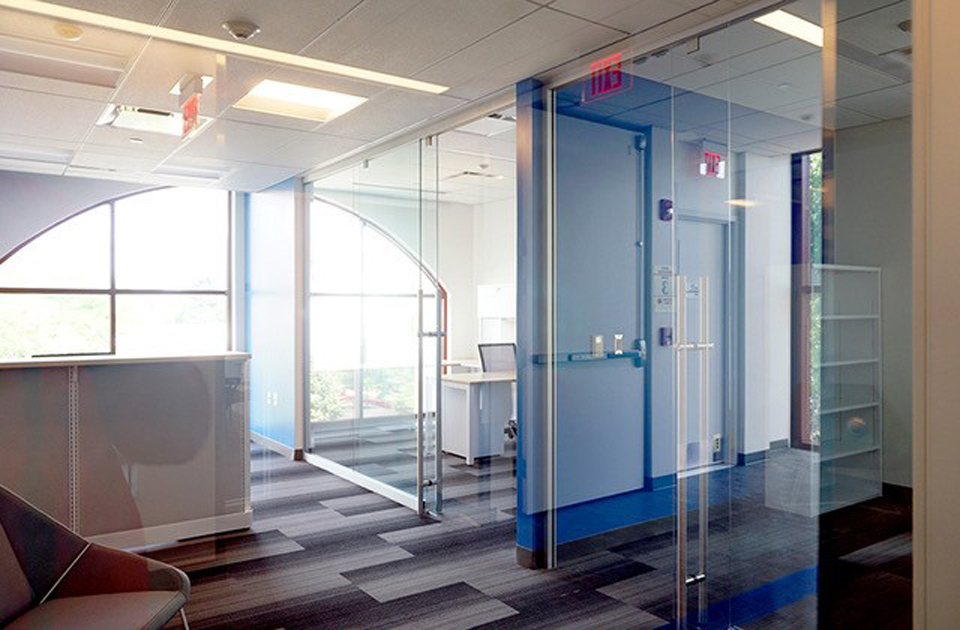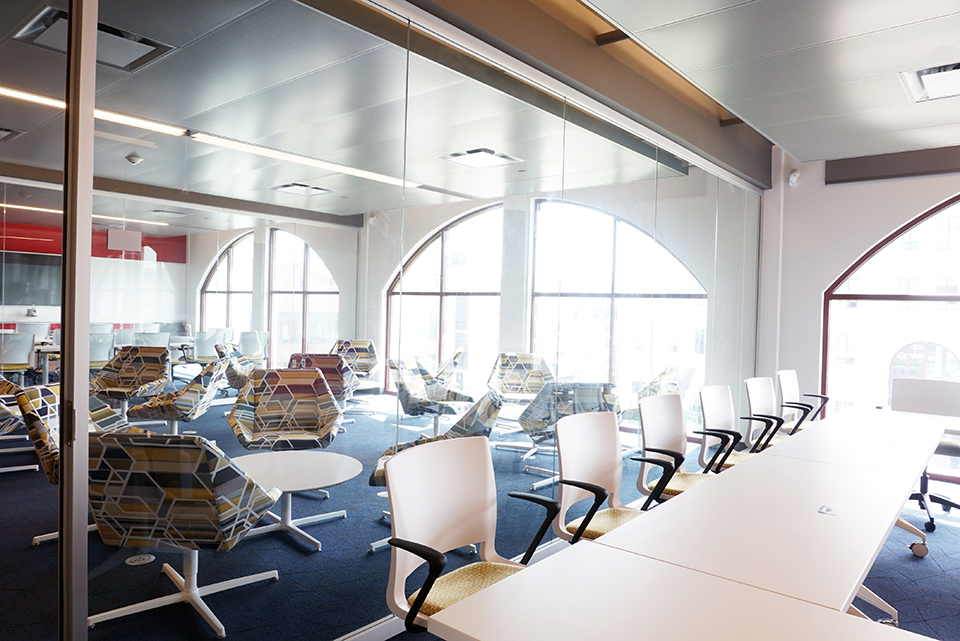 THE RESULTS
The open design of Montclair State's new Center for Computer and Information Science removed the academic silos and other barriers to creativity replacing them with enough common areas to increase cross-departmental collaboration and innovation. With this successful state-of-the-art transformation, the university is poised to become one of the region's premiere incubators for cutting-edge technology and high-tech training.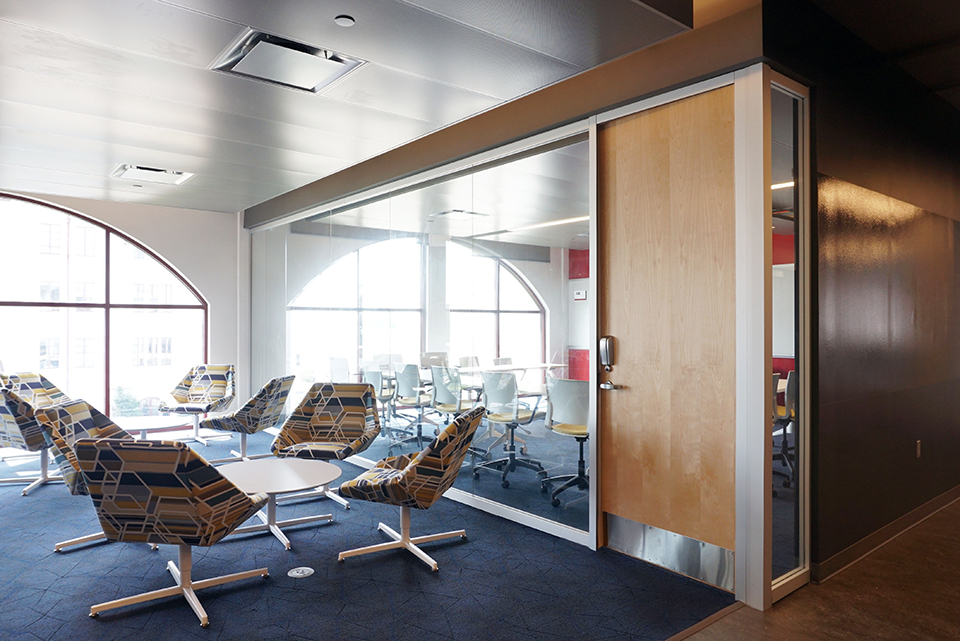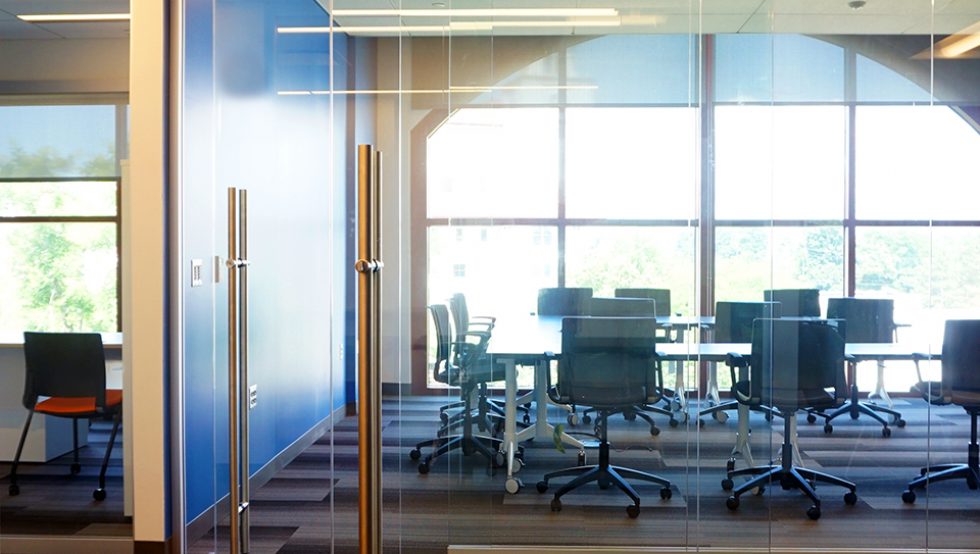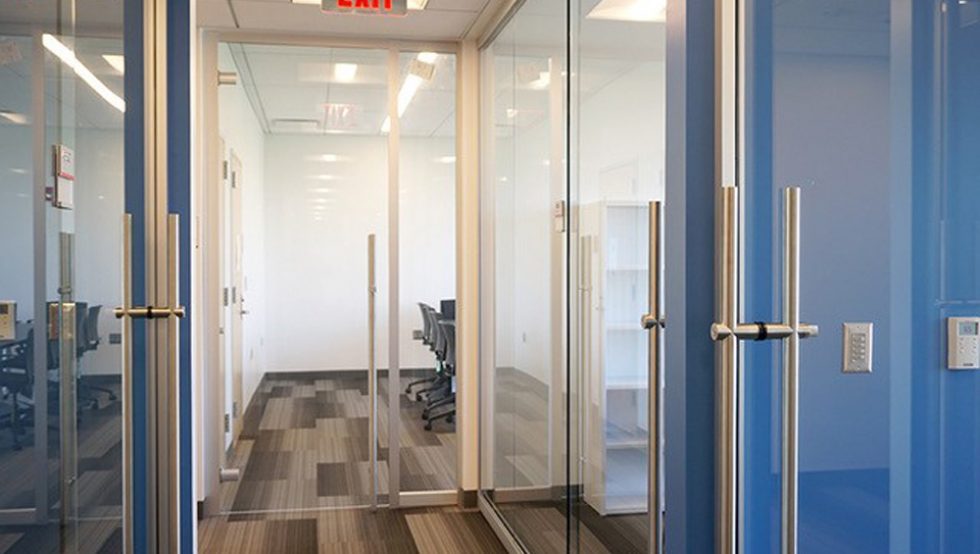 ARCHITECT:
Clarke Caton Hintz

GENERAL CONTRACTOR:
Delric Construction

PRODUCT / COMPONENTS:
– Moodwall P2 (600 LF)