BNP PARIBAS
HIGH-PERFORMANCE WORKFORCE DEMANDS FLEXIBLE SPACES
BNP Paribas, an international banking group, employs over 200K people worldwide and offers investment banking, asset management and retail banking services. Recently named 2019 World's Best Bank for Corporate Responsibility, BNP Paribas carries through that same approach into their workplace strategy employing innovation and sustainability.
STRATEGIC DESIGN
For the renovation of their Jersey City, NJ office, it was important to create the right environment that would allow a high-performance workforce to thrive, as well as increase employee satisfaction. The focus was to create large collaborative spaces with the ability to transform into a smaller private meeting space while maintaining the design goal of sustainability, flexibility and daylighting.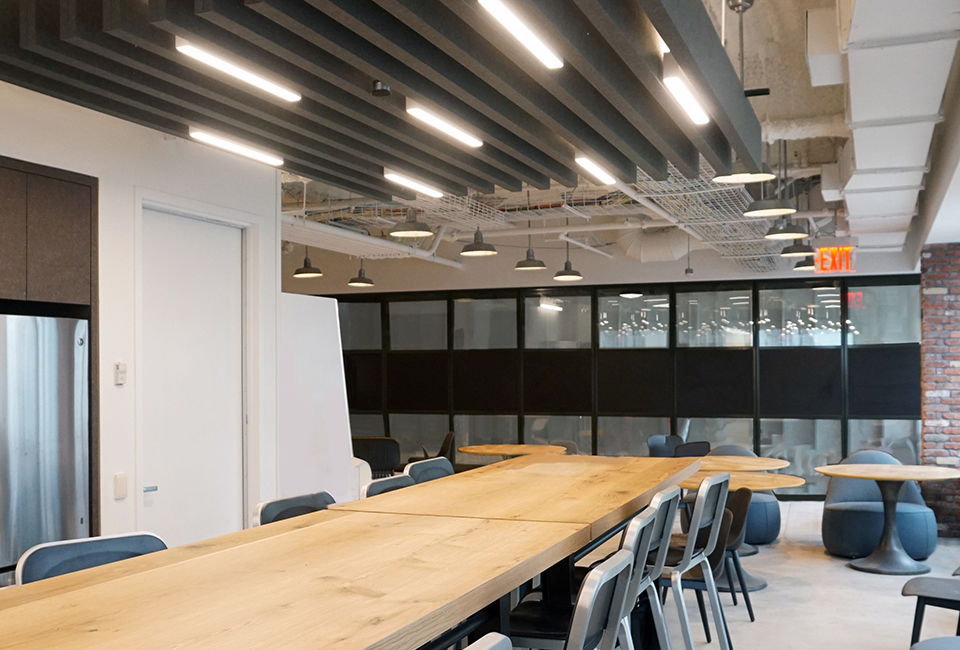 The Modernfold Acousti-Clear operable partition provided the desired flexibility and daylighting plus superb acoustic control. The impressive wall of glass features Modernfold's innovative seal system which automatically sets both top and bottom seals by simply advancing each panel forward into the adjoining panel with no cranks to turn or buttons to push. The panels of ½" low iron glass measure 32'10″W x 8'H with one pass through door boast a sound rating of 45 STC.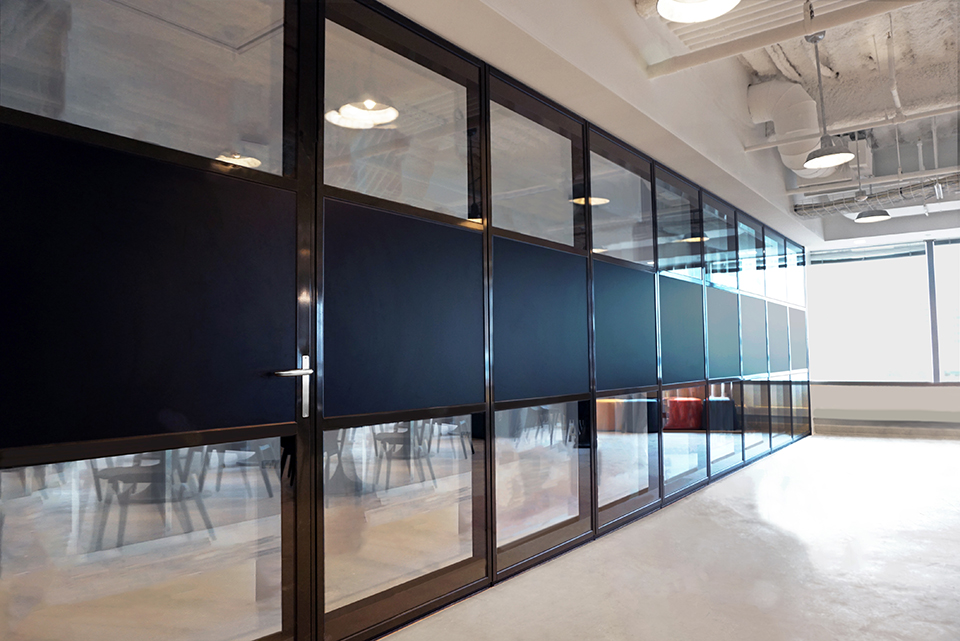 The operable glass wall panels fit neatly into the salvaged brick walls and invite ample natural daylight from the large bank of windows just outside the conference room. When meetings are in session, visual privacy is assured with the custom black RAL painted cladding on the lower 6′ of glass. The black portion of the panels play off the dark baffle ceiling, cabinetry and upholstered chairs in the adjoining kitchen area.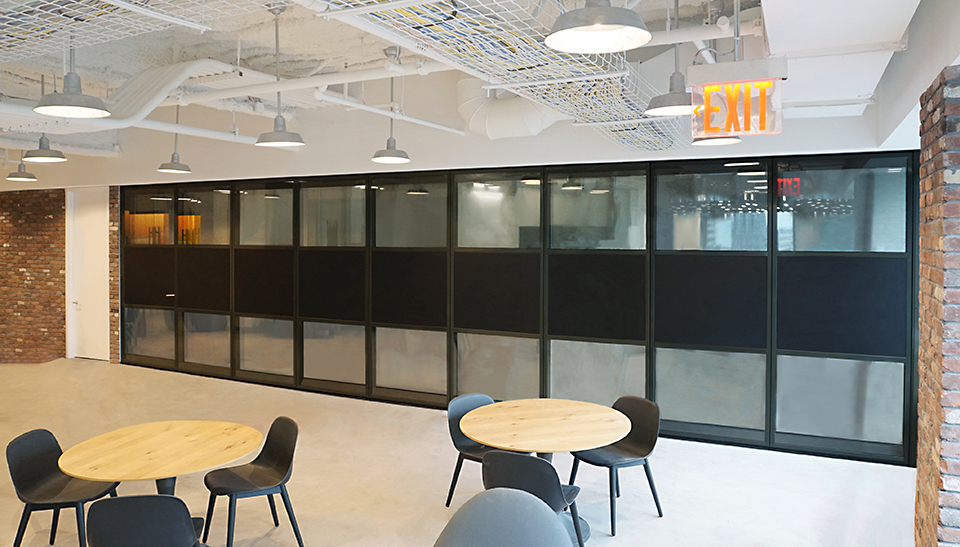 When open, the Modernfold acoustic glass partition allow the work area of the office to have access to the break/kitchen area where employees can socialize and feel a bit like they are at home during the day creating a balanced work-life environment.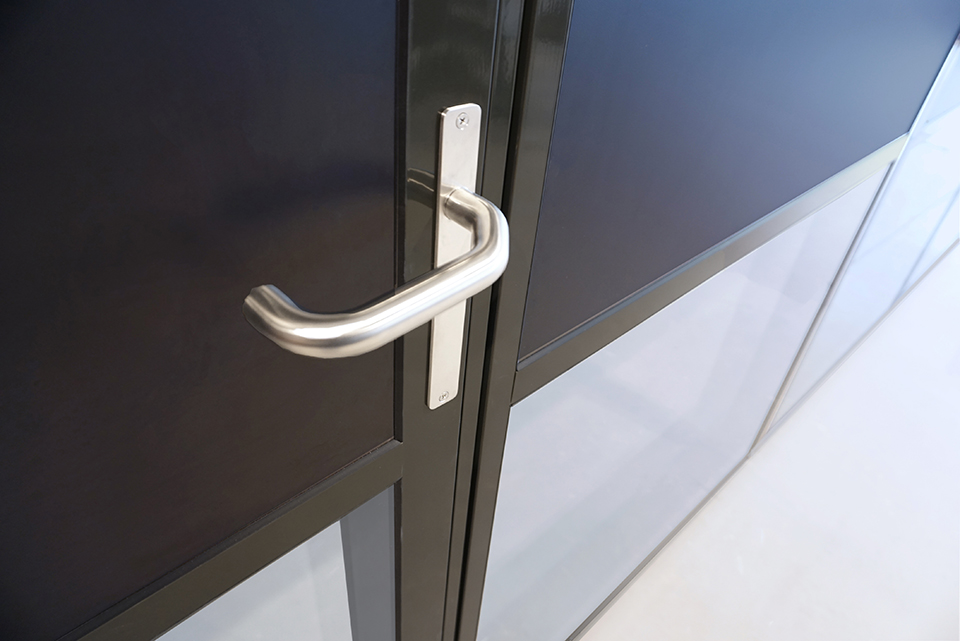 The Acousti-Clear glass wall, a sound investment in space planning, helped support BNP Paribas design goal of creating space flexibility and an environment promoting employee productivity and well-being.
ARCHITECT:
G3 Architecture Interiors Planning

GENERAL CONTRACTOR:
Henegan Construction Co.

PRODUCT / COMPONENTS:
Acousti-Clear Automatic movable glass