ELEVATING PATIENT CARE THROUGH COLLABORATIVE DESIGN
NEWYORK-PRESBYTERIAN | DAVID H. KOCH CENTER
Since opening in 2018, NewYork-Presbyterian Hospital David H. Koch Center's patient-focused design has radically transformed the ambulatory care experience. Complex outpatient procedures are carried out in this world-class 734,000 sq. ft. facility with particular attention paid to putting patients at ease the moment they step foot into the massive, yet welcoming lobby.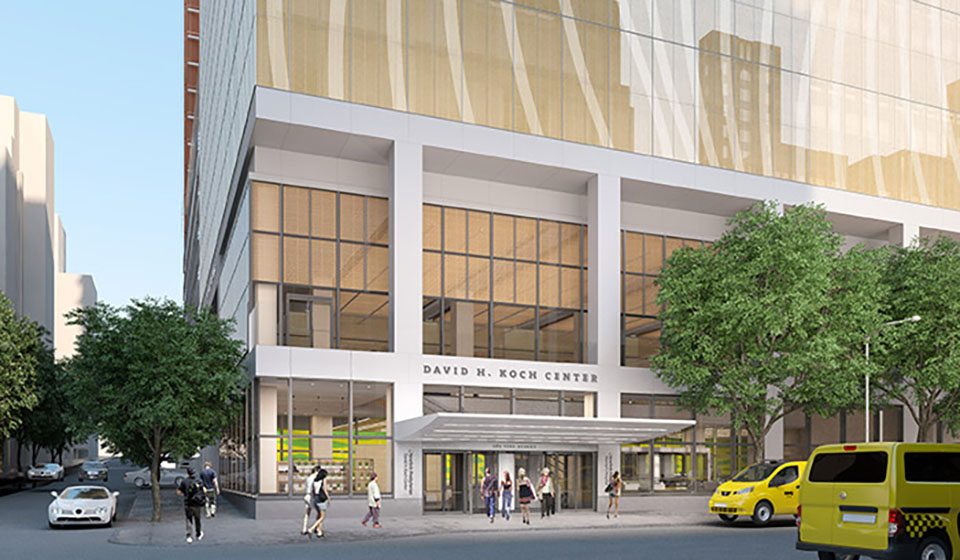 A collaboration among HOK (architect of record), Ballinger and Pei Cobb Freed & Partners, the contemporary hospital design was awarded Best Healthcare Project by Engineering News Record New York, 2018 and Outstanding Project, Healthcare by the Greater New York Construction User Council, 2018.
Innovative design solutions are also employed in the hospital's administration area. A key requirement of the staff was the need to quickly divide their large conference room, used for high-level executive meetings, into two smaller spaces for privacy and confidential conversations.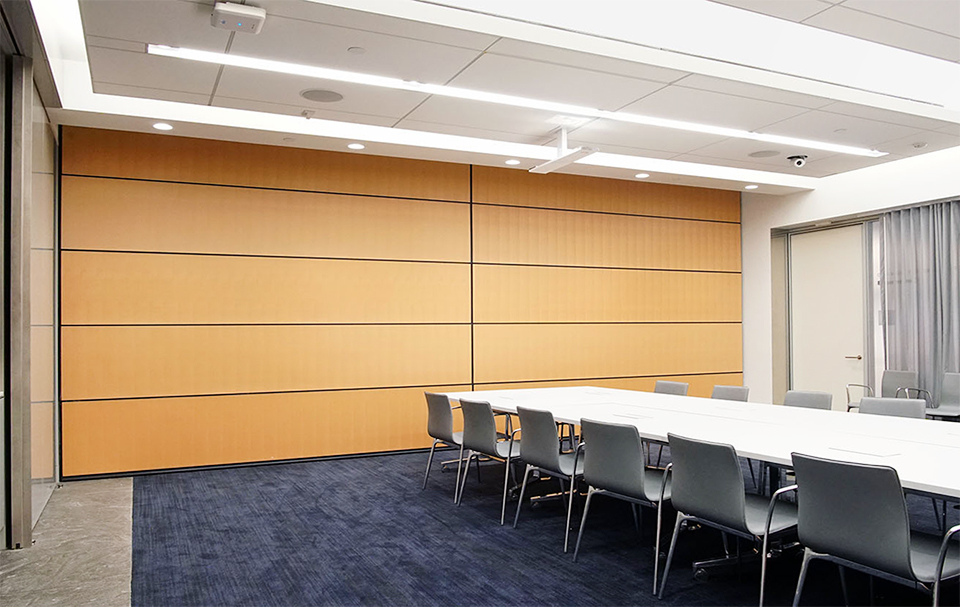 The fully-automatic Skyfold Classic 55 vertical retractable acoustic partition was specified. HOK chose this unique system because it offered the right combination of style, performance and flexibility with the added benefit of a superior 55 STC acoustical rating.
With the simple turn of a key and push of a button, the easy-to-operate, lightweight Skyfold wall quietly descends from the ceiling pocket in a matter of minutes. When the custom 24'W x 12'H wall is fully lowered, side and bottom seals are automatically activated to ensure sound reduction from one space to the other with hinges, screws and brackets hidden from site. When raised, the panels retract neatly into the ceiling (with no floor or wall tracks required) freeing up valuable floor space.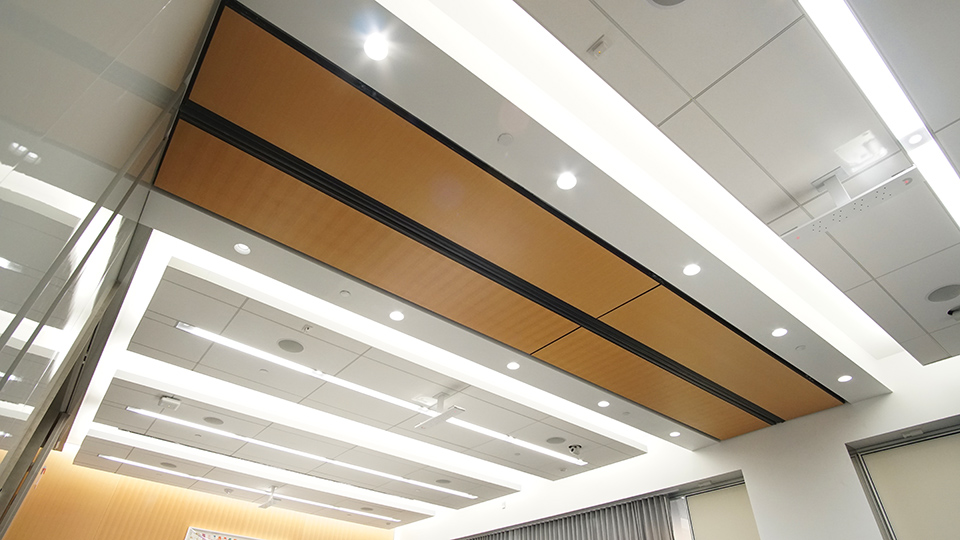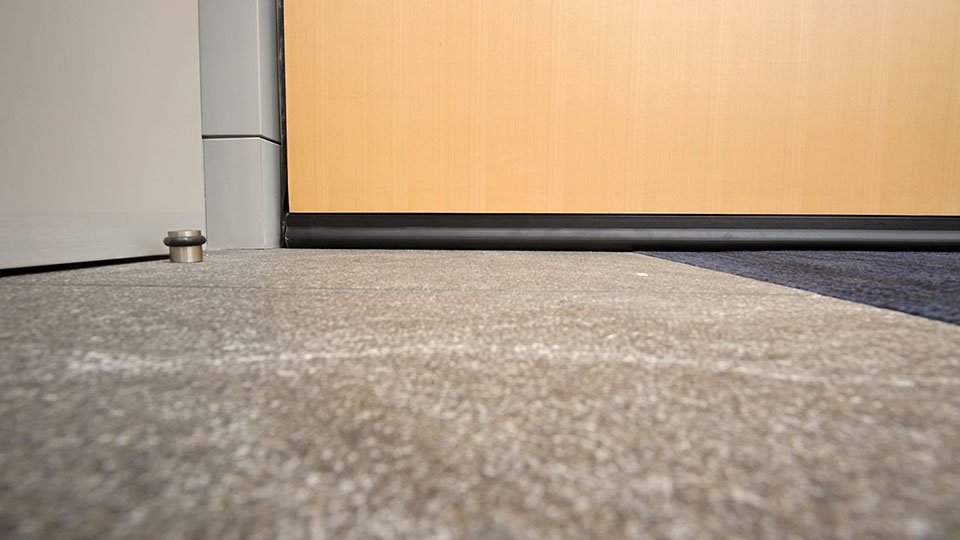 The custom Quartered European Steamed Beech veneer, by The Legere Group, adds further warmth to the space. The Skyfold's finish blends in perfectly with the palette used in the building's distinctive façade, wood ceilings and wide daylit corridors. Stephen Combs of The Legere Group commented, "The space needed to be subdivided into two smaller spaces while maintaining the desired ceiling height. Everything worked out great."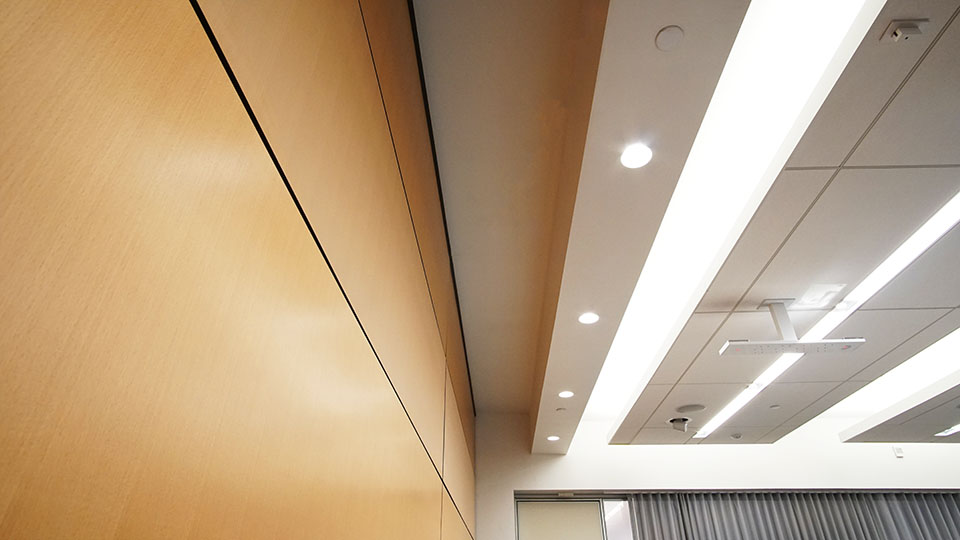 The award-winning, thoughtful design found throughout the Koch Center truly focuses on the human experience. The collaborative design not only help elevate patient care, it benefits those who administer the care as well.
ARCHITECT:
HOK

MEDICAL ARCHITECT:
Ballinger

CONSULTING ARCHITECT:
Pei Cobb Freed & Partners

GENERAL CONTRACTOR:
Turner Construction Company

PRODUCT / COMPONENTS:
Skyfold Classic 55
Custom 24'W x 12'H