FLEXIBLE MULTI-USE SPACES FOR FOCUSED LEARNING ENVIRONMENTS
HOLLAND MIDDLE SCHOOL RENOVATION & ADDITION
With summer winding down, returning students to Holland Middle School in Holland, PA will be greeted once again by a beautiful, state-of-the-art learning environment. The addition of 44,000 SF and complete renovation of the original 140,000 SF, expanded the school's overall footprint to 184,000 SF.
SCHRADERGROUP, the project's architect of record, understood that flexible, multi-purpose spaces were a must. As today's typical learning environment plays host to a wide variety of student activities, clubs and athletics, creating a space to accommodate the school's changing needs throughout the day, can be a real design challenge.
The students enjoy a comfortable and beautifully appointed new auditorium. The custom layout allows two different operable systems to form a seal with each other for an integrated design delivering superb acoustic control. A specially designed curved track fits along the balcony enabling the Modernfold Acousti-Seal Premier partitions to travel smoothly into place, transforming the space in a matter of minutes. This allows performances to take place on the main stage while the upper balcony portion becomes an entirely separate learning environment enclosed by movable walls with a sound rating of  50 STC. Sections of 4'h marker board placed on the panels add functionality to the wall system.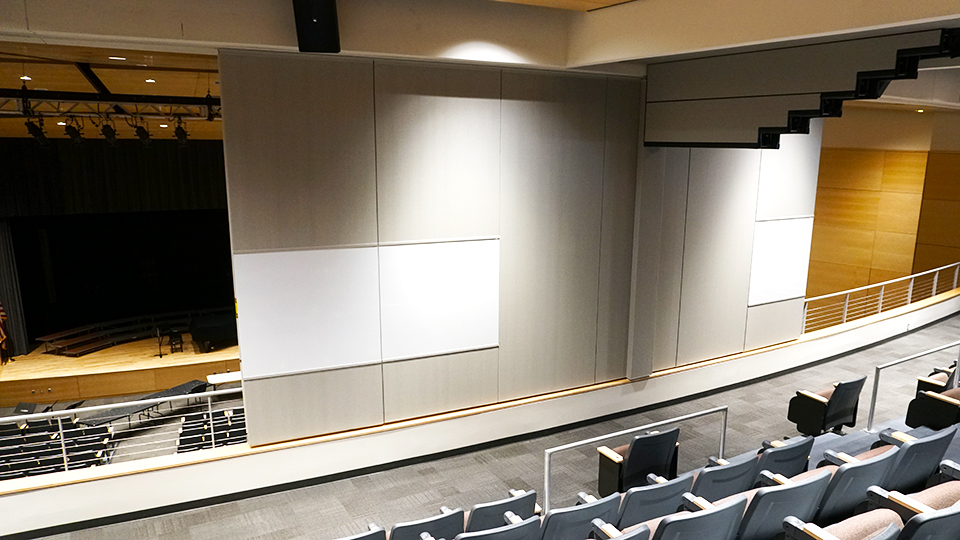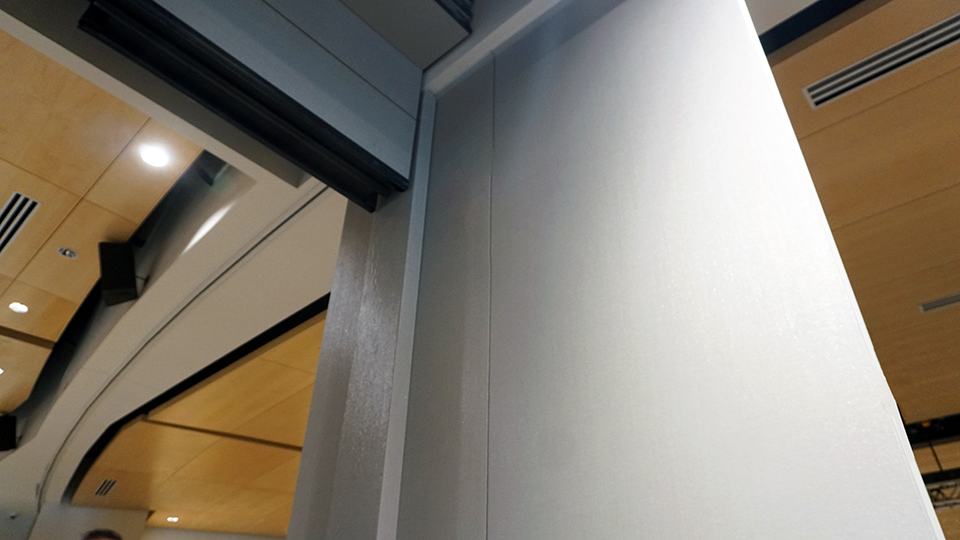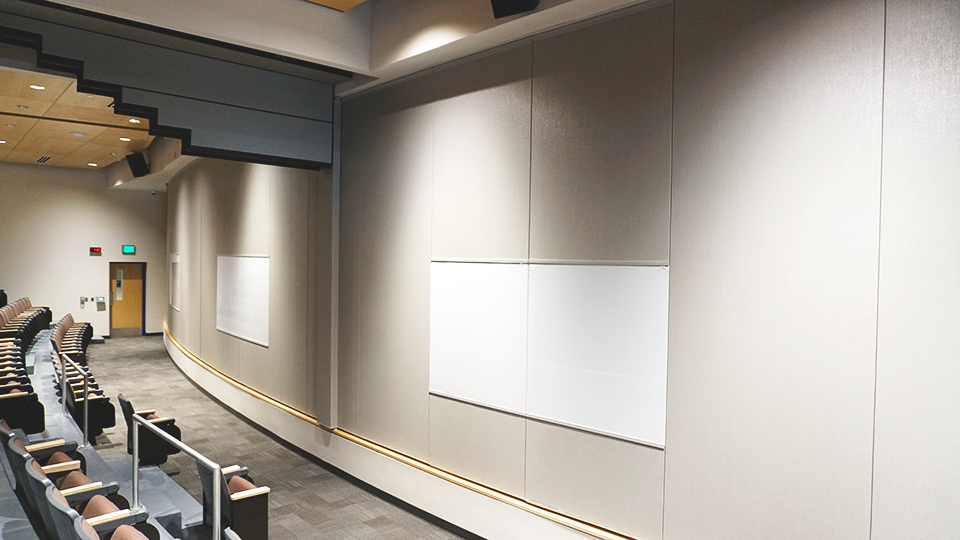 The stepped Skyfold Classic 51 vertically retractable partition creates additional multi-use spaces at a moment's notice. The balcony can be further divided with the simple turn of a key and push of a button. The innovative 51 STC acoustical wall provides privacy between the spaces and blocks sound from the on-stage performances below. When fully deployed, Skyfold's ingenious design addresses the stepped auditorium floor by engaging perfectly contoured seals creating an acoustically sound environment. The system is a real space saver since no floor or wall tracks are required. When not in use, the panels simply raise overhead and out of the way.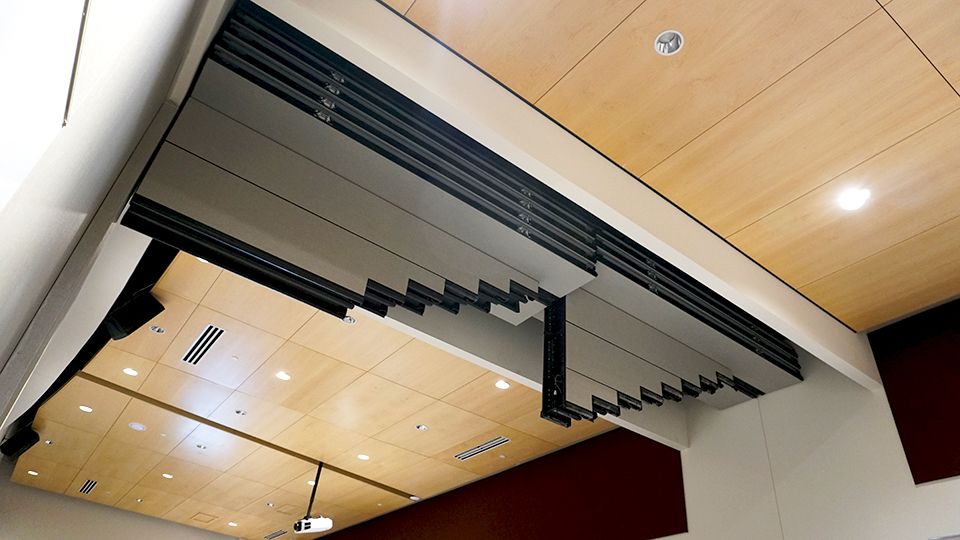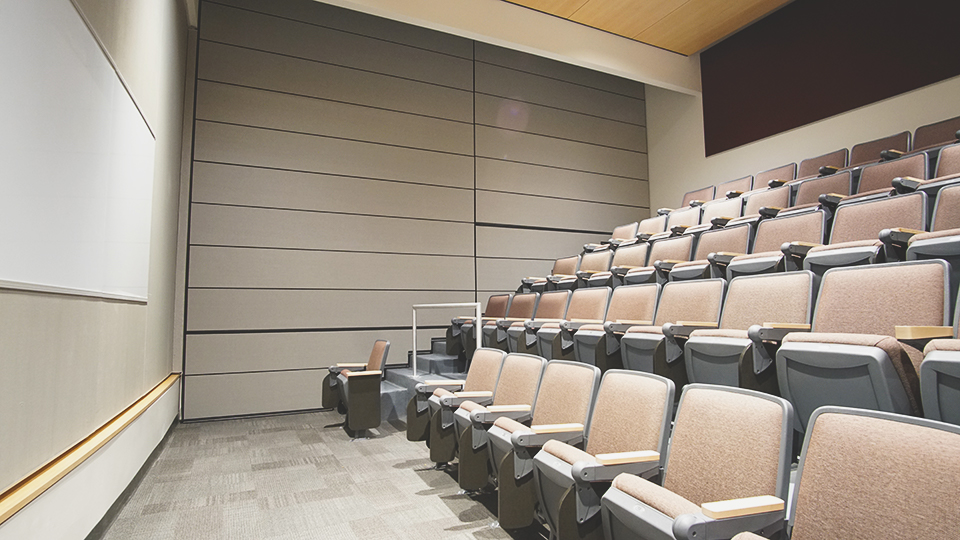 The school also boasts a new media center and computer lab. Modernfold Acousti-Clear moveable walls quickly transform the large collaborative space into two individual learning environments, creating an acoustically sound space for focused listening when computer classes are in session. With the 45 STC glass walls closed, the media center still maintains its welcoming transparency. When fully open, the panels stack neatly off to the side of the room.
ARCHITECT:
SCHRADERGROUP

GENERAL CONTRACTOR:
Lobar, Inc.

PRODUCT / COMPONENTS:
25 Modernfold Acousti-Seal Premier Panels with marker boards
6 Modernfold Acousti-Clear Single Panels
Skyfold Classic 51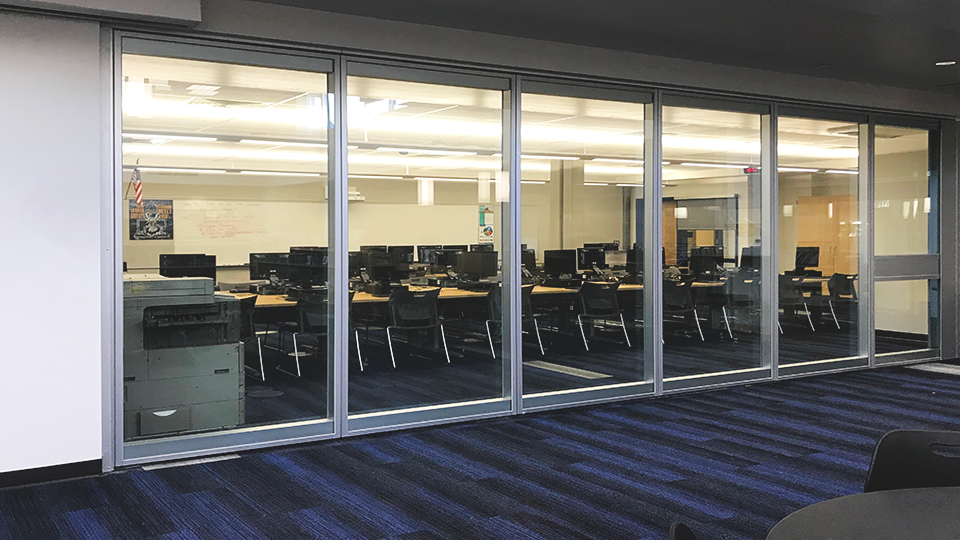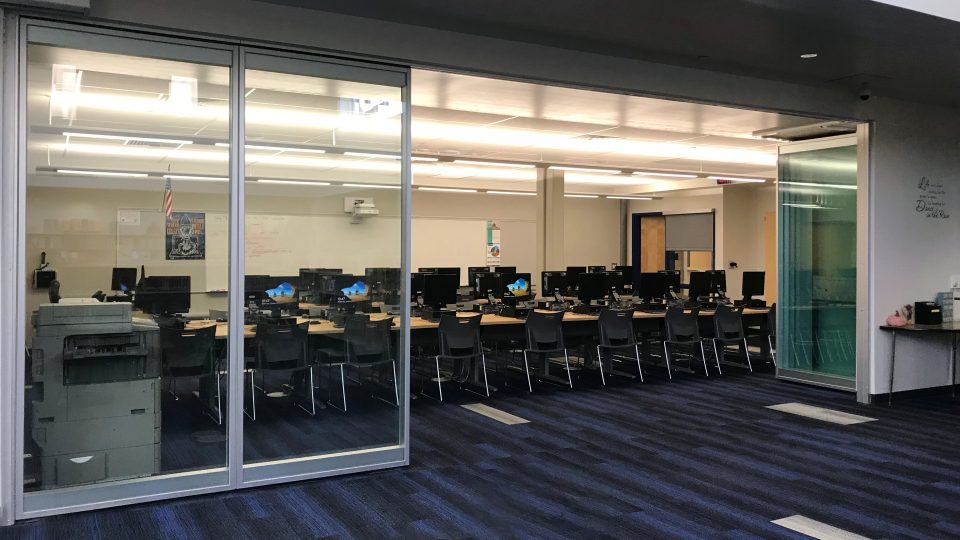 "Success for Every Student Every Day" is the school's mantra. We'd like to think our expertly crafted, innovative space management solutions play a part in this success by tailoring spaces specific to the needs of the day, where students can better focus and strive to become tomorrow's leaders.