Creating a Modern and Acoustic Learning Environment
for an NYC Classroom
With an increased demand for multifunctional spaces, Modernfold Encore and Acousti-Clear systems provide the perfect solution for any configuration. From classrooms to conference rooms or lounges, these mobile partitions ensure a combination of acoustics and aesthetics that is unmatched by traditional systems. ModernfoldStyles was able to revolutionize this unique space on Park Avenue into a modern and flexible environment.
This one-of-a-kind learning space with a little over 2,400 square feet in New York City is now able to be divided into 5 separate classrooms, giving optimal acoustic control. Each partition can be tucked into a discrete storage pocket to expand the space when needed. Let's take a closer look at the impressive and functional design.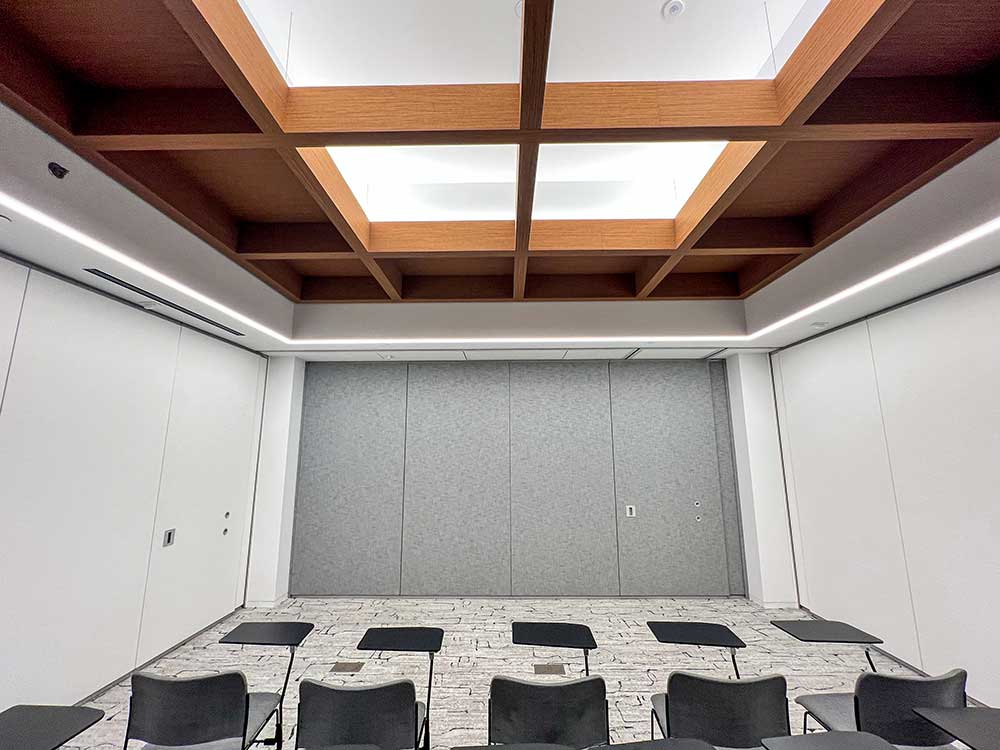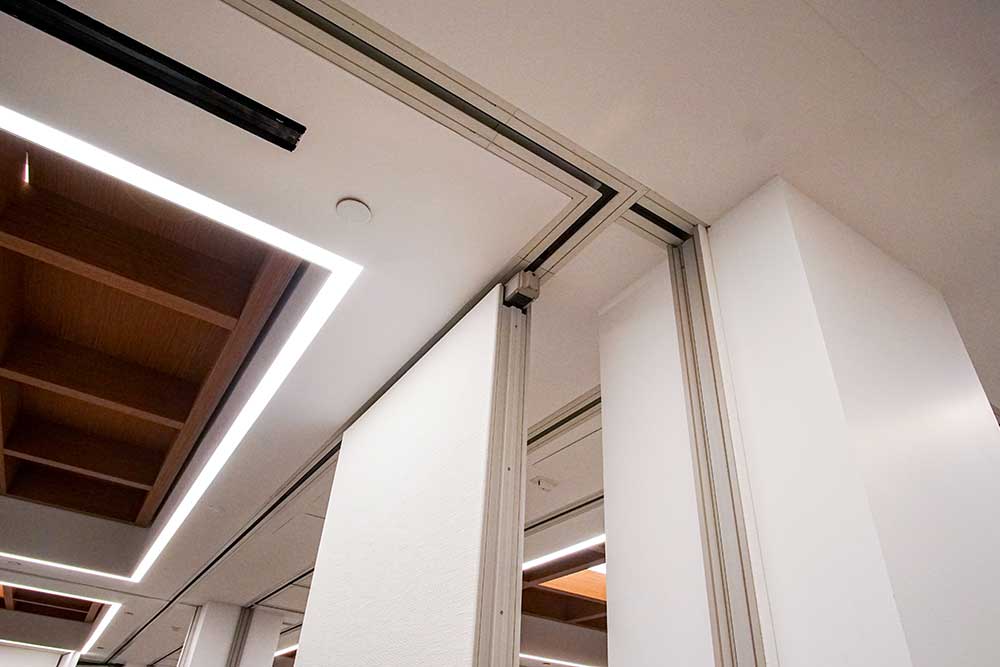 Modernfold Encore Single Panel Units are ideal for projects that require retractable walls or incorporate doors which can be used for dynamic spaces. They are perfected for sizeable openings and can be adapted to a wide range of directions, making the space customizable with its mobile versatility. Panels are crafted with a 2" operating clearance, so they can move freely along the track without obstruction. Each panel also includes a manual drop seal which ensures that the partitions are securely in place when they are moved from one location to another.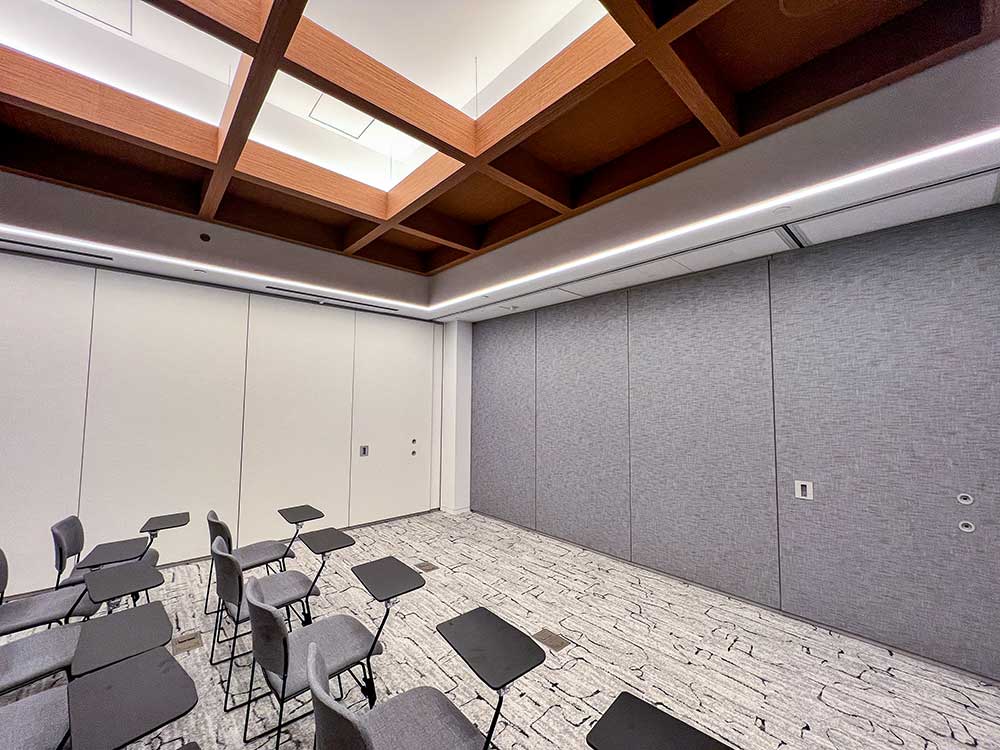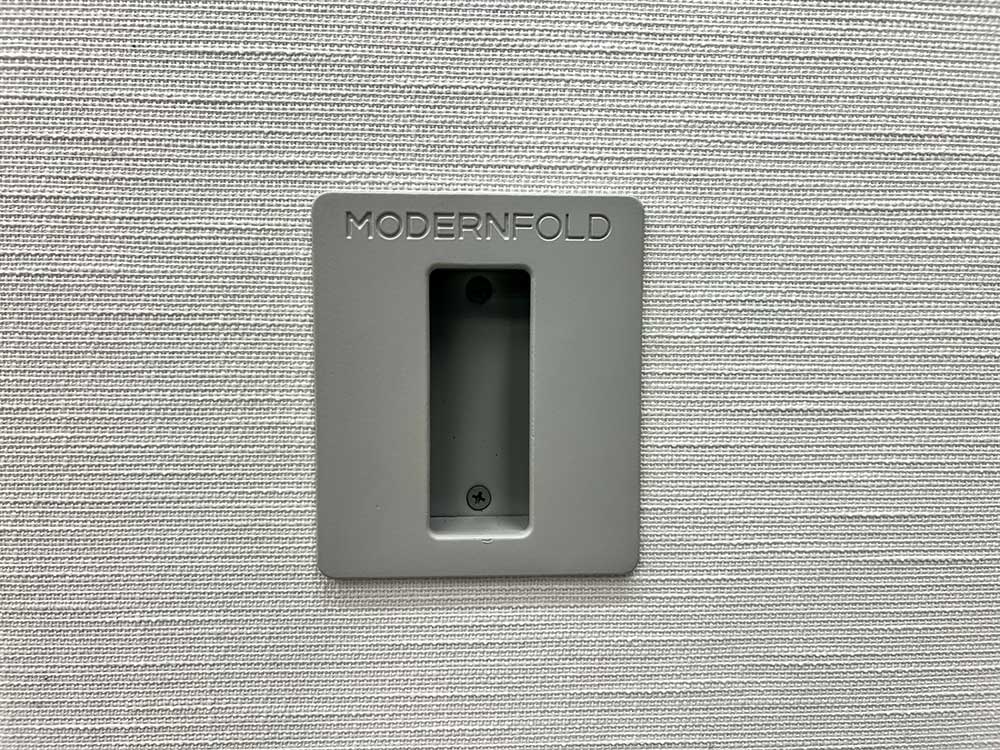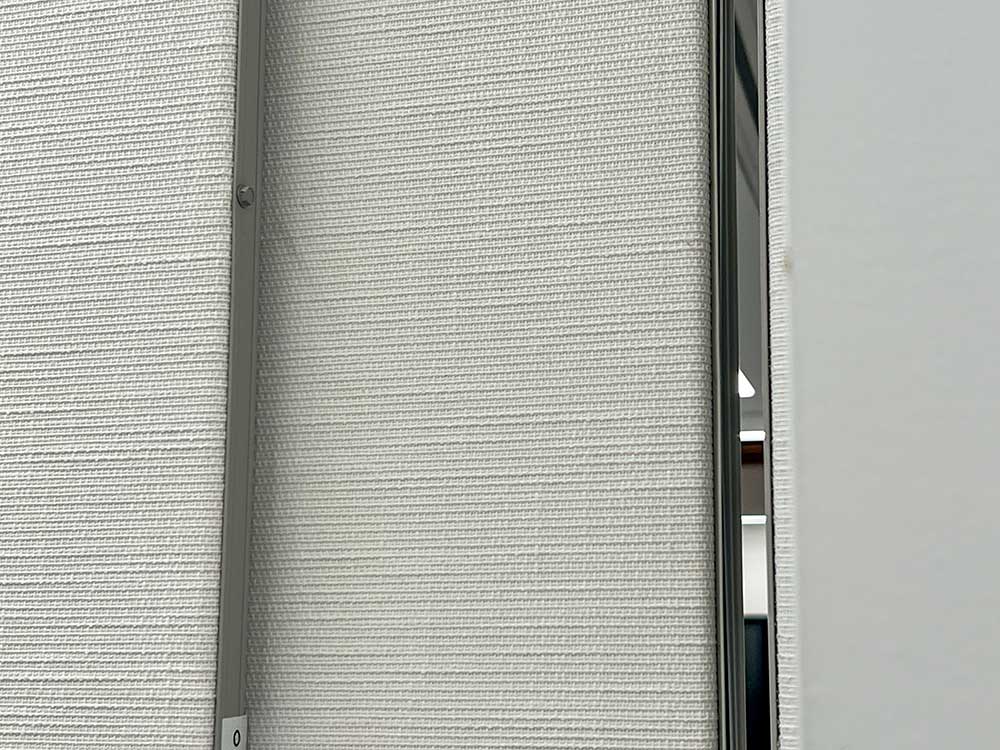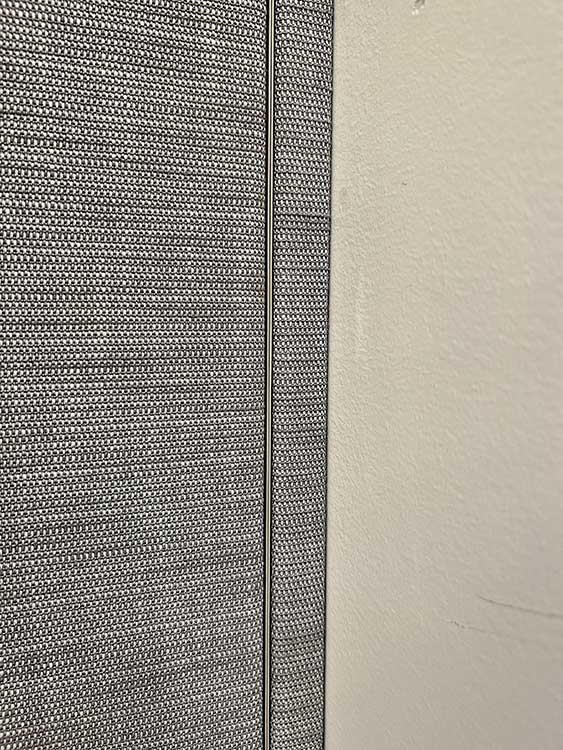 One of the biggest benefits of Modernfold Encore is its versatility. It is easily adjustable and customizable by color or size, to fit a project's needs. Modernfold offers an array of panel finishes to match any existing walls. For this project, our client chose Maharam Tek-Wall, Ridge, in colors Snowman and Wombat, adding warmth and brightness to the ambiance. The panels (pictured above) offer a more neutral tone which sure blends seamlessly in any space. It's perfect for those who want something more subtle, especially in a classroom environment.
Completely unique in their effortless configuration, Modernfold Encore enables optimal ease in positioning. The chosen expandable single panel units have an automatic top seal that ensures stability as soon as the panels are in place. With a sound rating of 56 STC (Sound Transmission Class), noise is something you should not worry about. The tracks (RT100) are not only visually appealing but adaptable, their multi-directional feature grants a variety of arrangements in order to operate in harmony with the user's day-to-day need.
Modernfold Acousti-Clear Systems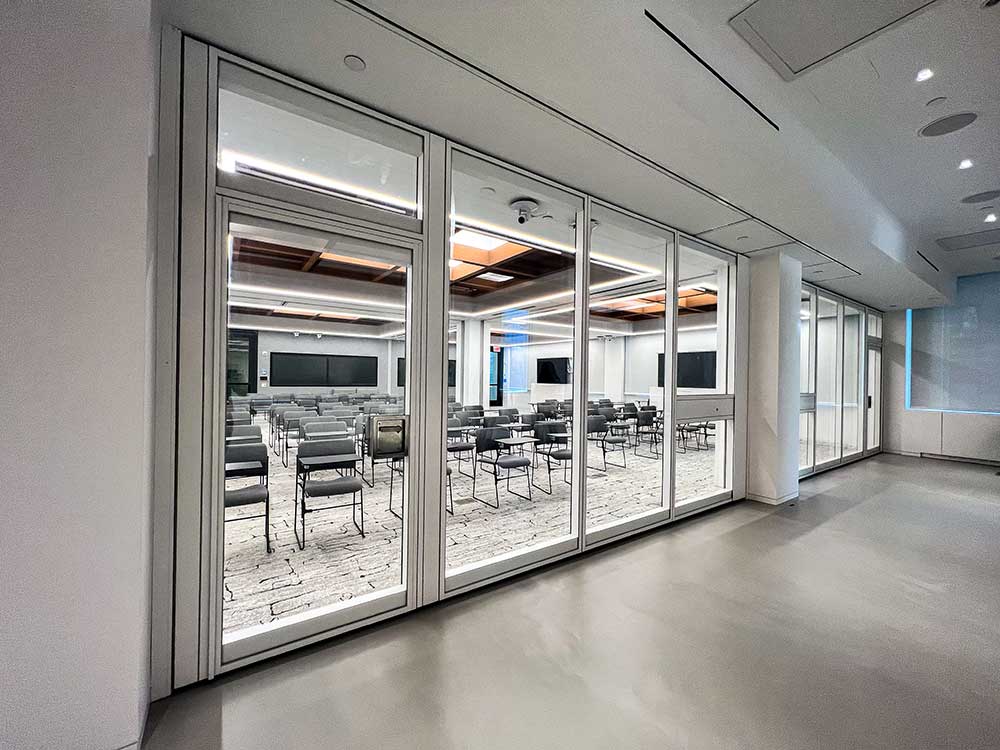 Modernfold Acousti-Clear Automatic Single Panel Units are meticulous solutions for classrooms or spaces that need a combination of sound control and natural light to infiltrate throughout the room. Acousti-Clear glass partitions transformed this large space into an ideal environment for both learning and comfortability. The benefits of natural light are proven to help better focus, increase productivity, improve psychological wellbeing, a healthy circadian rhythm, and also reduce the need for artificial light, therefore saving energy.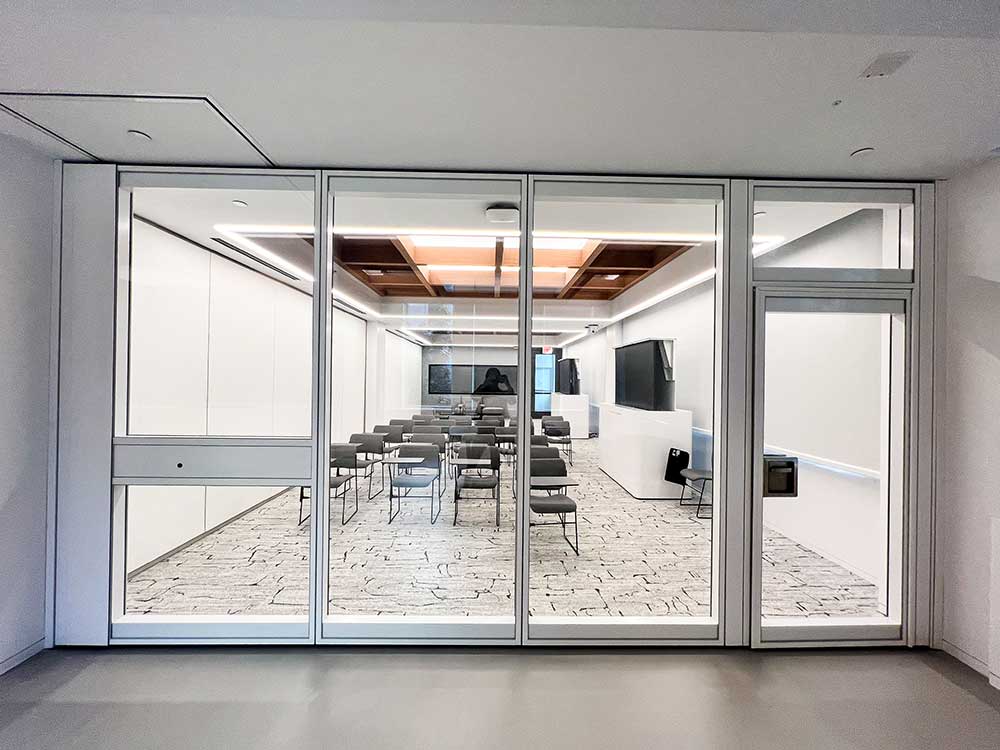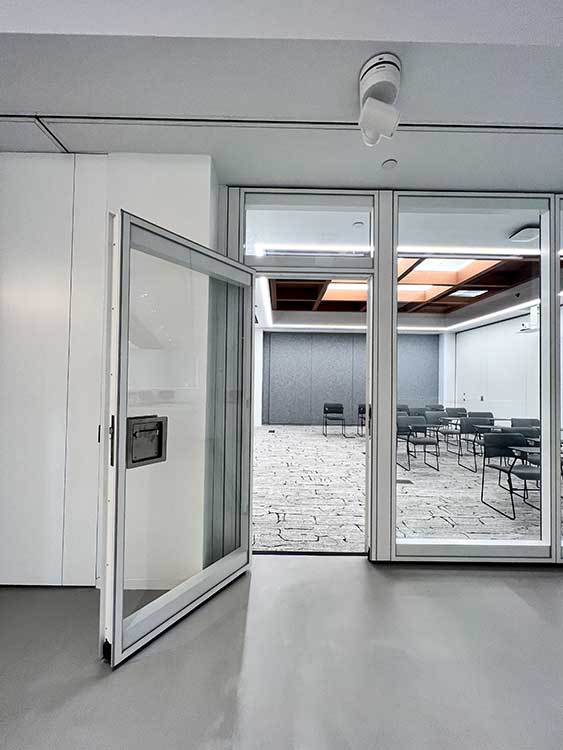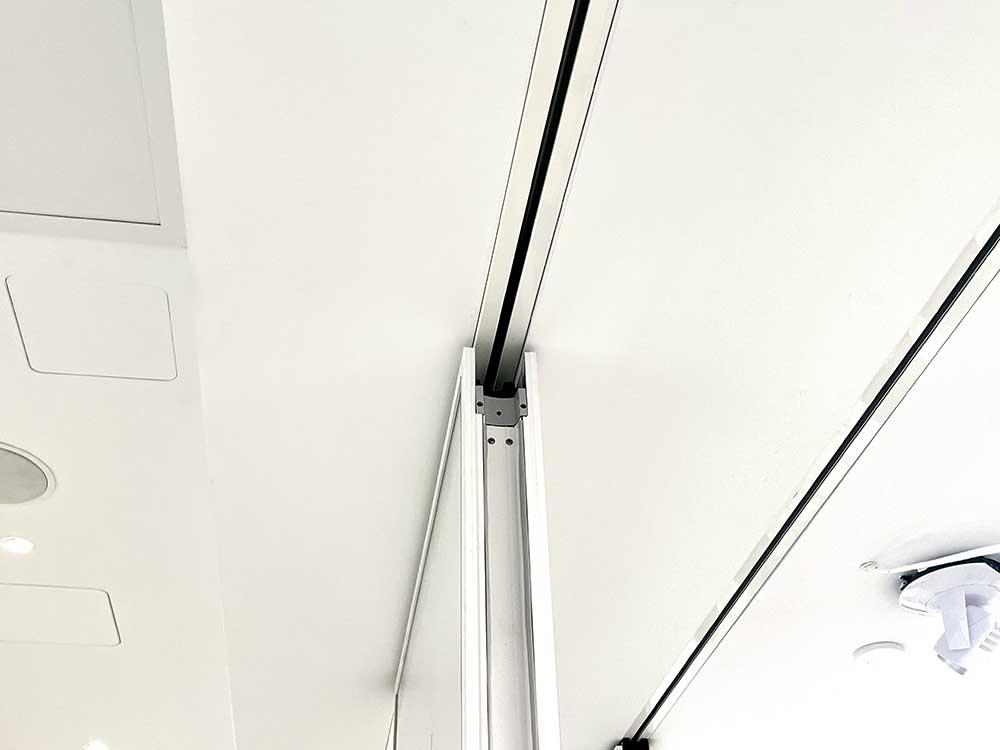 With Modernfold Acousti-Clear Panels, there are several ways to maximize their potential. They feature a unique, right angle, G-330 track system which allows panels to turn corners and move around columns.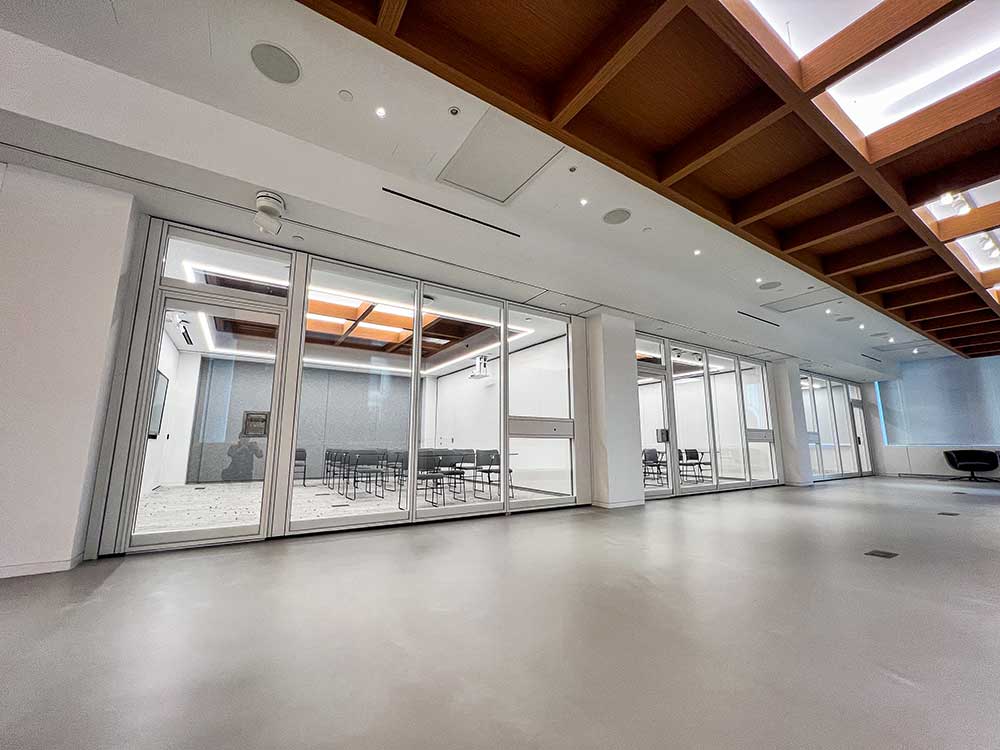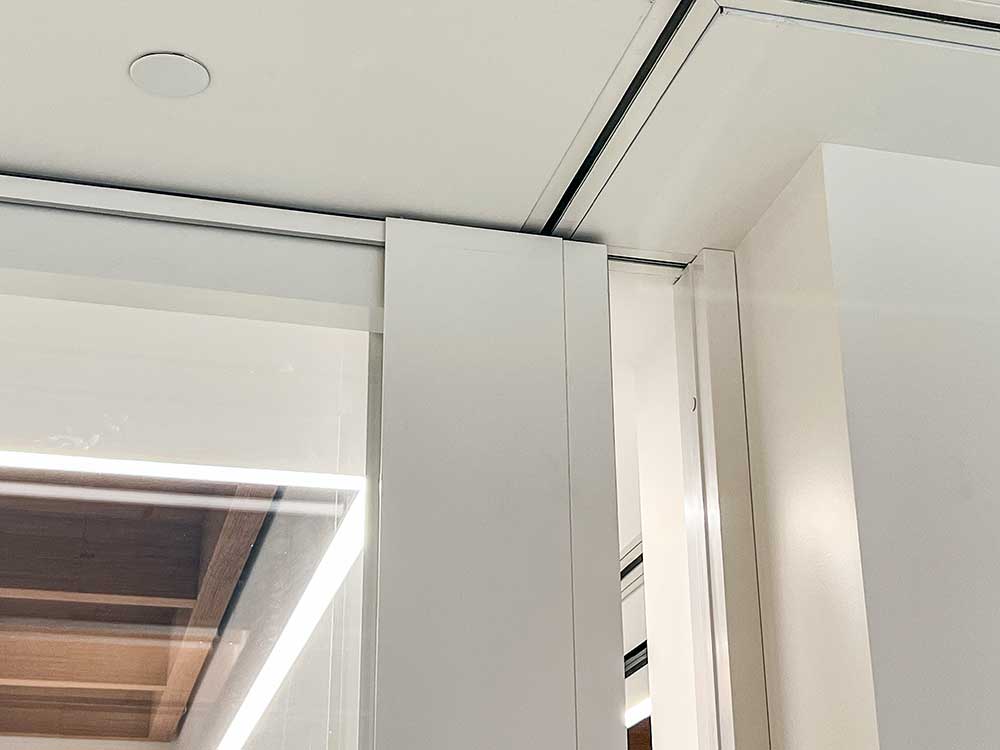 Panels are made with double pane, low iron tempered glass and can achieve a 51 STC. This client chose light gray trim and RAL 9003 satin powder coated frame for a touch of brightness.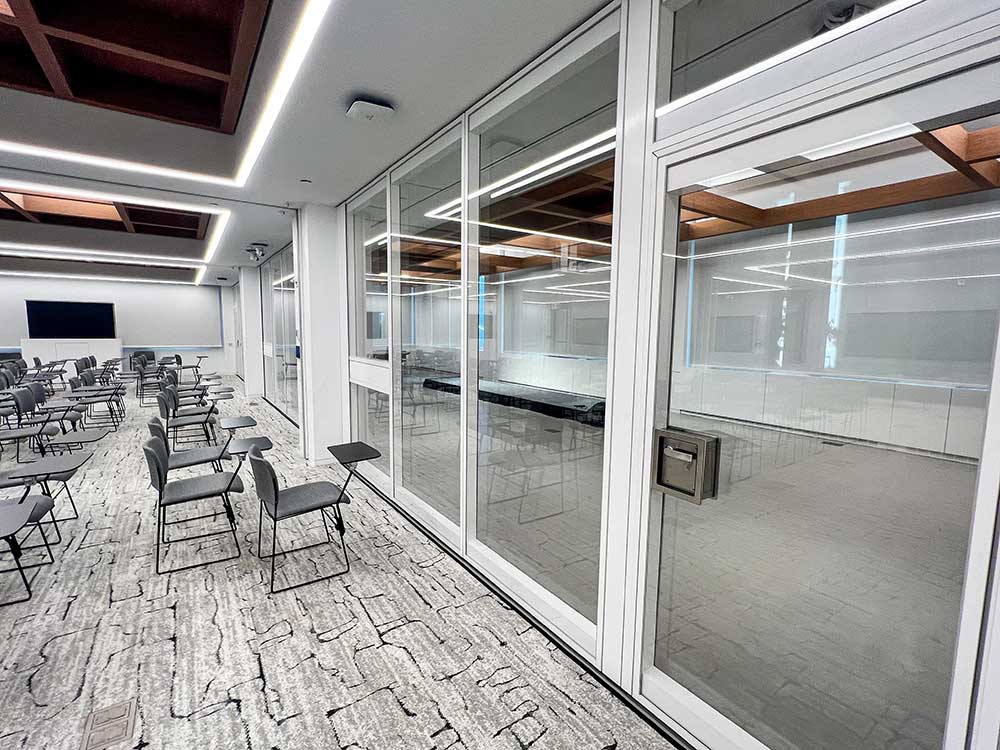 Modernfold Encore and Acousti-Clear systems are an excellent solution to maximize space without compromising style or sound quality. With their customizable track systems, expandable panels, automatic seals, and variety of colors and finishes available, these units offer flexibility and convenience that other systems simply can't match. Whether designing a classroom or a flex lounge, Modernfold has everything needed to create a unique atmosphere while optimizing space efficiency at the same time! This beautiful space in New York City is a glimpse of the future of classroom design with an innovative layout and sound barriers.
With ModernfoldStyles space management solutions, students and teachers can have a significantly improved and comfortable educational experience that will contribute to the success of a better learning environment.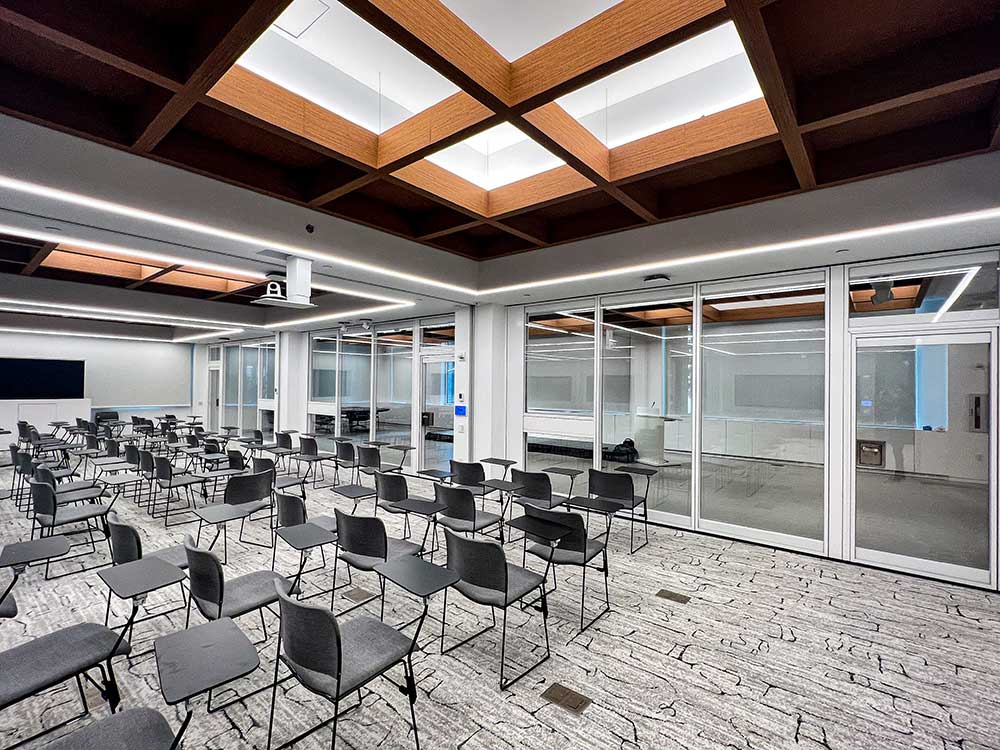 It's been a pleasure working with Gensler and L&K Partners, Inc. on this beautiful project and we're looking forward to new ones!
Visit our state-of-the-art showroom located 30 minutes outside of NYC, for an exclusive tour of latest designs for modern space solutions and products that can restructure and add simplistic elegance to space.
ARCHITECT:
Gensler
CONTRACTOR:
L&K Partners, Inc.
LOCATION:
Park Avenue, New York City, NY
PRODUCTS:
Modernfold Encore,
Modernfold Acousti-Clear Automatic