The Fritz Apartment Building Maintains Code Requirements and Resident Safety with Smoke Guard Systems
While ModernfoldStyles offers countless products that can help enhance the flexibility and versatility of a space, our Smoke Guard systems also prioritize life safety and recognize building code requirements. The Smoke Guard curtains provide an impressive fire + smoke containment solution for any opening in a building, which was evident in their installation at The Fritz apartments.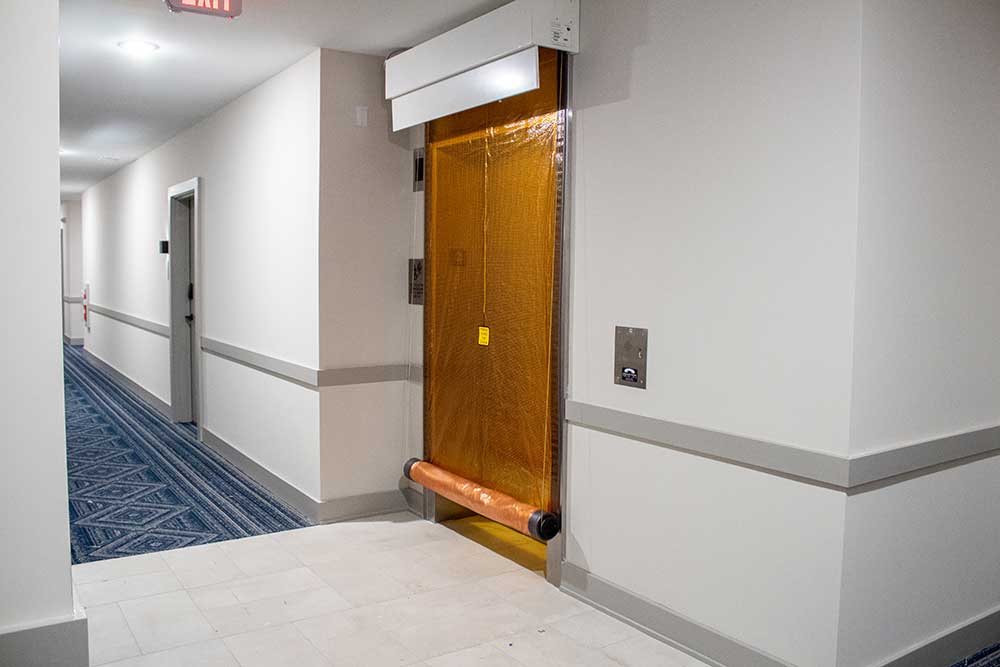 The Fritz, located in Berwyn, Pennsylvania, is a boutique-style apartment complex that combines small-town charm with high-end amenities, a place where community meets character! The Fritz cultivates a warm, inviting, and unique atmosphere with luxurious amenities such as a rooftop deck, a community patio, a fully equipped library with a cozy fireplace, in-unit washers and dryers, walk-in closets, and more!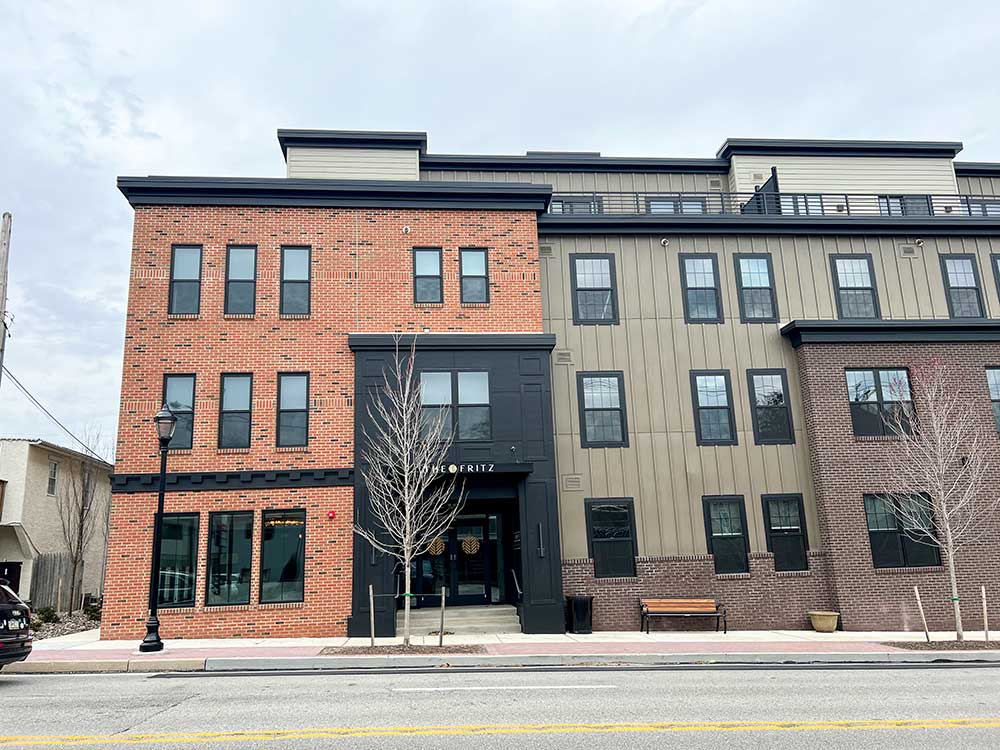 Not only does The Fritz prioritize comfort, but they also want to ensure their space is optimized and safe for their residents. Specifically, their goal was to remove the elevator lobbies on the upper floors of the apartment building, so their residents could have uninterrupted hallways.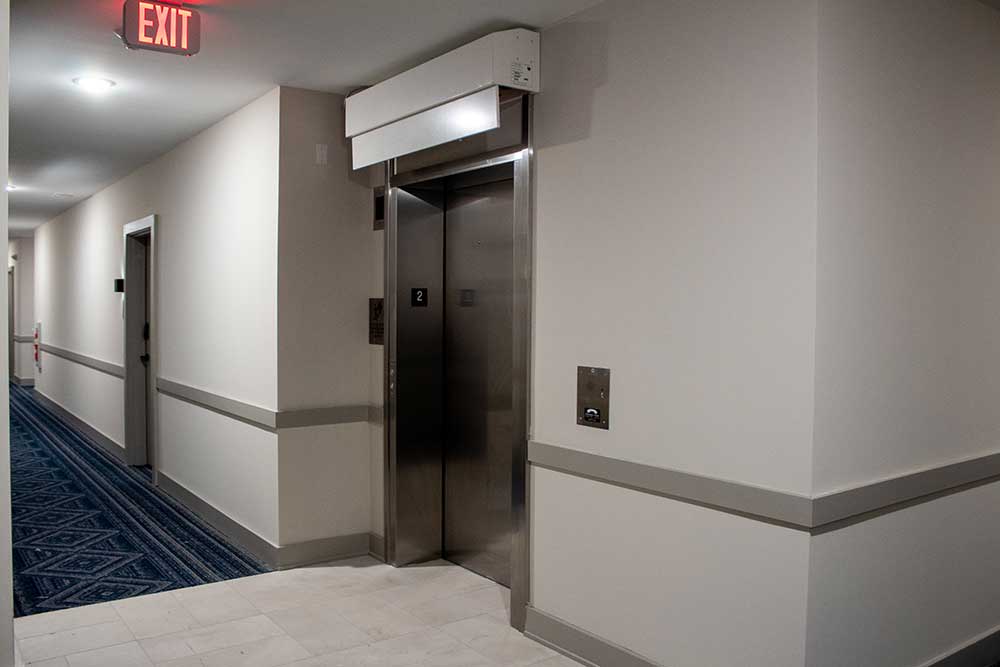 As a result, The Fritz partnered with ModernfoldStyles to install three Smoke Guard M200 elevator units to eliminate the need for dedicated elevator lobbies while allowing for a seamless integration with the building's fire safety and control systems.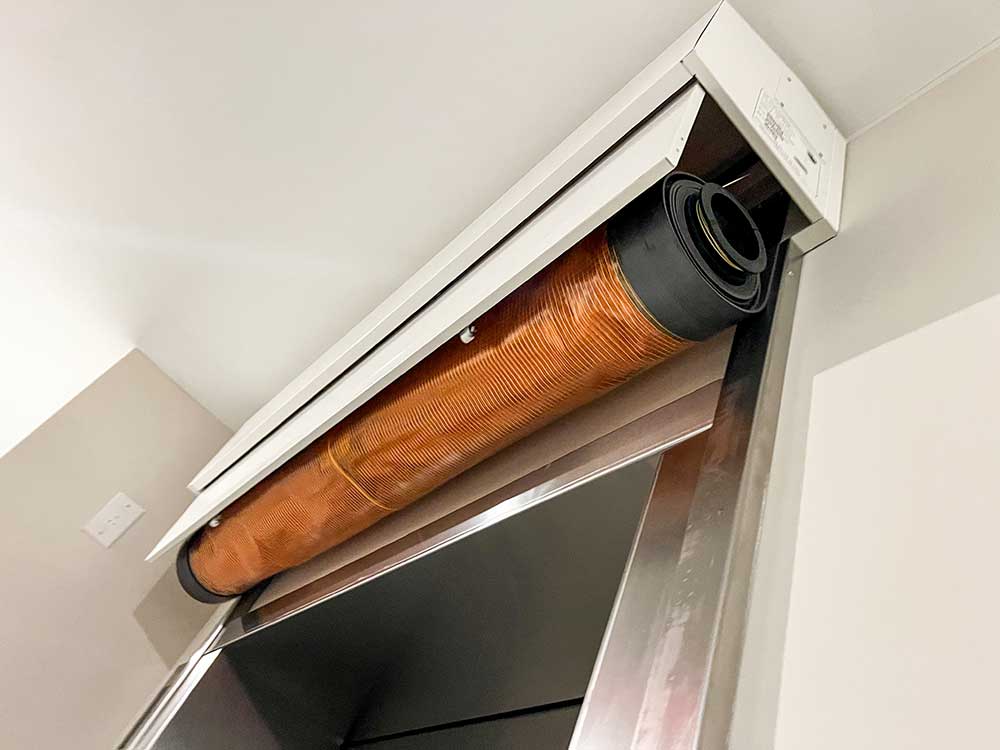 Collaborating with Alliance Architecture, and North Star Construction Management, the products were installed on the building's second, third, and fourth floors.
The M200 Smoke Curtain easily accommodated the building's elevators, and have full-height stainless steel auxiliary rails and a standard RAL 9010 powder coated finish on the housing.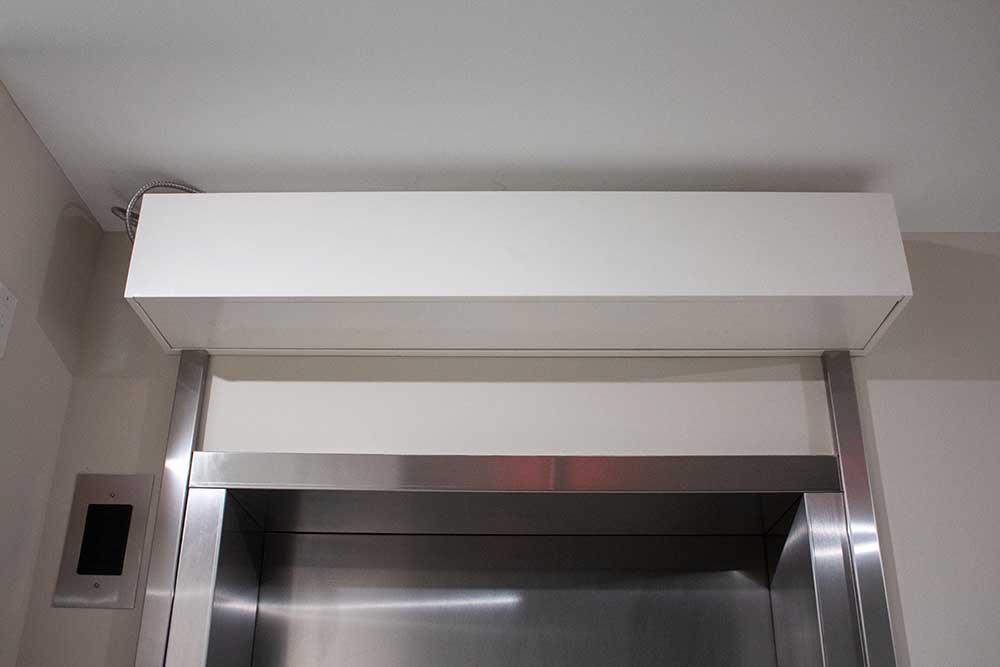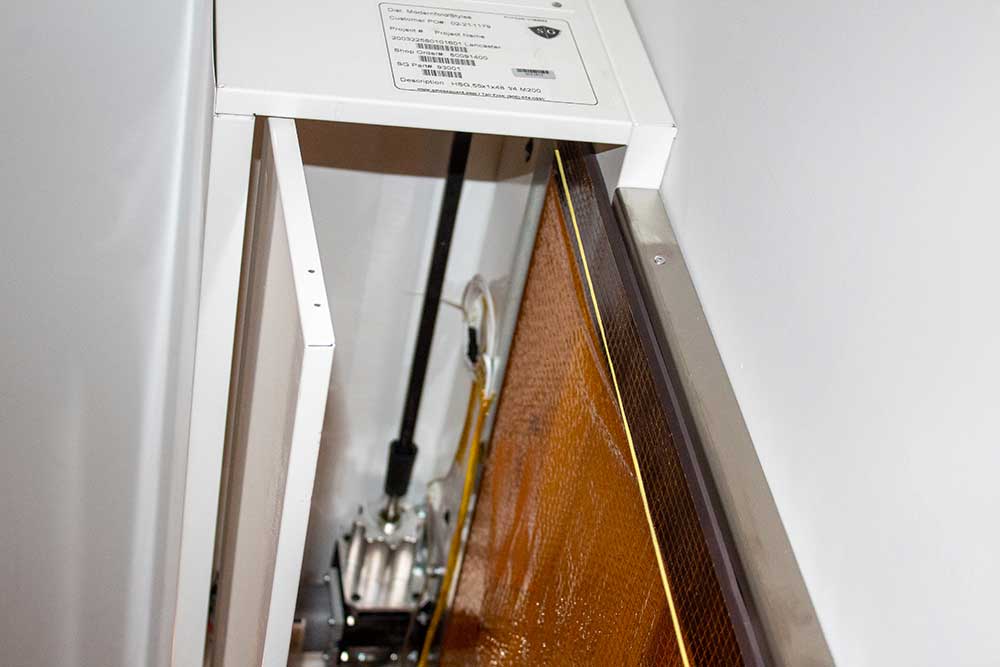 The curtain screen assembly is comprised of a reinforced transparent material connected to the building's fire and smoke alarms, allowing them to prevent smoke migration through the elevator shaft when deployed. This protection is critical since the elevator shafts are the longest vertical penetrations in a building and can cause smoke to spread rapidly throughout the building if not properly protected.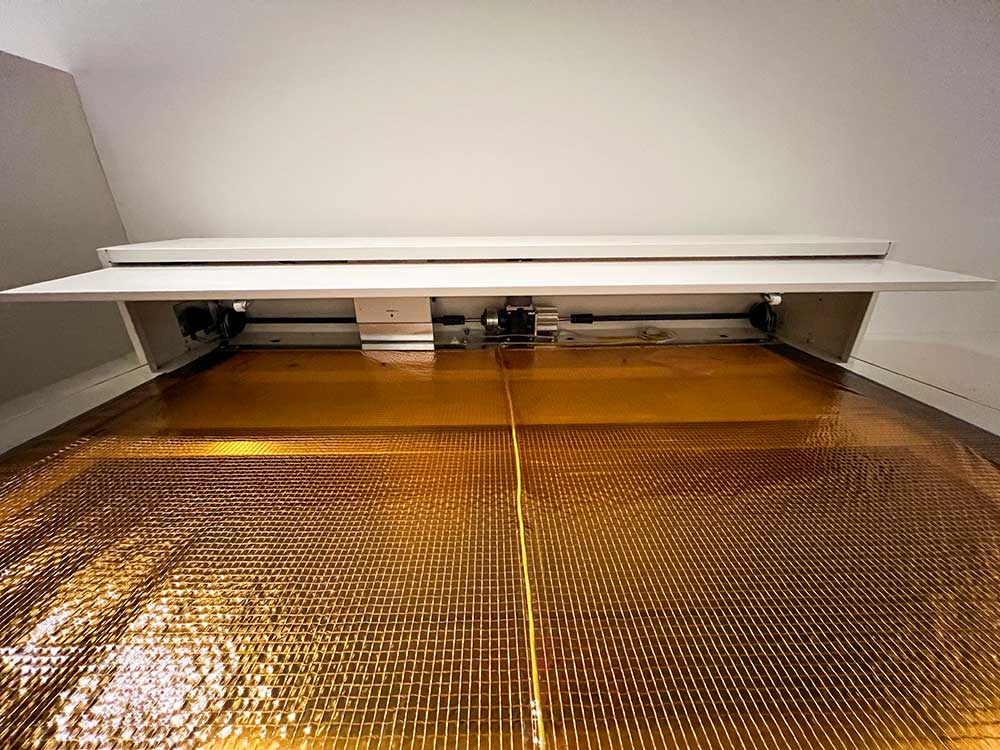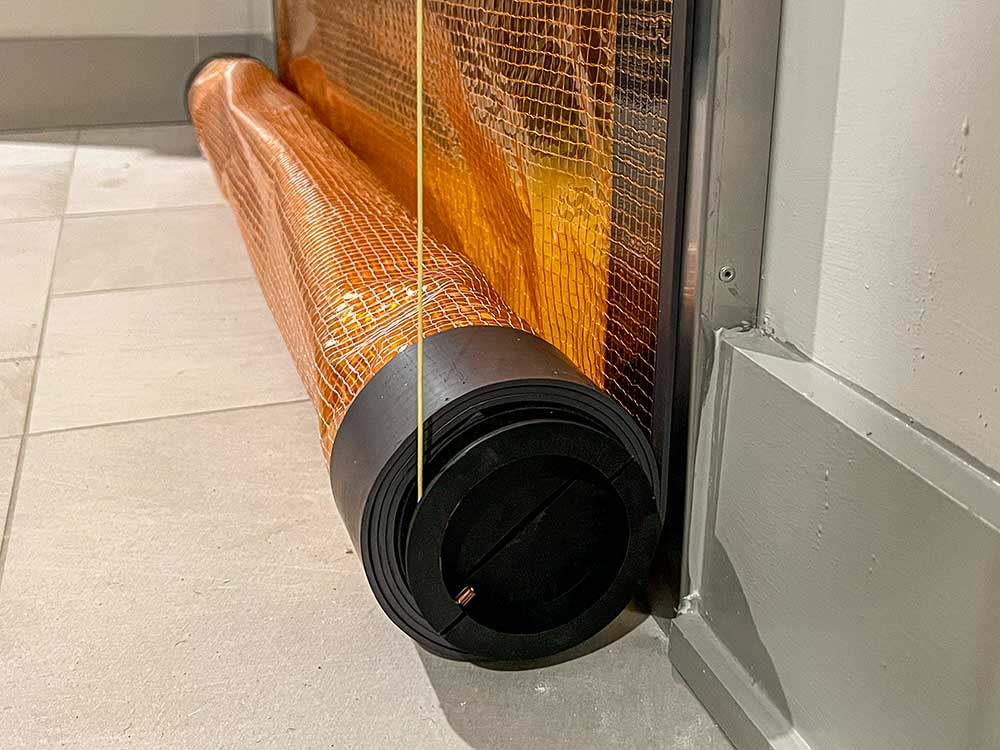 Along the elevator frame are 2″ ferritic 430 stainless steel rails that allow the magnetic strips on the curtain to seal off the elevator opening. The onscreen rewind switch and breakaway magnetic edges allow occupants within the elevators to safely and securely exit the elevators if needed.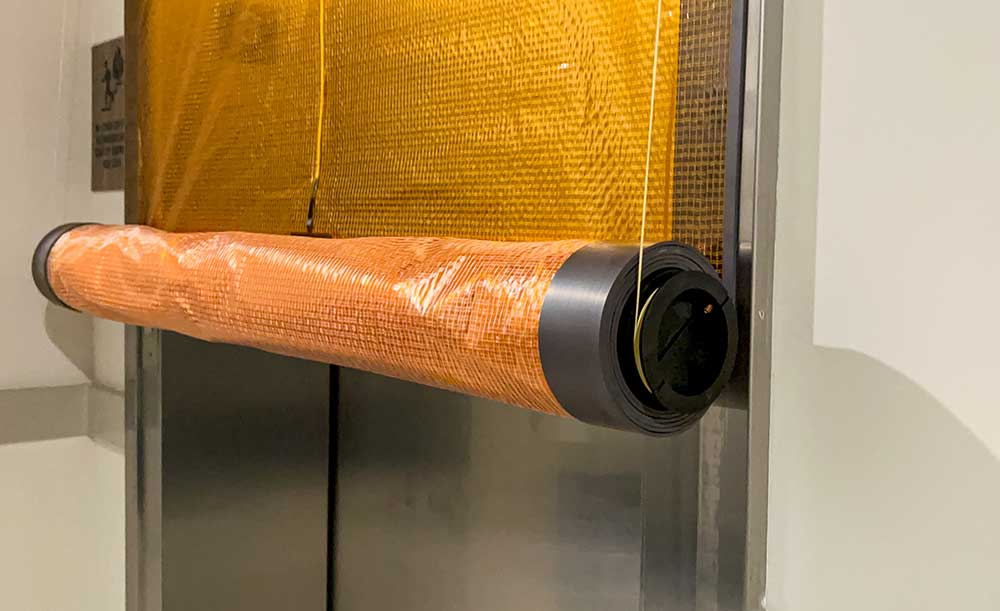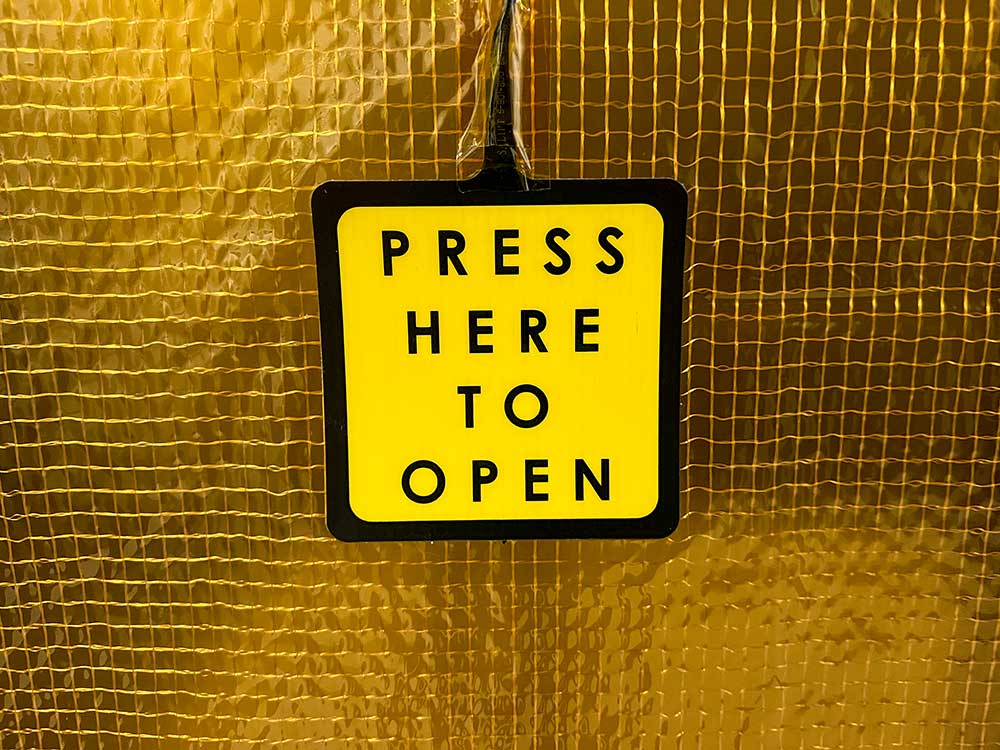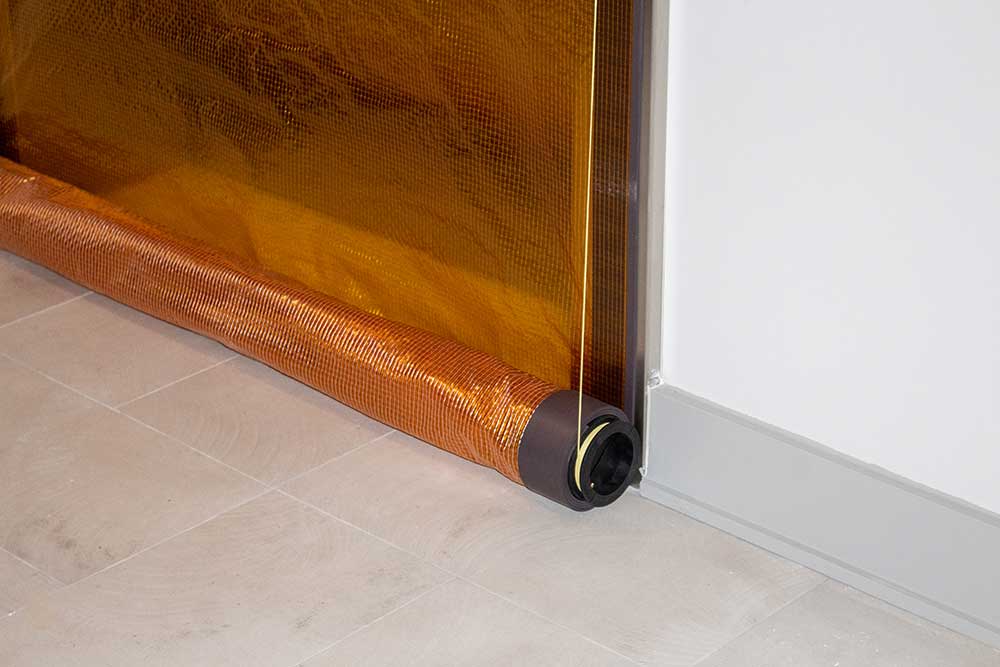 Check out the way the Smoke Guard System smoothly deploys in the video below.
Successfully complying with building code requirements and achieving the desired aesthetics, the Smoke Guard elevator curtain installation at The Fritz was a success.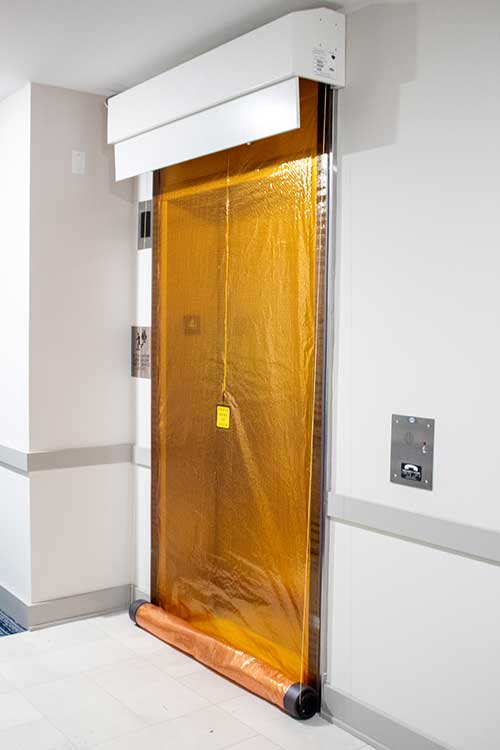 The Smoke Guard elevator smoke containment systems offer a variety of different models to maintain compliance with smoke protection at the elevator shaft and surrounding areas, including approved alternatives to NYC's elevator lobby requirement.
Contact ModernfoldStyles to learn more about our distributed products and installation process to find out if we could be an ideal fit for your residential, commercial, or retail space.
ARCHITECT:
Alliance Architecture
CONTRACTOR:
North Star Construction Management, Inc.
LOCATION:
The Fritz, 601 Lancaster Avenue, Berwyn, PA
PRODUCT:
(3) Smoke Guard M200 elevator units