Eye-Catching Space Management Solution at LEGOLAND
Welcome to the LEGOLAND® Discovery Center's entrance to the party rooms at the American Dream Mall in East Rutherford, NJ. Playful graphics engage pint-sized party goers and parents as they line up to enter the private event spaces.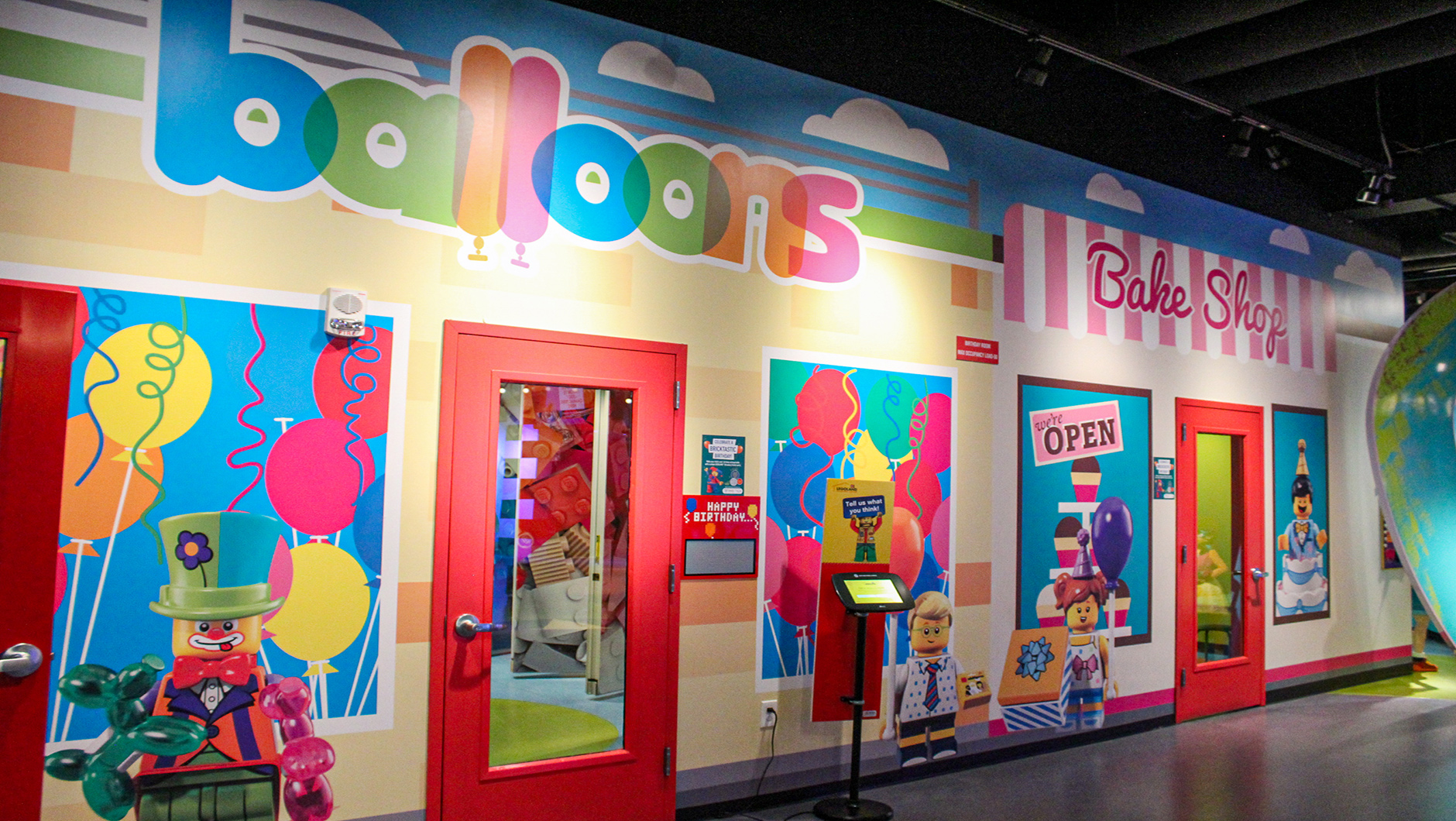 A highly organized, symmetrical room lined with long rows of tables equipped with boxes filled with LEGO blocks greet the guests. Colorful ceiling pods and hanging orbs play off the festive flooring. Guests are immediately immersed in a lively LEGO wonderland!
Zyscovich Architects specified a Modernfold Acousti-Seal Encore Paired Operable Panel movable wall for sight and sound separation. We've never seen a system quite like this one! With an infusion of bold, energetic graphics, this wall will surely surprise and delight guests. The oversized LEGO graphic remains on full display, like a giant piece of art, when the wall is stored in the pocket. The panels stack in an orderly fashion tucked neatly between the two entry doors.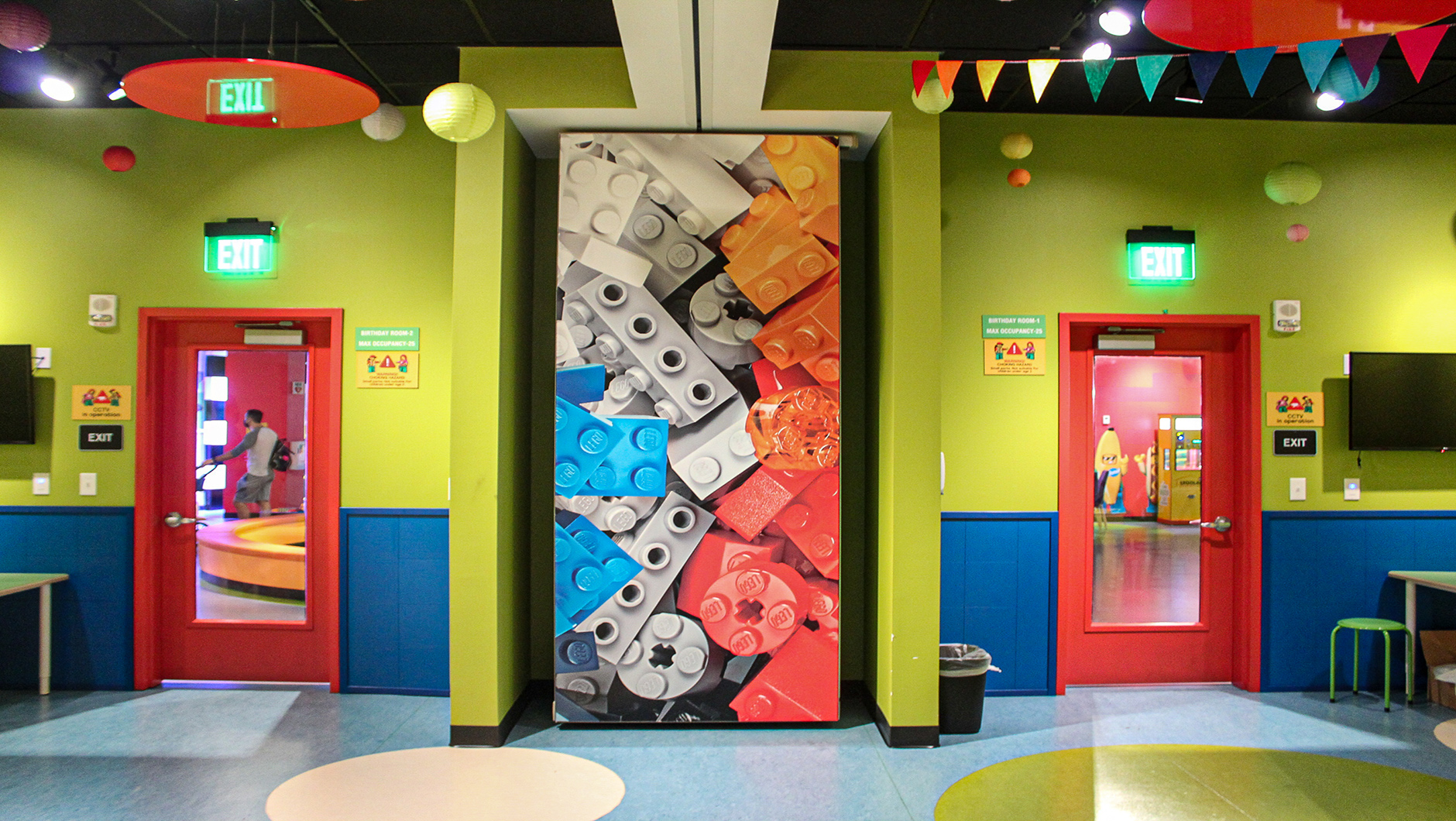 The movable wall sits directly in the center of the private event space, ready to divide when needed. One person can easily reconfigure the space as the panels move smoothly in a straight line. This benefits operations when the staff is busy preparing for the next round of eager partygoers.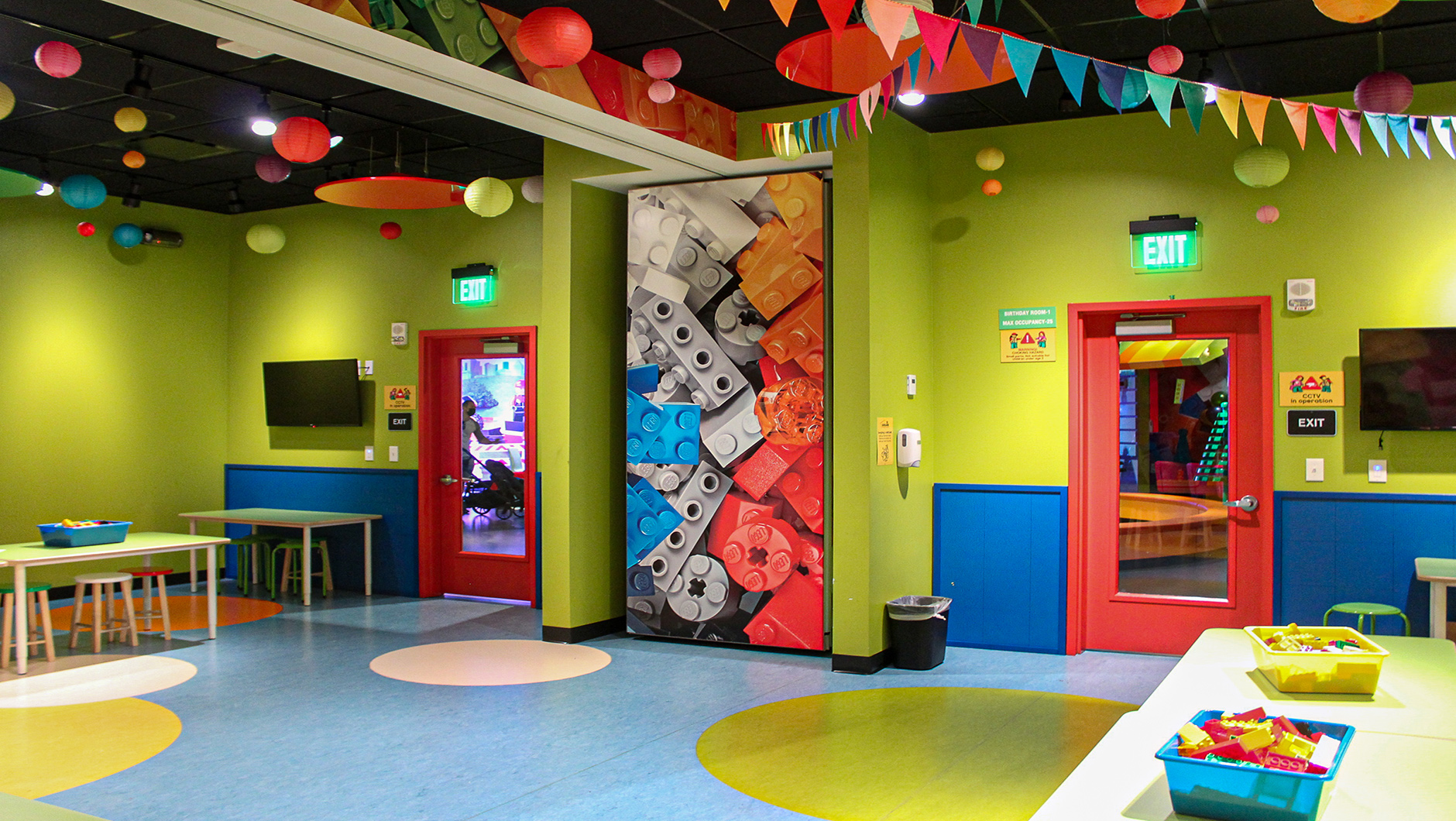 Vibrant color-infused, jaw-dropping graphics are applied to each side of the panels. The movable wall system plays off the massive fixed wall of giant LEGO blocks at the far end of the space.
With the wall moved into position, two immersive private party rooms are created. Partygoers are surrounded by a kaleidoscope of oversized building blocks, to fuel their imagination and engage their senses, as work begins on their own LEGO creations.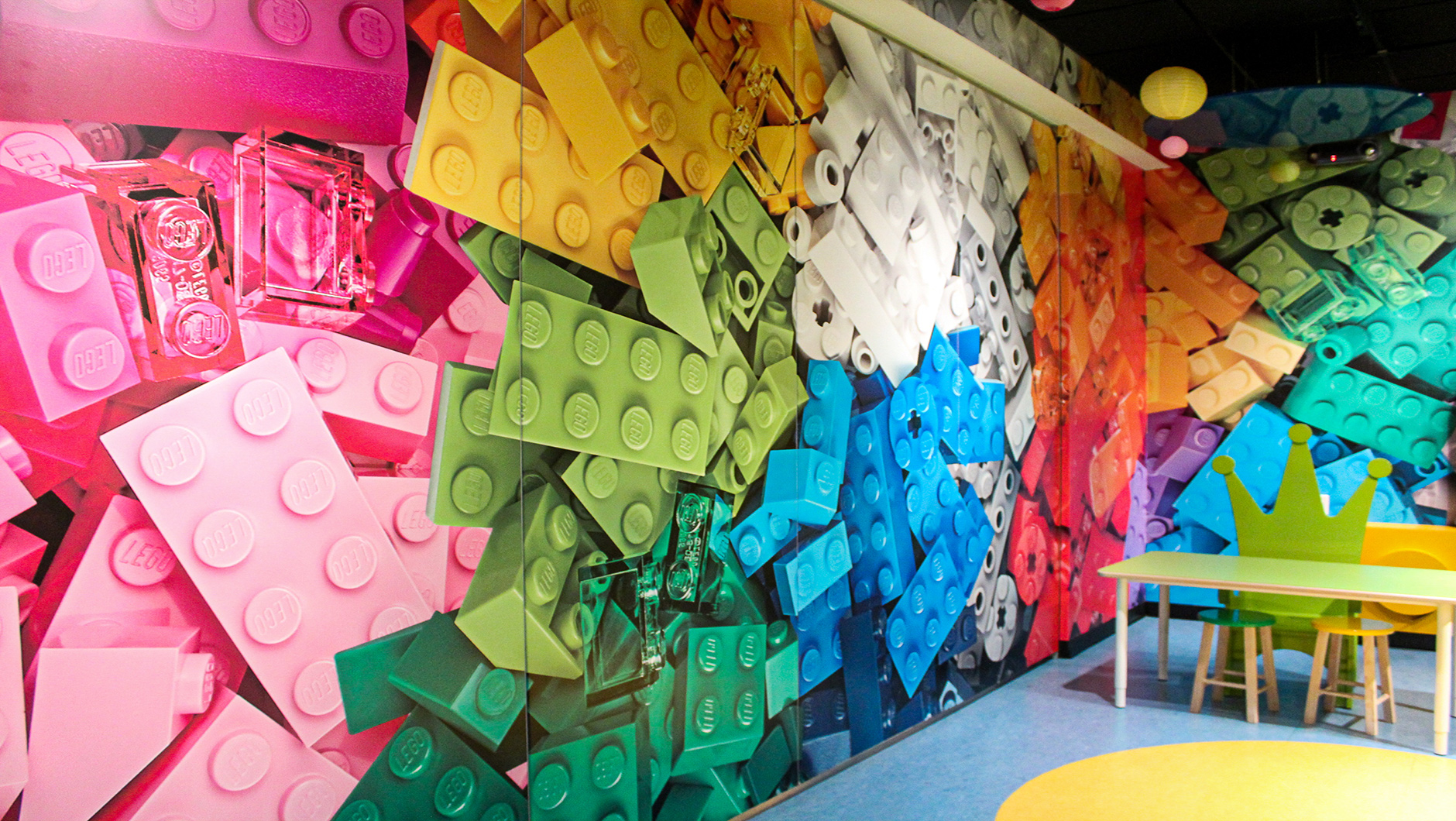 Modernfold's all steel, high performance #17 Smart Track® suspension system offers years of reliable operation.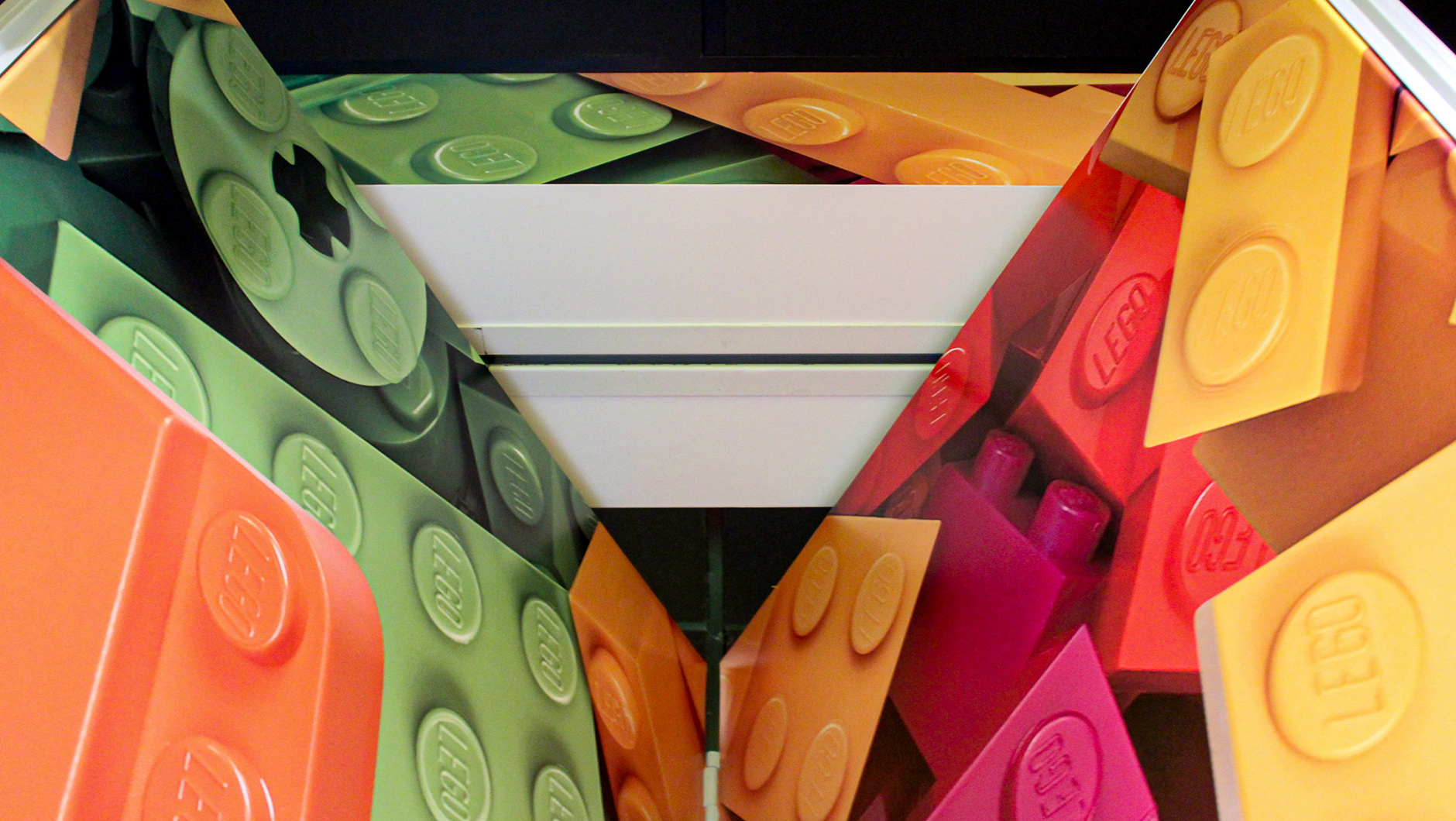 Top and bottom seals help control sound between the spaces and keep each party private. This laboratory tested Modernfold Acousti-Seal Encore Paired Operable Panel movable wall offers 52 STC.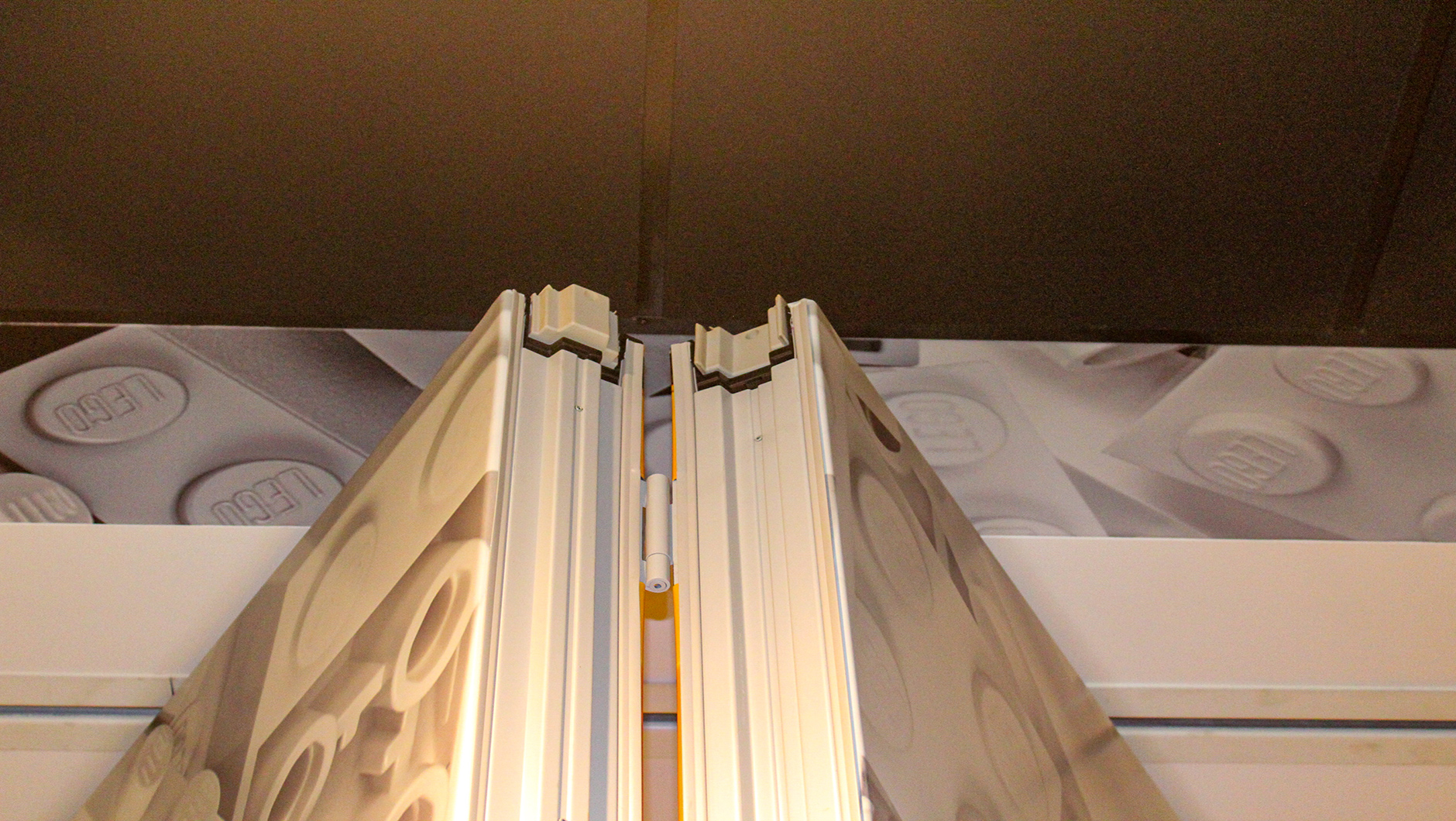 Paired panels allow for quick reconfiguration of the space during set-up and breakdown.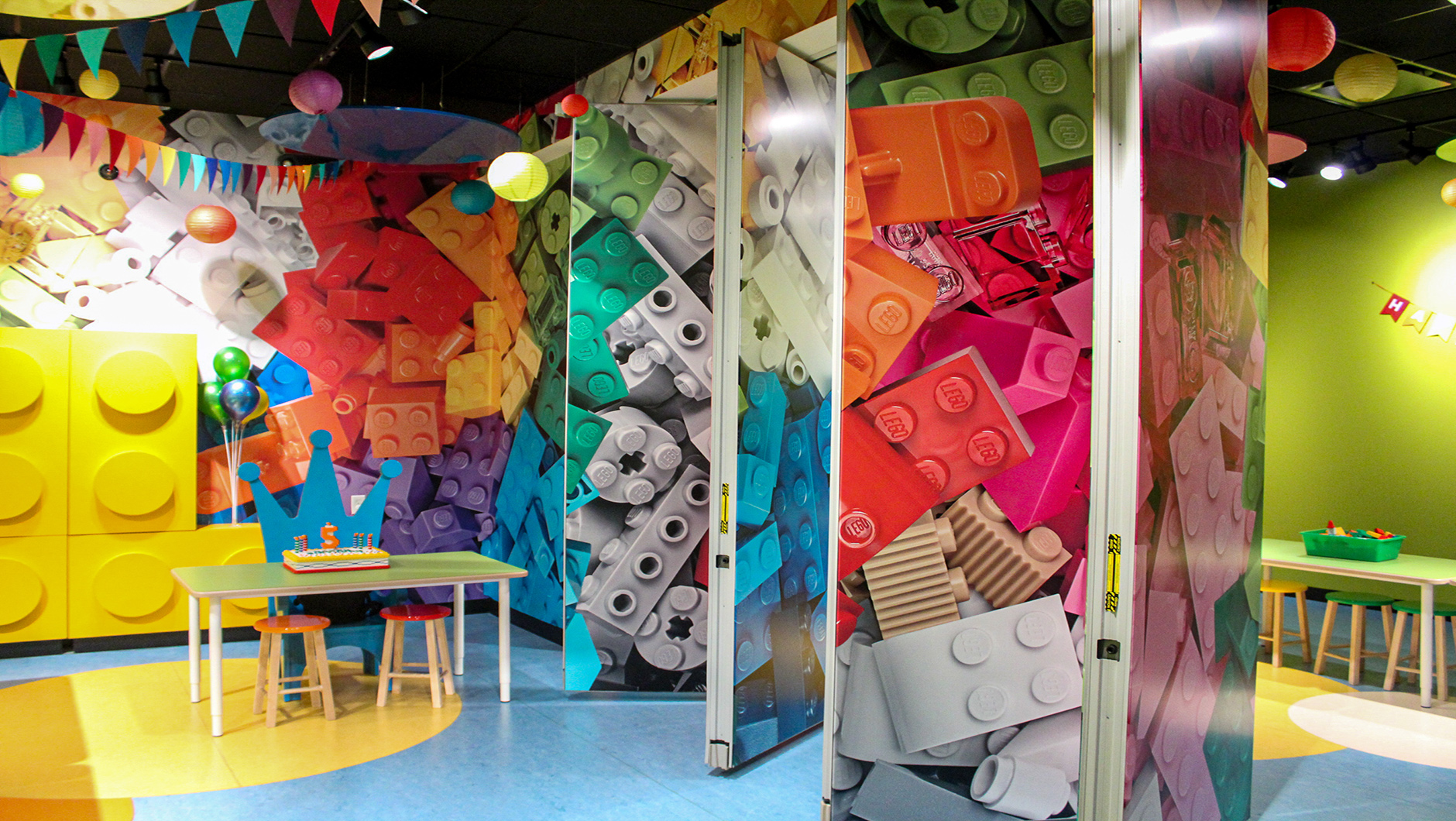 The 4" thick panels are highly durable and their surface is easily cleanable. Frames are constructed of roll form and welded 14/16 gage steel and designed to hold up to constant use.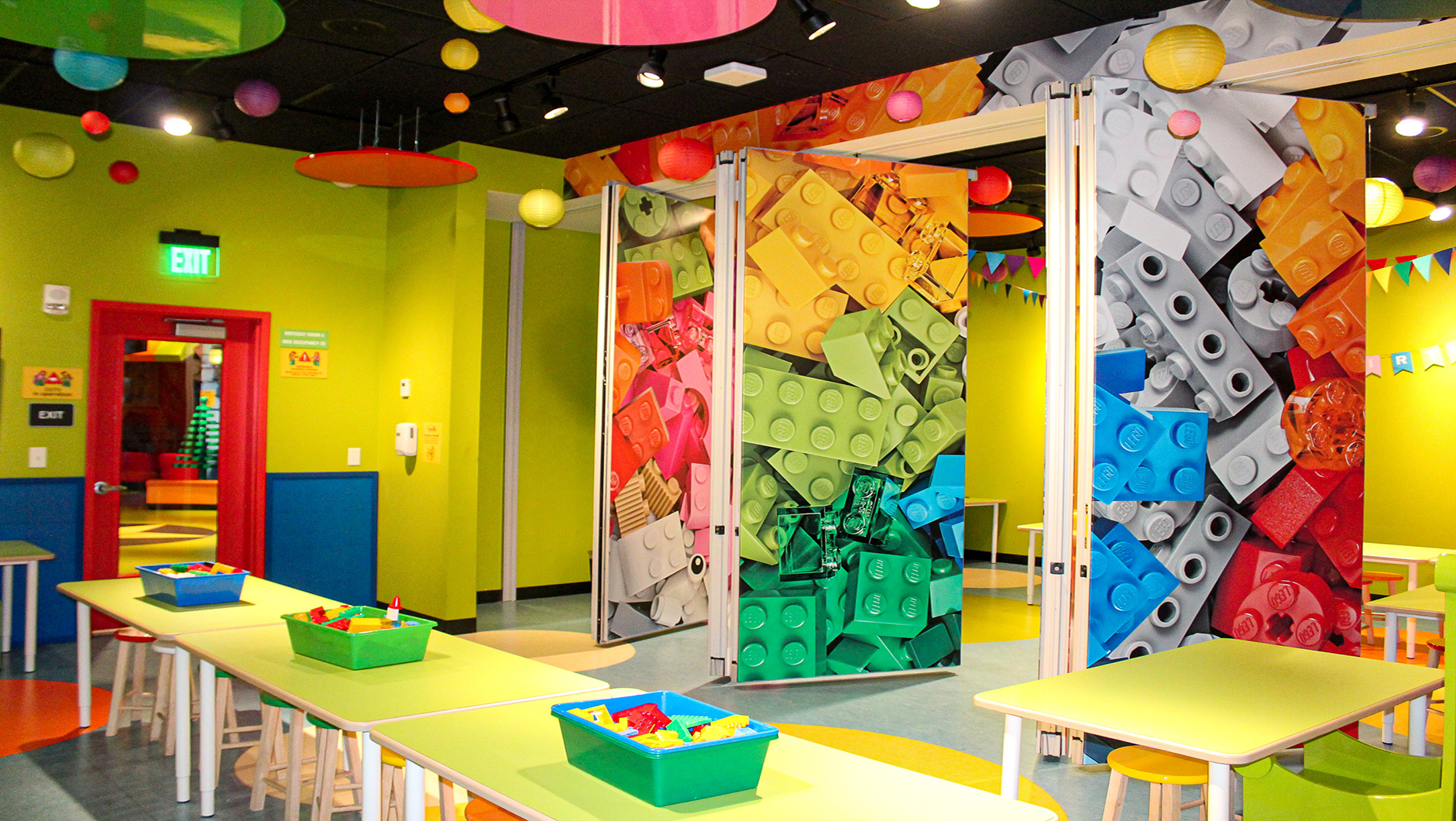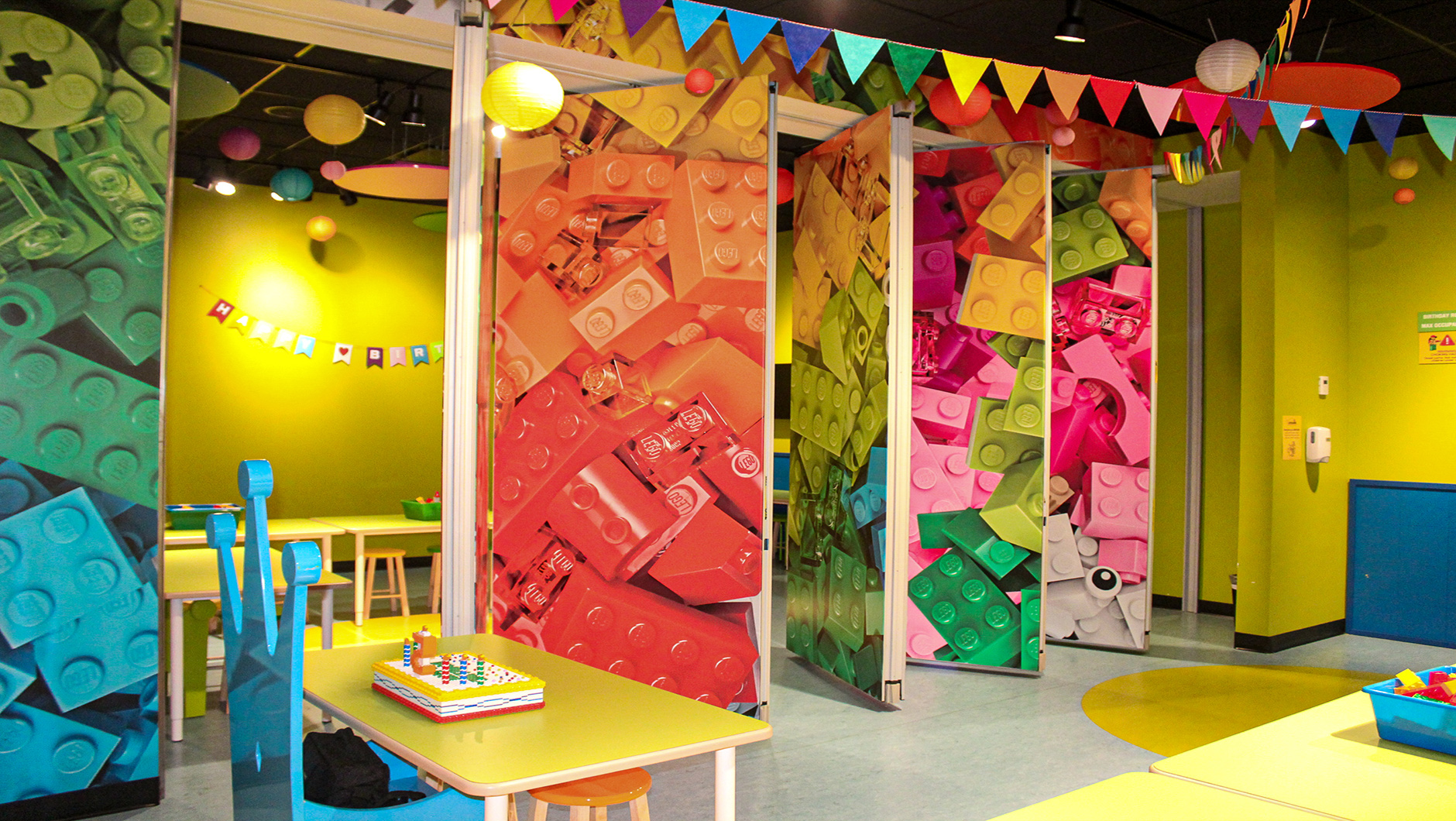 This project beautifully demonstrates how highly customizable a movable wall system can be. Movable walls add flexibility and offer the ability to transform a space based on number of attendees. Profits are maximized when space is utilized to its fullest potential. It was a pleasure working with Zyscovich Architects and Kovic International Contractors, Inc. to bring this unique flexible space to LEGOLAND.
If you like what you see, schedule a tour to operate the Modernfold Encore movable wall in our Bergen County, NJ showroom. Our wall does not have cool graphics, but what it lacks in color, it makes up for in STC. Interact with our industry leading, laboratory tested, 56 STC Encore in person. We'd be happy to also demonstrate the wall's acoustic properties in our acoustic design lab.
Contact us for details!
ARCHITECT:
Zyscovich Architects
GENERAL CONTRACTOR:
Kovic International Contractors, Inc.
PRODUCT / COMPONENTS:
Modernfold Acousti-Seal Encore Paired Operable Panel