Hospital's Prescription for Future-Proof Design is Flexibility
LIJ Valley Stream Hospital's recent renovation of the Shankman Auditorium transformed an otherwise ordinary space into a highly flexible environment. The site of events, meetings and the hospital's annual blood drive, the auditorium is a busy hub of diverse activity.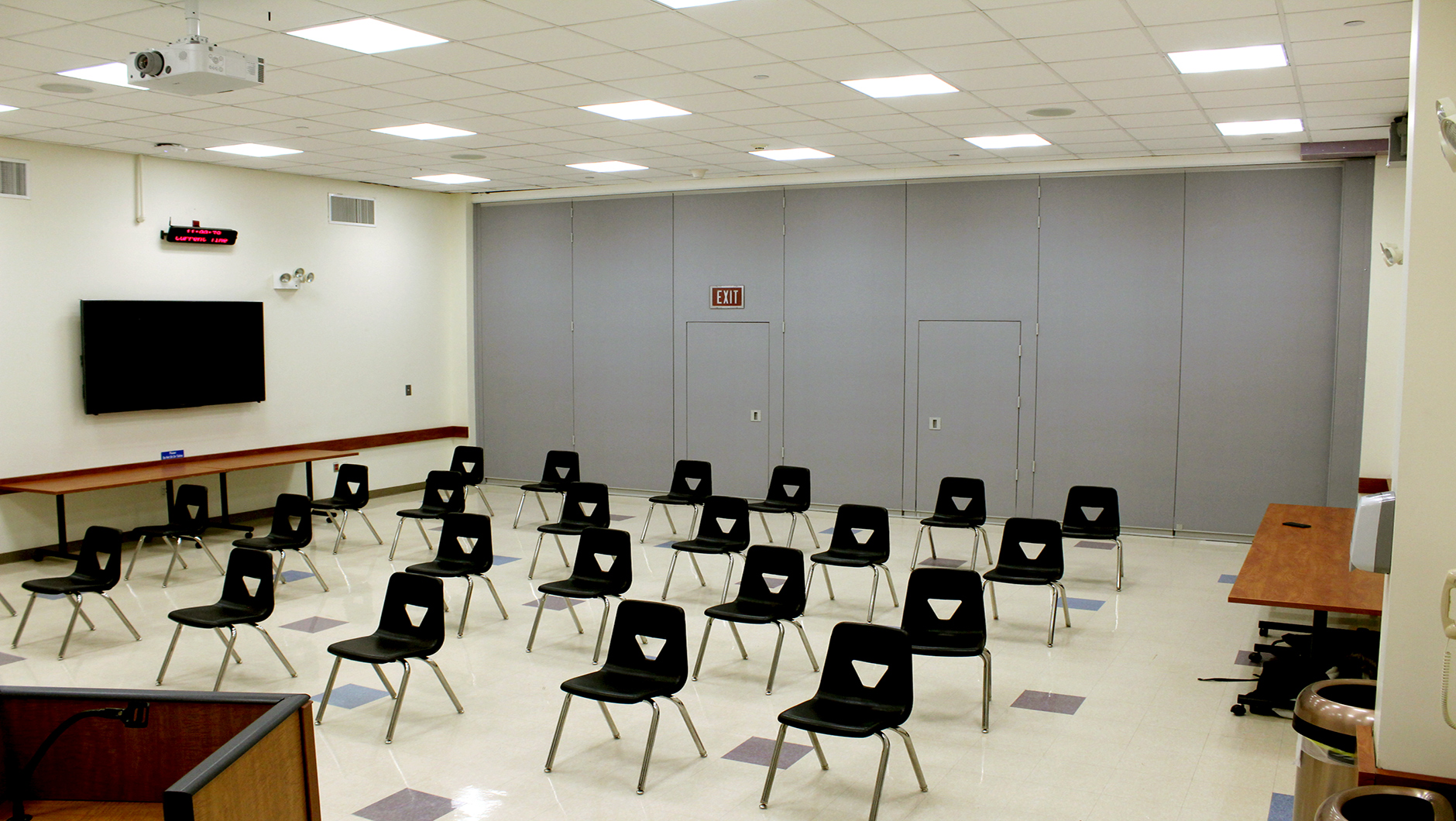 The hospital needed to replace an existing manual wall with a turn-key installation to effectively divide the auditorium. ModernfoldStyles, Inc. performed the demolition, installation of the new track, ceiling repair, hired and directed the electrician. The space management solution chosen was the Modernfold Acousti-Seal Legacy continuously hinged electric operable partition. In a standard vinyl finish, the 29'-0"W x 12'-4"H wall system includes: 2 push button stations, 2 pass doors with closers, exit signs, and one-way viewers. To help keep conversations and activity from disturbing the adjoining space, the panels provide 50 STC acoustical sound control.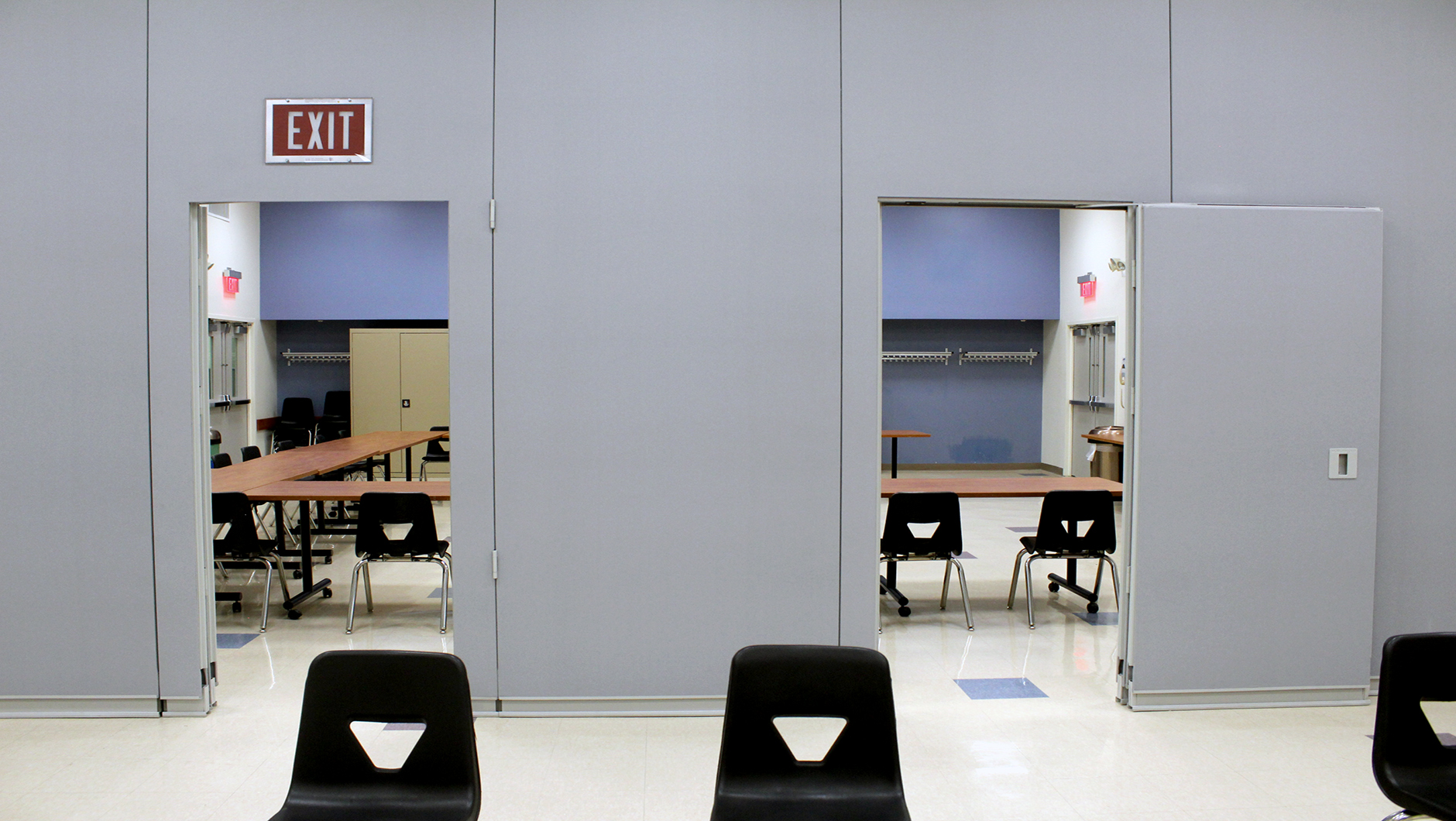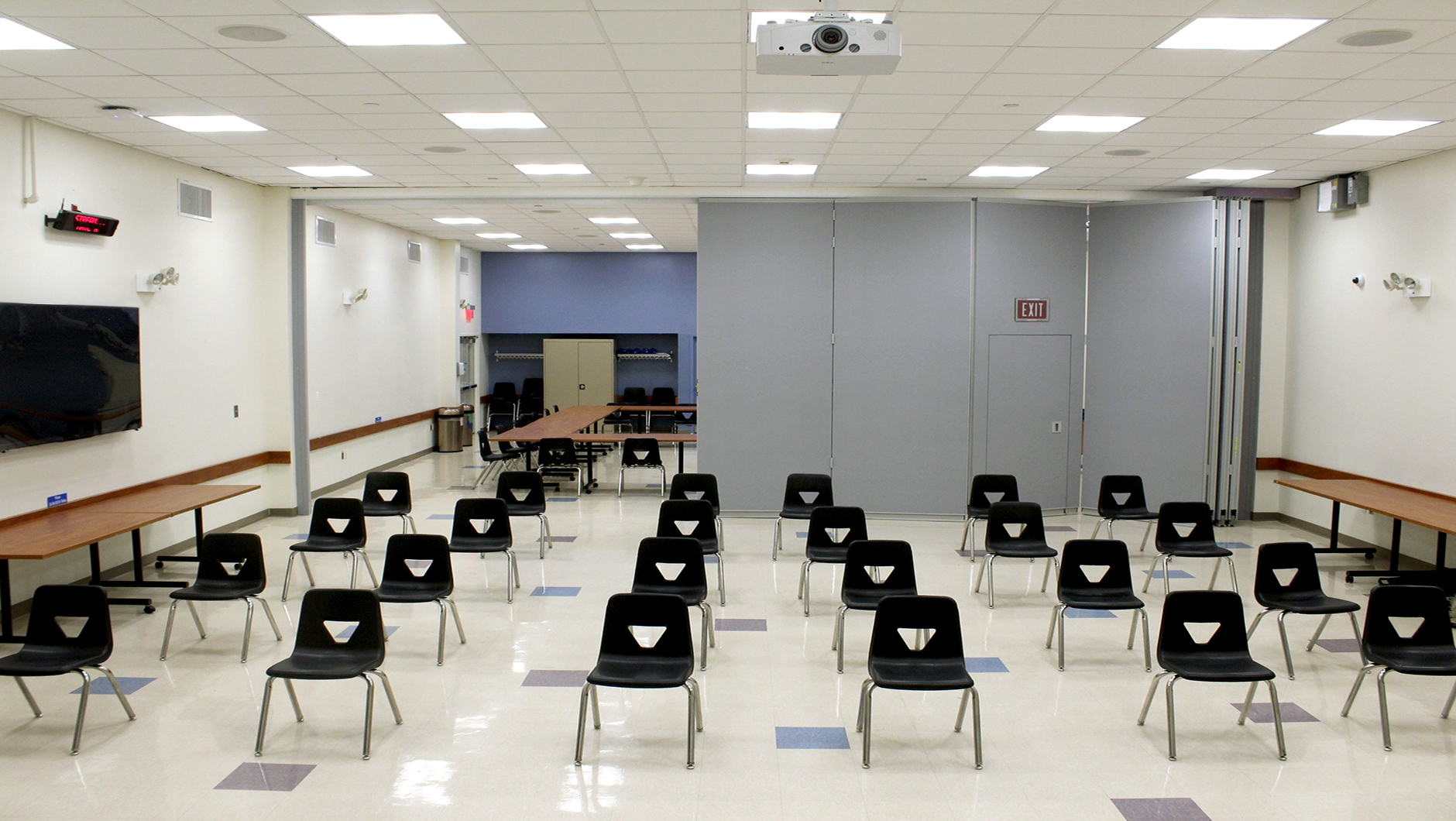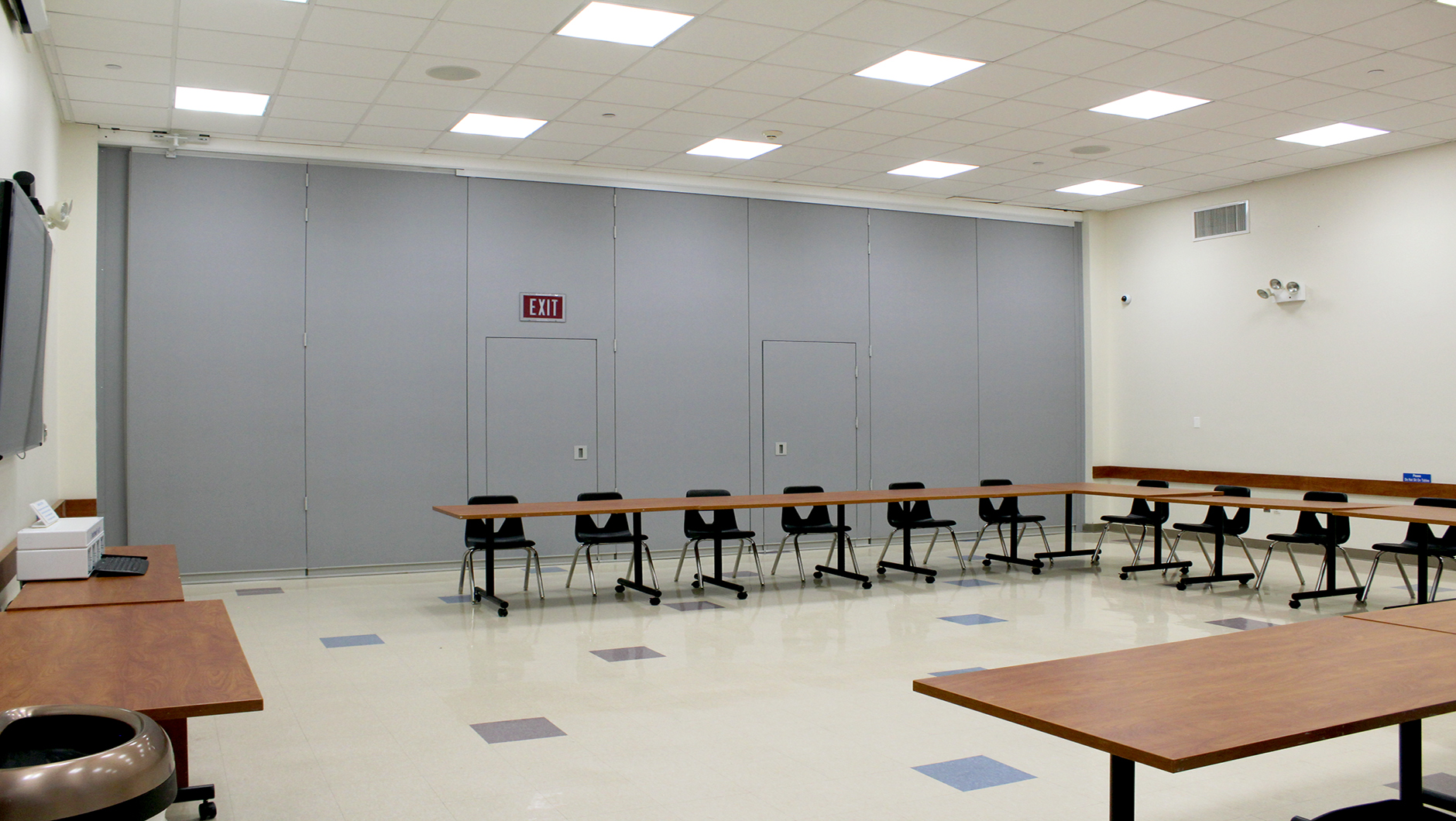 Key benefits of an electric operable partition:
• System maximizes existing space by adding flexibility and separation
• Electrically operated, the continuously hinged panels extend as a complete unit
• Two key operation provides integrated safety
• Top and bottom seals help improve acoustical properties of the panels
• To save space, the unit stacks neatly to one side when wall is not in use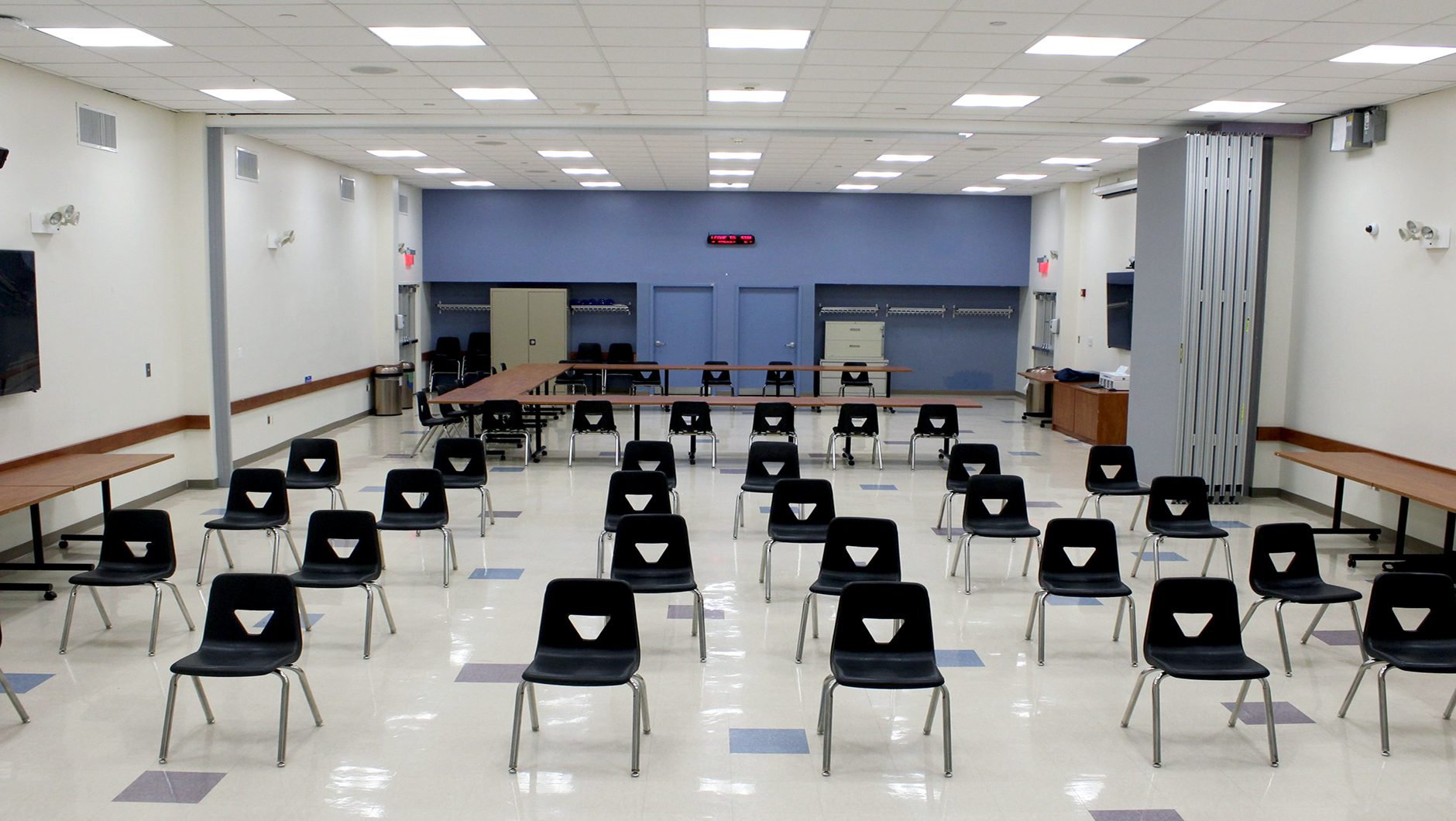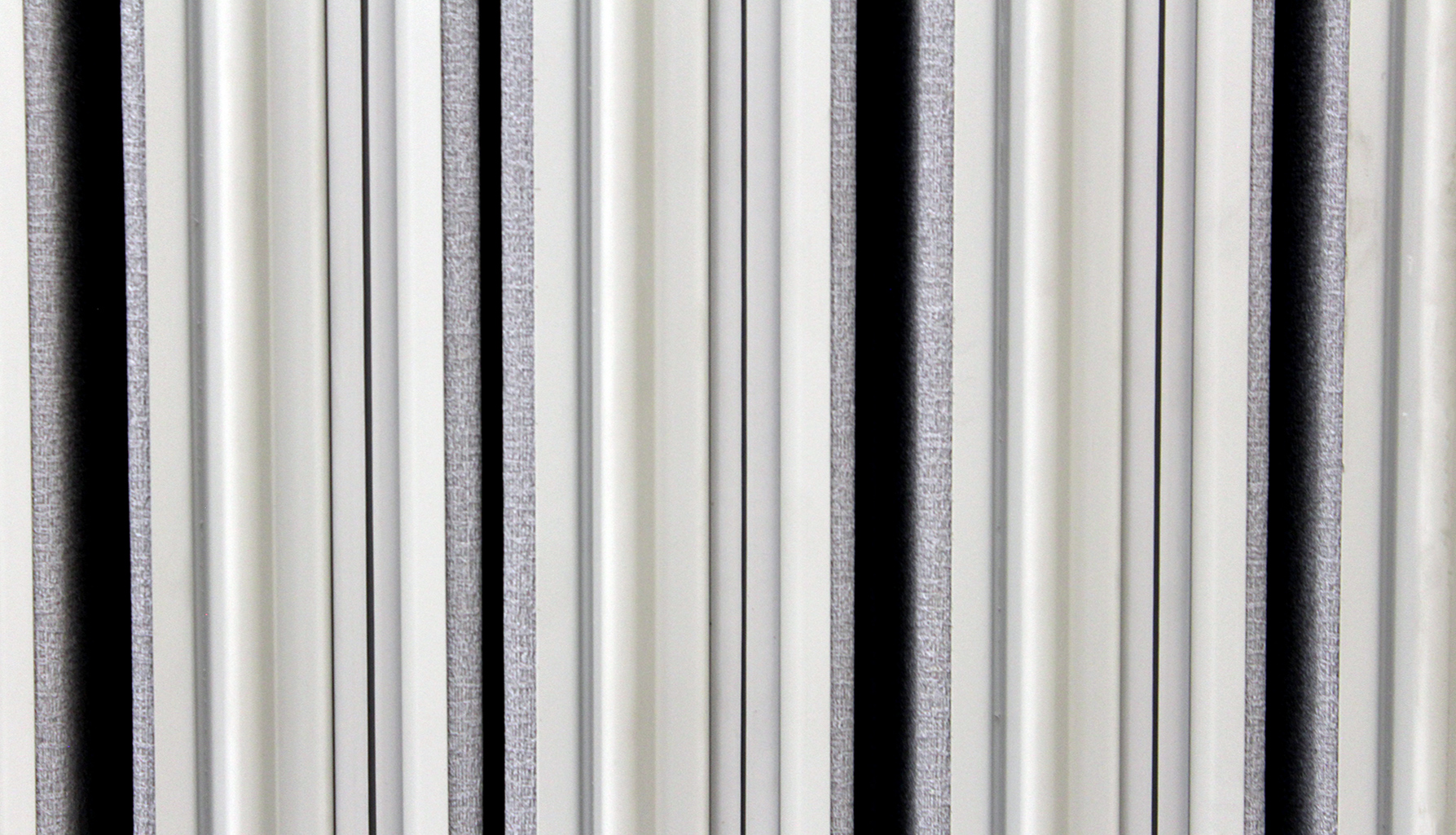 This Modernfold automatic wall system is a real time saver, as the panels do not need to be manually moved into place every time the space needs to be reconfigured. With the push of a button, space transforms! The system's two push button stations can be wiped down and sanitized to protect the staff from germs. Vincon Electric Co. worked with the hospital to wire the two push button control stations in series located on opposite sides of the partition.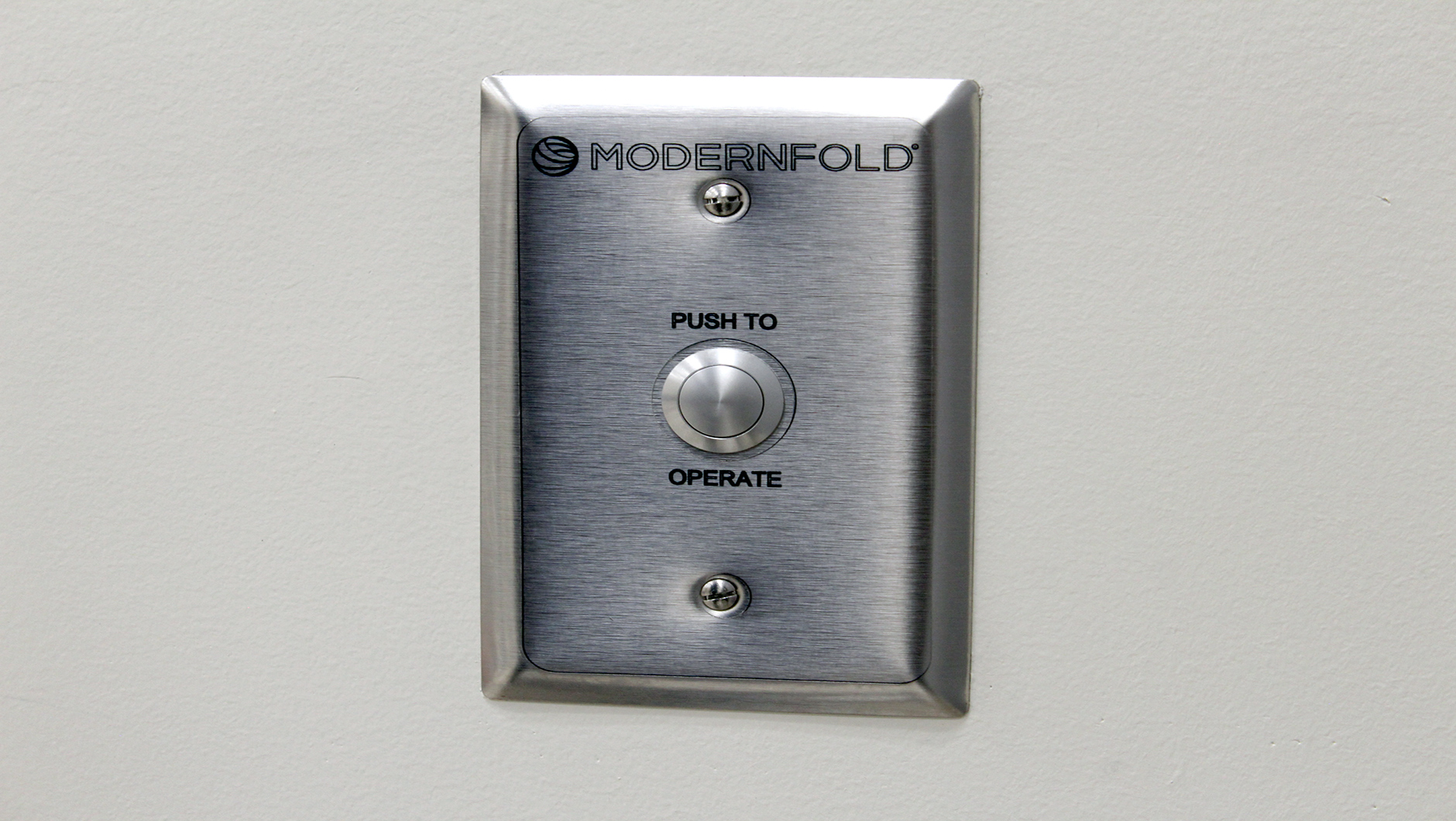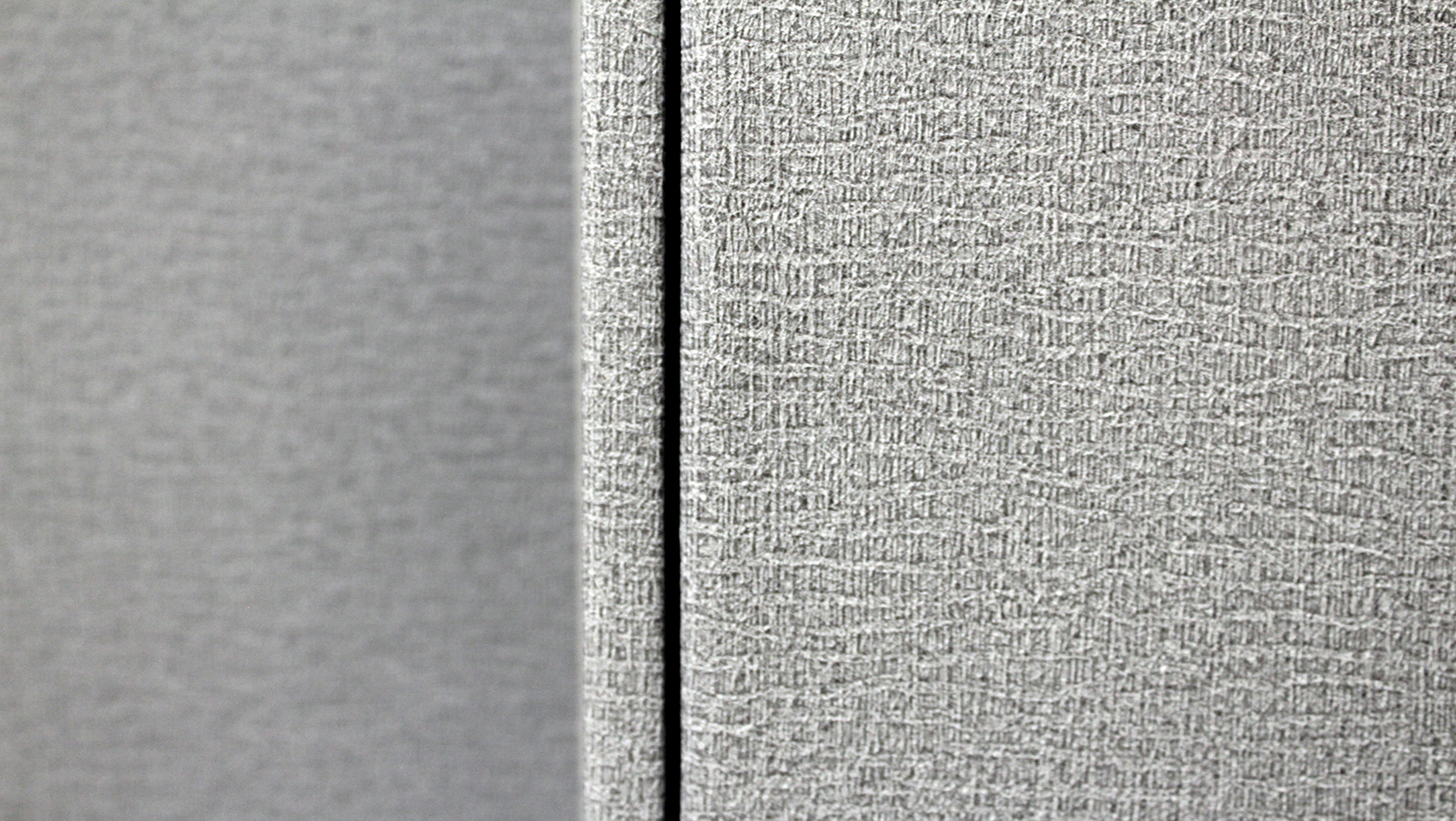 The Modernfold Acousti-Seal's panels are equipped with fixed top and floating bottom seals which provide continuous floor contact. The seals help with sound control and may help to further prevent the spread of germs between the two rooms when the wall system is activated and in place.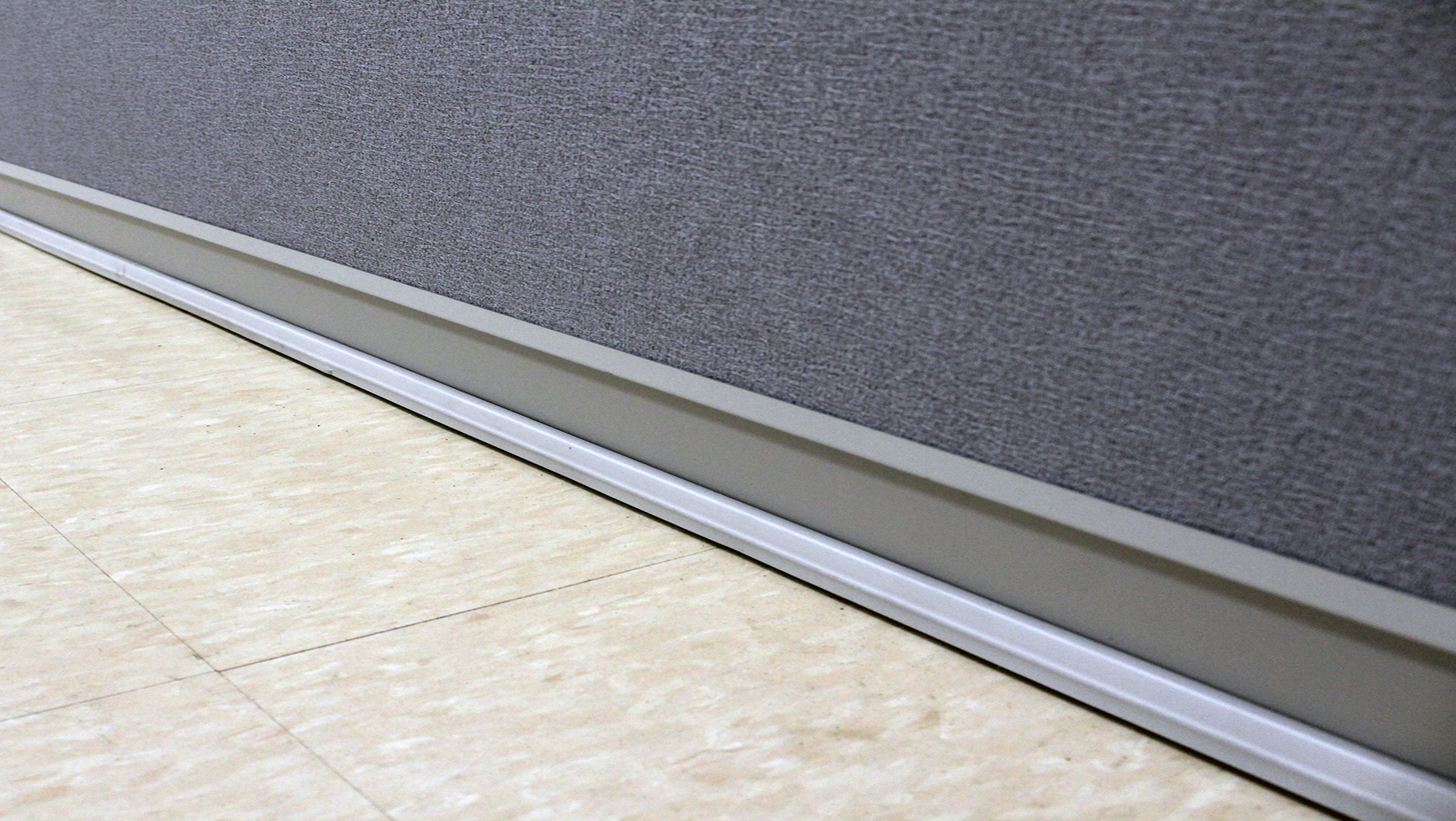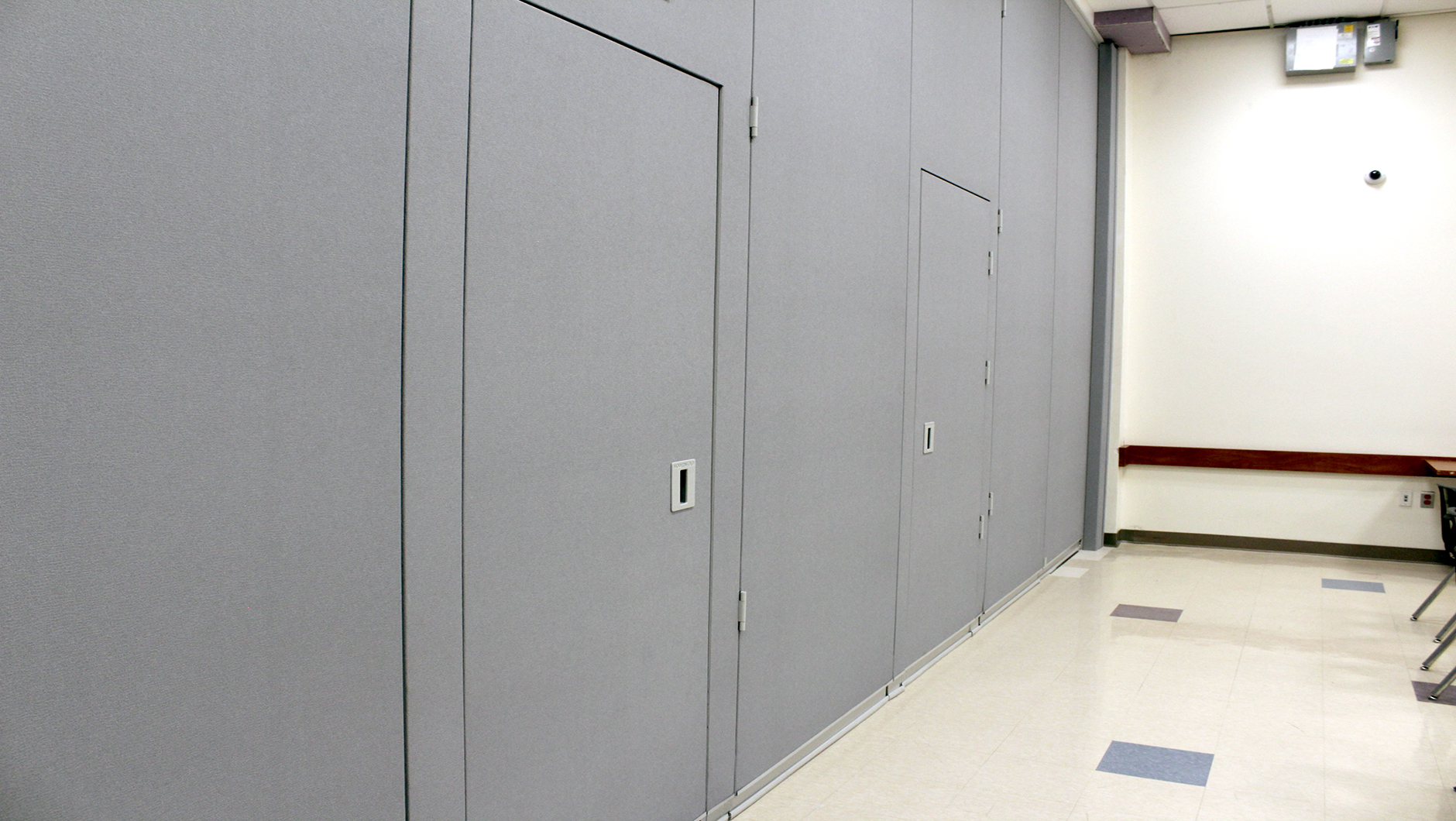 With the current climate of social distancing, practicing good hygiene, and cleanliness top of mind, space management solutions, like electric wall systems, benefit the building's inhabitants by adding the ability to safely adapt space to the staff's ever-changing needs.
ELECTRICIAN:
Vincon Electric Co.

PRODUCT :
Modernfold Acousti-Seal Legacy
Continuously Hinged Electric Operable Partition