LUCY Outreach's Forever Home is Transformed with Donation Project
Located in the heart of Camden County is LUCY Outreach, a nonprofit organization that provides multilingual and culturally responsive out-of-school-time programs for youth and their families. Standing for "Lifting Up Camden's Youth," the youth development center empowers youth on their journeys to become leaders by providing programs that support their education, social, emotional and physical growth. LUCY's five core values (Respect, Resilience, Safety, Empowerment, and Inclusivity) provide guidance to the organization and the youth as they work together to strengthen their community.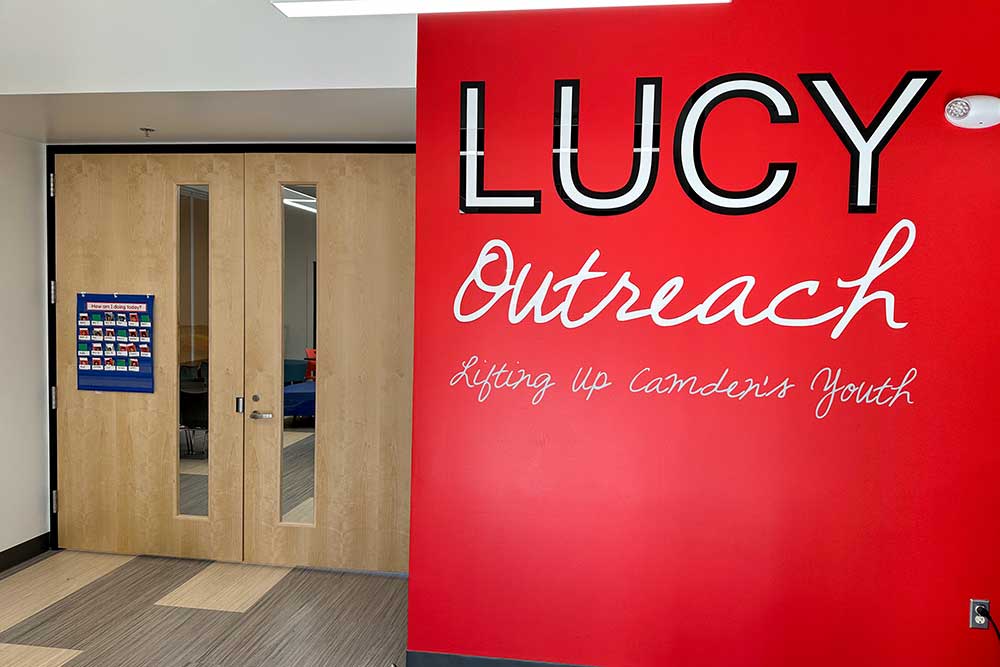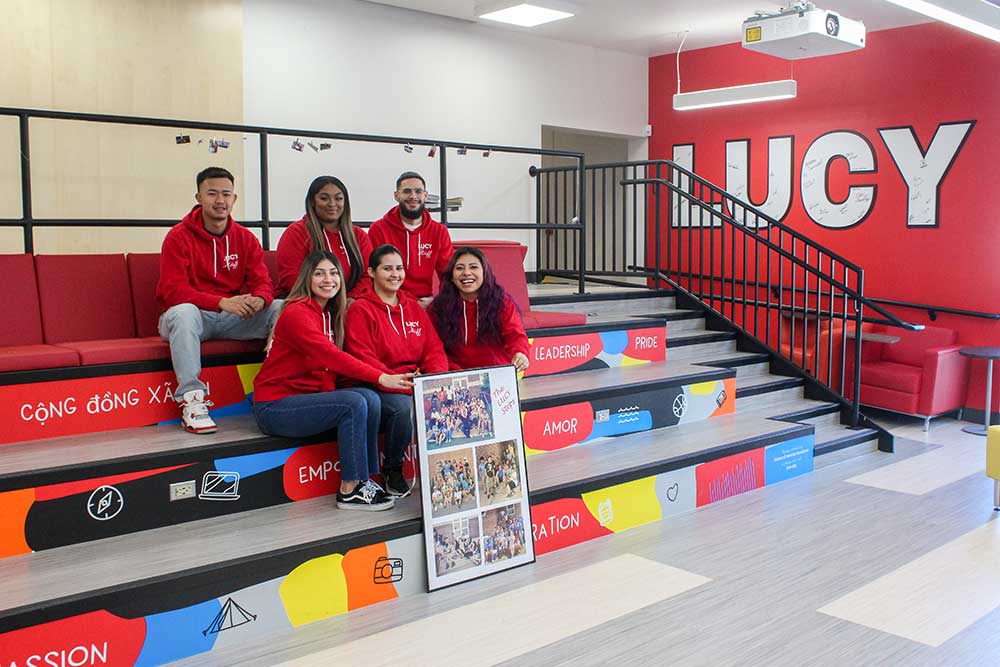 LUCY recognizes that youth's homes, families, friends, schools, and communities are critical systems that interact to shape who a young person will become in the future. Through a trauma-informed and responsive approach that takes the whole person into account, LUCY encourages youth to form healthy relationships, make thoughtful decisions, and ultimately become compassionate and socially responsible adults who make a positive impact on their communities.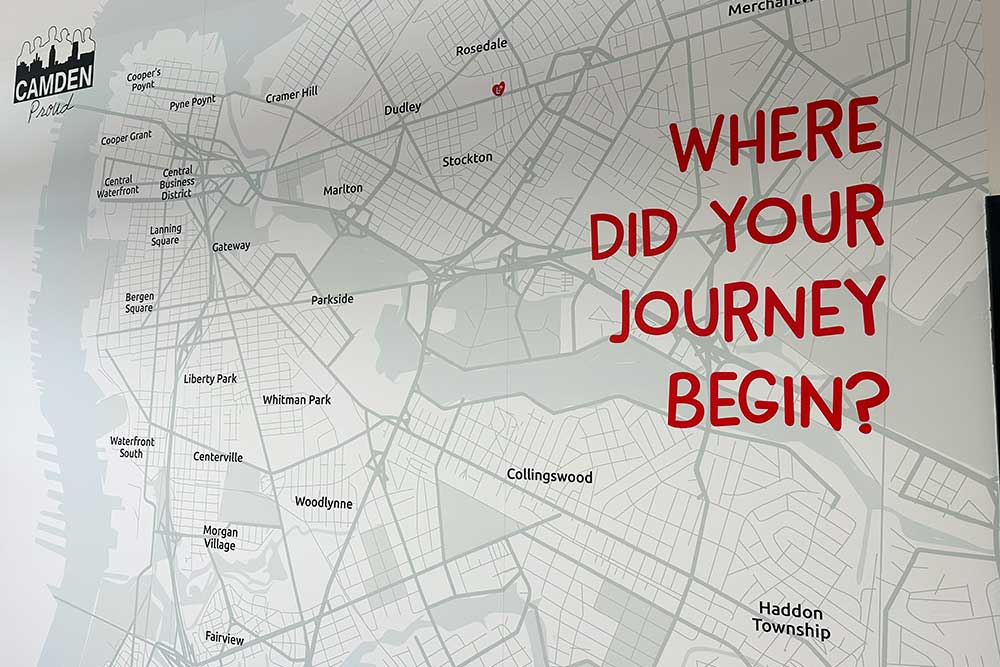 LUCY prides itself on being a safe space for people of various cultures and backgrounds, where everyone can feel welcome to embrace their roots and feel comfortable being who they are. The nonprofit organization proudly displays the flags of all the countries of origin of their youth and families, next to the "welcome steps", which pay homage to the organization's beginnings as a youth group meeting on the steps on the campus of St. Joseph's Pro-Cathedral down the road from their center. On these steps, the organization has included symbols that represent LUCY activities, along with important words (in the three languages spoken by staff and youth) that define their values. In addition, LUCY is the primary LGBTQ+ youth center in the county and is a resource for queer-identifying youth and their families.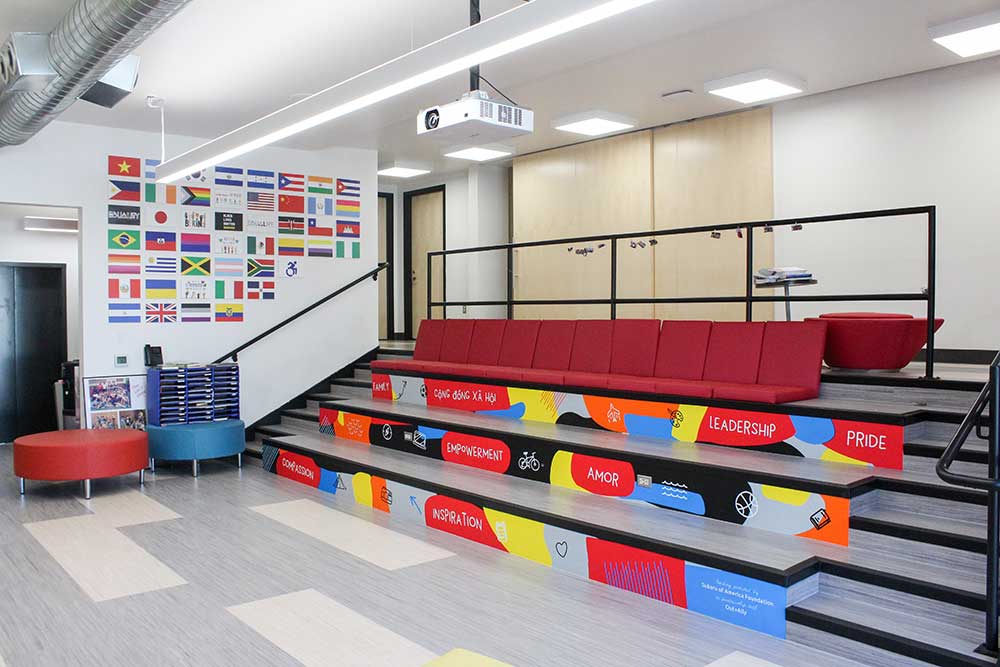 In April 2016, LUCY undertook a dramatic restructuring and transitioned into a New Jersey nonprofit corporation. Since then, LUCY has expanded significantly, helping hundreds of individuals and providing countless opportunities and resources to support youth's future endeavors.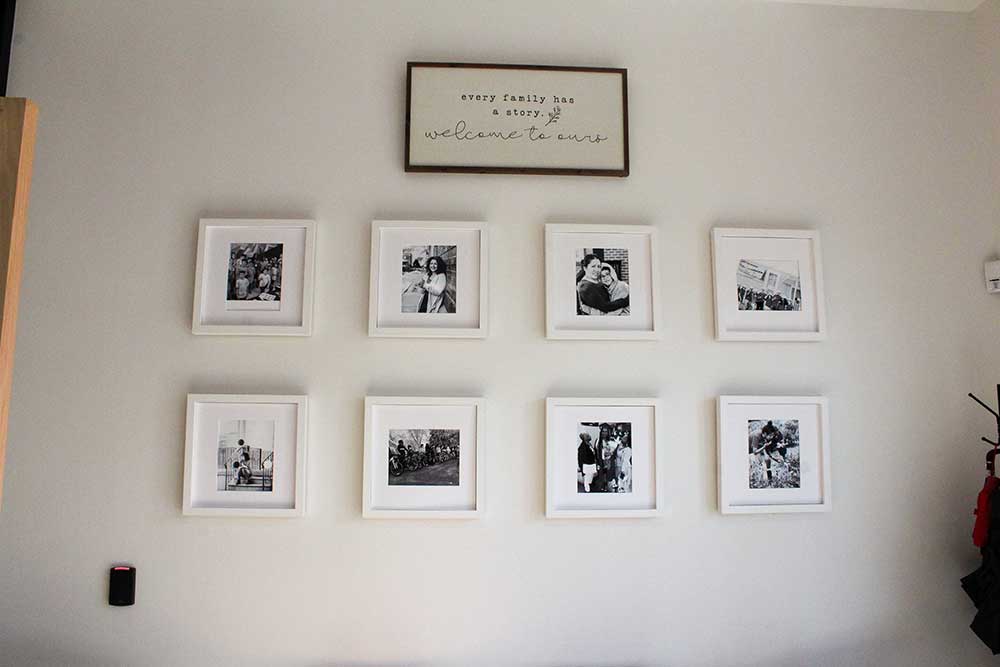 In 2018, LUCY purchased a 1-acre property at 3201 Federal Street. Due to its exponential growth, LUCY completed the contribution of a large addition to the existing building, adding a 10,000-square-foot youth center onto the original structure.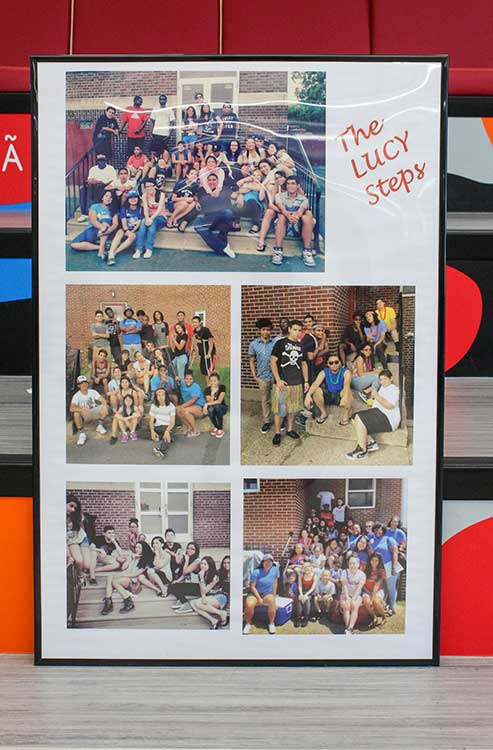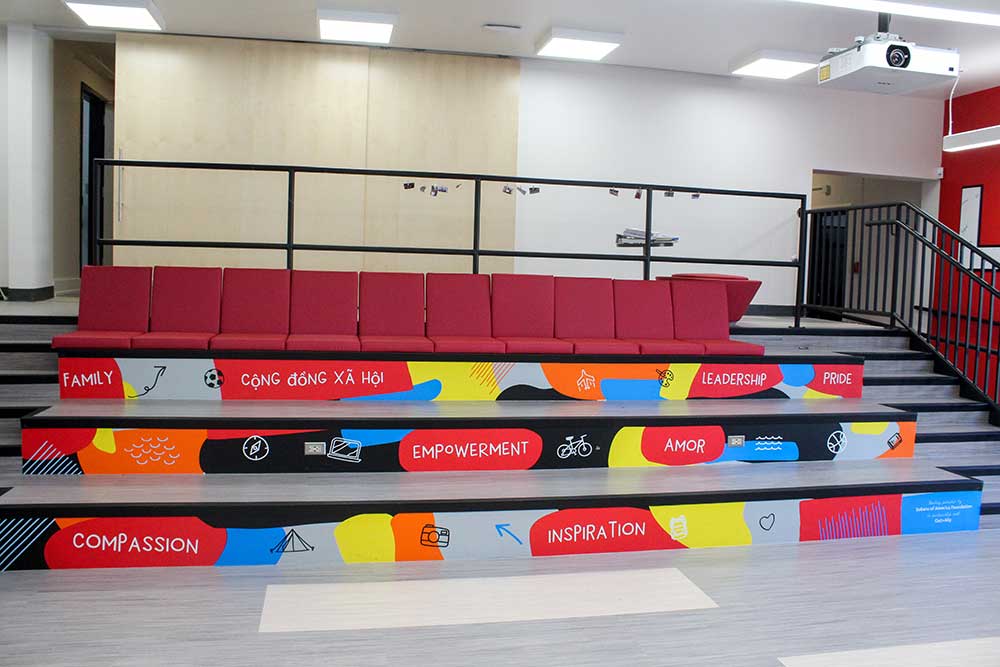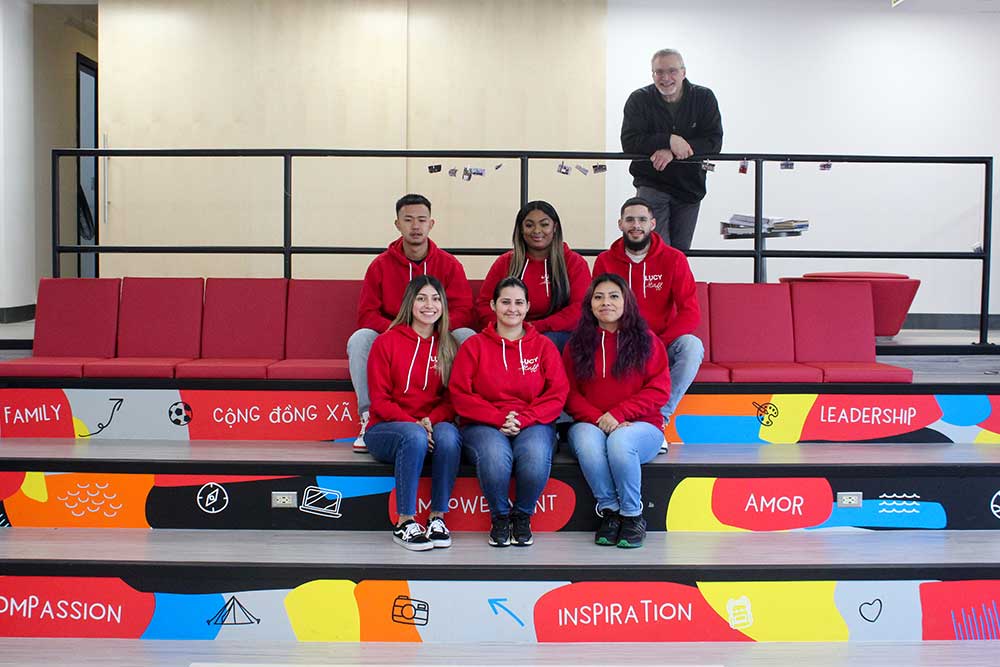 Architect Gregory La Vardera with LUCY Outreach's volunteers
When planning the construction of the new youth center, the organization wanted to be sure it was optimized to cater to youths of all ages. Therefore, Kristin Prinn, Executive Director & Founder who spearheaded the organization's relocation, connected with architect Gregory La Vardera. Gregory recommended Modernfold, Inc., the products' manufacturer, and ModernfoldStyles, Inc., the distributor, to the center's founder, and from there, a mutually beneficial collaboration began, paired with the support of contractor J.H. Williams Enterprises, Inc.
Kristin Prinn, Executive Director & Founder of LUCY Outreach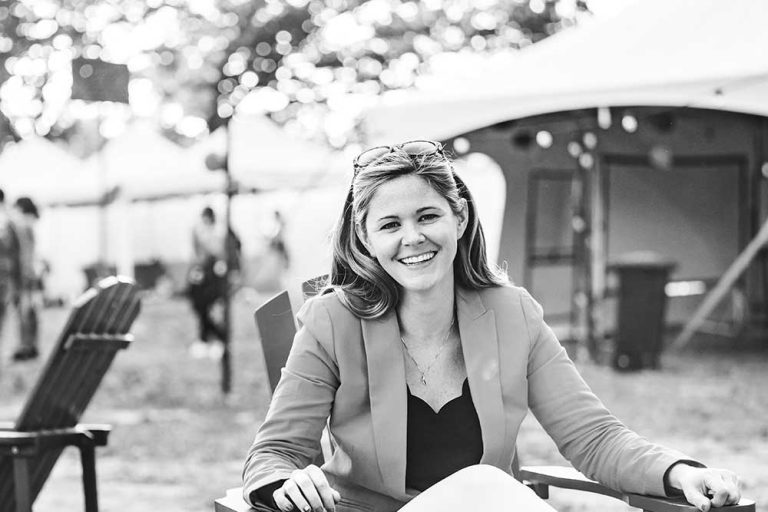 After Greg connected LUCY with both Modernfold, Inc. and us — ModernfoldStyles, Inc., their distributor in New York, New Jersey, and the greater Philadelphia area — we were all considerably impressed with the nonprofit organization's notable efforts in bringing progressive ideas to the community and supporting our future generations. Subsequently, a decision was made to donate two Modernfold Acousti-Seal Premier single panel partitions to help support LUCY's noble mission and efforts to positively impact society.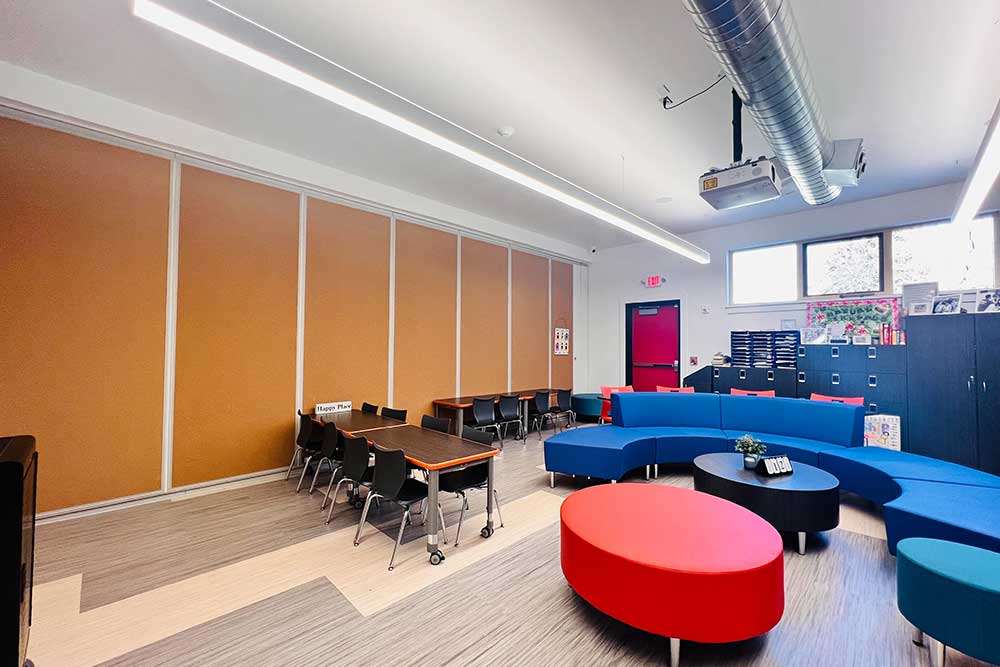 These single panel movable systems offer significant versatility and adaptability, providing the perfect solution for LUCY Outreach's needs. The organization's goal was to divide their space into three rooms based on age, maturity, and program, so each group had a safe and developmentally-appropriate designated area to work, play, learn, or grow.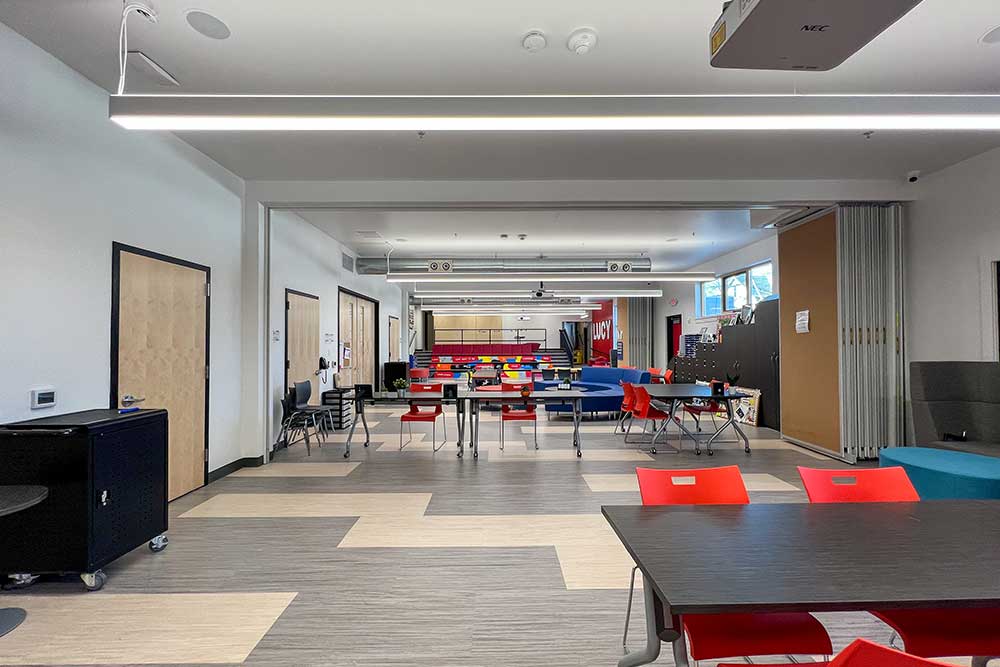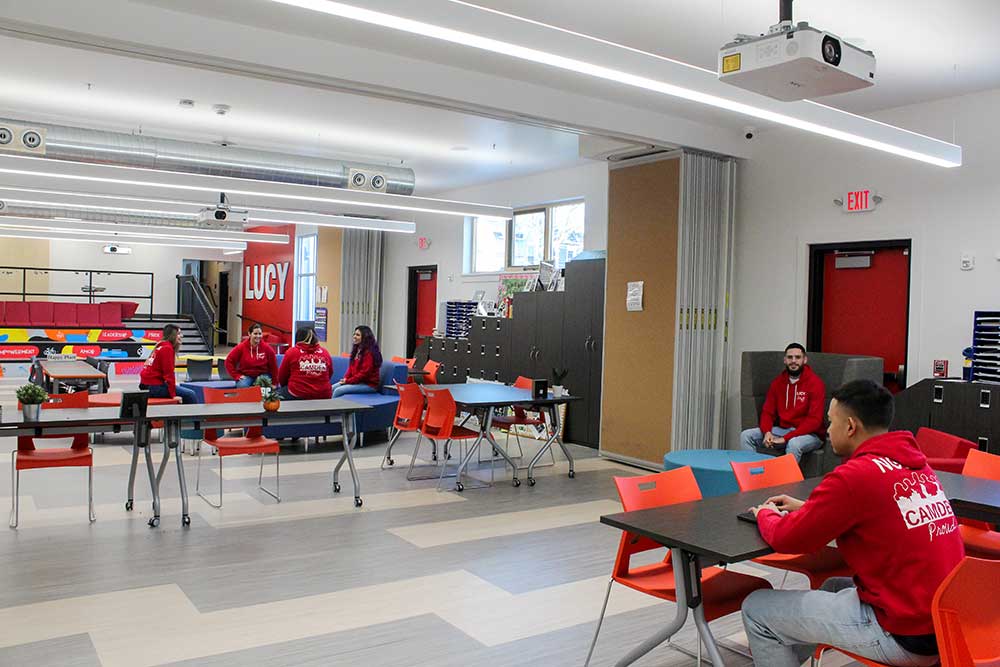 With Modernfold Acousti-Seal single panel systems, LUCY could achieve the multiple room setup they wanted while maintaining an impressive 50 STC to ensure the adjacent rooms did not affect each other while programs were in session.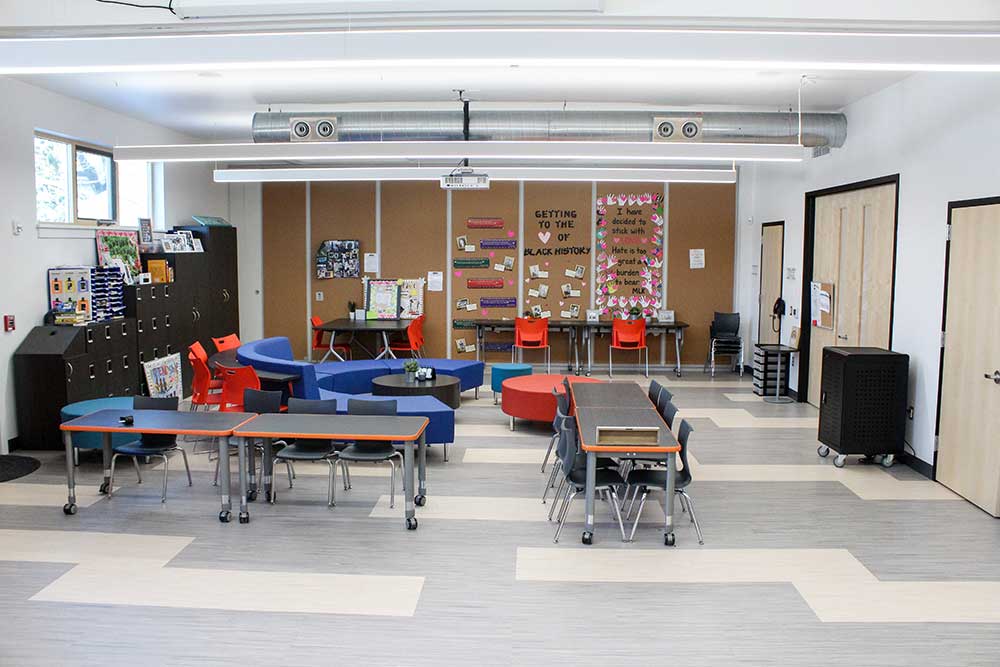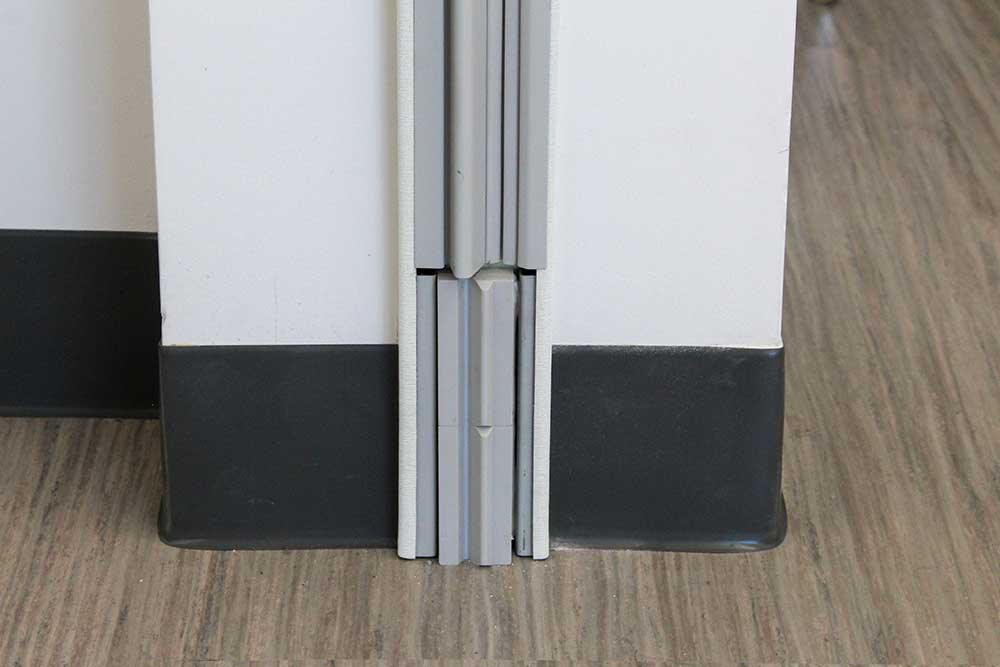 To efficiently obtain the 50 STC, the panels were constructed with a 3" thickness with fixed seals on the top and A2 automatic seals on the bottom. In addition, gypsum board, the premium building material commonly known as drywall, was selected as the panel skin for its sound control, durability and flexibility to use the panels to create "idea boards" and collaborate on projects.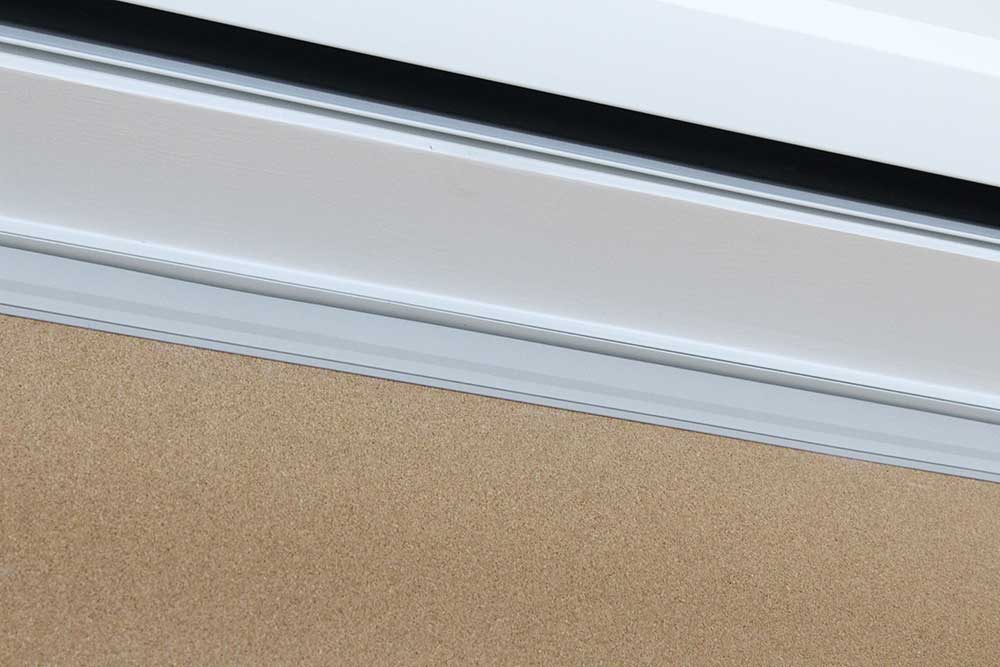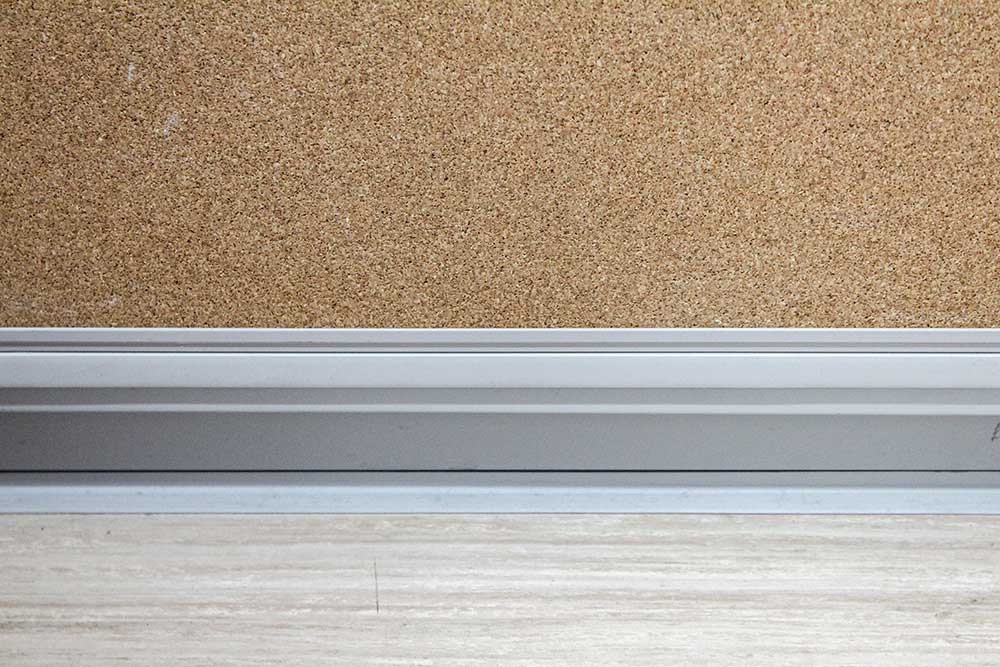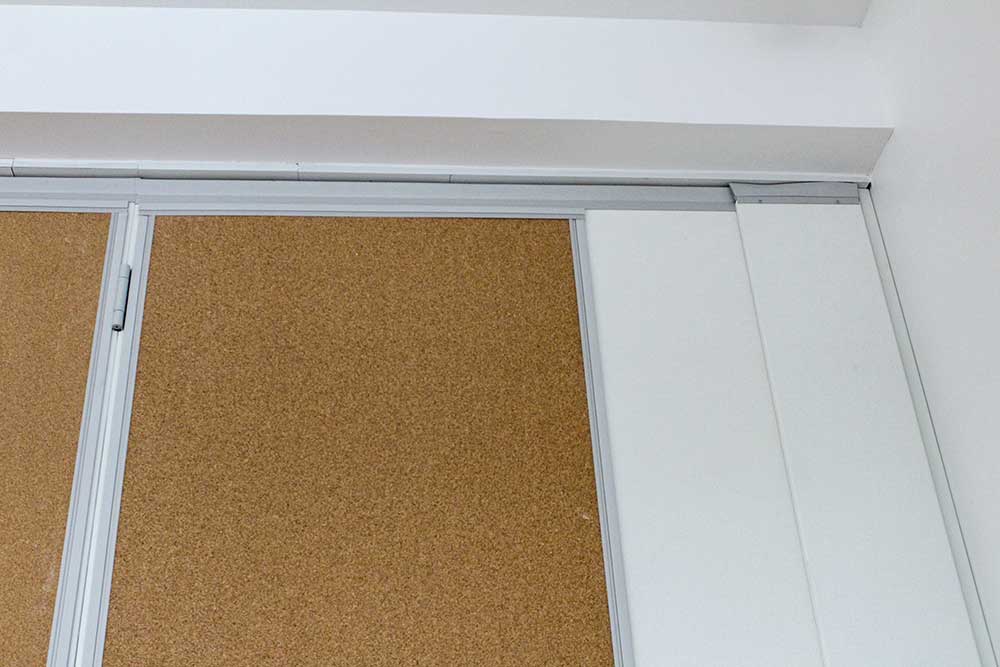 ModernfoldStyles team also utilized a #17 standard bracket switch and curve track system during installation to ensure smooth and simple ease of use.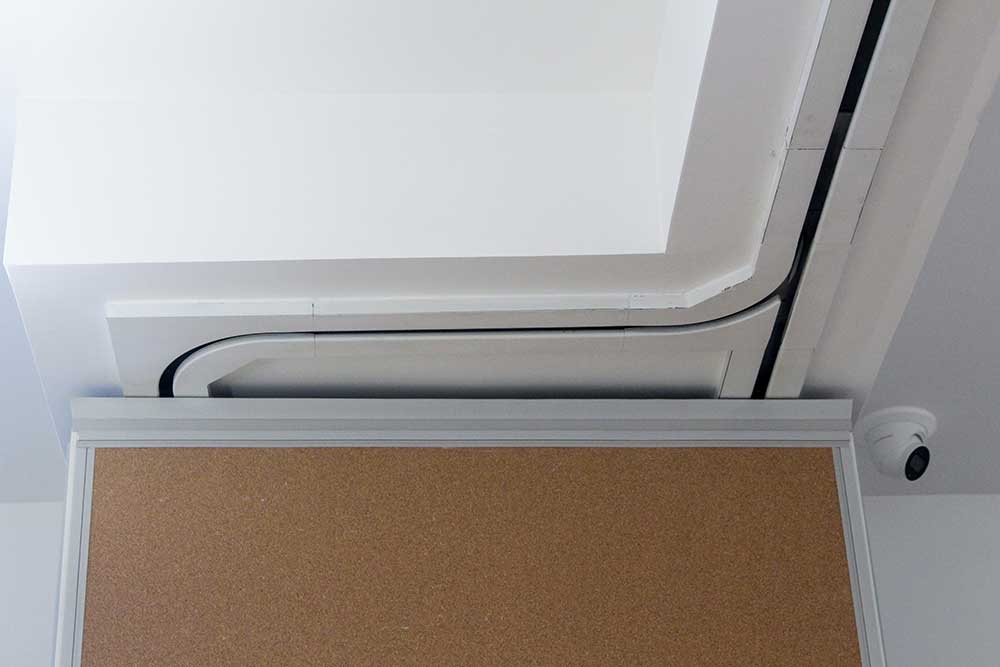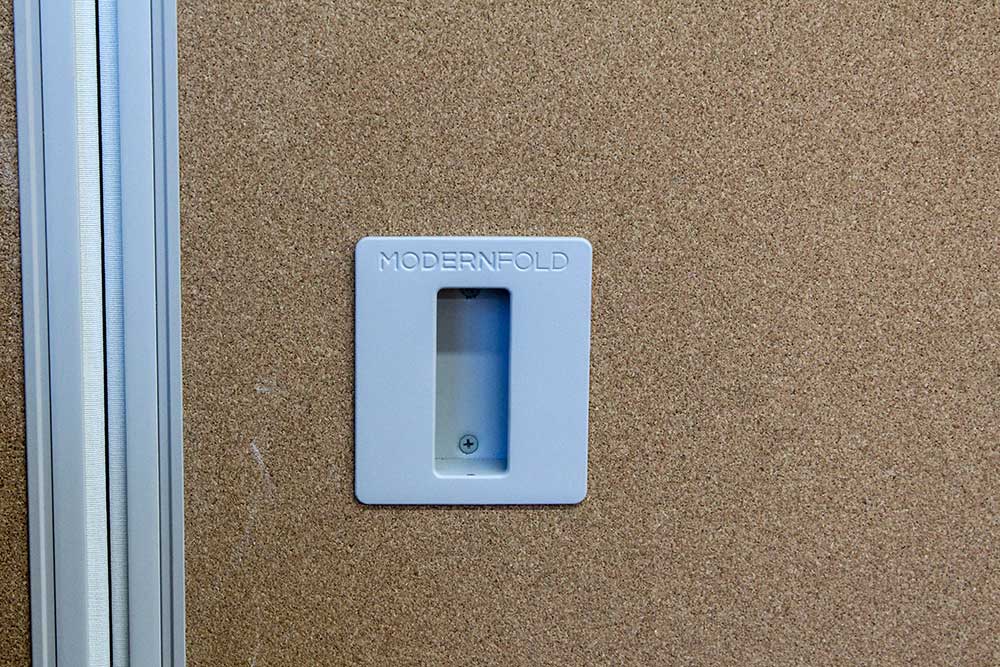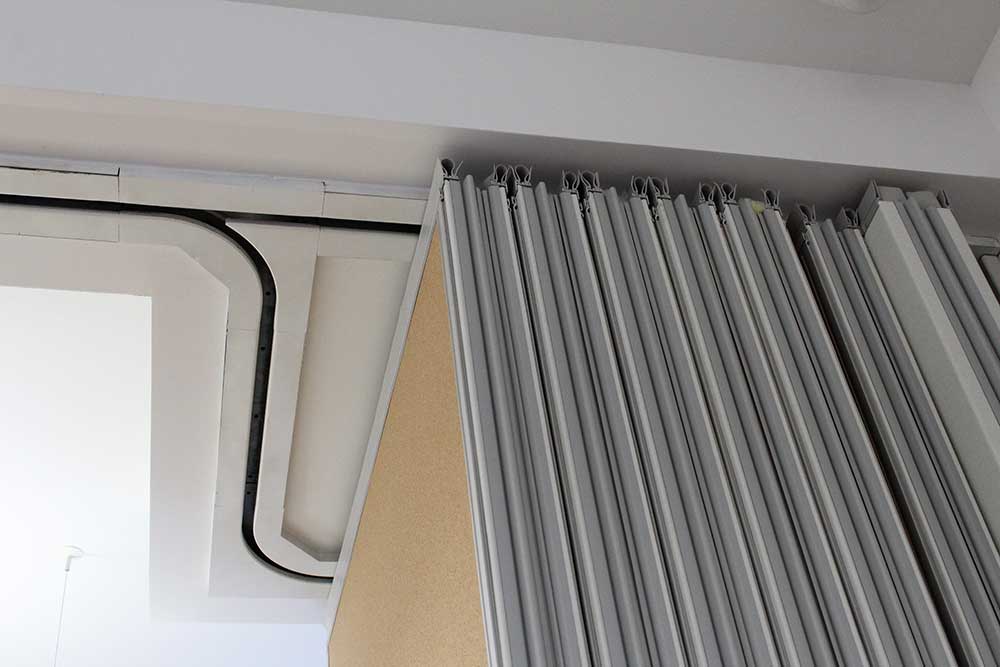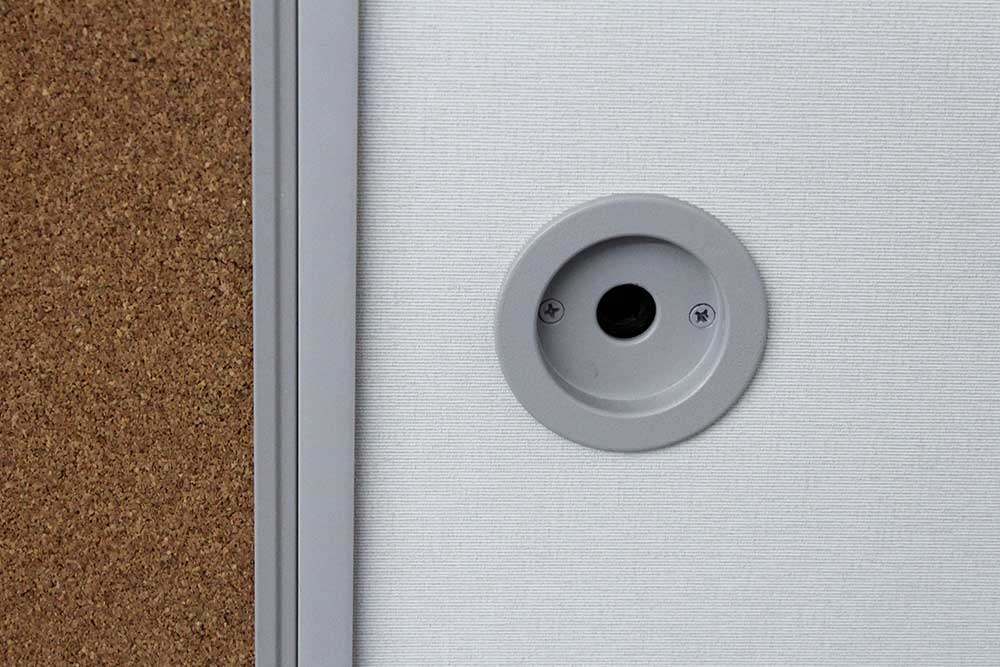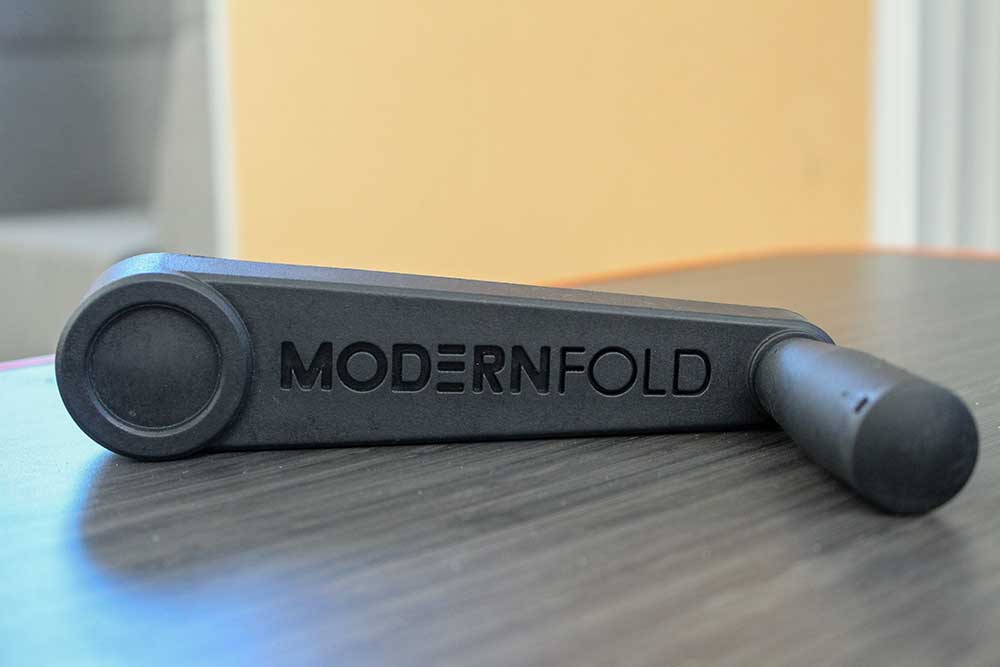 Kristin Prinn, Executive Director & Founder of LUCY Outreach, enthusiastically spoke to our team about donated partitions and shared how they are "so user-friendly, easy, and durable, and don't break or damage when working with hundreds of teenagers."
Watch how simple the operations of the Acousti-Seal Premier panels are in the video below.
The bi-fold expandable walls were installed with a smoke gray trim and hinge color to effortlessly blend with its surrounding walls, matching the aesthetic of the common area. The panels were custom made with a full height natural corkboard finish on both sides, so that the organization could hang banners and cover the walls with an ever-changing display of artwork and pictures from various events.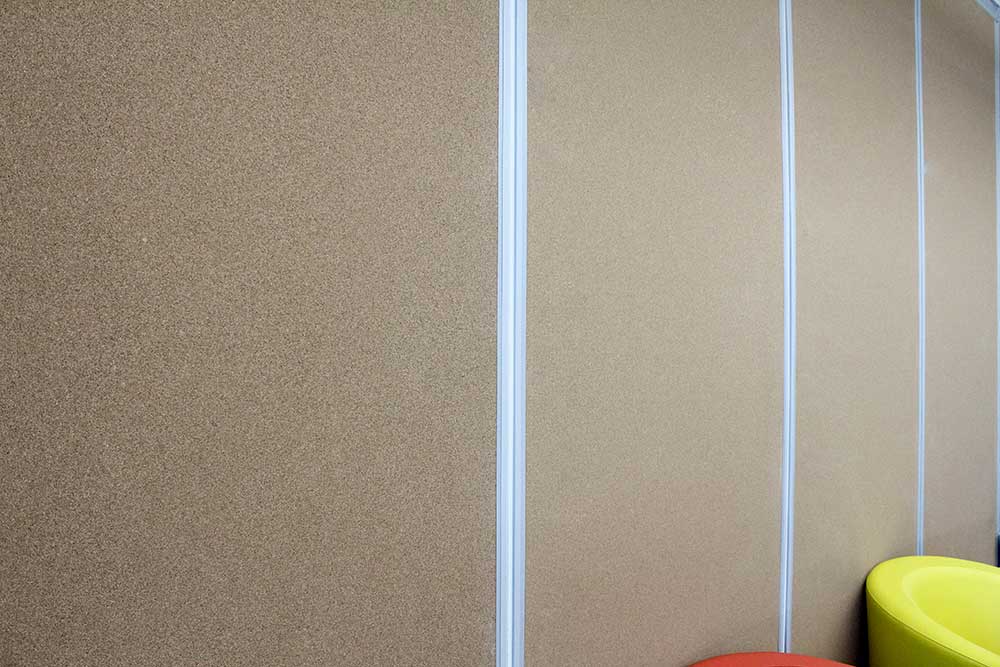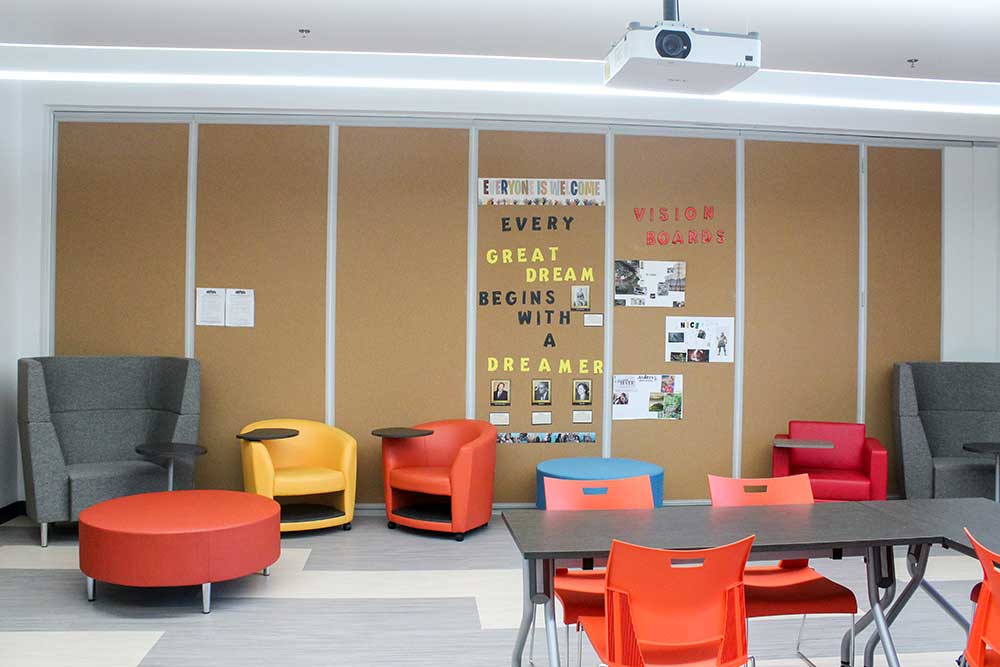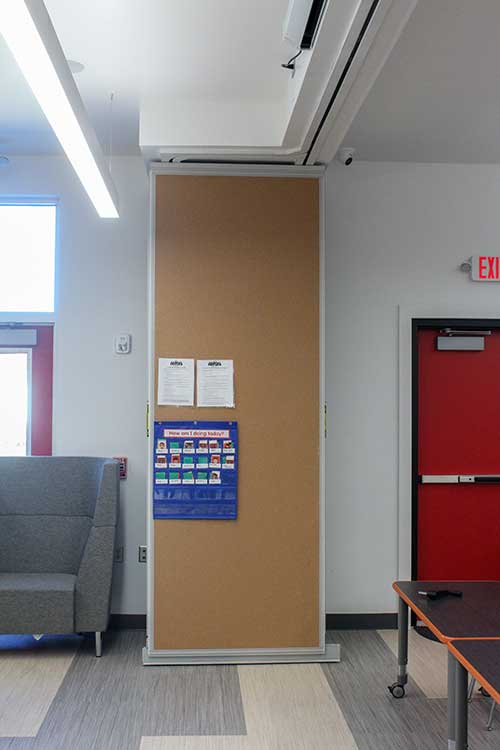 Deeply passionate about making a difference in youths' lives, Kristin Prinn was thrilled with how smoothly the installation went and looks forward to how the newly organized space can help enhance youths' experiences at the development center.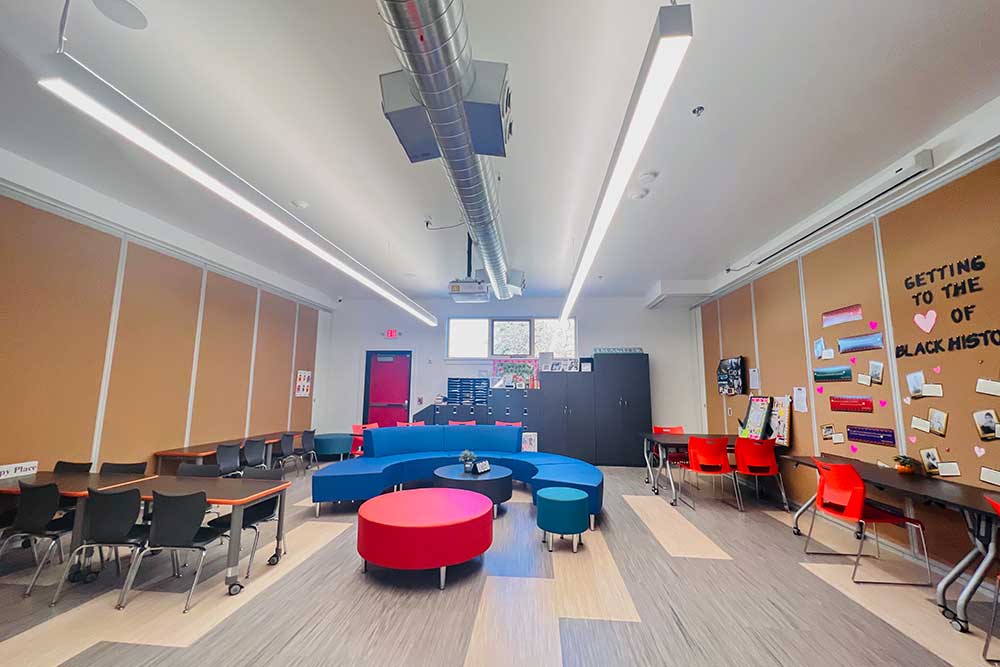 ModernfoldStyles is elated to be a part of LUCY's new chapter and play a role in encouraging Camden's next generation of leaders.
We want to thank Modernfold, Inc. for donating Acousti-Seal Premier, Greg La Vardera for his professionalism and recommending such a remarkable organization, Kristin Prinn for choosing us and welcoming us with open arms, and the ModernfoldStyles team, who worked so hard to ensure this project was successful in helping elevate the multicultural community in Camden.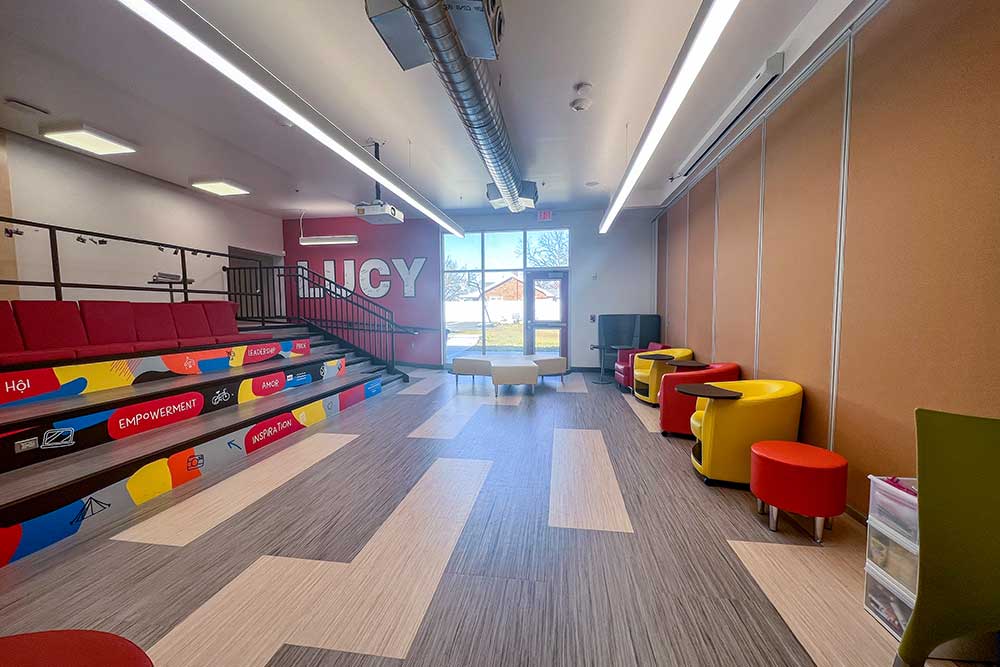 If you're interested in finding out more about LUCY Outreach and how you can make a difference yourself, visit their website today to get connected.
If you would like to learn more about how Modernfold Acousti-Seal Premier partitions can benefit your interior space, whether for commercial or residential needs, contact ModernfoldStyles today for an exceptional service and experience.
ARCHITECT:
Gregory La Vardera
CLIENT:
LUCY Outreach
CONTRACTOR:
J. H. Williams Enterprises, Inc.
LOCATION:
Camden, NJ
PRODUCT:
(2x) Modernfold Acousti-Seal Premier, single panel partition