Engage Your Senses. Explore Space Management Solutions In-Person
ModernfoldStyles, Inc. the leader in innovative space management design solutions for over 60 years, is a professional resource to architects, general contractors, interior designers and clients in the New York, New Jersey, Philadelphia areas.
Our 12,000 SF showroom is located 30 minutes from New York City, in Bergen County, NJ. We are pleased to offer showroom tours by appointment and invite our guests to explore a wide variety of operable partitions, glass wall systems, and fire + smoke elevator protection.
Renlita vertical walls are ideal for retail, commercial and residential applications. Maximize usable space, increase air circulation and let daylight in. Watch how neatly the Renlita S-3000 counterbalanced foldaway door stacks under the header and listen how quietly the door operates.
The Skyfold family of vertically retractable, fully automatic acoustic walls are custom made to measure.  Ideal for offices, classrooms and auditoriums with stepped floors, this space management solution is quite clever. See a wall with real "wow factor" and watch it quietly disappear into the ceiling!
Modernfold Encore single panel partition system divides space and provides sound rating up to 56 STC. Available in a variety of finishes, fabrics and optional features such as marker board, the Encore system adds flexibility and functionality to any space. See how easy it is to operate the Encore system in-person!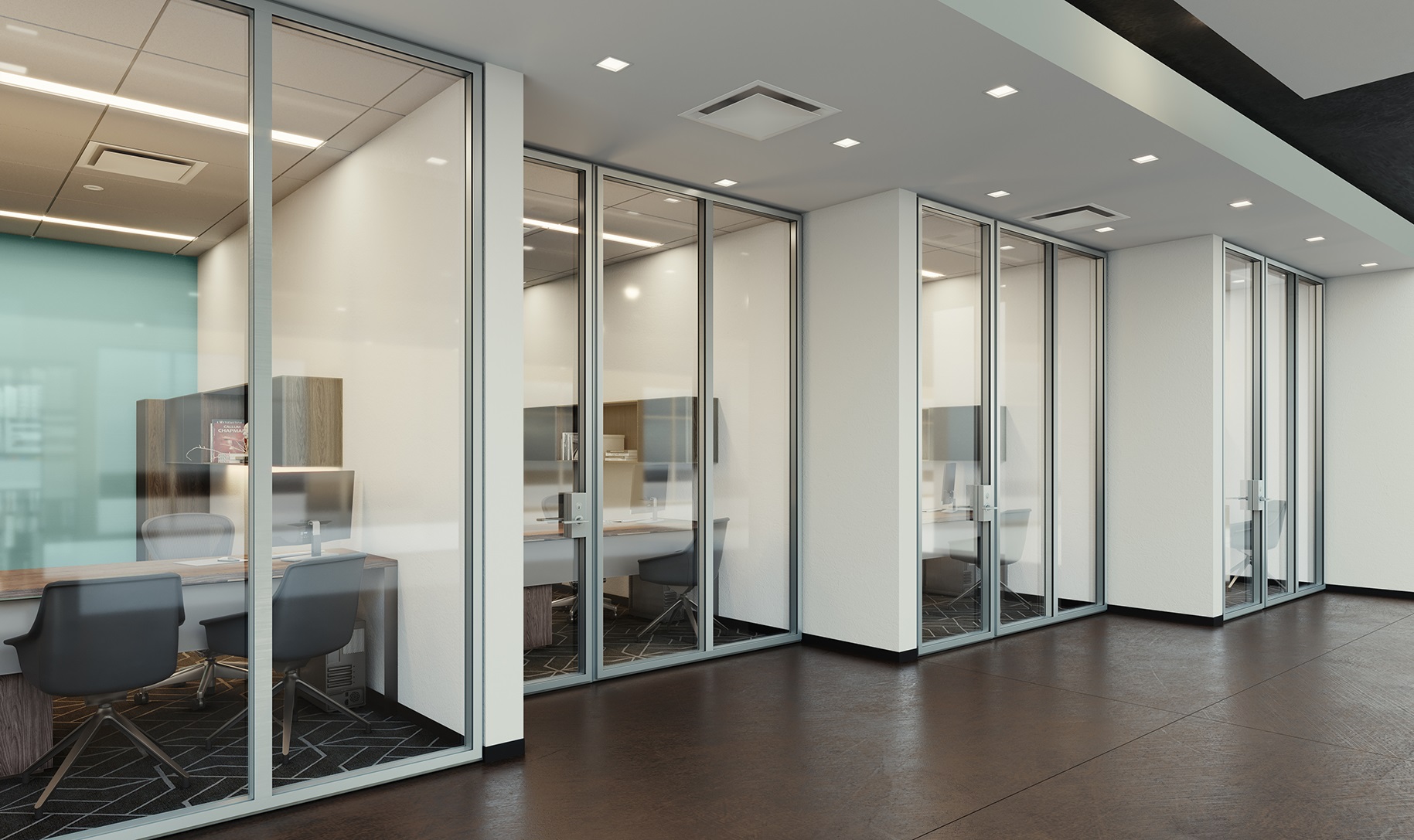 ZONA Glass Wall Systems' profiles are a slender 1 ½" high, so whether you're looking for an acoustically sound boardroom, offices that meet ADA code, or a custom wall for a multifunctional room, ZONA maintains a sleek, consistent alignment. See the unique details of this system up close!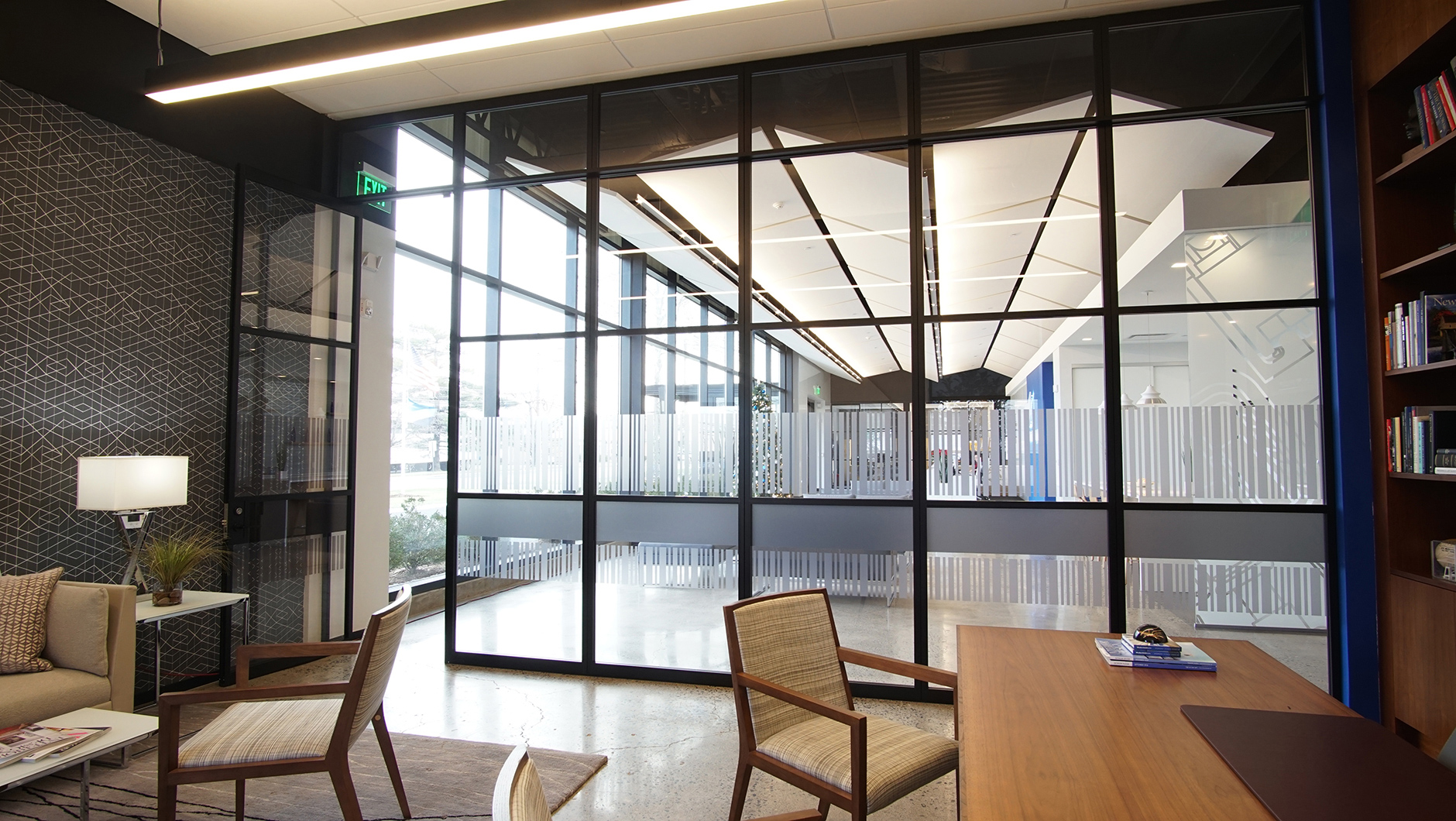 PK-30 demountable glass wall system offers a beautiful way to divide interior space with true divided lite. Accordion, bi-fold, stacking, curved, sliding or fixed systems are available in a variety of finishes. See the quality of the PK-30 system on display!
Smoke Guard provides innovative and aesthetically appealing fire + smoke protection systems. Smoke Guard's flexible containment solutions meet building code smoke protection requirements at the elevator opening and surrounding areas. Check out an elevator smoke protection system mock-up during your tour!
Please note, we are practicing CDC guidelines and require our guests wear masks upon entering the building. For your convenience, additional masks and hand sanitizers are available at reception. We will maintain social distancing while touring our showroom.
Contact us to schedule a Showroom + Acoustic Design Lab tour.
Future-proof your upcoming projects with flexible space management solutions now!
SCHEDULE A SHOWROOM TOUR
Visit our Acoustic Design Lab for an immersive room acoustics demonstration.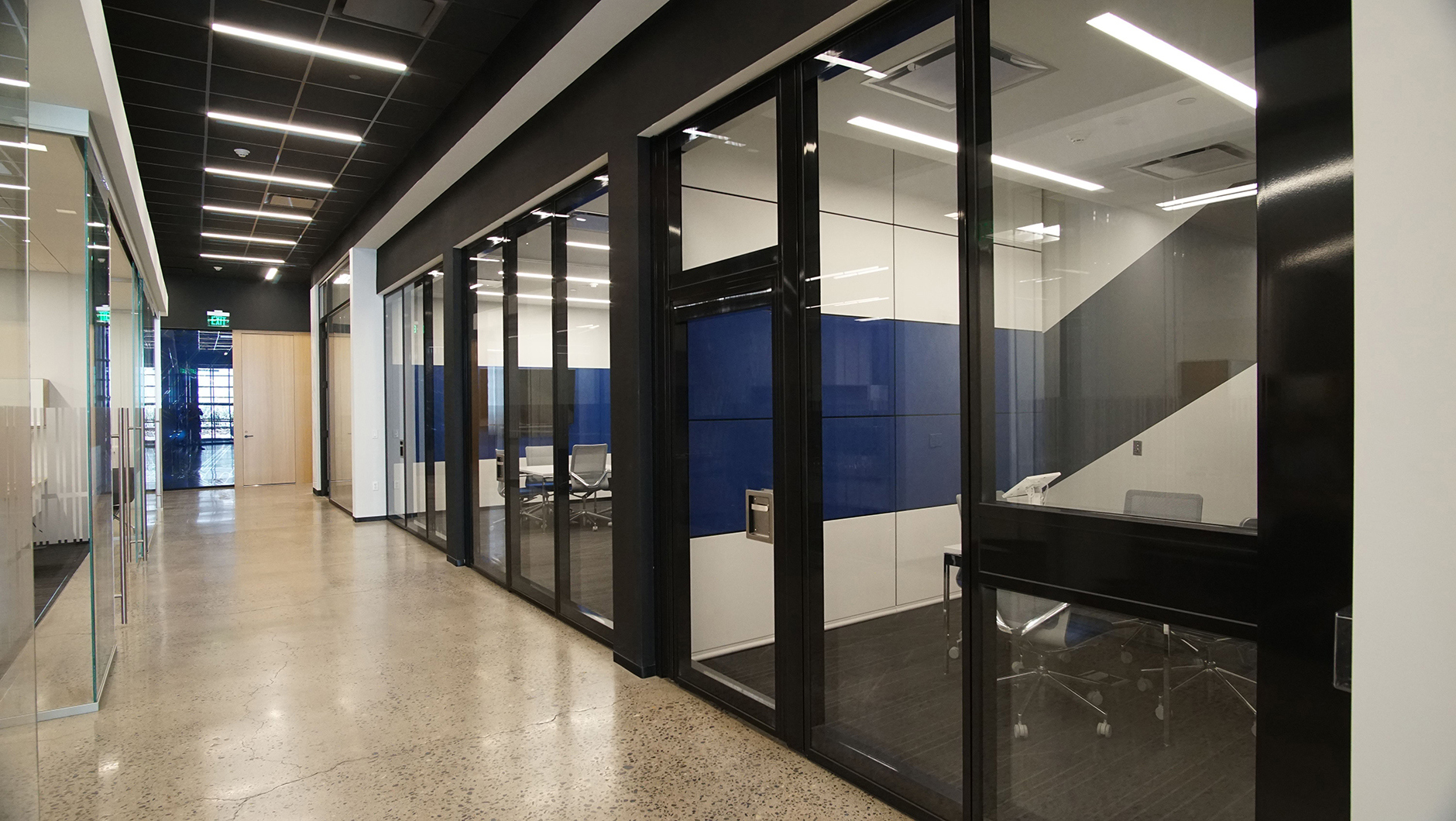 We look forward to your visit!