Chameleon Spotted at Mazars US Headquarters
When we all meet again at the workplace, to gather for in-person coffee and conversation, the need for sight and sound separation may become apparent. The recent renovation of Mazars, an international audit, tax and advisory firm's US headquarters was headed up by architect Ted Moudis Associates and general contractor J.T. Magen & Company Inc. This project demonstrates how movable walls can be flexible, functional and aesthetically pleasing.
The challenge: Given the boardroom's close proximity to the pantry, a flexible solution was needed to separate the two spaces.
Solution: The architect specified Modernfold Acousti-Seal Encore Single Panel Movable Walls.
Choosing the right space management system was the first step. Encore's highly customizable chameleon-like steel skin was expertly finished to meet the specific needs of the boardroom and the adjoining pantry. Each side of the wall system meets the opposing design aesthetics – bold/warm for the pantry; light/elegant for the boardroom.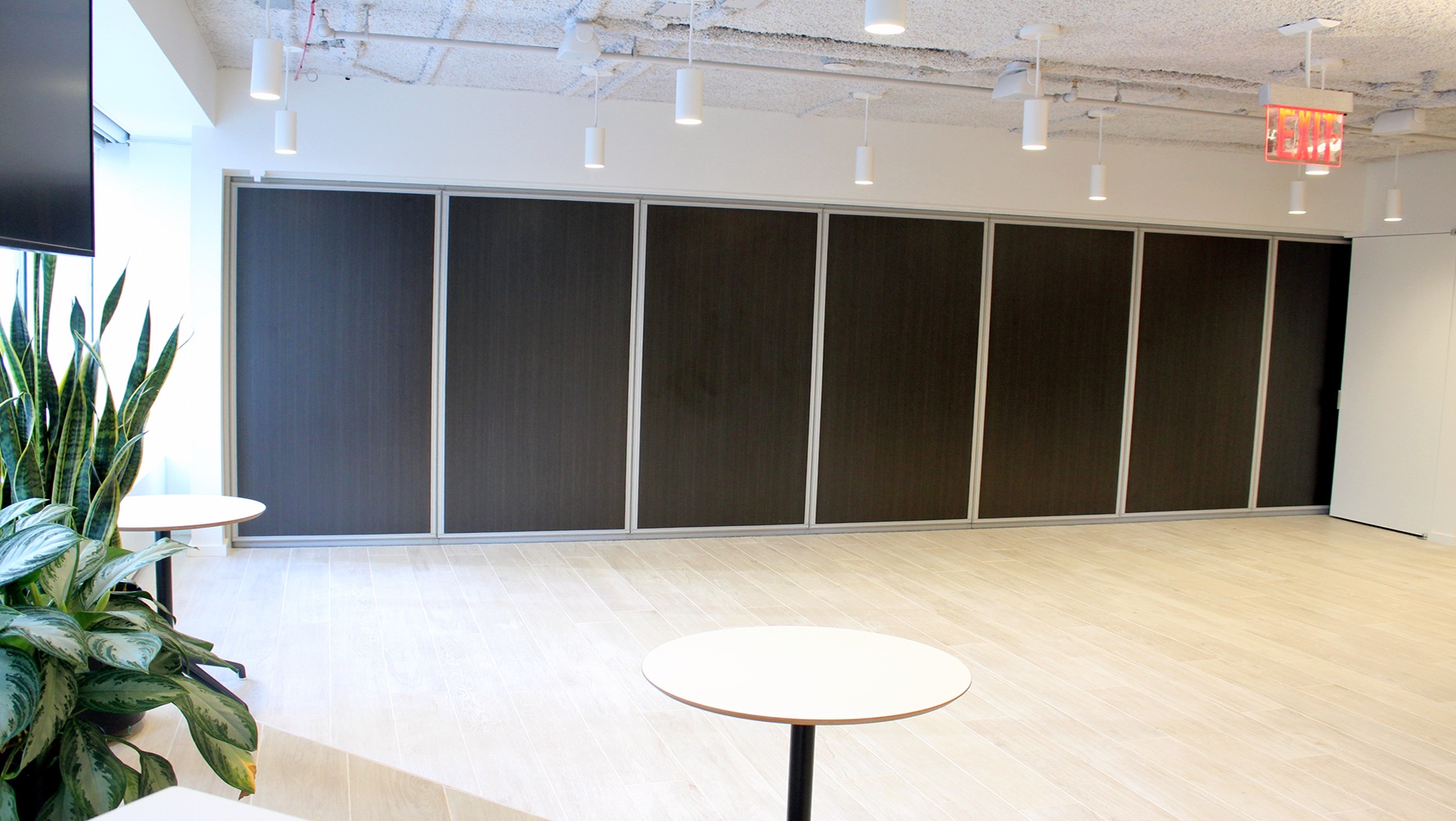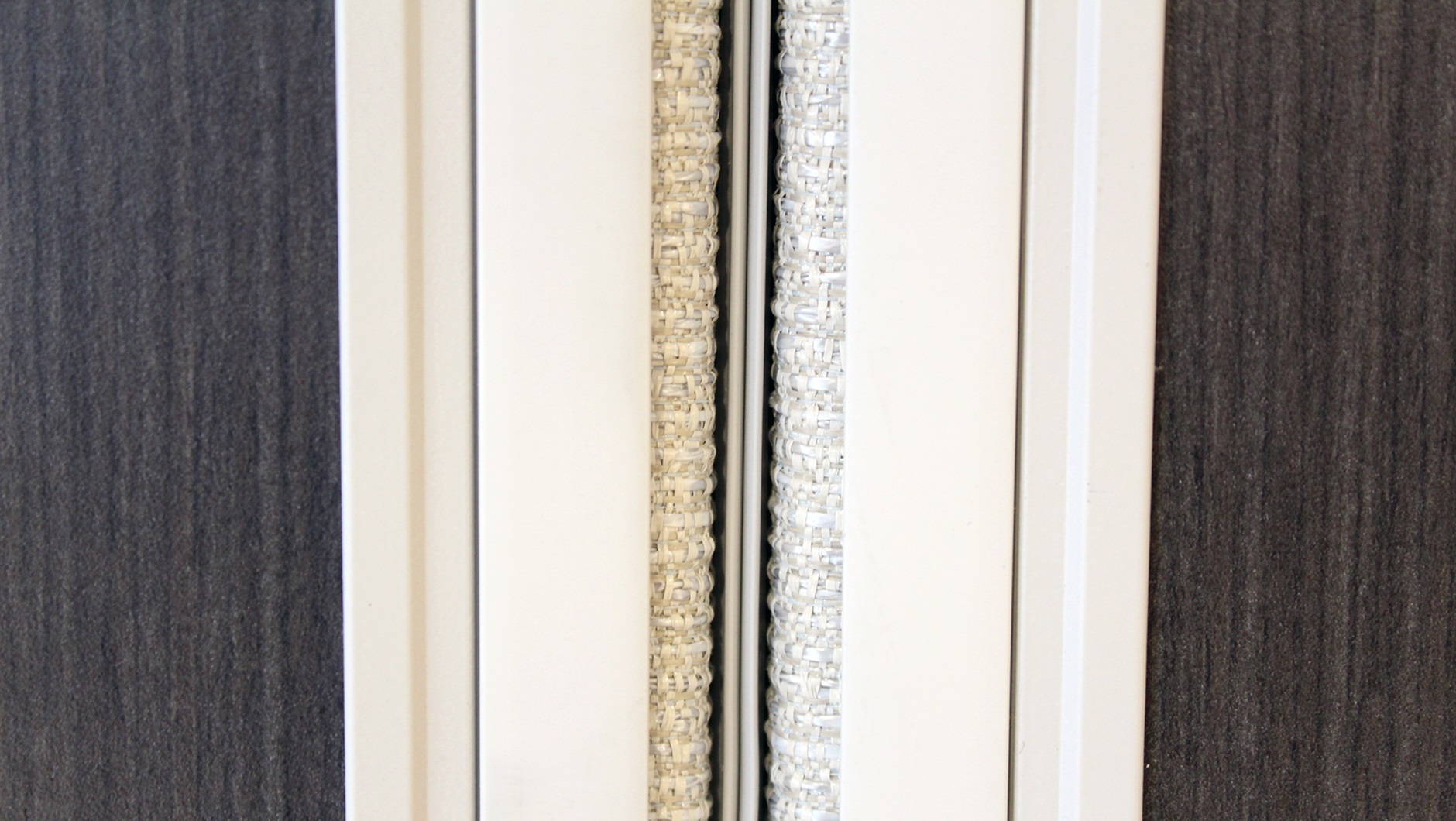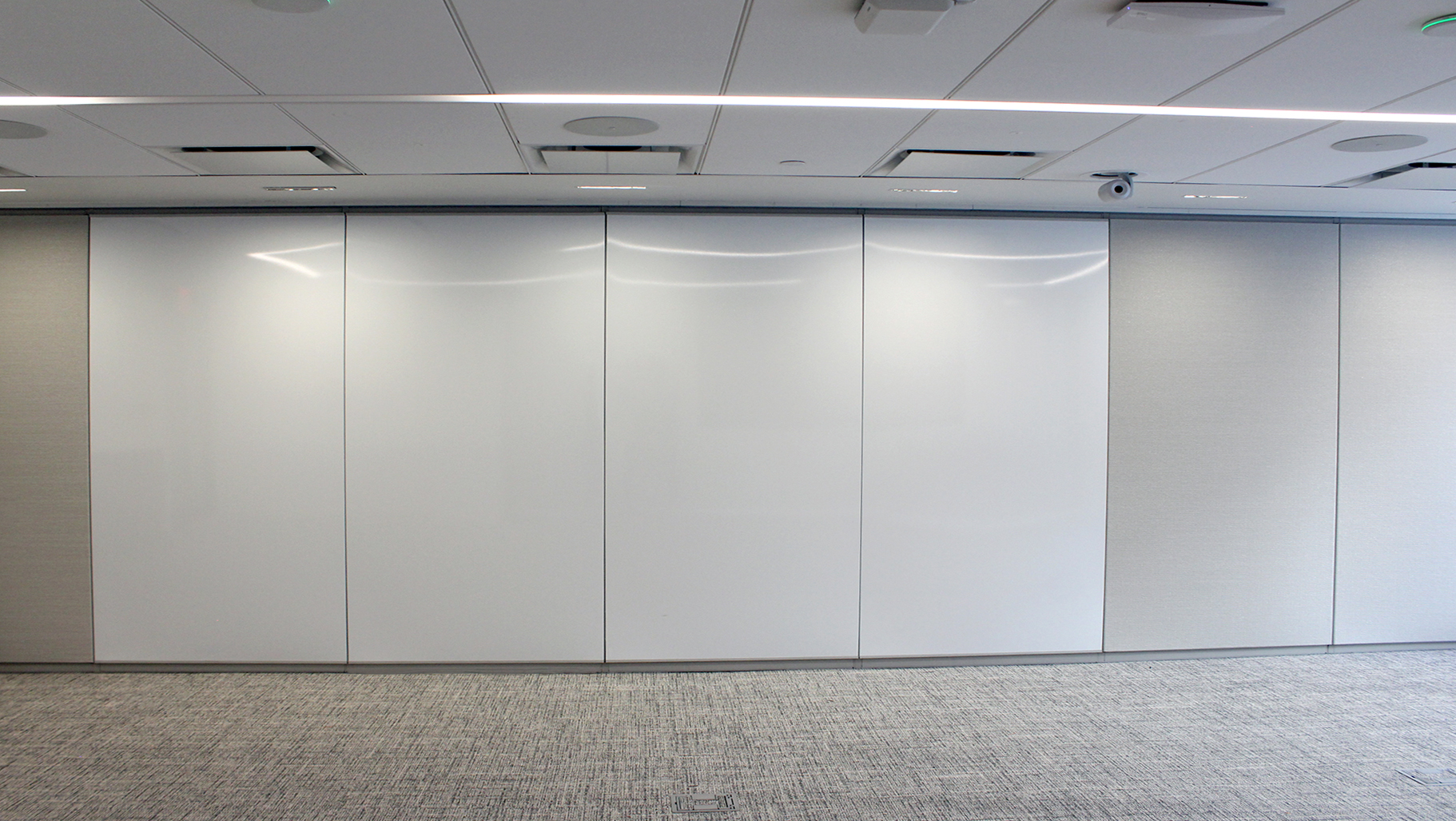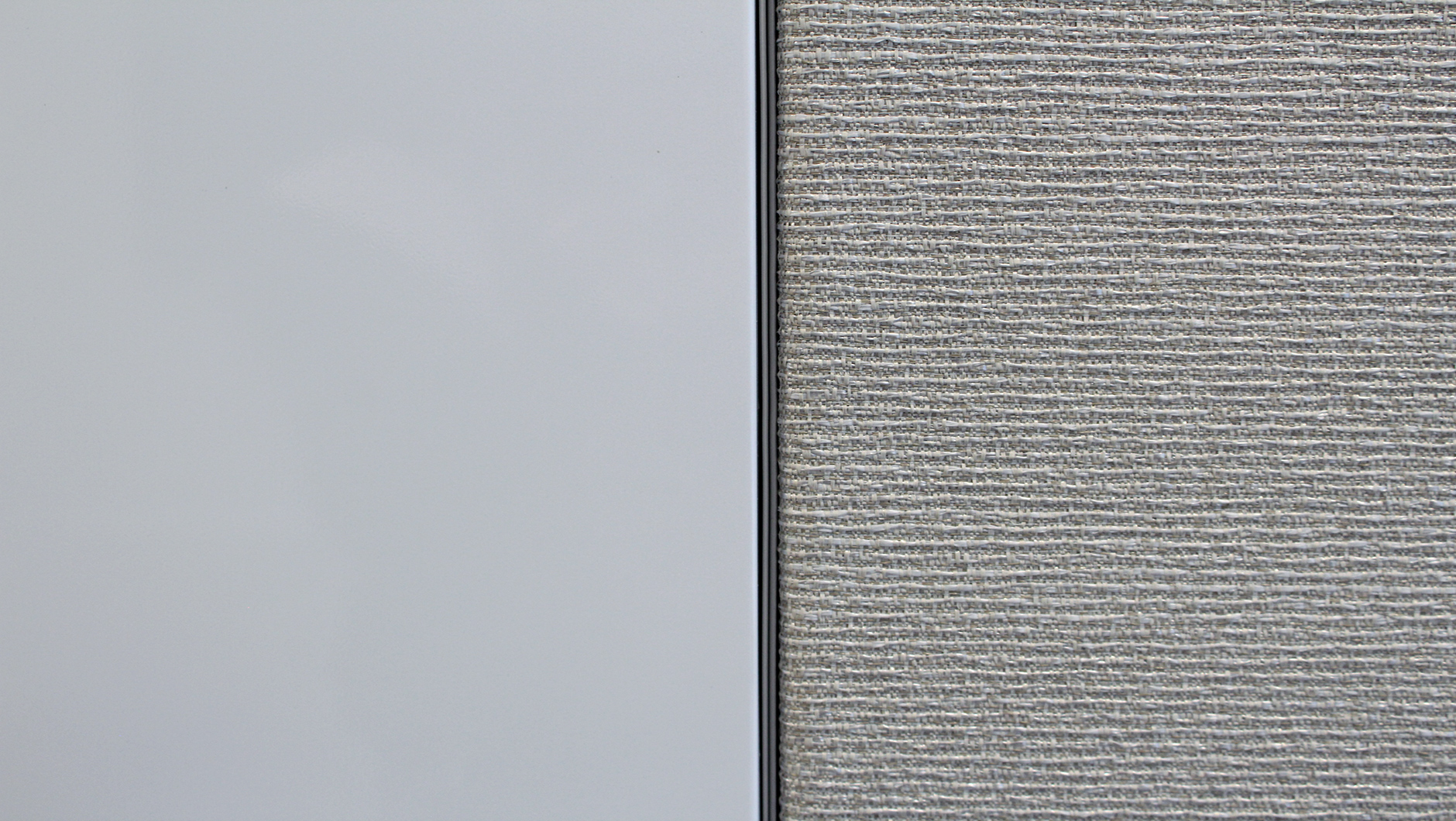 Abundant natural daylight pours into the sleek pantry outfitted with dark wood cabinets and stainless-steel appliances. The light wood floors and counters provide contrast to the warm tones of the cabinets and adjacent movable wall system. Cocoon like navy chairs provide a comfortable place to relax under the slim pendant lights dotting the ceiling like stars.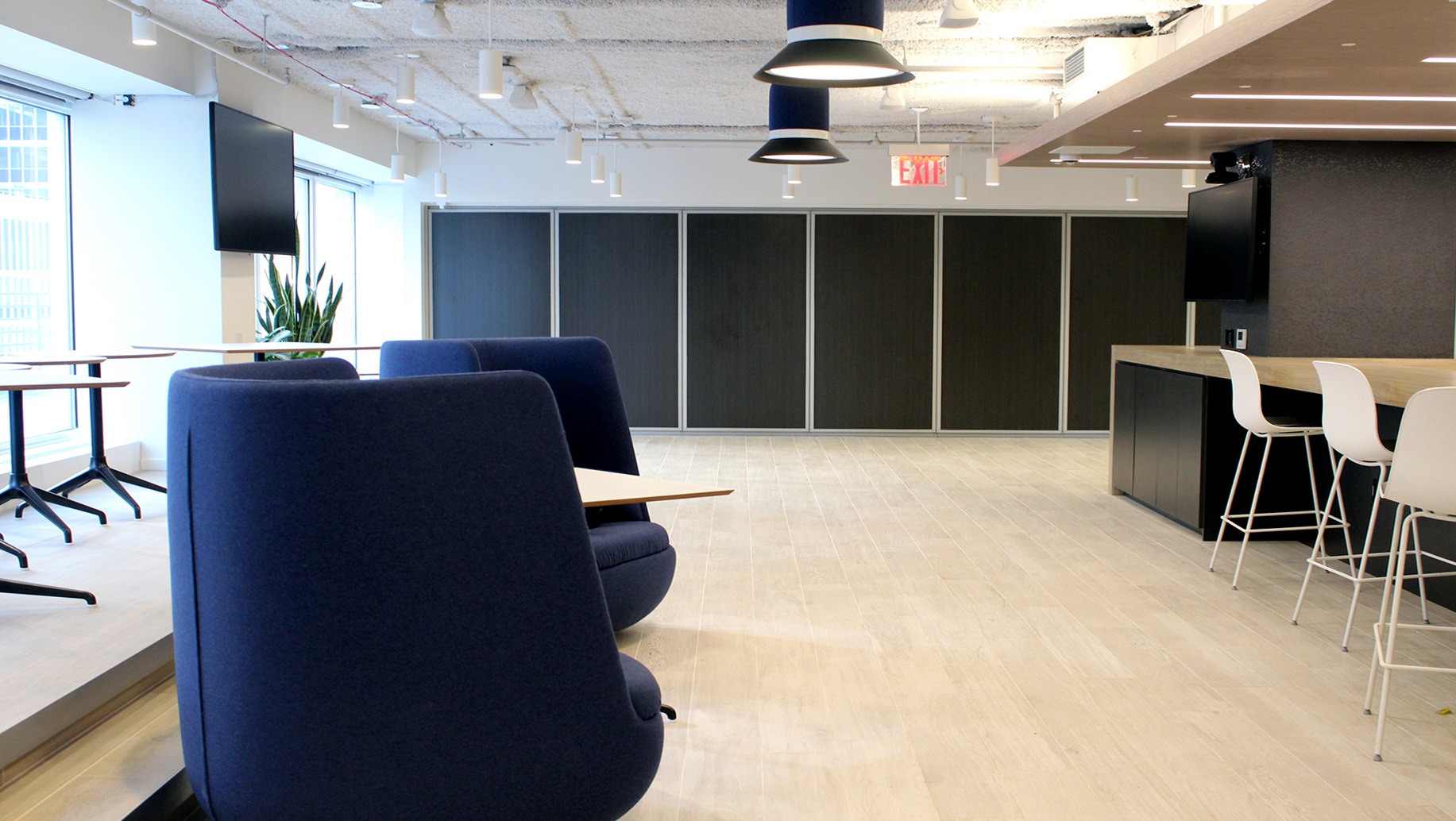 The side of the Encore wall facing the pantry is finished in Formica® Black Riftwood plastic laminate and trimmed on all sides in Smoke Gray. The wall trim echoes the silver appliances to create a cohesive look across the entire space. Further attention to detail is seen in the wall's customized hand pull, bottom seal, and expandable panel crank operator escutcheons, all a perfect match to the trim color.
Inside the boardroom, the Encore wall takes on a completely different personality. The four middle panels consist of full height, crisp white marker board, offering plenty of space to capture ideas during brainstorming sessions. The panels on either side feature a serene Carnegie Fabric in Xorel Tangle.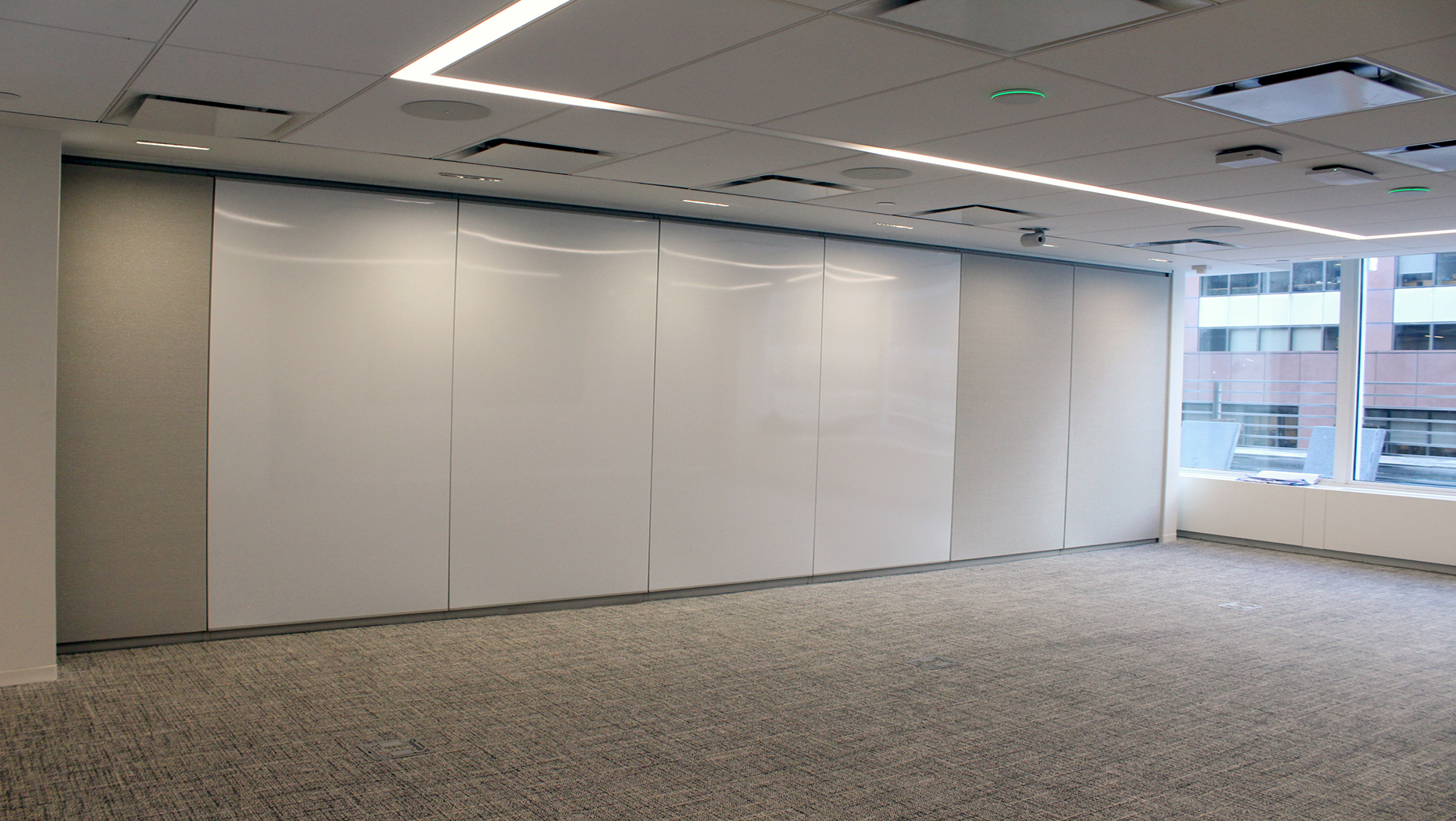 The Encore system offers the perfect blend of flexibility and function. One person can easily reconfigure the space as the panels glide effortlessly on a track system. The panels feature automatic top seals, while SureSet™ bottom seals are manually cranked down. With 56 STC, privacy is achieved in the boardroom.
.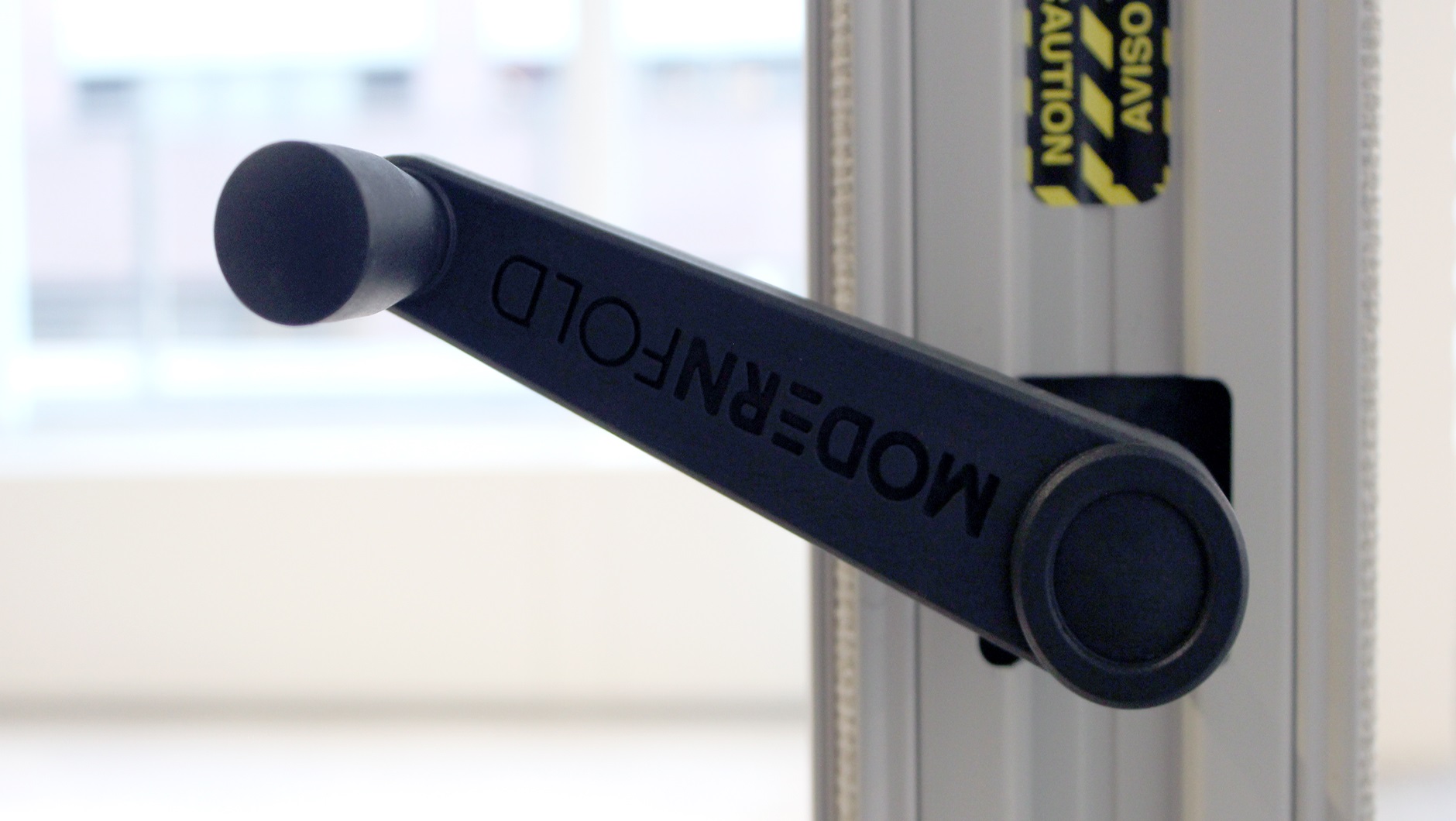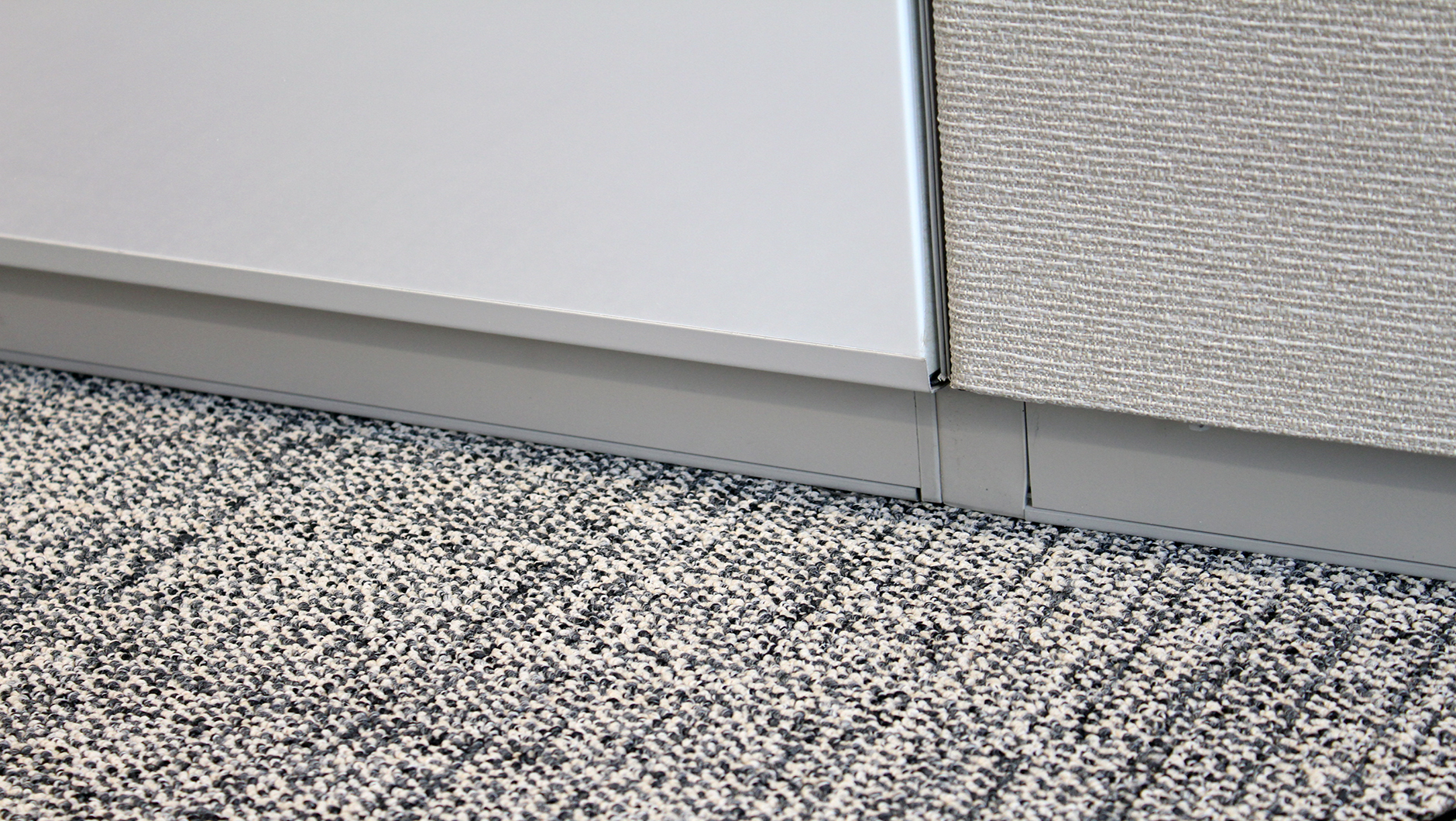 As building inhabitants return to their offices and continue to practice the CDC's social distancing guidelines, the post-COVID office is expected to undergo a transformation. Simple partitions may be needed to divide existing work stations, the cubicle may find its way back to the modern office or walls may need to be introduced to help foster a sense of safety. We believe now is the perfect opportunity to future-proof your space and introduce flexible, movable wall systems.
Learn how Modernfold Encore Acousti-Seal Movable Walls transform space.
Schedule a showroom tour to operate an Encore in person and see a collection of space management solutions under one roof.
ARCHITECT:
Ted Moudis Associates
GENERAL CONTRACTOR:
J.T.Magen & Company Inc.
PRODUCT / COMPONENTS:
Modernfold Acousti-Seal Encore Single Panel