Driving Revenue with Smart Space Management Solutions
ModernfoldStyles, Inc. worked with general contractor ARCO/Murray National Construction Company, Inc. on the recent renovation of this sport center's energetic event space. One Modernfold® Acousti-Seal® Premier movable wall system was specified to create two private venues.
The Modernfold Acousti-Seal Premier Paired Panel Manually Operated Partition system neatly divides the space. The movable panels glide effortlessly on the sturdy #17 track and elegantly stack at either side of the opening. For large events, the panels may be opened up entirely to maximize space.
The panels boast 41 STC coupled with top and bottom seals to help with sound control. A noisy birthday party and a private corporate luncheon can take place simultaneously, without interruption. As the panels travel in pairs, one person can reconfigure the space quickly and tailor the space to the size of the event.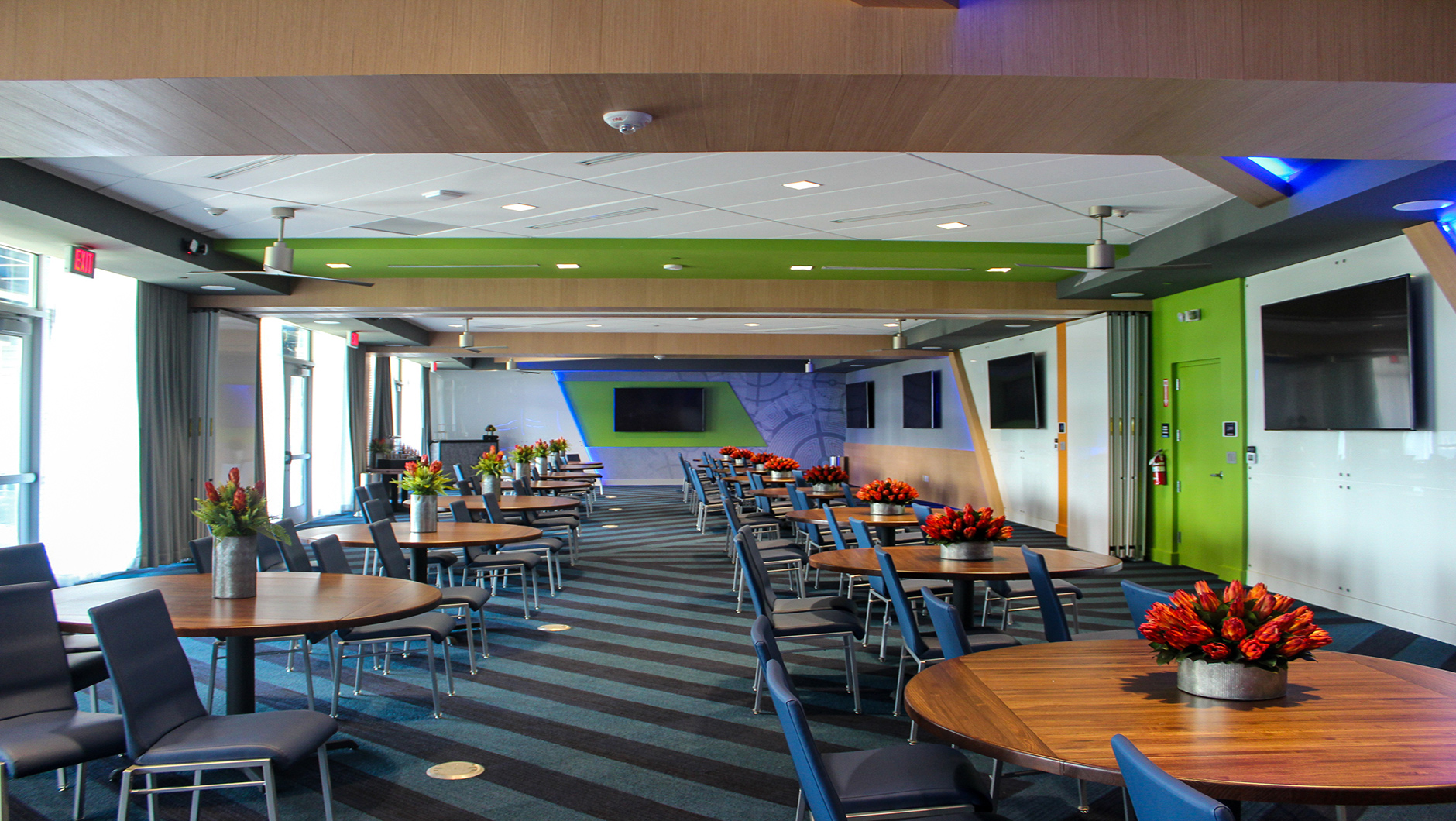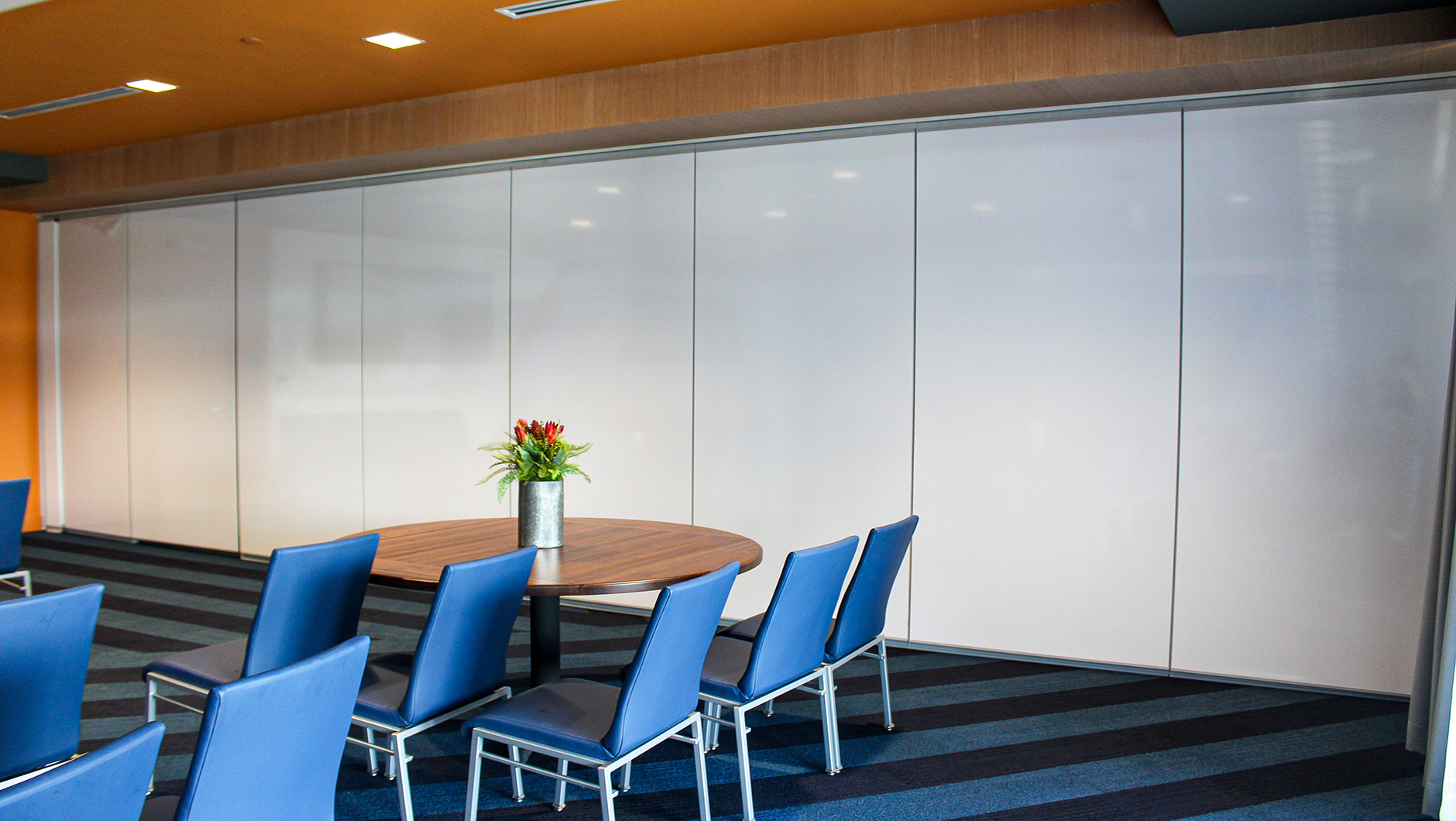 The bold carpet and paint colors stand out as the wall's Wilsonart Designer White panels add some relief. Their reflective surfaces coax natural daylight from the entrances, to keep the space light and bright.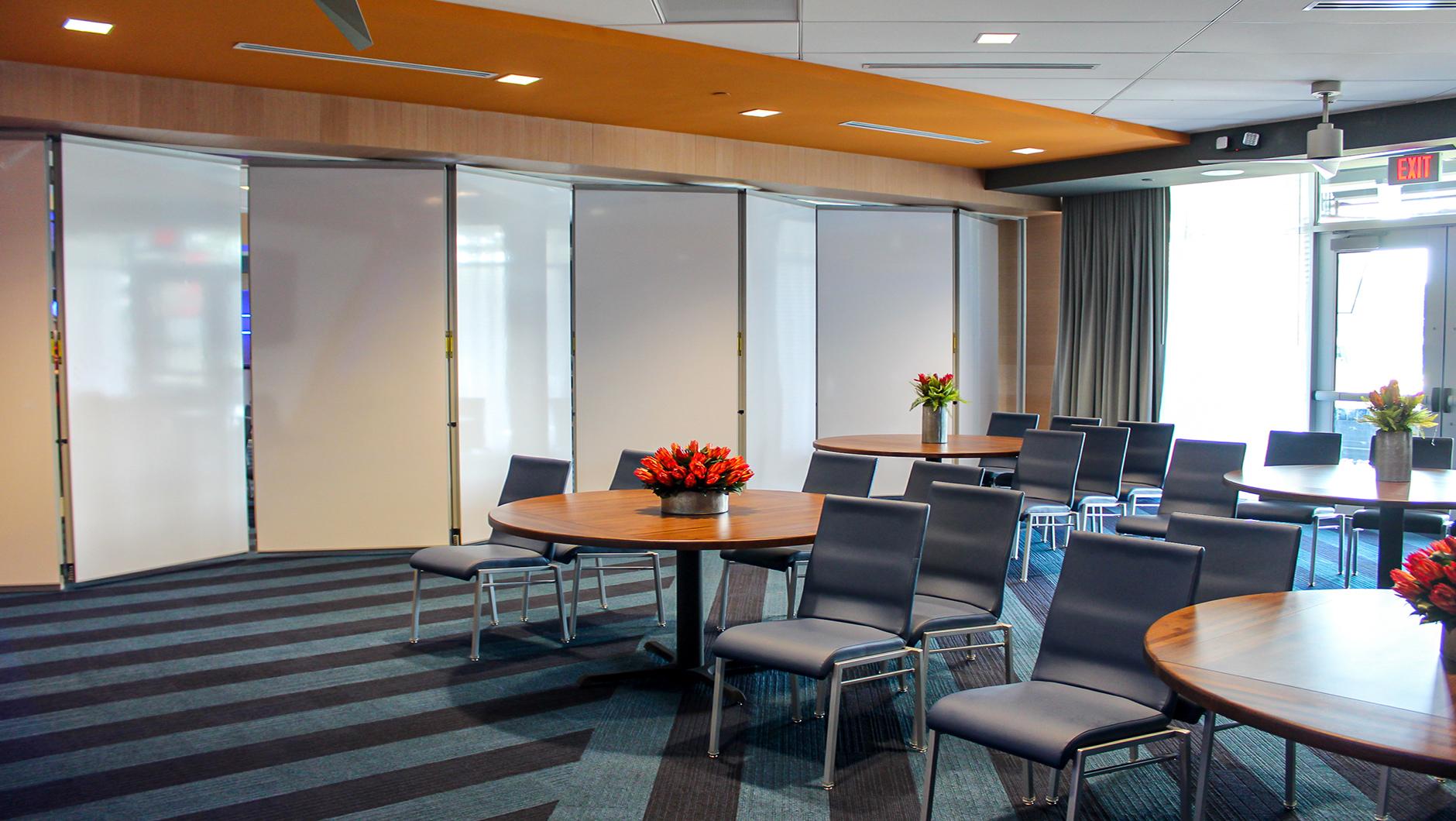 Designed for frequent use, the durable Modernfold movable wall system will stand up to the test of time. The two lead panels are equipped with sturdy pulls, that may be easily wiped down.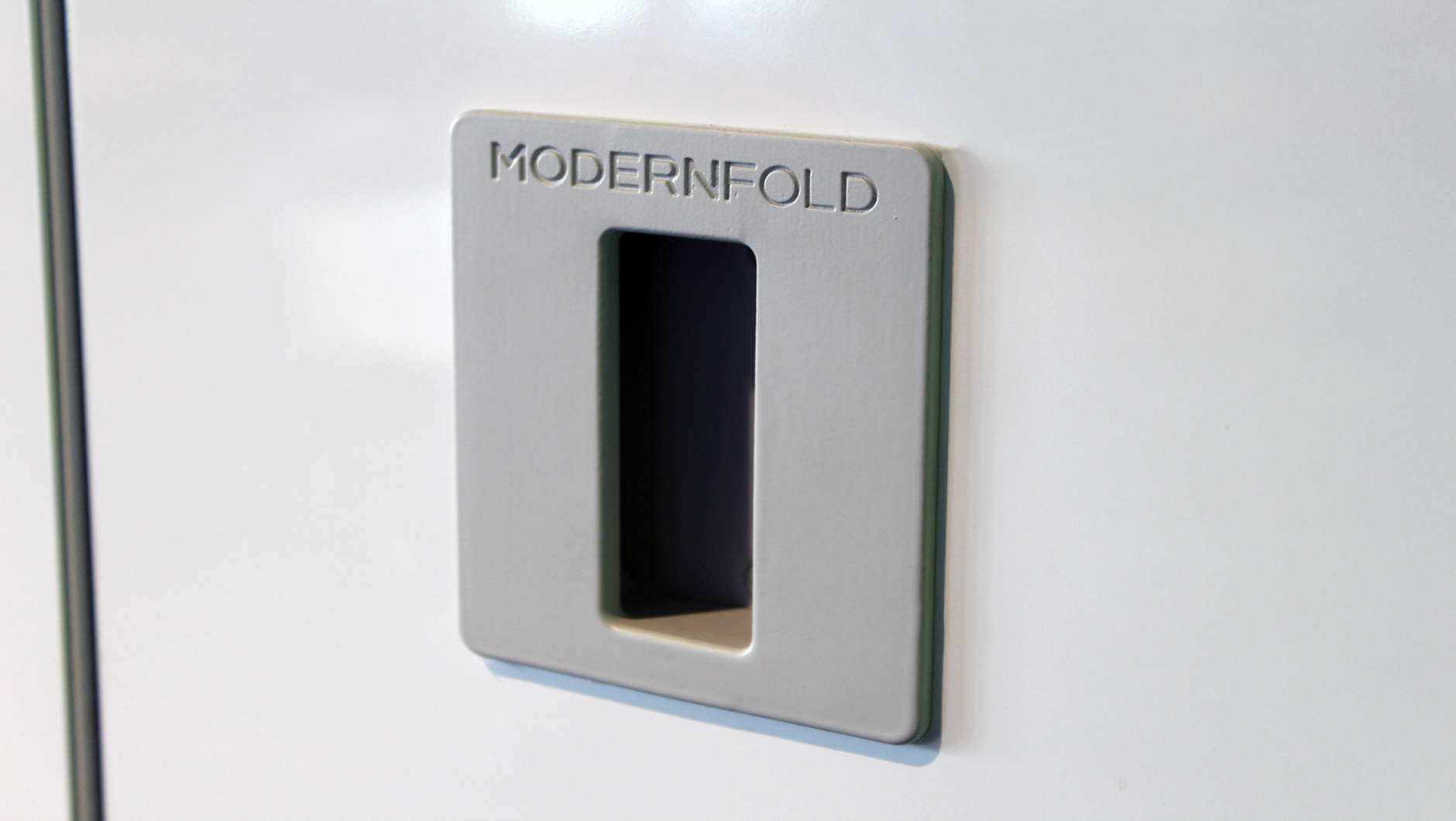 A pass door with handle allows entrance through the wall between each venue. This allows the staff to enter and exit while setting up or servicing the rooms during busy events.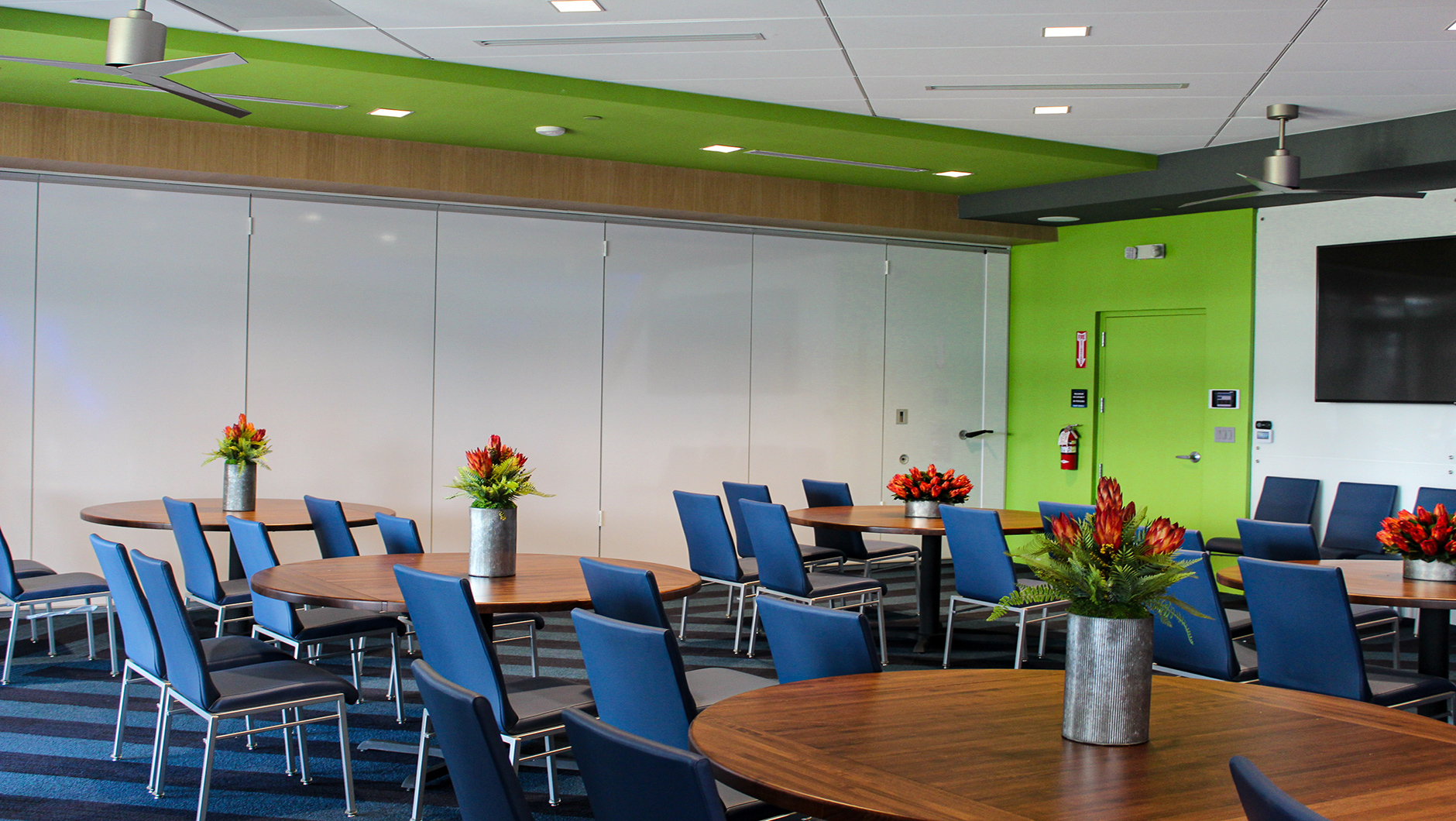 The movable wall system's paired panels may be partially opened to create visual interest and view through to the adjoining room.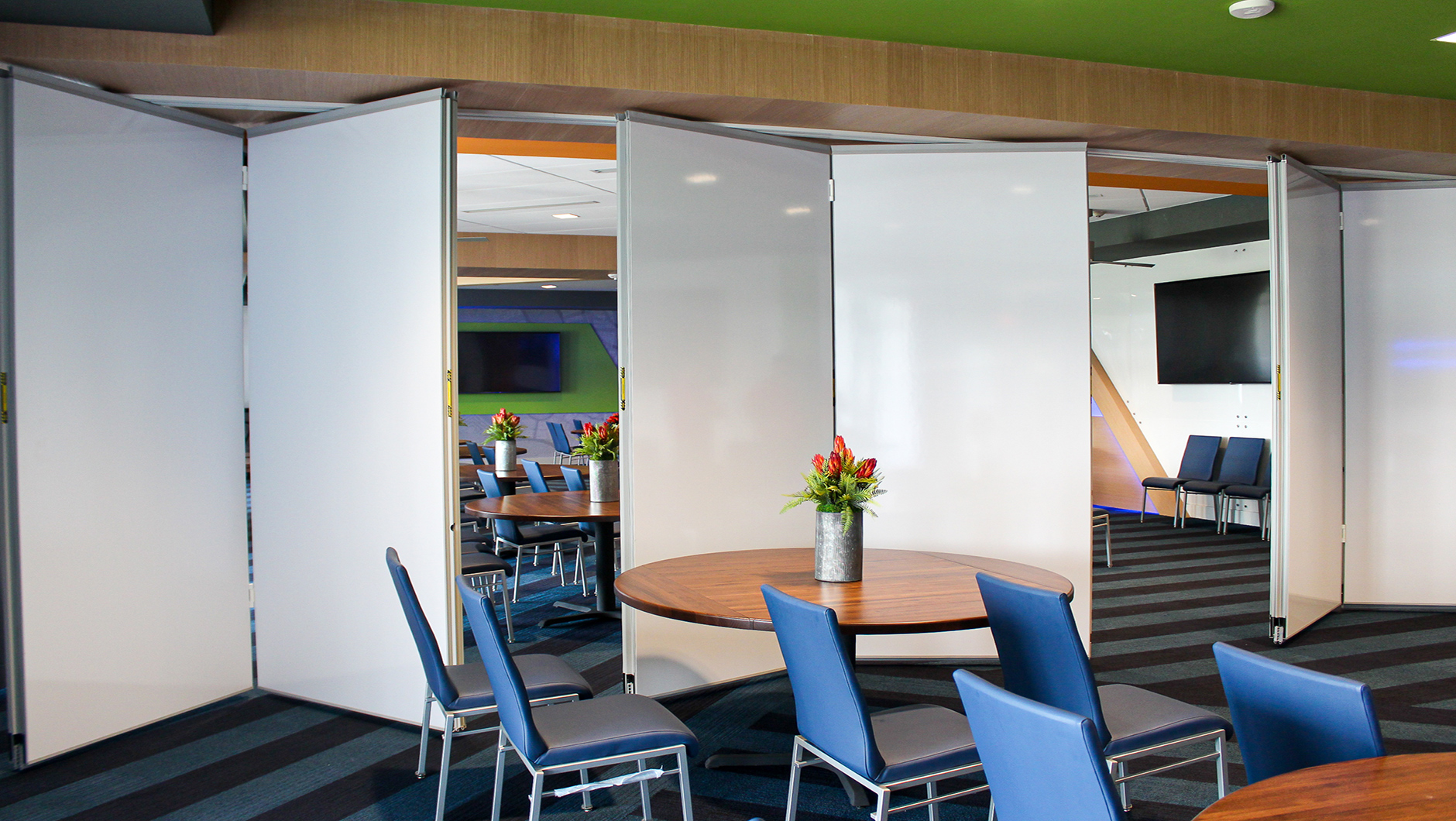 Benefits of Modernfold Acousti-Seal Premier Paired Panel Manually Operated Partition:
Space can be quickly divided by one person
Increase venue's profitability as two private events may occur at the same time
Added flexibility, as walls may be opened up entirely to create one large event space
Panels offer 41 STC and provide acoustic separation
The walls are easily cleanable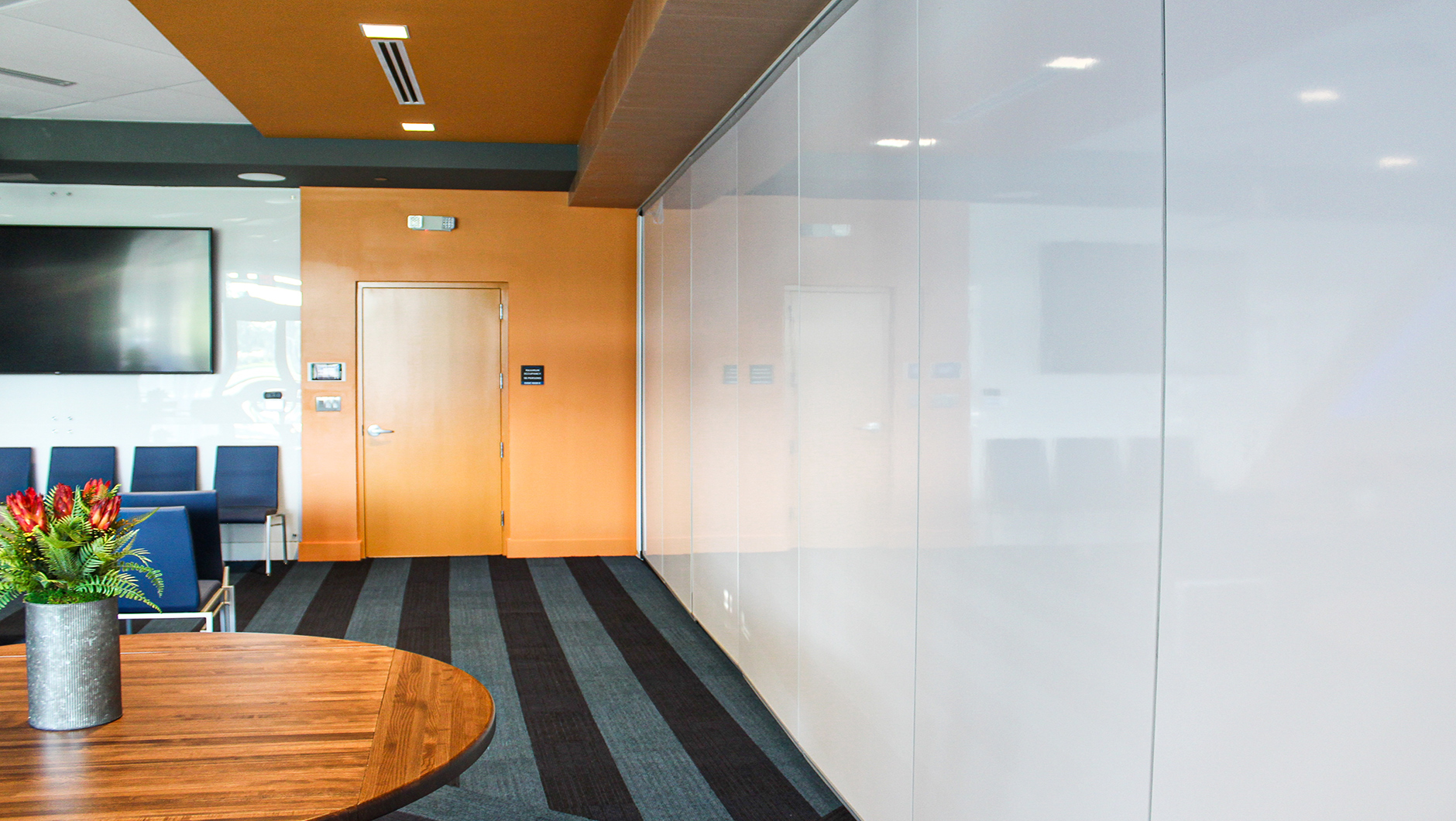 We are pleased to provide innovative space management solutions for our clients. Do you have a space that needs sight and/or sound separation? Contact us to discuss your project. We can help you find the right solution.
If you're interested to see a collection of space management solutions under one roof, schedule a showroom tour. Our 12,000 sq ft showroom is located in Bergen County, NJ, just outside New York City.
We look forward to working with you!
GENERAL CONTRACTOR:
ARCO/Murray National Construction Company
PRODUCT:
Modernfold Acousti-Seal Premier