Custom Opening Solution Hides in Plain Sight
Perched atop the edge of a former quarry, this private residence, located in Westchester County's Bedford community boasts beautiful views.
Steven Harris Architects, LLP specified the Renlita S-1000 counterweight balanced foldaway door for the home's expansive garage. The stealth custom opening solution hides in plain sight, until it's opened up. The Renlita S-1000 was supplied with a ¾" marine grade plywood façade in preparation for field application of custom wood cladding by the general contractor, Berkshire Wilton Partners of Darien, CT. The unit was designed and installed to ensure perfect alignment with the home's adjacent cladding.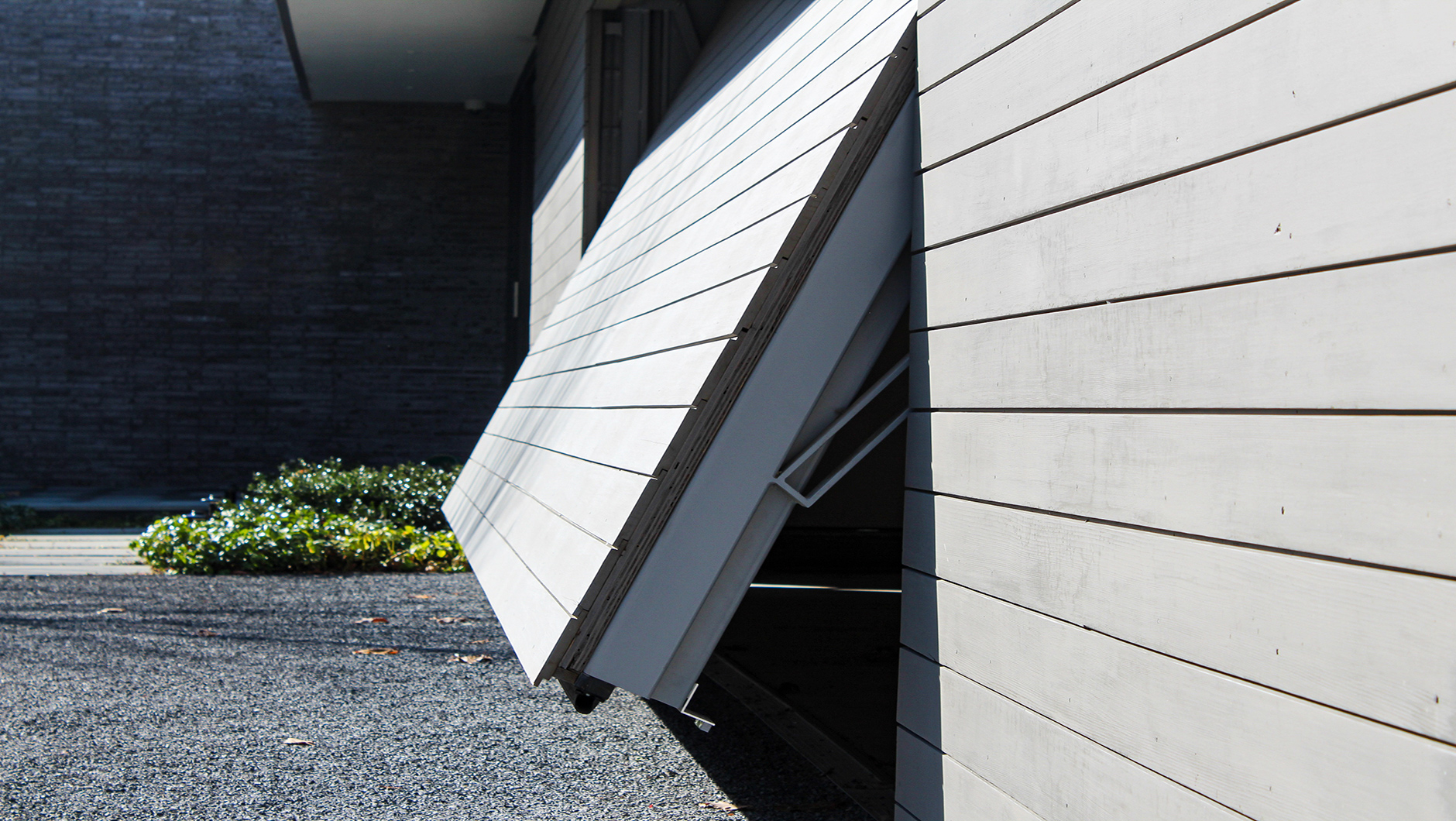 With the powerful and innovative REDD® (Renlita Electric Direct Drive) motor, perfect calibration and alignment of the door to the 1/16" is achieved.
Photo of the clean installation of the control box and full color, single gang touch screen, for simple operation.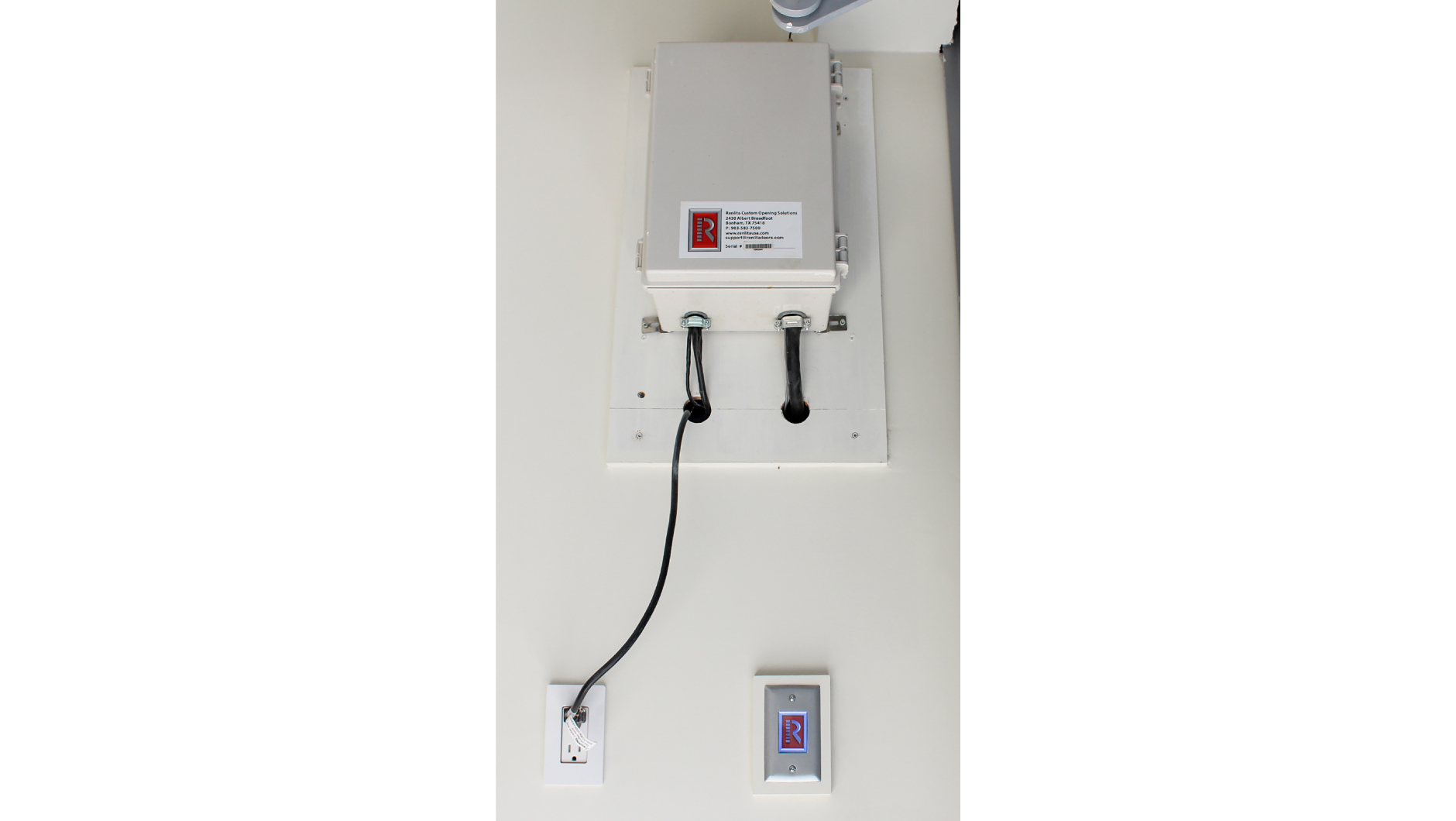 The most challenging aspect of this project was designing and engineering the door with the proper setbacks, so when the cladding was installed on the face of the door, everything was in alignment. Visually, the result is a series of neat, evenly spaced linear lines across the face of the garage door which line up perfectly with the home's cladding on either side of the opening.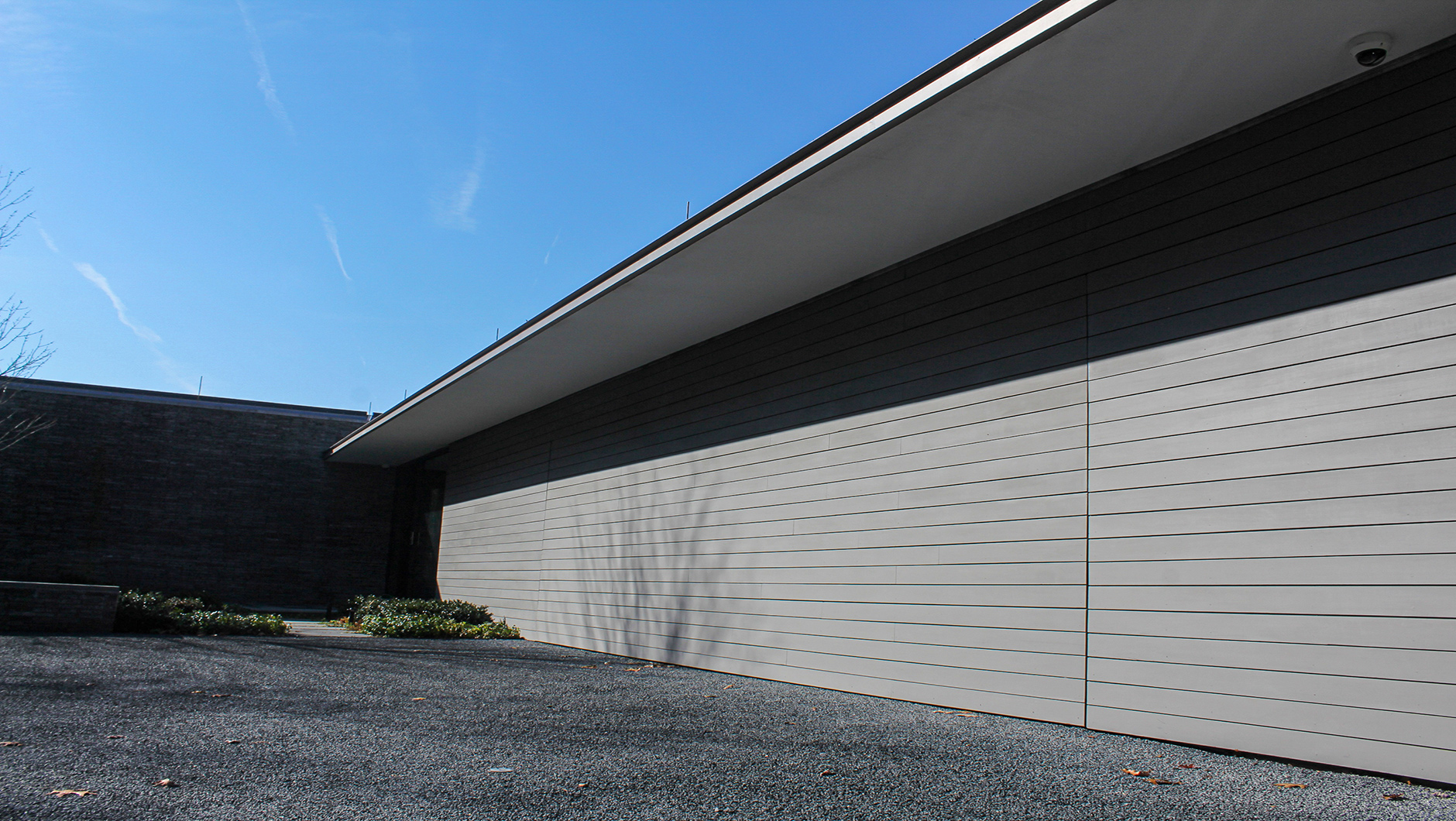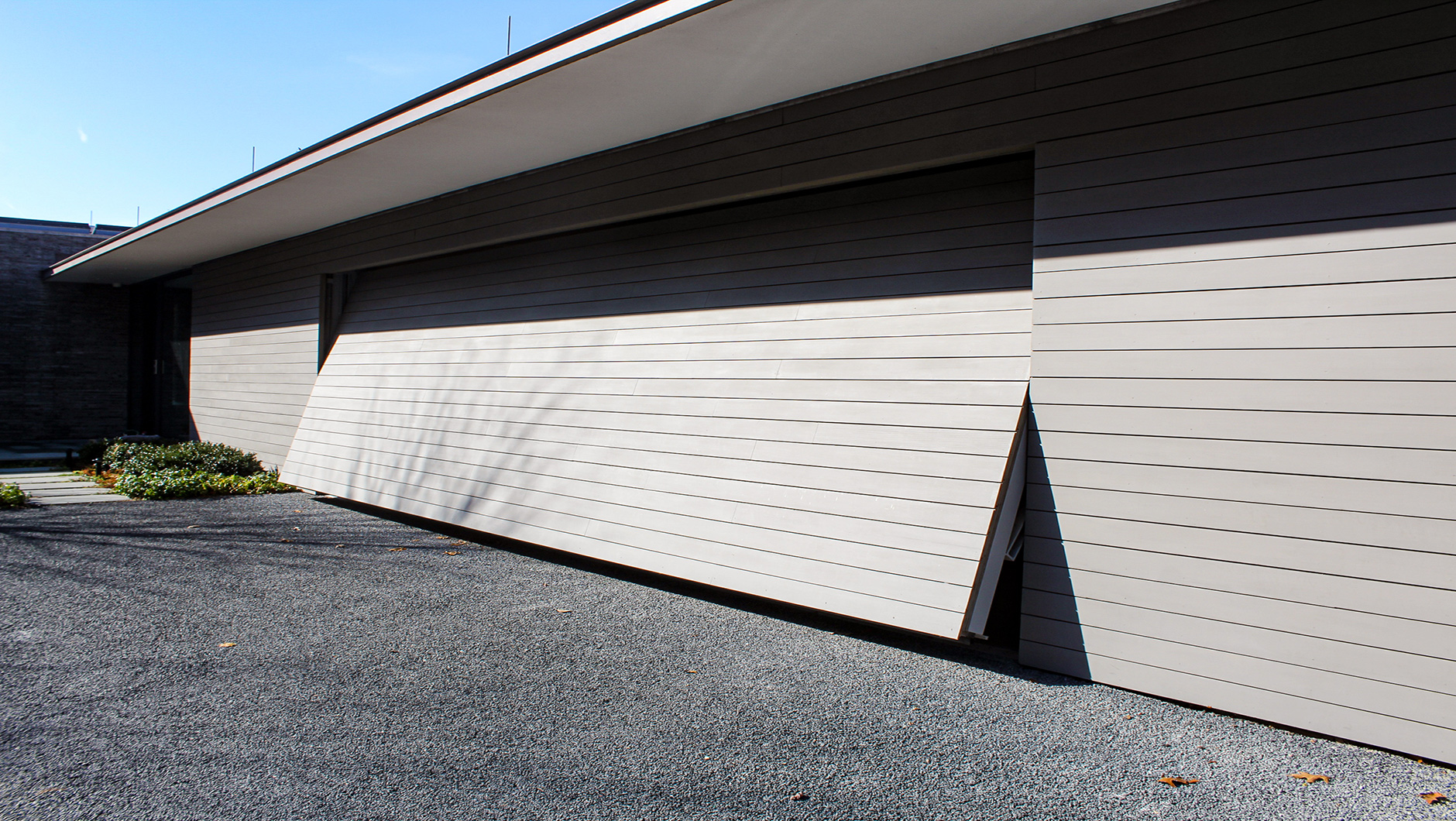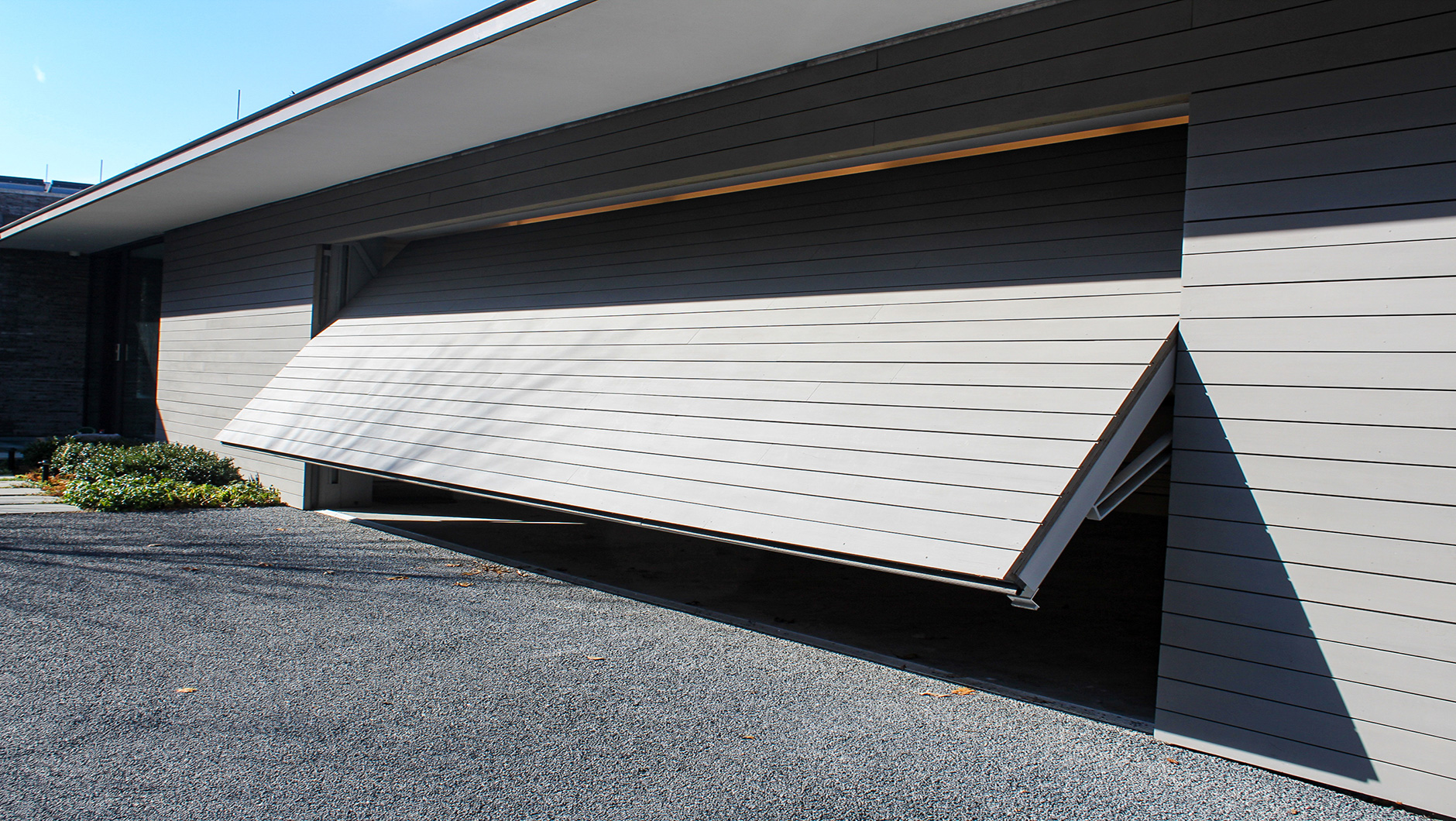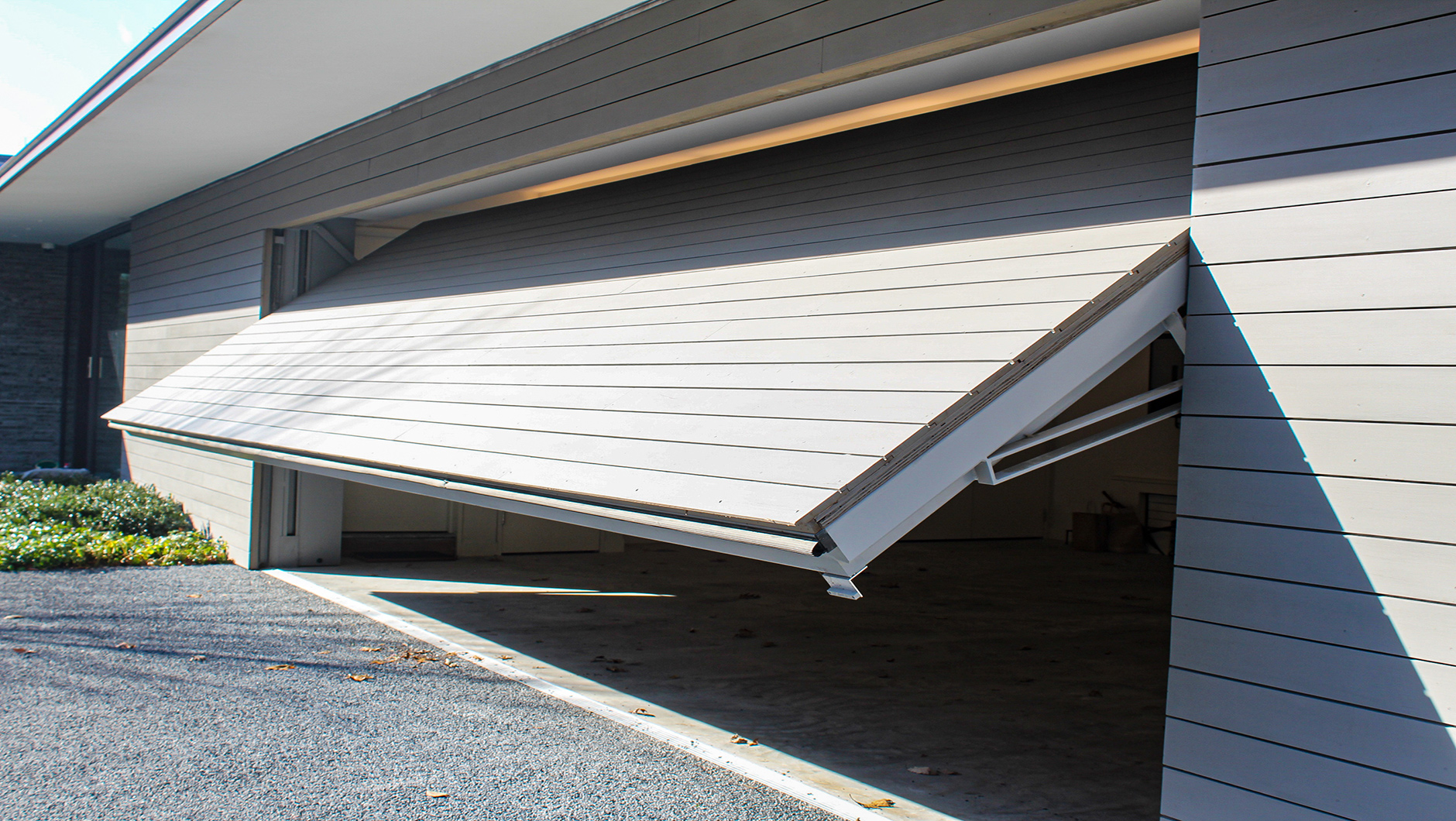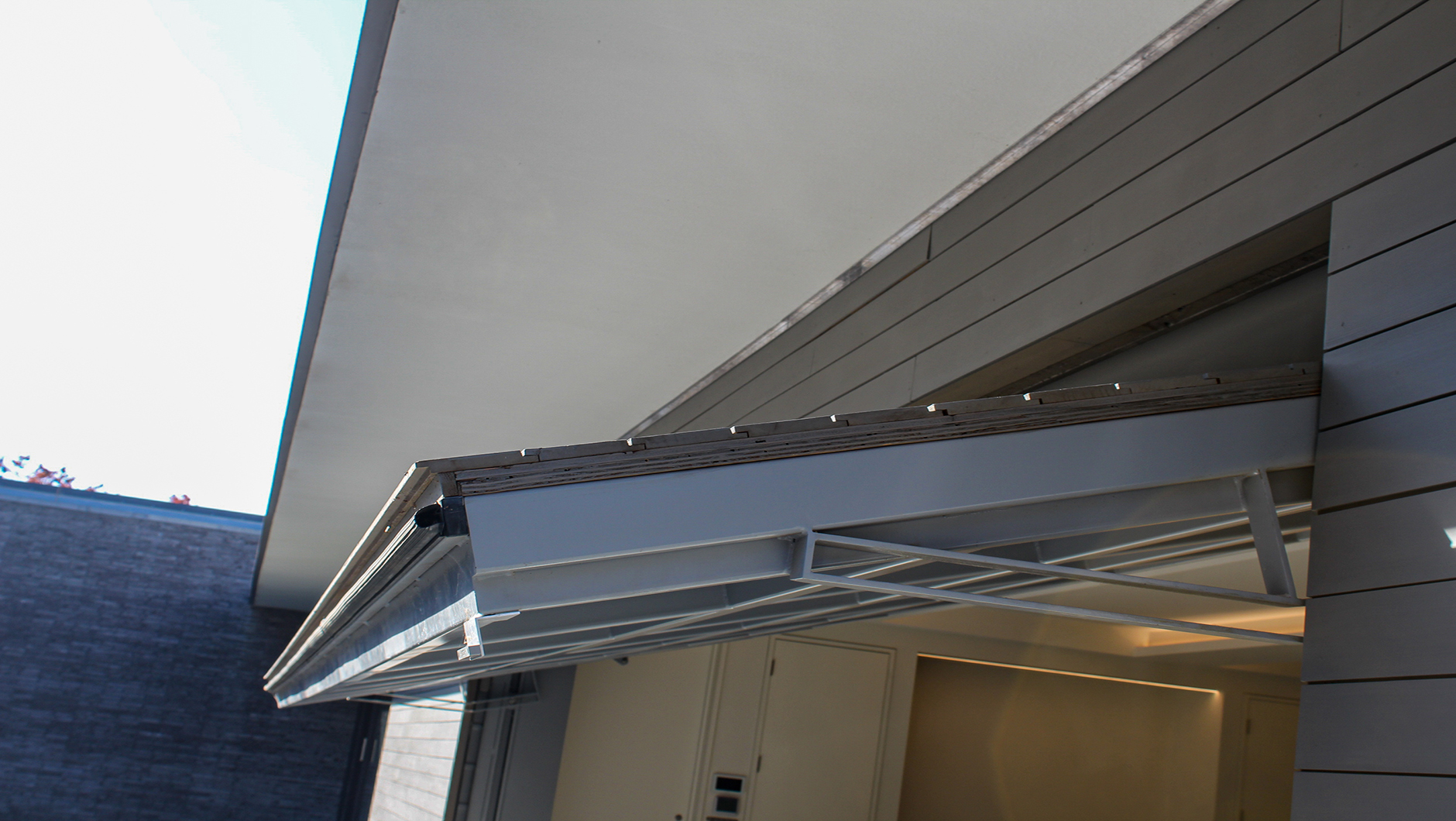 The Renlita S-1000 foldaway door opens smoothly and quietly. Precise mathematical calculations achieve optimal balance for safety, performance and appearance. When fully open, the door rests perfectly horizontal under the header, creating an awning effect.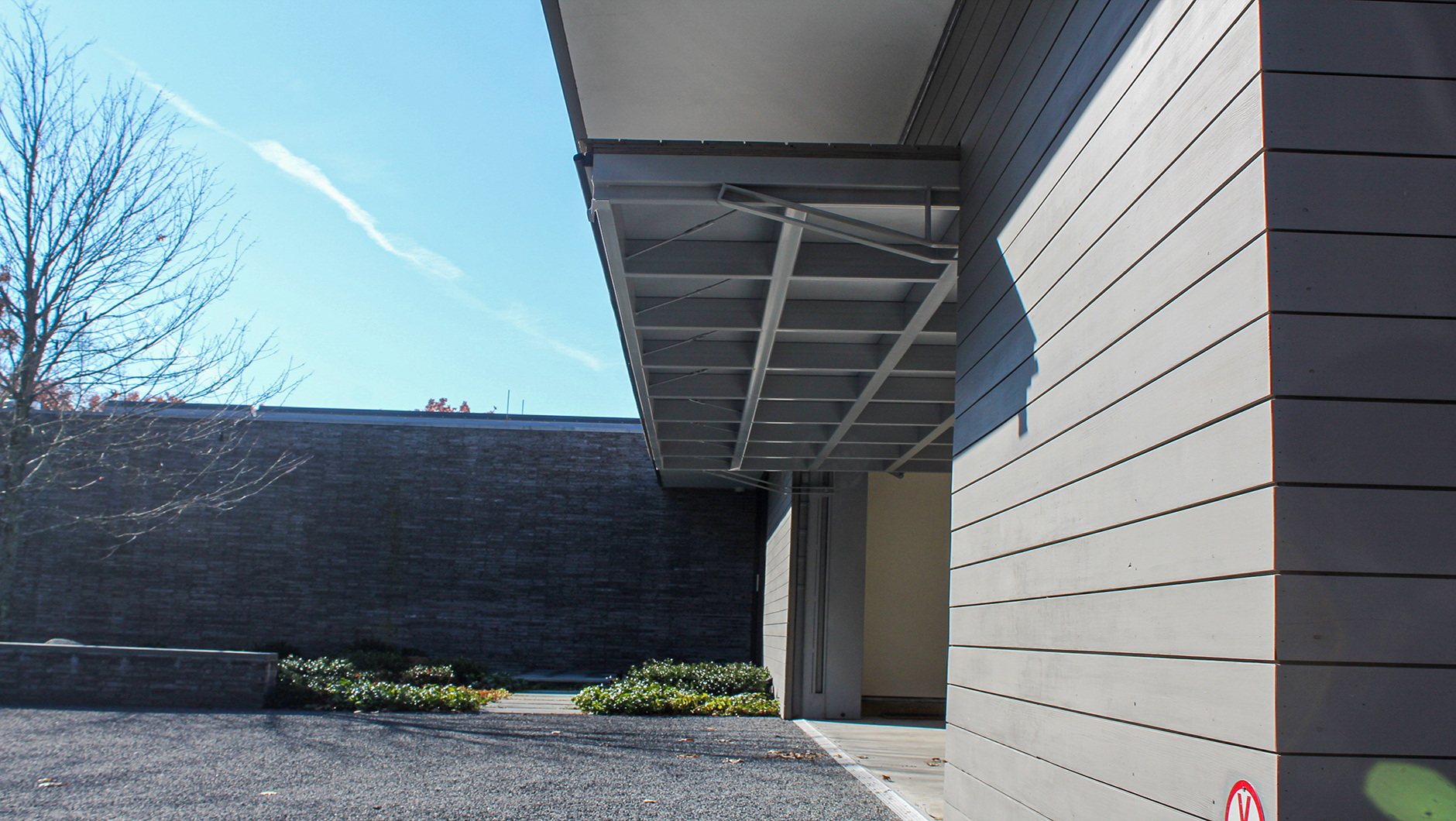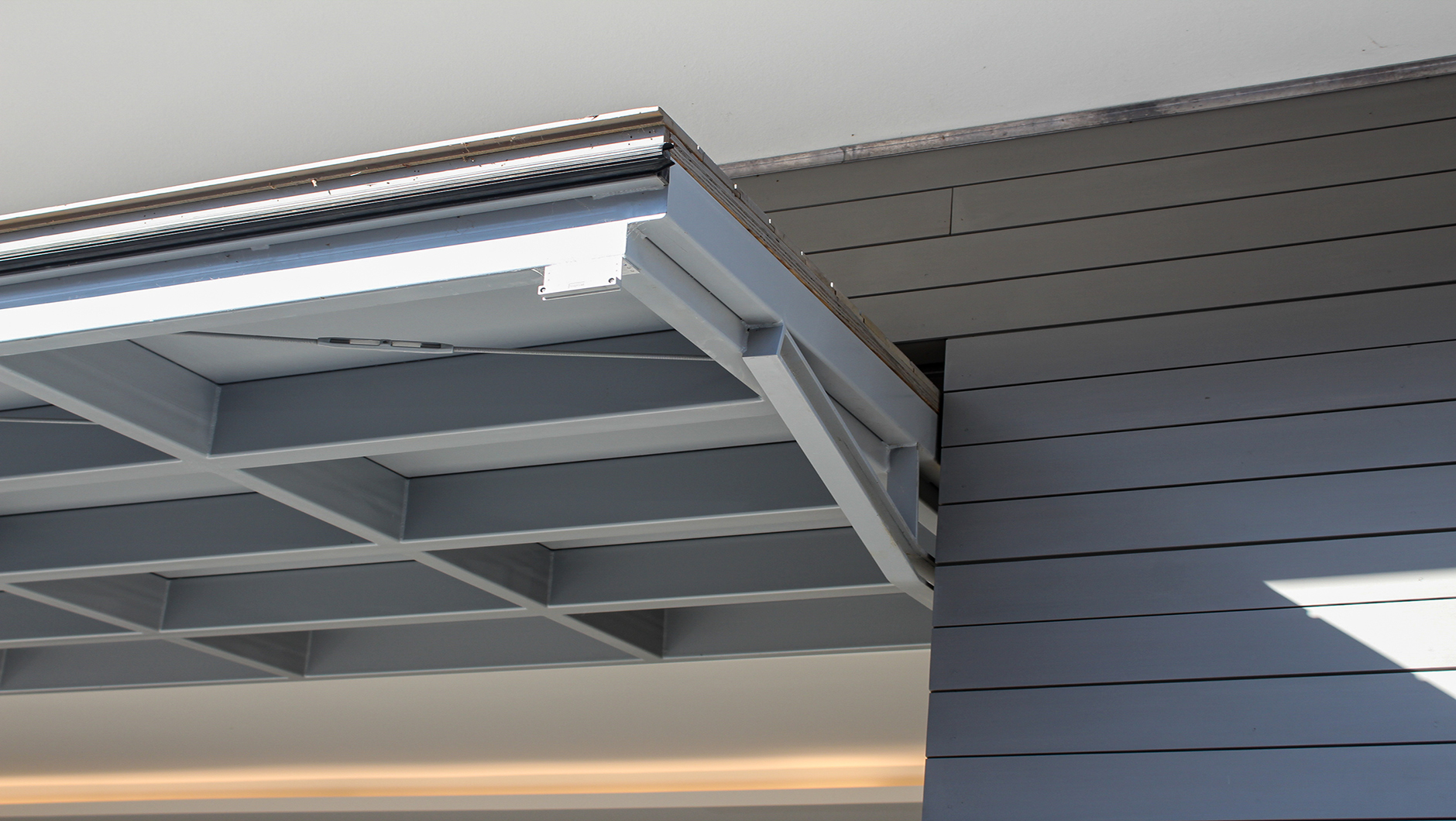 Renlita Custom Openings Benefits:
Designed, fabricated and manufactured in the USA
Frame is constructed of commercial grade steel
Equipped with a standard photo eye sensor and patented safety brake
No additional overhead structure is required, as the door is supported entirely by the jambs
Variety of standard powder coat finishes available along with RAL and custom colors
Cladding: wood, glass, metal or stone
Maximum height: 20'
Maximum width: 30'
View of the Renlita from the inside.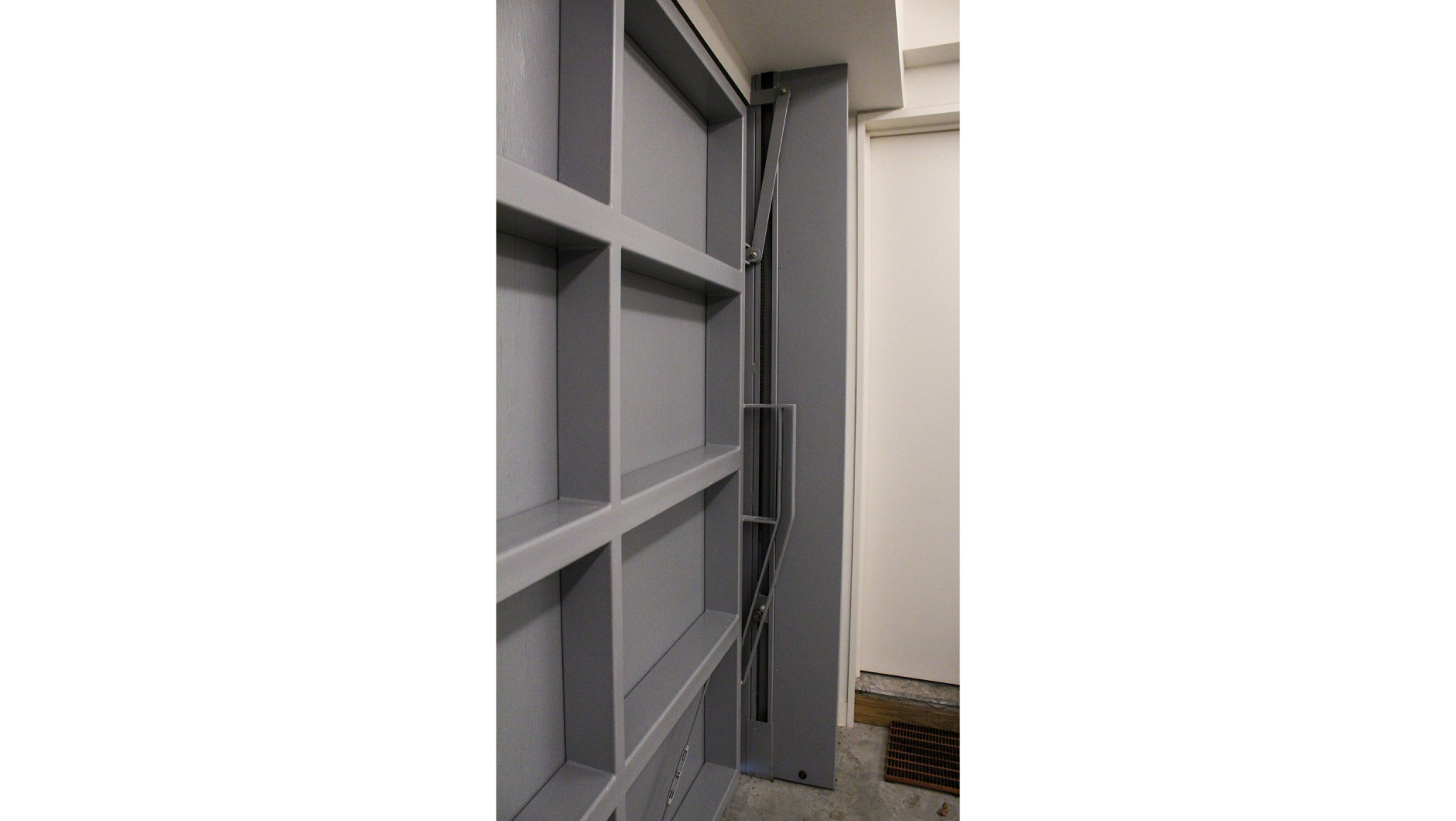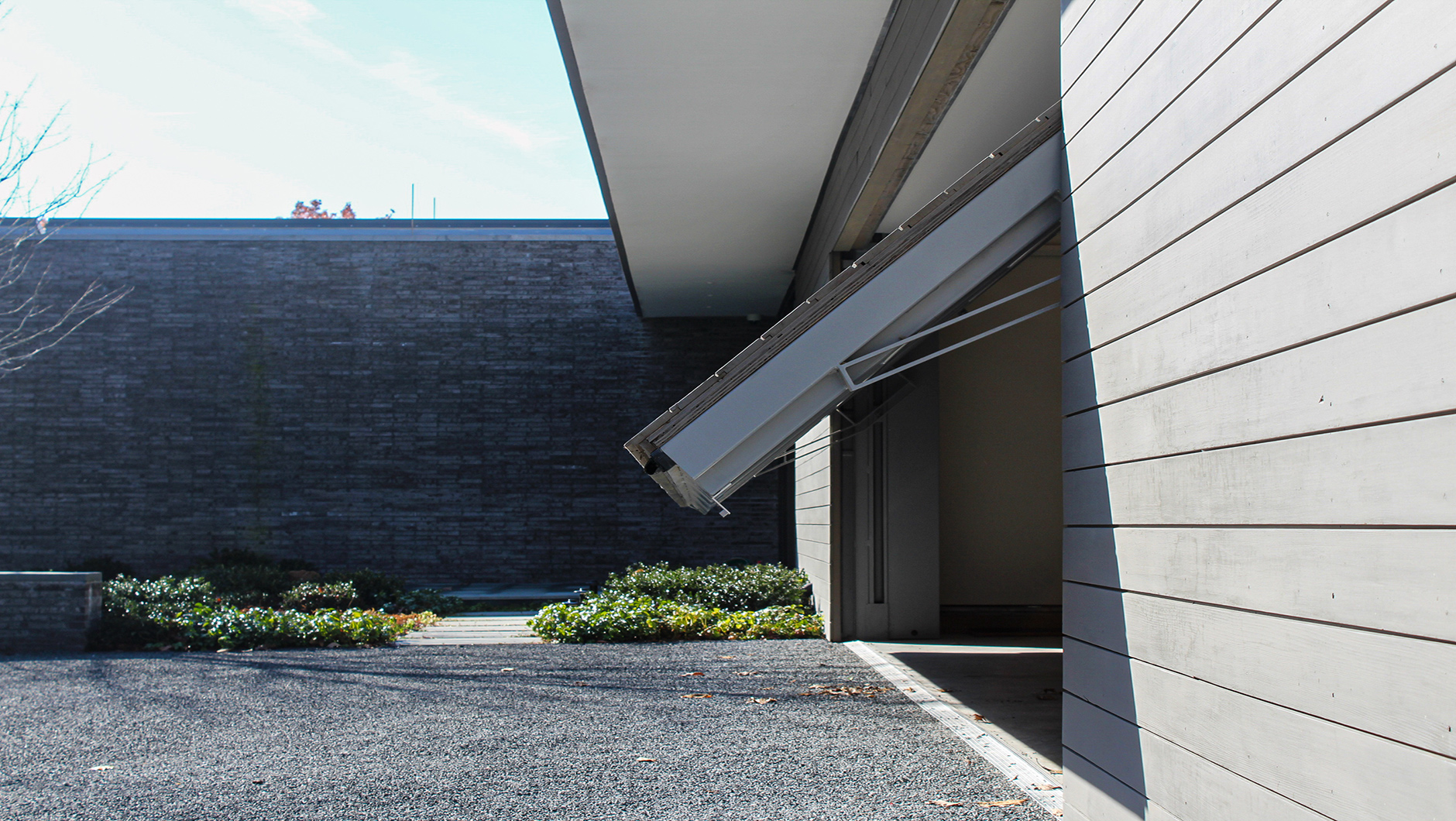 It was a pleasure working with the homeowners, architect and general contractor on this project.
Contact us to learn more about Renlita custom opening solutions.
Check out another project featuring a massive Renlita S-3000 custom opening at the Jacob K. Javits Convention Center in New York City.
Visit our 12,000 sq ft showroom, in Bergen County, NJ to see a Renlita S-3000 in-person and learn more about how Renlita may be customized to fit your design intent. We look forward to working with you!
ARCHITECT:
Steven Harris Architects, LLP
GENERAL CONTRACTOR:
Berkshire Wilton Partners of Darien, CT
PRODUCT:
Renlita S-1000 Counterweight Balanced Foldaway Door