Design Pivots to Modern Aesthetic
When a location was sourced for this high-end office renovation in Flatiron District in New York, team of creative designers and architects headed up interior design. With solid bones to work with in its assortment of oversized arched windows, soaring ceilings and exposed duct work, they embarked on the space's transformation.
Step foot inside the generous large conference room with its freshly painted white walls, graceful pendant lights and original hardwood floors. The contrast of light and dark are at play in the artwork, while the massive wooden conference table pairs neatly with buttery soft leather chairs.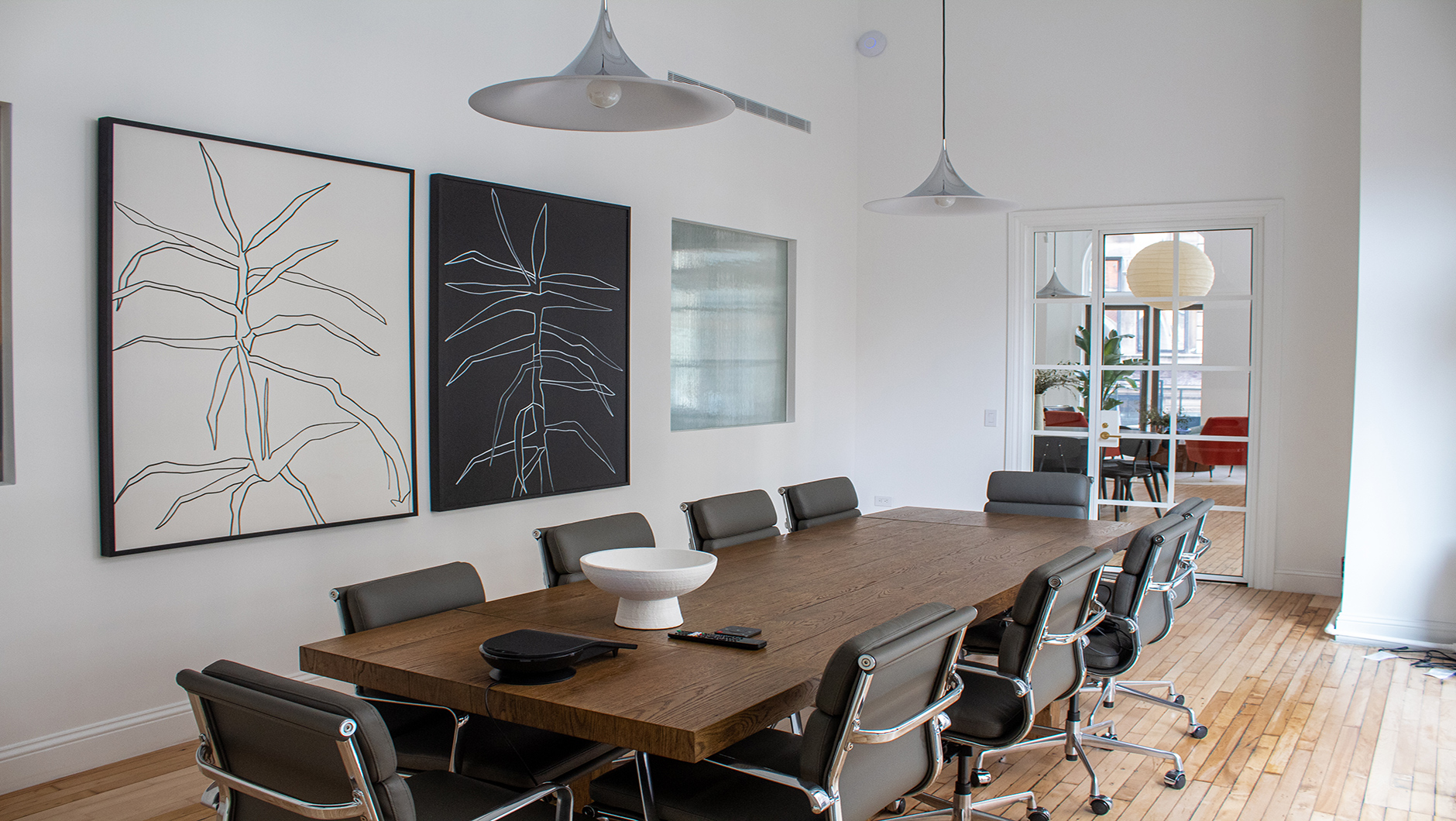 A fully-framed ZONA 1 door, with applied mullions and sidelight, maintains a visual connection to the main space. The door provides an additional avenue for natural light to enter and enliven the conference room.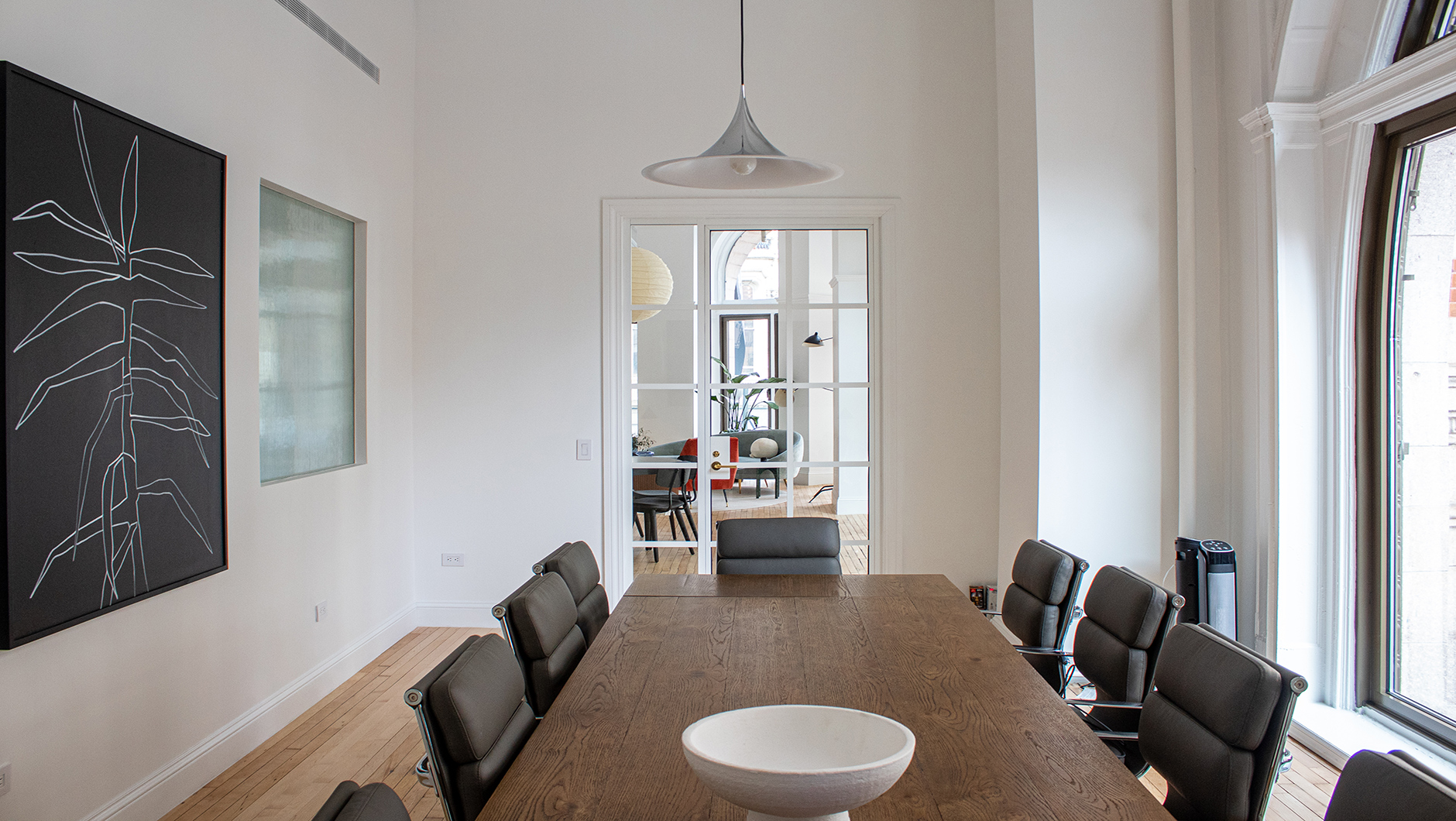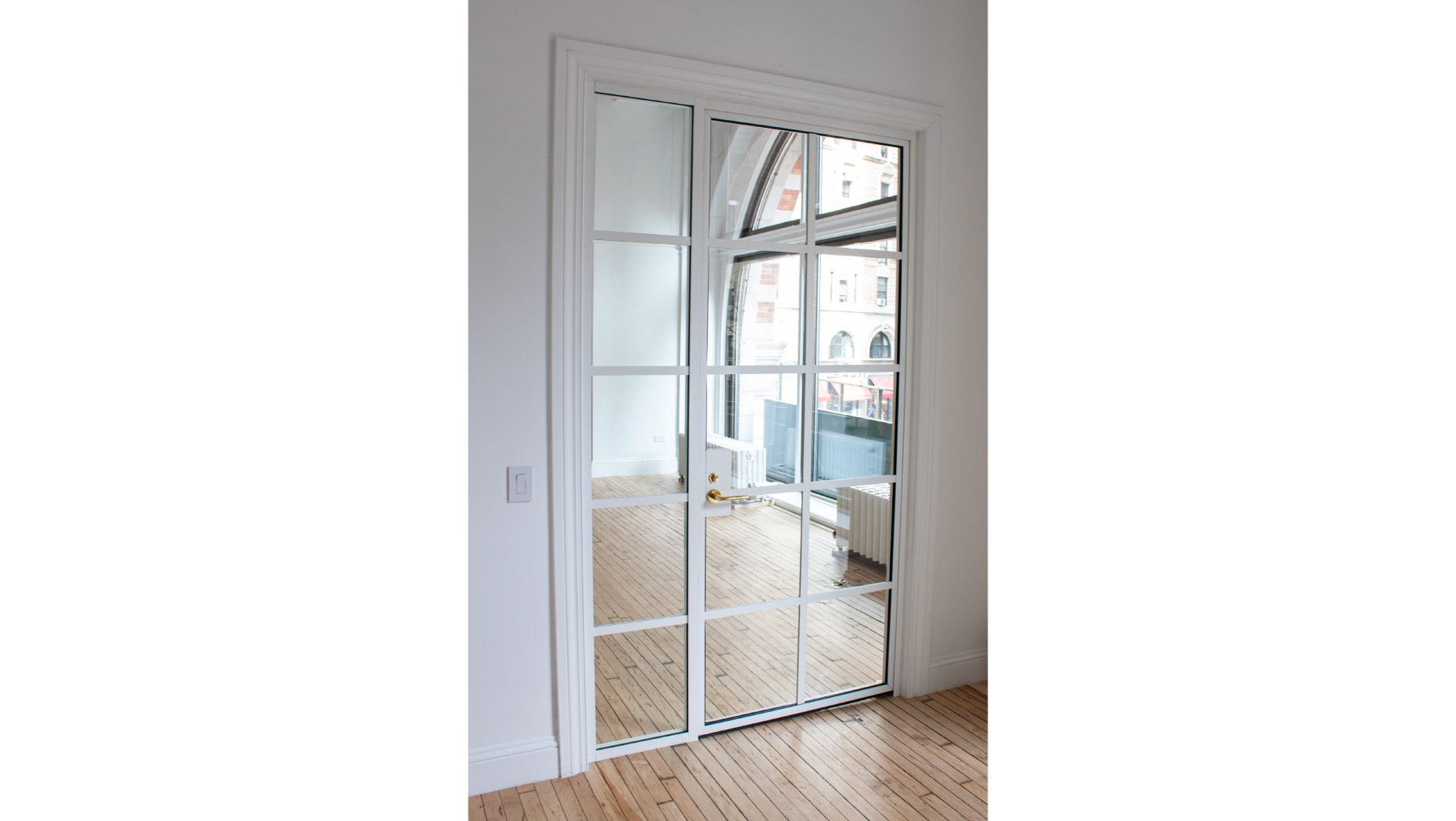 A beautiful contrast to the crisp white doors is the brilliant hardware by Rixson in "bright brass" finish. The hardware shines like jewels dotted throughout the space. A variety of levers and locking hardware were specified for the four doors installed in the showroom.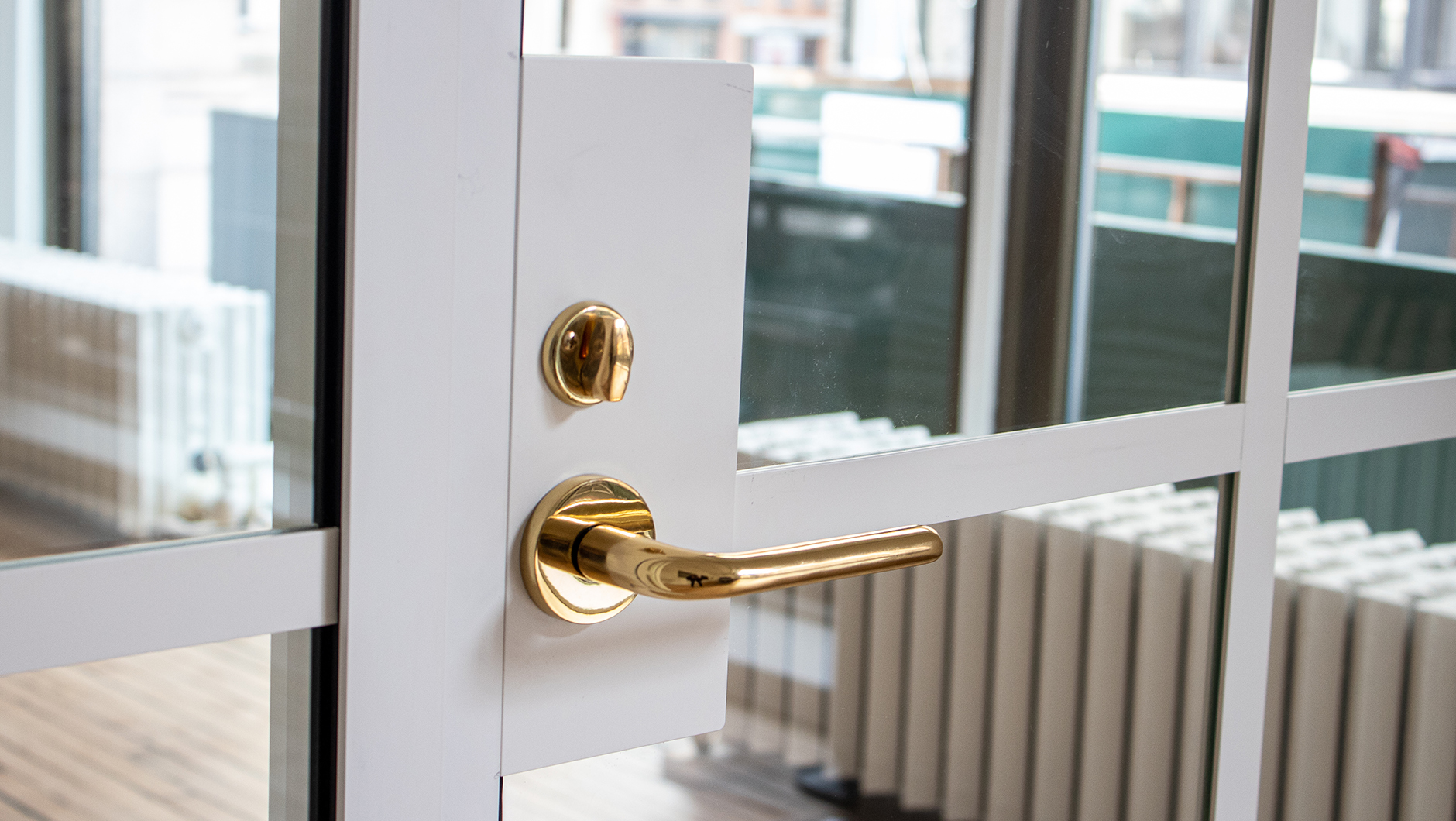 Detail photo of the ZONA door sweep, applied mullion and slender profile. Door sweeps help with acoustic privacy and prevent distracting light leak at the bottom of the door.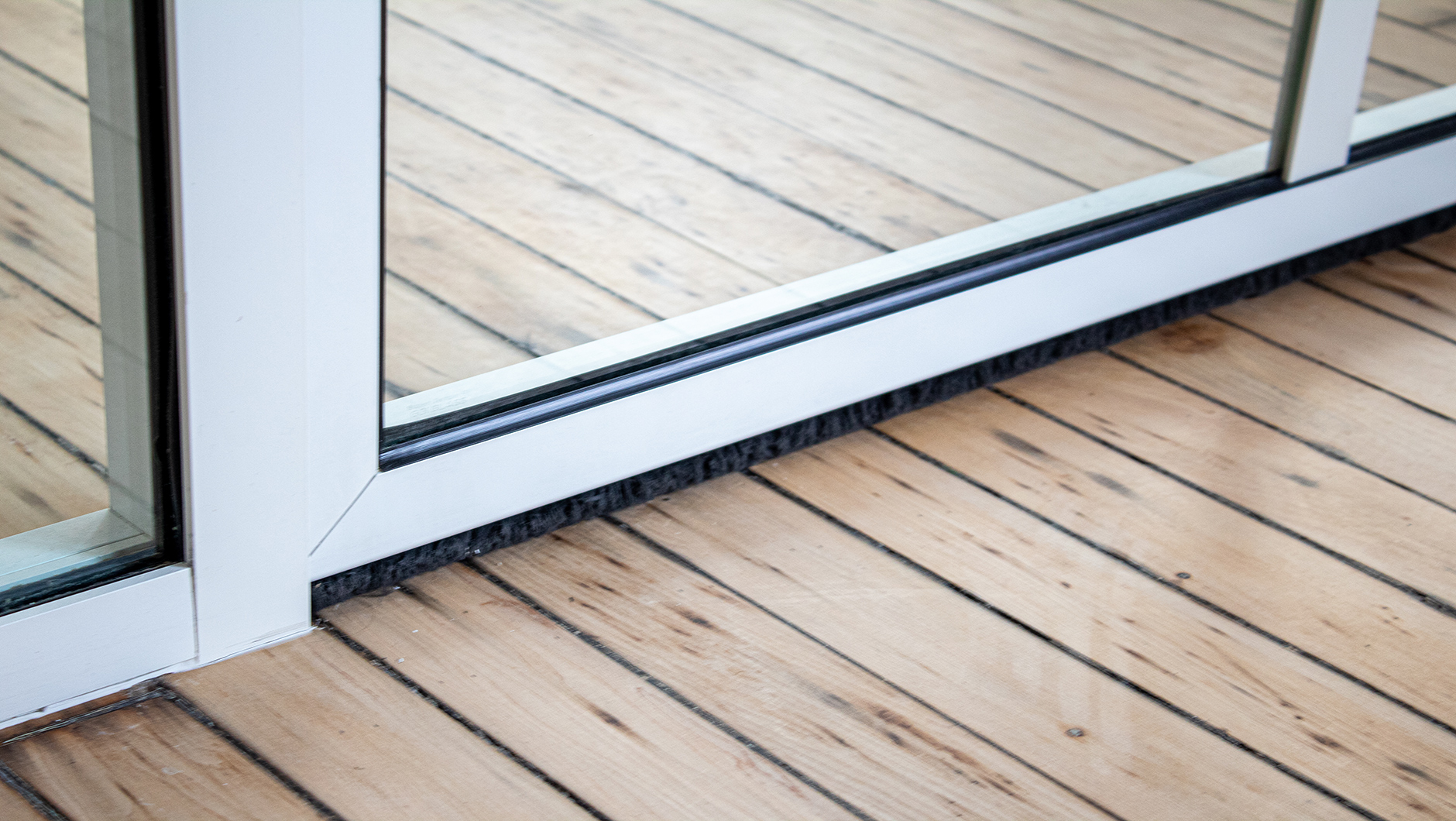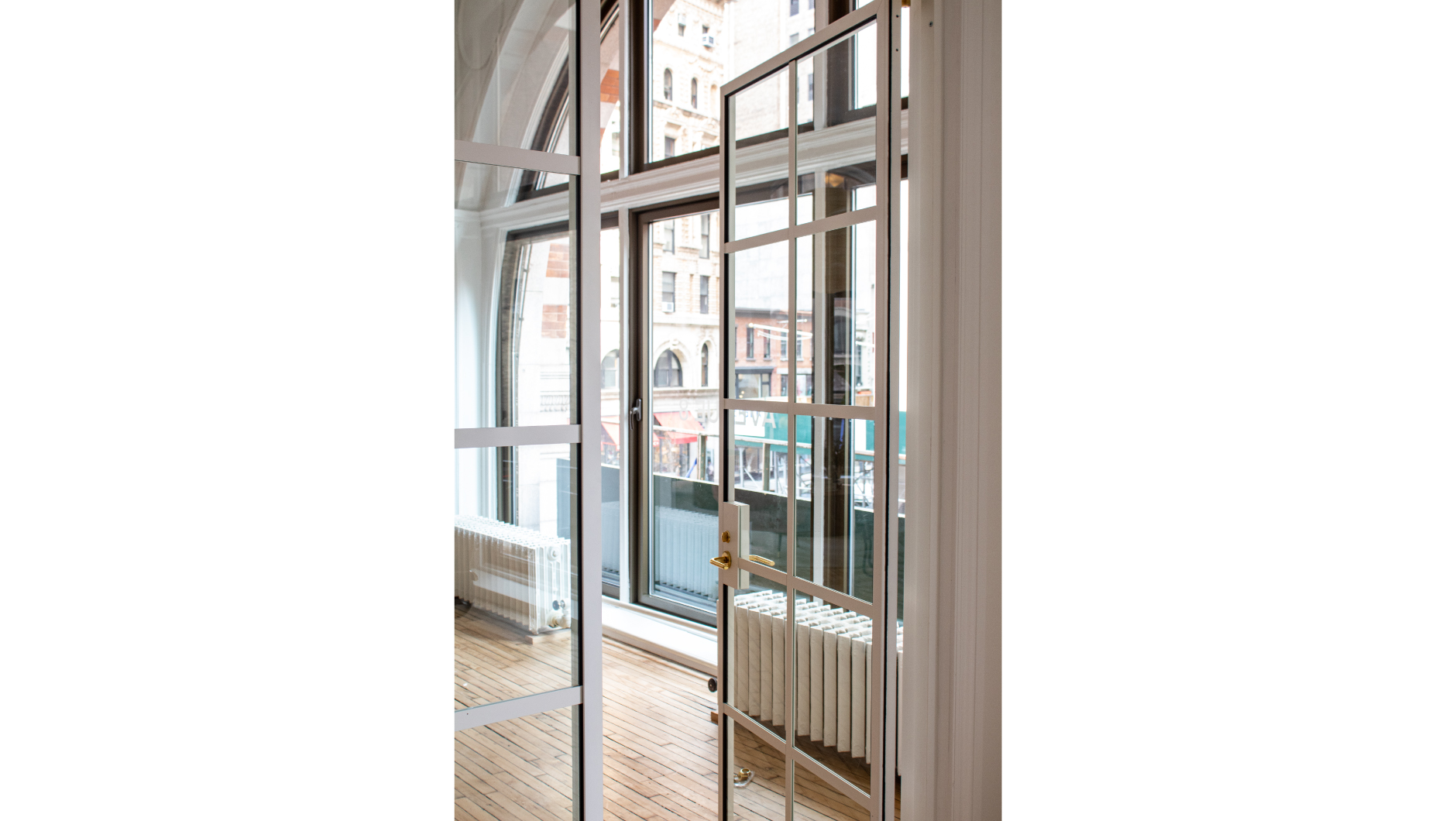 Enter the large private office. This tranquil sanctuary features a ZONA door with lockable hardware, outfitted with key in front and thumb turn on the back.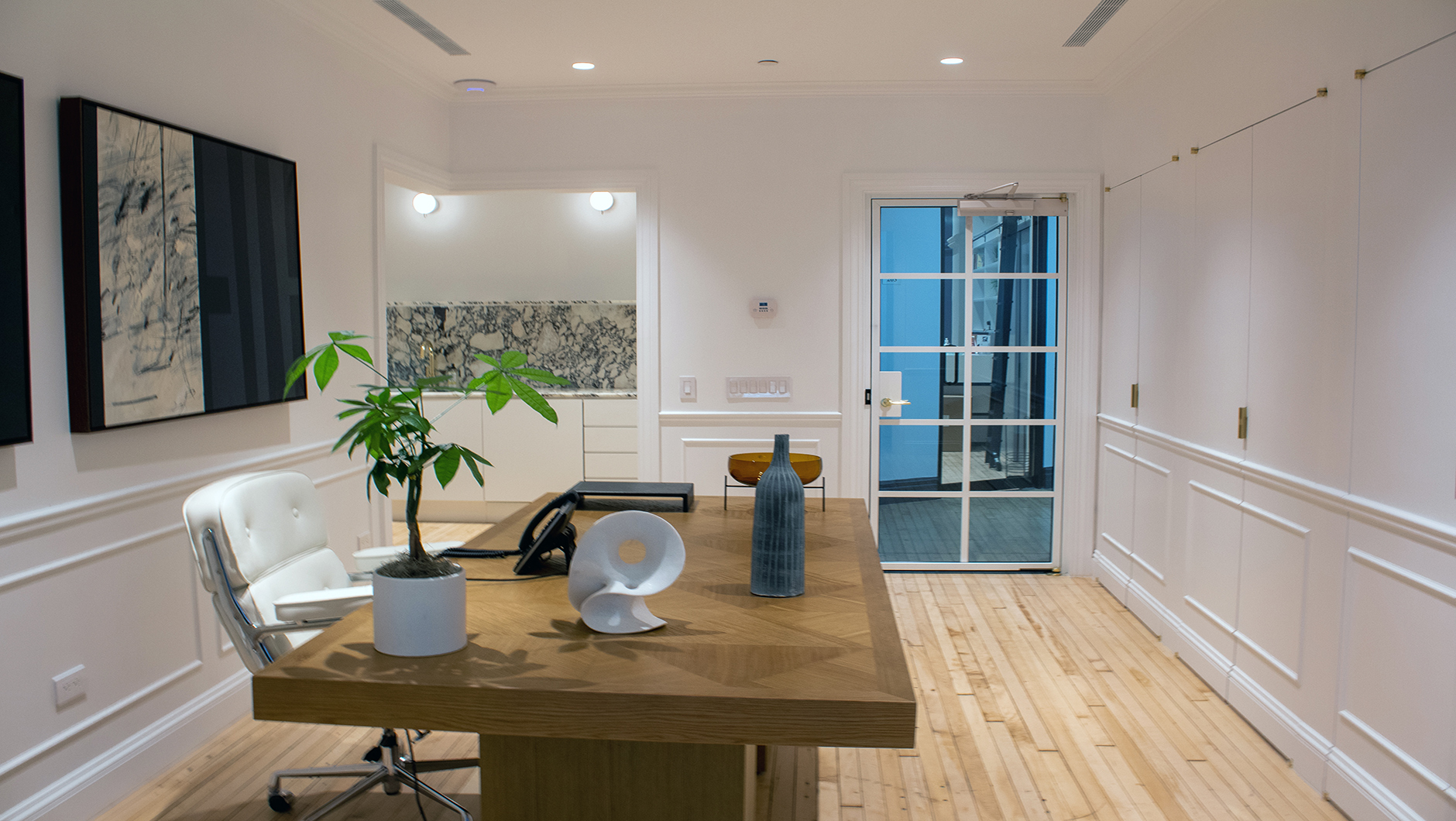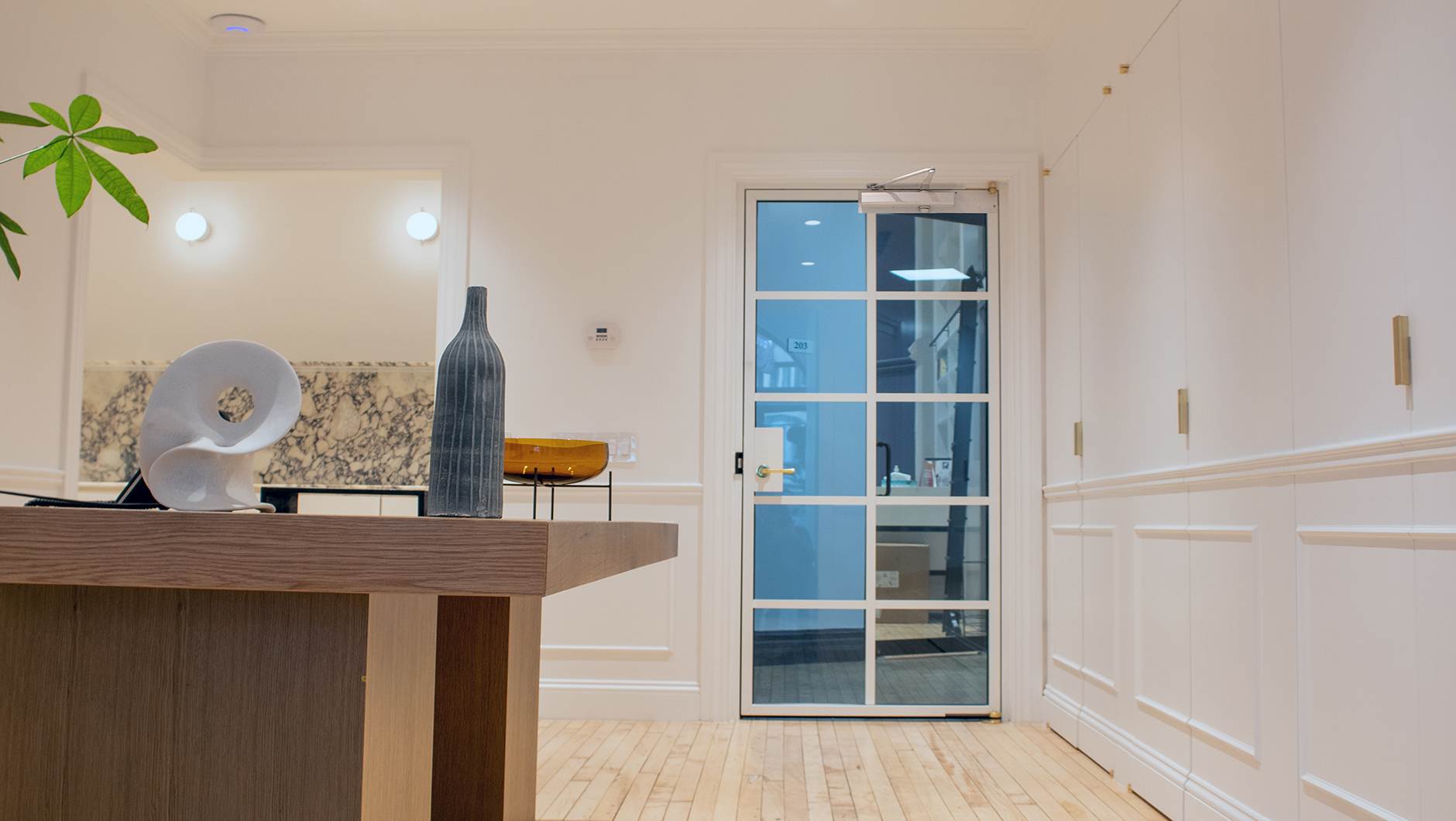 All the existing wooden doors were replaced with sleek, modern ZONA Glass Wall Systems fully framed doors and sidelights. Produced locally, these premium doors were custom designed to fit the existing case openings.
The case moldings appear original to the space but are actually brand new and were installed a week before the doors. The traditional moldings add character along with a nod to the past, while the sleek pivot doors introduce modernity.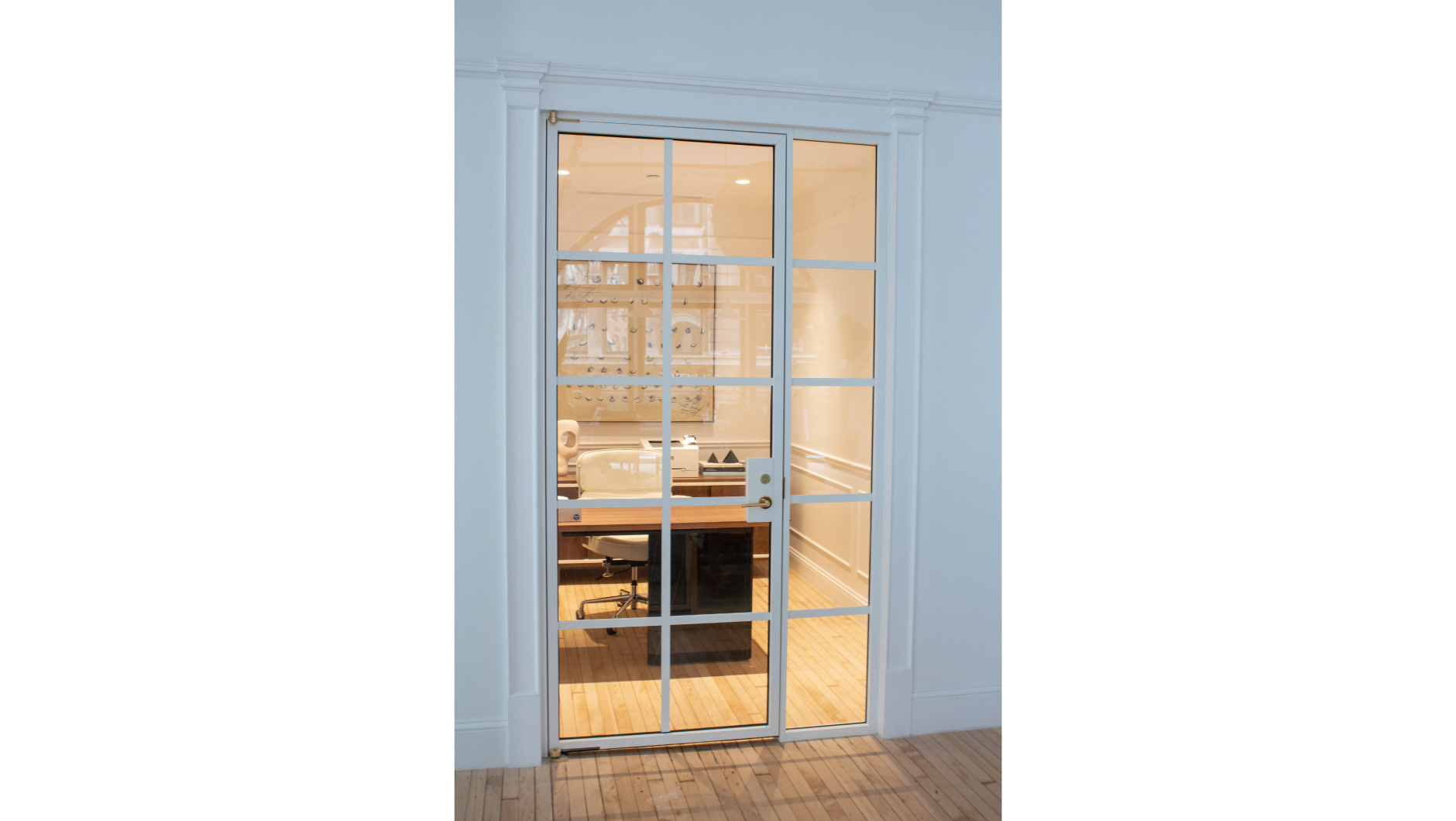 ZONA's elegant fully framed door and sidelight provides access to natural light and acoustic control. Since ZONA's doors are fully framed, they are safer than traditional glass doors. ZONA's doors are slim, but strong, designed with 50% thicker aluminum profiles for unmatched rigidity.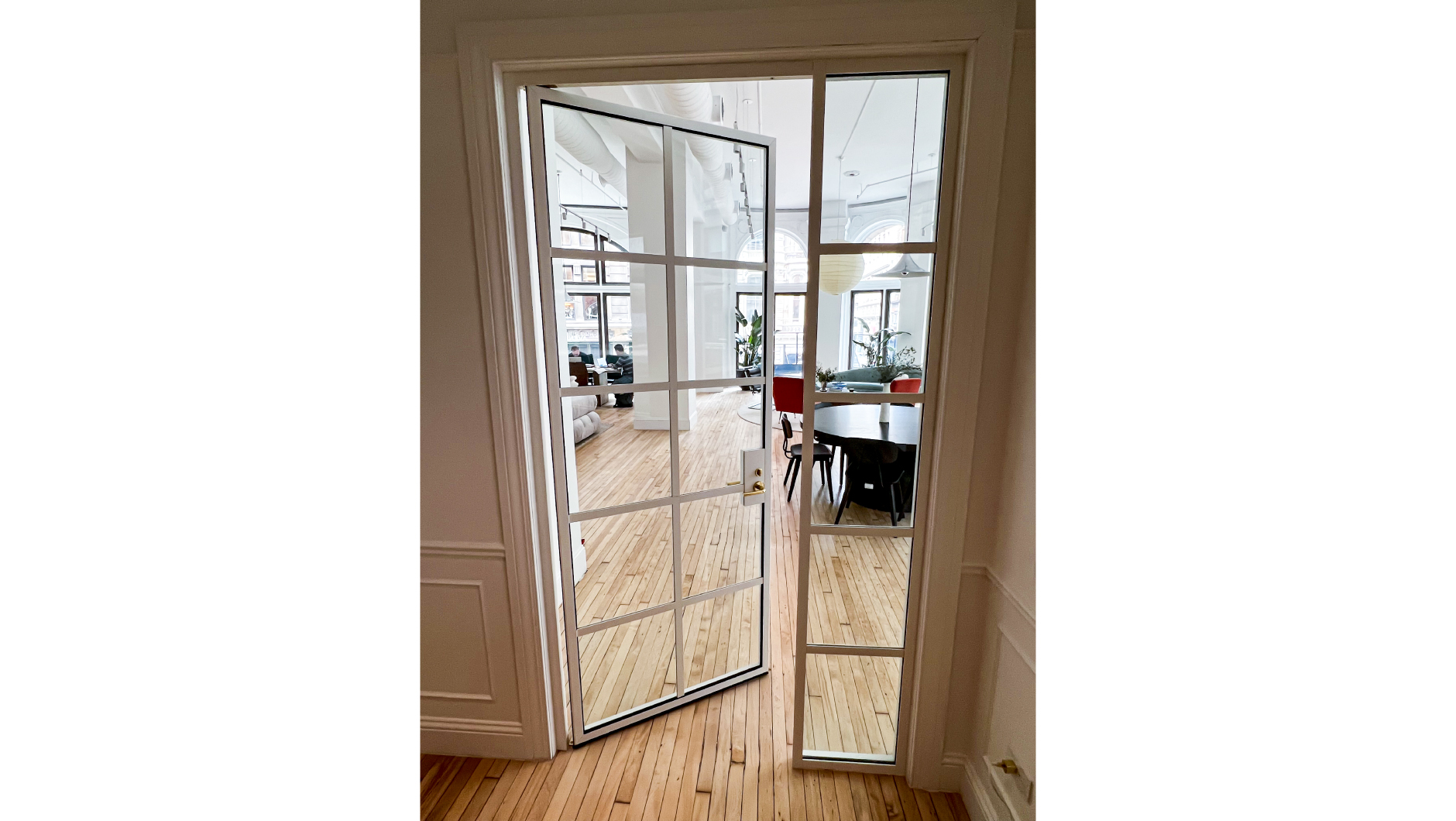 Adjacent to the large conference room is a cozy break out room for smaller private meetings. Another ZONA door and sidelight dress up the entrance.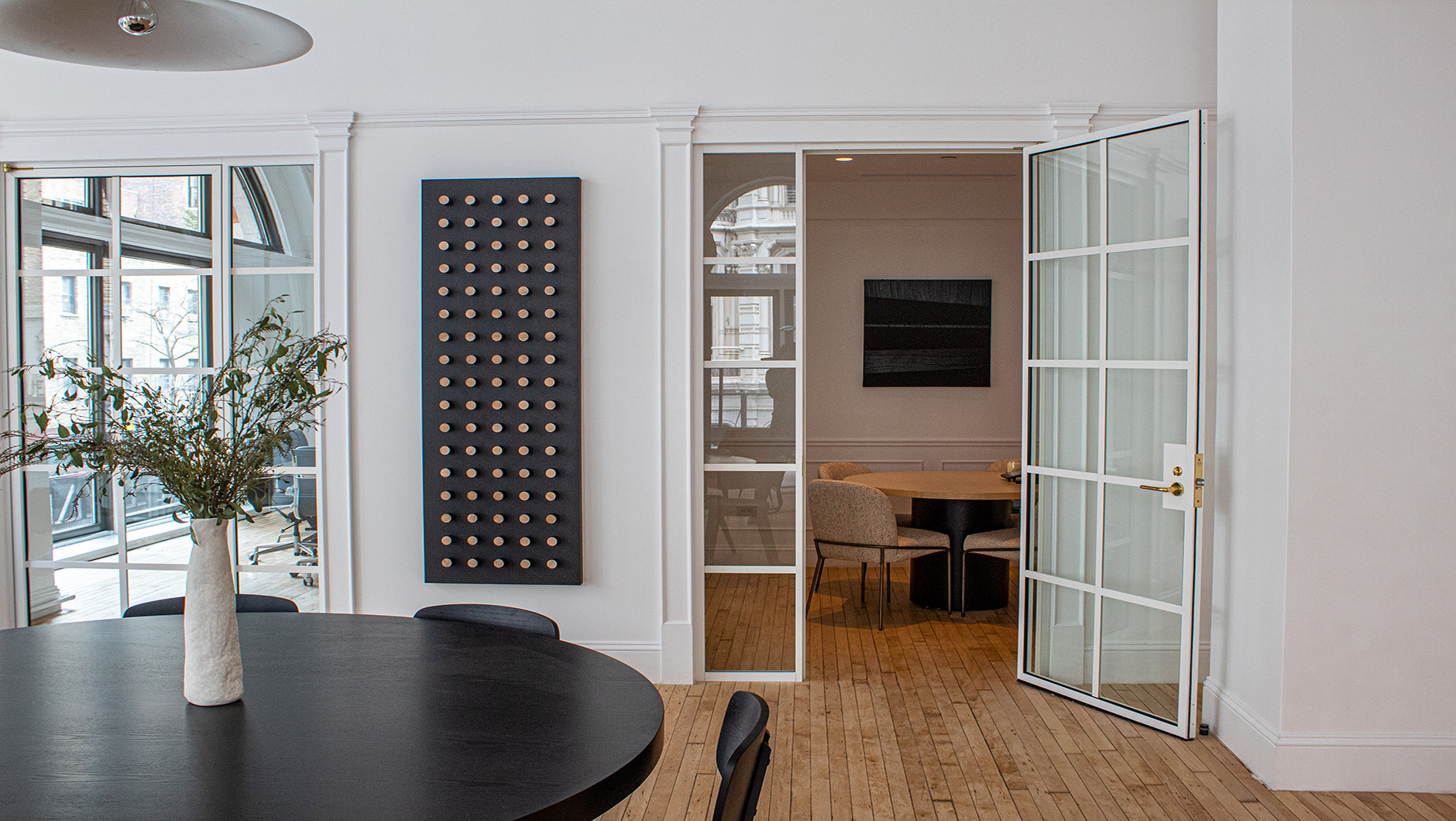 With access to plenty of natural light from the frosted glass inset and ZONA Glass Wall Systems' door and sidelight, this smaller meeting space remains bright even when the door is closed.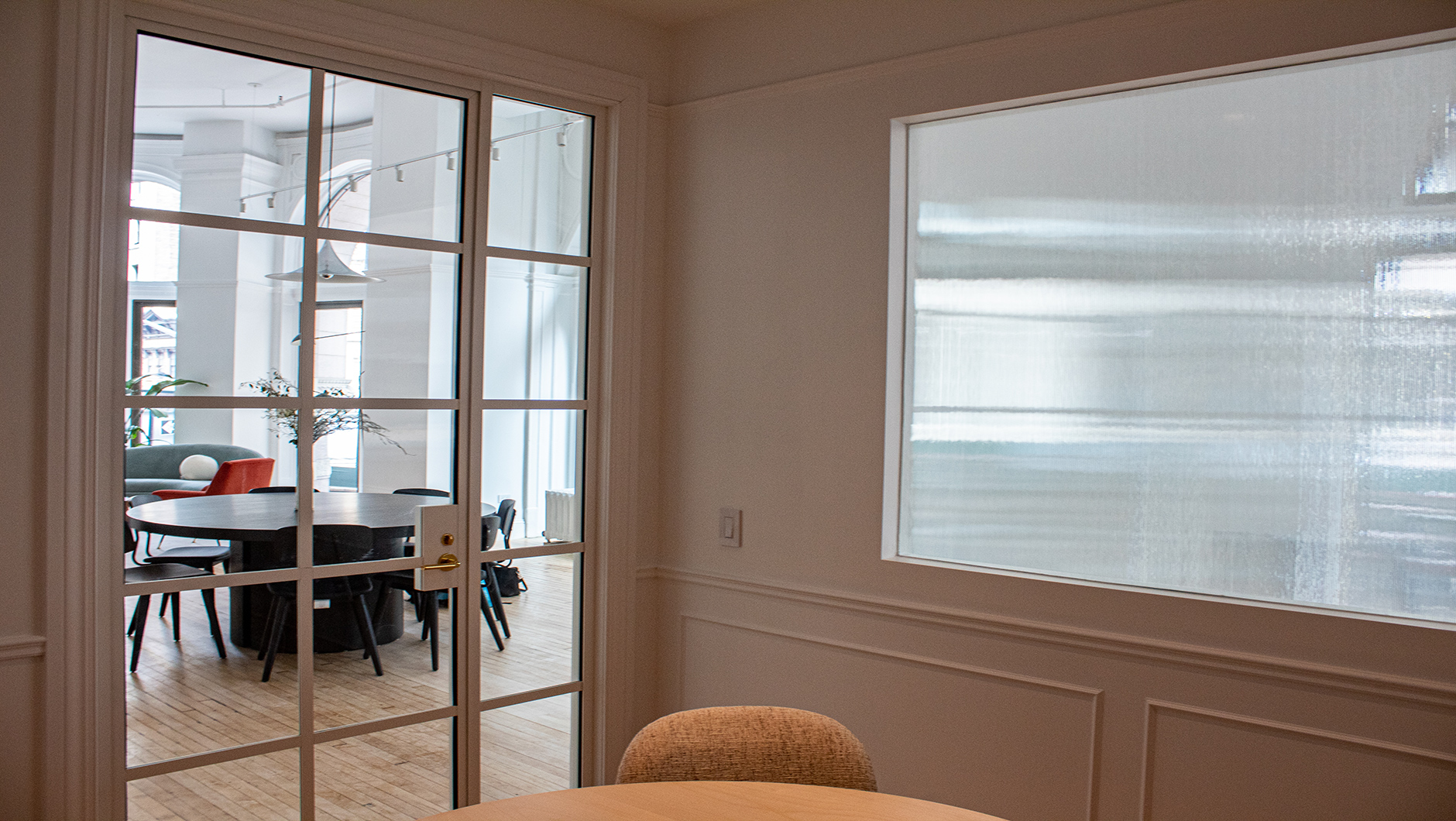 Two adjacent ZONA door systems play off one another with opposing means of entry.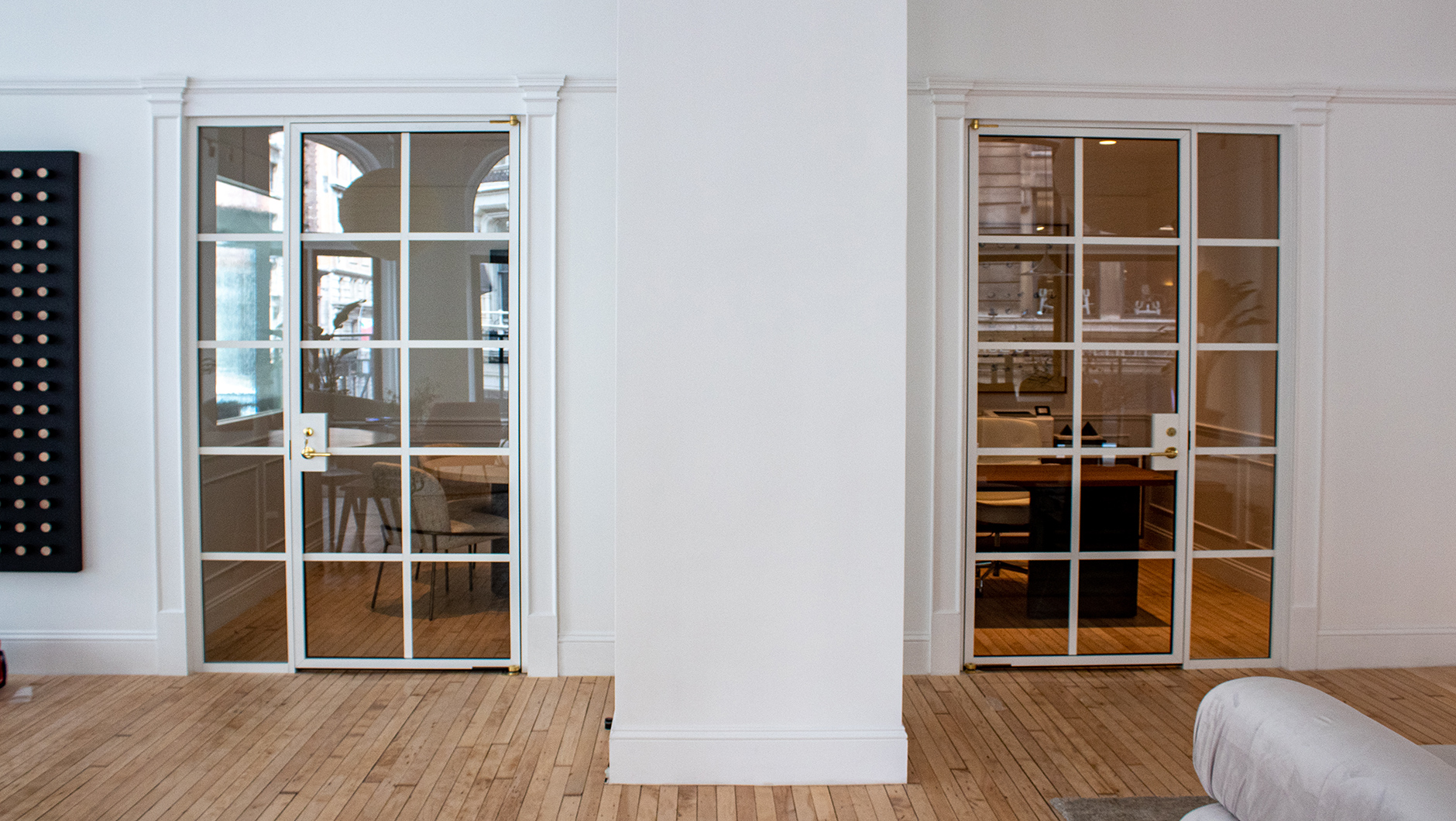 In the center of it all is an elegant, yet playful seating area, ideal for informal meetings, relaxation and reflection. The luxurious curved sofa nestles neatly into the arched windows. A pair of luxurious velvet chairs add a punch of color and provide for comfortable conversations. Who wouldn't want to linger longer in a space like this?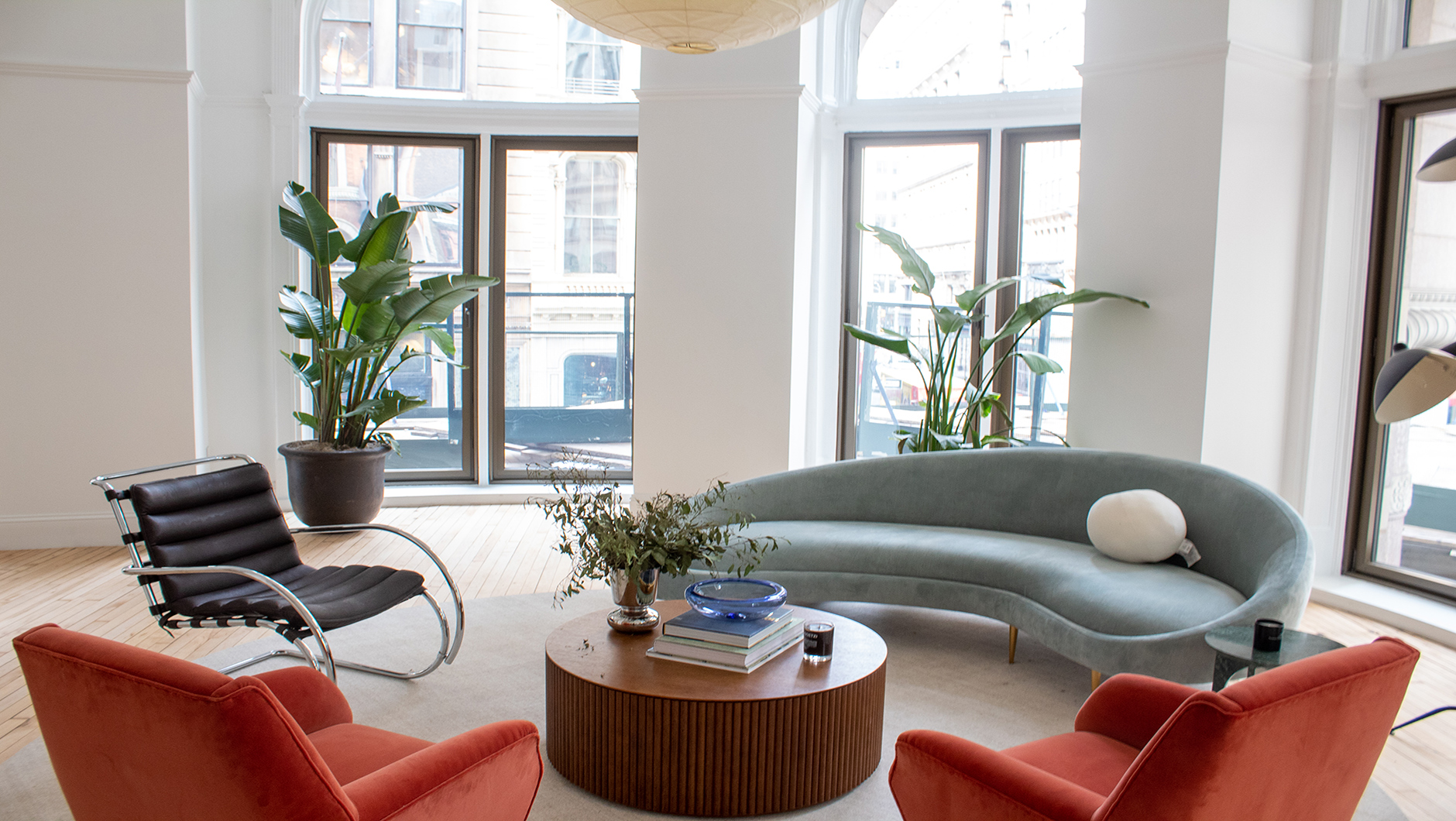 ZONA. It's all in the details. The slim 1 ½ high profile in white powder coated aluminum with applied mullions, door sweep and sidelight.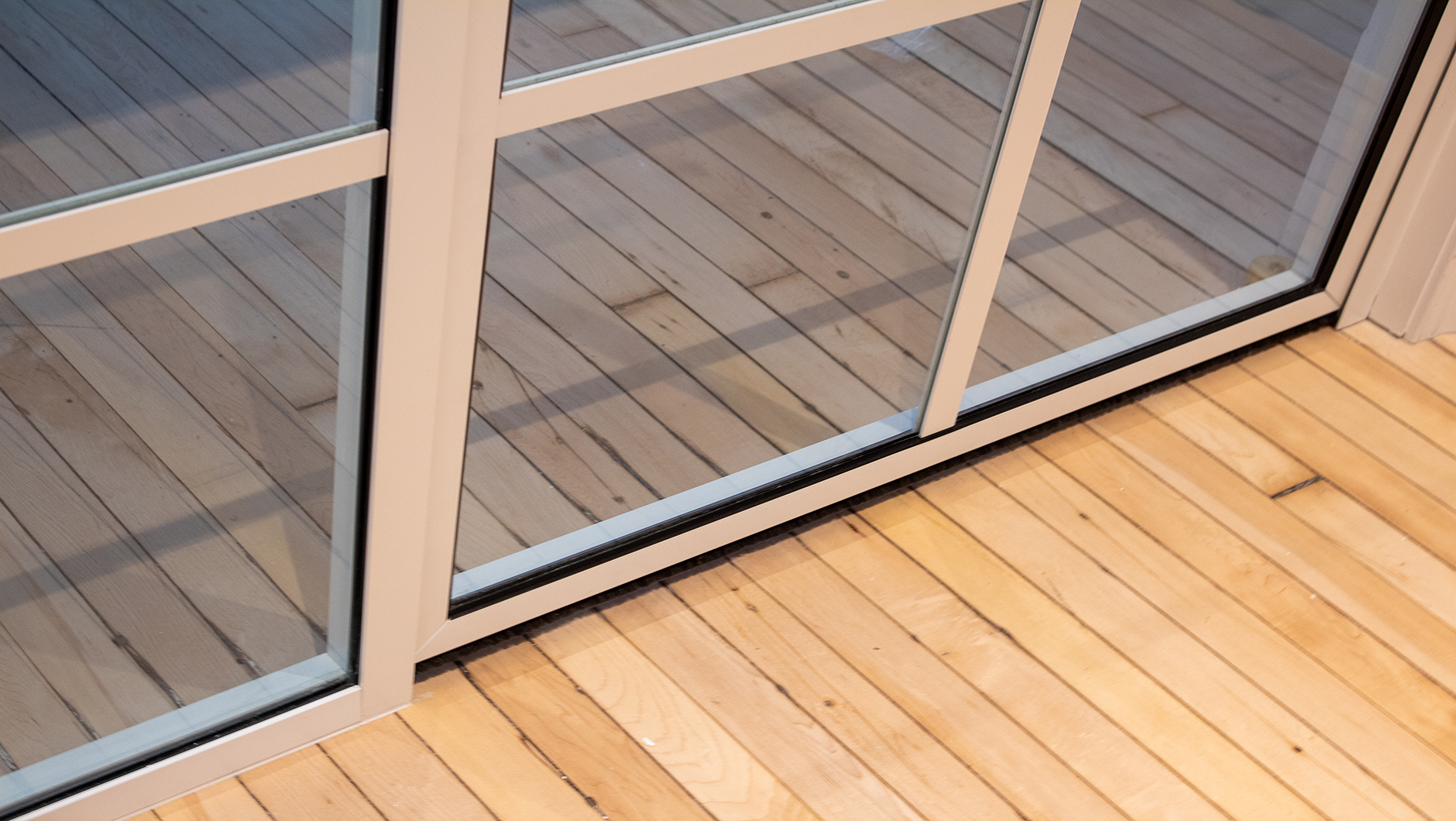 ZONA pivot door hardware details.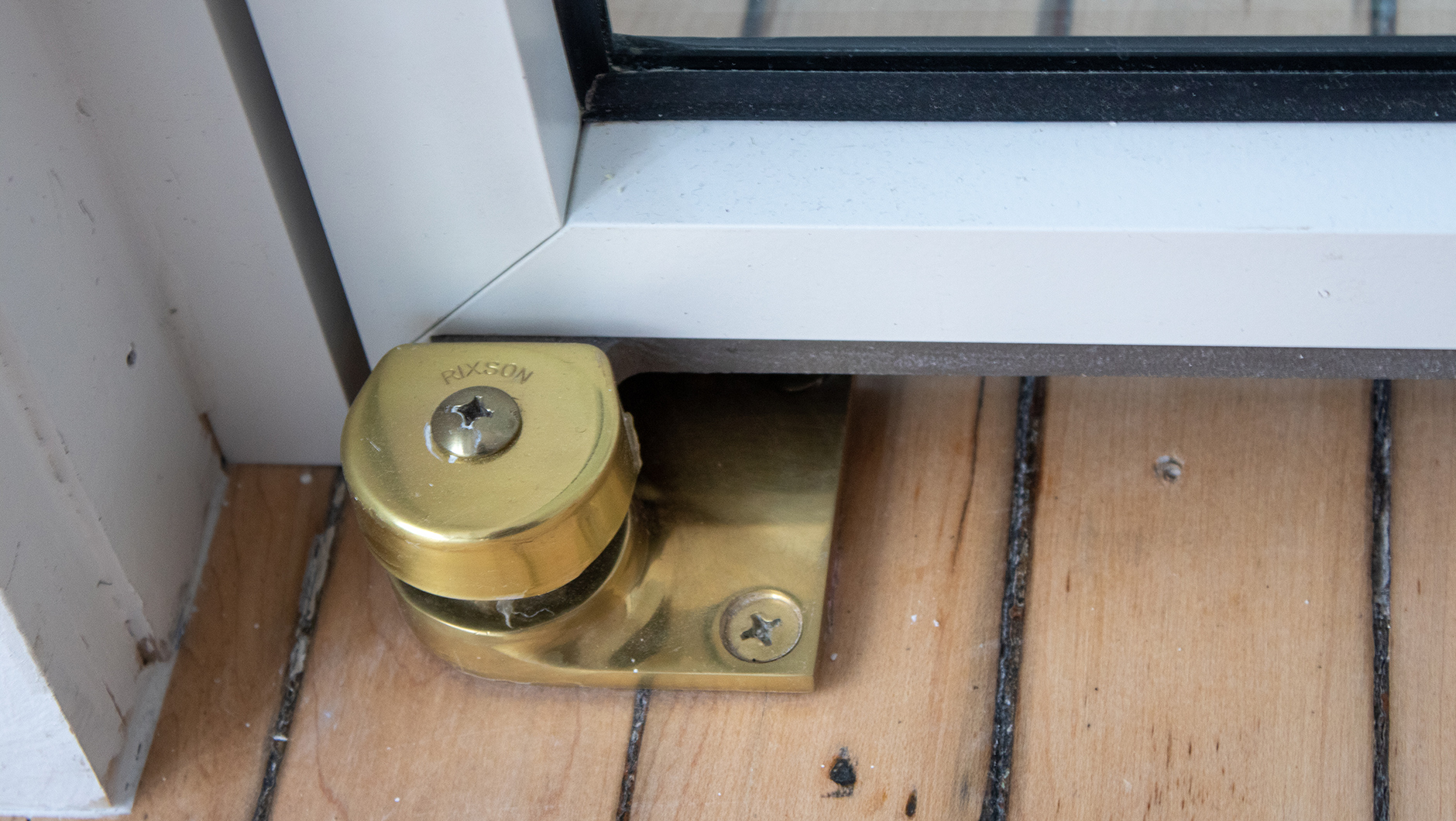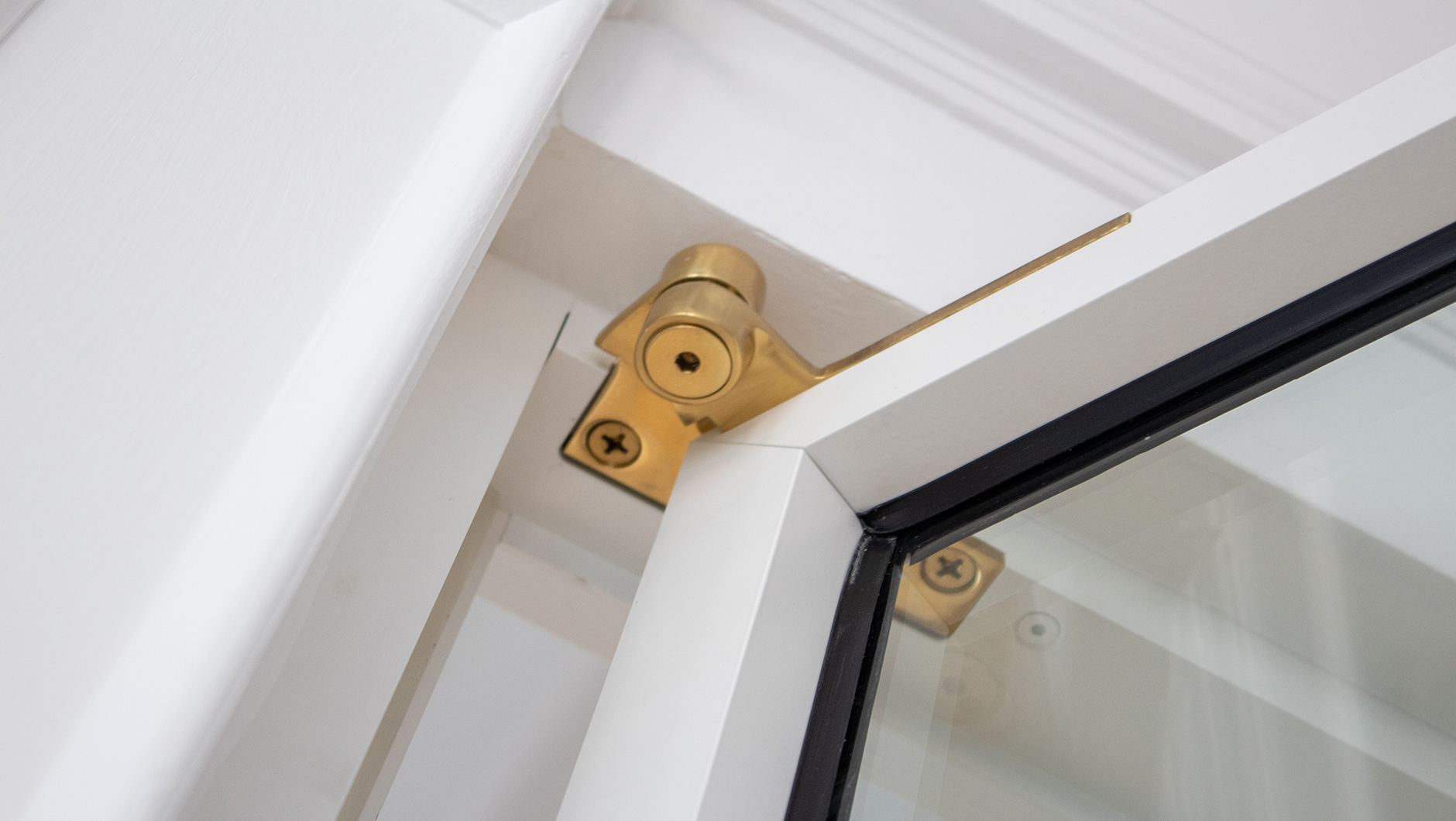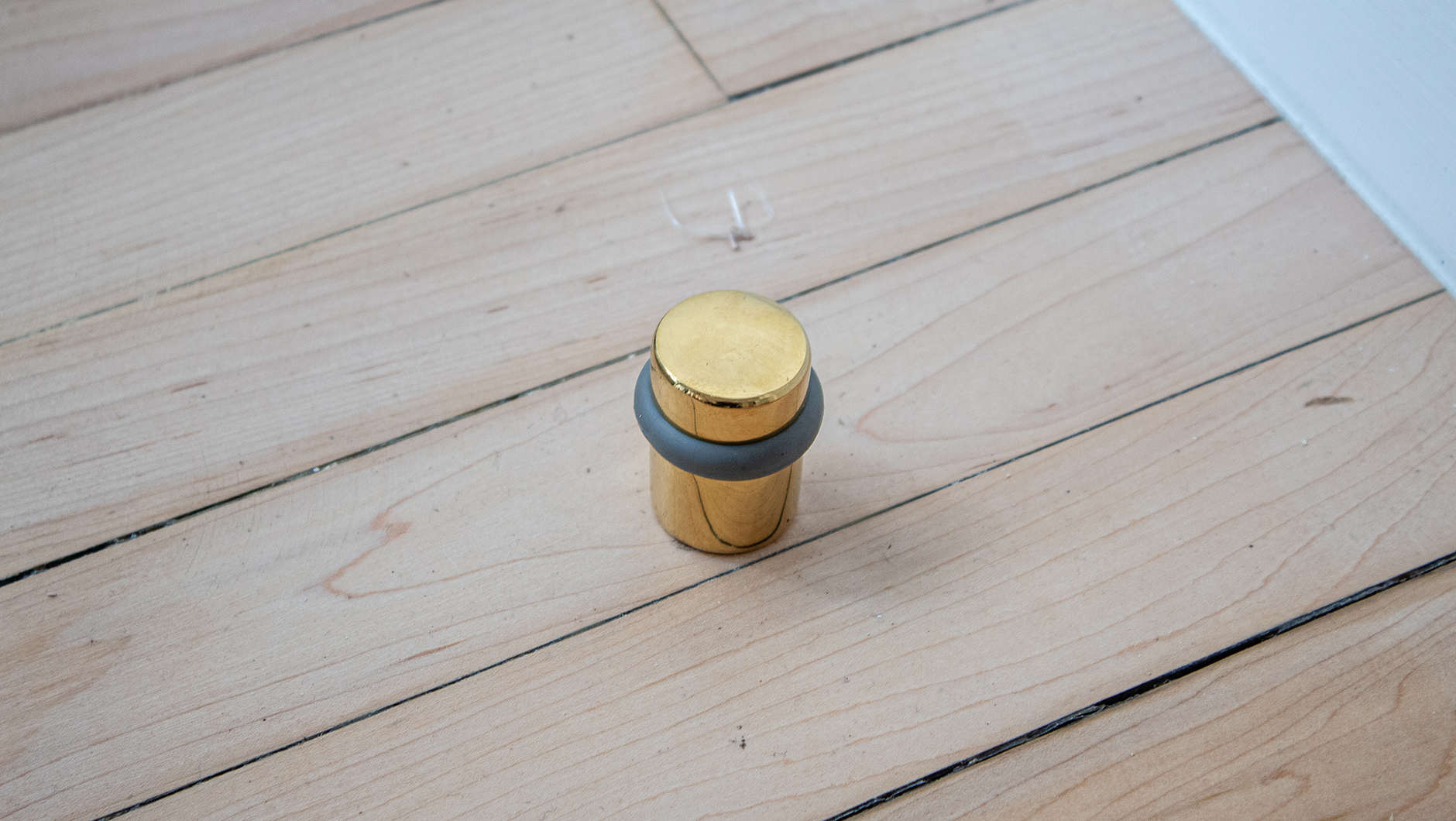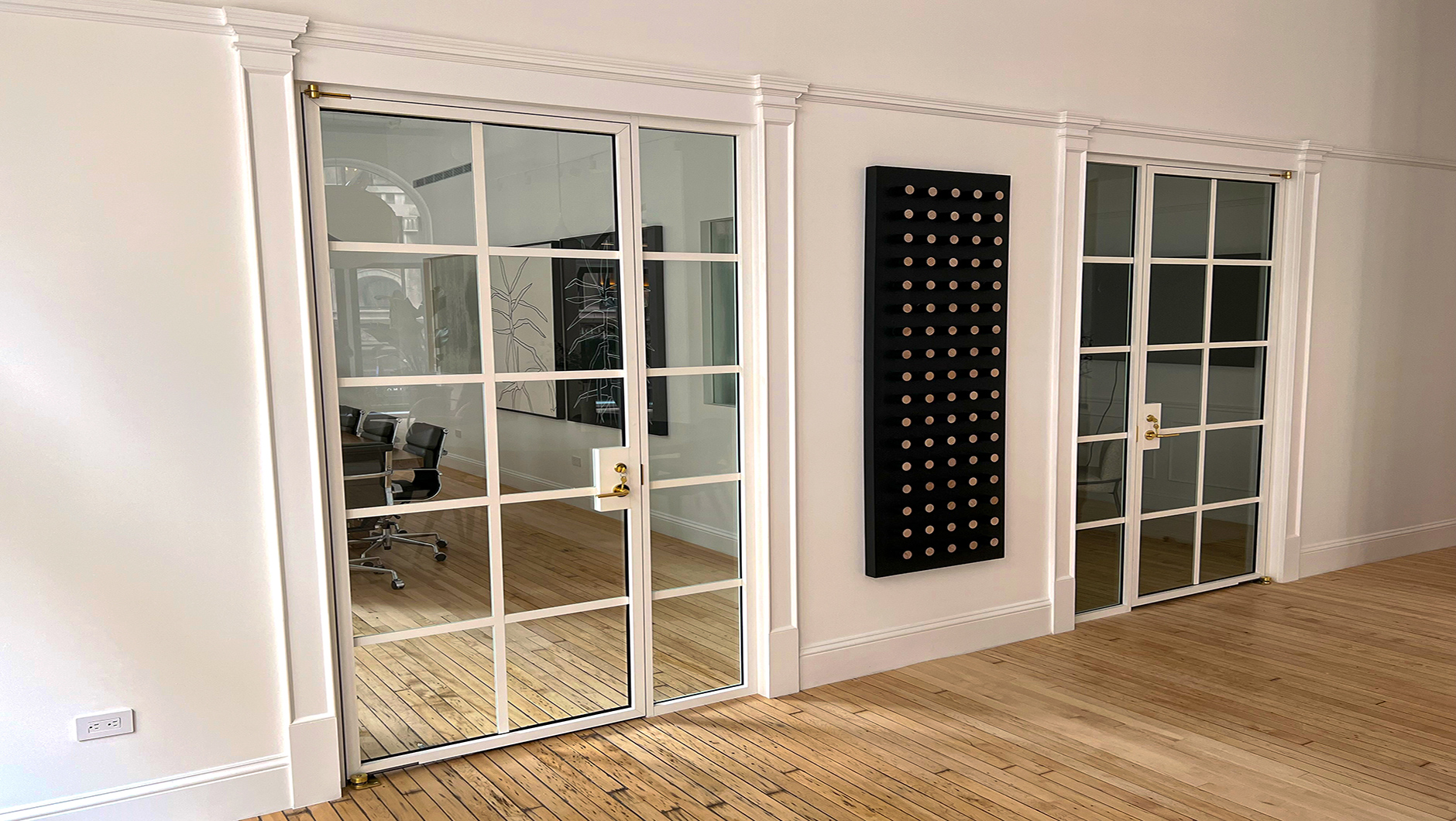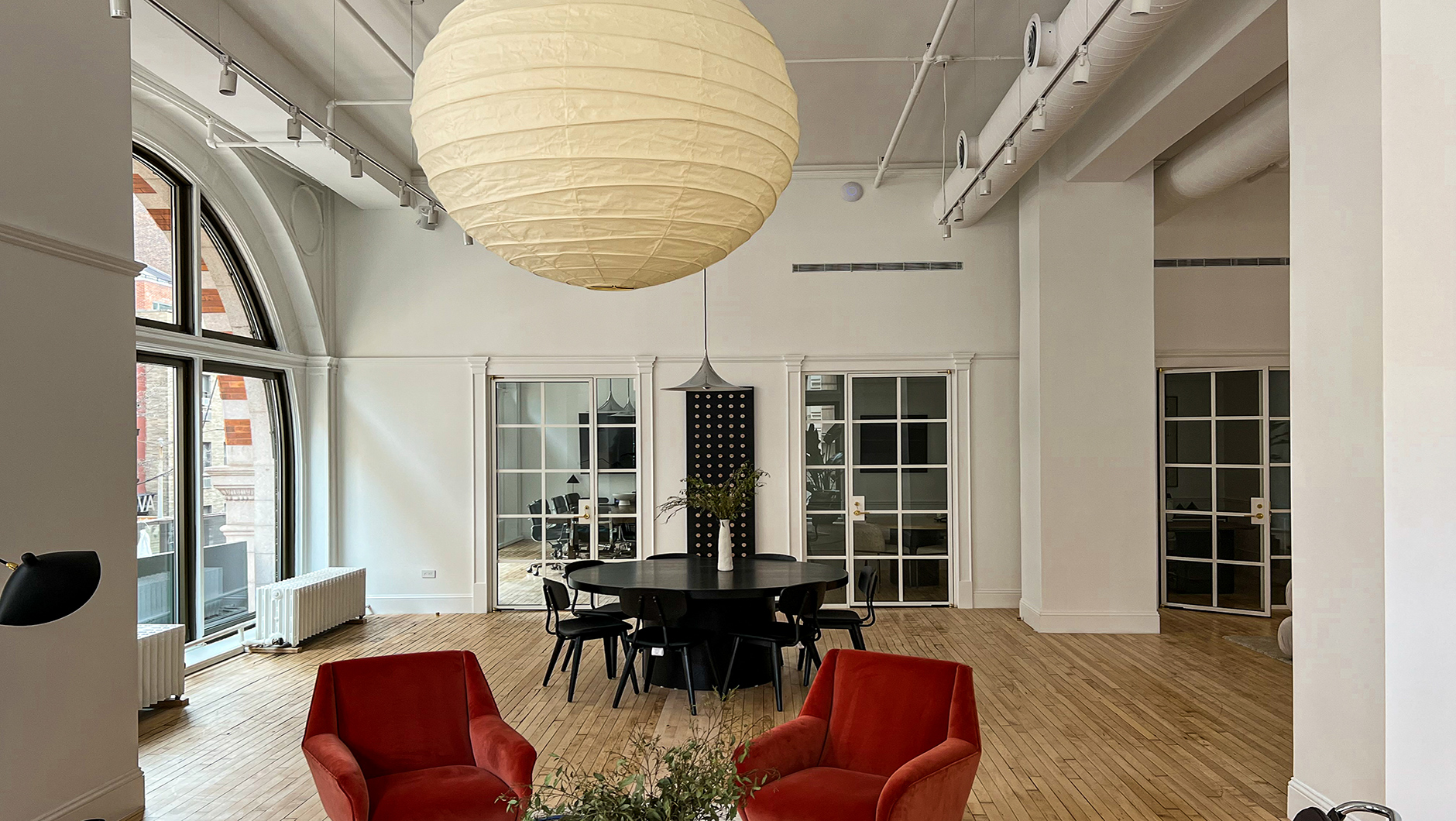 If you're interested to see ZONA Glass Wall Systems in-person, please reach out and we'll schedule a showroom tour. Our 12,000 sq ft showroom is located in Bergen County, New Jersey, just minutes outside of NYC. The showroom is open weekdays for tours and features a variety of ZONA Glass Wall Systems in an office setting along with a collection of space management solutions.
Please contact us if you'd like to receive a sample of ZONA's robust profile and set of level II finishes.
Let us show you why ZONA Glass Wall Systems is the premium glass wall system for your next project. For starters, it's hand-crafted in the USA and with short lead times, its ideal for projects in the NY, NJ and Philadelphia areas. We look forward to working with you!
GENERAL CONTRACTOR:
T.Bros Renovation
PRODUCT:
ZONA Glass Wall Systems
ZONA 1