Springfield Country Club Gets Modern Makeover
Just 20 miles outside of historic Old City Philadelphia lies a pristine 18-hole, par-70 golf course and country club. Offering impeccable service, delectable cuisine, elegant ballrooms, and intimate banquet rooms, Springfield Country Club sets the standard for luxurious events. Conveniently located, the country club is perfect for upscale weddings, celebratory banquets, or professional corporate outings.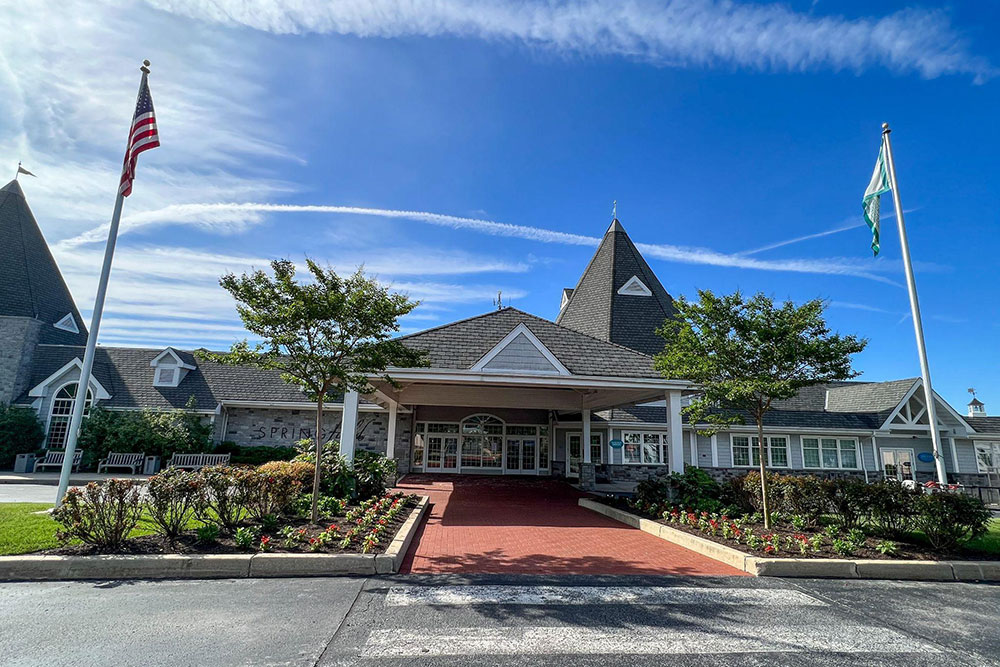 The featured Golf View Ballroom offers an expansive view of the meticulously landscaped golf course with dramatic floor-to-ceiling windows. Providing an abundance of natural daylight, the room boasts 6,151 square feet of versatile space. The ballroom may be utilized as one grand event space or divided seamlessly into three beautifully appointed salons.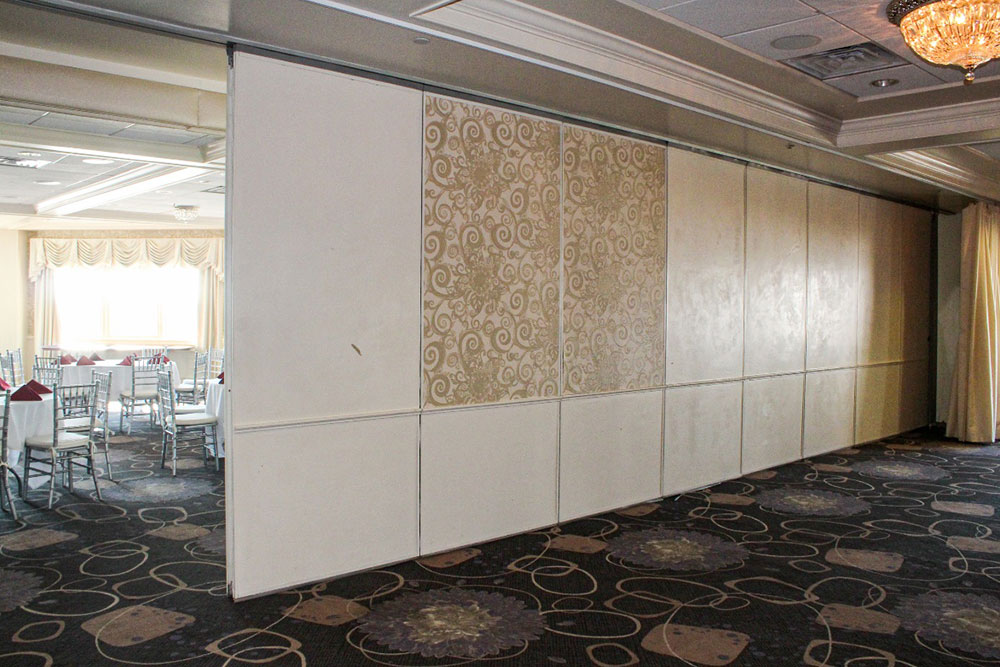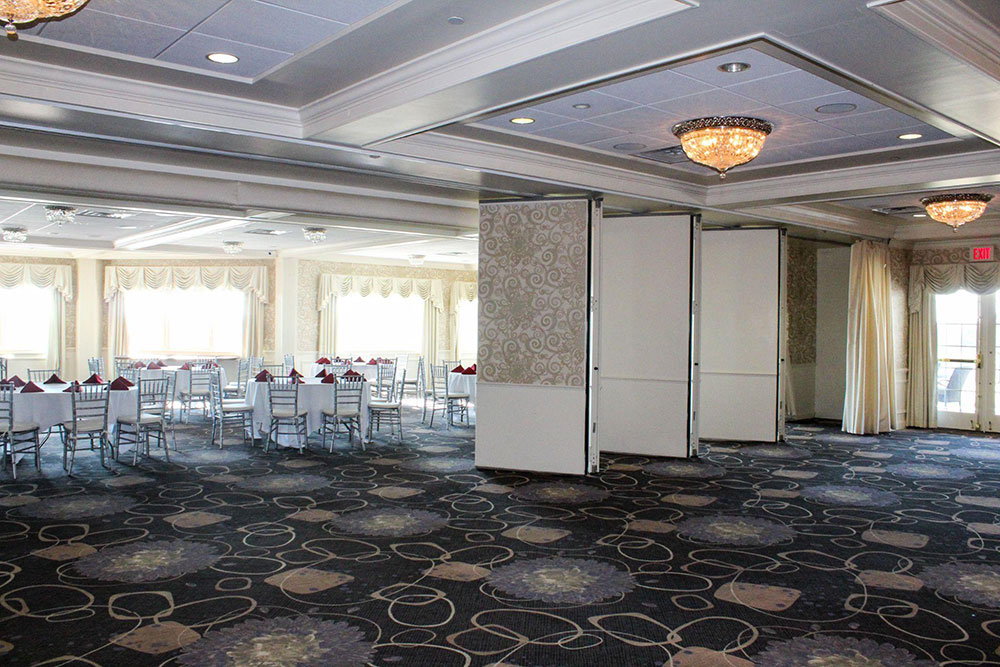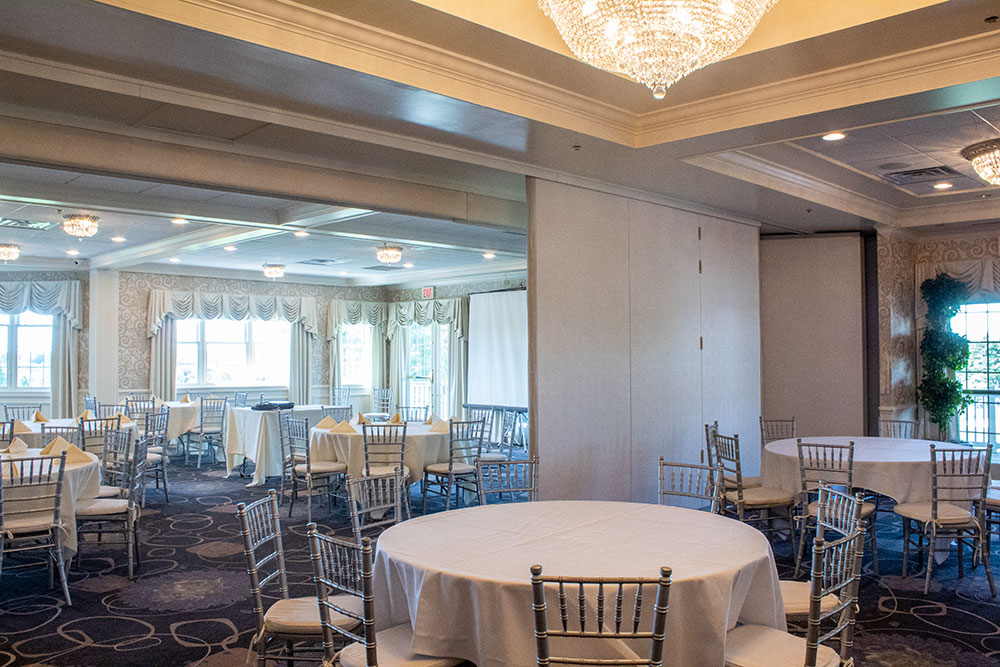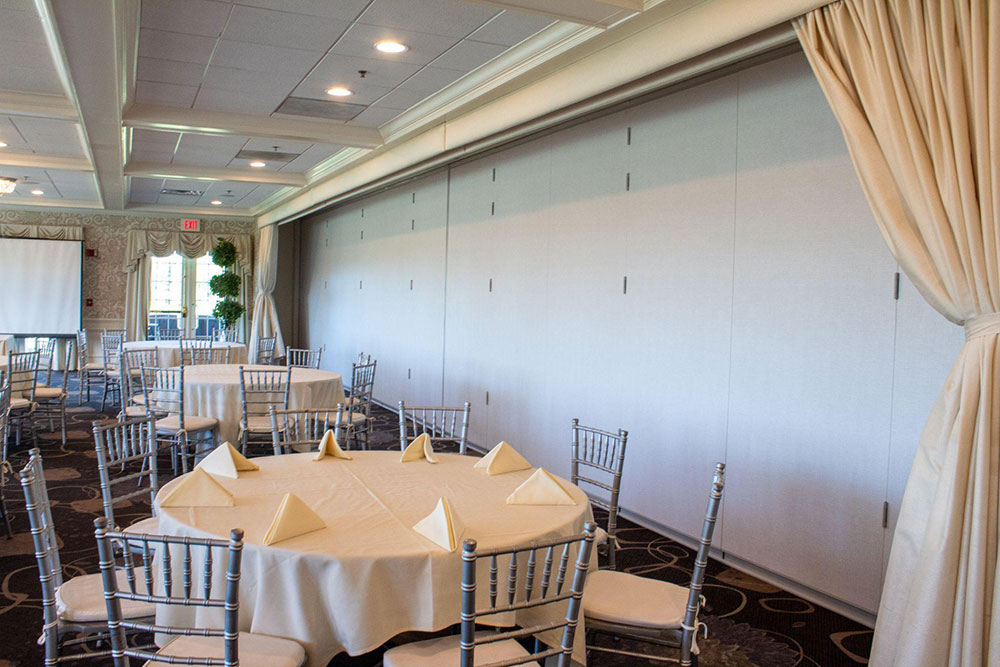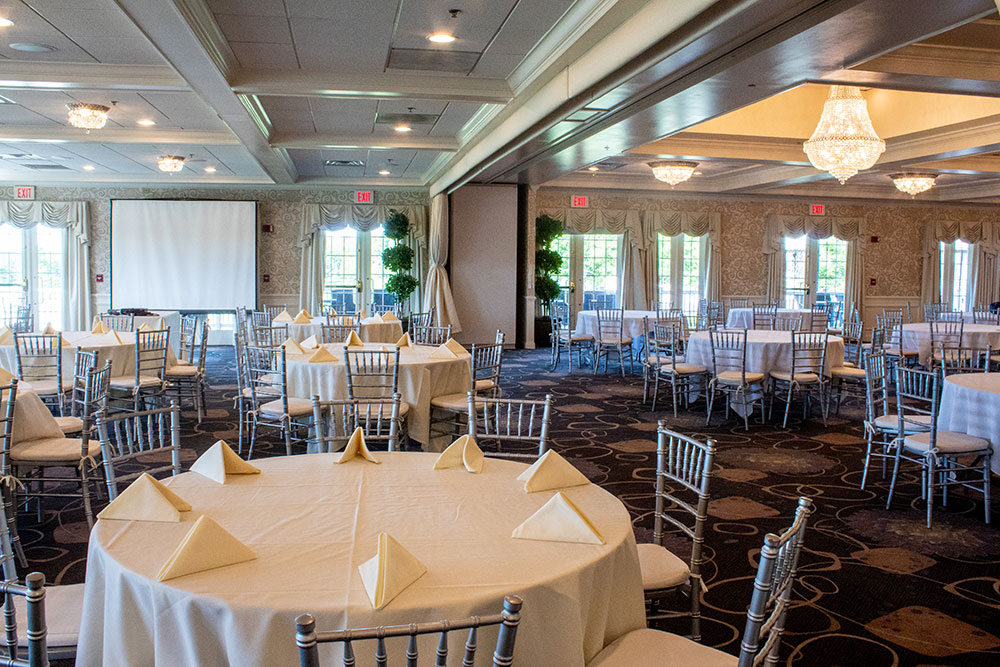 With the club operating seven days a week, the existing operable wall systems in the Golf View Ballroom were highly beneficial in maximizing the event space for different clients. Although ModernfoldStyles did not complete the original installation, our service team has provided exceptional preventative maintenance to ensure their wall systems were functioning at optimal capacity for over a decade.
Our service technicians play a key role at ModernfoldStyles, as we know our job is not finished once our product is successfully installed. Instead, we ensure our products and other manufacturers' systems continue to operate correctly and safely to protect your investment while aligning with your design intent.
After decades of celebrations in this multi-use space, Springfield Country Club decided it was time to upgrade their paired-panel manual wall system with not only new finishes but with two brand new Modernfold Acousti-Seal Premier Continuously Hinged Electrical Operable Partitions.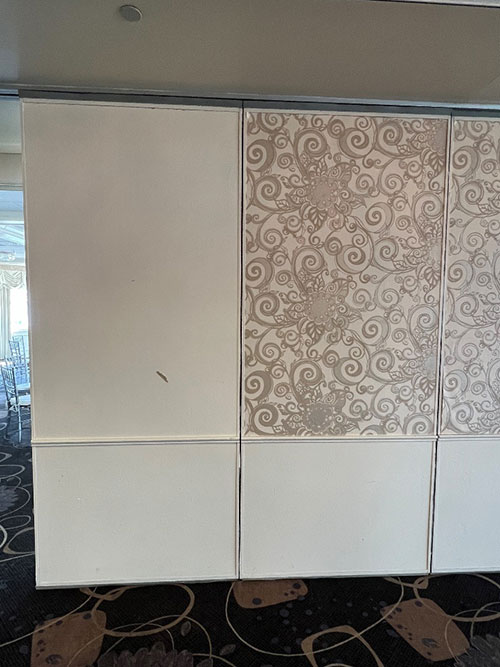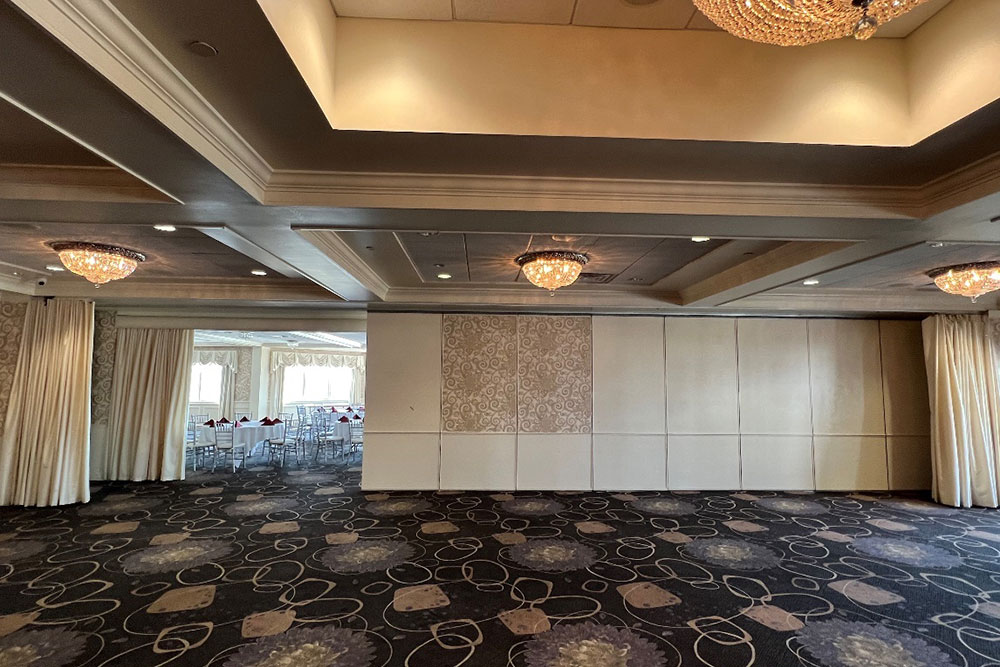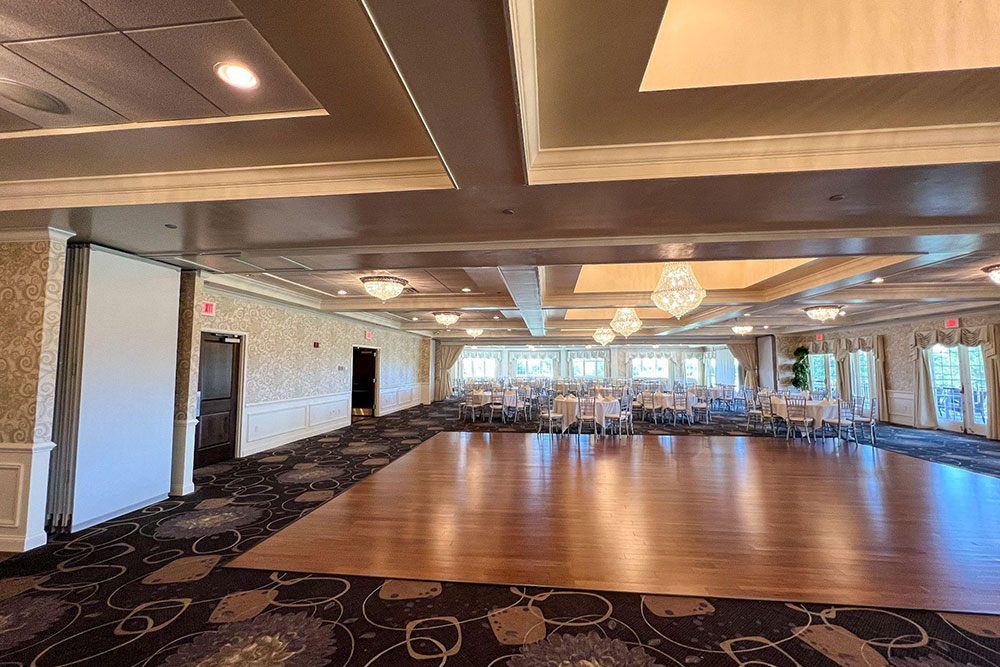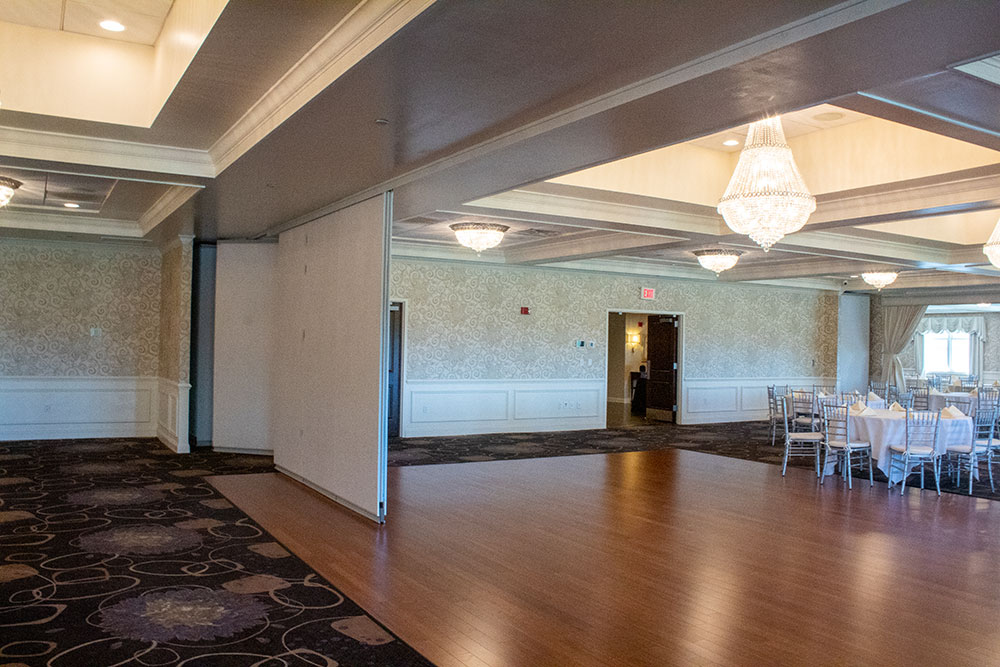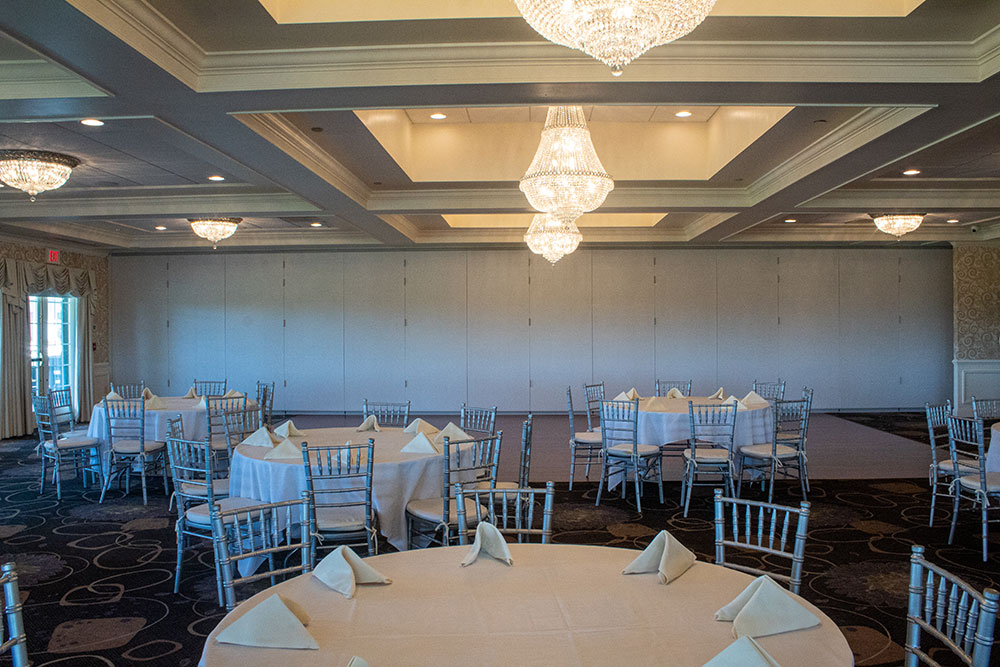 The new electrical operable walls offer numerous benefits to enhance the country club's acclaimed ballroom. The previous partitions were paired-panel, manually operable walls that required multiple staff to move the panels into position each time the ballrooms needed to be reconfigured.
By upgrading to the Modernfold Continuously Hinged Electric Partitions, the space can be transformed with the simple push of a button, saving valuable time and resources. The flexible and easy-to-use partitions also offer keyed switches and safety systems to prevent unauthorized activity and guarantee operational safety.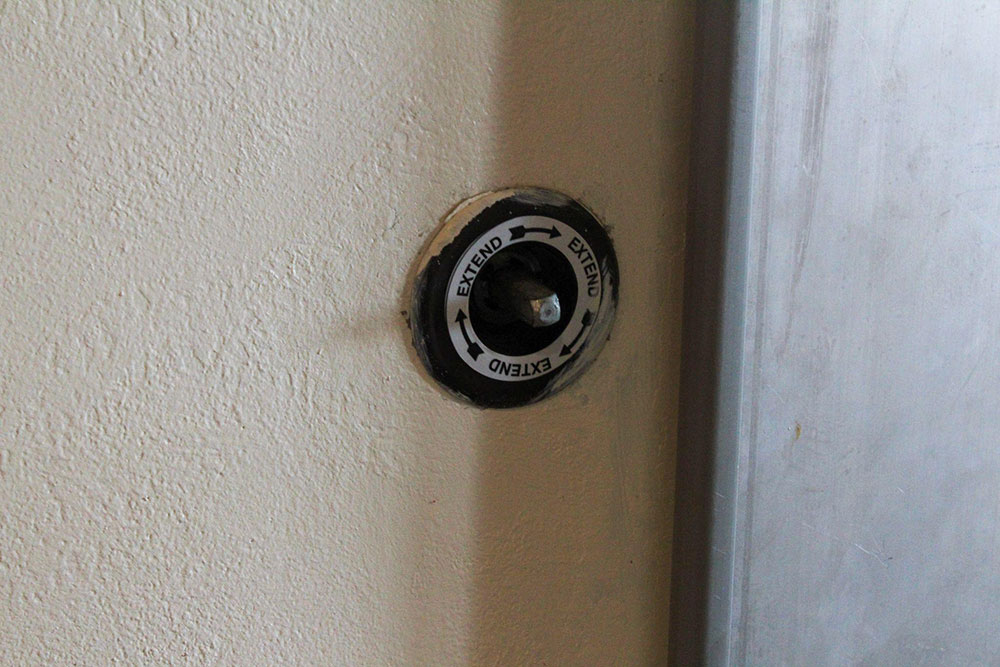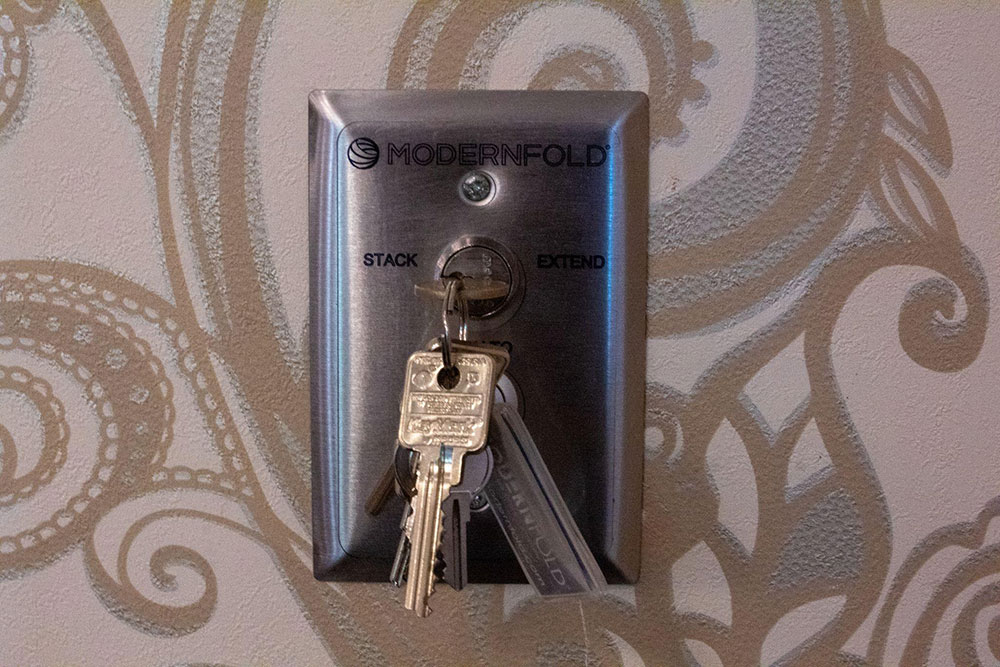 Check out the effortless way our electric partitions glide smoothly through the space to divide the ballroom, where you can see firsthand the ease and practicality of our keyed switches.
Along with improving the operation of the wall, enhancing the acoustics and modernizing the wall's finishes were critical to the project. To maintain a high STC rating between venue spaces, full-perimeter rubber gasketing is integral for an operable partition. The existing wall system's bottom seals were clearly deteriorating and were no longer able to adequately prevent sound transfer between spaces.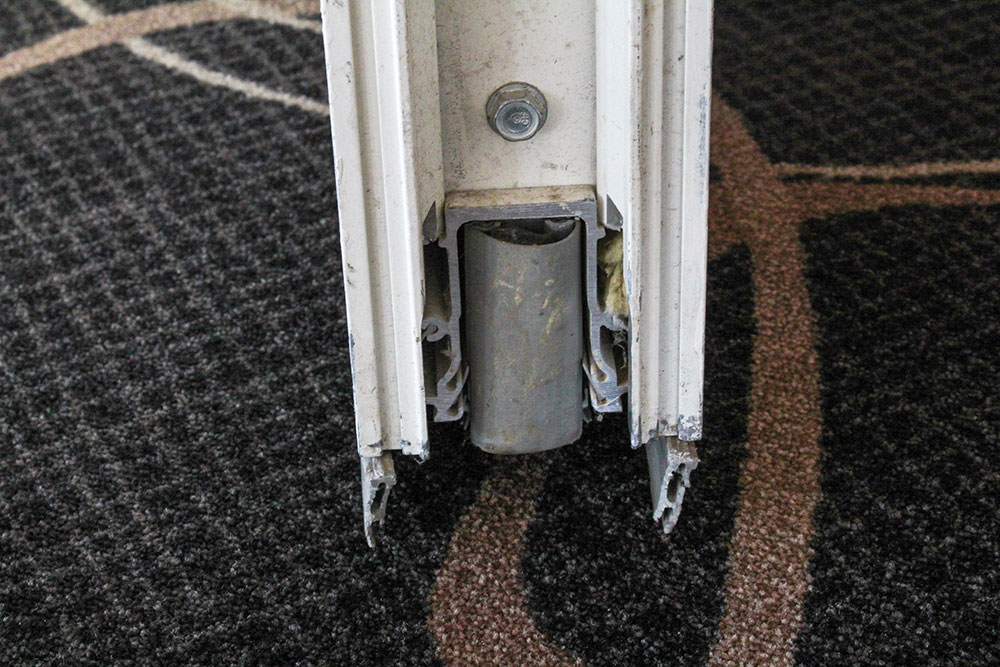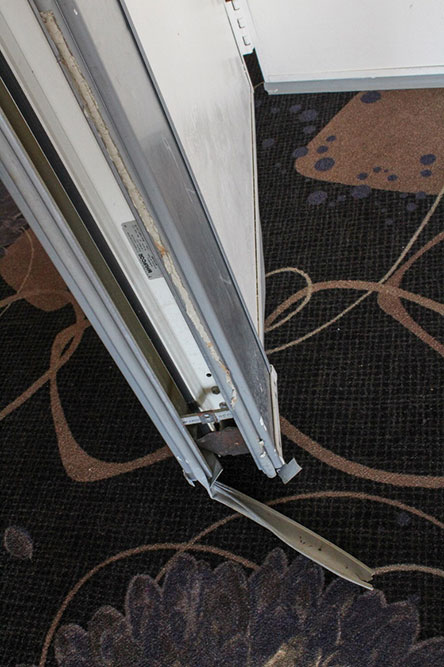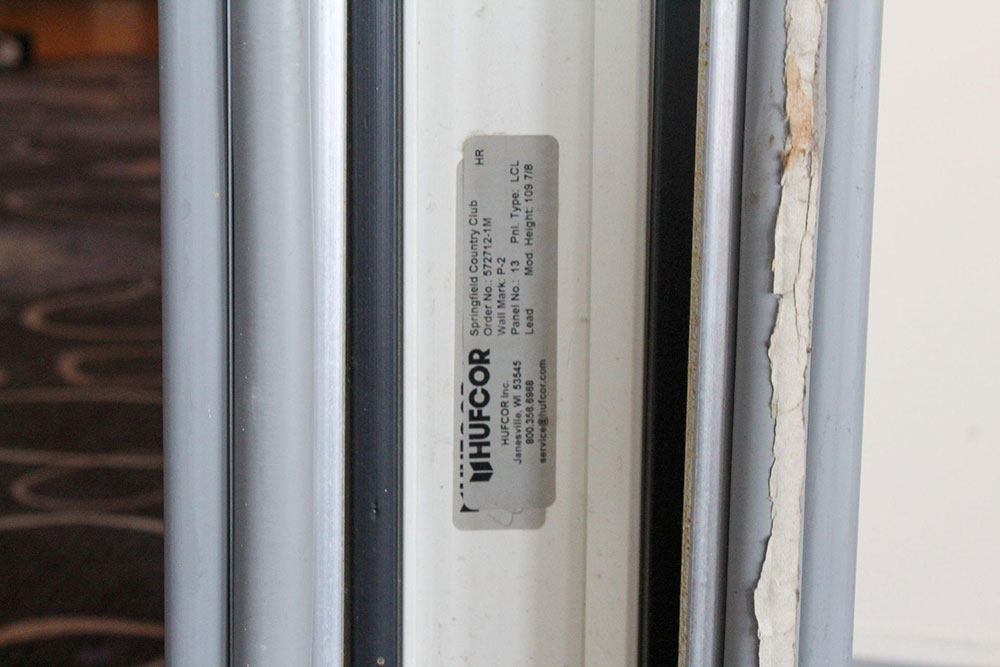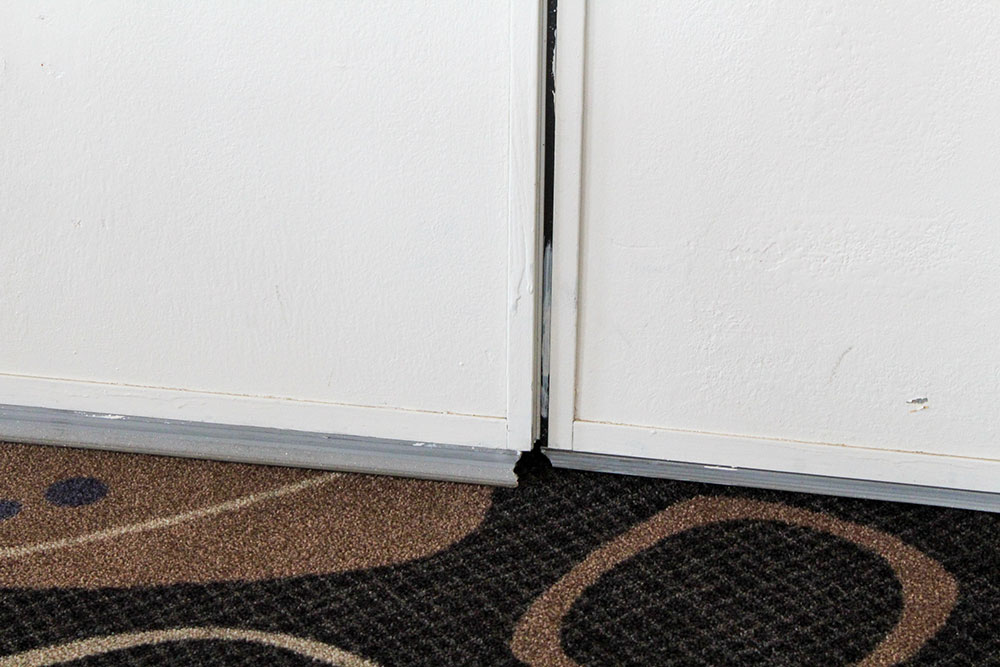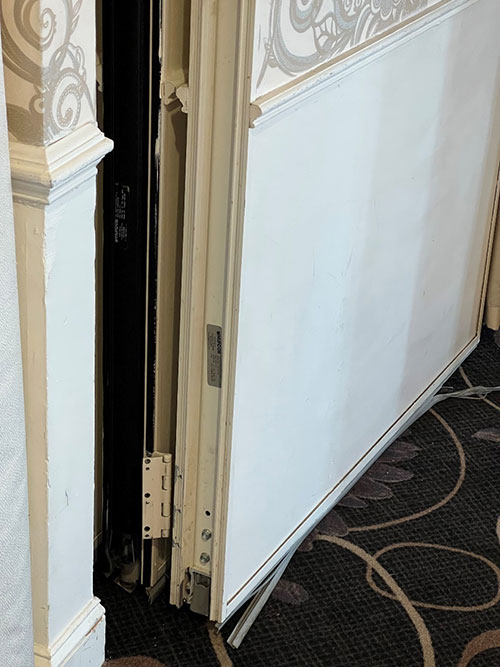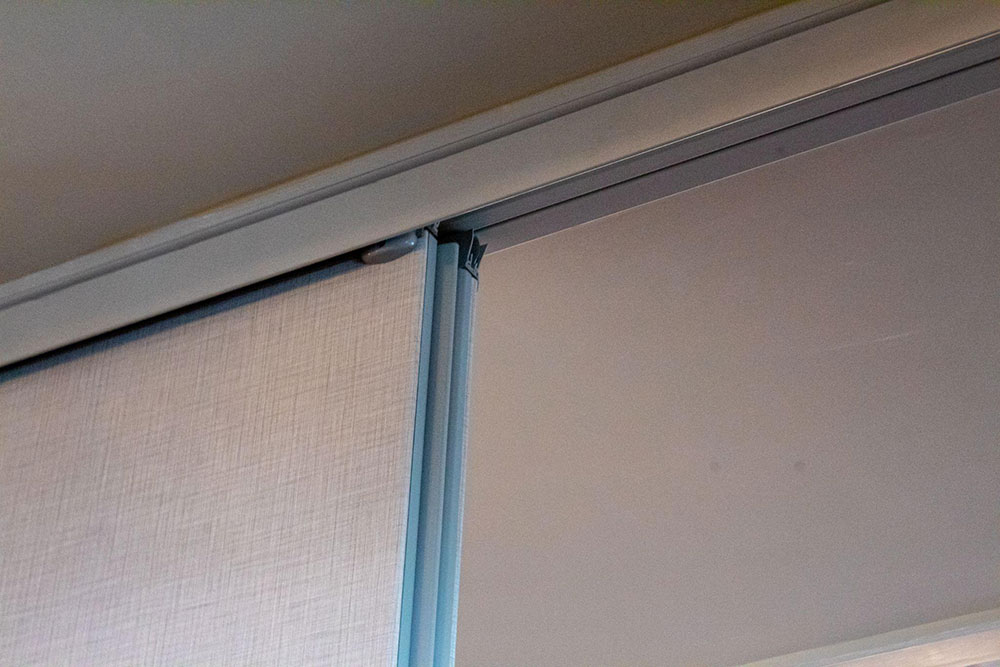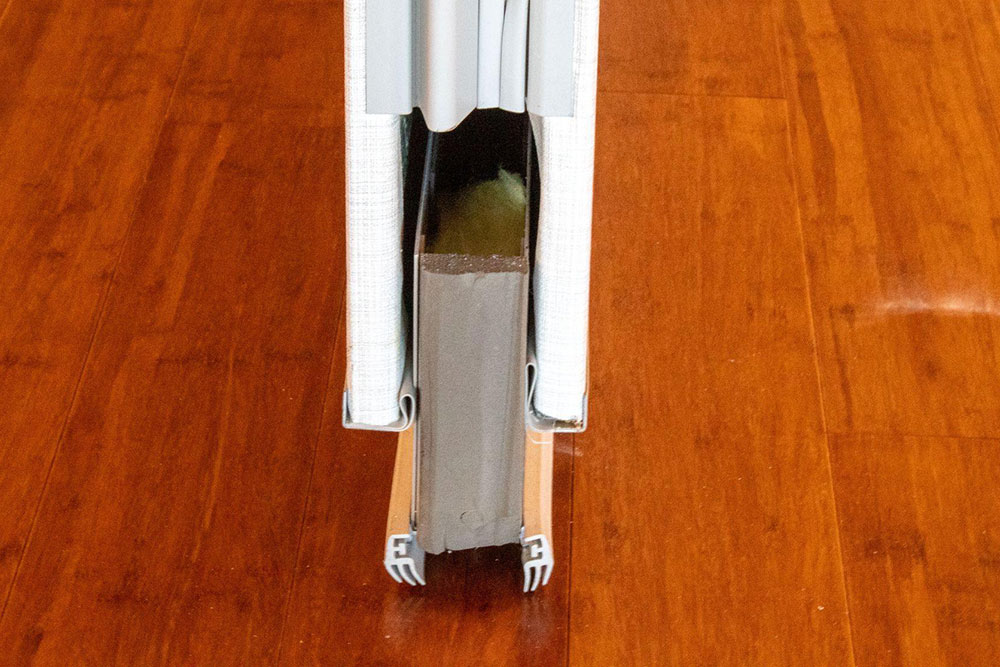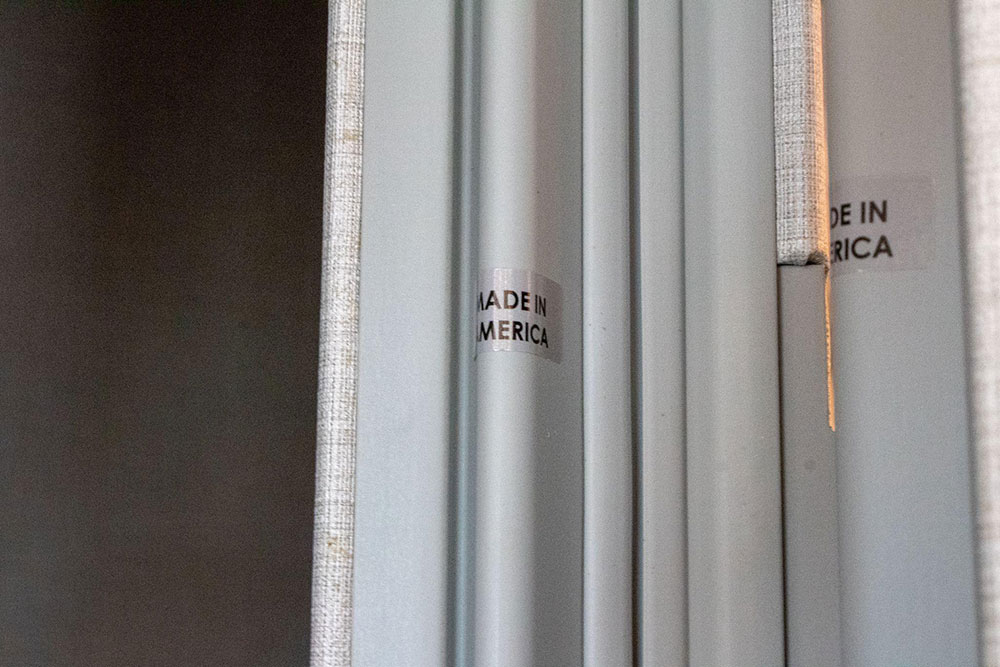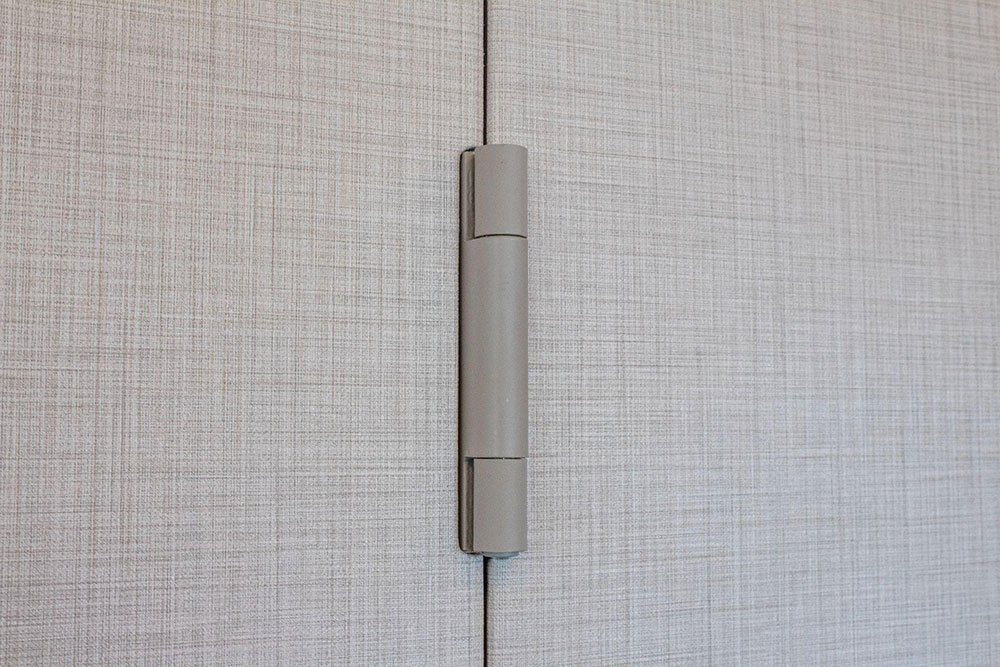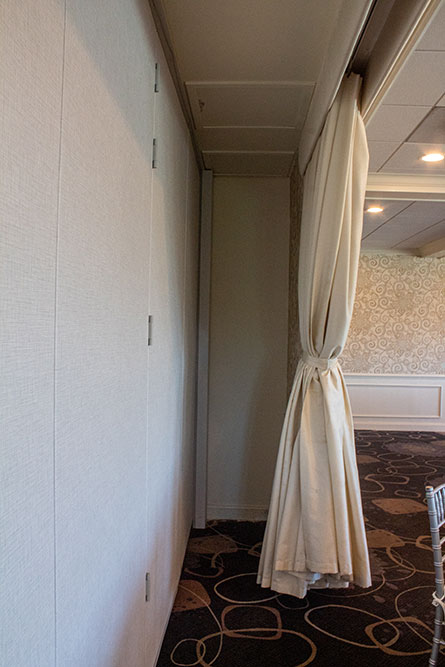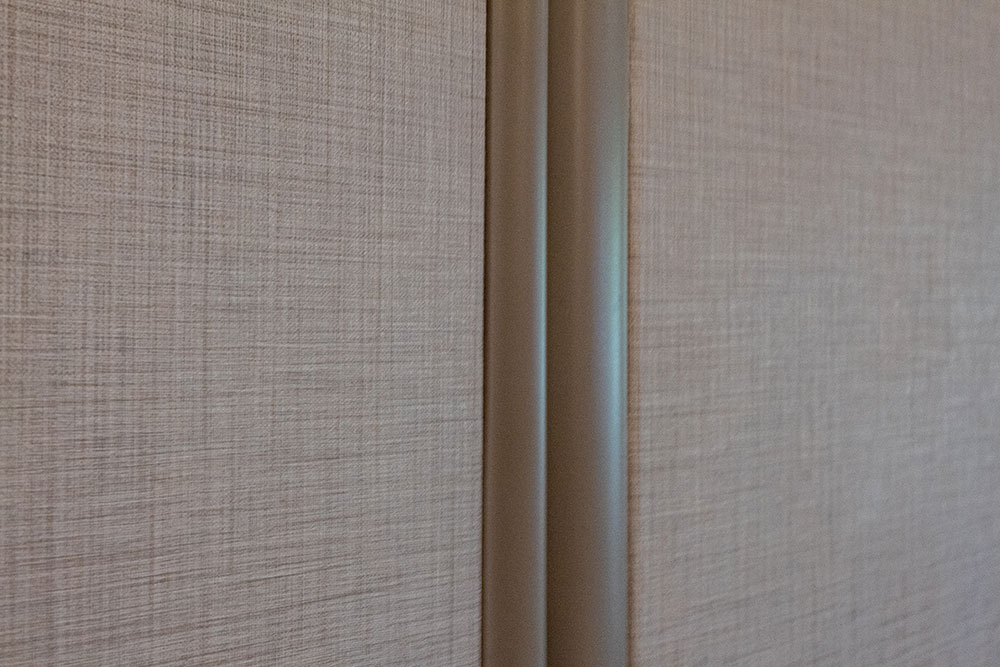 With ModernfoldStyles products, the new system offers an impressive 50 STC to enable multiple private events to take place without interfering with one another, boosting the venue's availability and revenue. The country club additionally opted for the newly-installed partitions to come in smoke gray hinge, trim, and panels with a vinyl finish to integrate seamlessly into the ballroom when not in use.
Springfield Country Club's upgraded operable wall systems have revitalized their space without the need for a complete remodel. With proper preventative maintenance and service by the ModernfoldStyles qualified technicians, the Golf View Ballroom will continue to be a premier event space in the Greater Philadelphia area for years to come.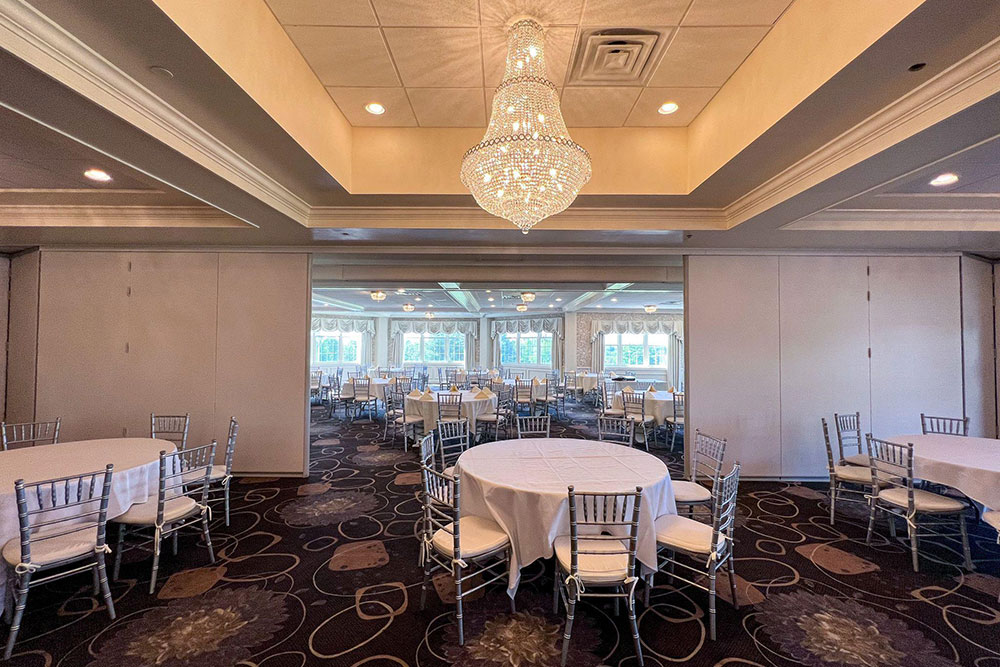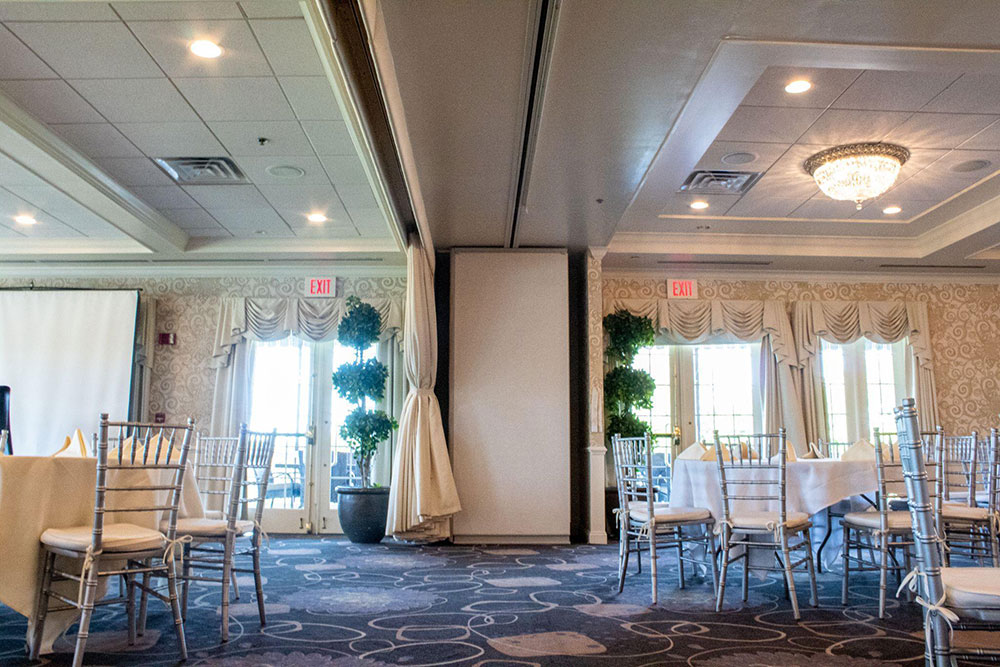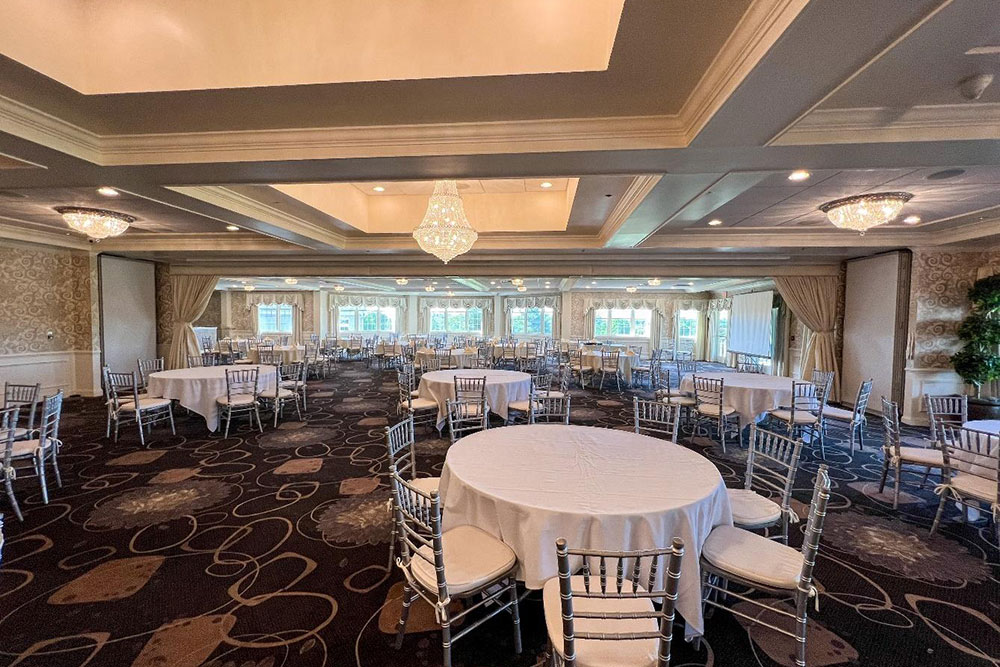 If you have recently finished a project and are interested in learning more about how our service department can keep your space optimized for any event, we are here to help. Whether you have a service request or a new project, don't hesitate to contact ModernfoldStyles for all of your operable partition needs.
CLIENT:
Springfield Country Club
LOCATION:
400 W Sproul Rd,
Springfield, PA 19064
PRODUCT:
(2x) Modernfold Acousti-Seal Premier Electric