Flexible Space is the Recipe for Future-Proof Design
Driscoll Foods, the tri-state's leading independent food distributor for the past 50 years, recently underwent a renovation of their state-of-the-art facility in Wayne, NJ. The building's 130,000 sq ft ground level was transformed into an ultra-clean, futuristic product demonstration area, amenity space and offices.
In order to successfully divide up the two main areas, a durable space management solution with acoustic properties was needed. Bilow Garrett Group Architects and Planners, PC specified two Modernfold® Acousti-Seal® Encore® Paired Panel movable wall systems, measuring 40'w x 13' h and 27'w x 13' h, with two matching pass doors. The Encore system is ideal for straight line openings.
A portion of the space contains a test kitchen and large product demonstration area. When the operation is in full swing, coupled with a room filled with customers, the space can get noisy. It was important to have a movable wall system with acoustic capabilities to create two private spaces when both of the wall systems are closed.
Pictured below, one of the Encore systems is open, the other closed.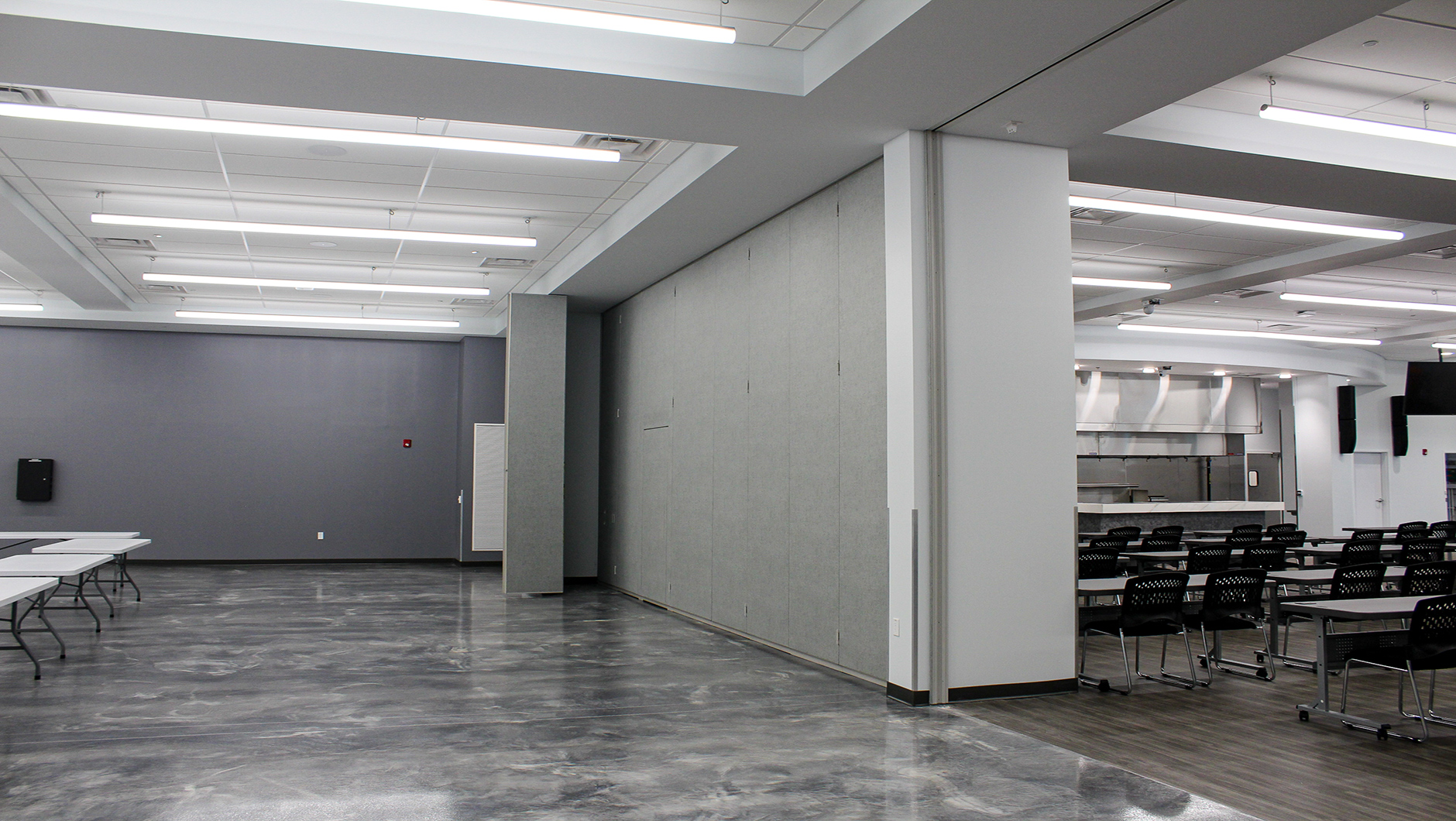 Simple automatic bottom seals ensure the wall's acoustical properties are maintained.
For large events, the space can be completely transformed by opening up the walls. Designed with ultimate flexibility in mind, even the tables and chairs are on wheels to expedite the reconfiguration.
The panels for each system store neatly in their respective closets at either side of the openings.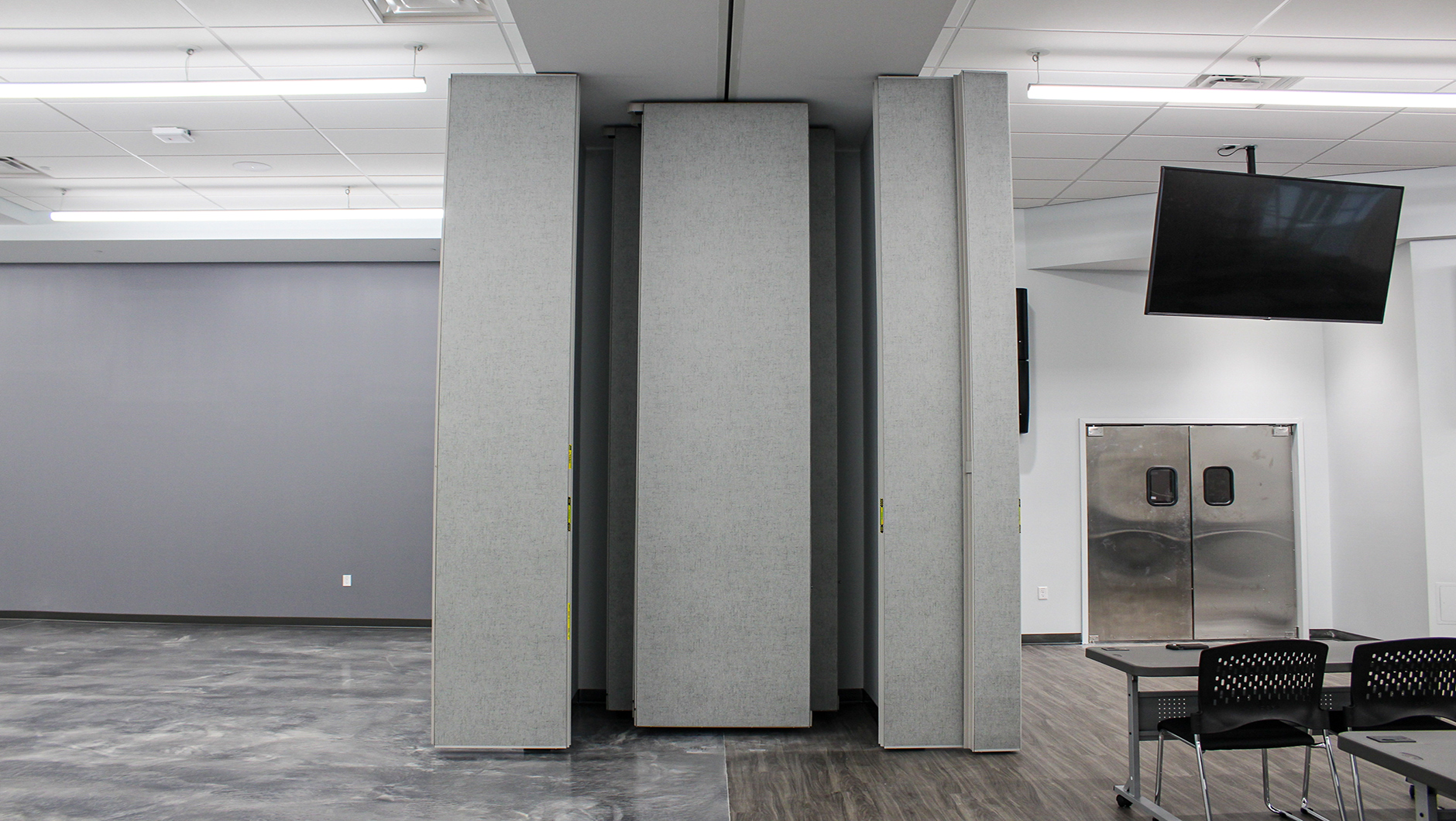 The hinged panels glide effortlessly along the Modernfold #17 steel Smart Track® and trolly system, allowing for speedy set up and break down of the walls. The panel's frames are constructed of durable roll formed and welded 14/16 gage steel.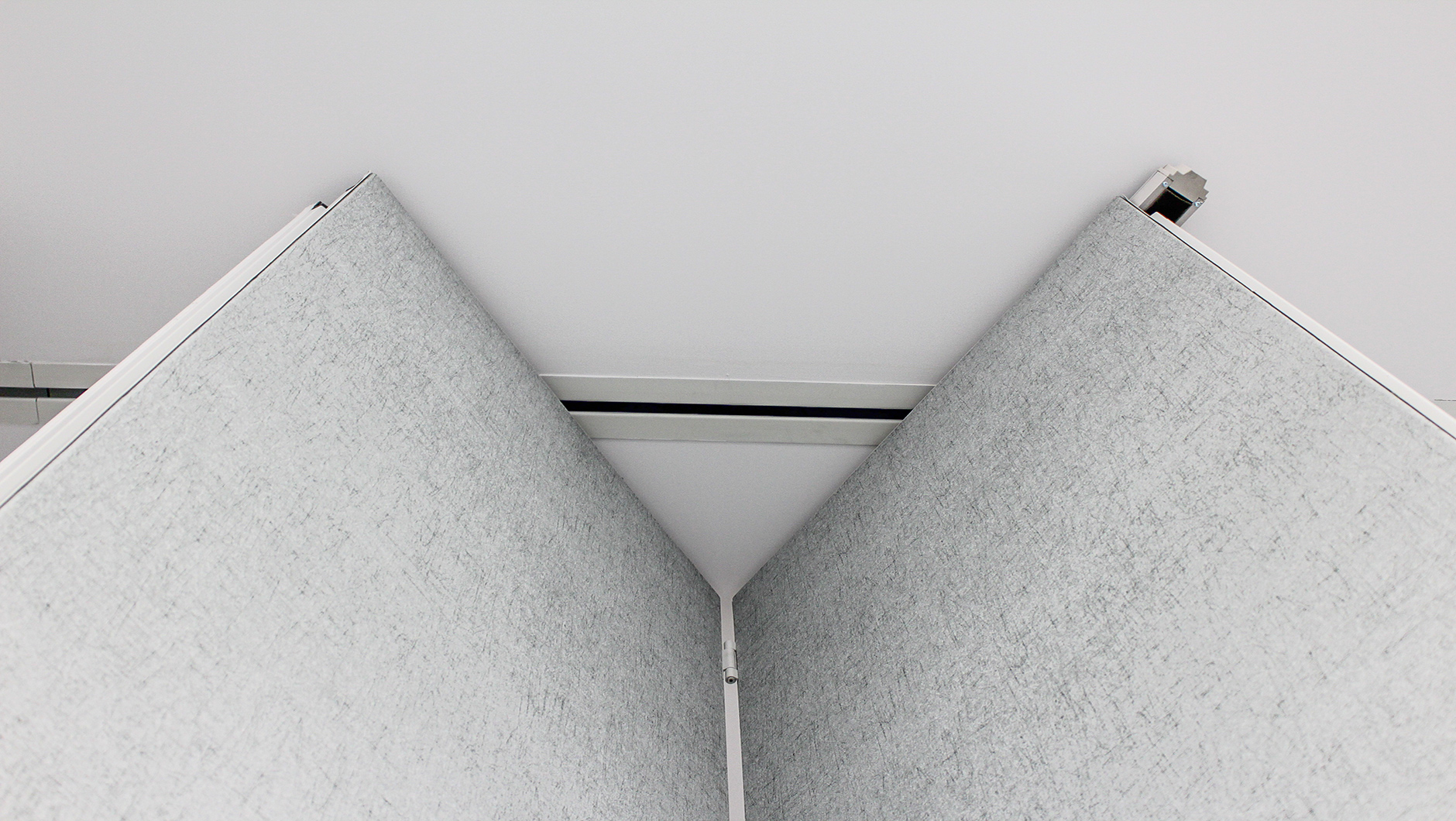 SureSet™ top and bottom seal's mechanism allow for consistent operation of every panel.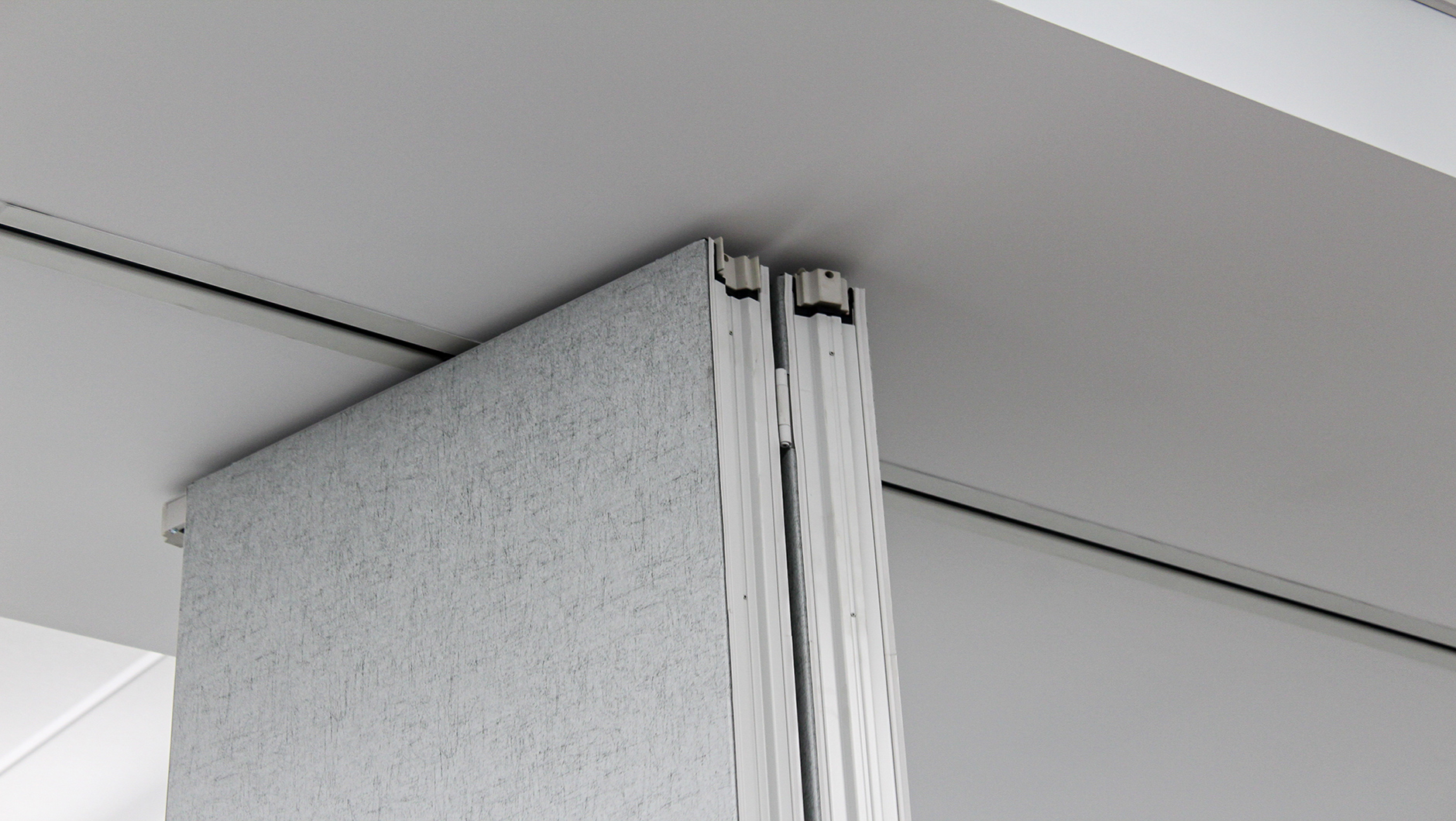 The wall finish adds visual interest and is cleanable.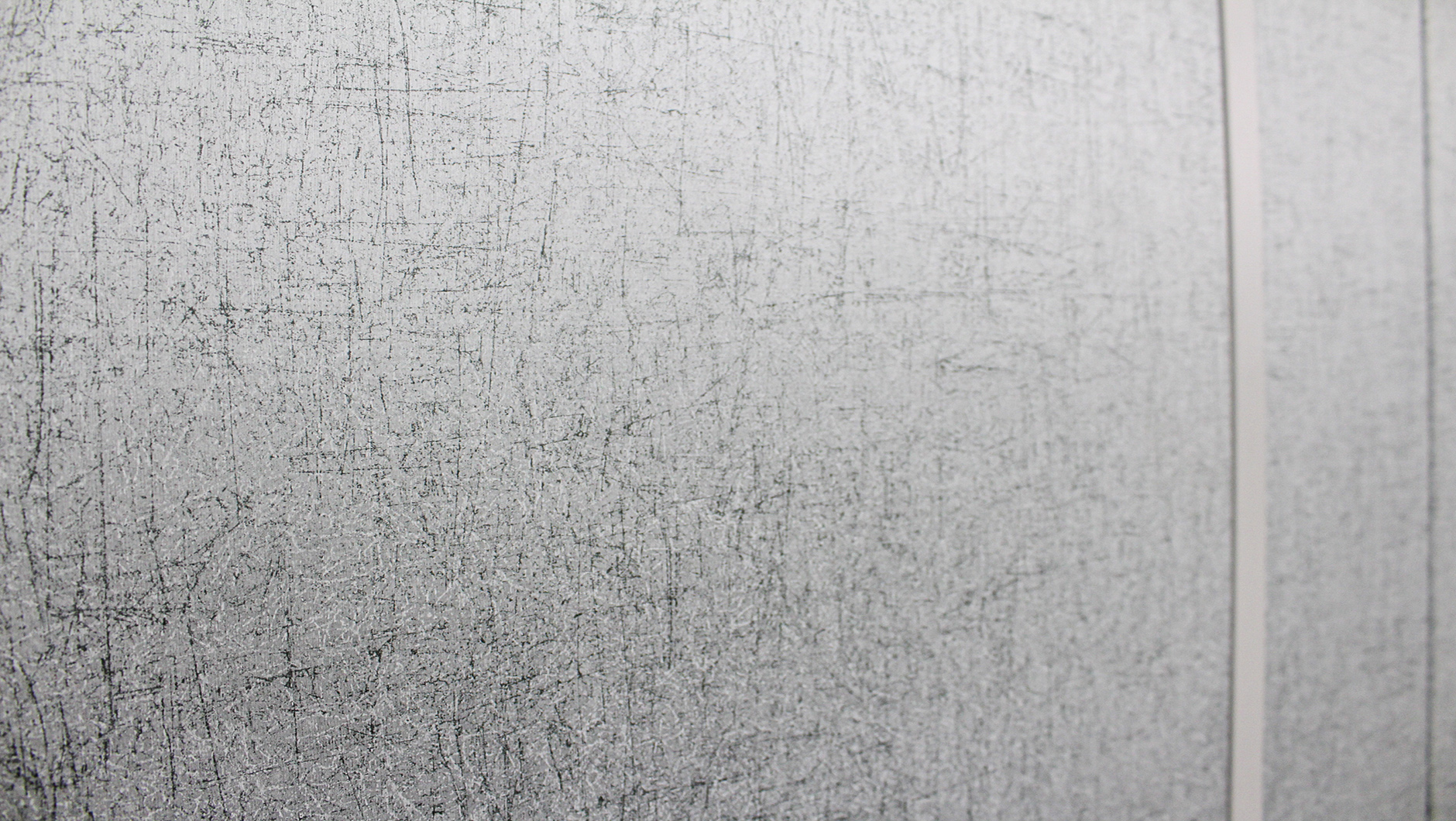 For this application, the flexible Encore movable wall systems are designed so that one portion may remain closed to visually separate the space, while the other may remain fully open and store completely out of site when not in use.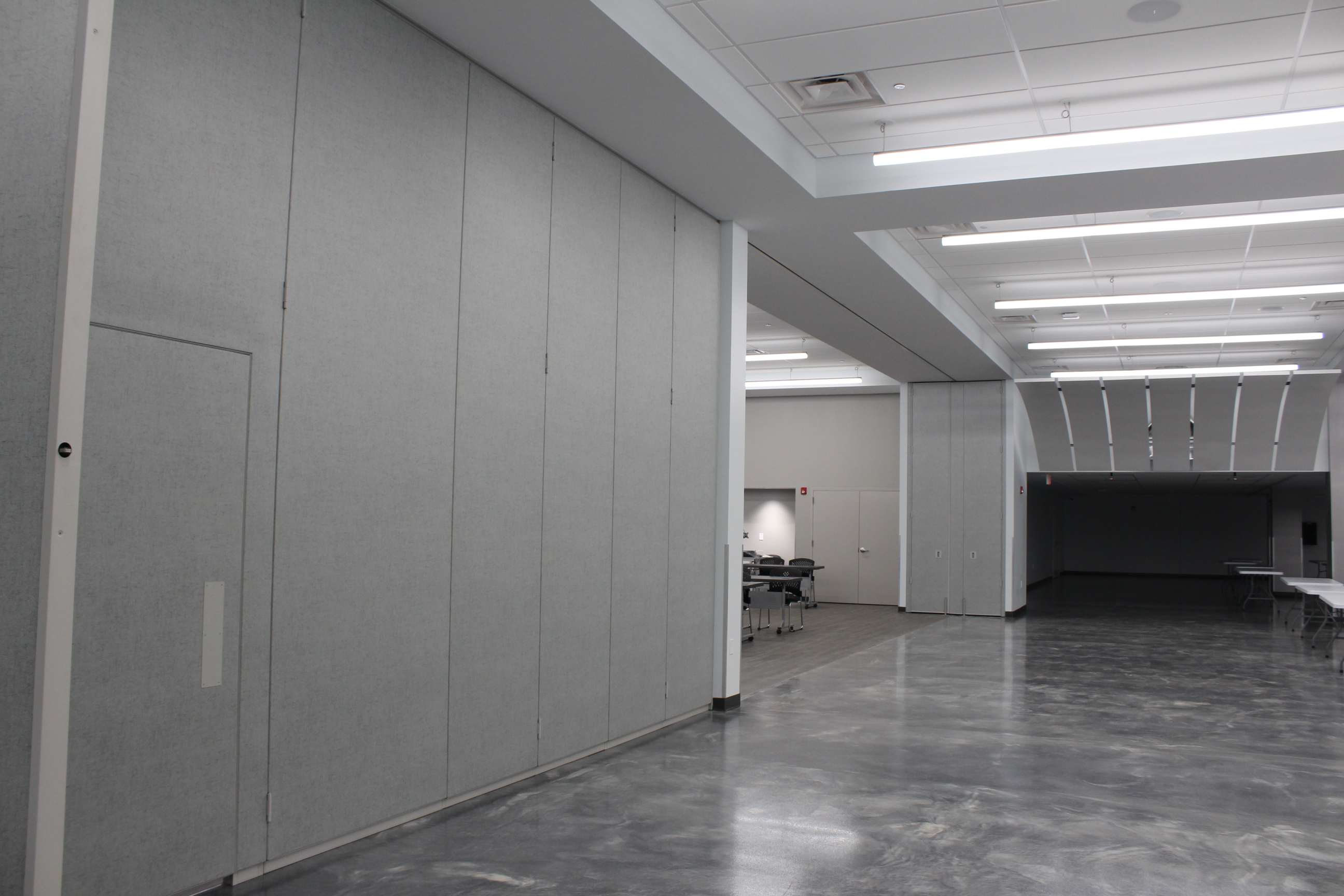 Alternatively, both wall systems may be fully closed to allow for complete visual and acoustic privacy between the two distinct spaces. The Encore's 4.25" thick panels boast a sound rating of 52 STC, to ensure two simultaneous private events are possible.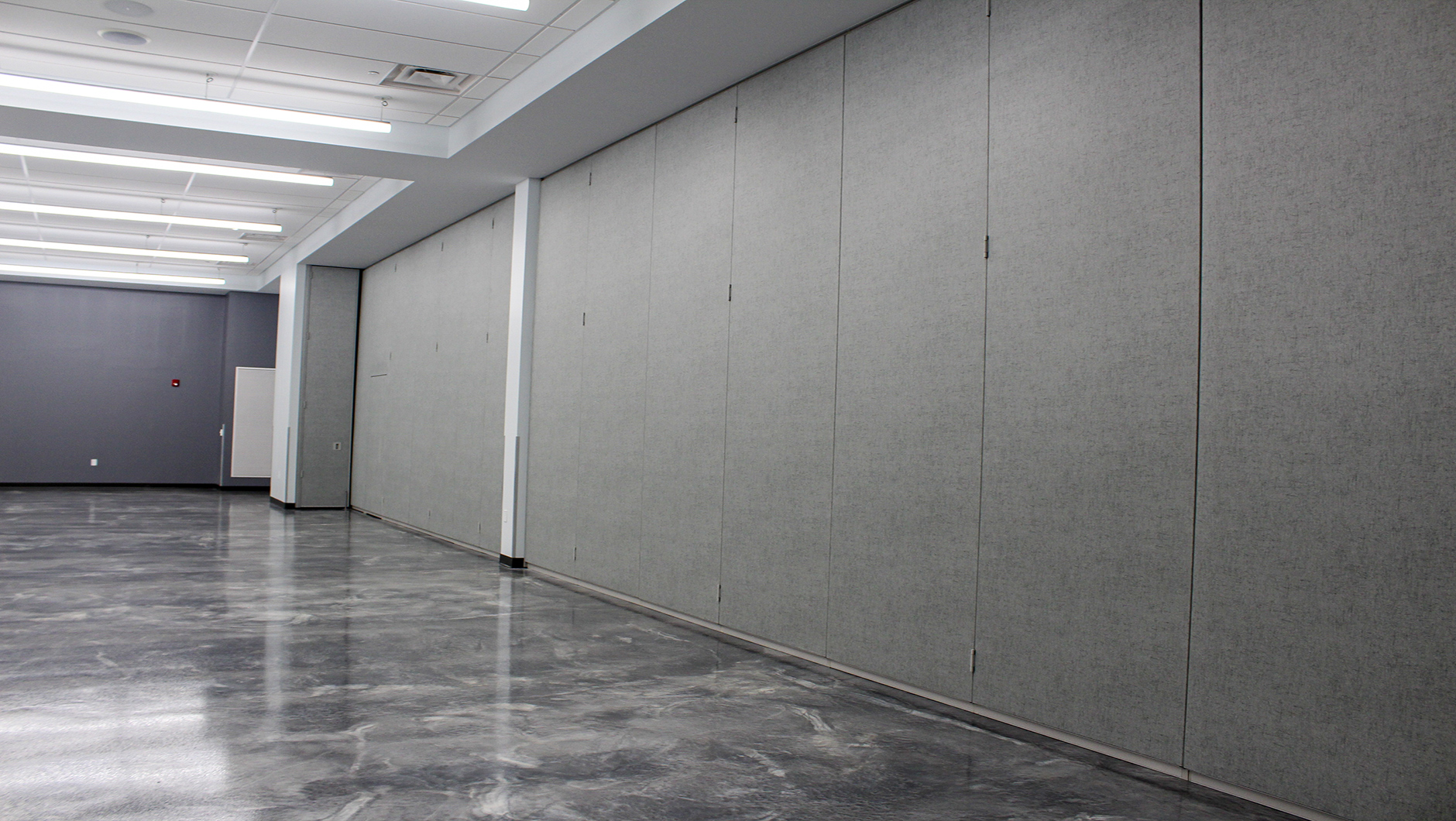 The Encore is ideal for meeting rooms, classrooms or office spaces. In this case, the system is designed to stand up to frequent use and offers multiple configurations for added flexibility.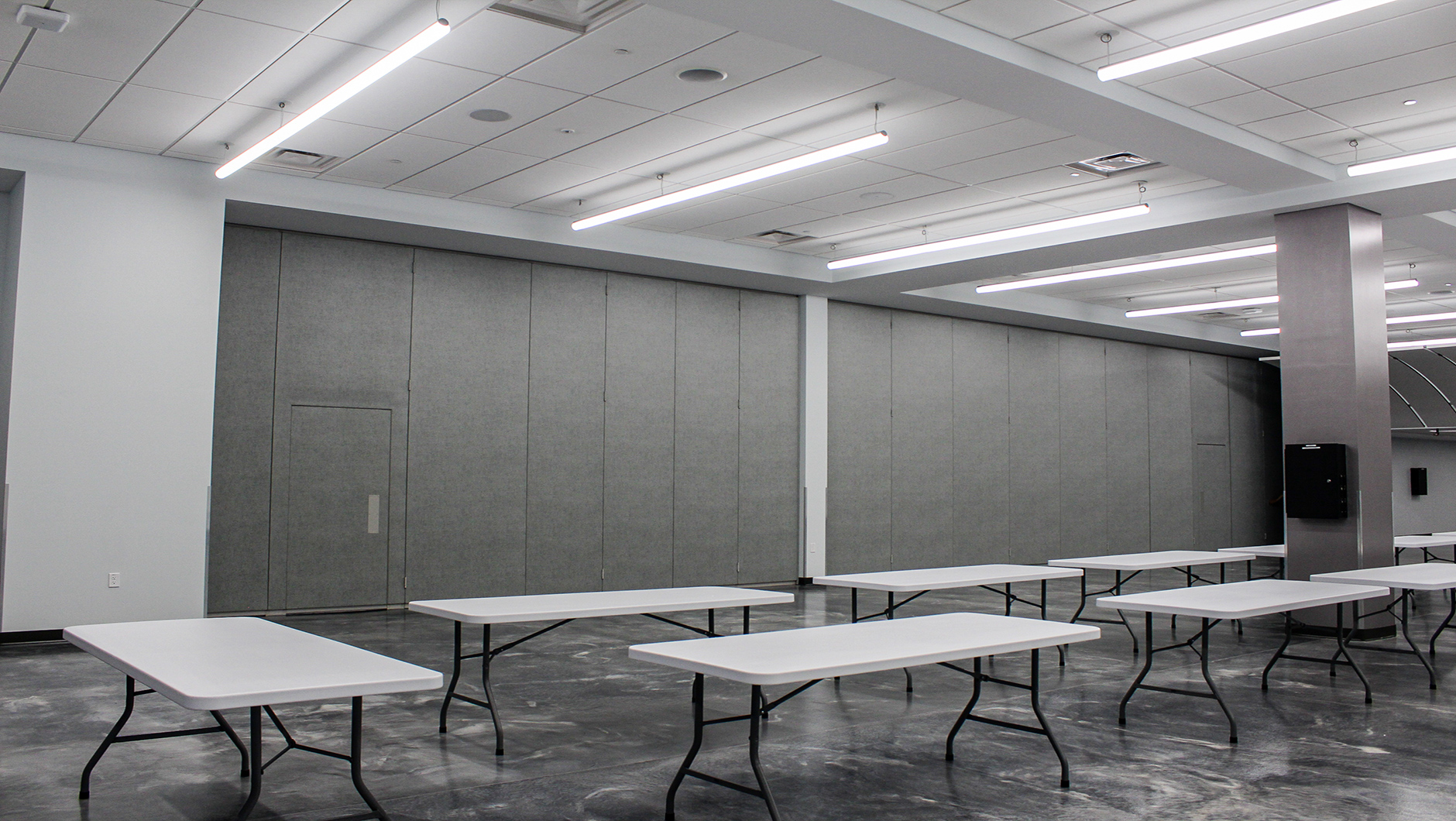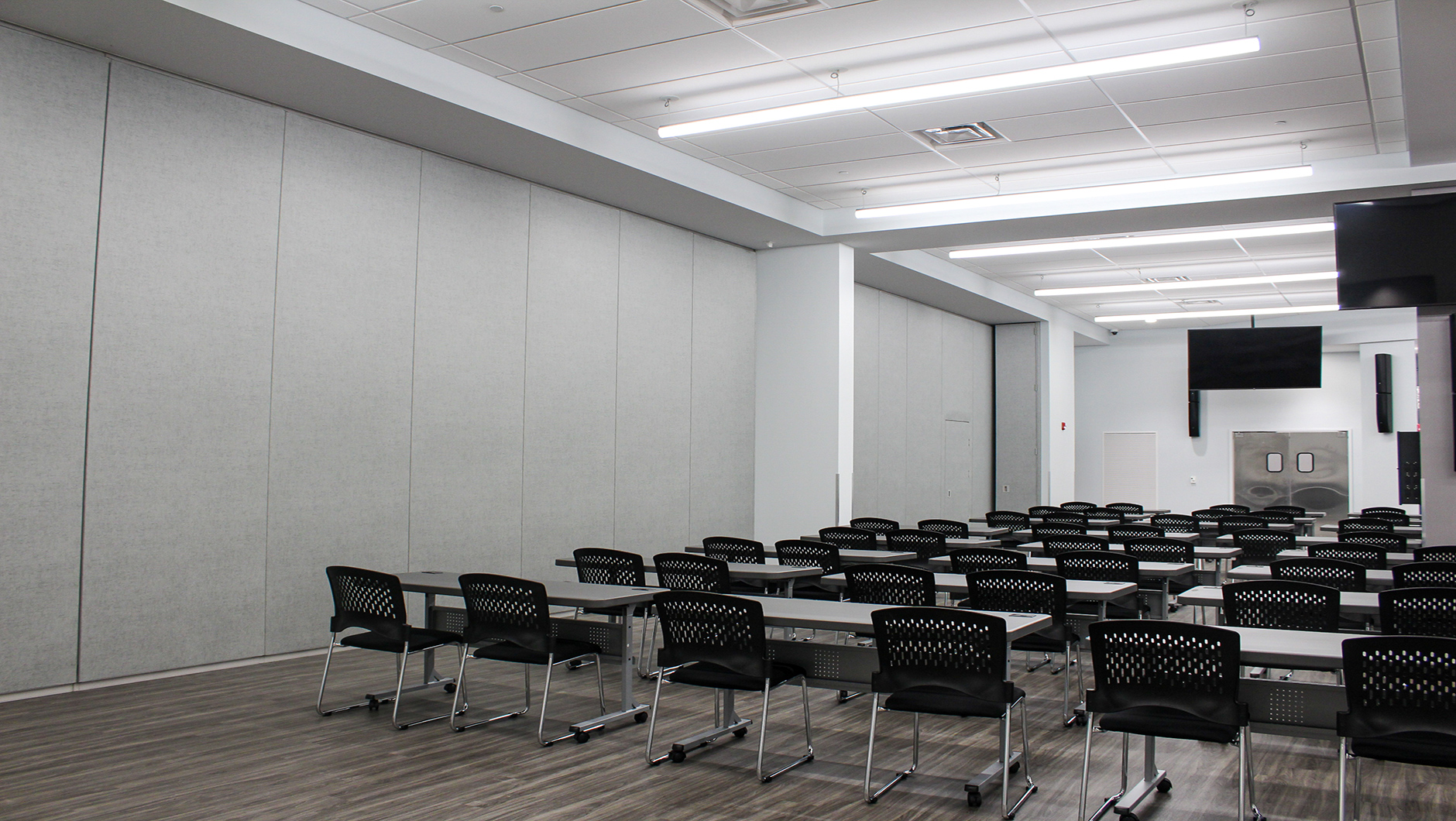 The bifold panels may be spaced out, so there is view through, allowing daylight from the opposite end of the building to filter in.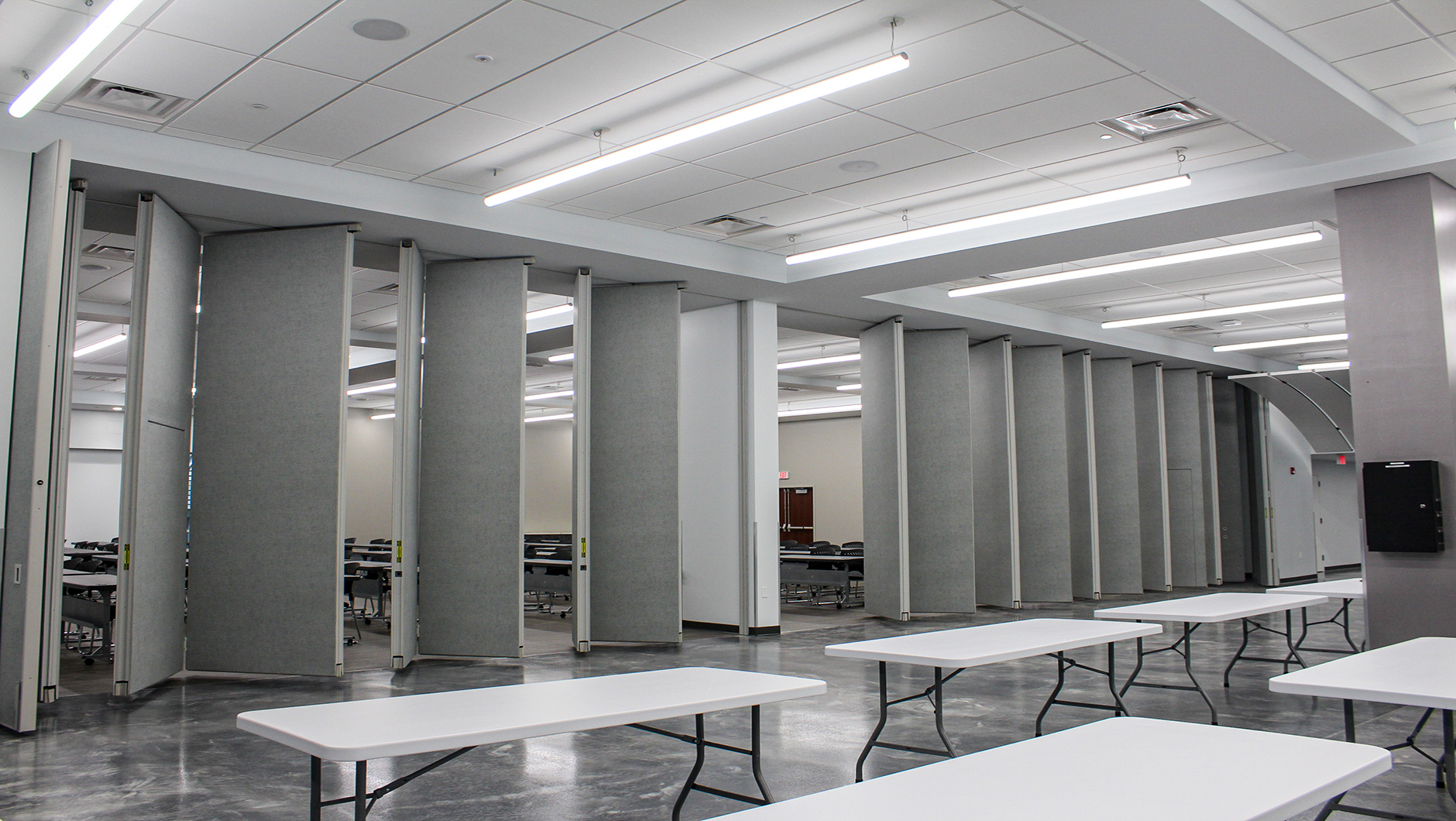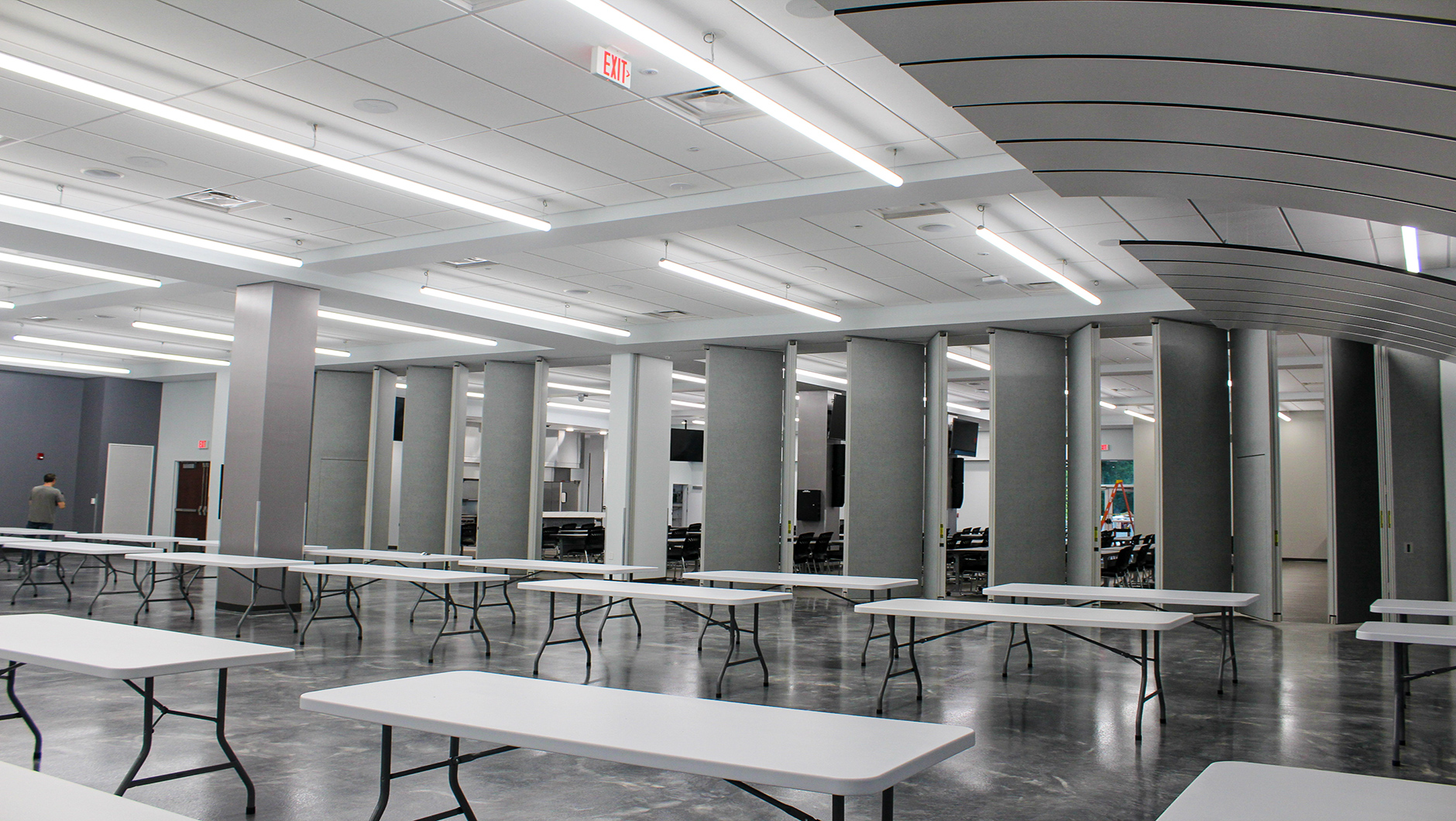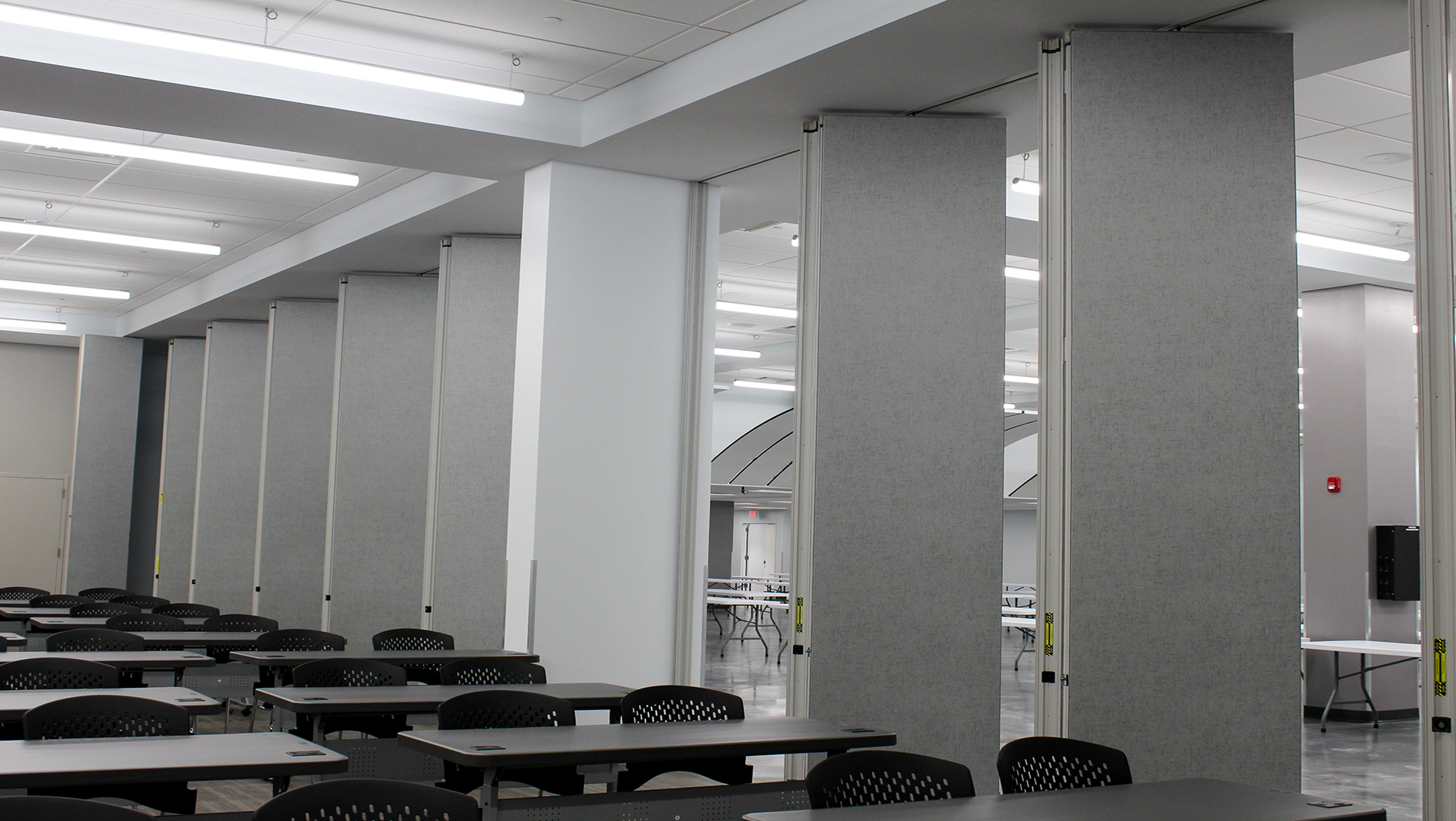 There are some interesting facts in common between Driscoll Foods and ModernfoldStyles, Inc. Both are leaders in the tri-state area and have been in business for over 50 years. We are proud to have provided innovative space management solutions for Driscoll Foods, and collectively look forward to the next 50 years!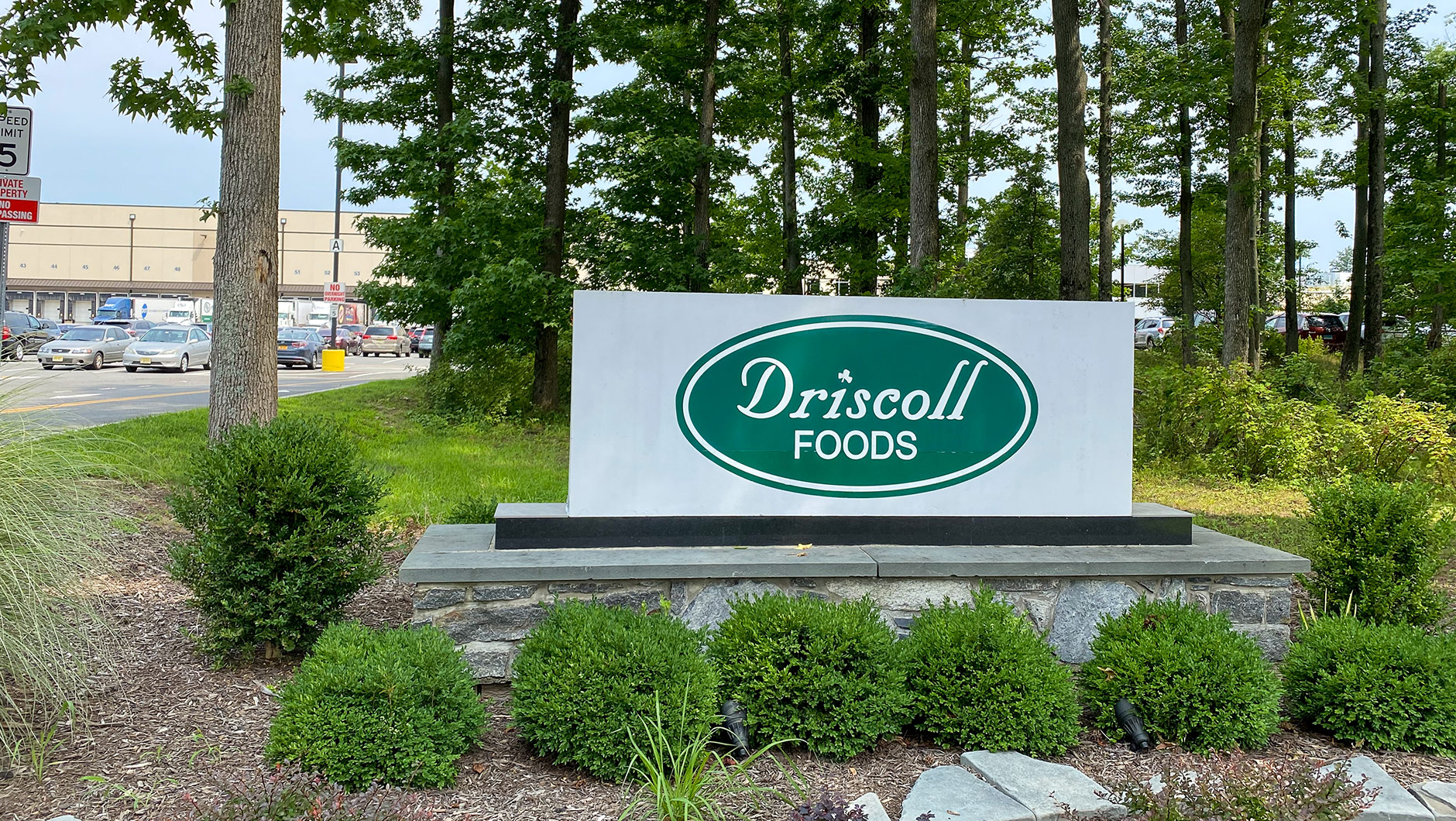 It was a pleasure working with Bilow Garrett Group Architects and Planners, PC and Phelps Construction Group on this project.
If you'd like to see a Modernfold Acousti-Seal Encore Paired Panel in person, book a showroom tour. Our 12,000 sq ft showroom is located in Bergen County, NJ, just minutes outside of New York City.
Please contact us to discuss your project or any questions you may have about our space management systems. We look forward to hearing from you!
CLIENT: Driscoll Foods
ARCHITECT: Bilow Garrett Group Architects and Planners, PC
GC: Phelps Construction Group
LOCATION: Wayne, New Jersey
PRODUCT: Modernfold Acousti-Seal Encore Paired Panel