Skyfold Classic Vertical Wall Makes the Cut
The Gemological Institute of America's stunning, three floor 96,000 sq ft campus is located in SOM's aptly named "Gem Tower" in the heart of NYC's bustling Diamond District.
Founded in 1931, the GIA seeks to educate students, research gemstones and protect the gem buying public. Interestingly, in the 1940's, the GIA established what has become the worldwide standard known as the "4 Cs": cut, clarity, color and carat weight.
Ted Moudis Associates designed the institute's vertical campus which includes a dazzling reception area, two laboratories, a café, complete with a terrace and an education facility featuring eight classrooms.
On the 9th floor of the towering skyscraper, a Skyfold Classic 60 vertically retracting acoustic wall cuts through the space to create two private conference rooms. The architect specified this innovative wall with "wow-factor" to divide the nearly identical spaces.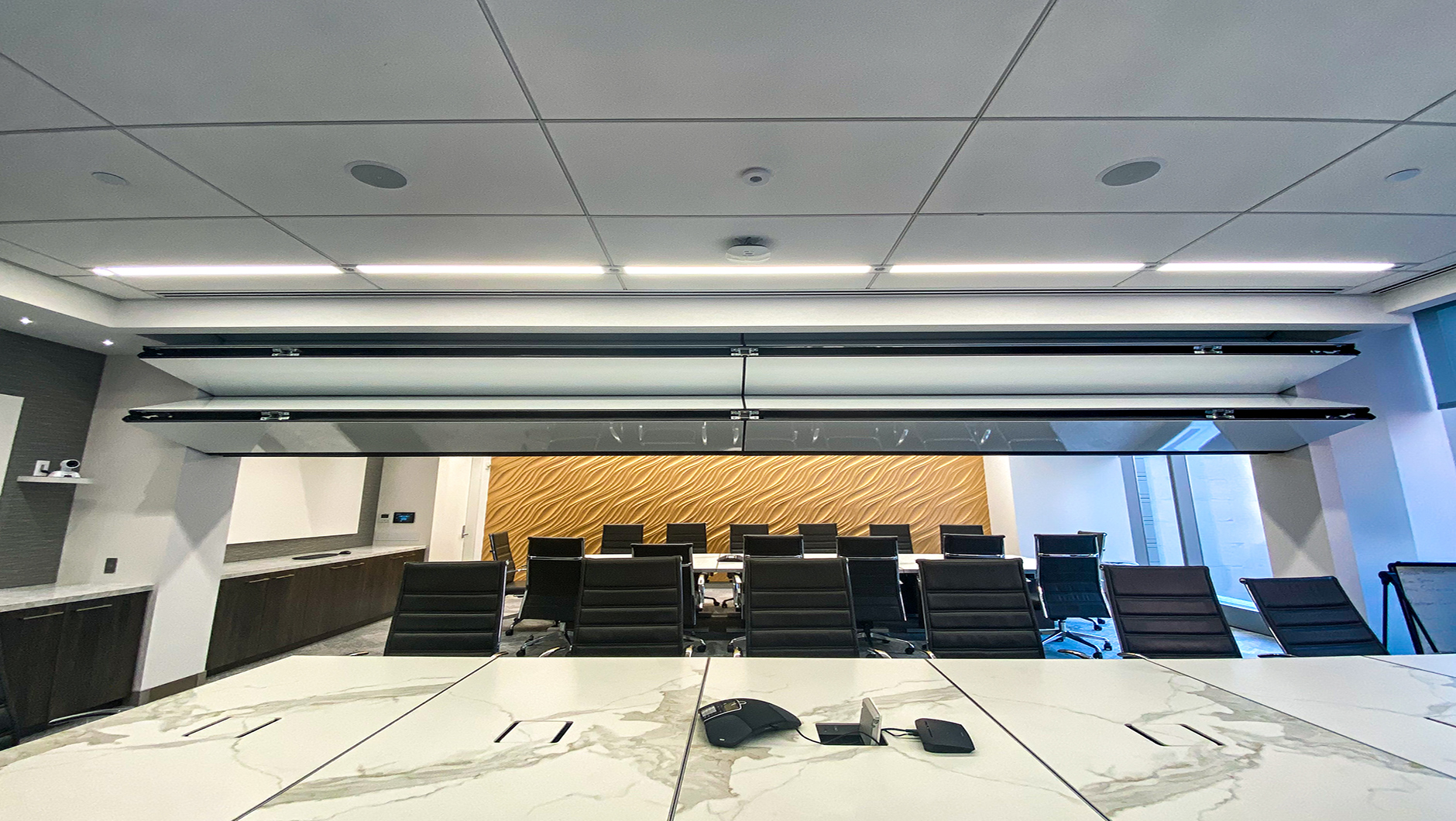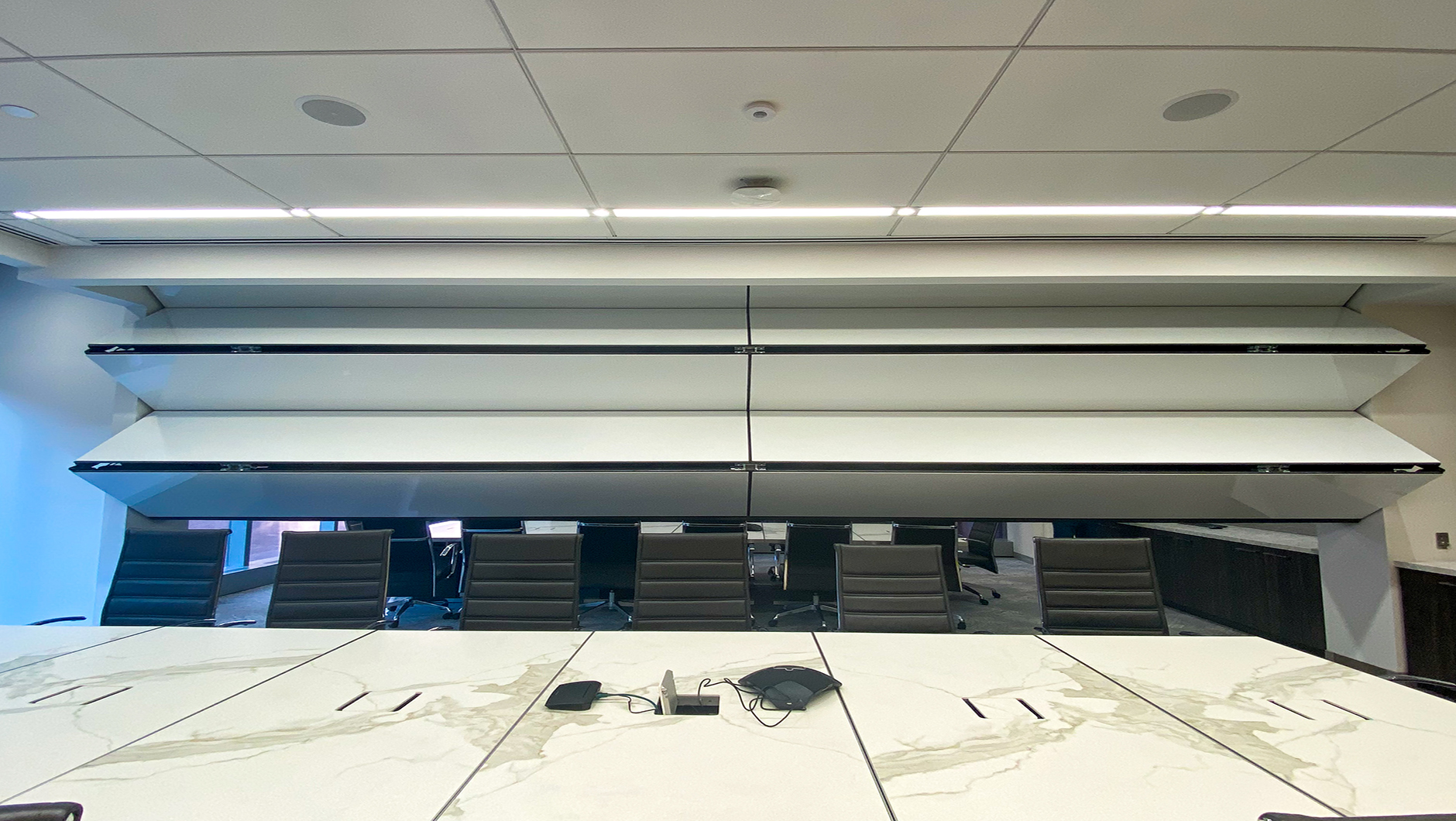 The sleek, high-tech conference rooms are complete with dark millwork cabinets, clean white surfaces and comfortable leather chairs, along with the latest in audio/visual capabilities. An unexpected pop of color and detail in the textured gold feature wall enlivens the senses.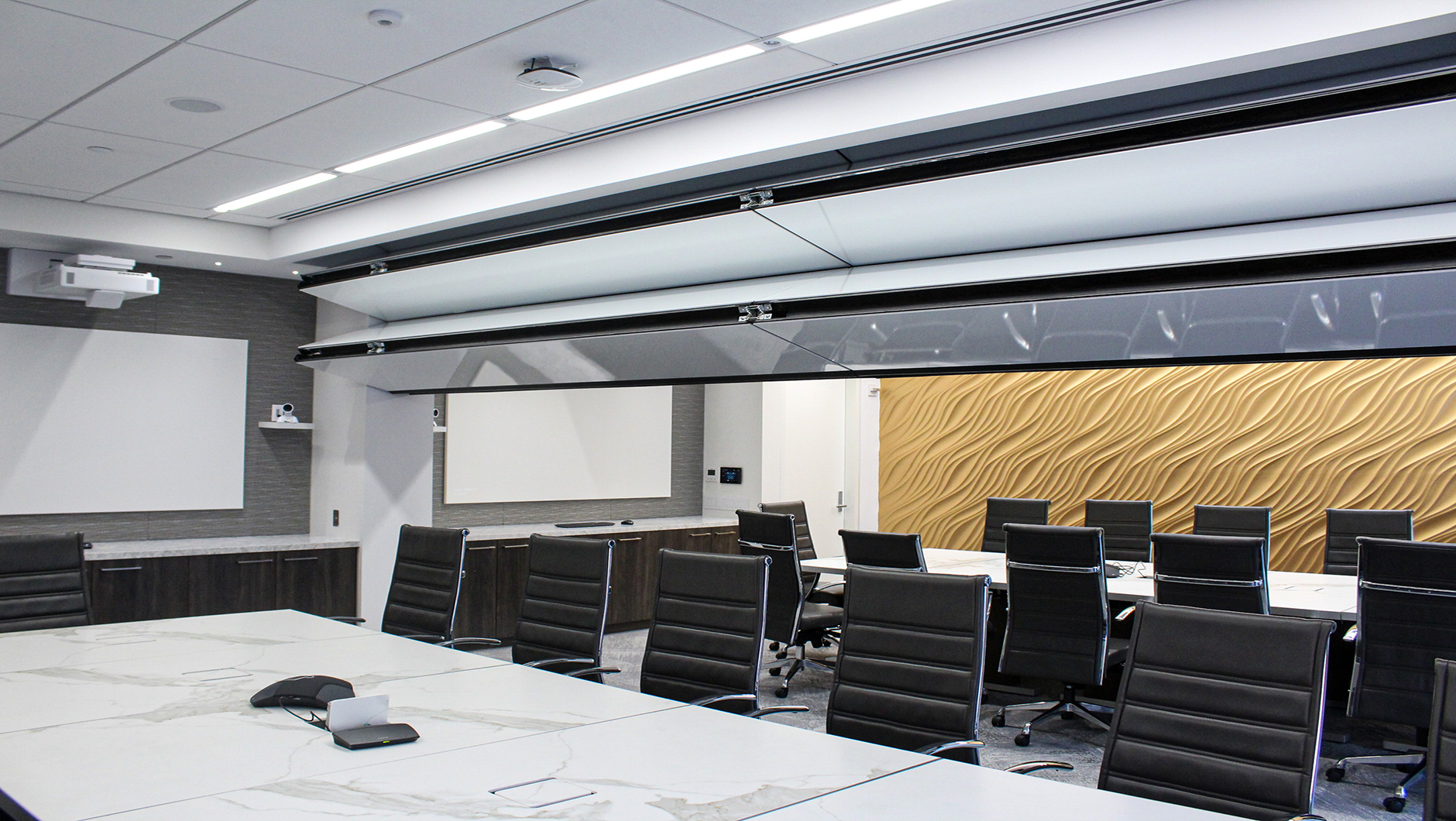 The conference rooms are easily divided on demand with the simple turn of a key and push of a button. When the system is not in use, Skyfold stores away in the ceiling so that the entire space has access to abundant natural light and city views.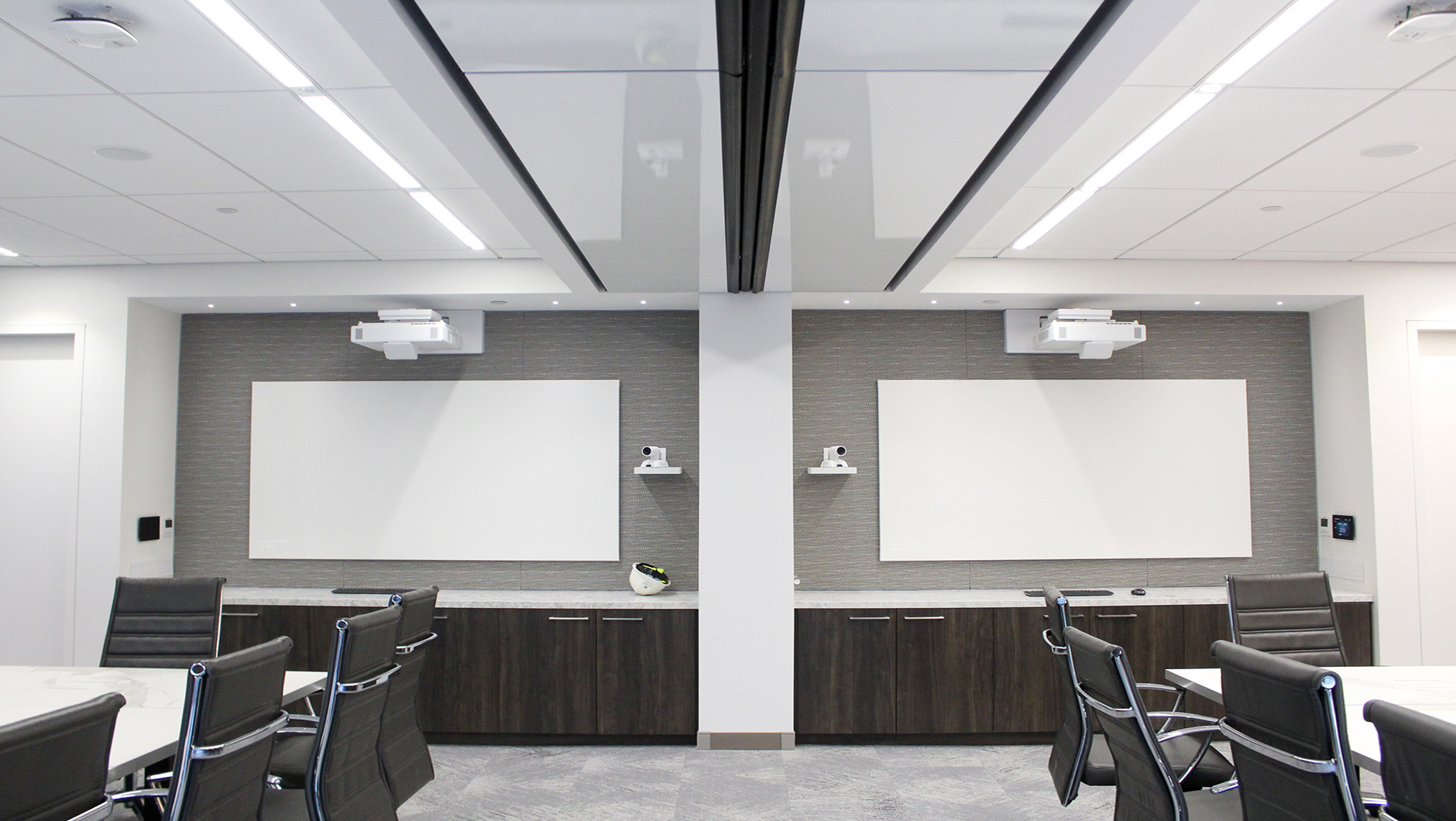 The crisp white, full-height marker board on both sides of the wall creates a functional oversized writable surface for meetings. The clean reflective surface adds brilliance to the space and enhances the modern design aesthetic.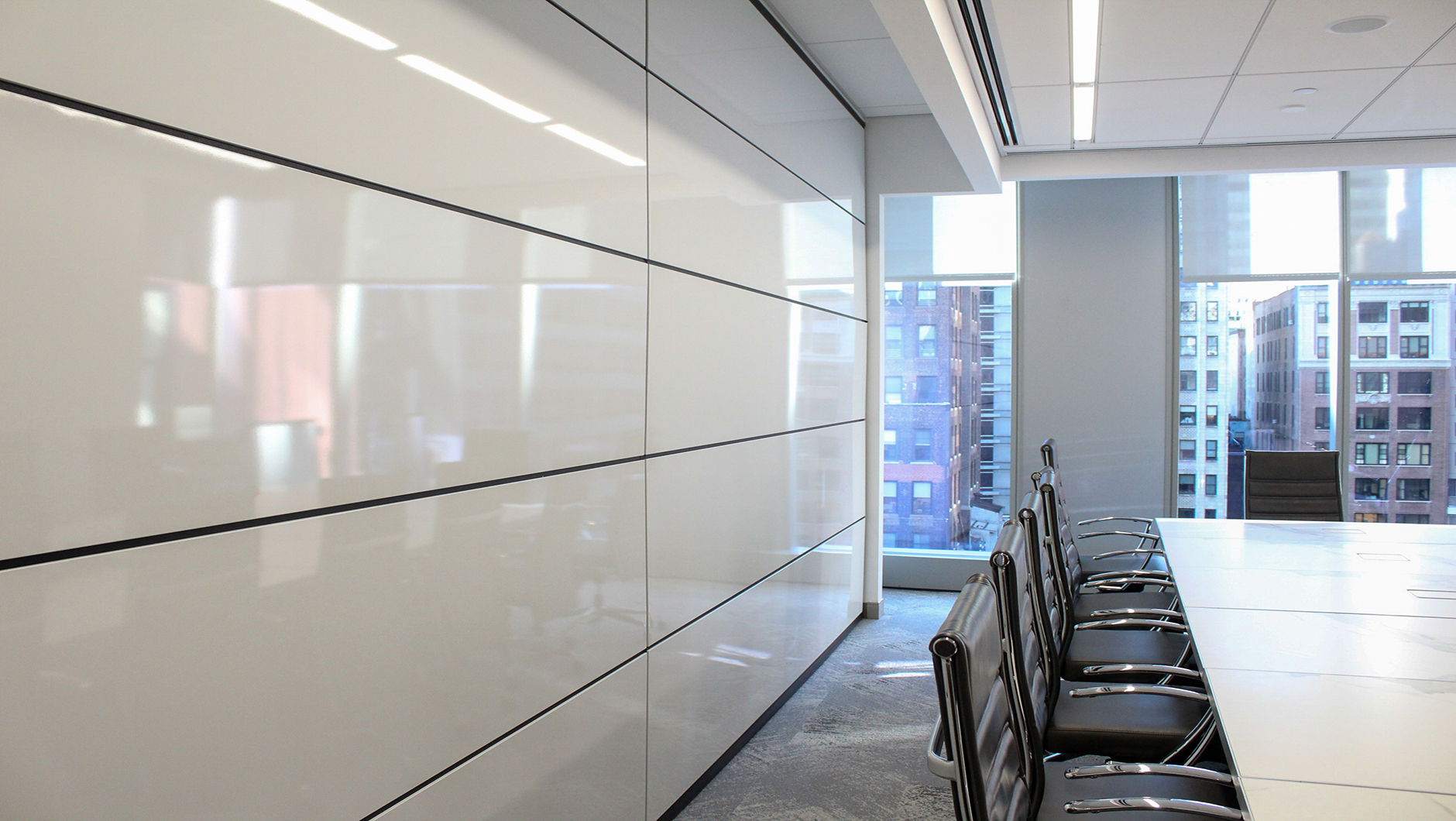 The precise downward movement of the wall means there's no need to rearrange furniture and valuable floorspace is maximized. Notice, there are no unsightly wall or floor guides with Skyfold. This fully automatic system transforms space in minutes and is also equipped with an obstruction safety sensor.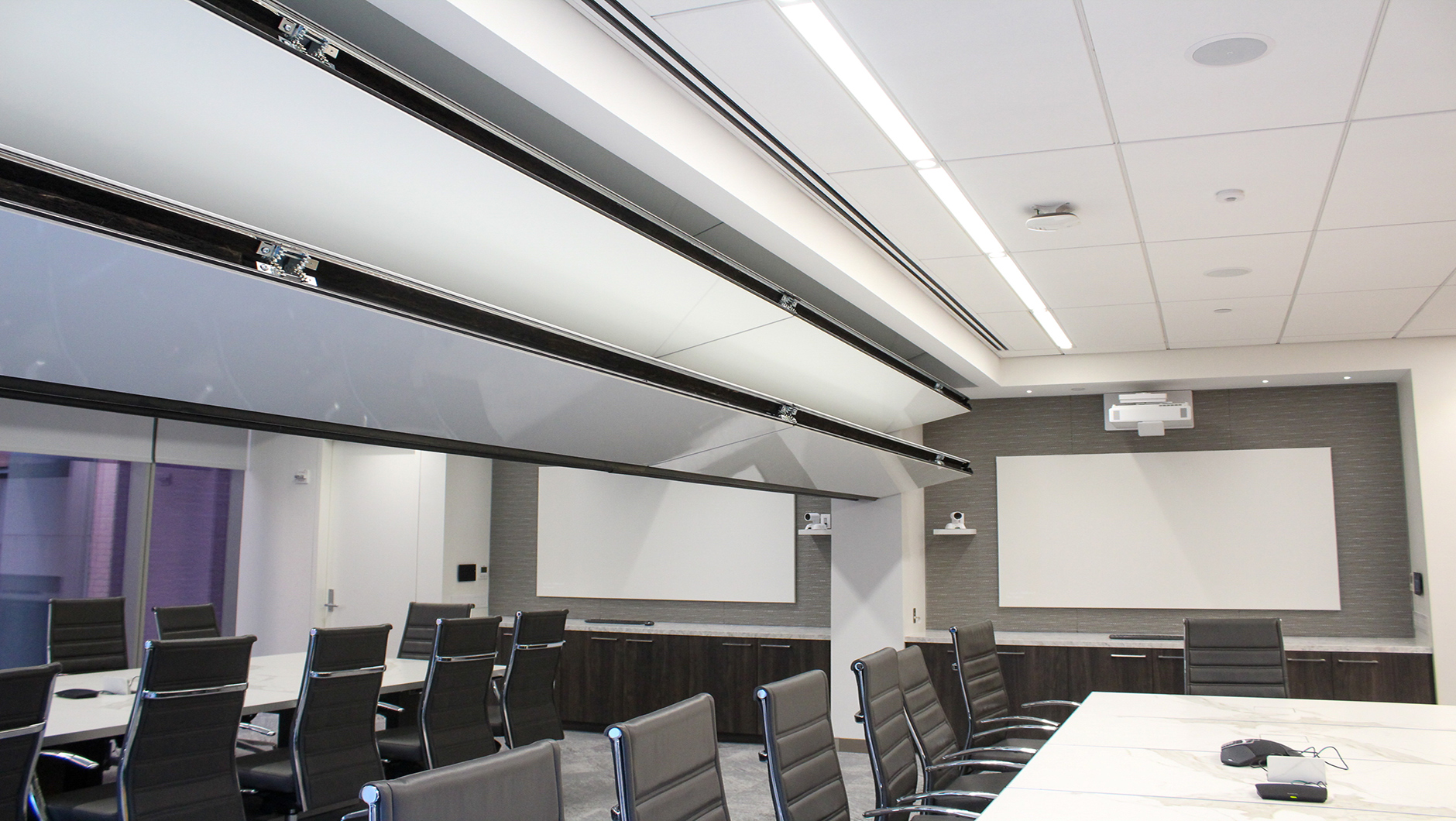 With an acoustic rating of 60 STC, privacy is maintained on either side of the wall. The systems' seals further ensure acoustic comfort is achieved. Skyfold's products also contribute to LEED credits for Innovation and Design, Materials and Resources and Indoor Environment Quality, as Skyfold is a USGBC member.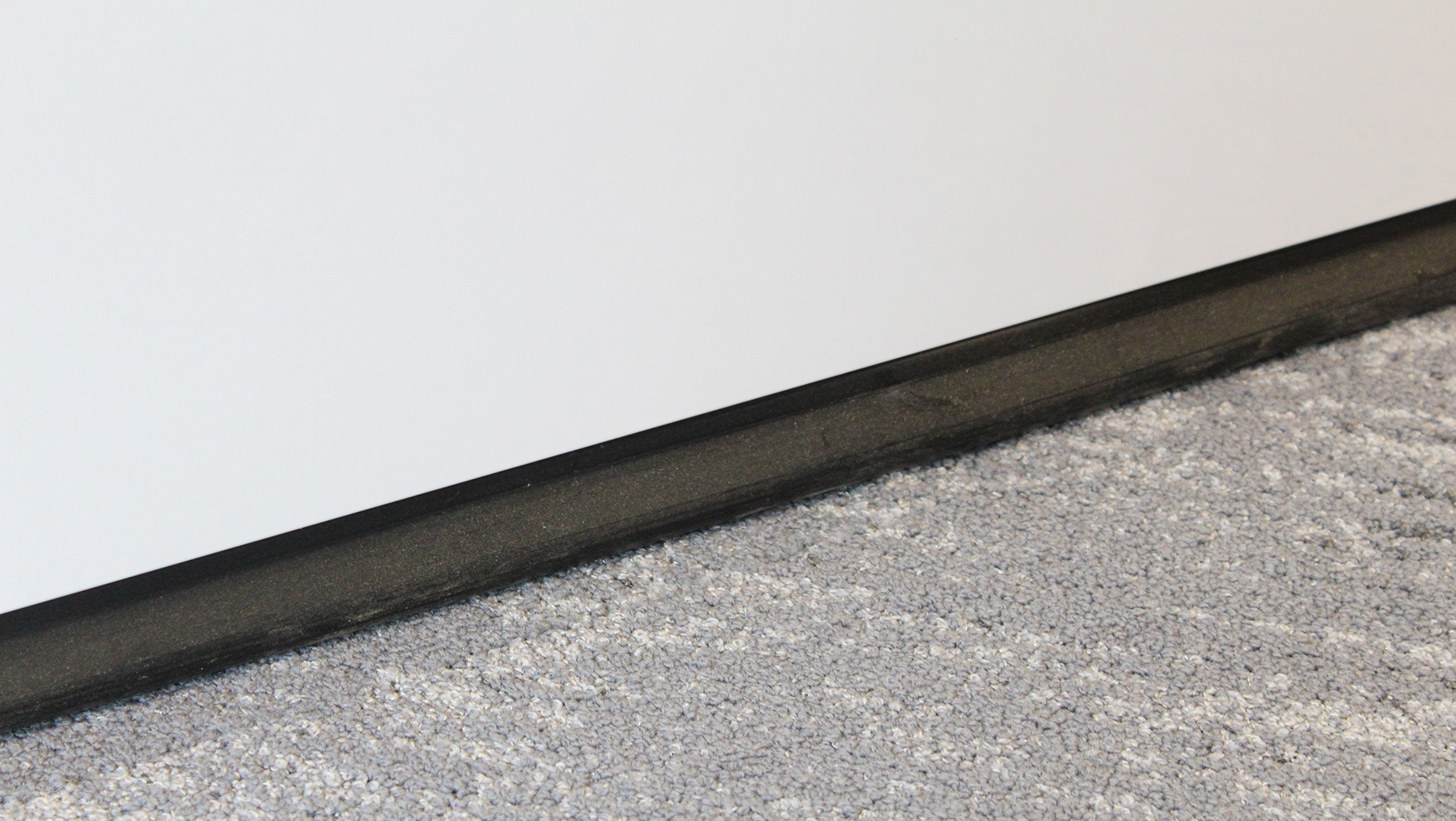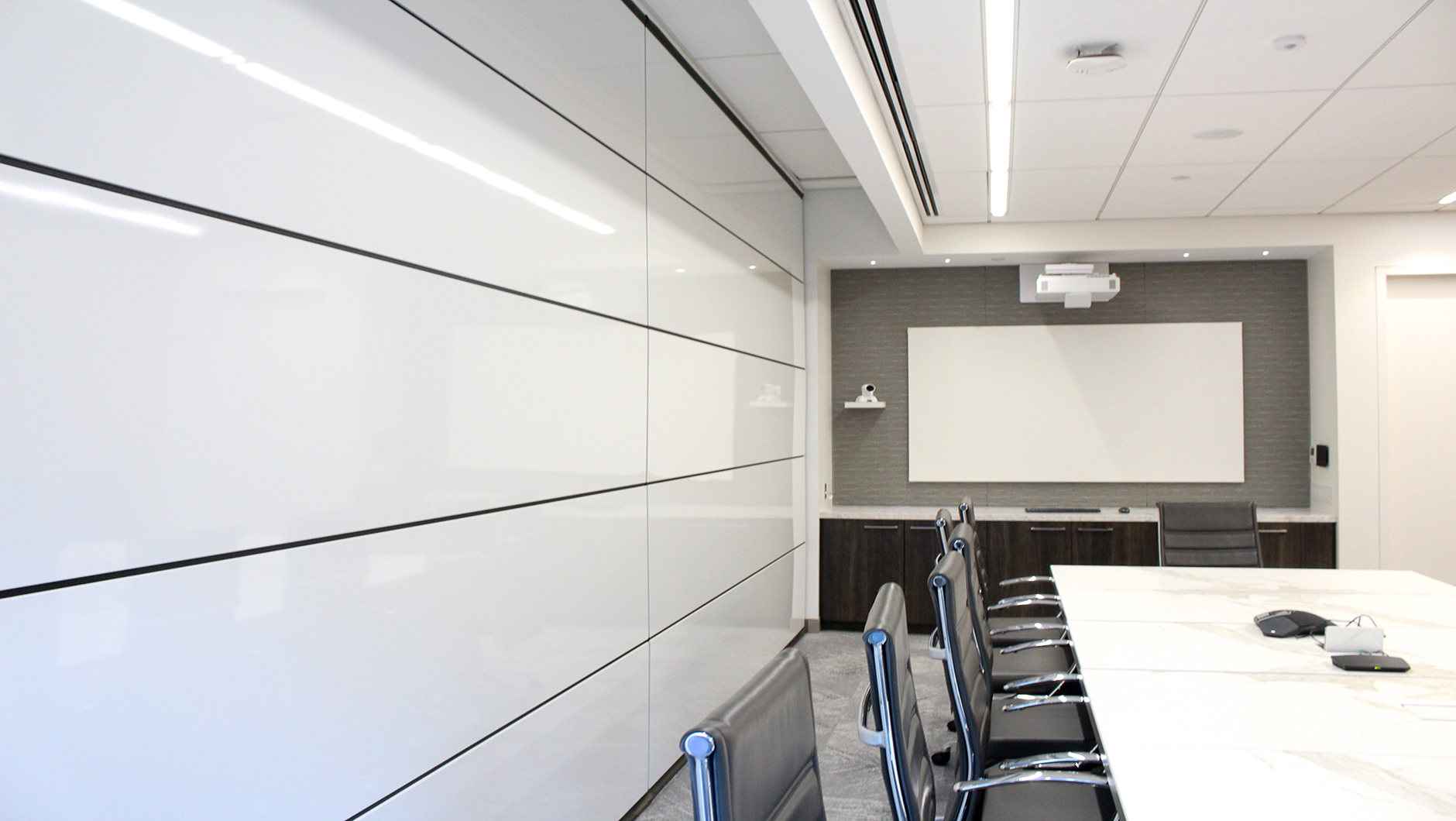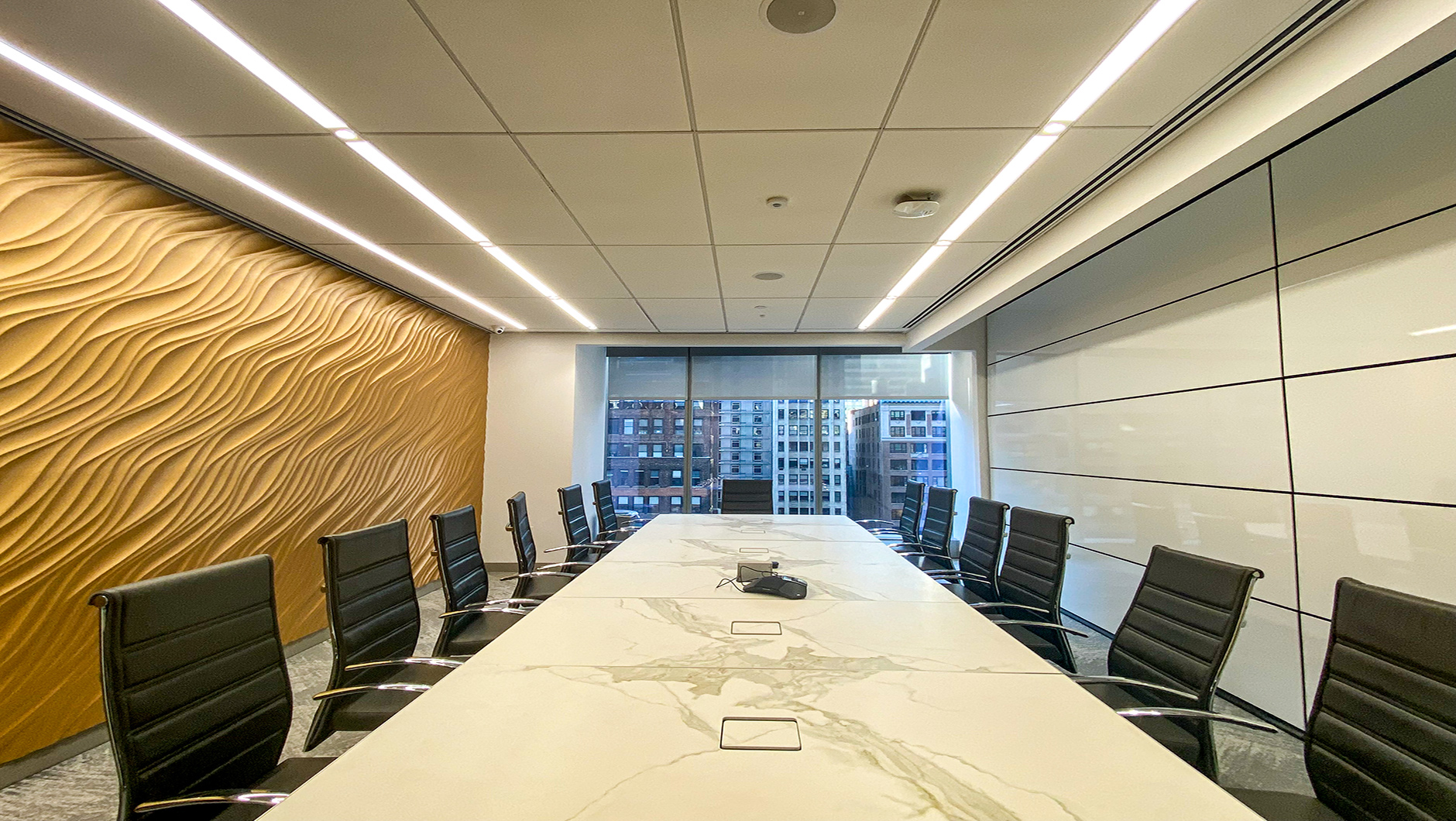 We are proud to have been a part of this project along with Ted Moudis Associates and general contractor L&K Partners, Inc.
If you would like to see a Skyfold Classic 60 in person, visit our showroom in Bergen County, NJ. Operate a collection of space management solutions in an office setting, visit our acoustic lab and see an elevator fire + smoke protection demonstration. We look forward to welcoming you!
ARCHITECT:
Ted Moudis Associates
GENERAL CONTRACTOR:
L&K Partners, Inc.
PRODUCT:
Skyfold Classic 60