ZONA Glass Wall Systems Transform Fifth Avenue Office
Located in the heart of Manhattan, mere steps away from iconic landmarks such as Grand Central Terminal and the beloved Bryant Park, 529 Fifth Avenue is a 20-story office building boasting exemplary tenant hospitality.
The building is owned by Silverstein Properties, a real estate development, investment, and management firm established in 1957. Since its founding, Silverstein Properties has managed more than 40 million square feet of office, most renowned for its impressive redevelopment of the World Trade Center.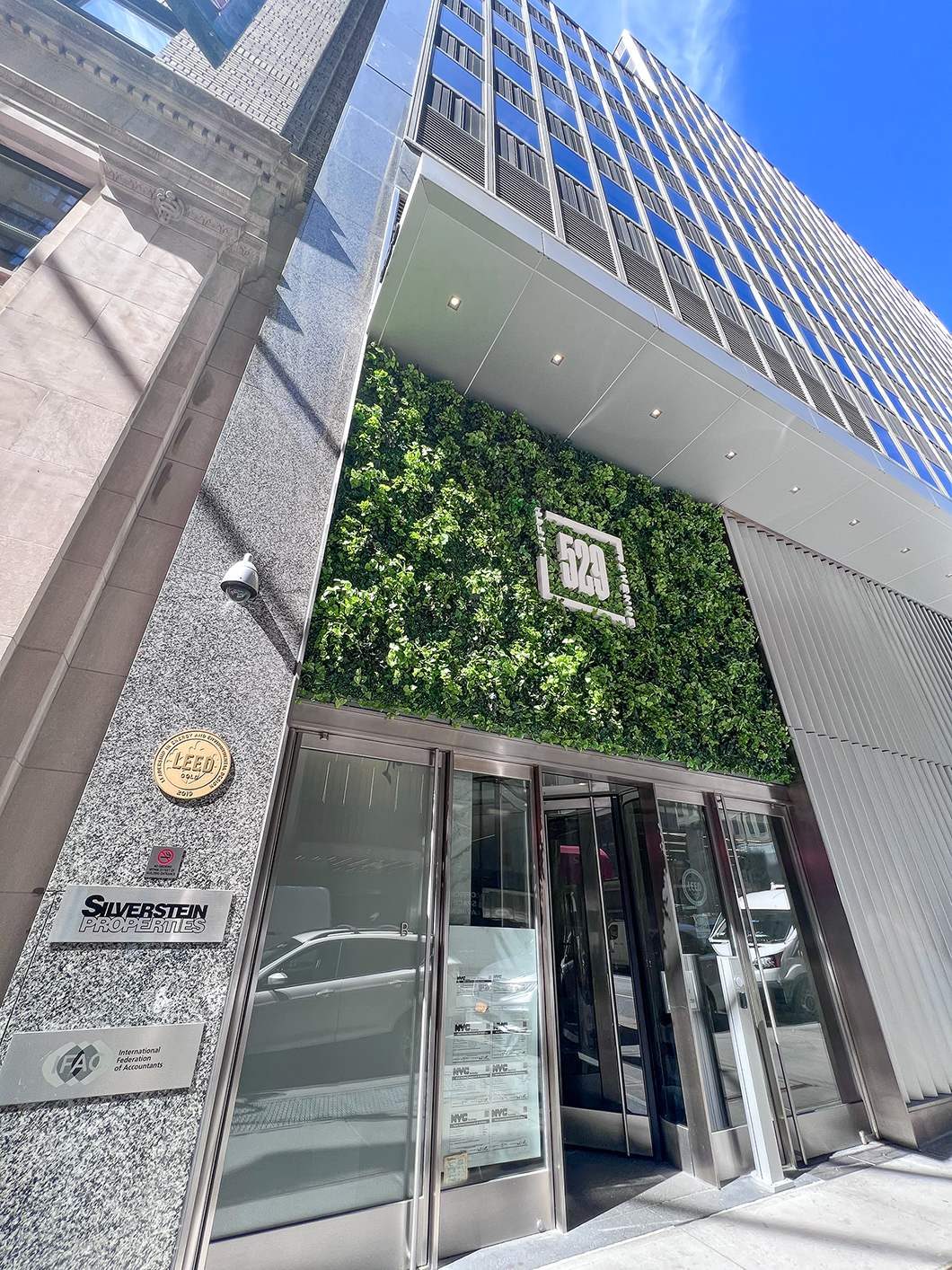 To distinguish their 529 Fifth Avenue location, Silverstein Properties sought out the ModernfoldStyles and specified ZONA® Glass Wall Systems to transform their 9th-floor amenities space. The floor offers hotel-quality concierge services and a suite of virtual and social wellness programs through Silverstein's INSPIRE Your Day program.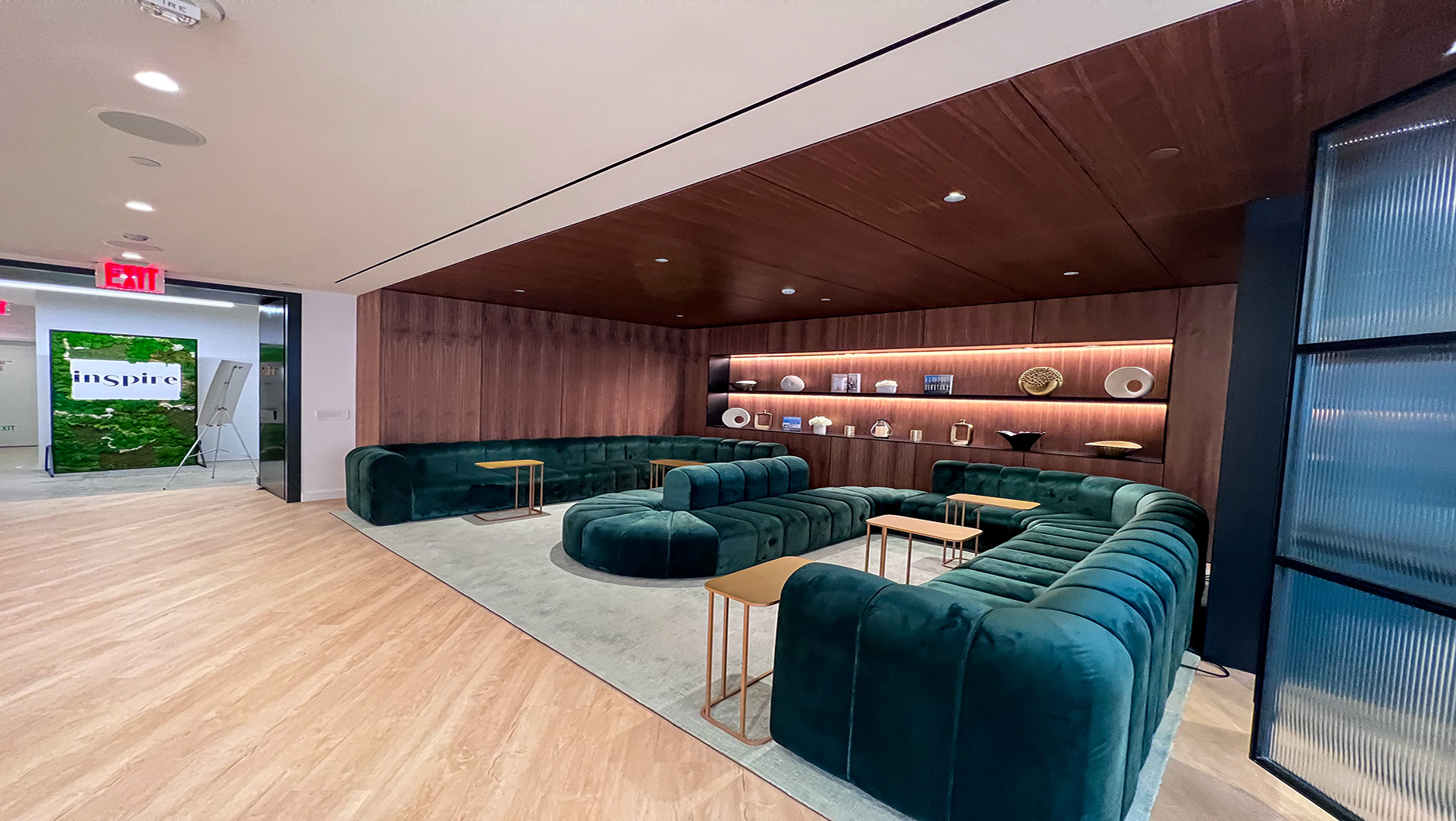 Collaborating with Architecture Plus Information (A+1), ModernfoldStyles implemented ZONA 1 swing doors to optimize the amenities space. Crafted and perfected in the United States, ZONA 1 utilizes a single-glazed system, providing a sleek finish and high acoustical ratings.
The team installed throughout the space both clear tempered and laminated ribbed glass.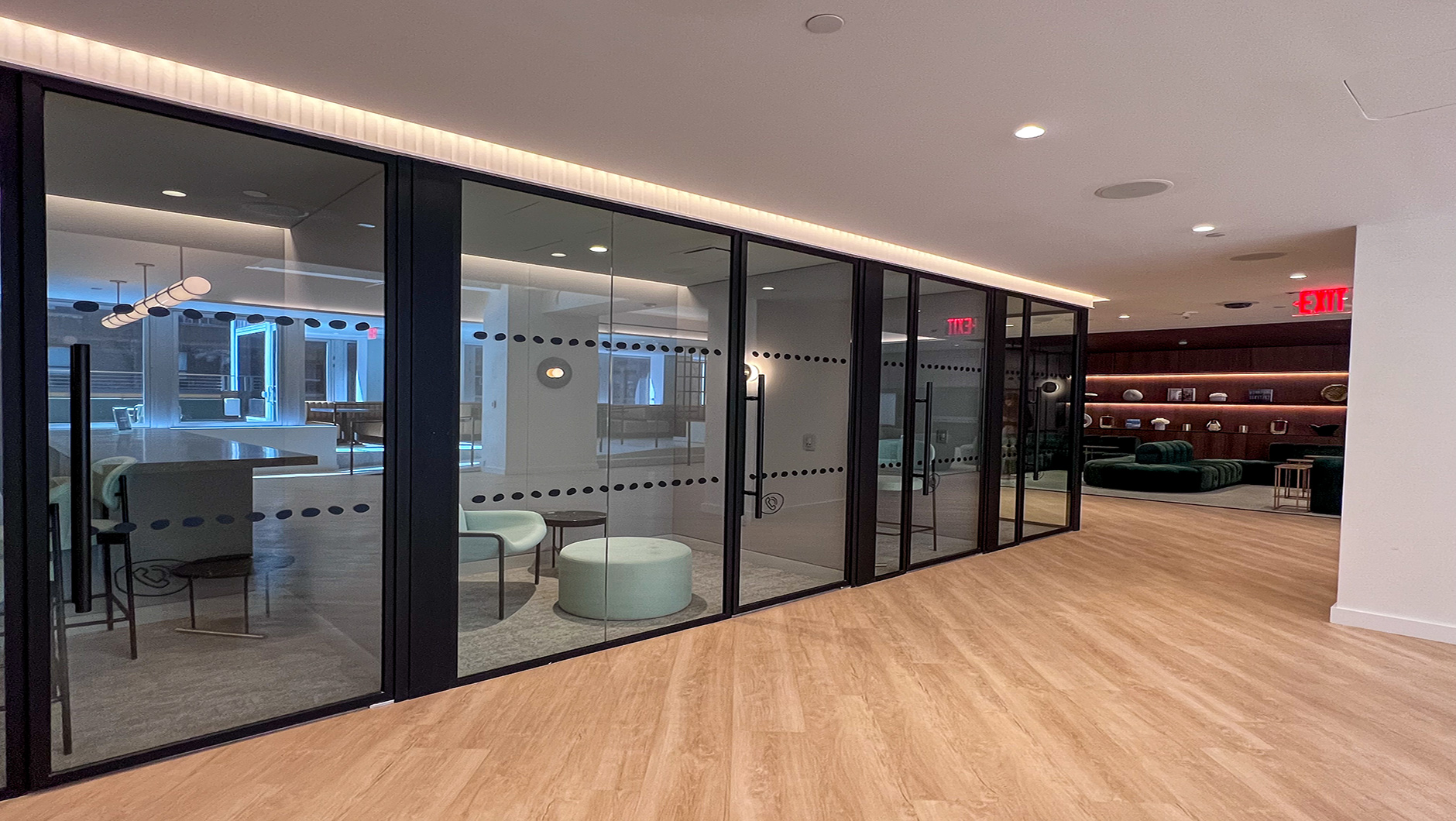 Fly-by posts are capping the divider wall for a continuous finish look.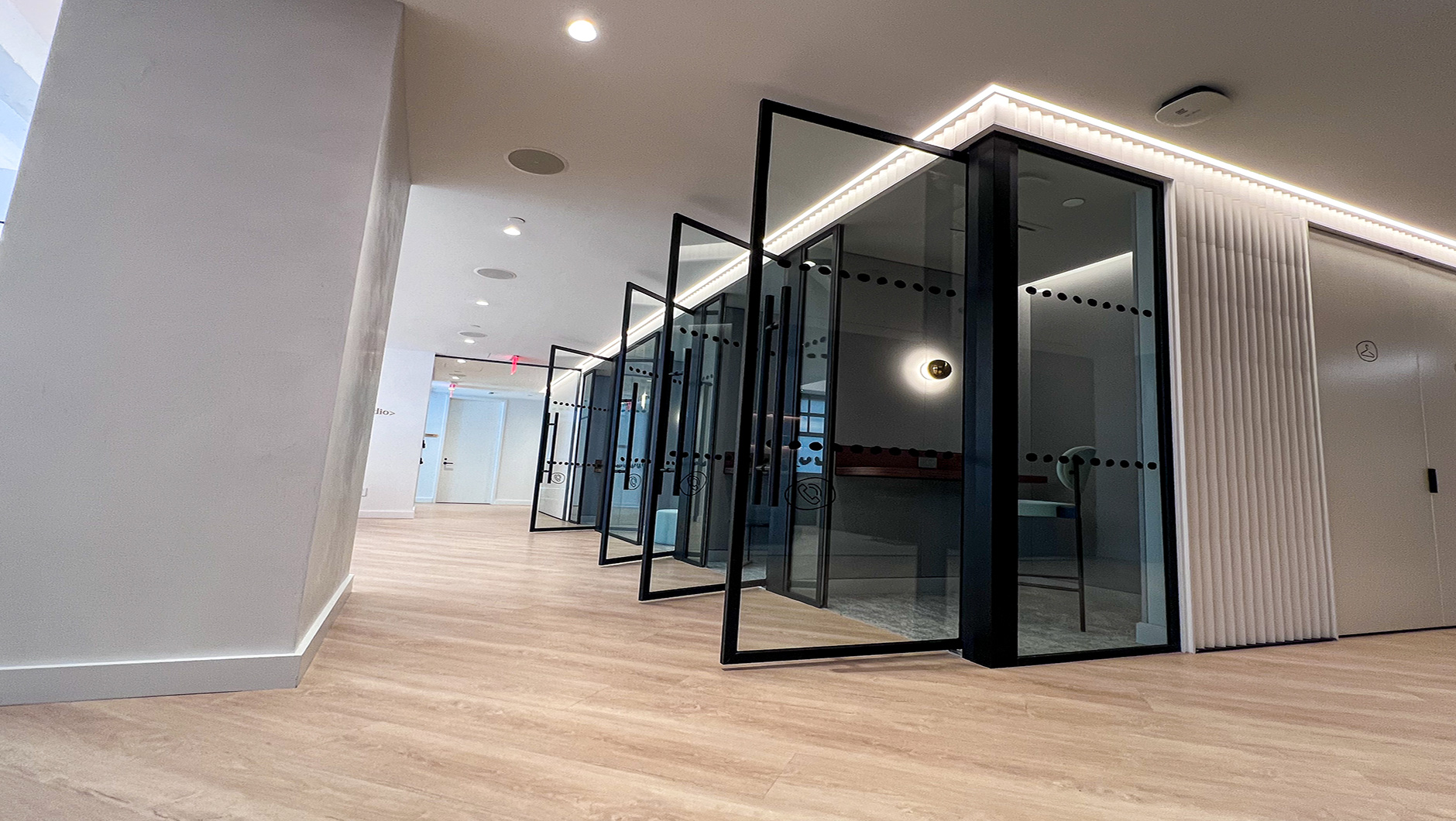 The ZONA panels were constructed with center pivot hinges and non-locking ladder pull handles with a matte black finish to provide a seamless and modern space.
The design incorporated out-swinging doors, to maximize internal space for furniture.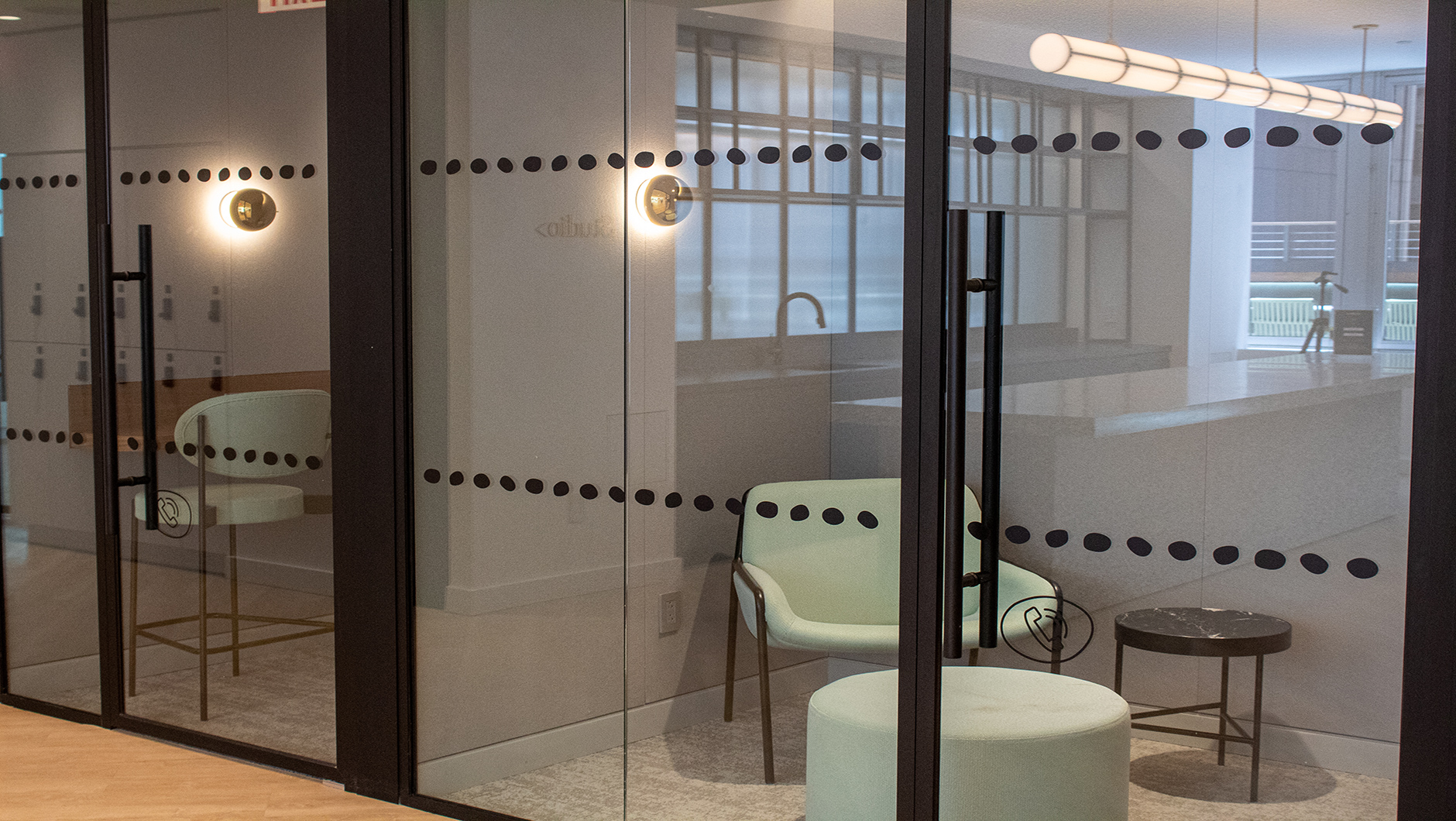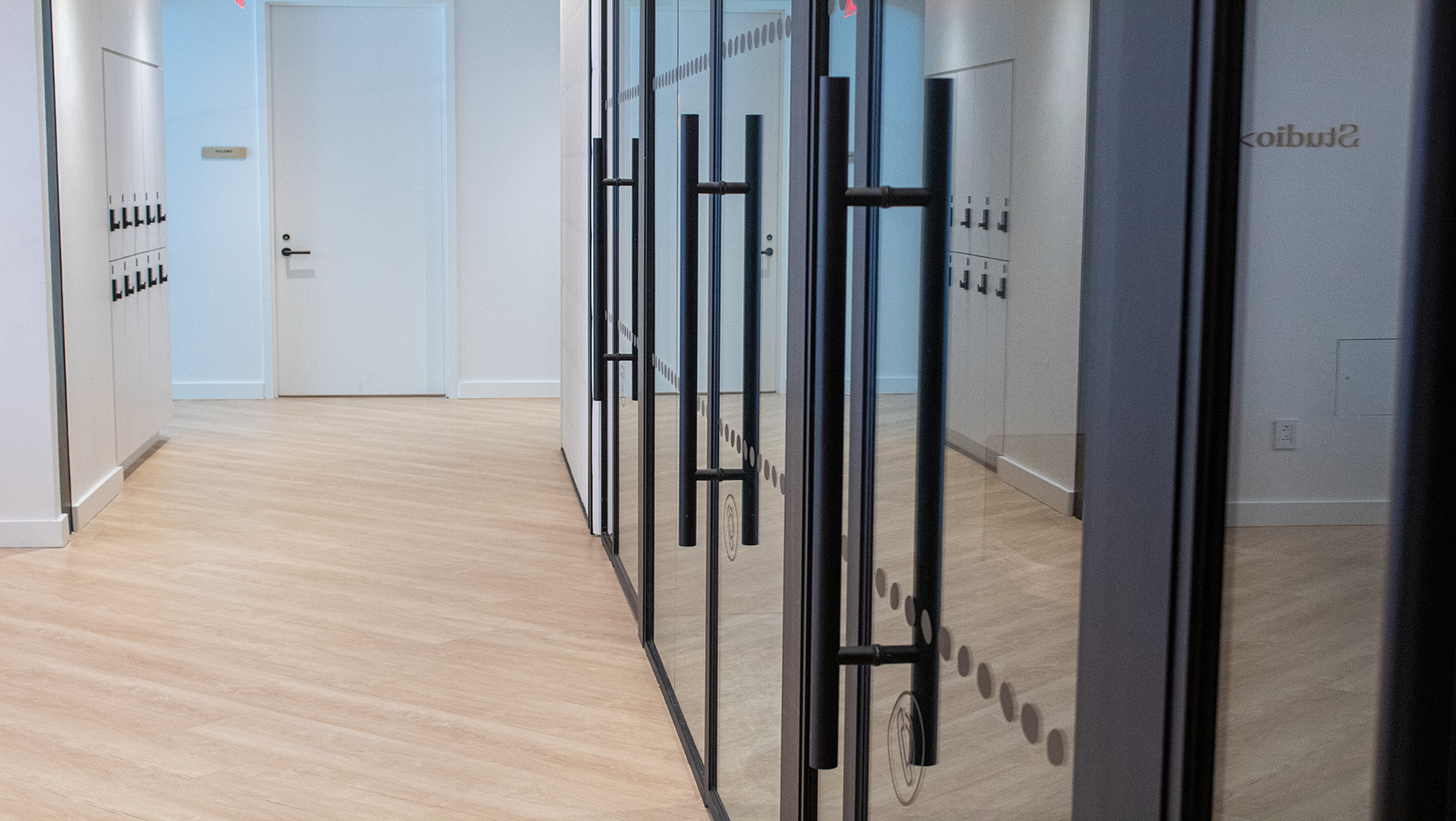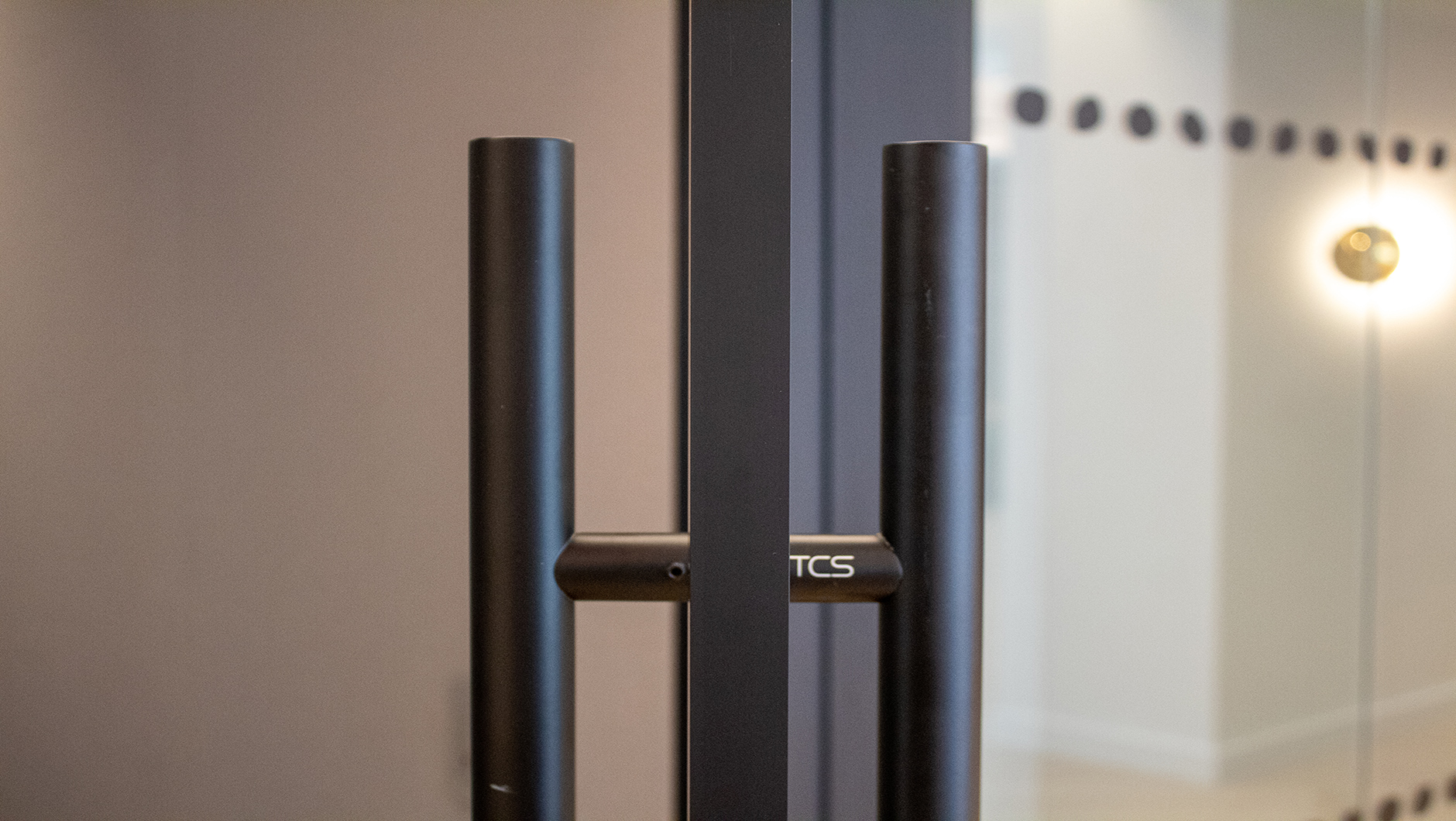 ZONA center pivot door hardware details.
Double door seals for enhanced acoustics.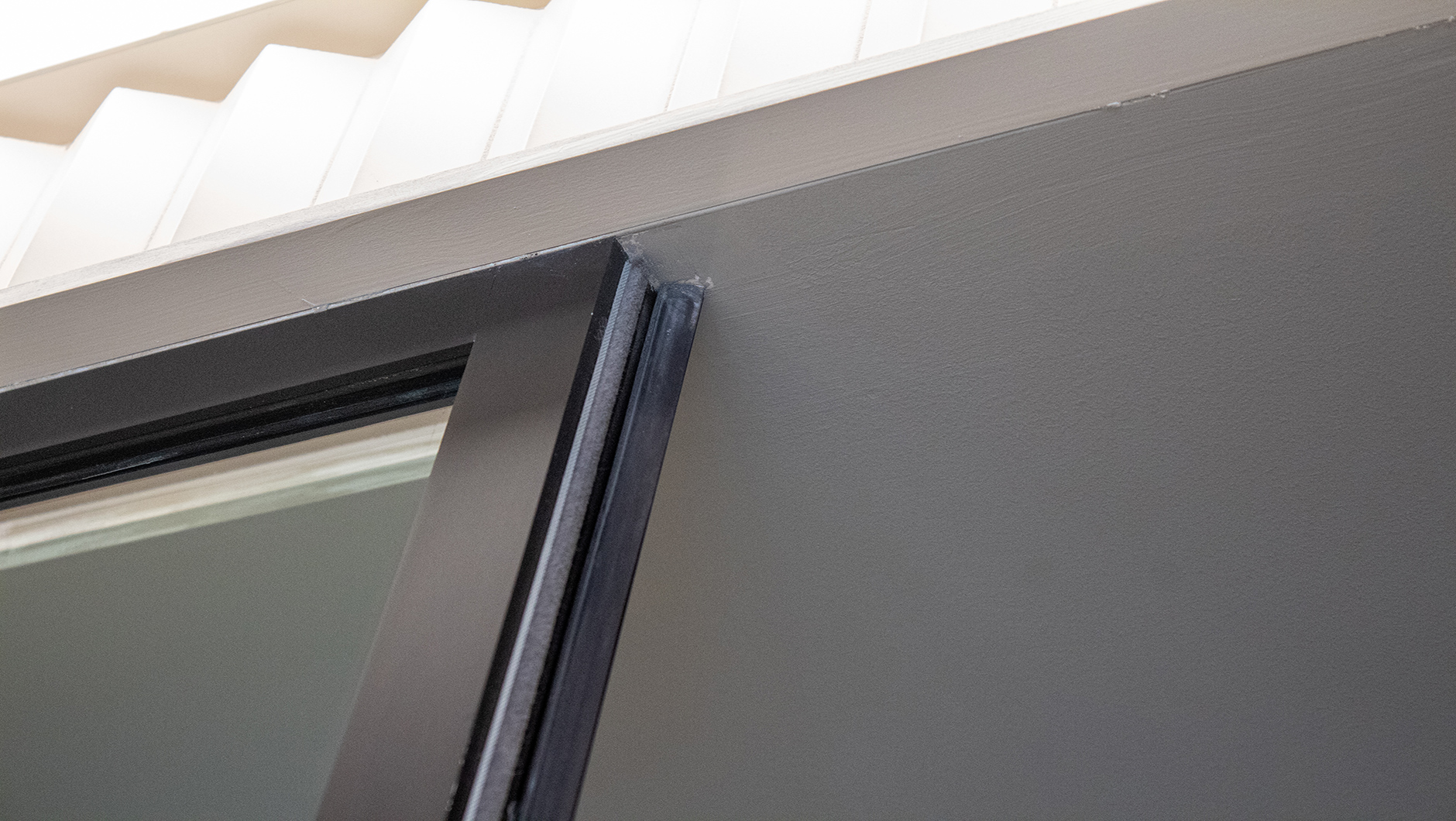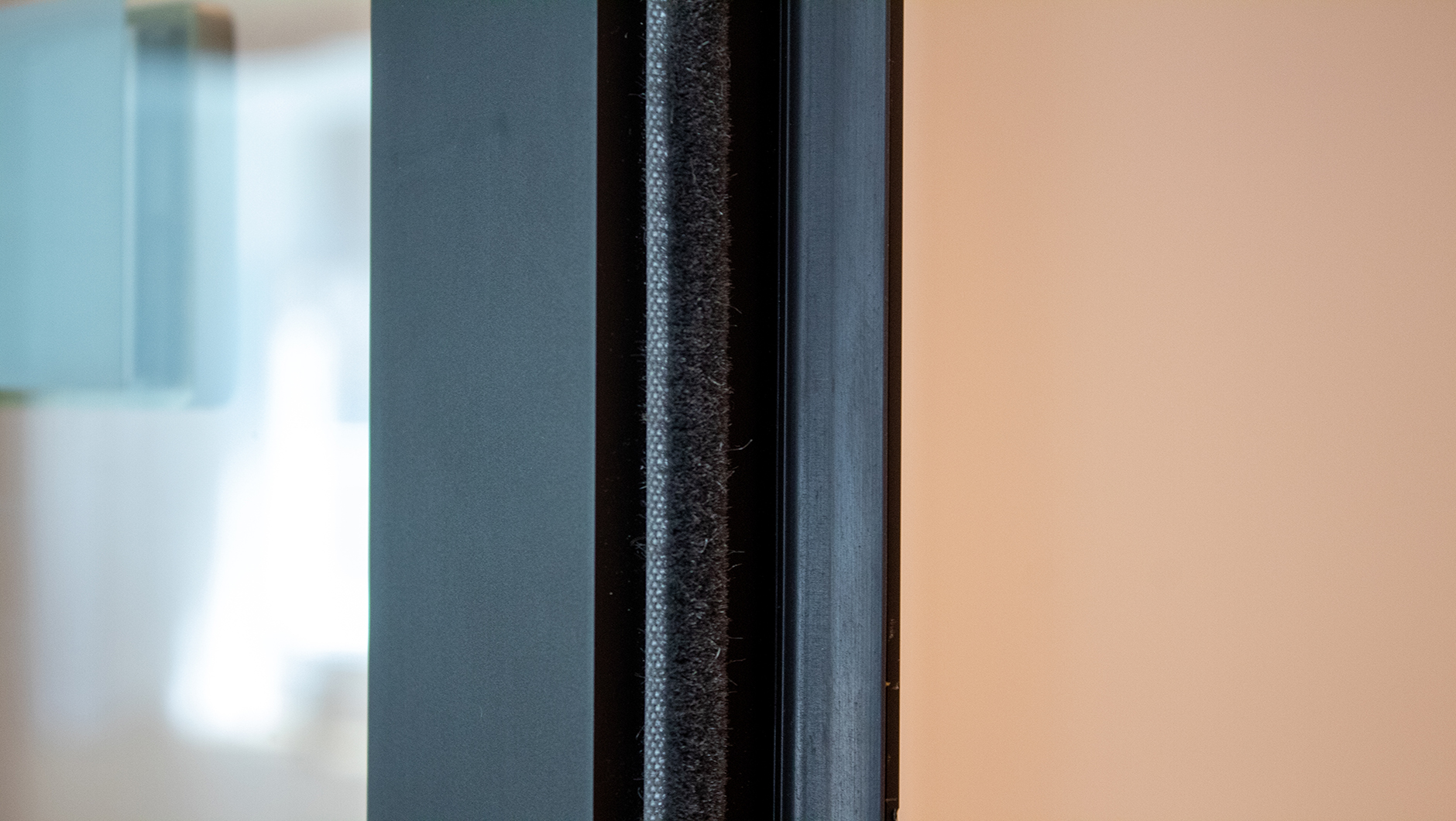 The wide-open amenities floor was optimized for a healthy and unique environment, offering:
A yoga studio
Phone booth rooms
An open seating area
Changing rooms
A wellness bar
Transforming this floor revolutionizes the office experience, increasing worker productivity, boosting morale, reducing the chances of burnout, and inspiring creativity while reflecting the company's values. Its transparent and open design encourages teamwork and promotes mutually beneficial collaborations.
From catching an early morning yoga class in the studio to grabbing an afternoon snack at the wellness bar, the office community will be more connected than ever.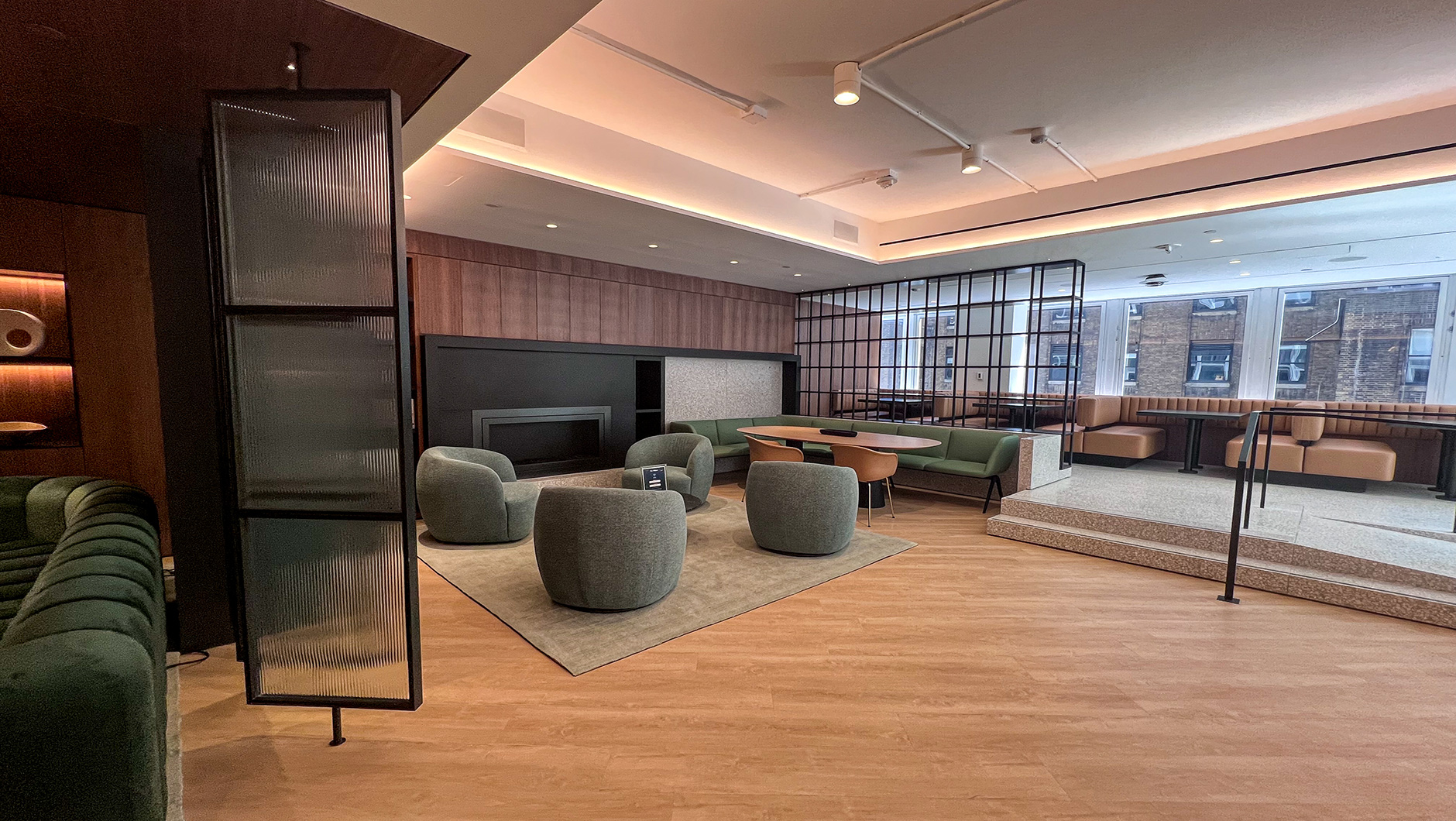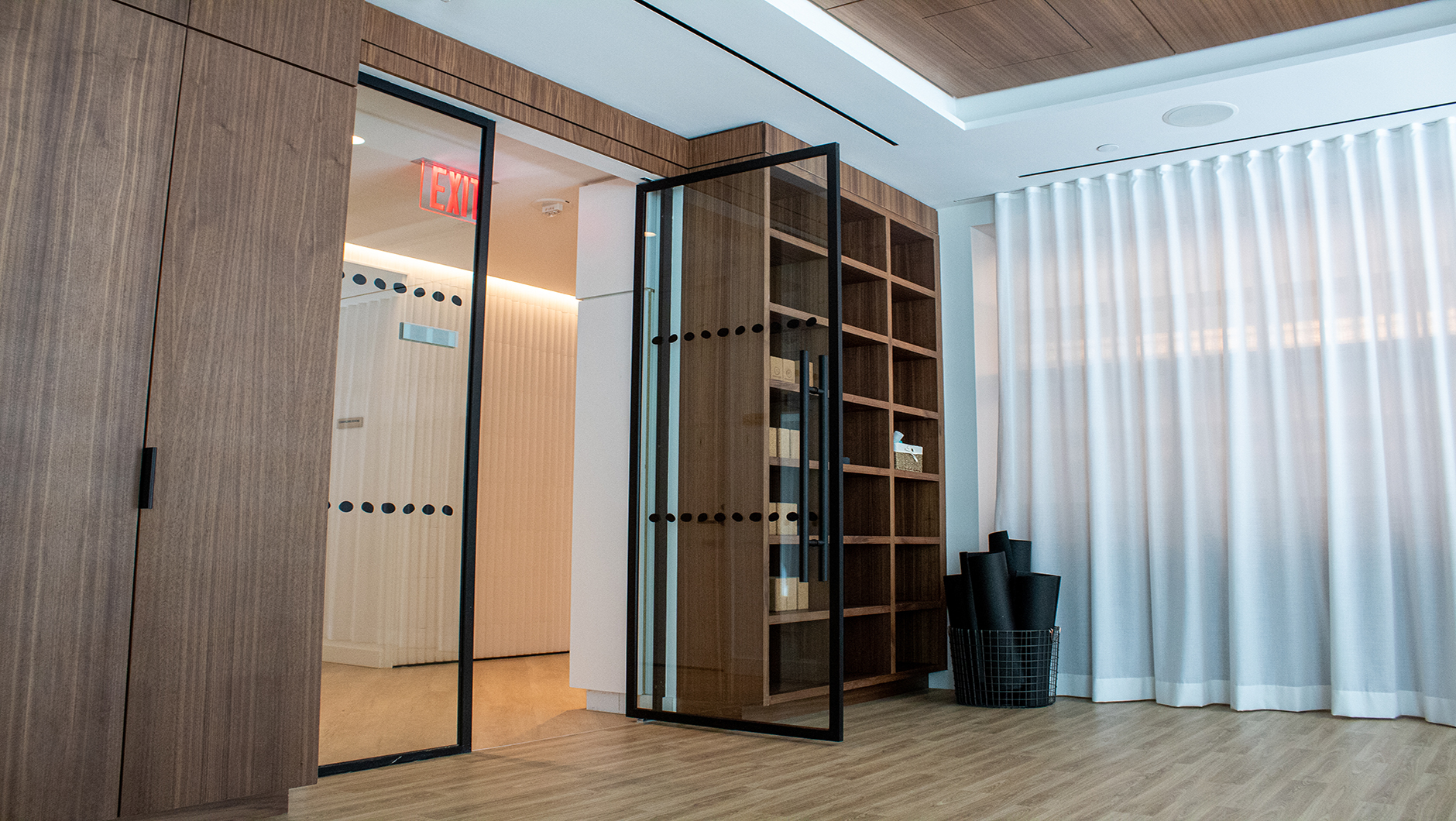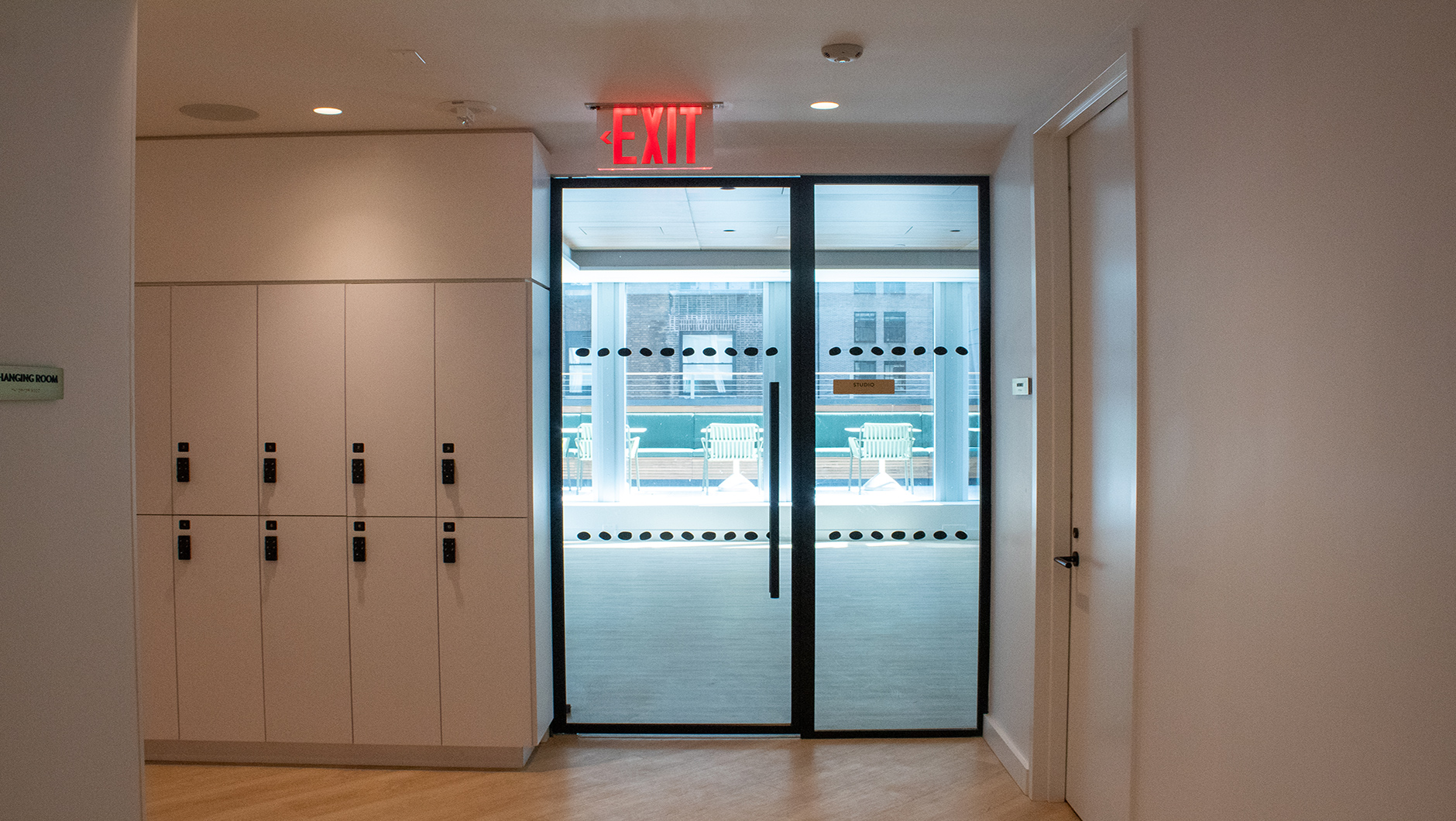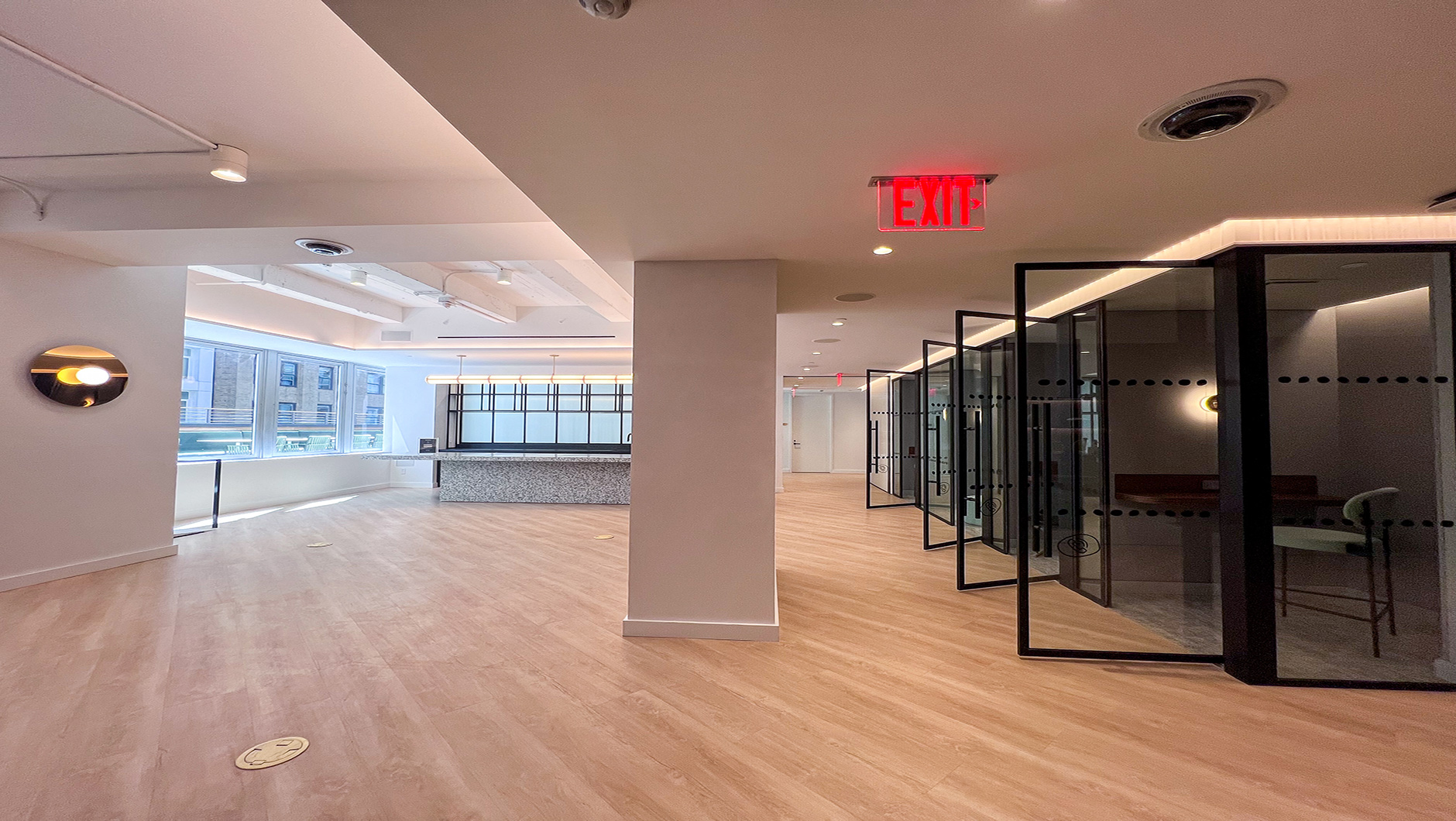 A WELLNESS BAR
PHOTO OF THE ZONA INSTALLATION PROGRESS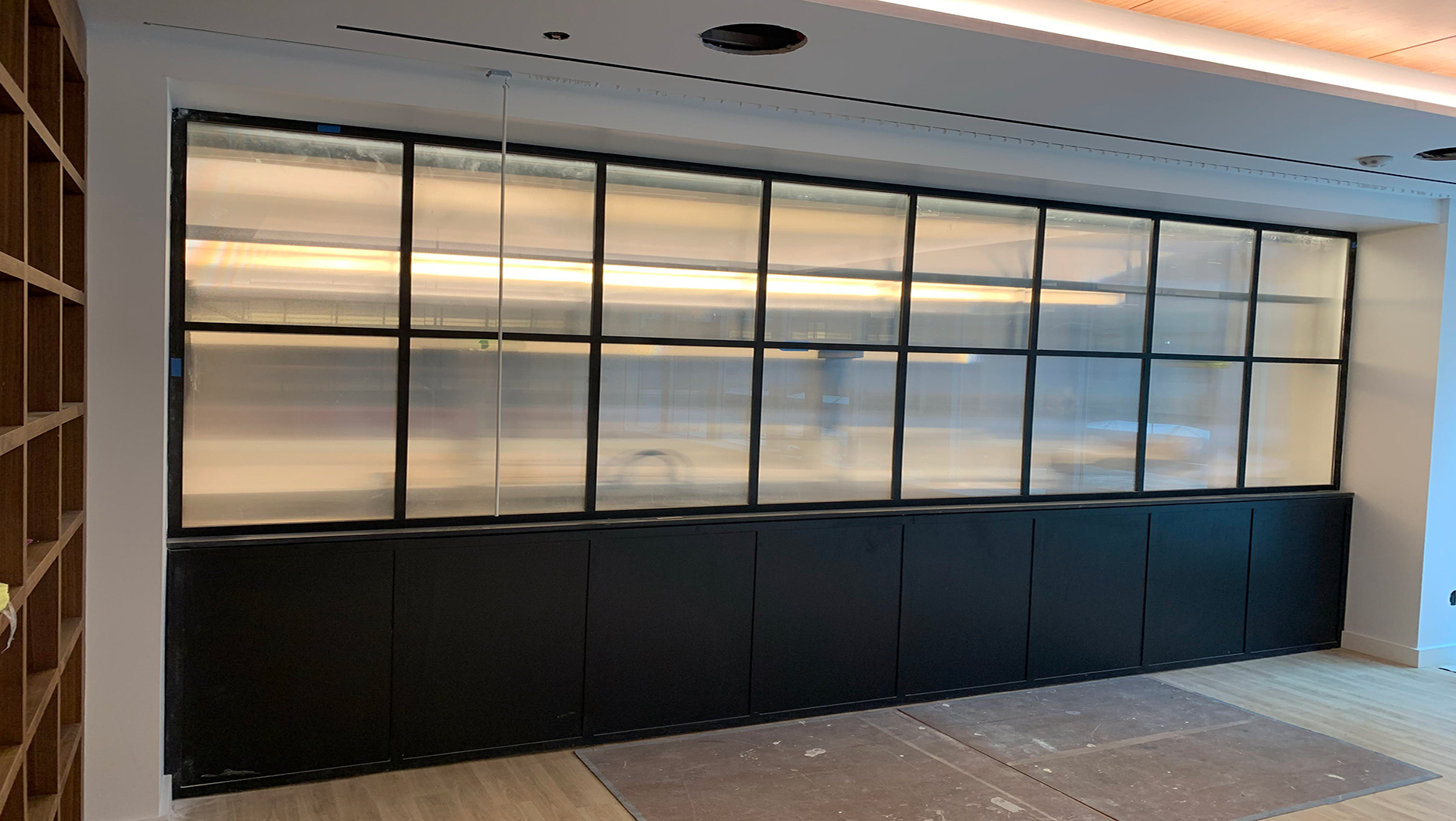 AFTER PHOTO _ FINISHED INSTALLATION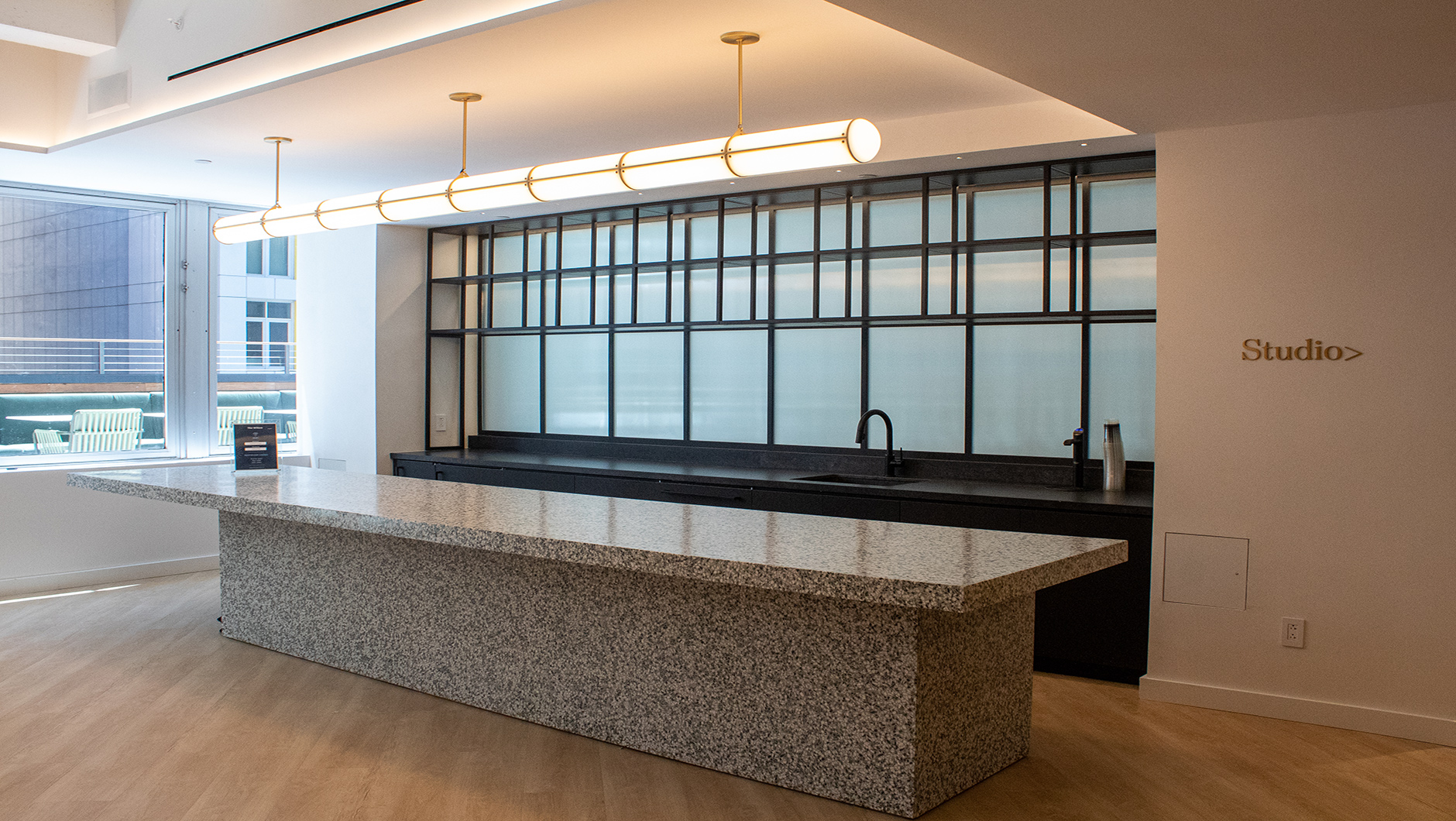 ZONA's laminated ribbed glass details.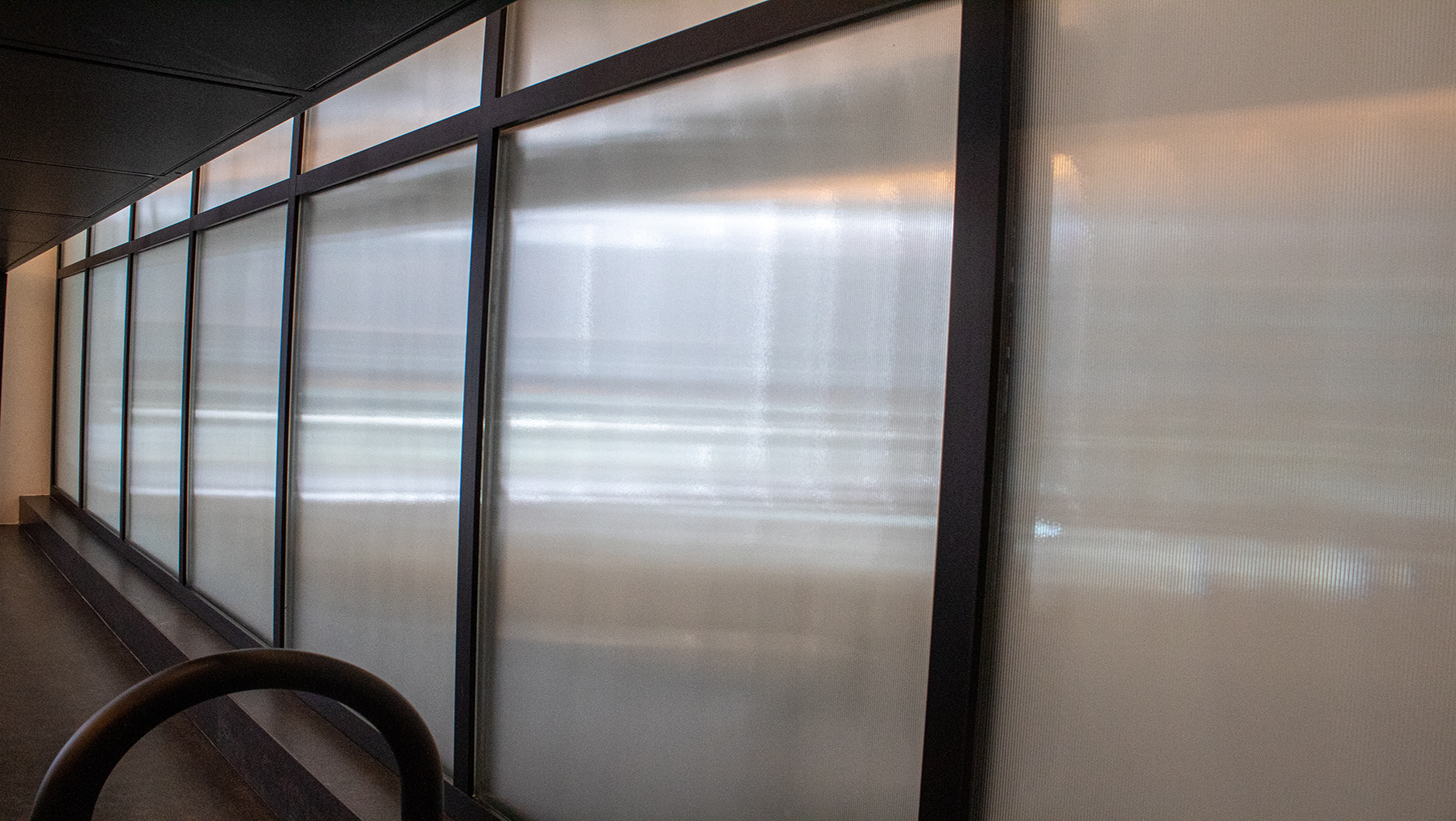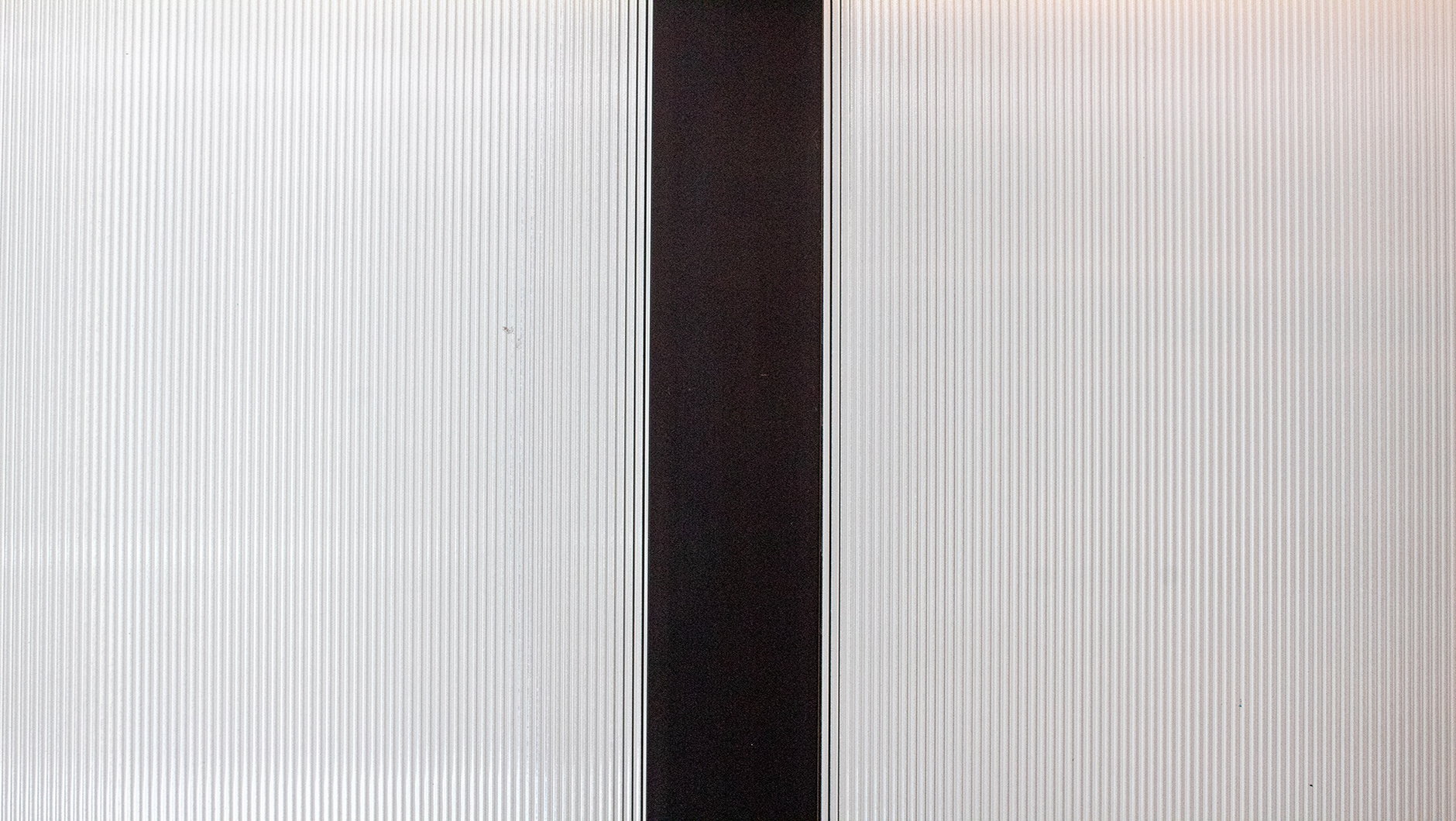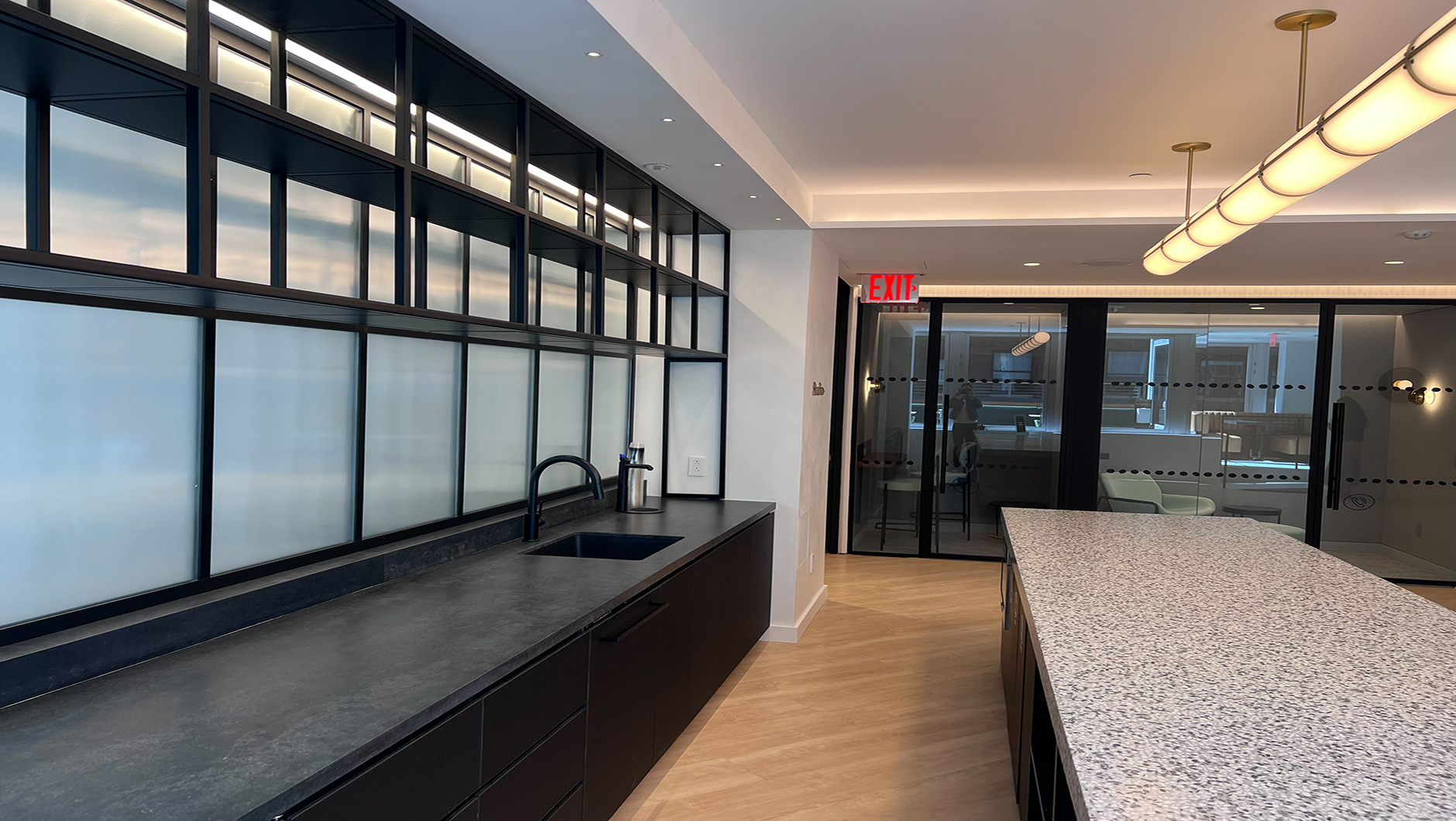 We are honored to have worked with Silverstein Properties and Architecture Plus Information (A+1) on this innovative project to expand access to luxurious amenities for the employees of 529 Fifth Avenue.
If you're interested in enhancing your office space, whether with a versatile operable partition or a flawless glass wall system, visit our showroom in Bergen County, New Jersey. There, you can view firsthand the impressive and transformative full range of products that ModernfoldStyles offers. Contact us today to get started and schedule a viewing.
CLIENT: Silverstein Properties
ARCHITECT: Architecture Plus Information (A+1)
GC: JRM Construction Management LLC
LOCATION: 529 Fifth Avenue, Manhattan
PRODUCT: ZONA® Glass Wall Systems
ZONA 1