The Clear Solution for the Future Office Space
Just around the block from the Empire State Building, in the heart of Midtown, a solution was sought out to create an open yet private training space for this New York office. Our client needed a way to separate their office space; an installation intended for balance and flexibility. Along with maintaining a private area for employees to keep their productivity flowing, the specified partition needed to "open up" the space and engage employees as well. The solution for this confidential client's needs was Modernfold Acousti-Clear® Motorized partition.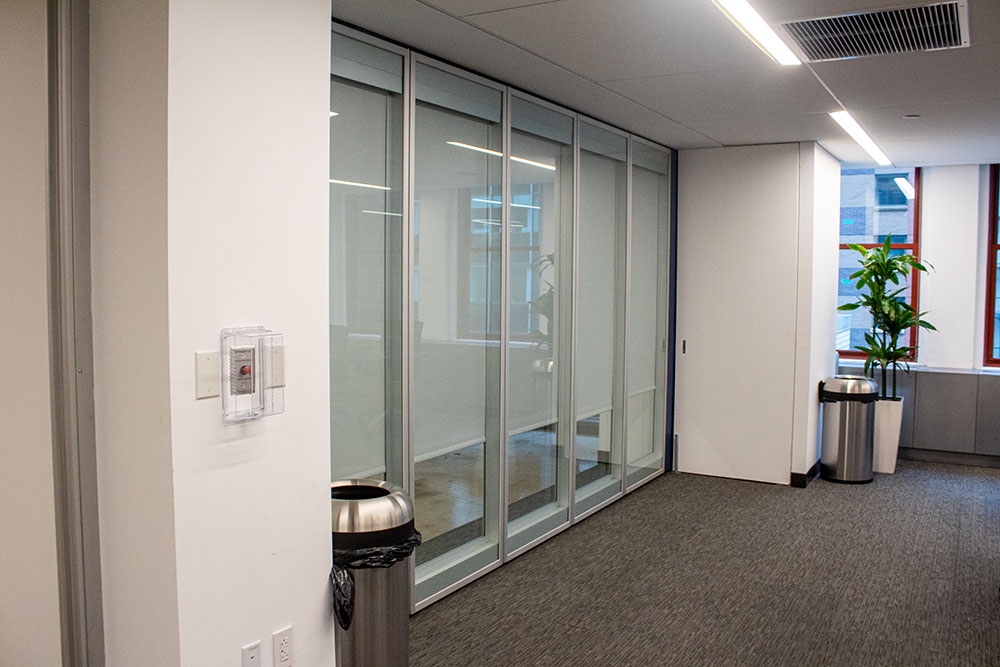 What separates Modernfold Acousti-Clear Motorized glass walls from other products are motorized seals. Once the single panel is pushed into place, motorized top and bottom seals activate, providing a perfect and constant seal every time to maximize acoustics.
Modernfold offers multiple privacy options for sight and sound separation, such as MorphGlas™ or in this case Acousti-Clear® Motorized Shade by Draper®. When training is not in session and seclusion is not needed, these clear panels provide full daylight and are the perfect setting for office space.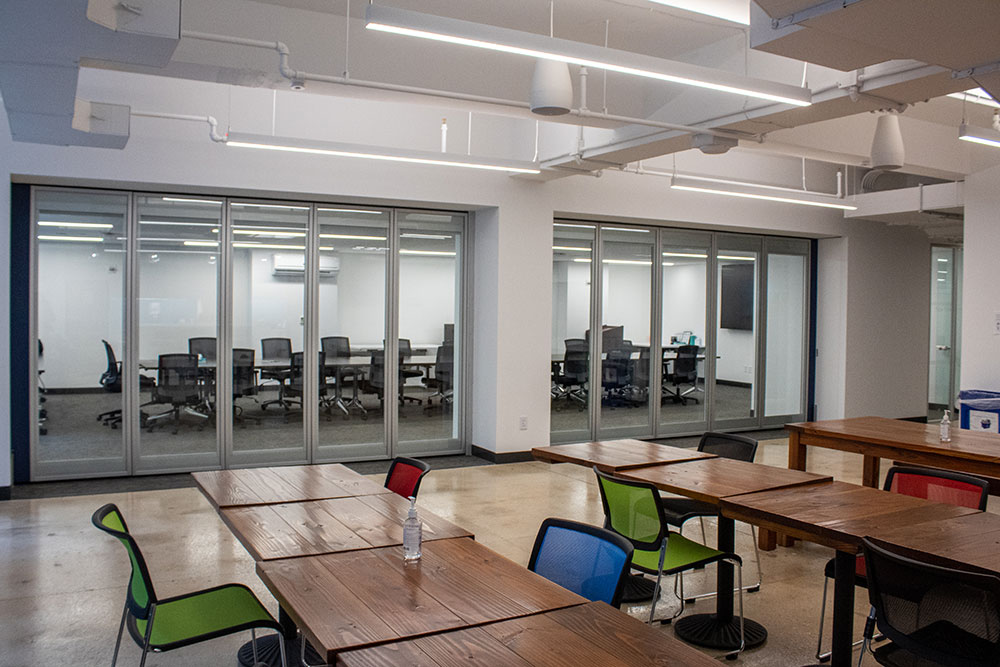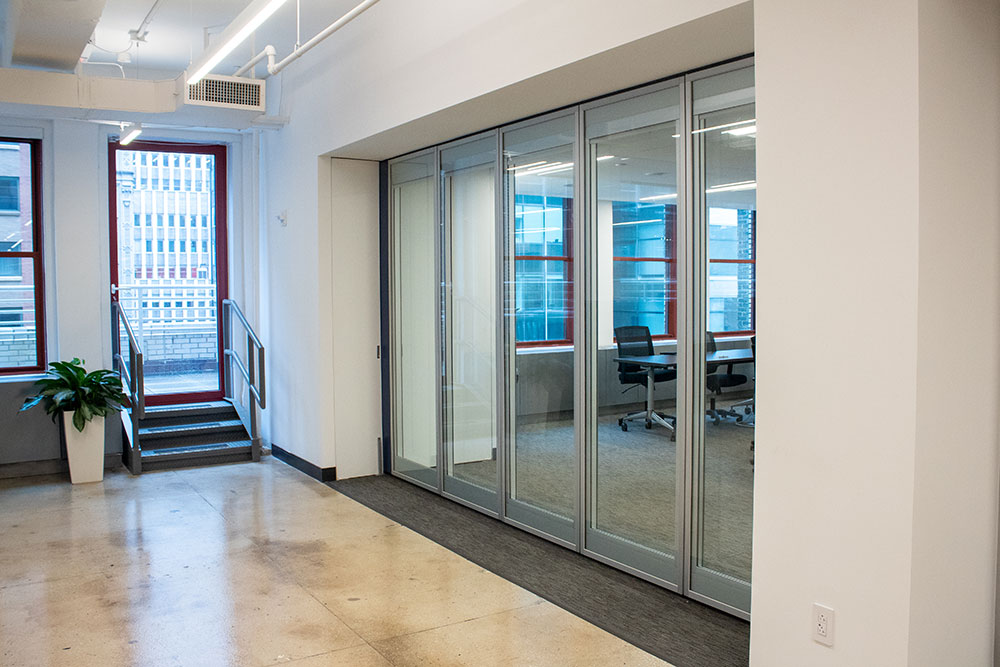 The Acousti-Clear Motorized Shade by Draper® of choice was the SunBloc grey fabric. Although these may look like simple drapes, they are specially made of tough fiberglass, meaning that both sides of the drapes are durable, sun-resistant, washable, flame, and tear proof.
These Draper Shades are also offered in various finish options such as Champagne, Oyster, Ivory, Palomino, etc. Another upside is that a variety of images can be incorporated throughout the fabric, including company's branding.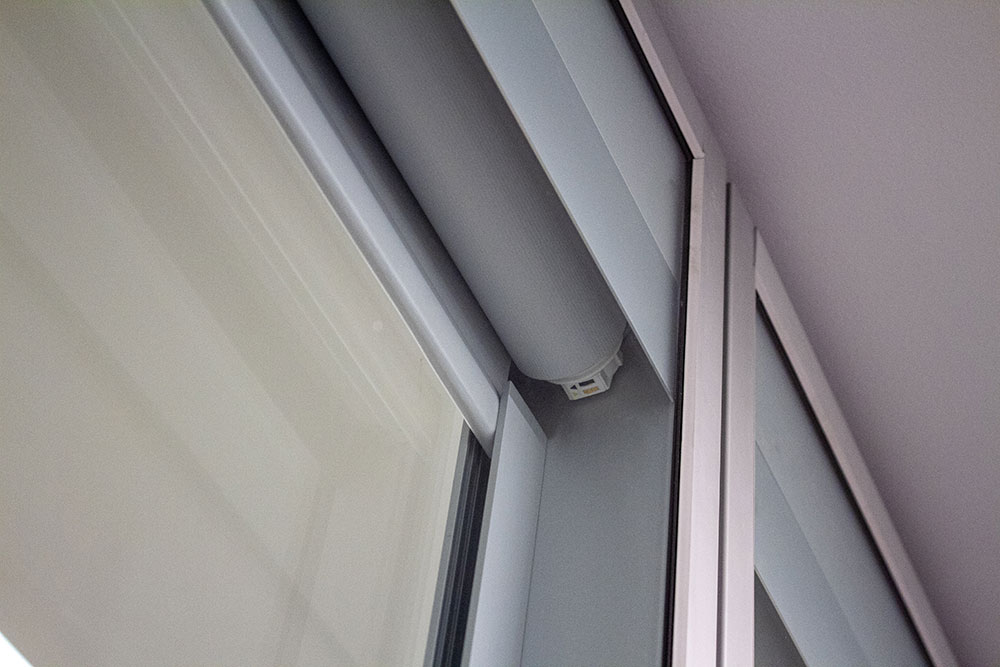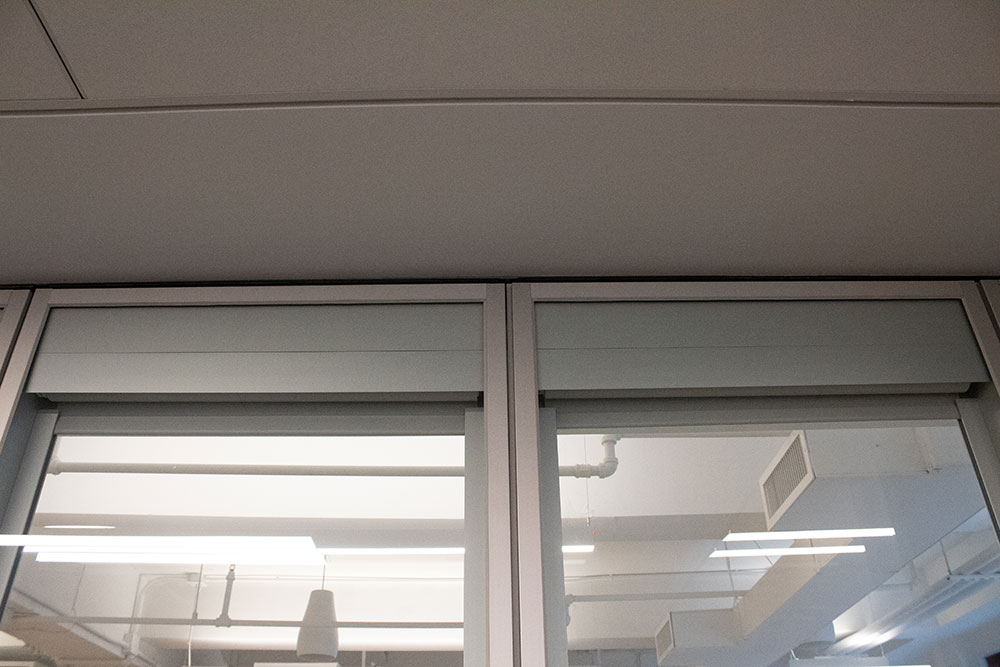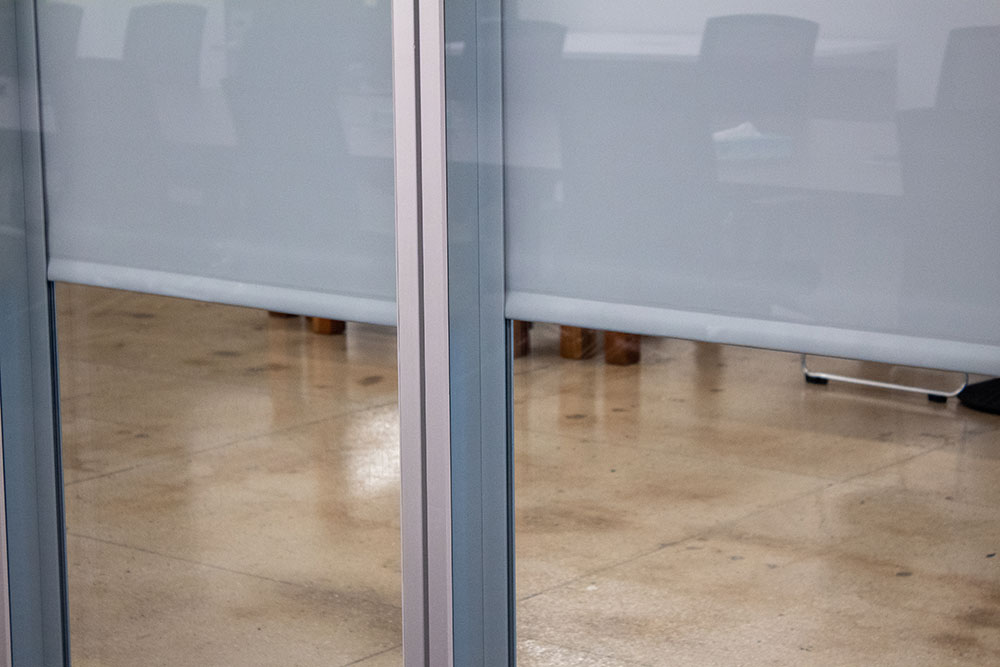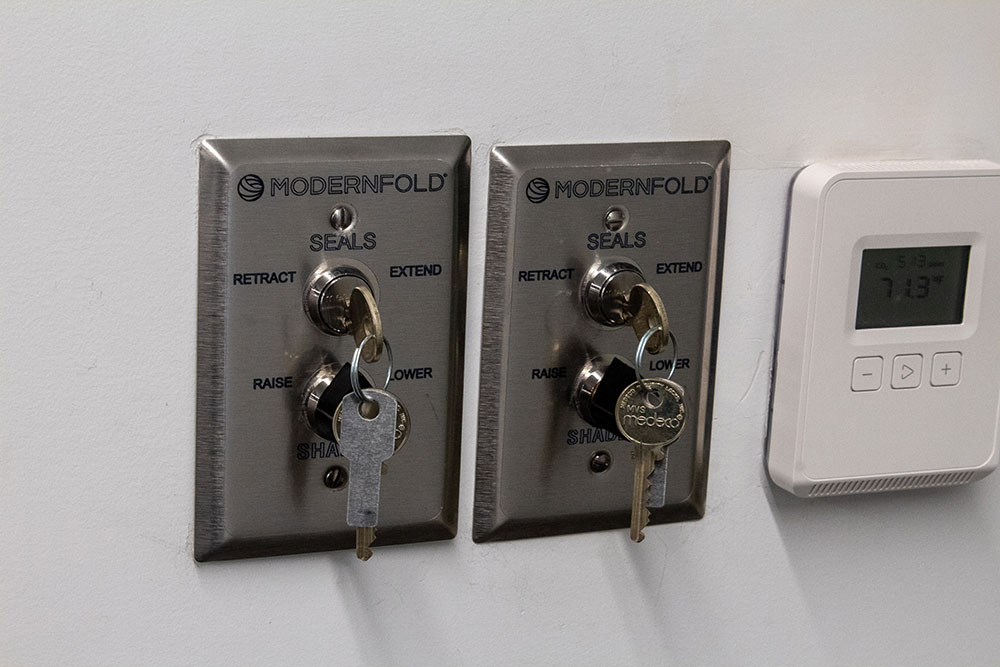 A single turn of a switch is all you need to descend the shades down without any manual labor. Once they are no longer needed, you can ascend them and they are stored discretely in each panel.
Our client decided to go with a subtle and modern look by selecting clear anodized panel frames for their office installation. There are over 180 colors to choose from and coordinate your next commercial or residential project.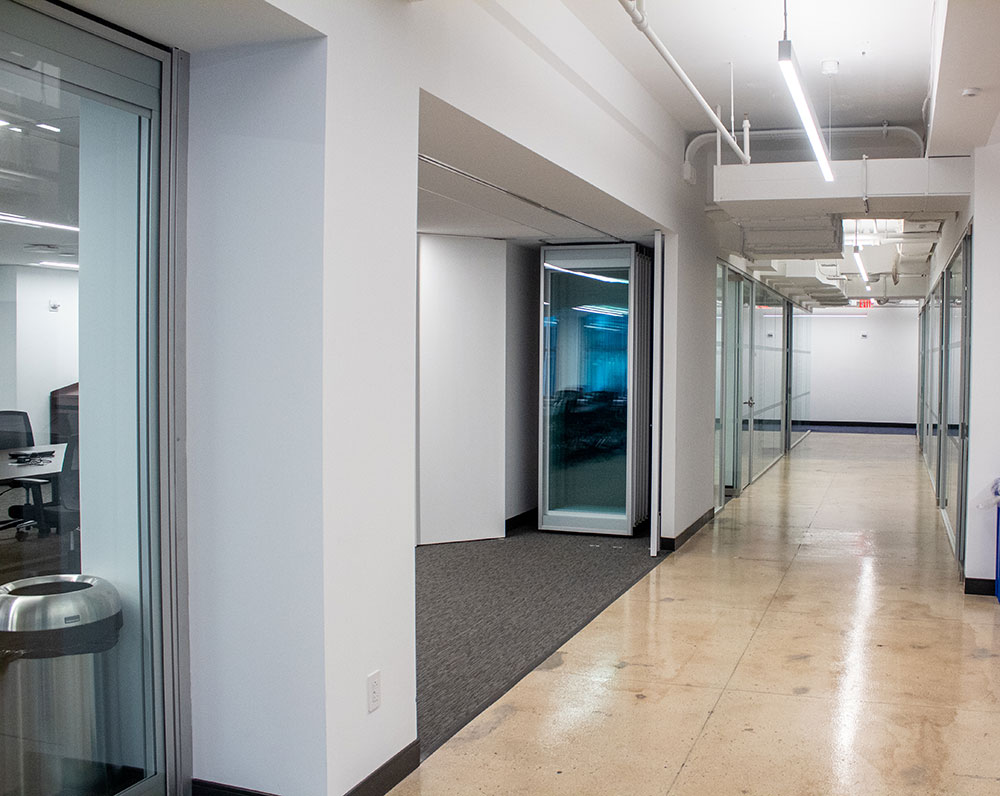 Employees can attend a training, then easily step into the break room. The glass walls can be shut entirely for focused learning and privacy from the adjacent space. When the walls are fully open, the panels store neatly in a pocket.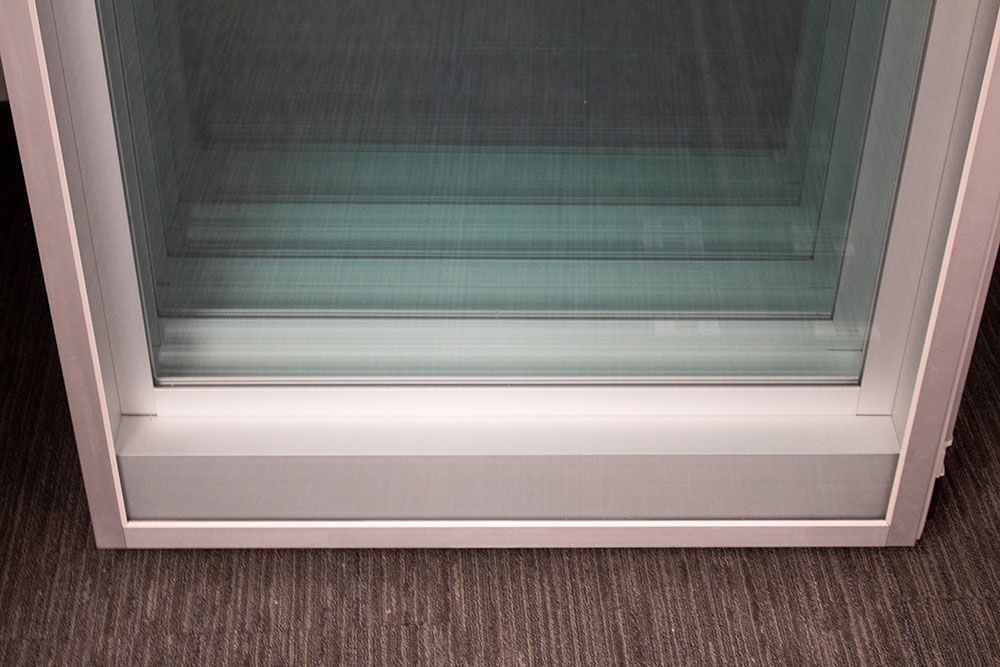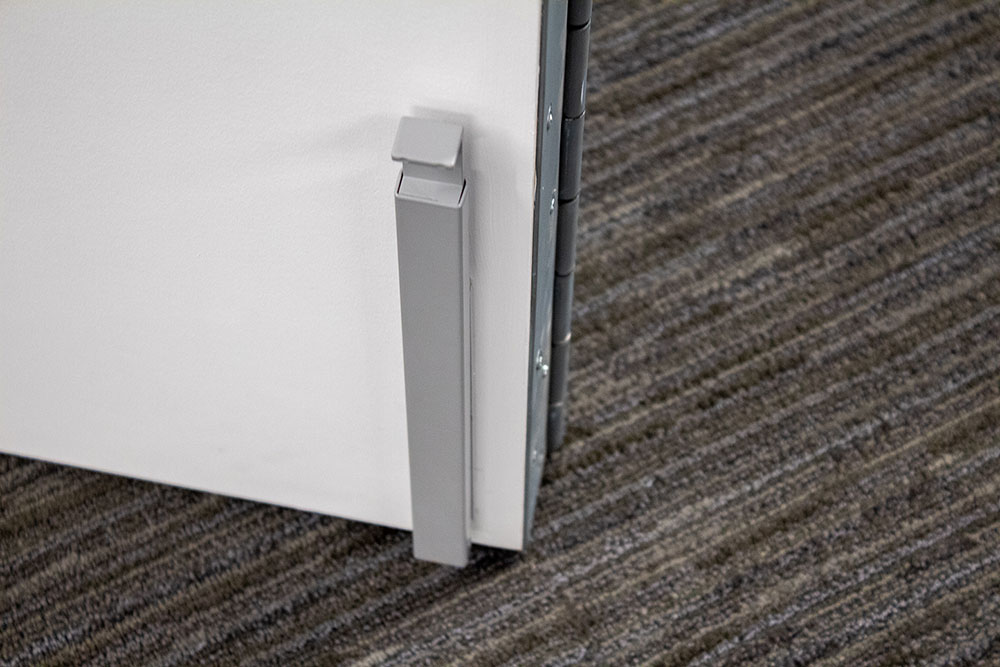 Supported by stainless-steel trolleys with nylon roller surface, Acousti-Clear panels move smoothly without any resistance on Modernfold's G-330 Aluminum Smart Track. Thanks to Modernfold and its clear tempered glass, both training and break rooms now give the entire space a more sophisticated look.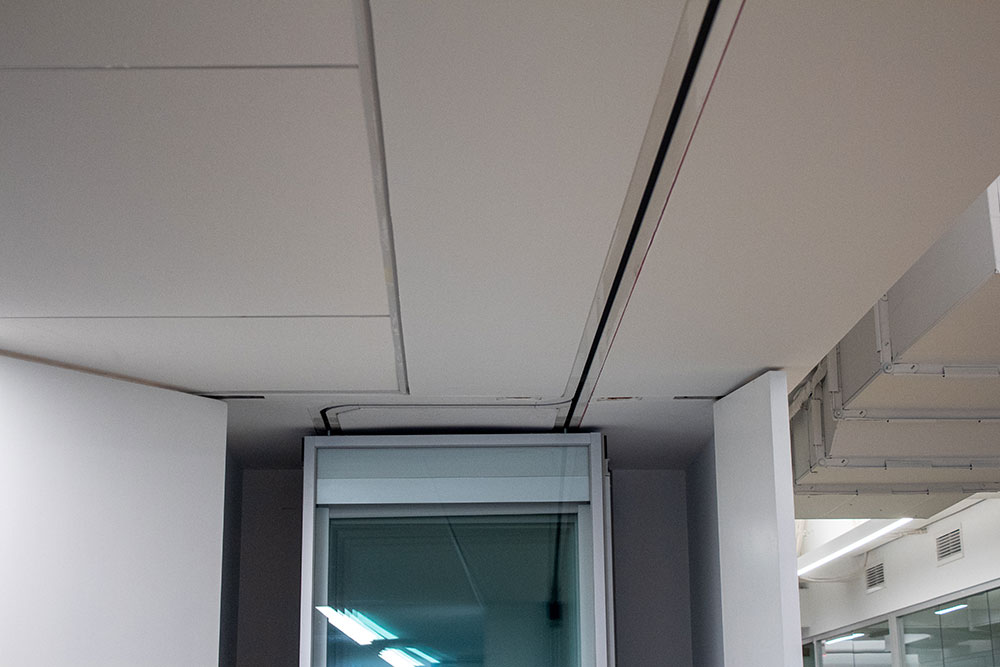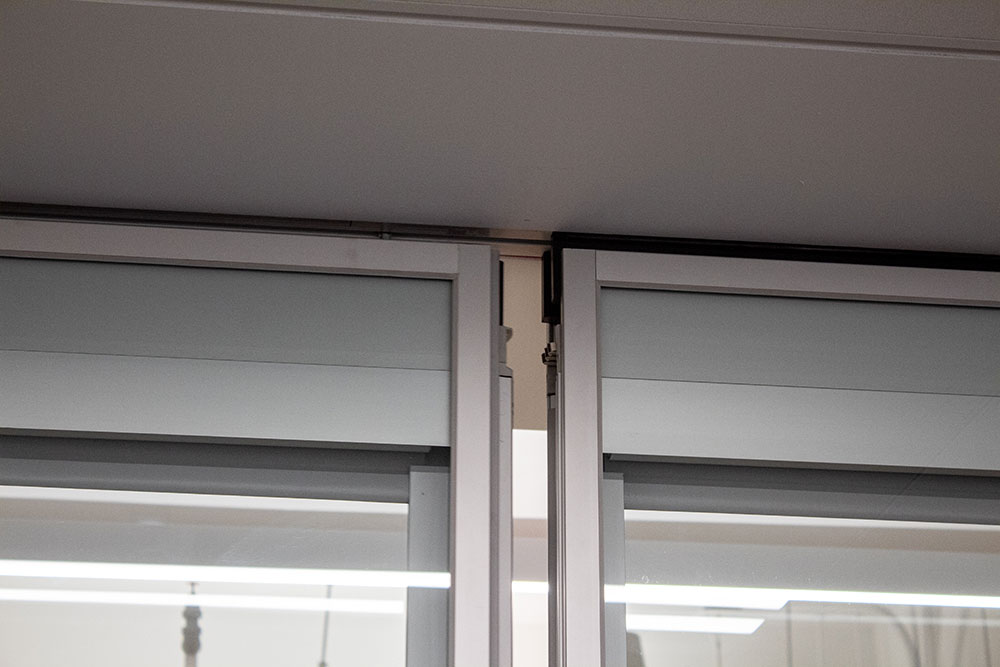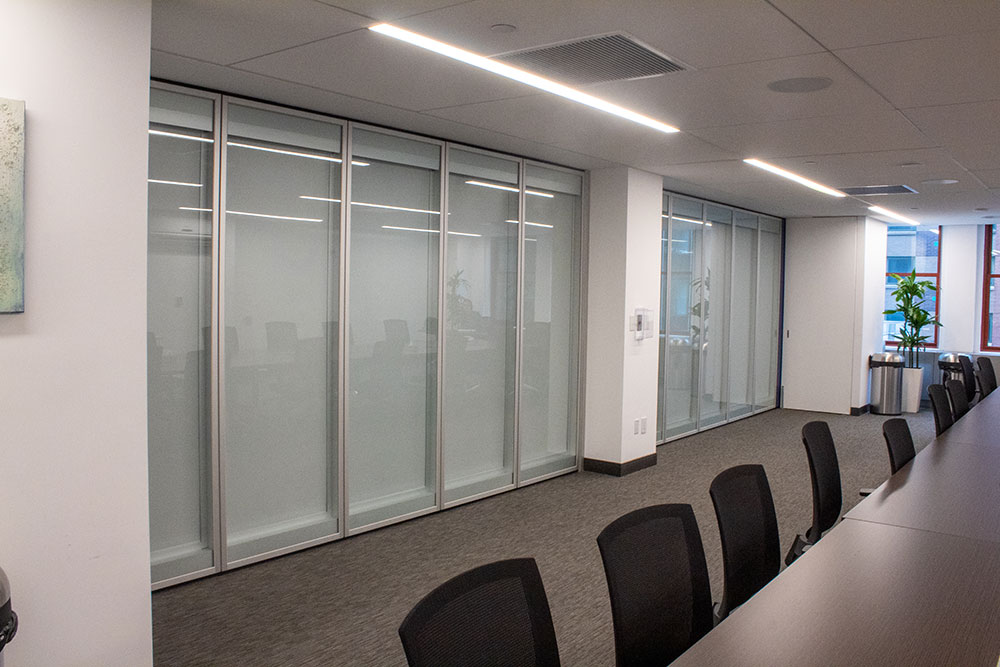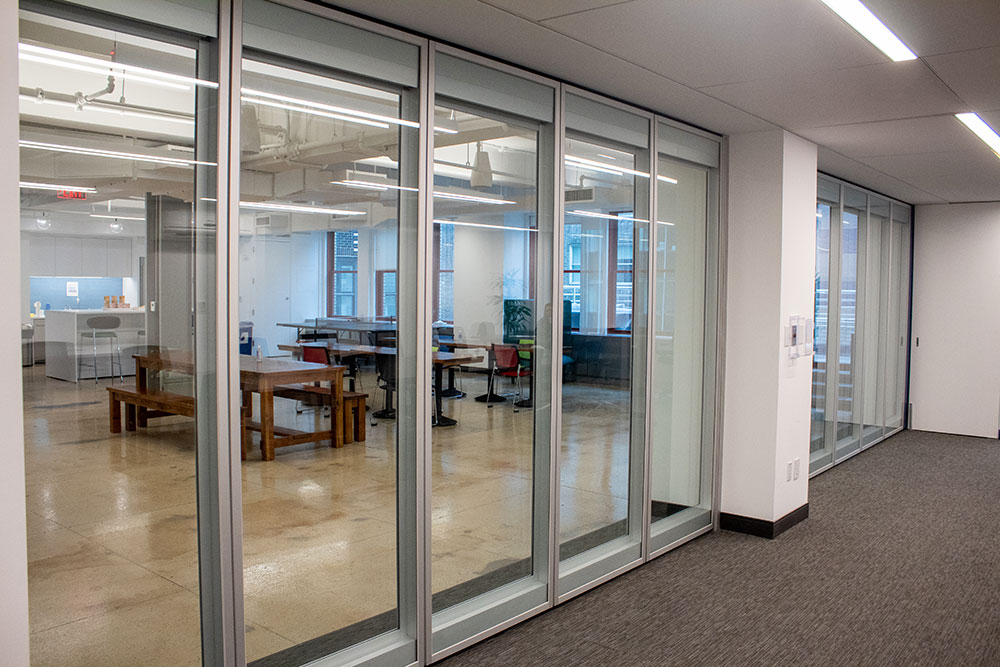 With Modernfold Acousti-Clear Motorized partition being installed, space is more engaging and offers maximum flexibility. Even with walls in place, a sense of connectedness to the rest of the space is maintained, while letting in the light.
Watch Modernfold Acousti-Clear Motorized Shades by Draper in Action:
ARCHITECT: Nelson New York Operating Company, LLC
LOCATION: Manhattan, New York City, NY
PRODUCT: Modernfold Acousti-Clear® Motorized