Euro Vista Fold Paints the Perfect Solution at Wildwood Crest Arts Pavilion
A popular destination among tourists and locals alike, the Jersey Shore offers a multitude of peaceful towns that provide a respite from our day-to-day lives. One of the most well-known areas along the New Jersey coastline is Wildwood, a resort city just a few miles from the idyllic Cape May. The Wildwood Crest Arts Pavilion on Ocean Avenue recently chose to revamp its facility for the upcoming summer with ModernfoldStyles' help, by installing Euro-Wall Systems.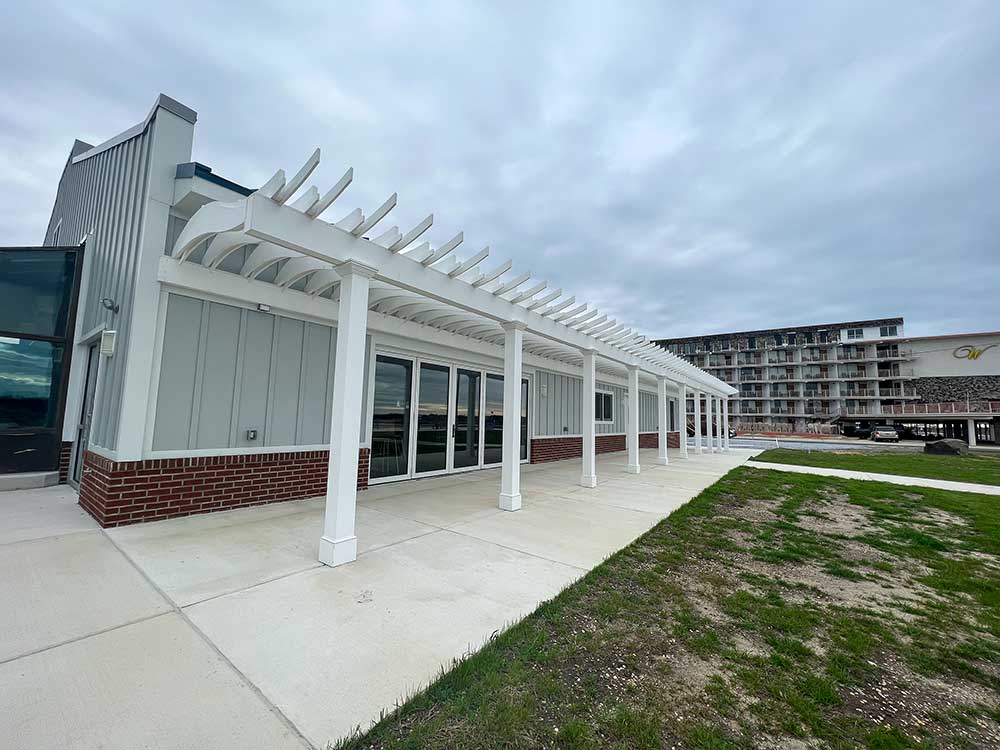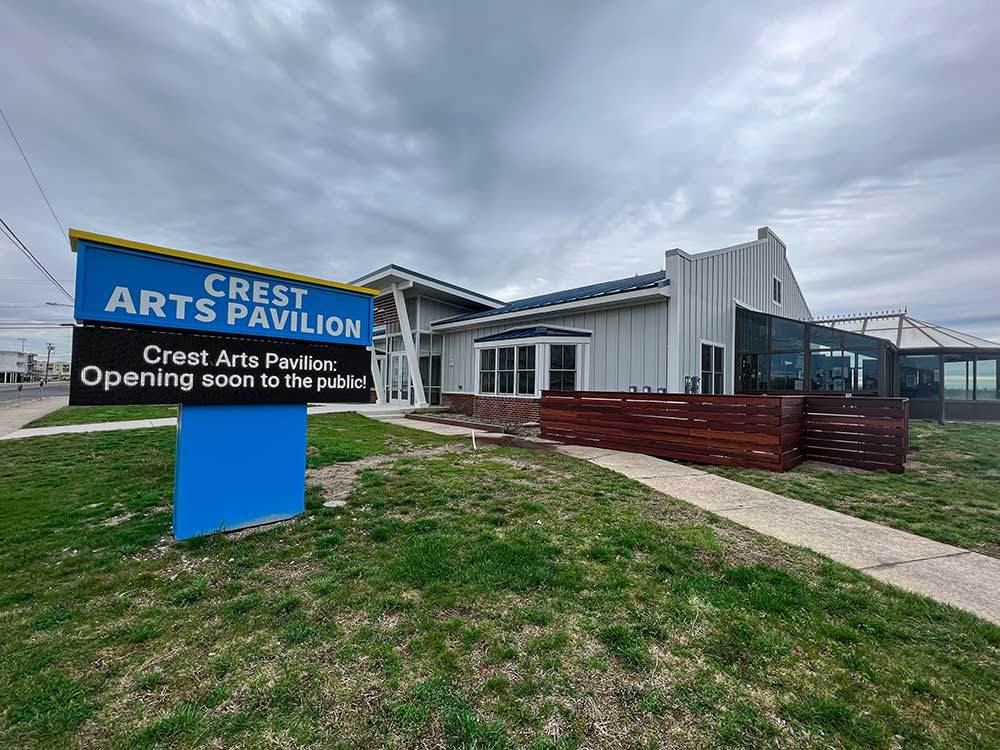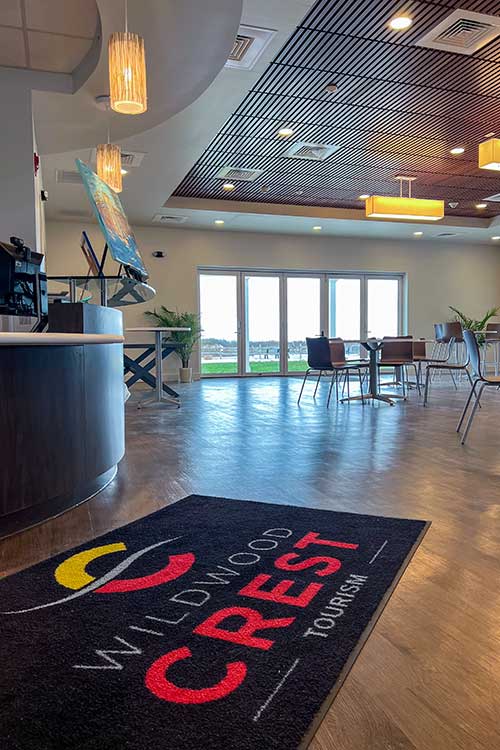 Facing the Atlantic Ocean, the Wildwood Crest Arts Pavilion boasts oceanfront views, unique art installations, rolling gardens, picnic areas, and more. In addition, their pavilion terrace has comfortable chairs and shade from the hot summer sun, while their great lawn is perfect for weddings, concerts, festivals, and family gatherings.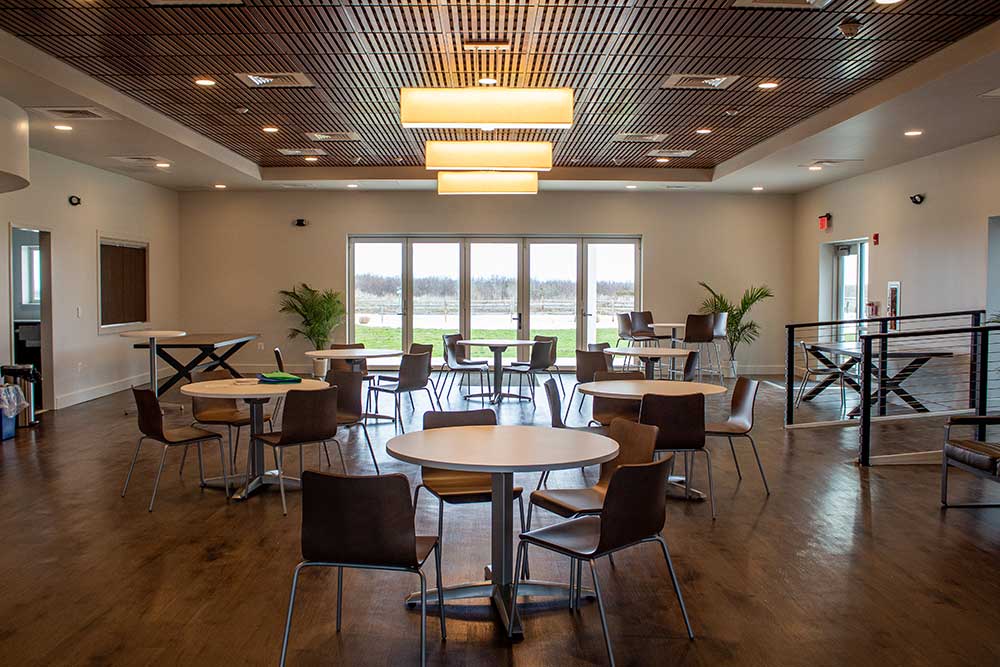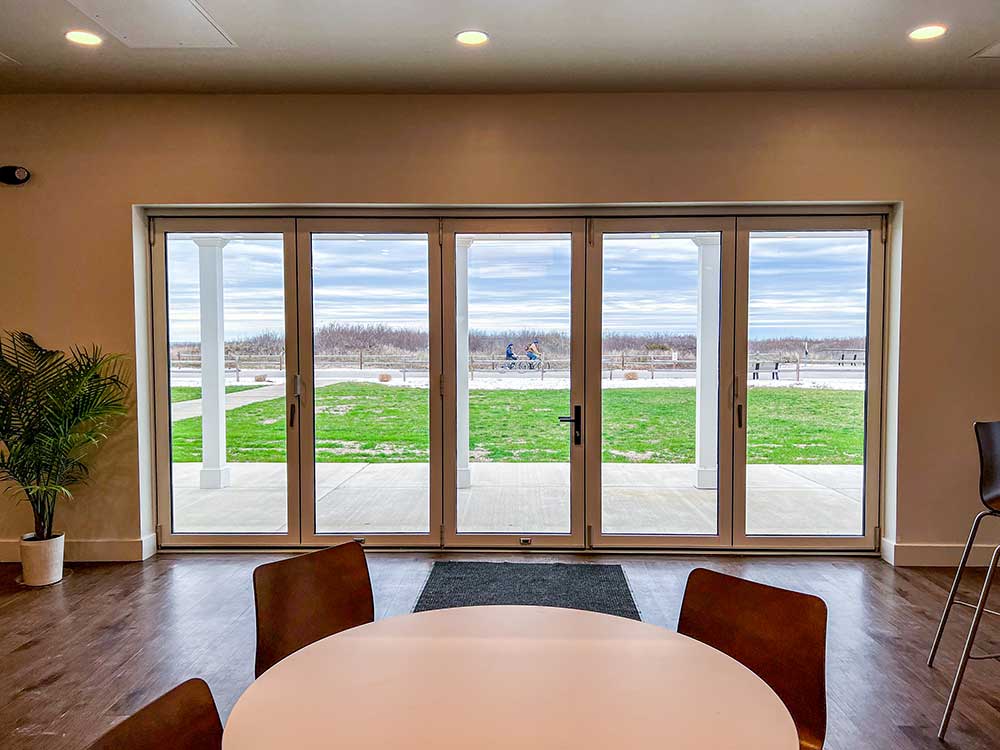 To maintain the relaxing beachfront ambiance, ModernfoldStyles worked with William McLees Architecture and Porretta Builders, Inc. to install the Euro-Wall Thermally Broken Folding Doors.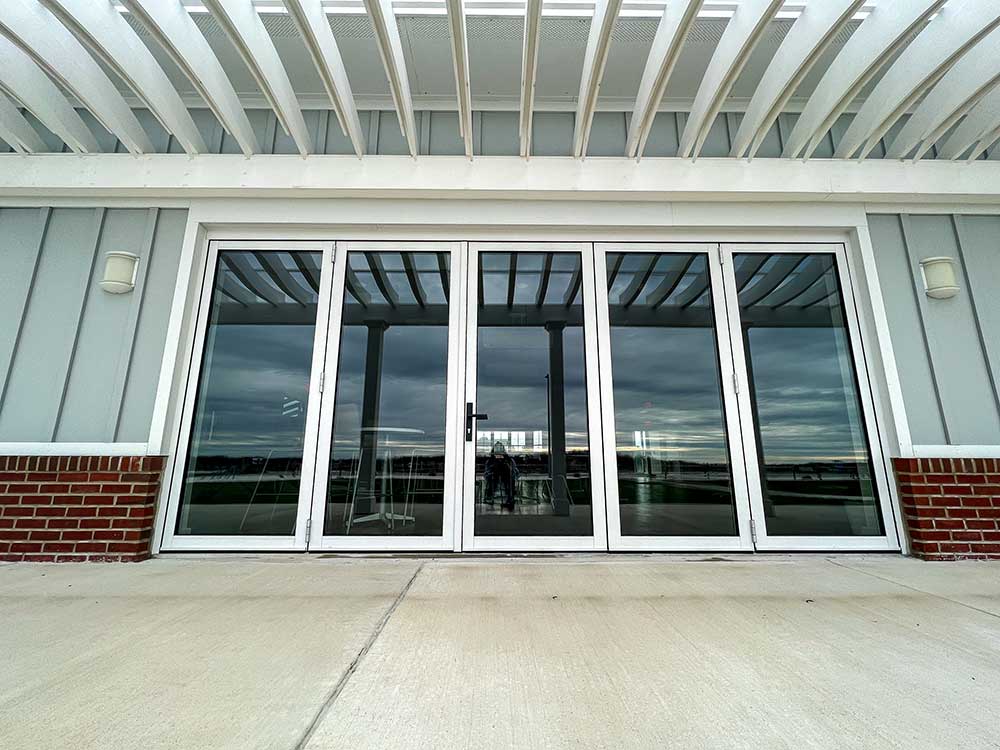 The Euro Vista Fold was specified with 1" Clear Solarban 60 insulated glass to allow unobstructed ocean views even while the doors are closed.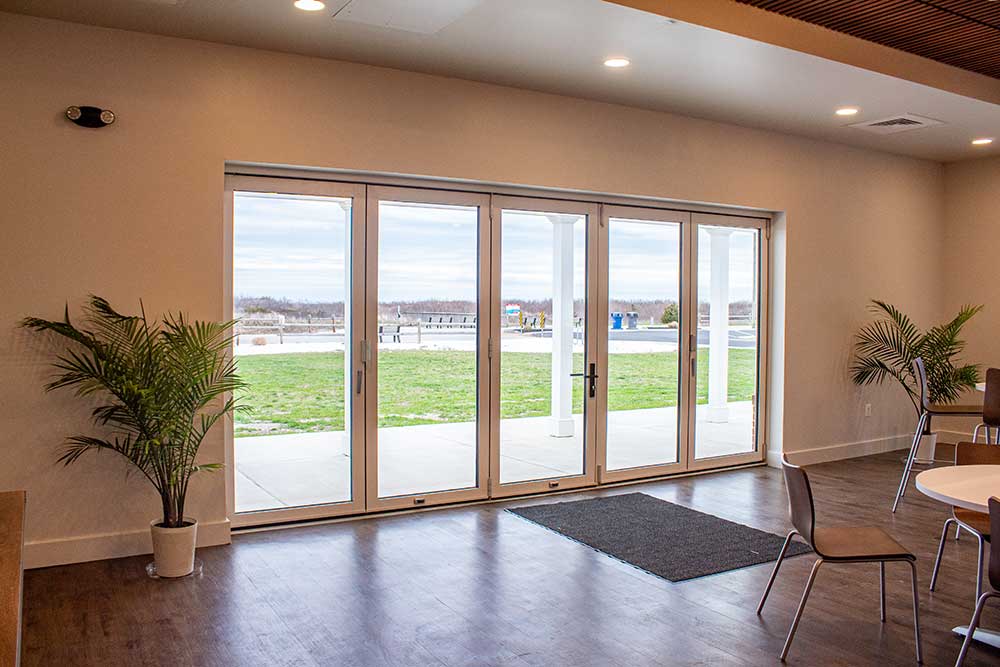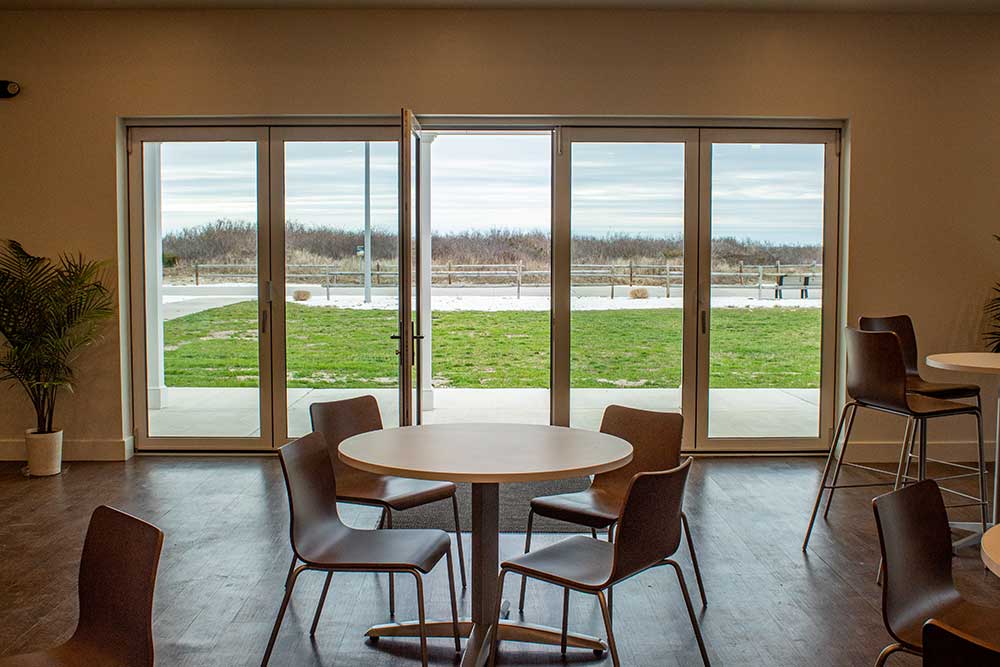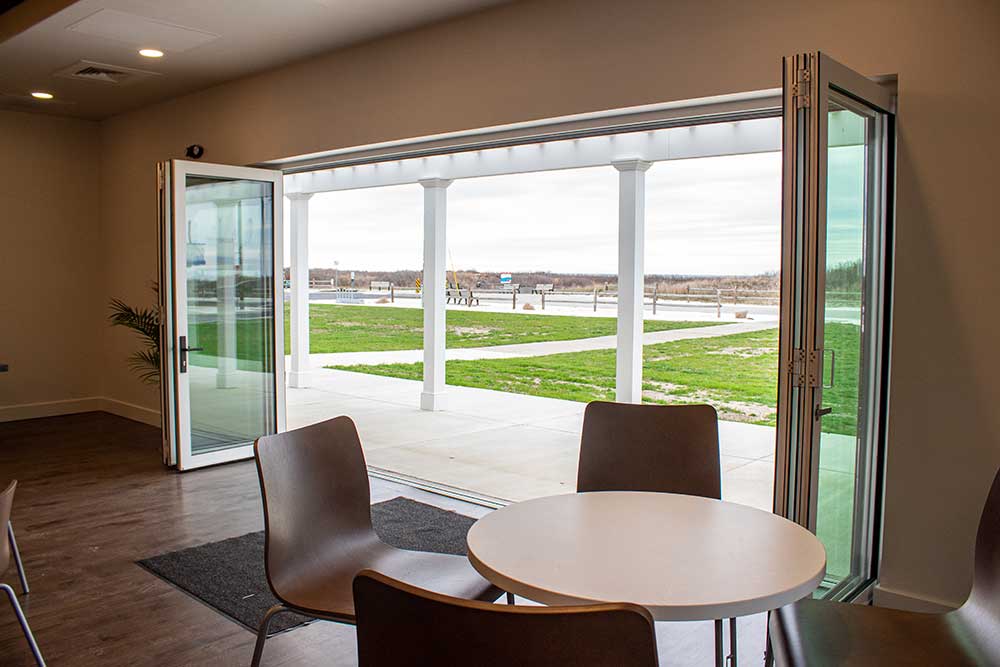 When open, the Euro-Wall doors were configured so that two panels open to the left and three open towards the right. As a result, the folding wall opens seamlessly, offering fully open and partially open options to allow the sea breeze to flow throughout the building.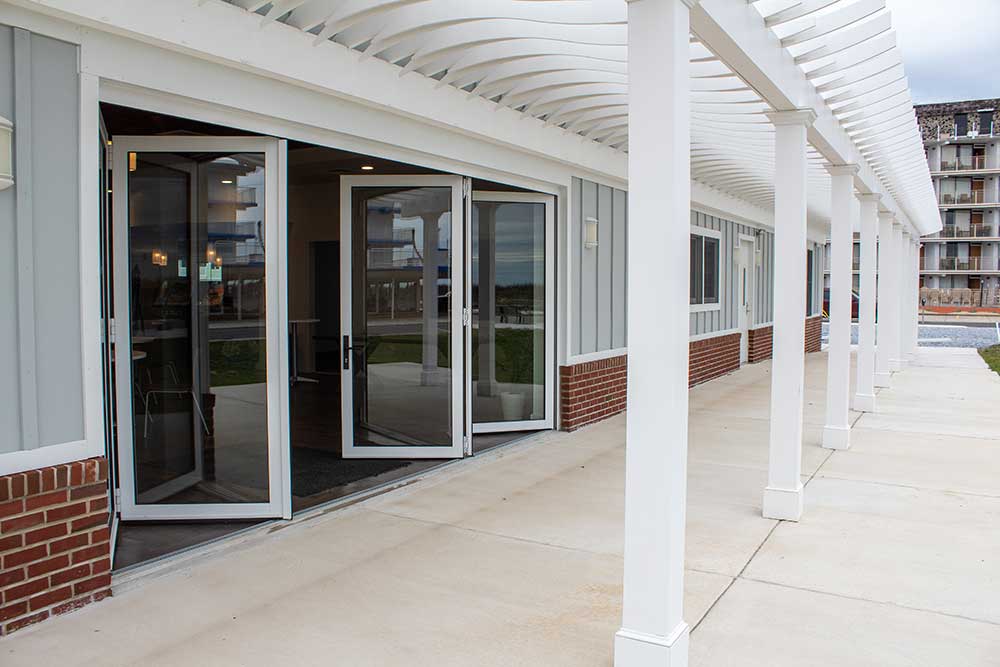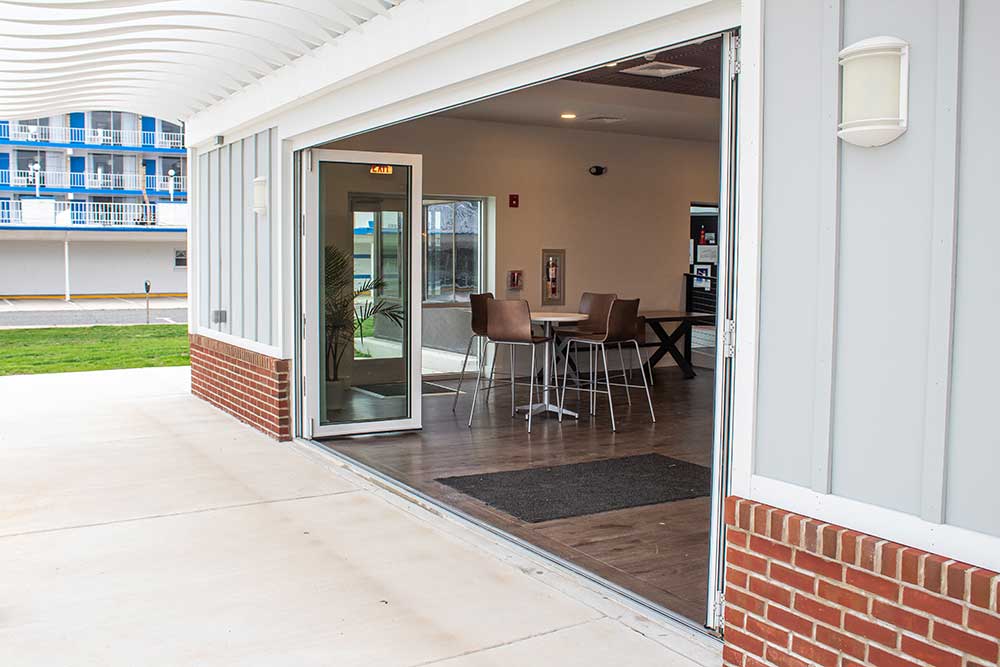 To ensure accessibility for all ages, 38" Twin Point Levers were selected for the Euro Vista product. Finished in Clear Anodized, the anodization cultivates an outer, wear-resistant layer that protects the levers from corrosion and allows the handles to retain their appearance for a longer amount of time.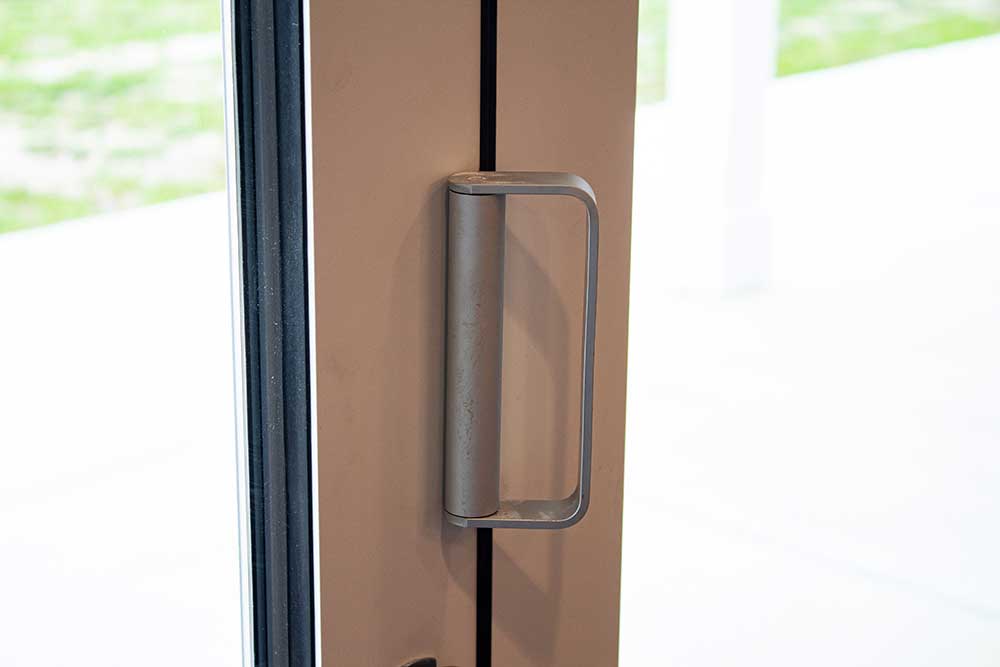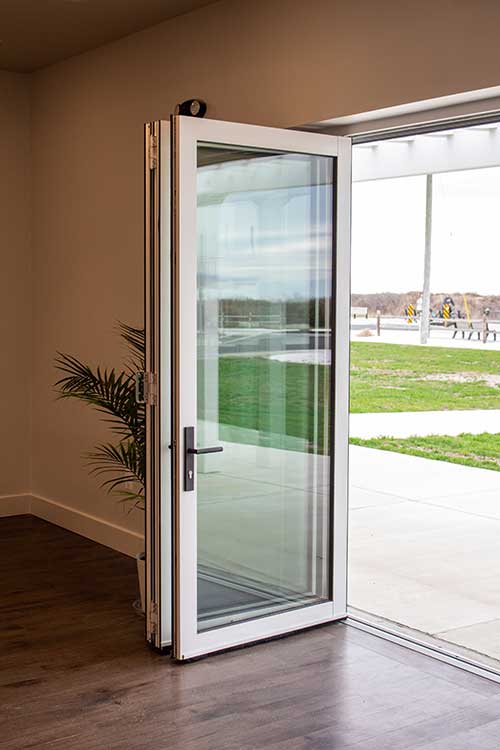 The ADA sills along the bottom of the door allow for a smooth transition between the interior and exterior, while the bottom sweeps ensure a weather tight fit.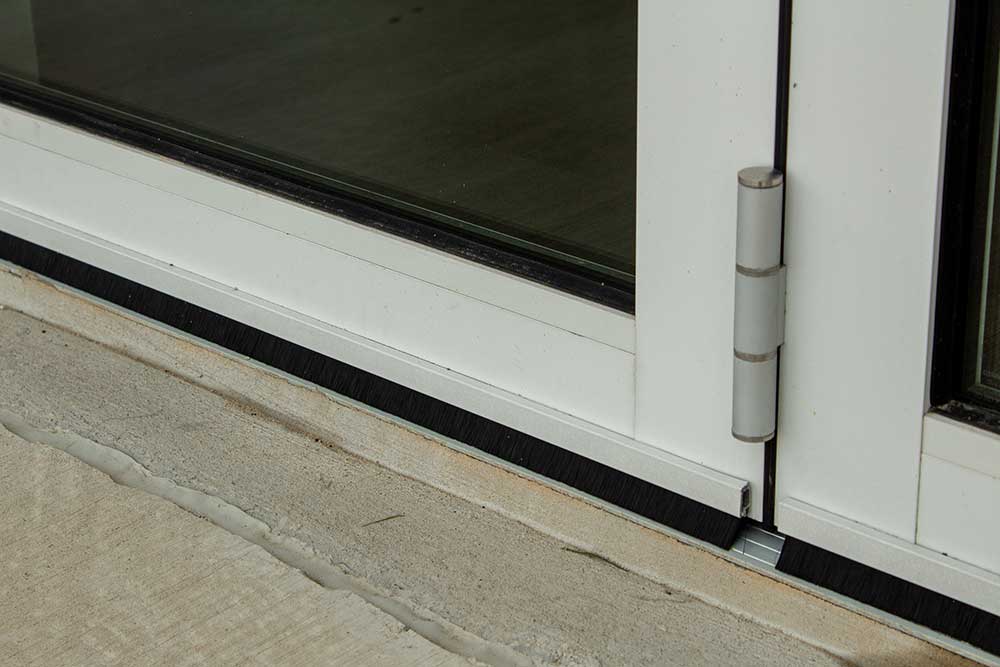 In addition, the installed product has Multi-Point Door Locks for security, finished in Black Satin.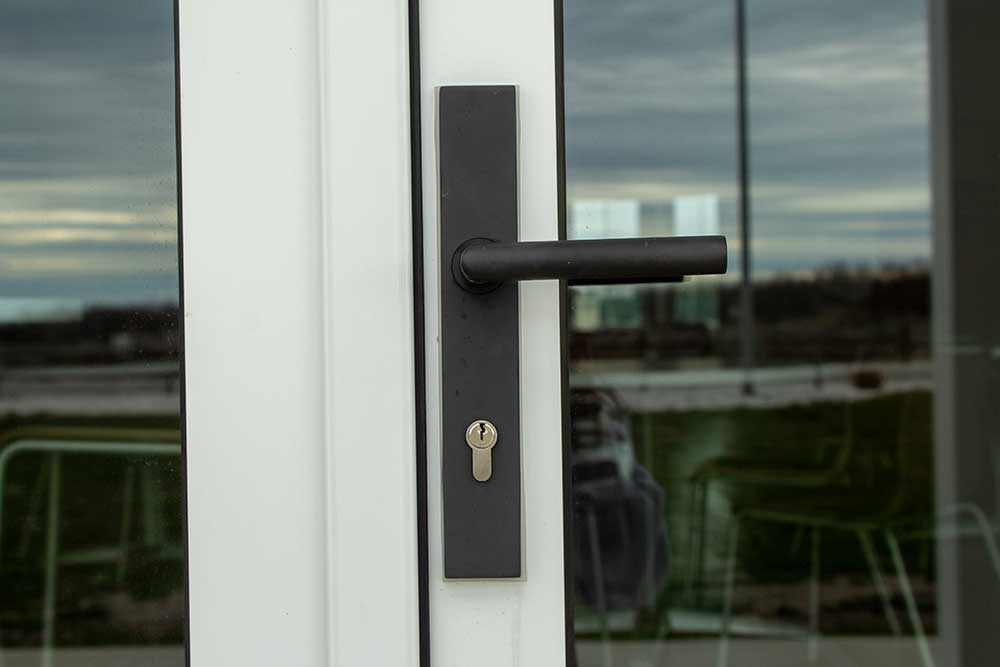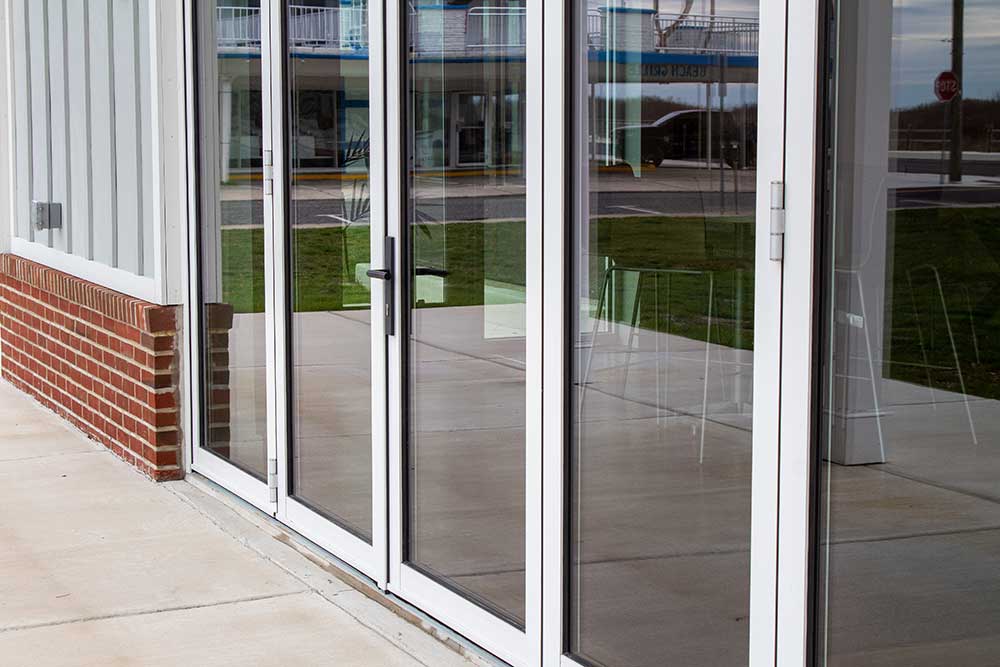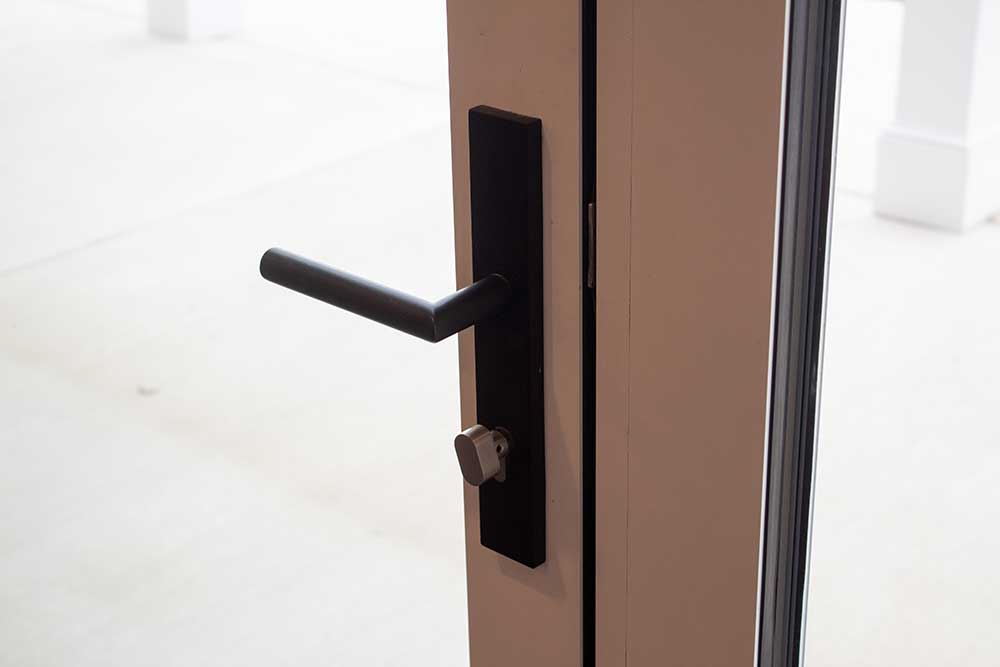 The design team chose the white panel and frame color to match the building exterior and the terrace, allowing the doors to blend seamlessly with the rest of the pavilion. Check out the way the Euro Vista Fold smoothly deploys in the video below.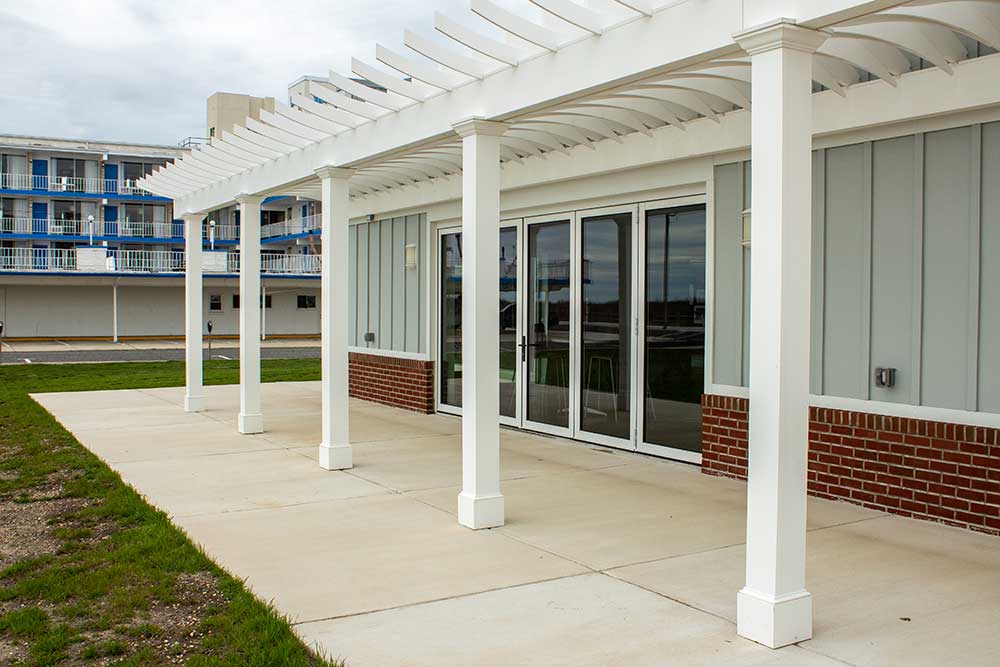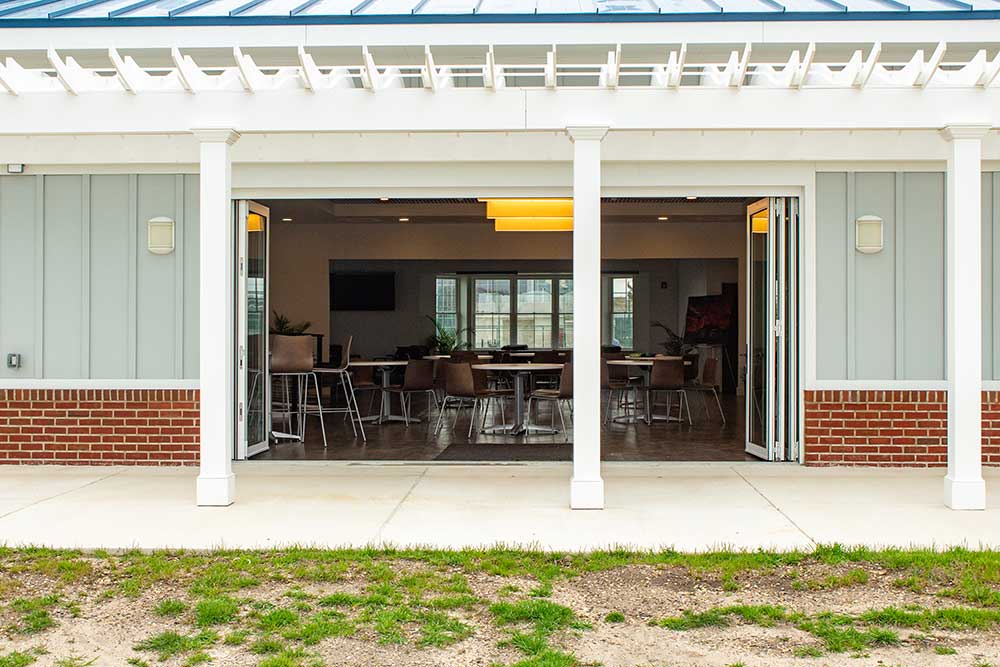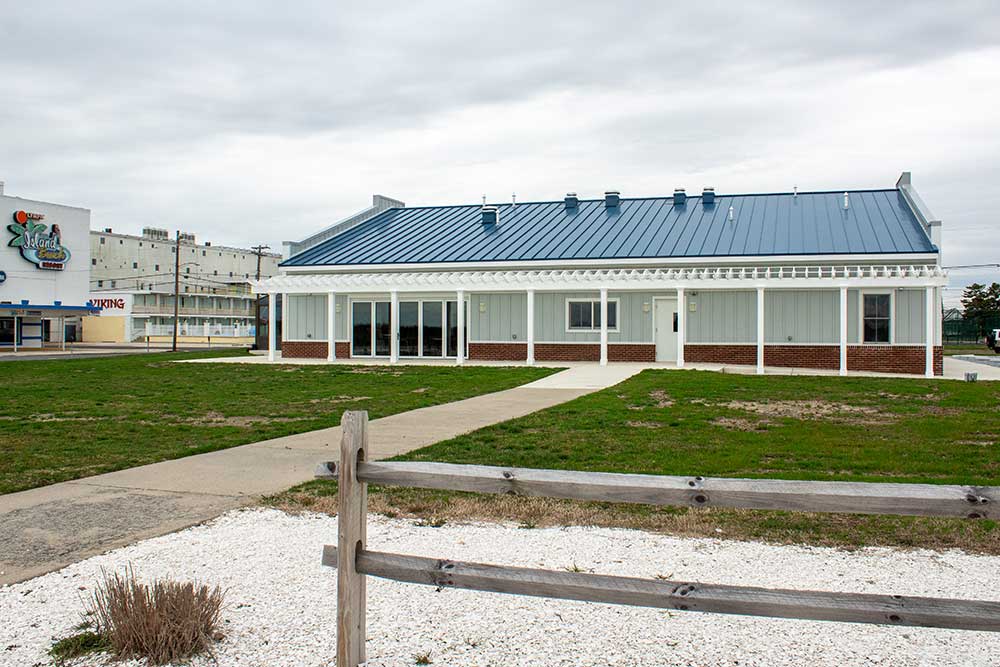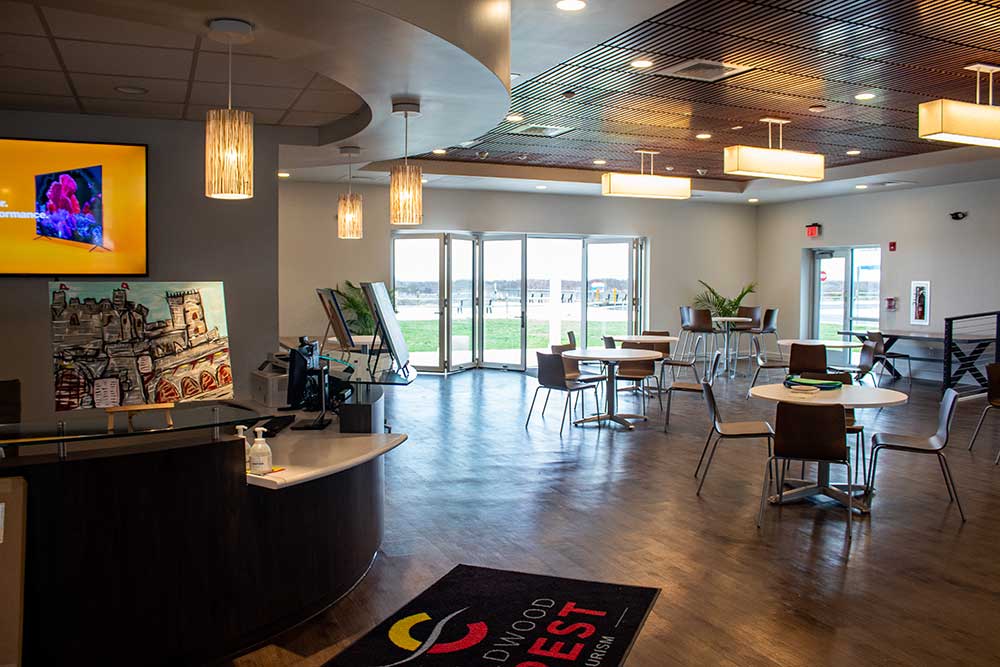 ModernfoldStyles is thrilled to have helped upgrade this beachfront location for the upcoming summer, where it will be used for a number of exciting activities for vacation-goers. If you're also interested in revamping your space, check out the wide array of products at our showroom in Bergen County, New Jersey. We would love to show you around and help you select the best product for your needs!
PROJECT:
Wildwood Crest Arts Pavilion
LOCATION:
6300 Ocean Avenue, Wildwood, New Jersey 08260
ARCHITECT:
William McLees Architecture
CONTRACTOR:
Porretta Builders, Inc.
PRODUCT:
Euro-Wall Thermally Broken Folding Door