Skyfold and Modernfold Give Contemporary Remodel to Manhattan Space
Located in the heart of Manhattan, our client needed a custom solution that would make their space more versatile. As a result, ModernfoldStyles worked with Perkins Eastman architectural firm and contractor L&K Partners, Inc. to install two different premium products at this prime location.
The first product provided for our client was (two) Skyfold Zenith Premium 60 retractable walls. The Zenith Premium vertical partitions are available in various finishes and boast no visible hinges or hardware, offering a flawless design aesthetic.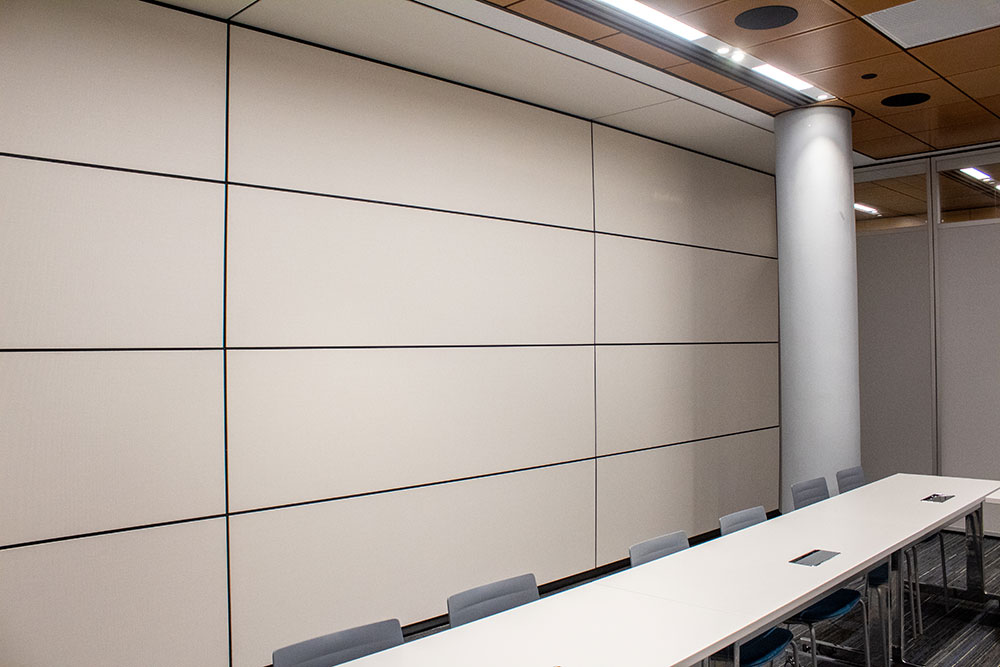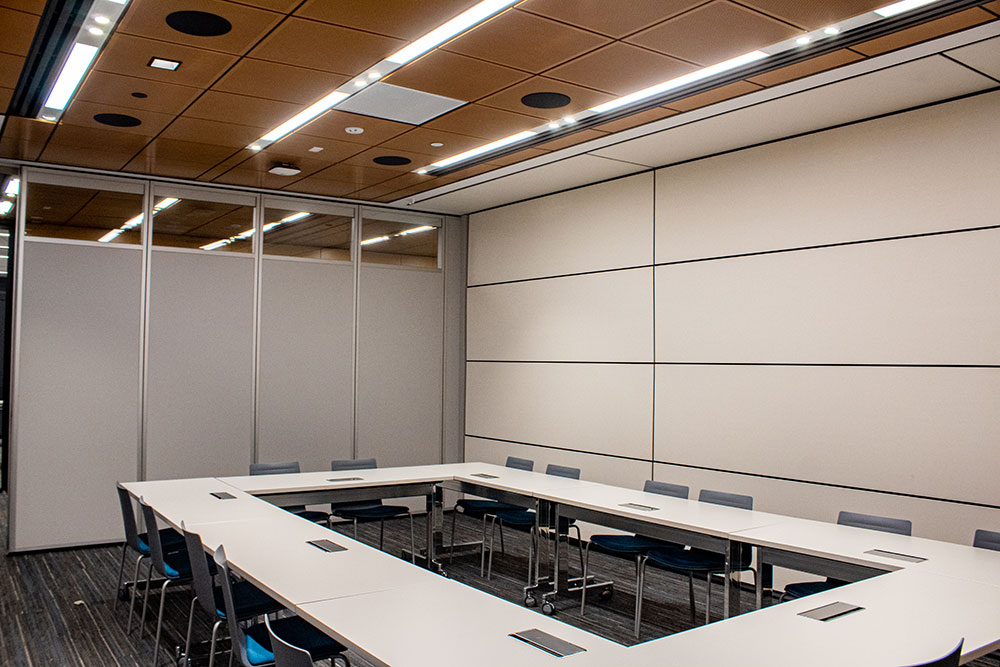 In this case, the panels were primed with white paint and finished with Carnegie fabric in a Meteor pattern 6427/706, applied horizontally along the panel length. The Zenith Premium walls were installed with black perimeter seals, providing a clean and contemporary look.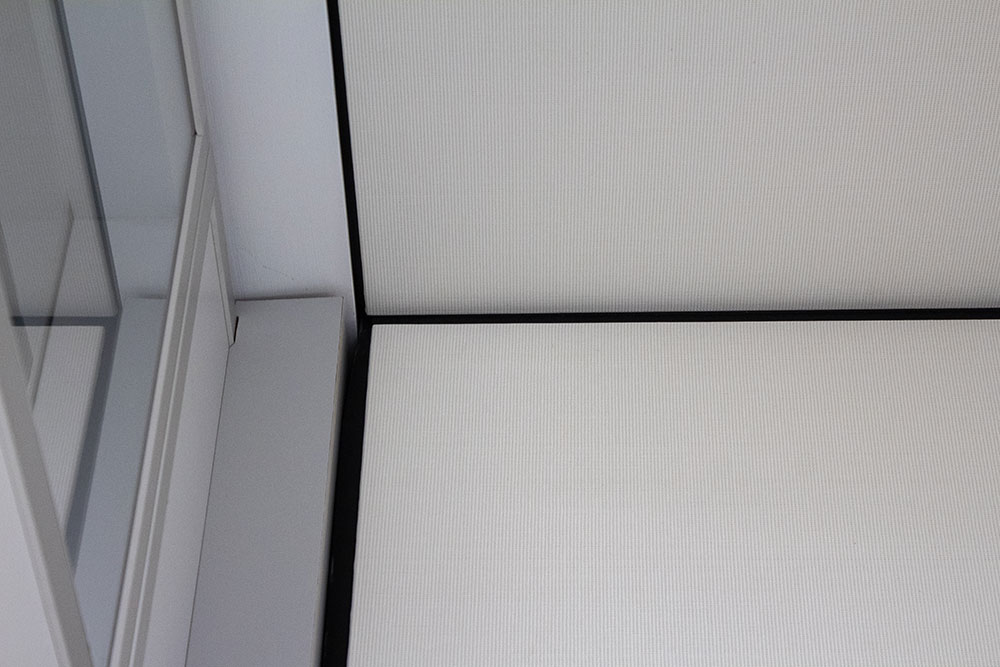 Along with its sleek appearance, the Skyfold products also boast impressive functional capabilities by offering a premium acoustical value of 60 STC, which allow multiple events to take place simultaneously without interference.
When the walls are no longer needed, the horizontal panels stack neatly in a closed position into the ceiling's pocket, creating an unobstructed and smooth appearance.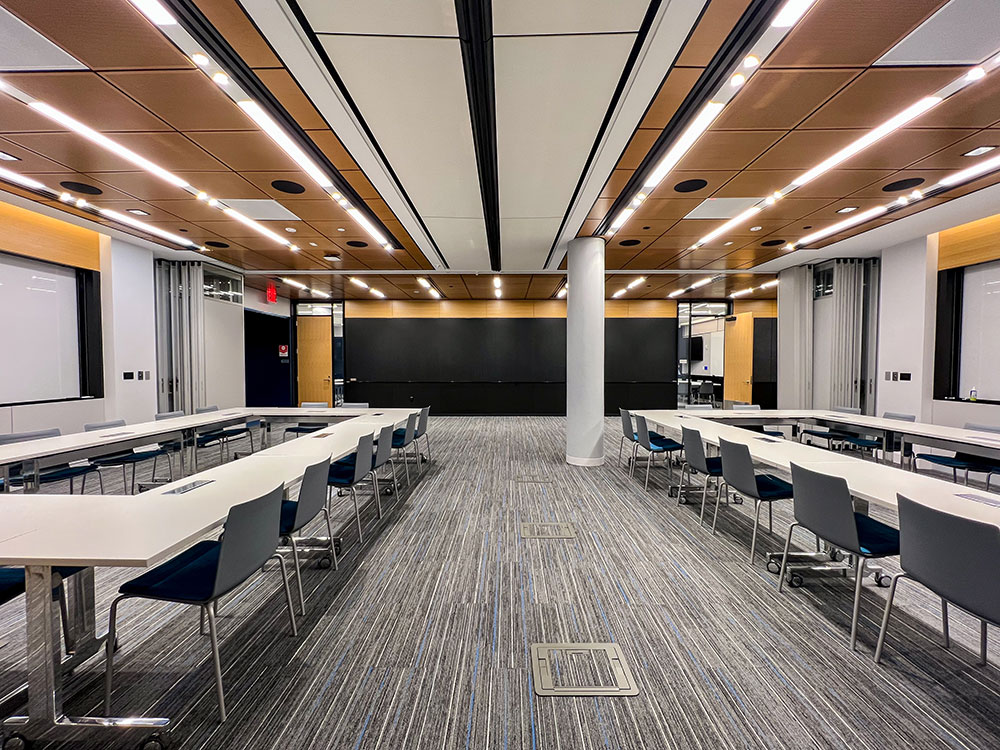 The vertical walls can easily be retracted up or down by using a modern touchscreen control panel.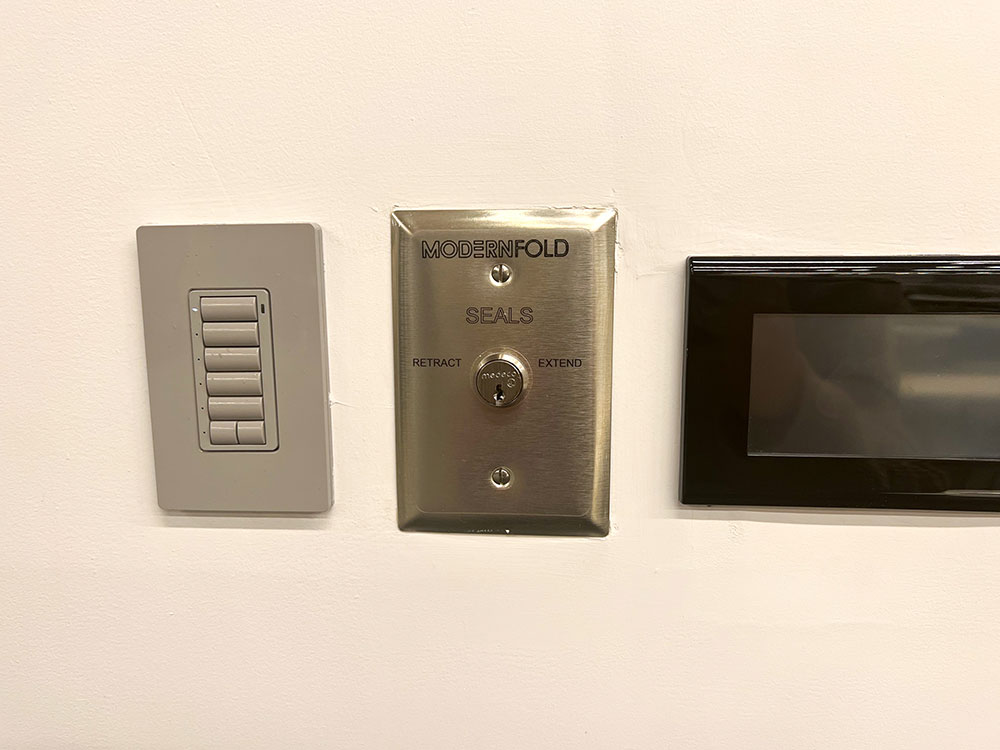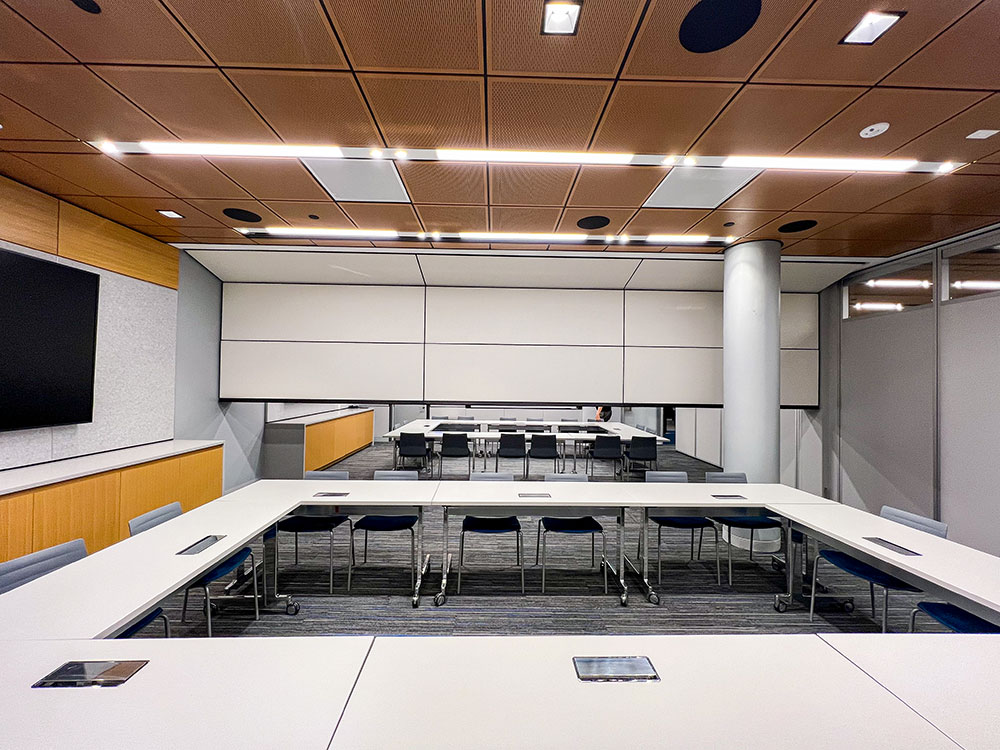 Watch how simple it is to use in our video below!
One Zenith Premium wall was installed in a multipurpose room that can be utilized as a conference room, while the other installation went to a private dining area, intersecting with the Modernfold Acousti-Clear system.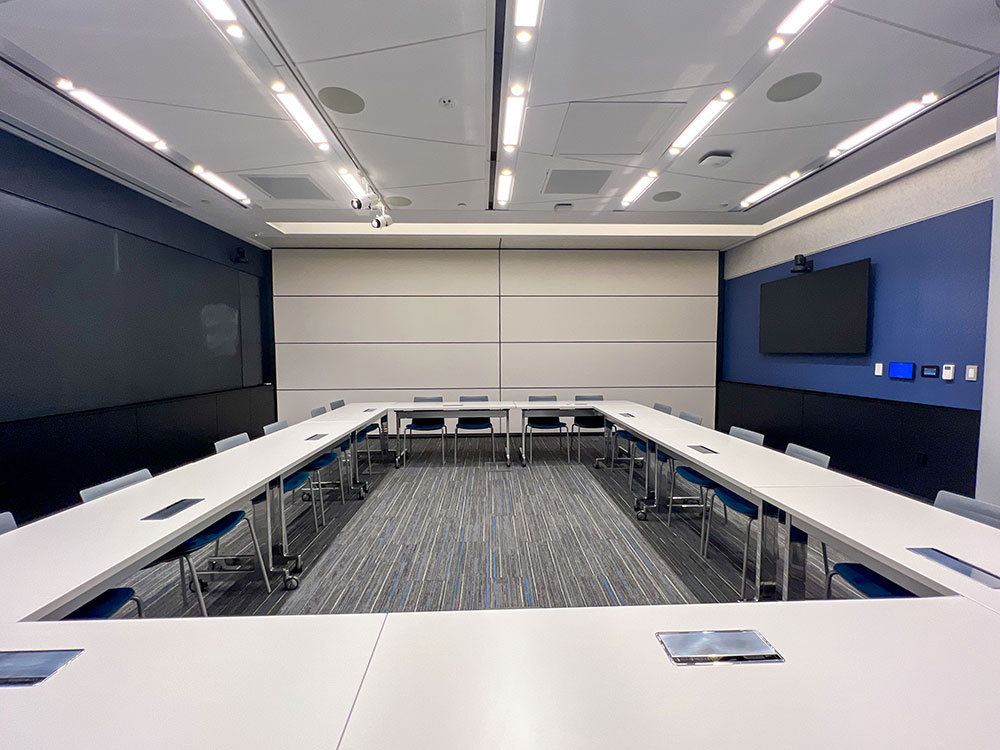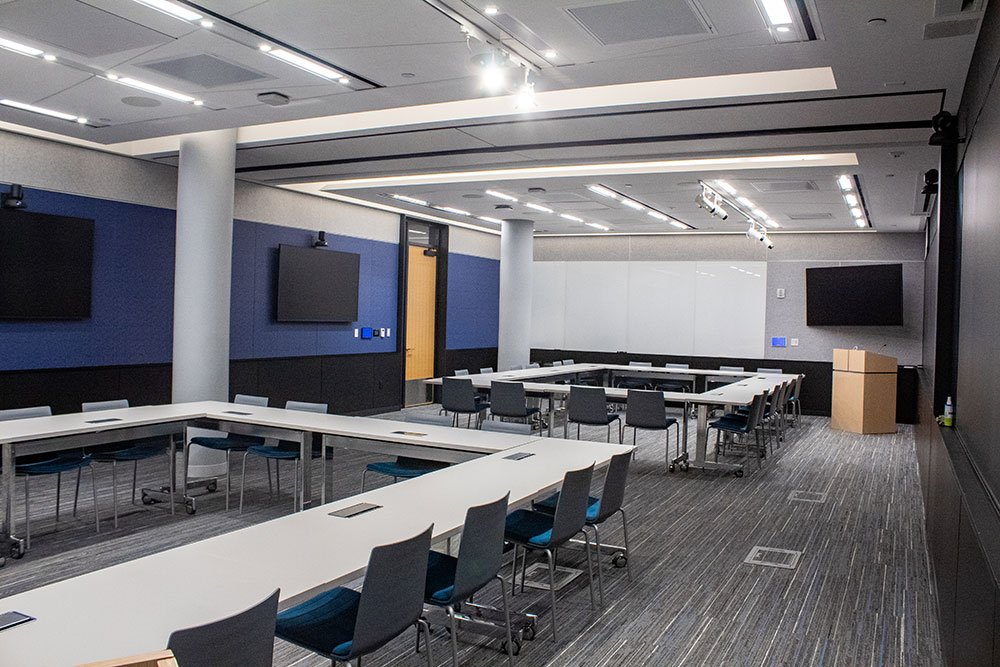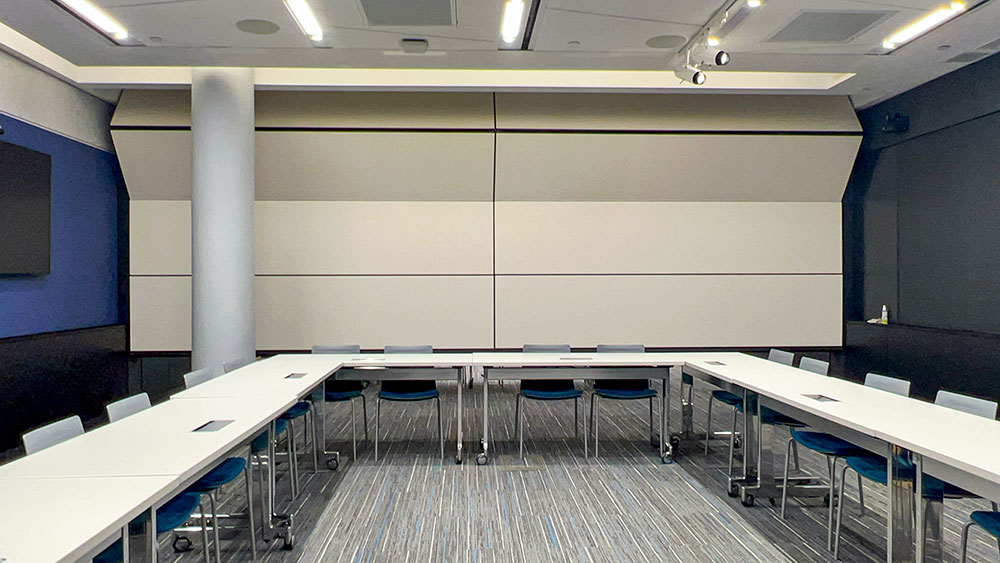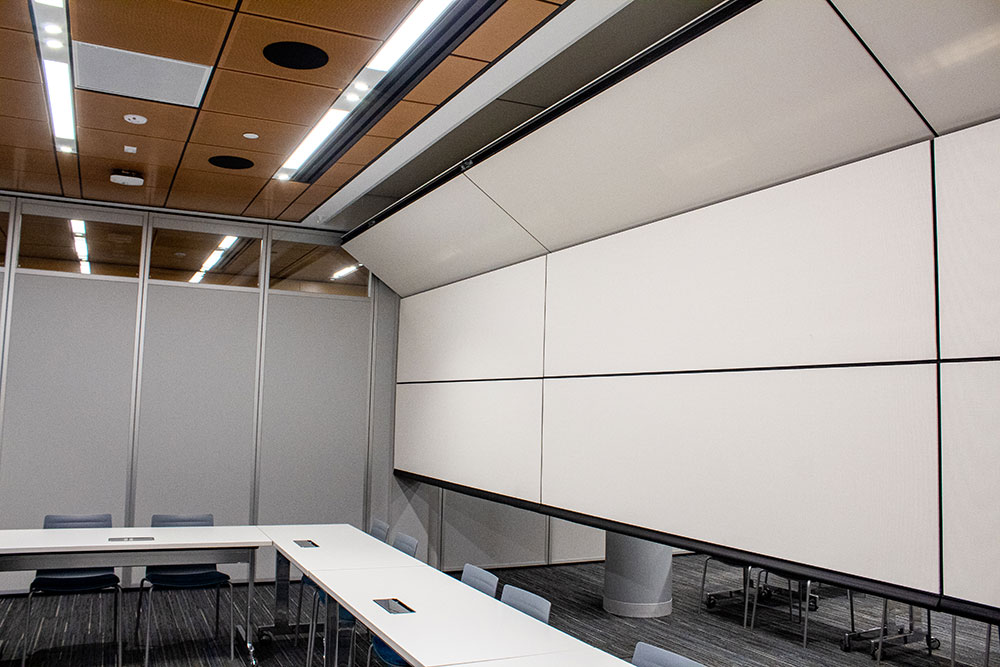 The second product provided in this project was Modernfold Acousti-Clear and what is unique about it is that the partitions were constructed with a combination of glass and classic plastic laminate.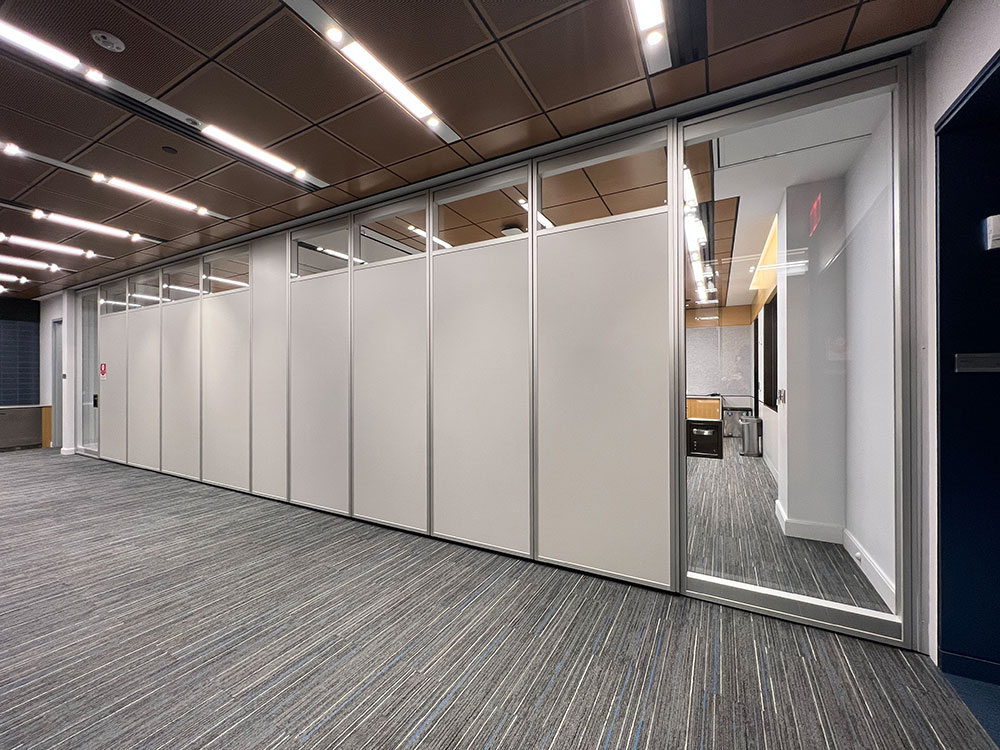 The panels were finished in Wilsonart's Plastic Laminate color D381-60 Fashion Gray, and Standard Clear Anodized frames. Meanwhile, the ComforTronic® Electric Motorized top and bottom seals came in black.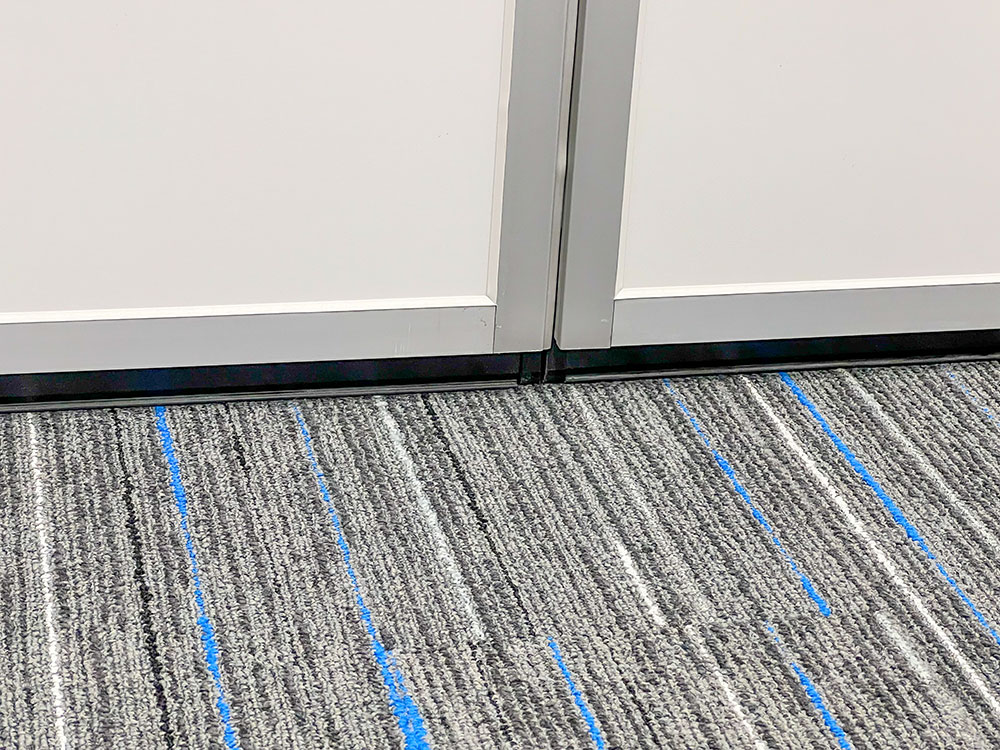 The trolleys were set on a G330 Bracket (RA) track system, allowing the walls to effortlessly glide back and forth and the pivot closure panels with locking lever handles provide access to the rooms. Once a panel is in place, the motorized seals activate, creating a perfect seal that provides a panel acoustical rating of 45 STC.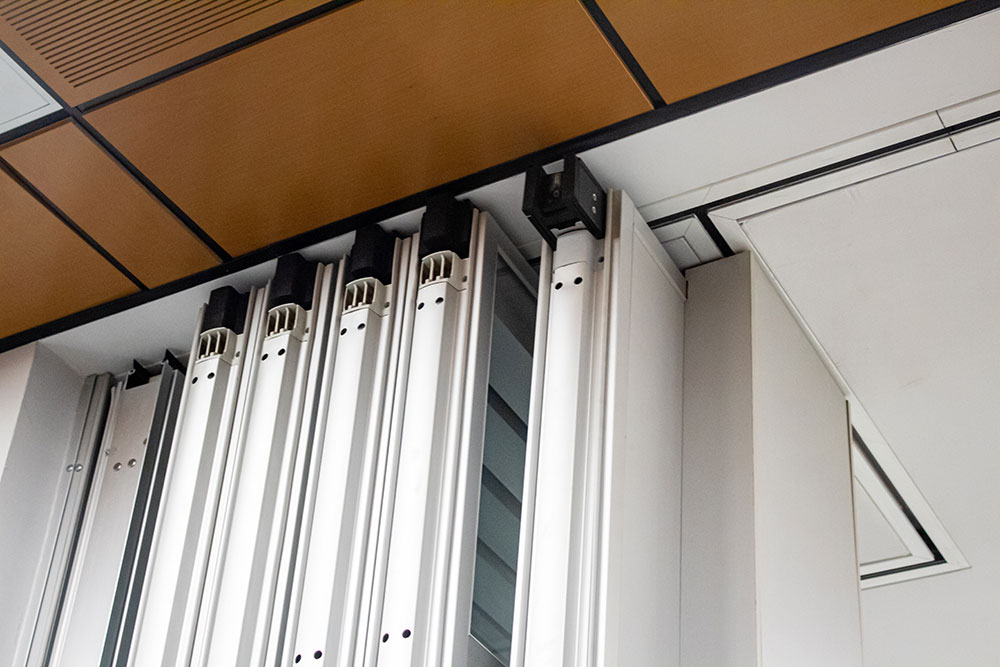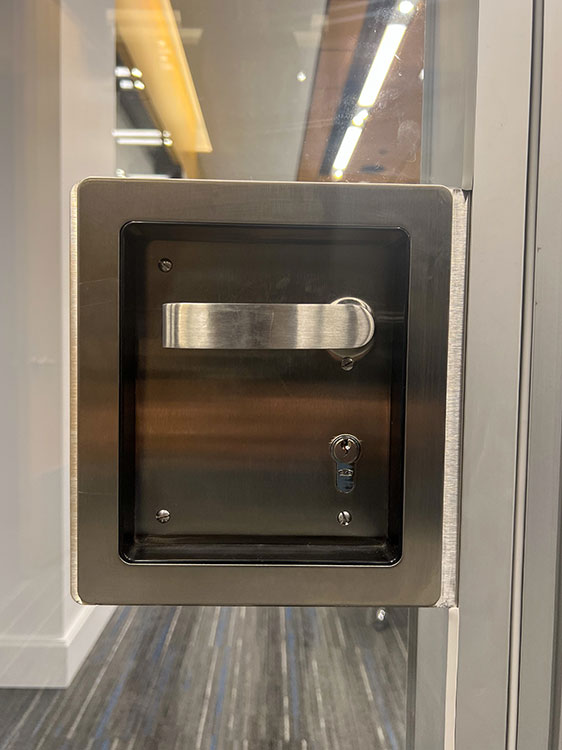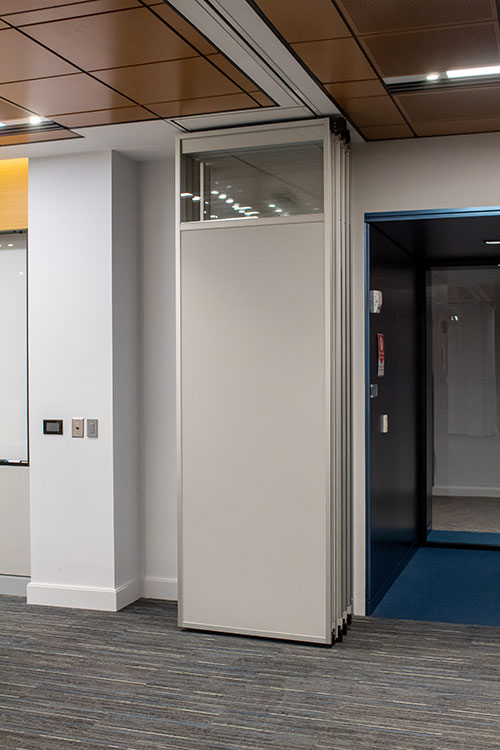 The top 16" of all intermediate panels were constructed using low iron tempered glass, allowing greater transparency than standard glass.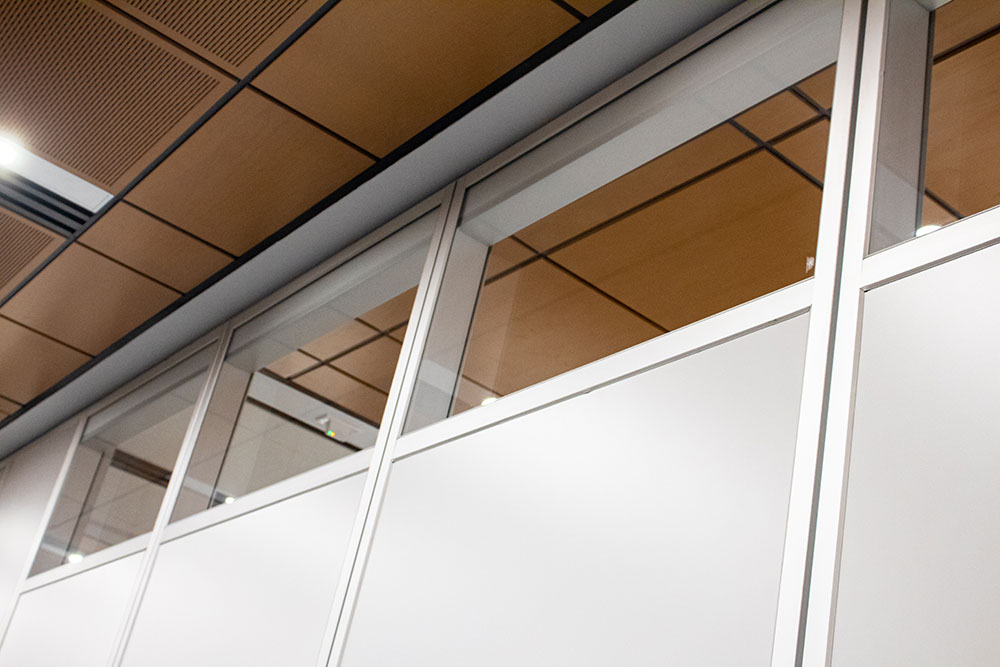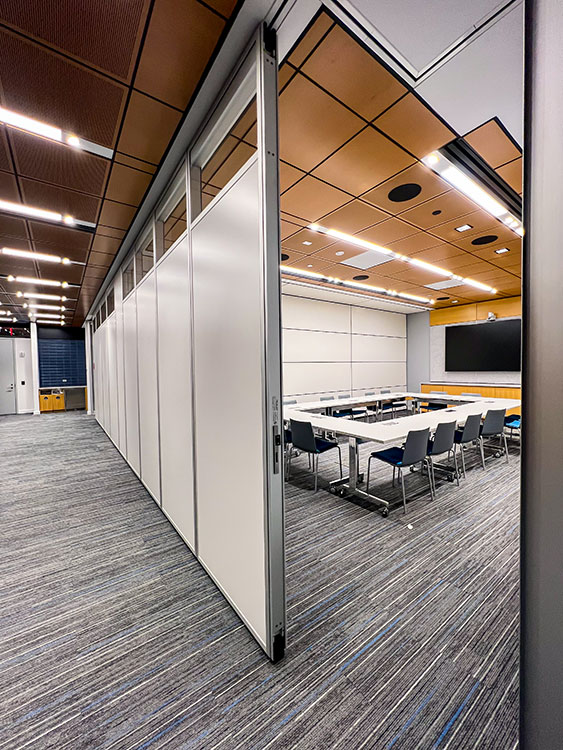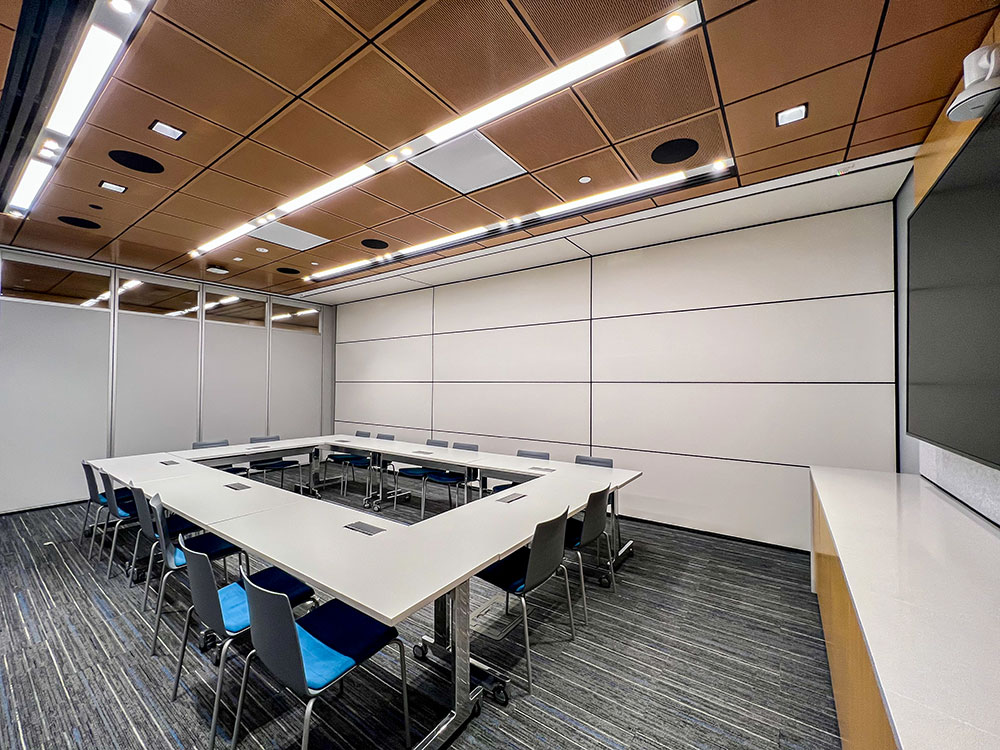 Overall, both the Skyfold Zenith Premium 60 walls and the Modernfold Acousti-Clear panels transformed this commercial space, creating a more functional and adaptable facility while maintaining its sharp and stylish aesthetic.
Thinking of remodeling your commercial, residential, or retail space? One or more of the products at ModernfoldStyles may be what you're looking for. Schedule a complimentary showroom tour today to check out our collection of space management solutions.
LOCATION:
Manhattan, New York City
ARCHITECT:
Perkins Eastman
CONTRACTOR:
L&K Partners, Inc.
PRODUCTS:
Skyfold Zenith Premium and Modernfold Acousti-Clear