HUN MIDDLE SCHOOL RENOVATION
A MODERN SPACE FOR CONTEMPORARY EDUCATION
The Hun School of Princeton, founded in 1914, is located on a picturesque forty-five acre campus, approximately one mile from Princeton University. Each year, the school educates nearly 635 students from the U.S. and around world, serving grades six to twelve up to post-graduate year.
Until recently the Hun Middle School, which serves 100 students grades 6 – 8, had consisted of six classrooms on the lower floors of the Alexander K. Buck '49 Building. While the building served the school well for nearly four decades, by 2016 enrollment grew and the classrooms had become overcrowded. It was time for a much-needed update to address enrollment demands and classroom innovations.
For the Middle School renovation and expansion, headmaster Jonathan Brougham wanted a modernized space that would meet the expansive changes in the world of education, and enhance the school's sense of community. In addition to introducing new state-of-the-art classrooms and labs, the key goals for the Middle School, designed by architect Clarke Caton Hintz, were open air access and natural light to enter the building's common spaces and classrooms.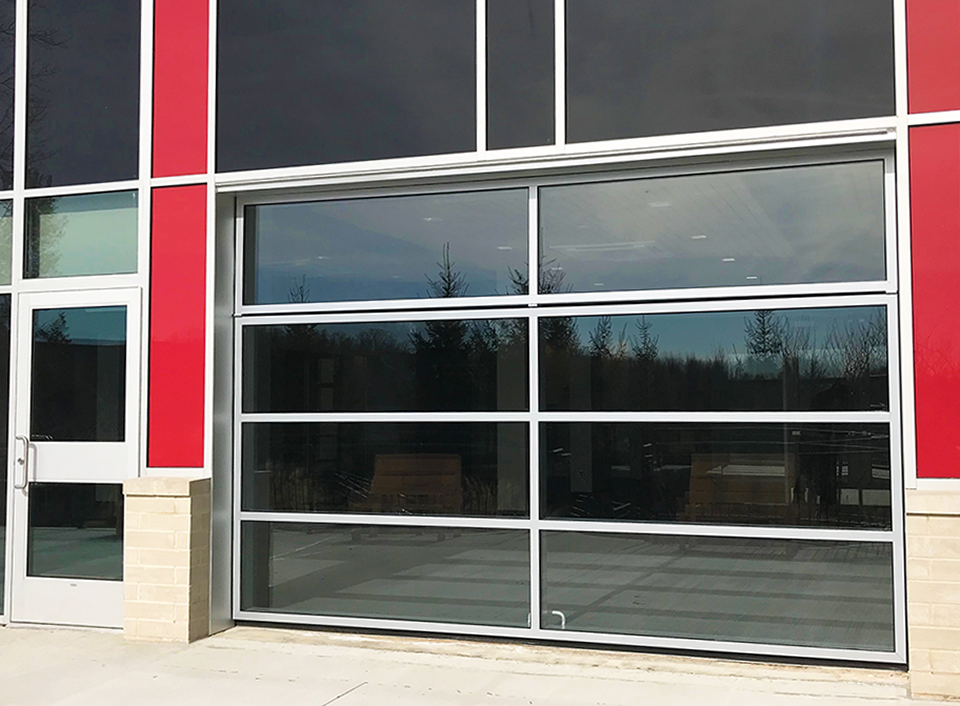 BRIGHT SPACES, BRIGHT MINDS
To give the foyer and student lounge a welcoming appearance, a Renlita S-2000 Hingeway Glass vertical folding door was worked into the design plan. The glass-paneled Renlita door was an excellent choice "bringing the outside in" and providing the school with a greater amount of daylight. When the weather is mild, the door can be opened to let fresh air in, energizing both staff and students. As an extension of the building, the Renlita S-2000 also allows the school to take full advantage of the large patio and outdoor walkways promoting collaboration and socialization while still having easy access to classrooms and building amenities.
The new 19,000 sq. ft. Hun Middle School is an outstanding example of how combining cutting-edge technology with contemporary aesthetics can transform an outmoded building into a true modern learning facility. The school has added twelve wireless classrooms, two STEM labs, a robotics lab plus studios for video production, media, performing arts, yoga and martial arts. In addition to the new technologies, the inclusion of the Renlita S-2000 aligns seamlessly with Hun School's goal of modernizing by creating large, bright open space that promotes collaboration and creativity, and enhances teaching and learning.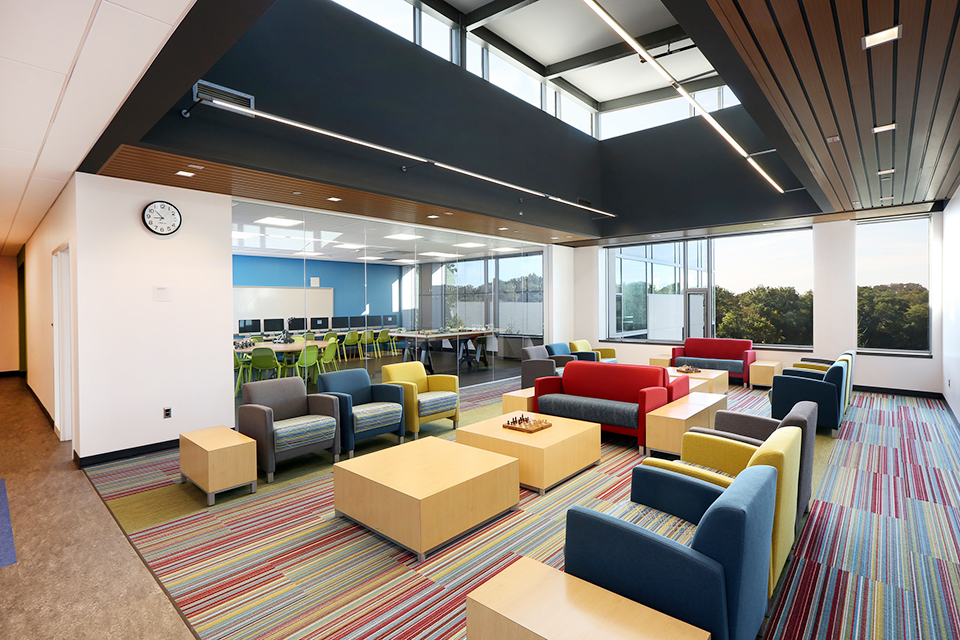 ARCHITECT:
Clarke Caton Hintz

GENERAL CONTRACTOR:
Scozzari Builders, Inc.

PRODUCT / COMPONENTS:
Renlita S-2000 Hingeway vertical door