A TRUE EUROPEAN EXPERIENCE IN WEST NEW YORK
HUDSON YARDS "MERCADO LITTLE SPAIN"
Nestled on the lower level of New York City's famed Hudson Yards' luxury shops, Mercado Little Spain recently celebrated its grand opening on March 15, 2019. The main entrance, with its vibrant red signage, is positioned at the corner of 10th Avenue and 30th Street just steps away from the High Line. The vision of three highly acclaimed Chefs José Andrés, Ferran and Albert Adrià, Mercado Little Spain is an ambitious collaboration resulting in a spectacular "all-day dining destination." This 35,000 sq. ft. food hall houses an eclectic collection of Spanish restaurants, bars, stores, kiosks, a market area and quaint coffee shop offering a world of Spain's gastronomical culinary and cultural experience.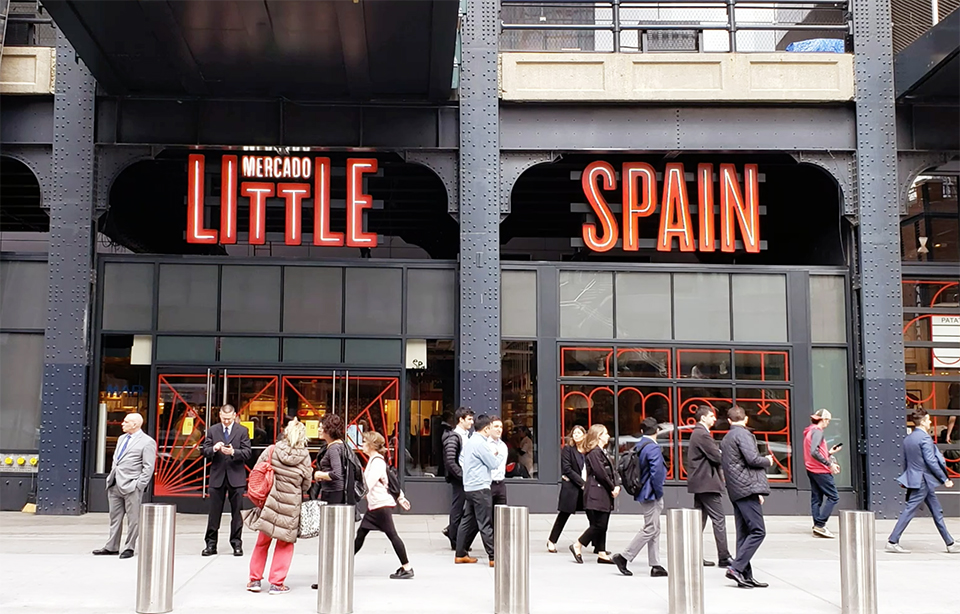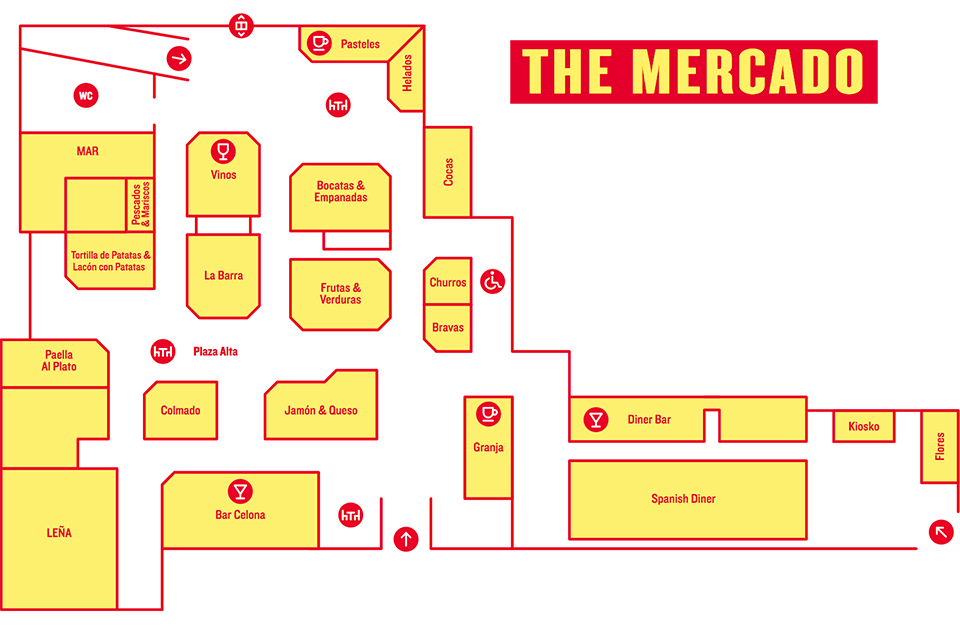 For patrons grabbing their afternoon latte at the Granja Coffee Shop, what seems to be just another oversized floor-to-ceiling window pouring natural light into the space, this particular one holds a delightful surprise. Upon closer inspection, this is no ordinary window. It's a motorized, counterweight balanced vertical bi-folding glass door.
RENLITA S-2000 CUSTOM DOOR
The Renlita S-2000 Hingeway custom bi-folding door, specified by David Bucovy Architect, opens the shop to the bustling pedestrian sidewalk traffic while flooding the space with natural light. With a push of a button, the impressive 12′ 10″ x 7′ 8″ motorized partition quietly folds upward along a horizontal hinge line creating an awning effect.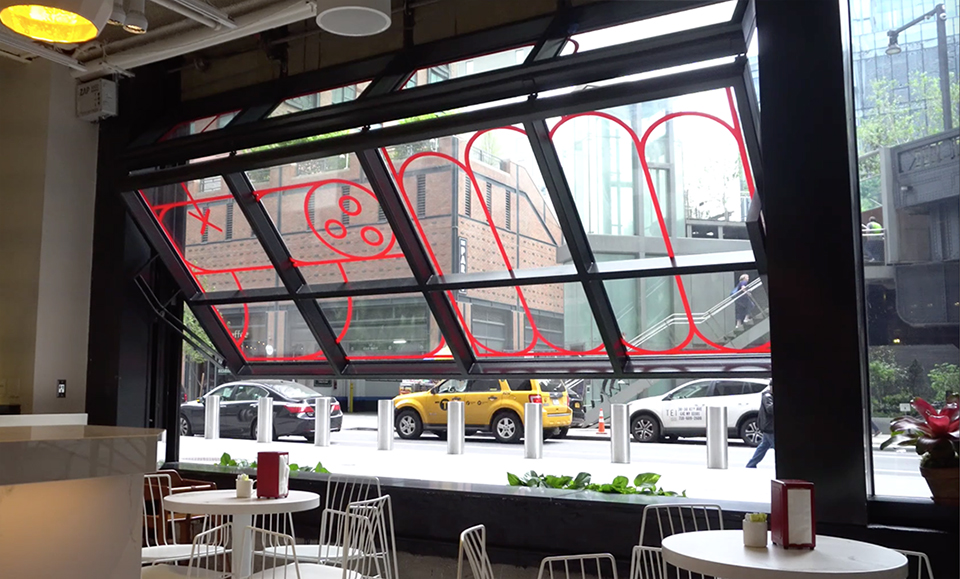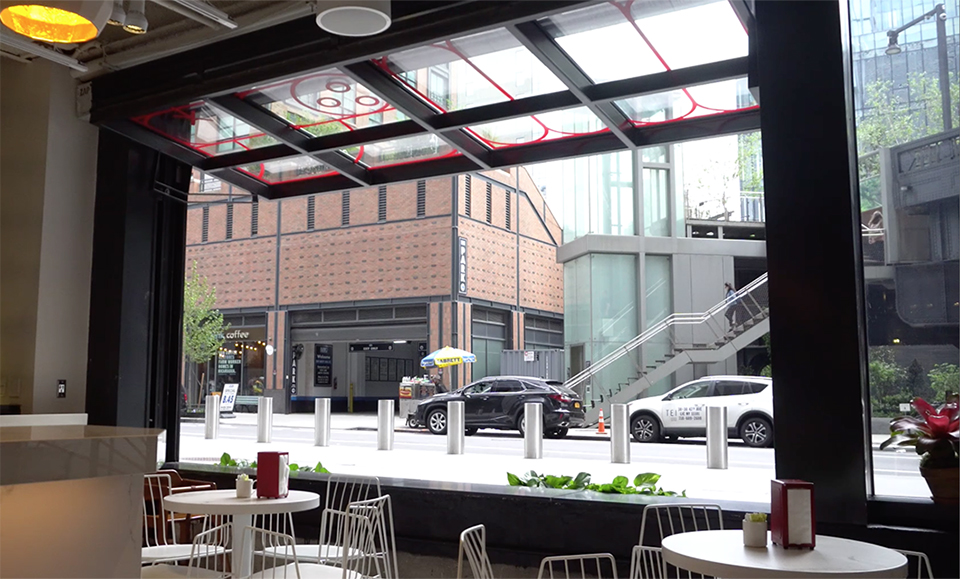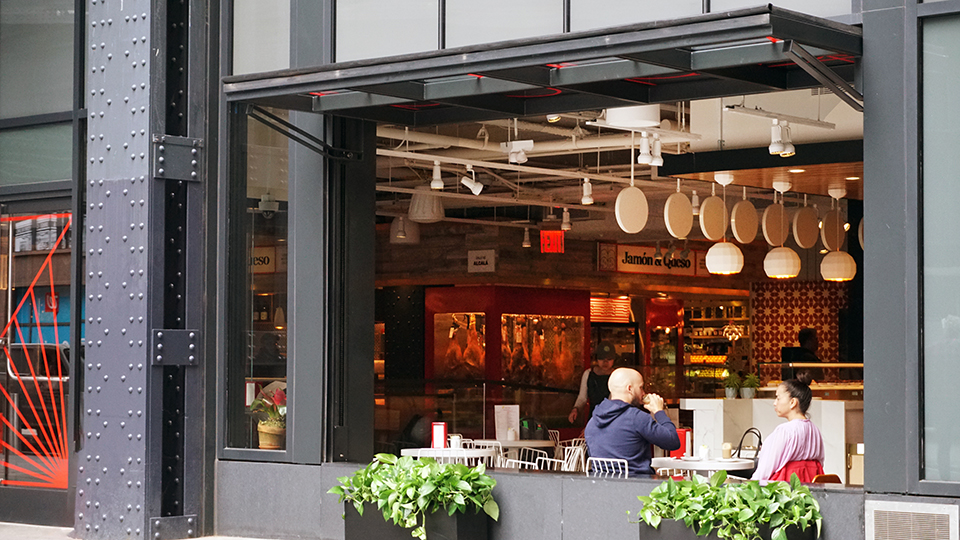 Constructed of commercial grade structural steel, the motorized system has a smooth metal powder coated frame along with matching metal counterweight covers. Perimeter weather seals ensure the system will stand up to the Northeast's unpredictable weather. The system is also equipped with obstruction sensing technology and a passcode-protected touchpad to ensure safety. When deployed, the welcoming, over-sized entrance quickly opens to invite fresh air and daylight, along with the sights and sounds of the bustling city streets, bringing the outside in.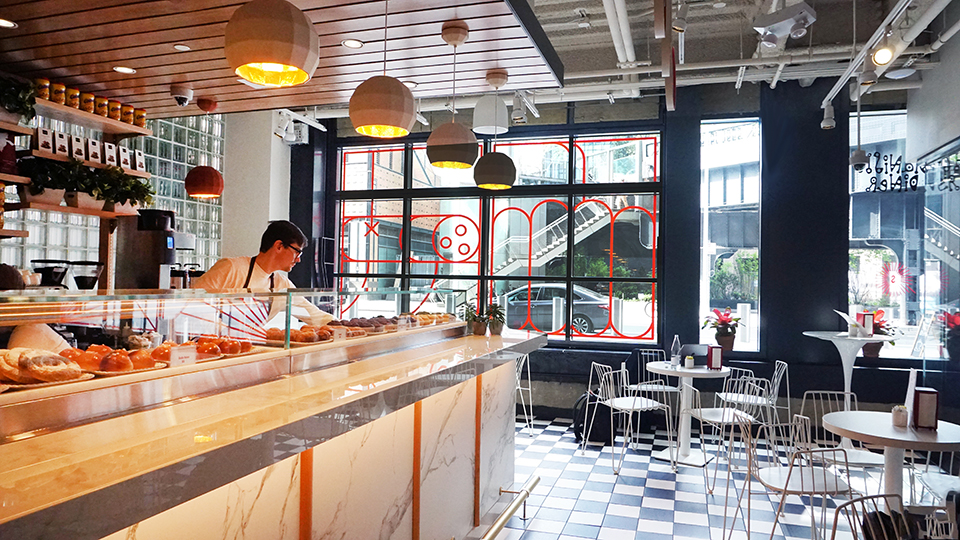 The Renlita vertical door fits perfectly in the overall design, transforming the interior space while creating the airy feel of a European dining experience on Manhattan's west side. When fully open, locals and passersby are enticed to step inside to discover the vast offerings of this lively, modern Spanish market.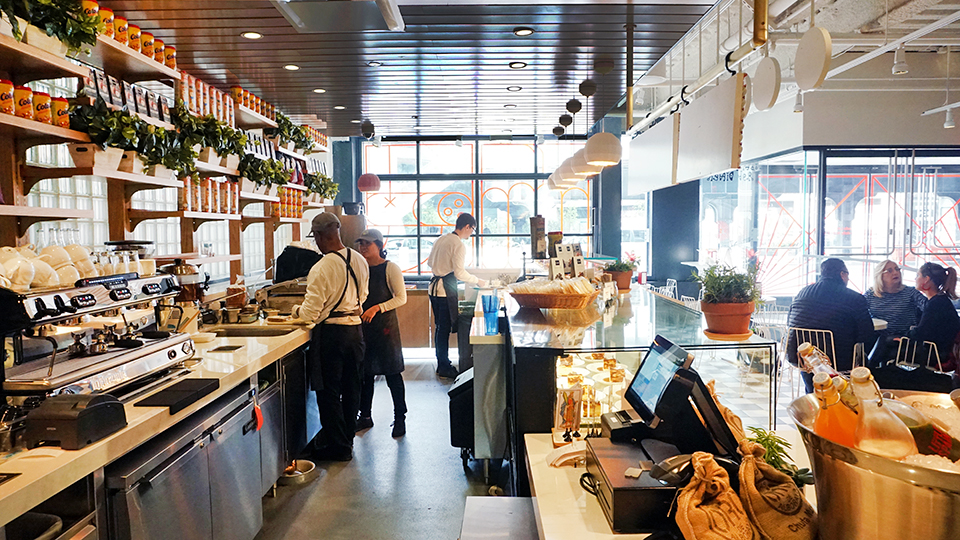 ARCHITECT:
David Bucovy Architect

GENERAL CONTRACTOR:
Shawmut Design and Construction

PRODUCT / COMPONENTS:
Renlita S-2000