Service Performs a Facelift at Rockefeller Plaza
"30 Rock" is home to Saturday Night Live, Top of the Rock, The Rainbow Room, an assortment of retailers,  restaurants and companies, including Deloitte Services LP, located on the 40th floor of the landmark building.
The Deloitte space features Modernfold® Acousti-Seal Paired Panels, specified by Gensler, to divide the meeting rooms. After 20 years of dedicated service provided by ModernfoldStyles, the panels were showing their age. The client scheduled a panel recovery service job to give the walls a facelift to complete their newly renovated meeting rooms.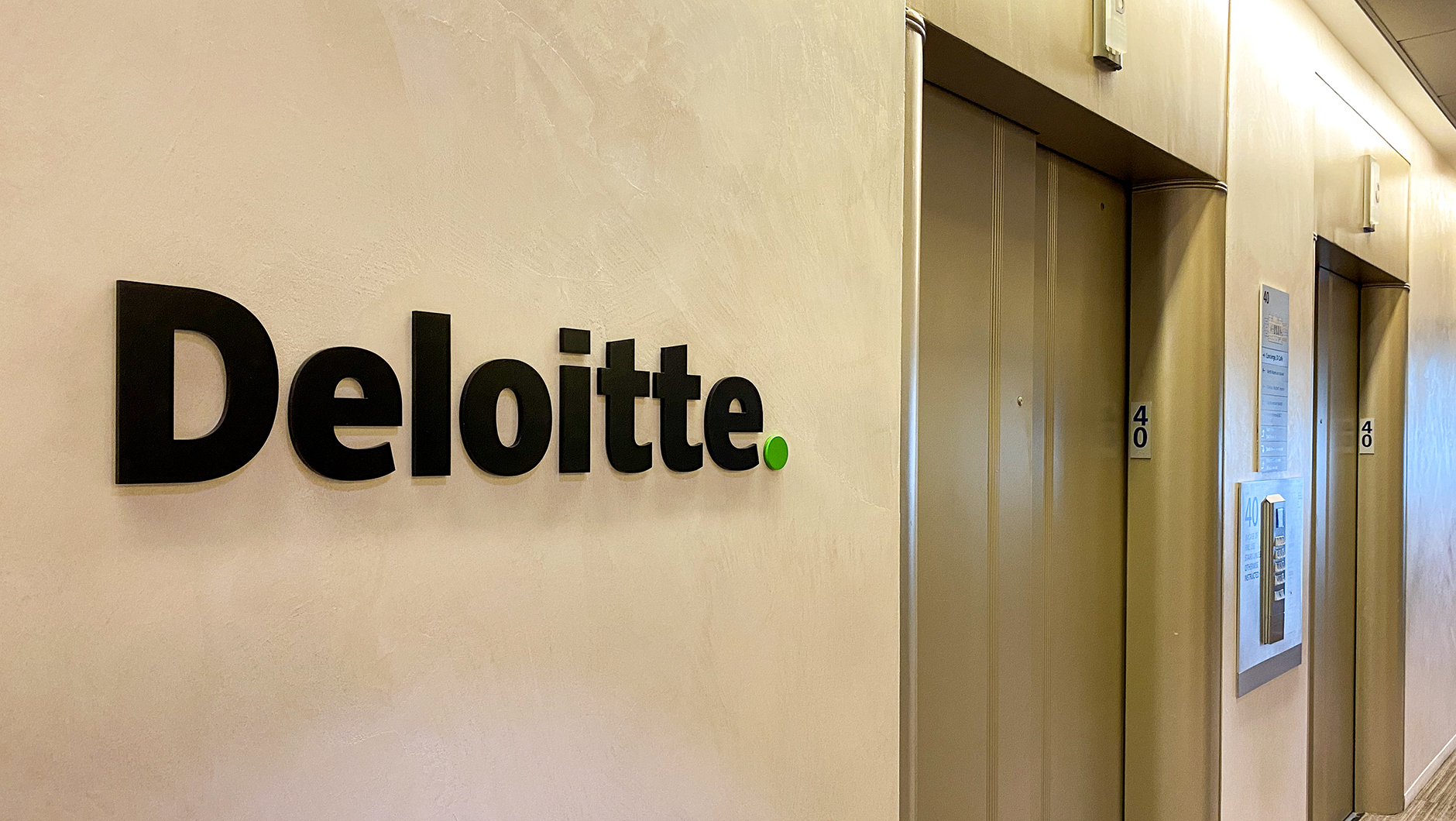 Our factory trained technicians recently embarked on the recovery of 48 Modernfold panel faces and performed the following services:
Plumbed all the partition panels
Adjusted all trolley pendant bolts
Inspected lockdowns and secured accordingly
Inspected and lubricated track as needed
Repaired drop seals at panel bottoms
Replaced damaged end caps
Installed new fabric wall covering
Removed trim pieces and hardware
Prepared faces for fabric installation
Reinstalled trim pieces and hardware
Added panic hardware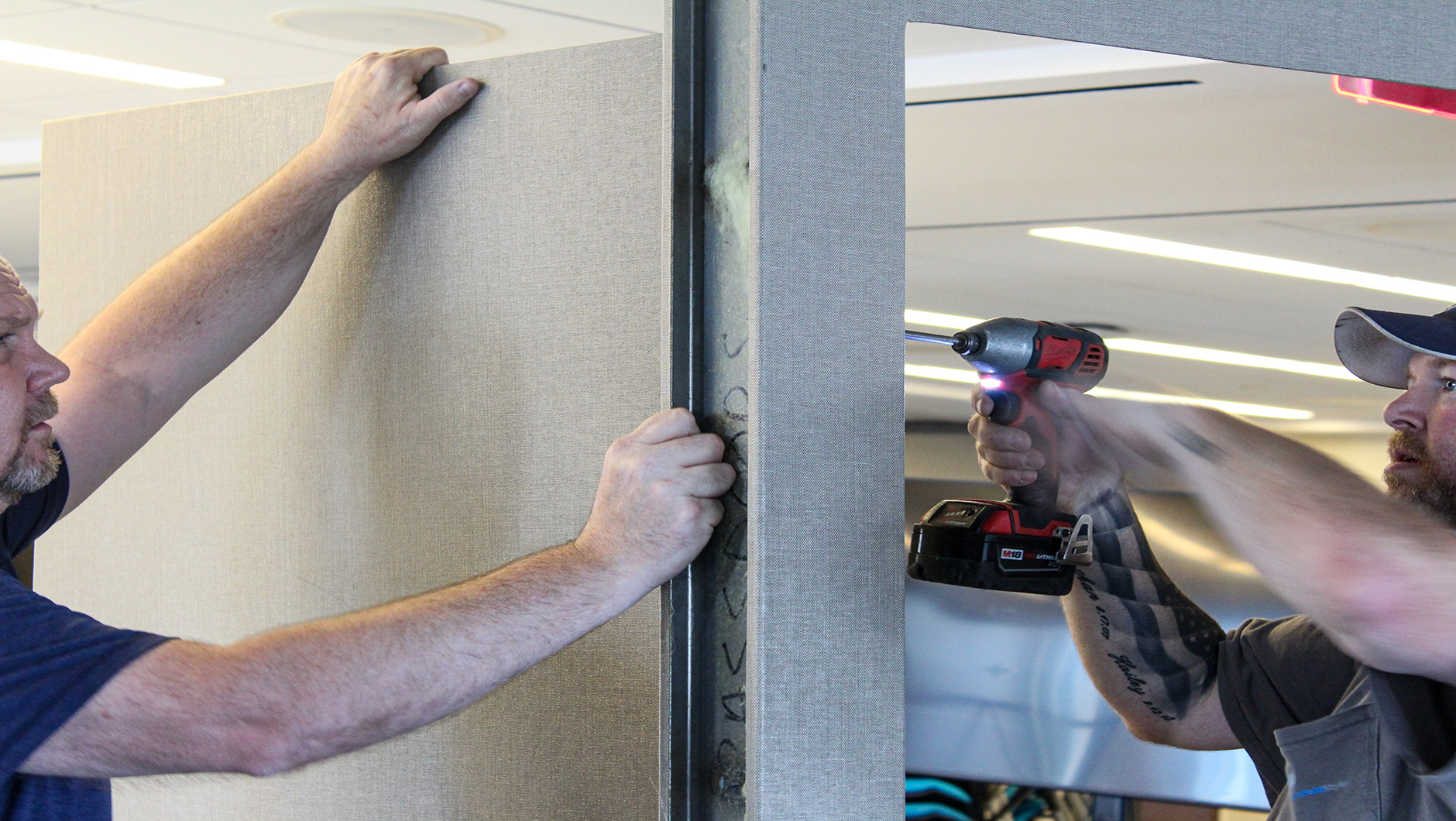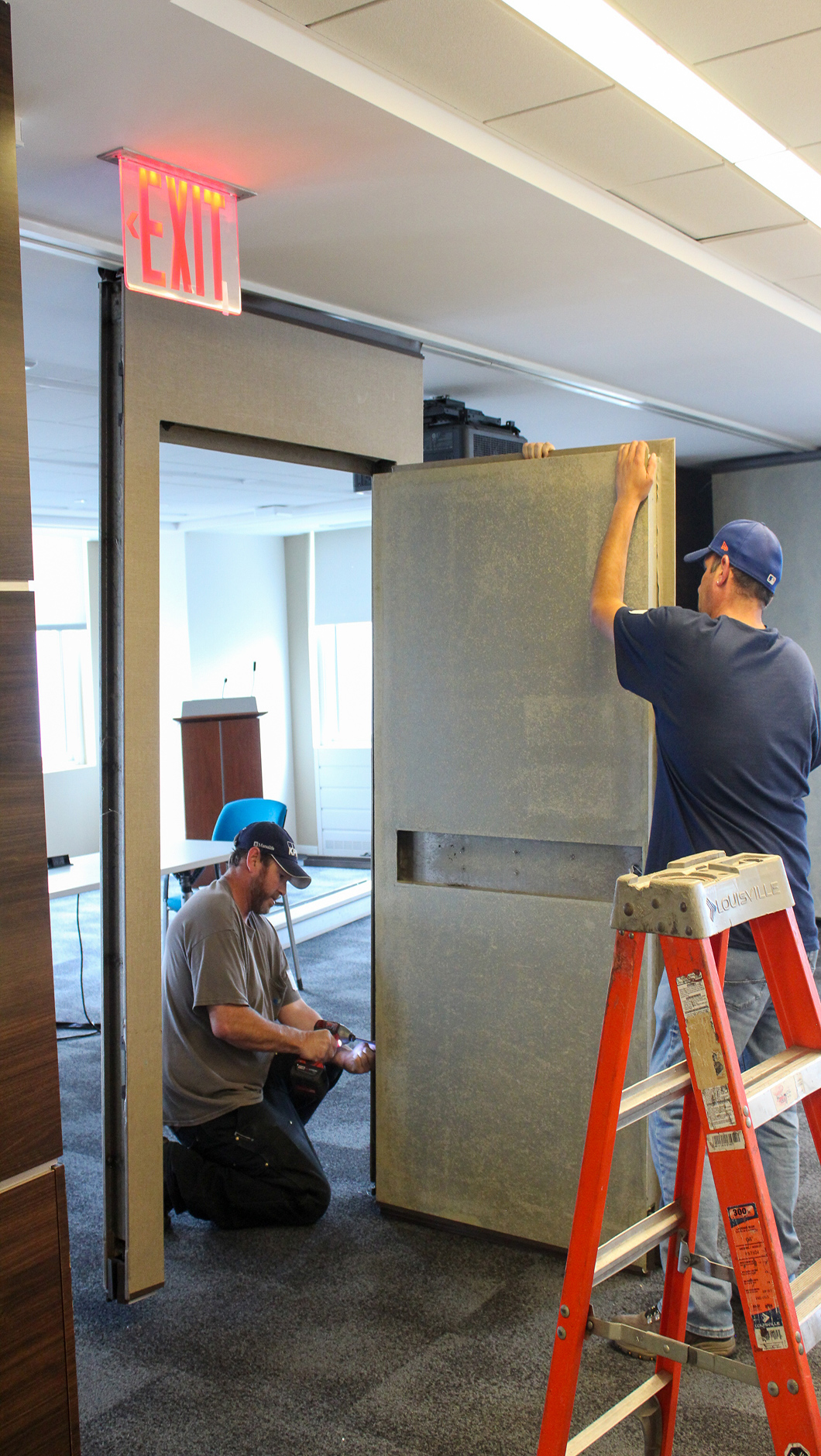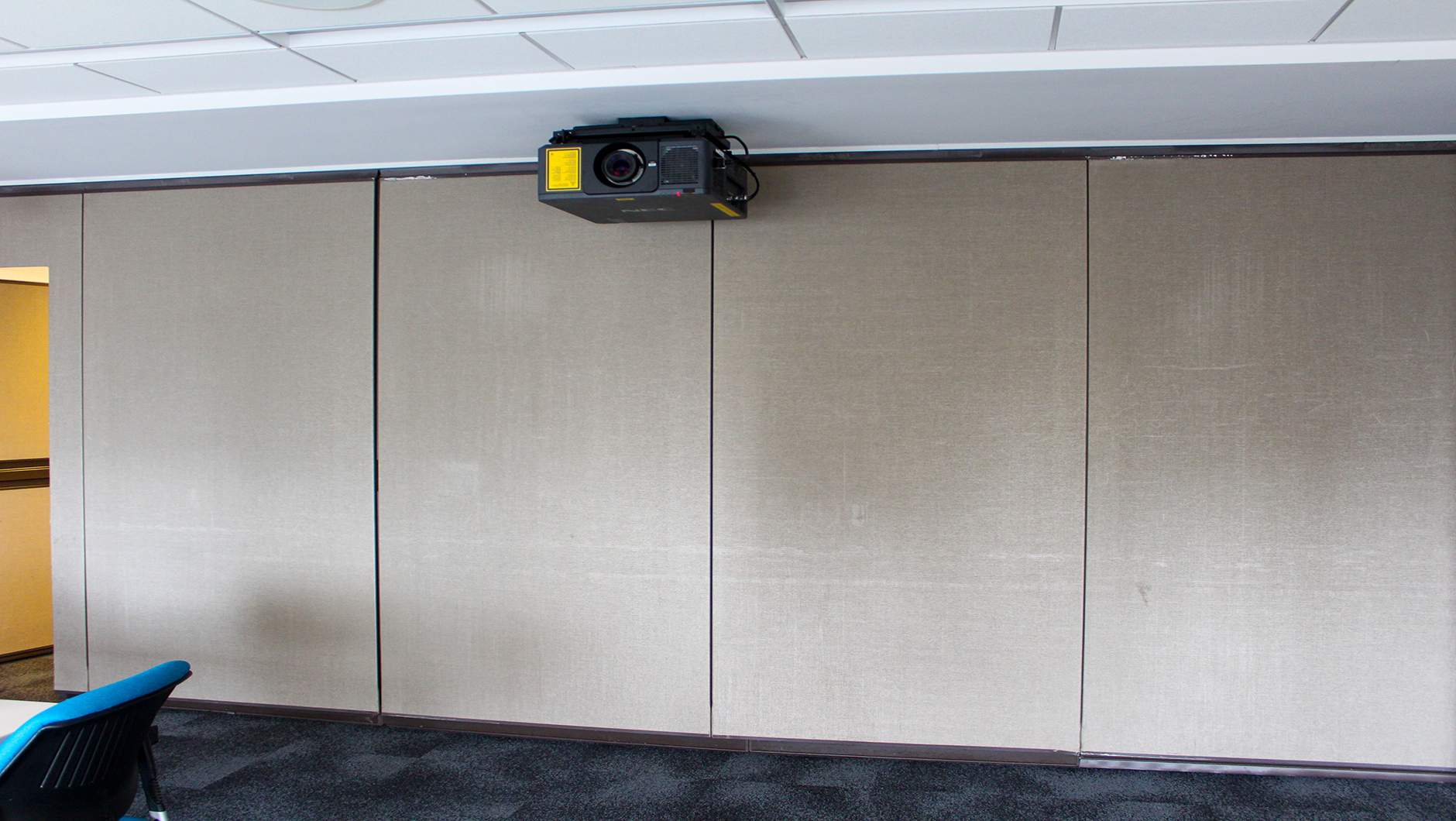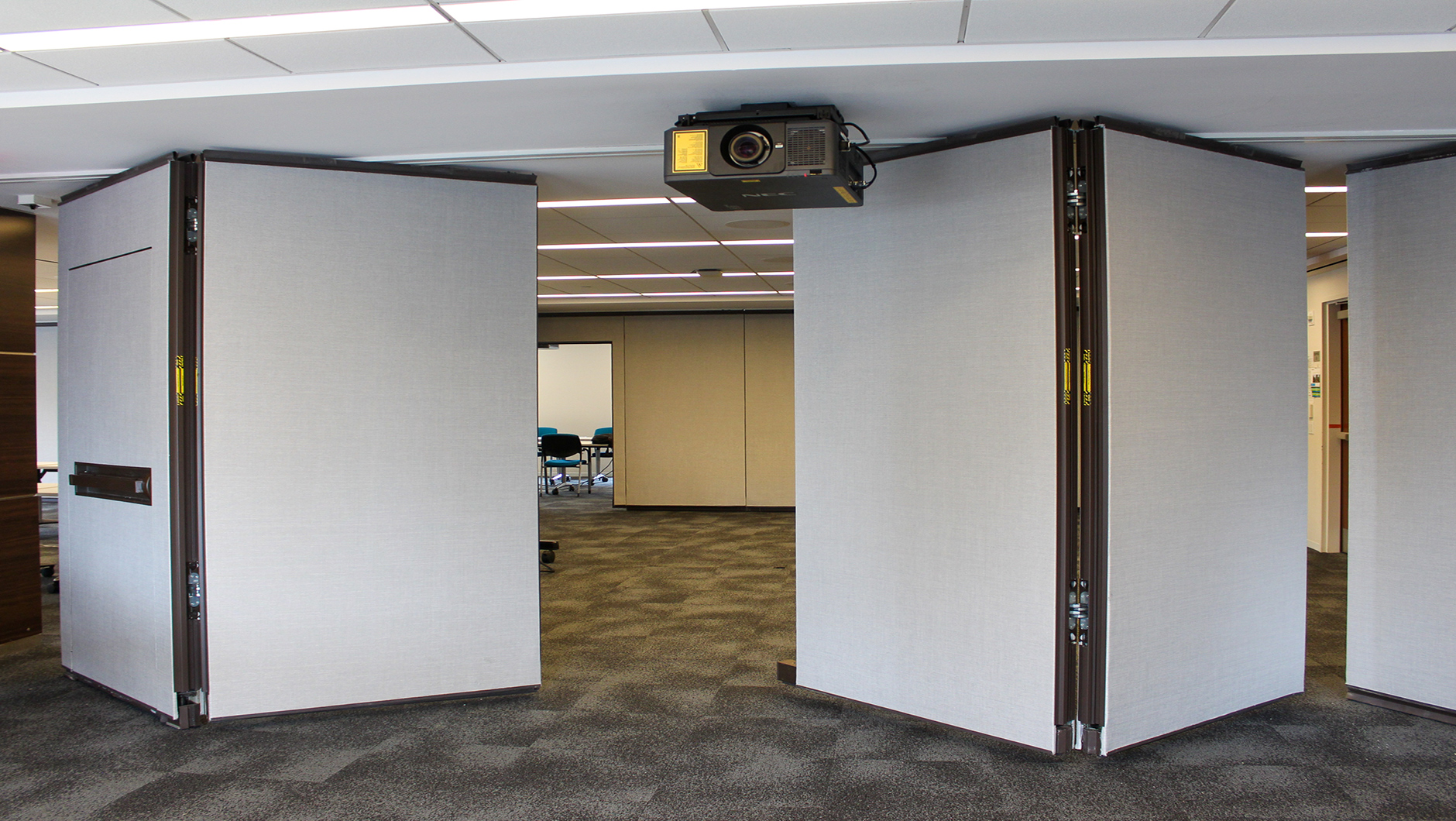 The Modernfold paired panels store neatly away in a stack area. The space may be completely transformed in minutes, opening it up for large meetings or events. This is a "before" shot of the panels during the service job.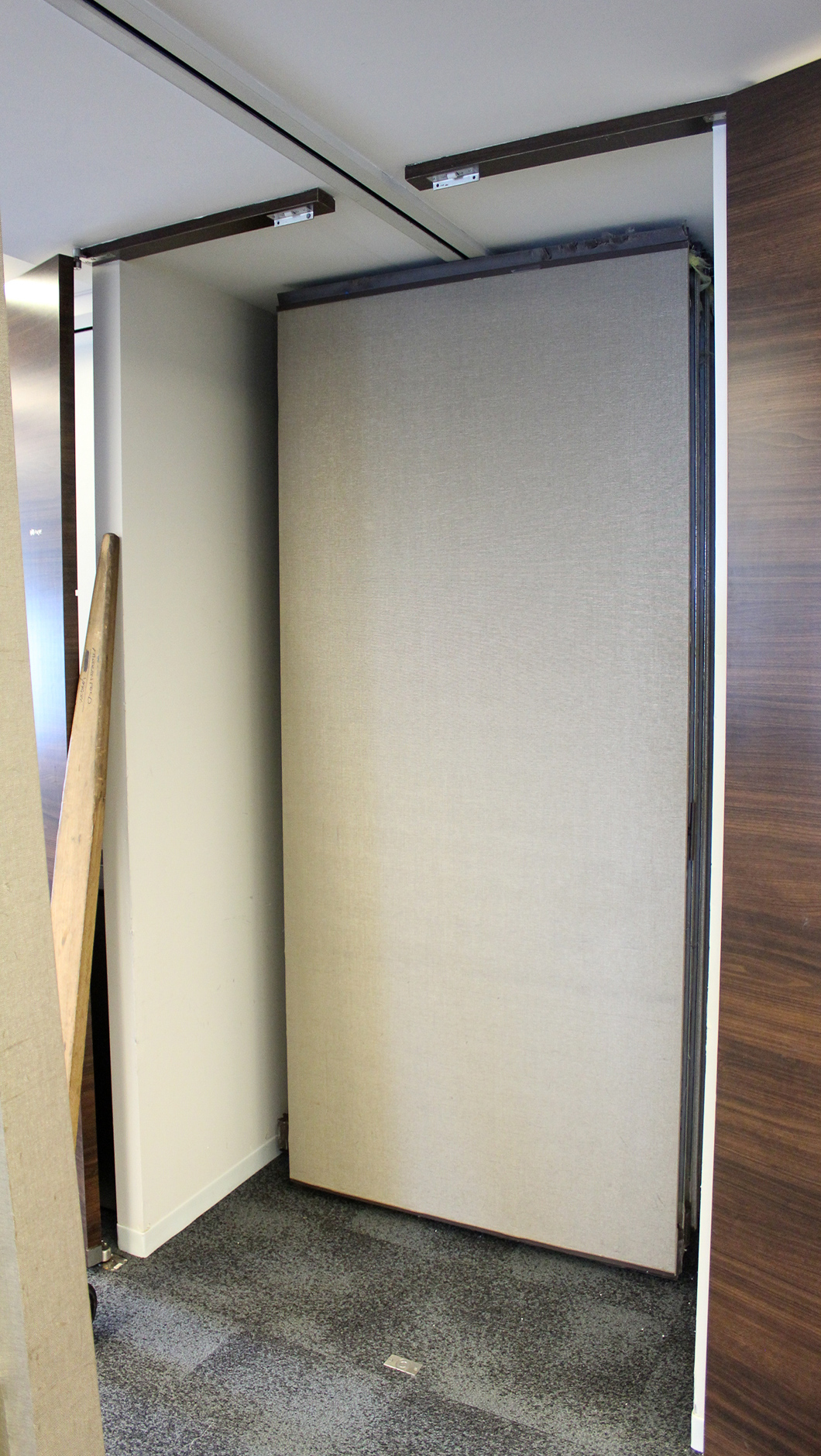 Each pass door was carefully removed from its panel frame, then prepped and recovered. Panic hardware was removed and reinstalled for each pass door.
BEFORE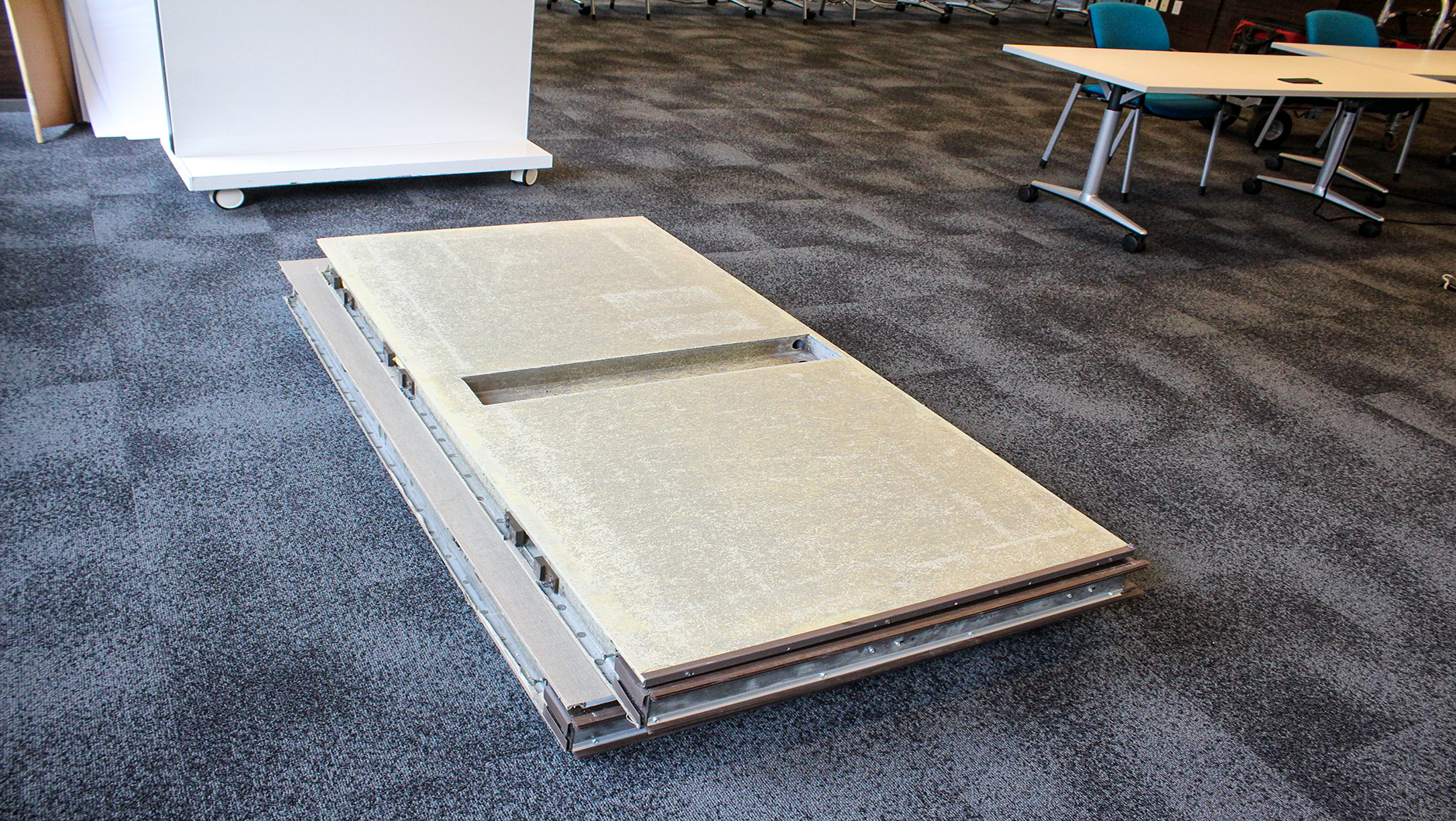 Our factory trained technicians removed all the fabric from the panels, then replaced with a beautiful, fresh Carnegie Xorel Dash 6603, Color 35 (in a one dye lot), with heavy acrylic backing to ensure long lasting durability.
BEFORE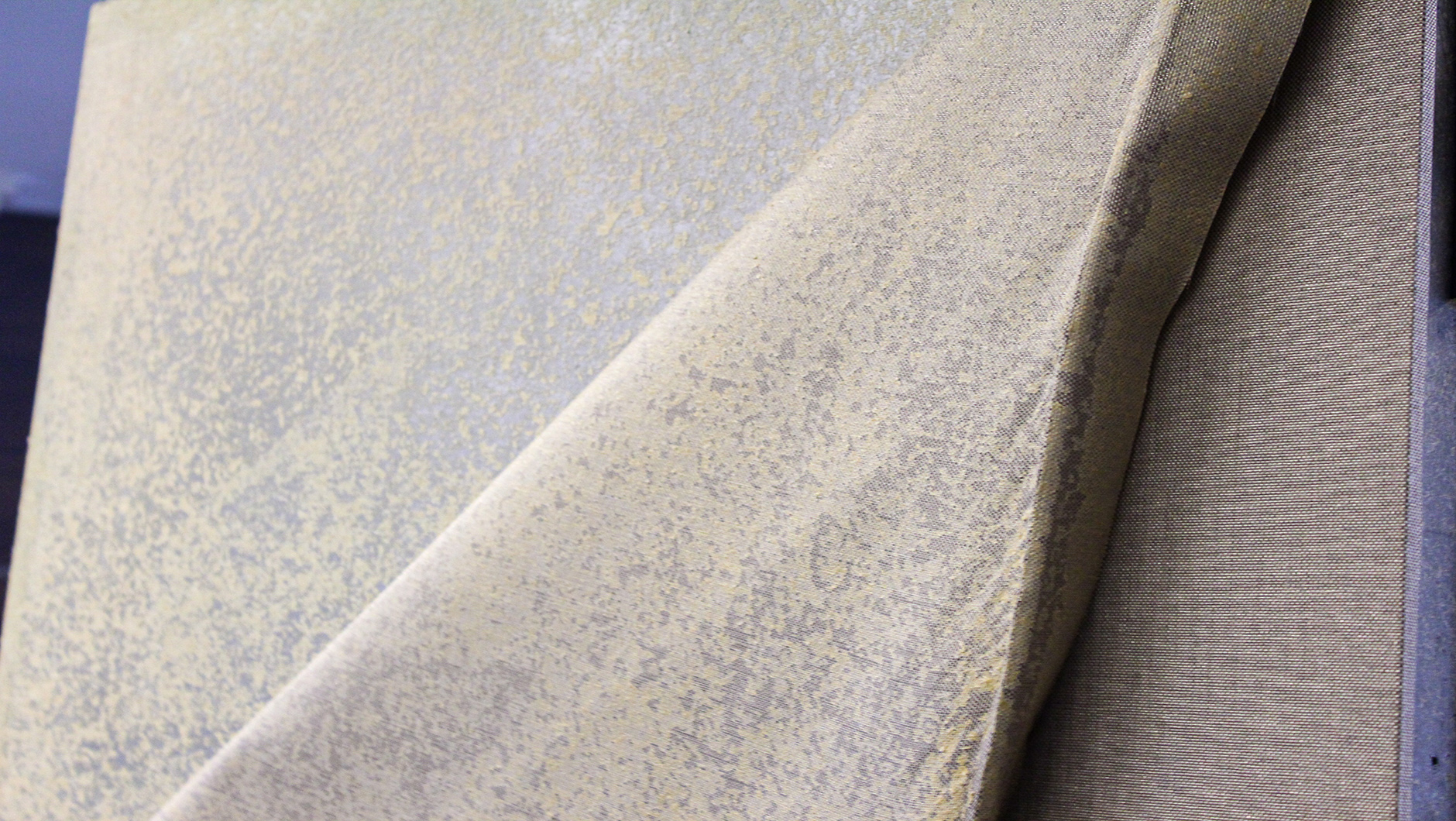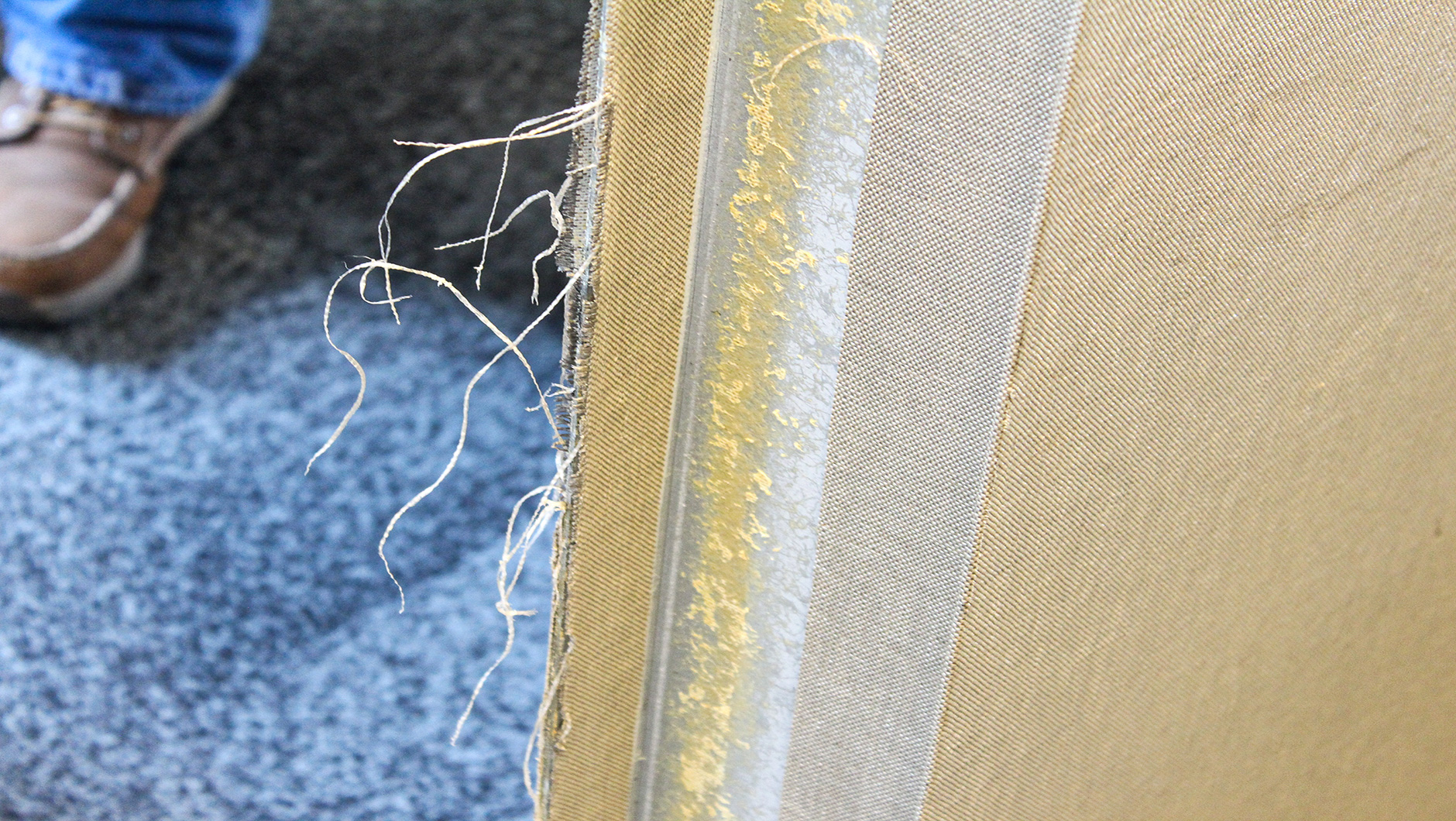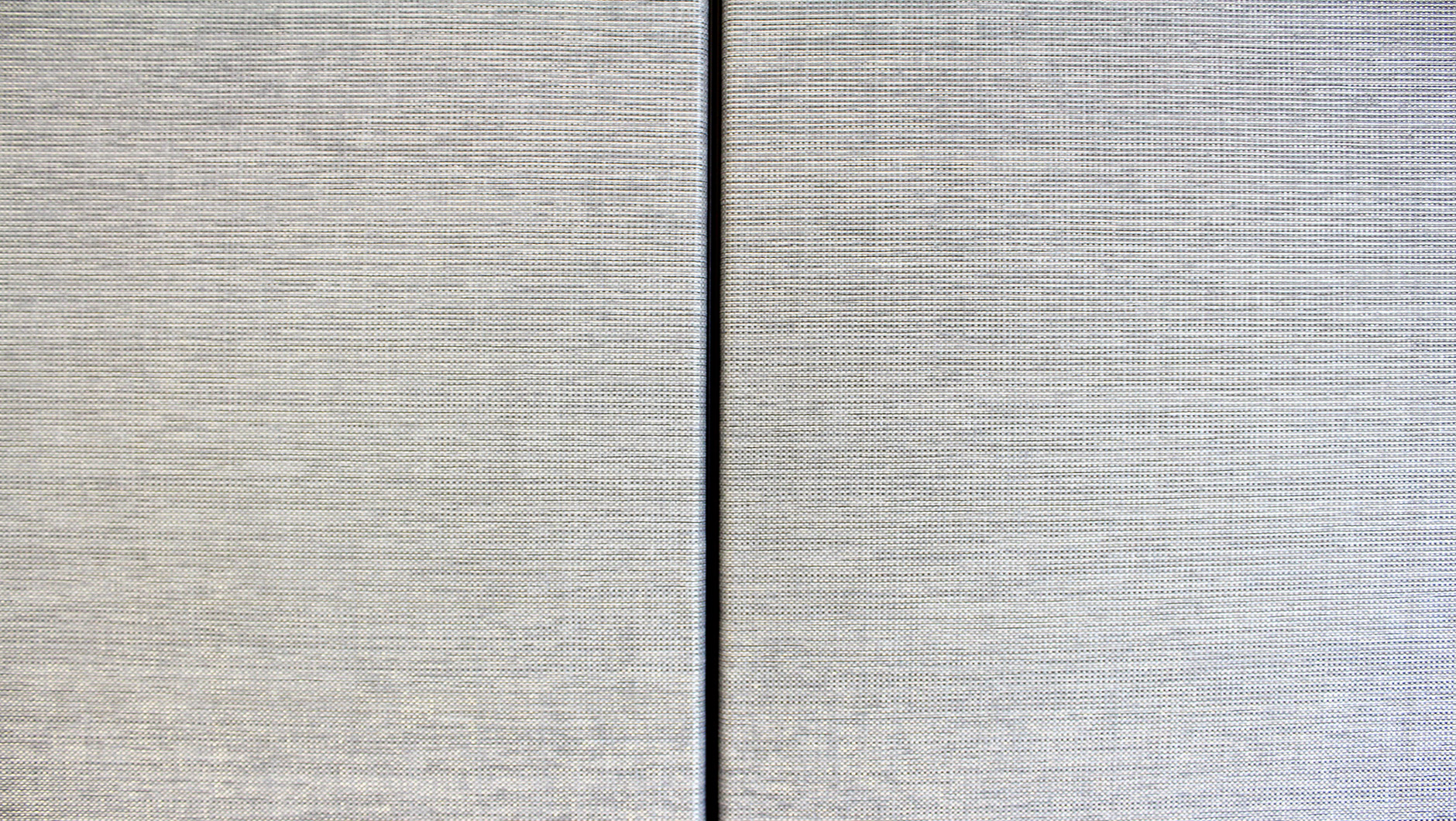 Here's another look at the panels during the recovery project.
BEFORE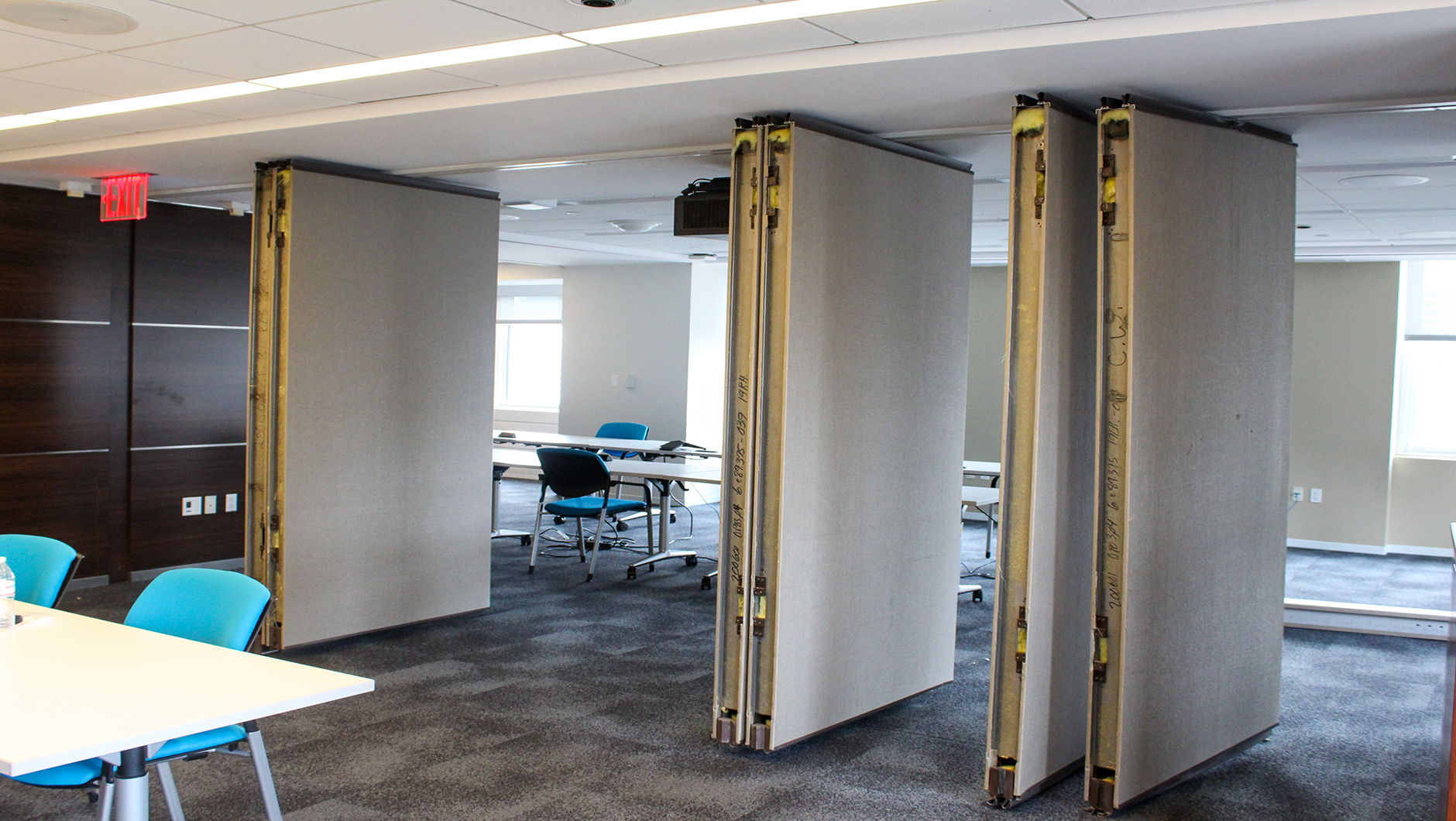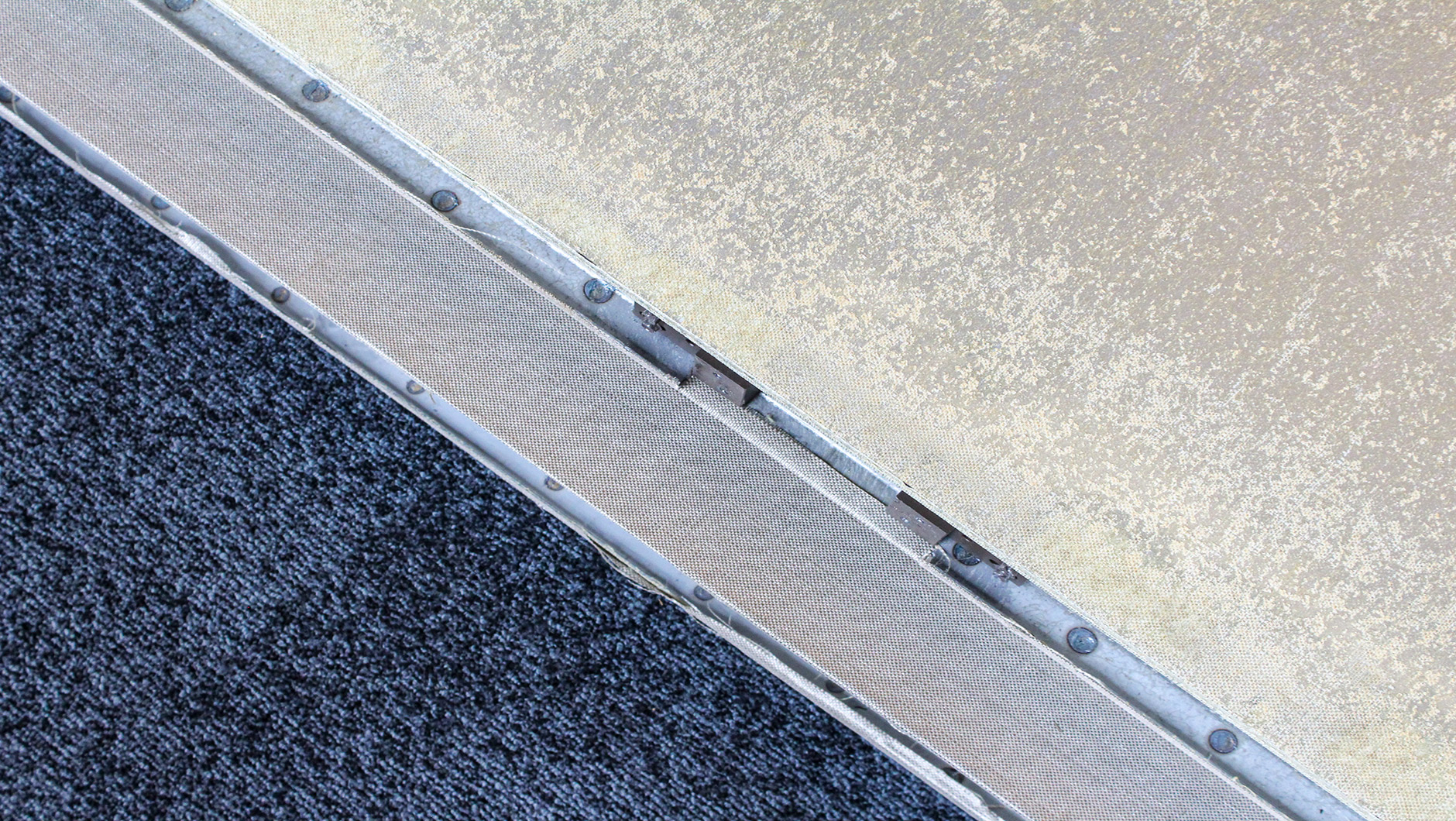 This photo shows the refurbished paired panels.
AFTER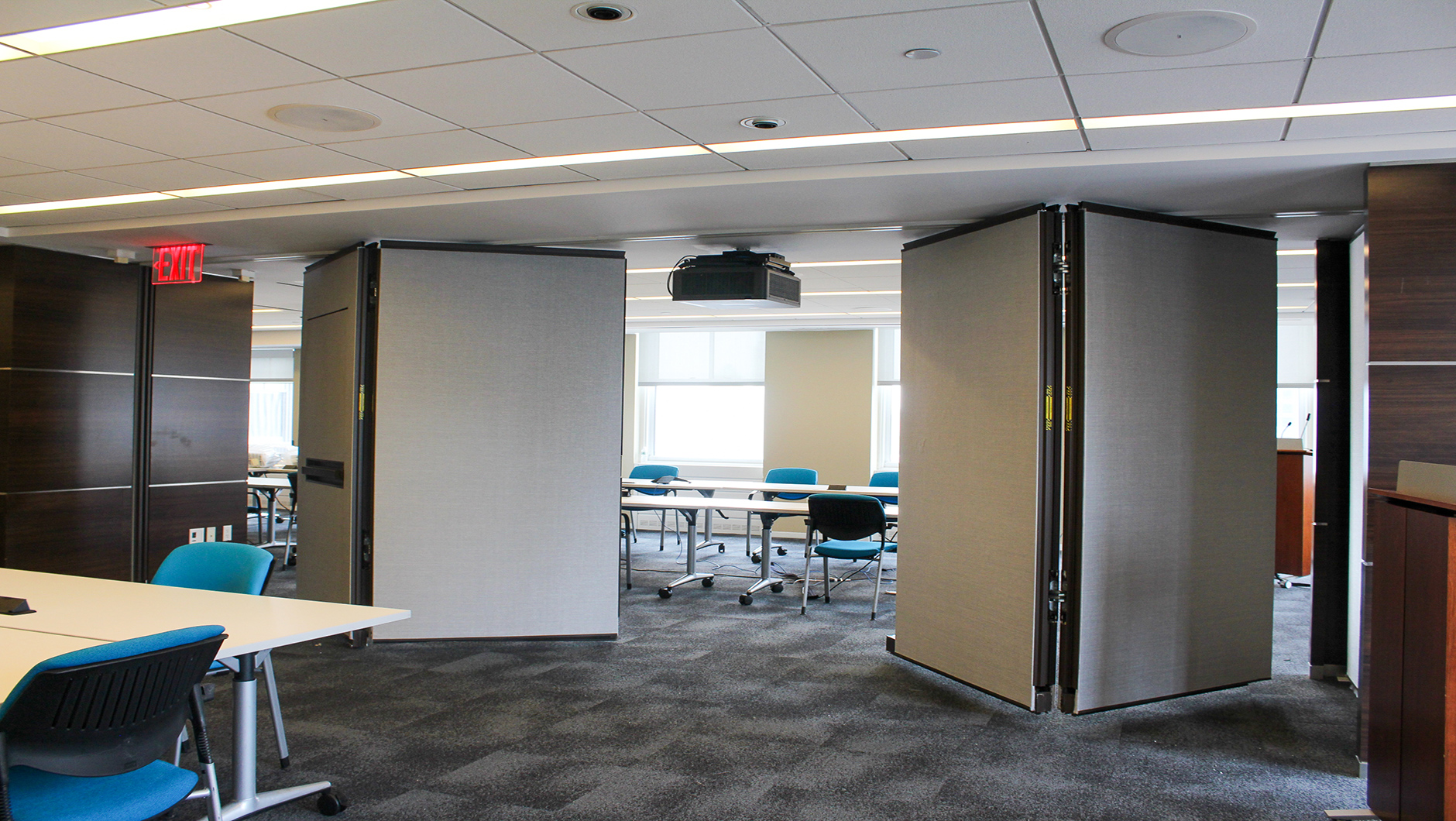 The pass door received an elegant pull for easy operation.
BEFORE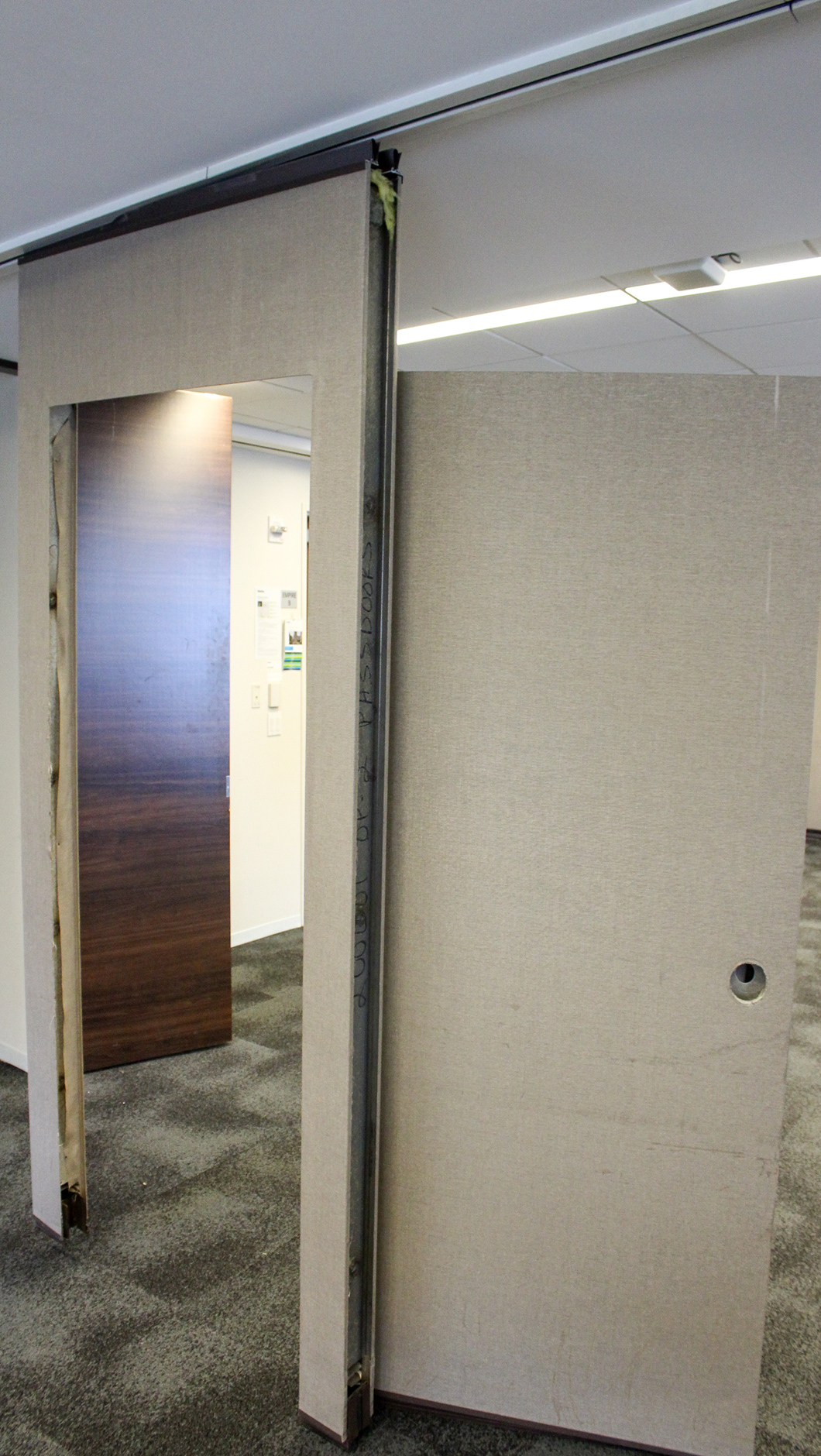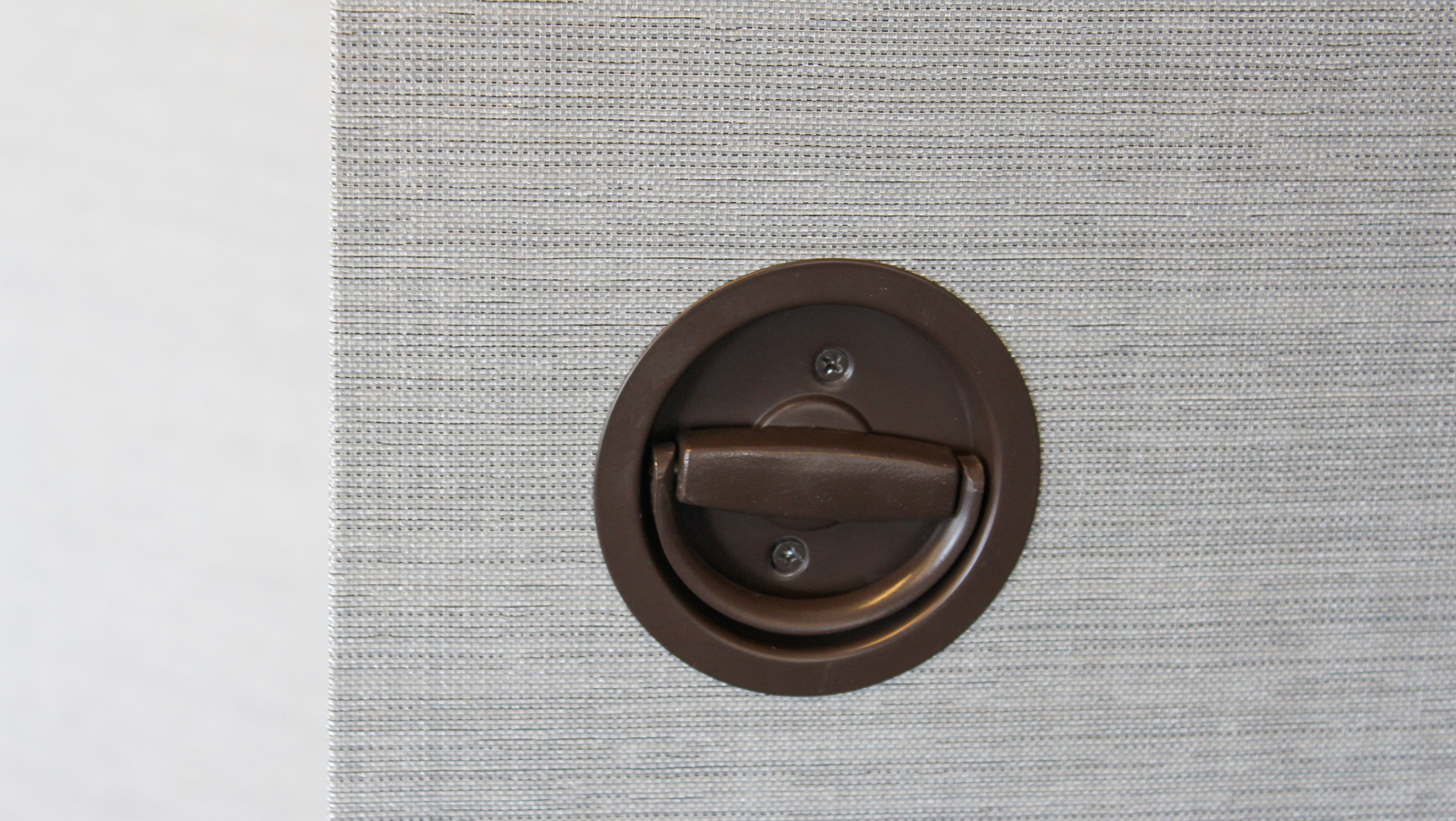 Properly operating drop seals are important to maintain the partition's STC sound rating capabilities. Our service technicians repaired the seals and replaced damaged end caps to keep the walls acoustically sound.
BEFORE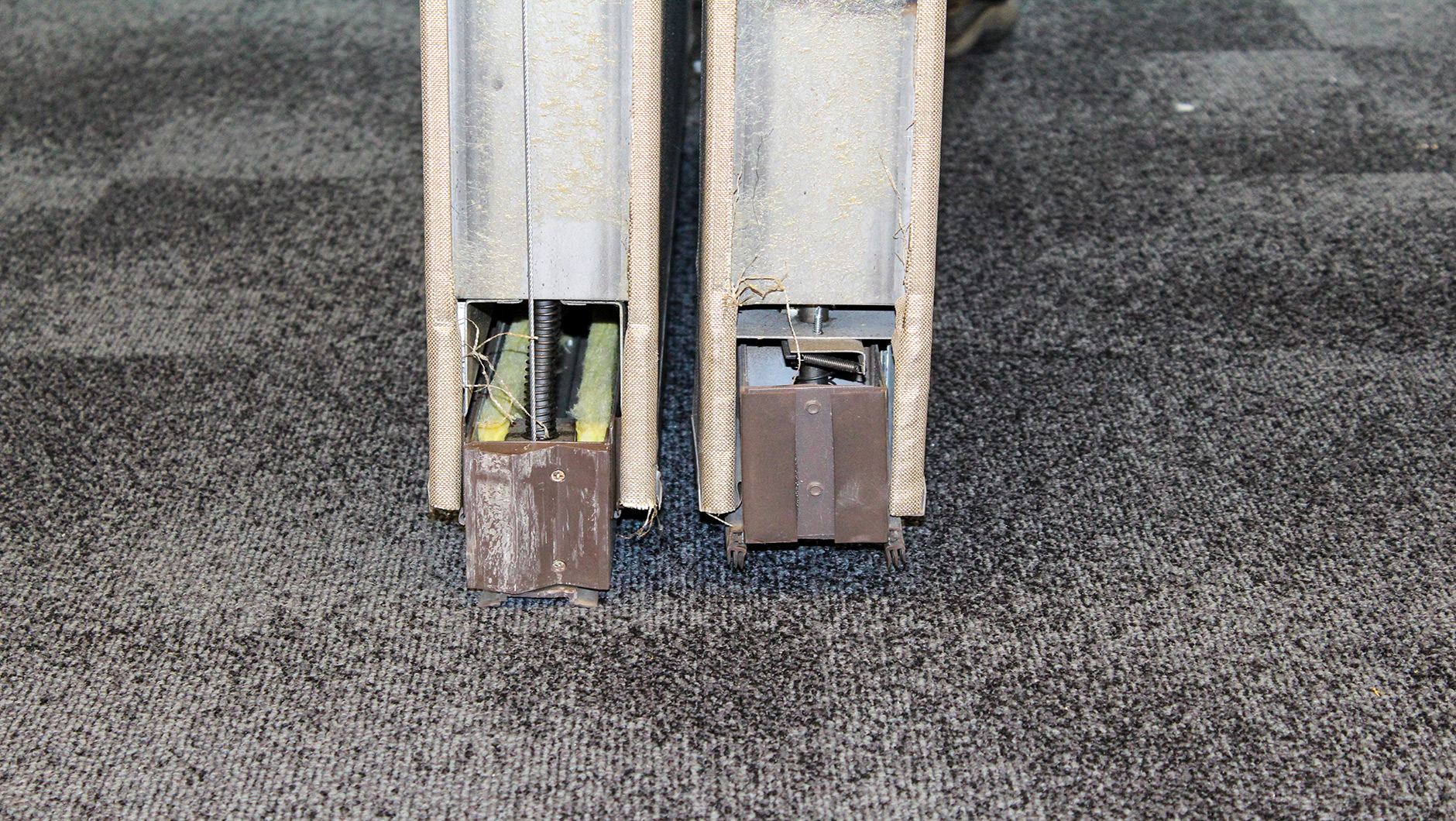 The panel recovery project was a big success! The walls look brand new, function perfectly and are ready for the next 20 years of operation. Deloitte's Modernfold panels provide the flexibility needed to maximize space or divide it, quickly and easily.
AFTER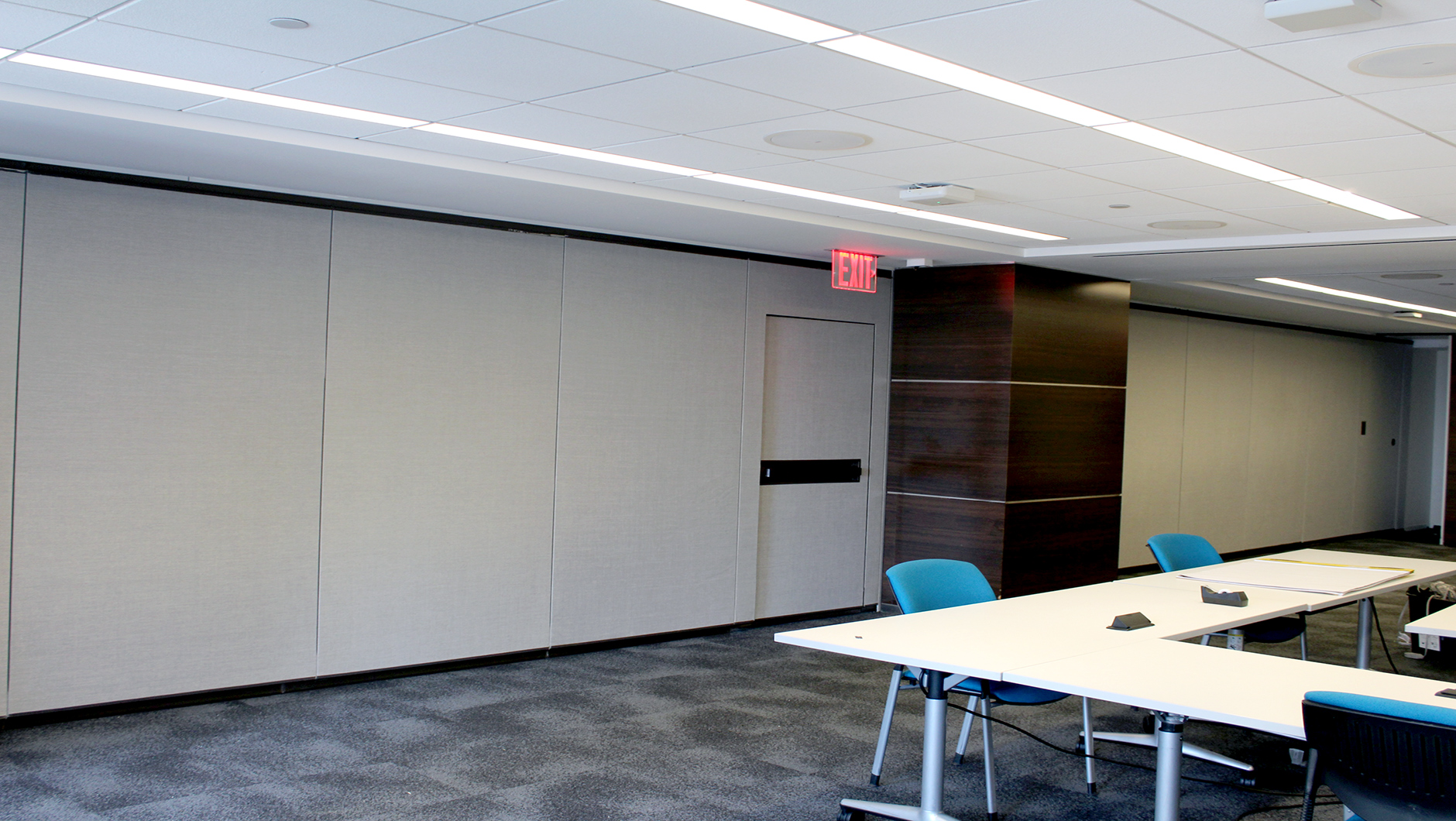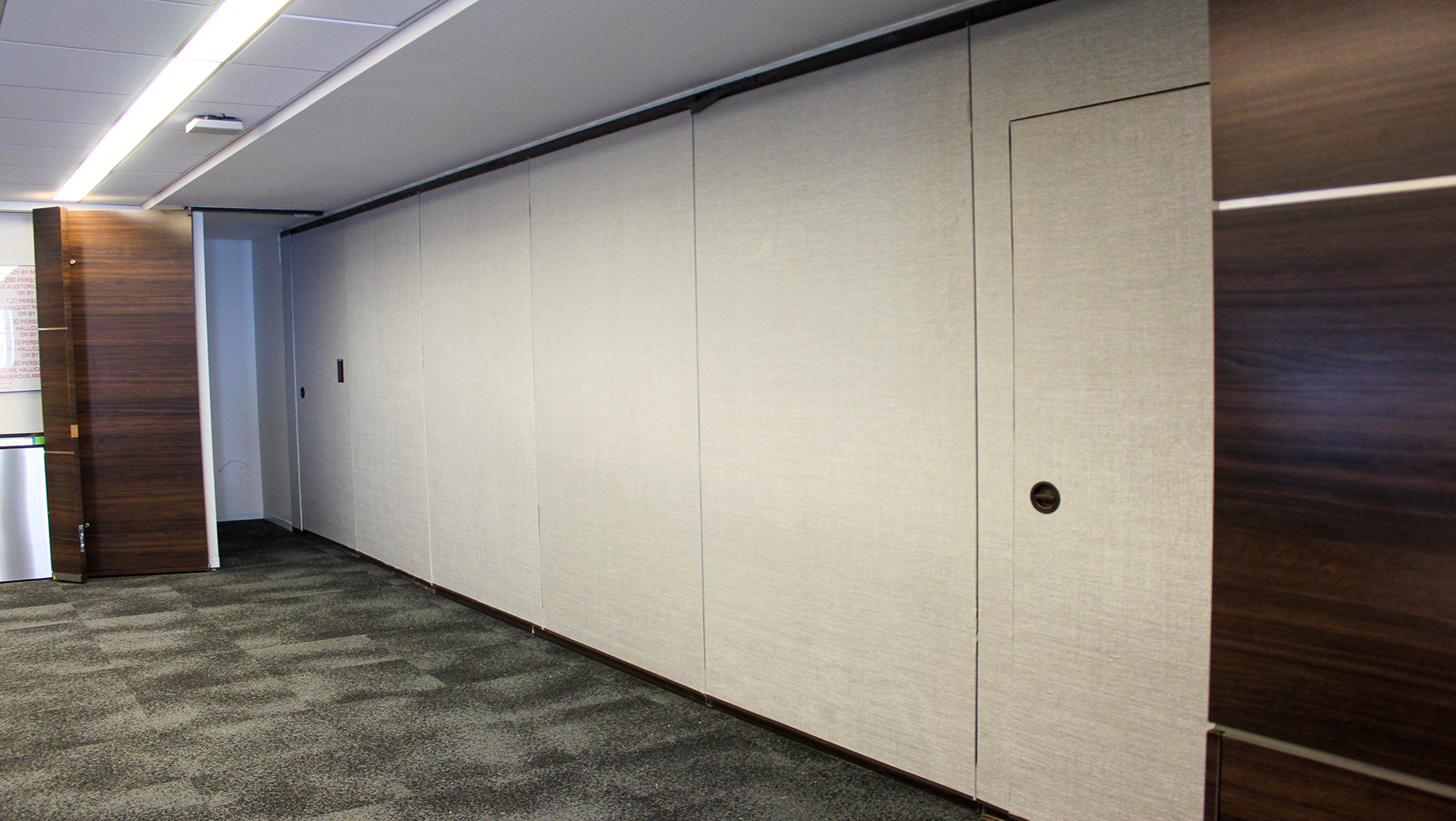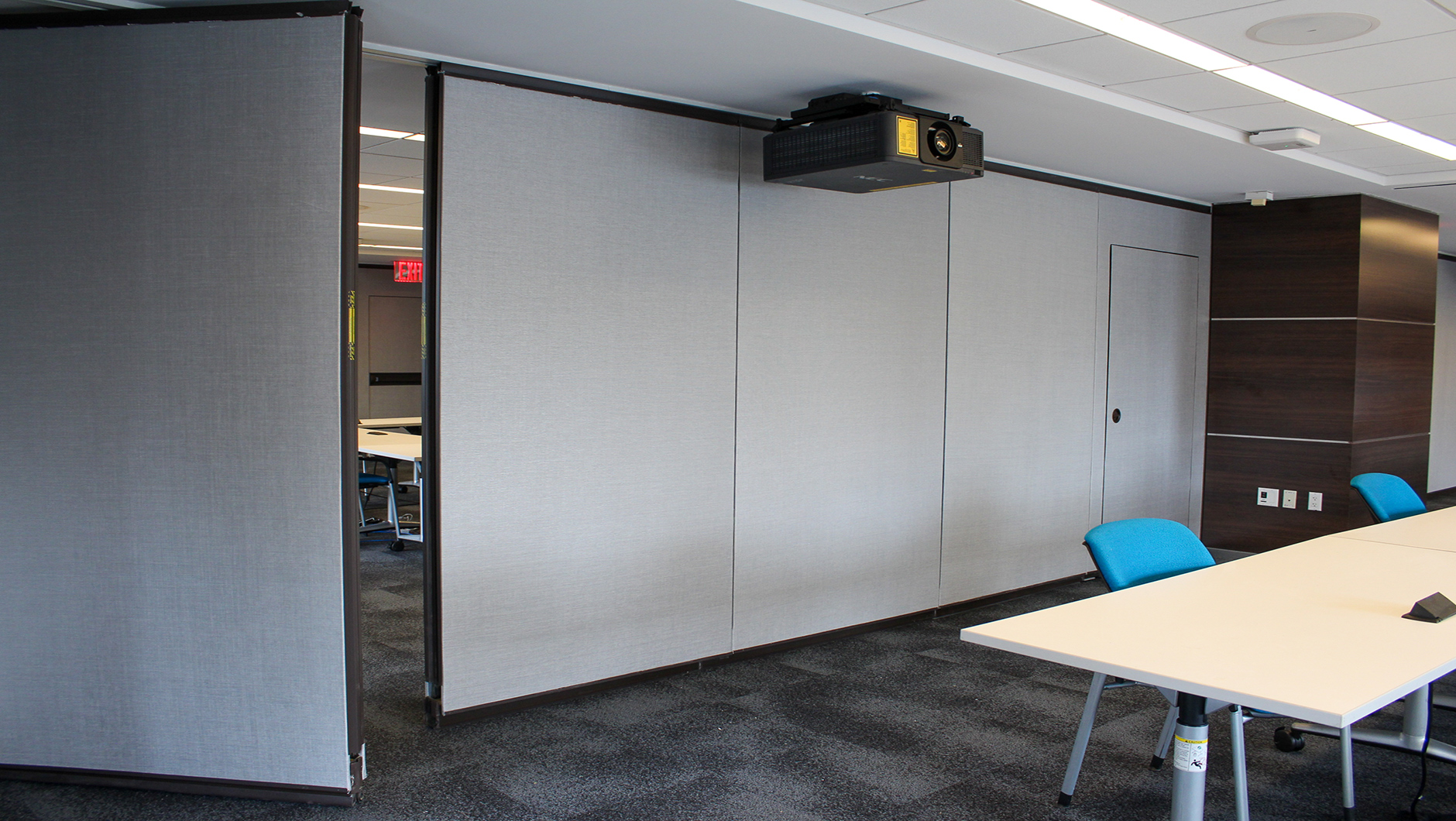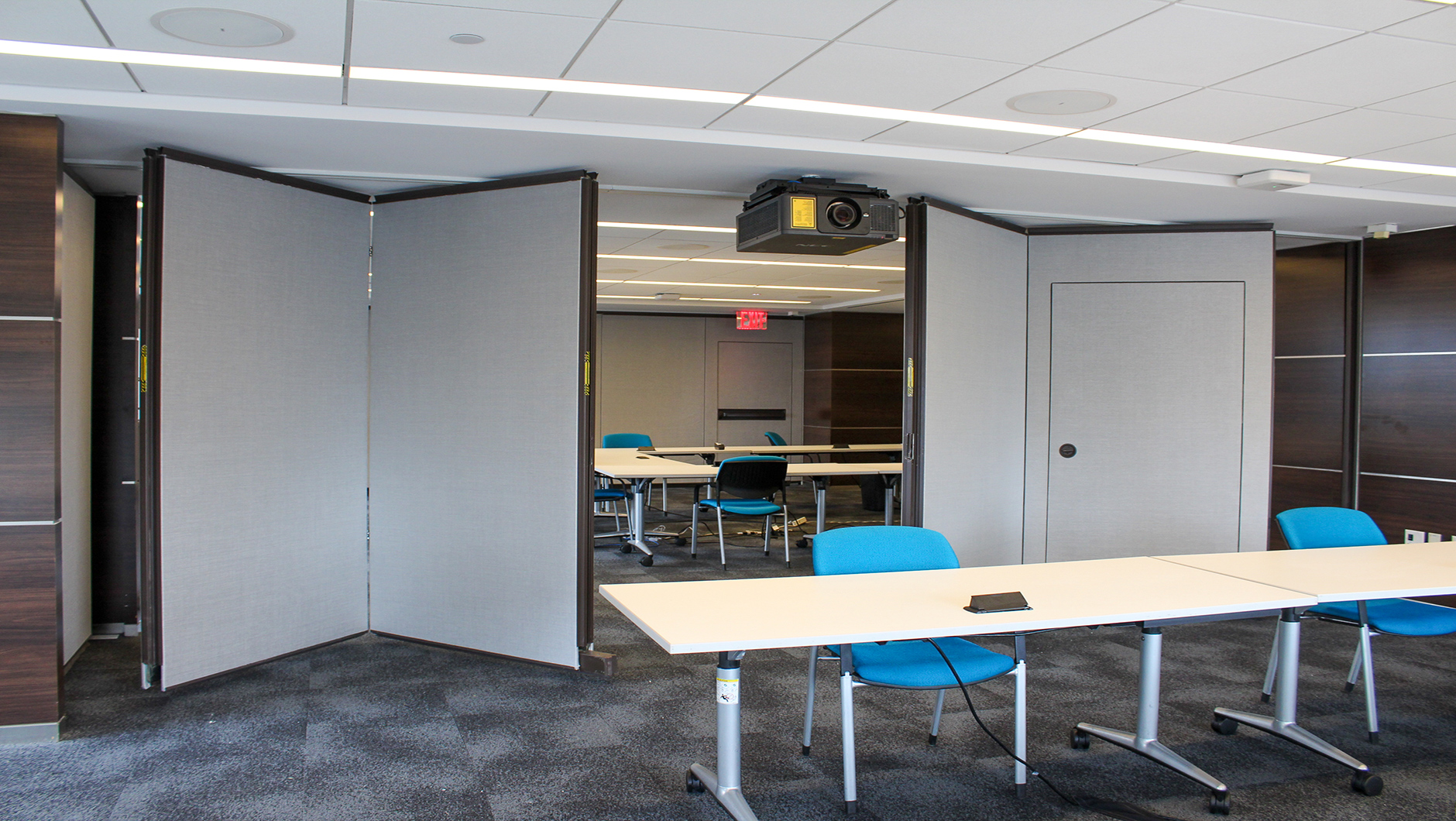 If your Modernfold is looking "old" and you're in the process of a renovation, now is the ideal time to refresh the look of your walls. Contact our service department to schedule a service visit today. They will guide you through the process and help you choose from a wide variety of crisp, new fabrics to bring your walls back to life.
There's no need to replace your system if the panels are still in good working order. Our panel recovery service is offered to help protect your investment, save money and prevent landfill waste!
Our factory trained technicians can repair, refurbish, refinish and maintain all the products that ModernfoldStyles, Inc. distributes along with other manufacturers' systems. Visit our service page to learn more.

CLIENT: Deloitte
PRODUCT:
Modernfold Acousti-Seal Paired Panels
SERVICE:
Recovery
Refurbishment